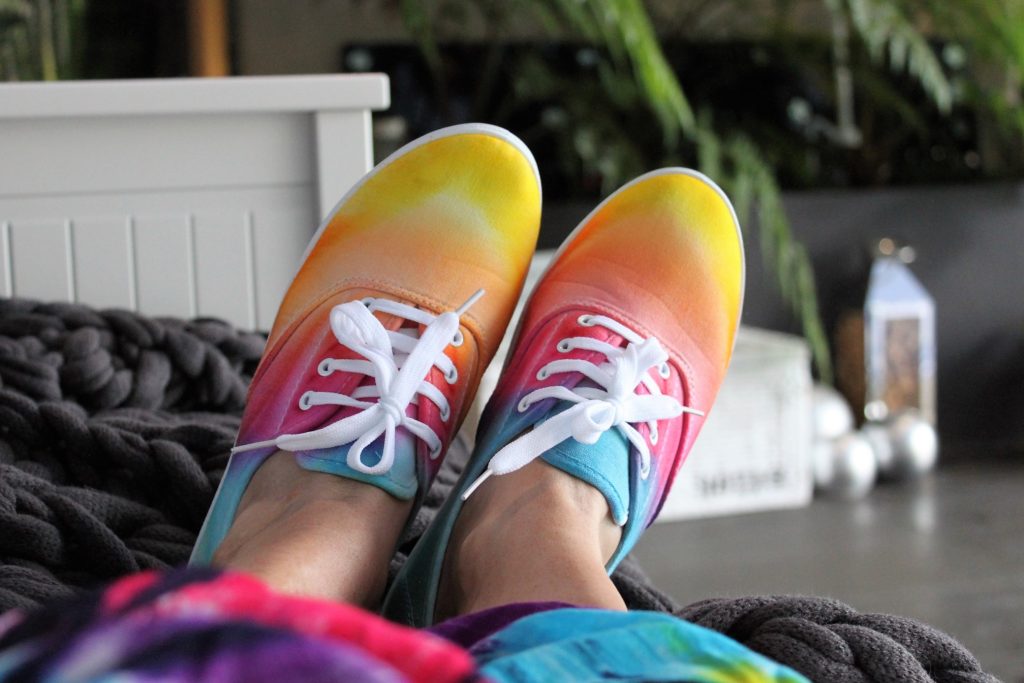 These may be the happiest shoes on the planet!! They're fun, on trend and best of all, they're super simple to make!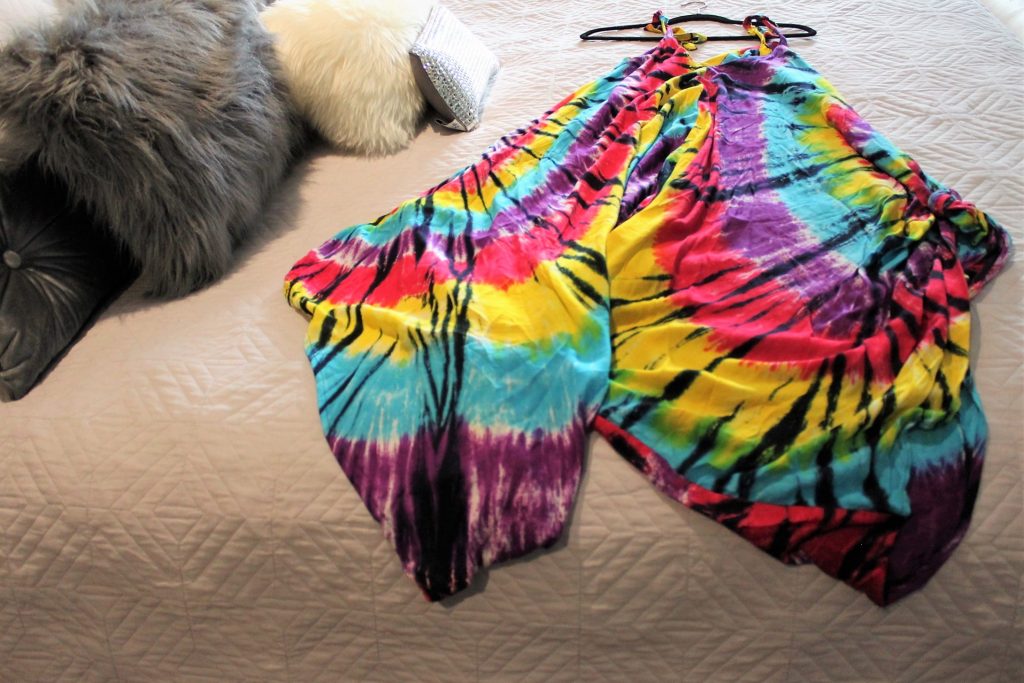 I recently visited Port Vila in Vanuatu and immediately fell in love with the colourful way the women dressed – absolutely amazing!
(I later learned they wear dresses they fondly refer to as 'Mother Hubbard' dresses)
These ladies set up market stalls when the cruise ships come into port and I swear I was only off the boat less than 5 minutes before I had my money out and shopping up a storm!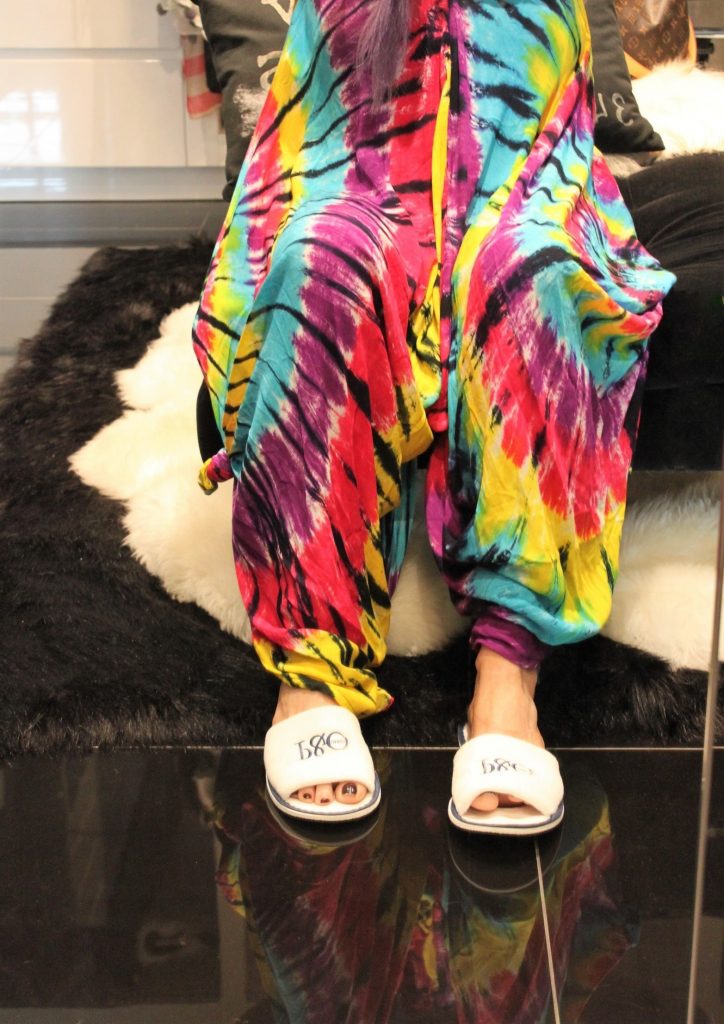 They sold these amazing jumpsuits that fit just about anybody! If you're a touch shorter, like I am, then you simply tie the sides in a knot, if you're taller, then these will be perfect as well!
I was hooked and I'm not wondering now if the three that I bought will be enough … I want one for every day of the week!
When I got home I wanted to make some shoes that would look great with them so I made these fun rainbow shoes – and now I want more of those too!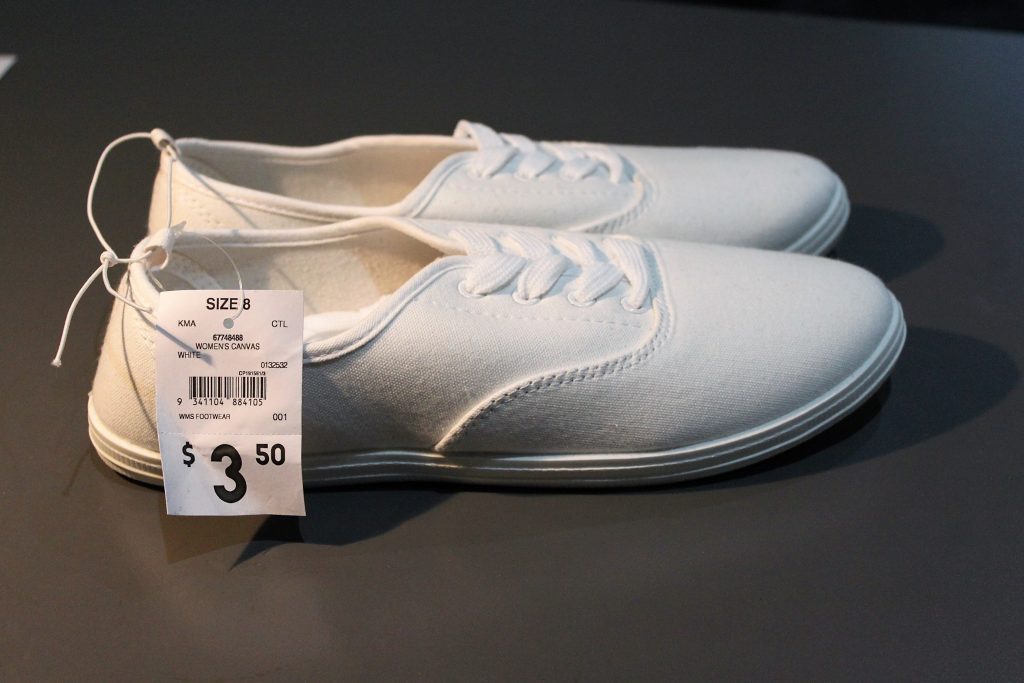 I started with these simple Canvas shoes that sell for a ridiculously cheap $3.50!
Then I grabbed a set of these Tie Dyes for $8 – there is probably enough to do 4 or 5 sets of shoes from this one packet! 😉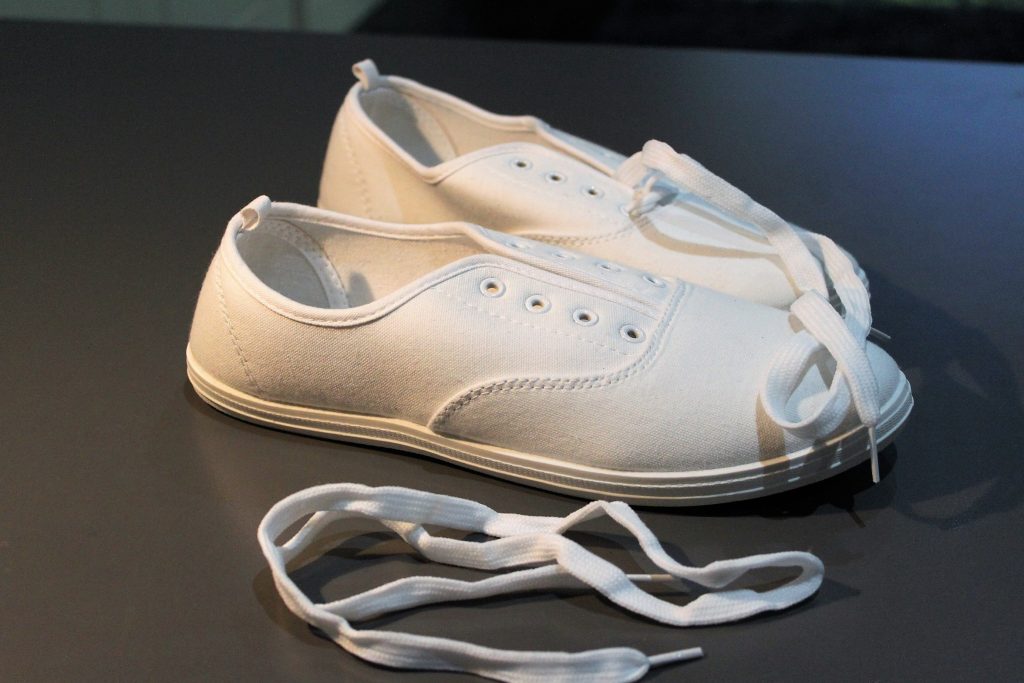 I removed the shoe laces first – I think they look better with the laces white.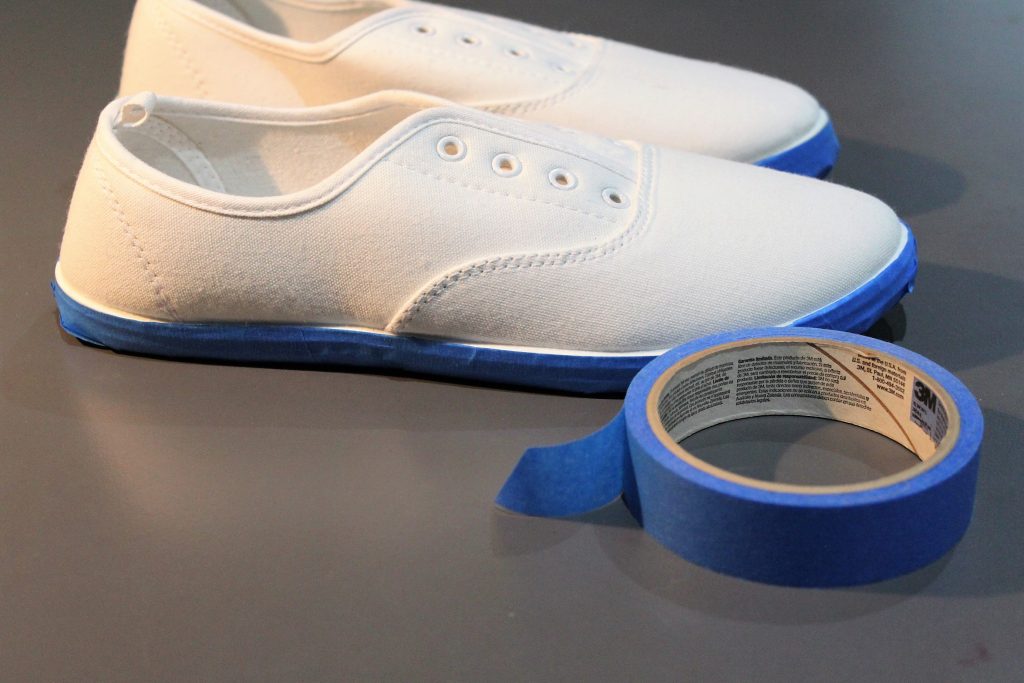 Then I used some painter's tape and taped off the edge of the sole – if any little bits of dye seep through, it's easily removed with some Isopropyl Alcohol on a cotton buddy.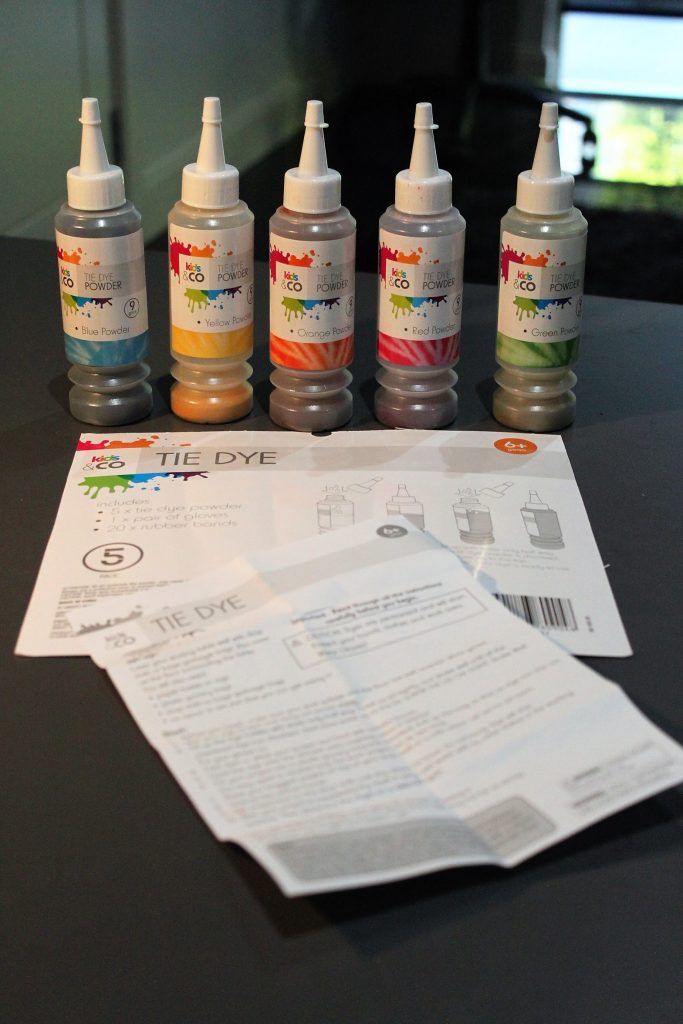 Then I mixed the dyes according to the instructions – add half a bottle of water, shake well, then top up with water and shake once more.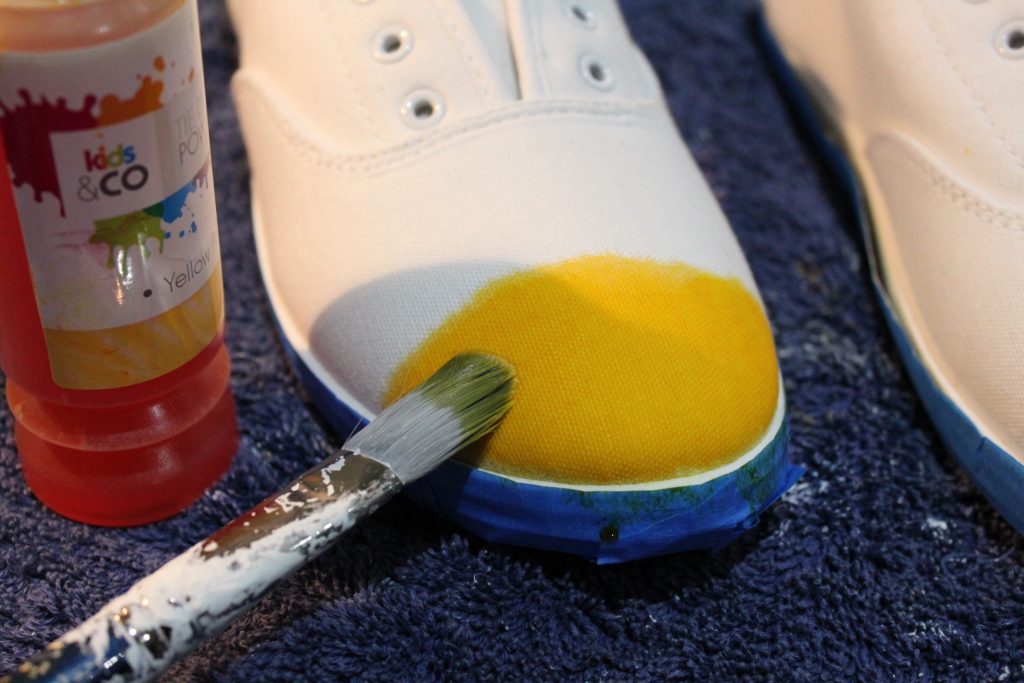 Then all I did was run the dye over the shoe and if I wanted it in a precise area, I used an old paintbrush to dab it on. (Just make sure you rinse off your brush each time so you don't get the wrong colour in the wrong place!)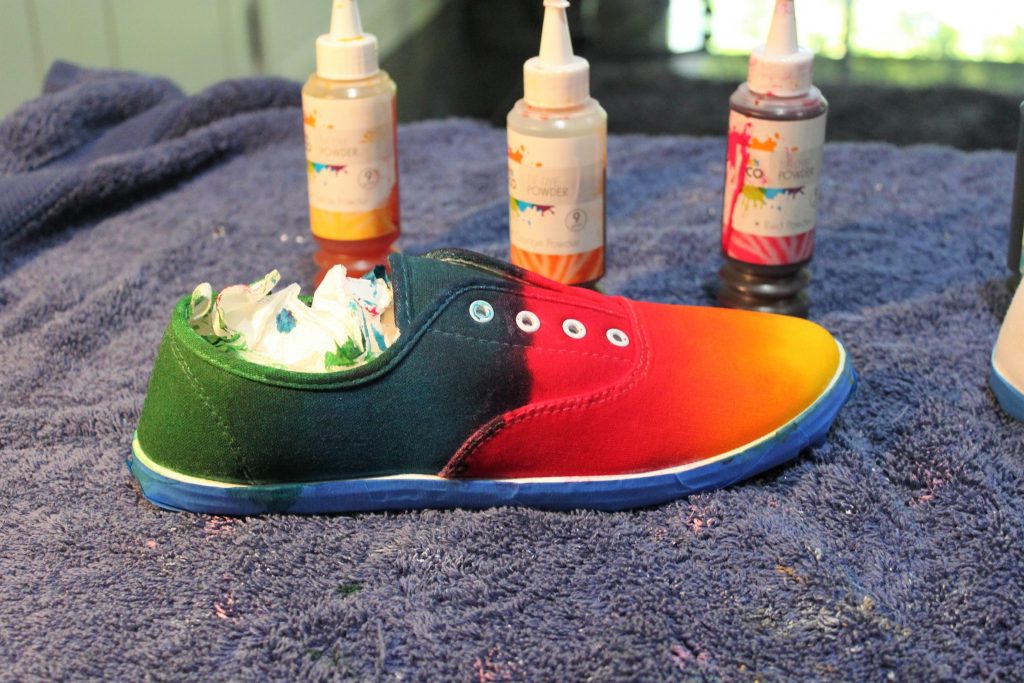 Then continue going along the shoe with the dyes slightly overlaying where you introduce a new colour. If you're interested, I used yellow, orange, red, blue and then green, but you could of course, do the colours in any order that you like.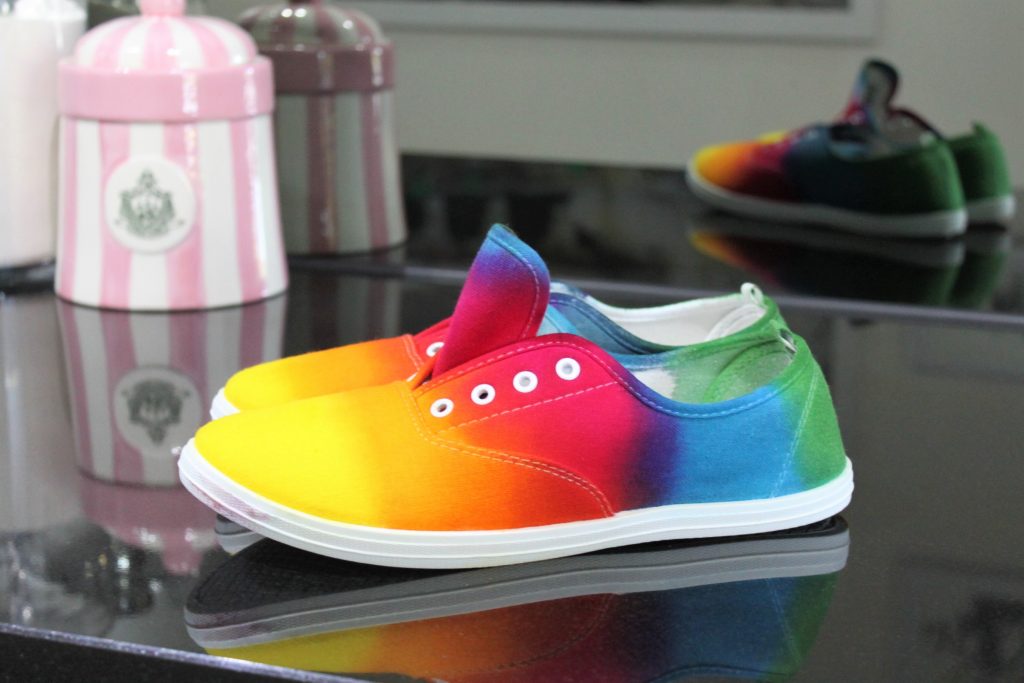 The instructions that come with the dye say to wrap your item in a plastic bag and leave it to sit for 24 hours. This is where I strayed from the instructions – mostly because I wanted a faded, distressed look and not a brilliant colour. I used my heat gun (or you could use a hair dryer) and dried the shoes off once I had finished applying the colour. The picture above is how they looked prior to getting washed.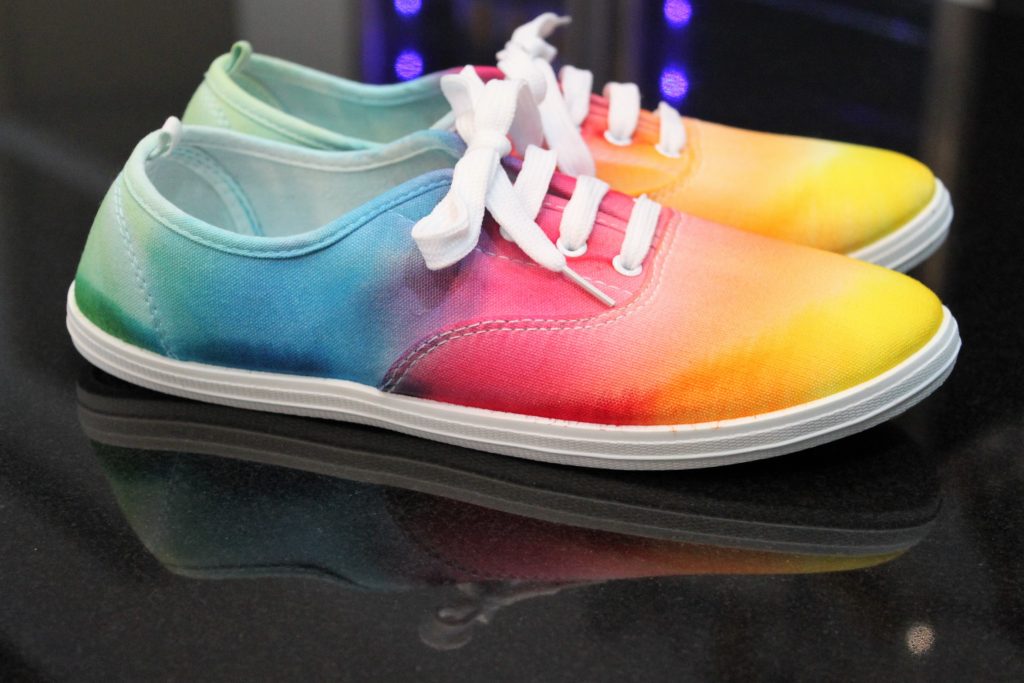 And this is how they came out! Exactly how I wanted them … they look like they're well loved shoes that have spent most of their life at the beach! (If you wanted a brighter look, you can leave your shoes for the 24 hour period before washing.)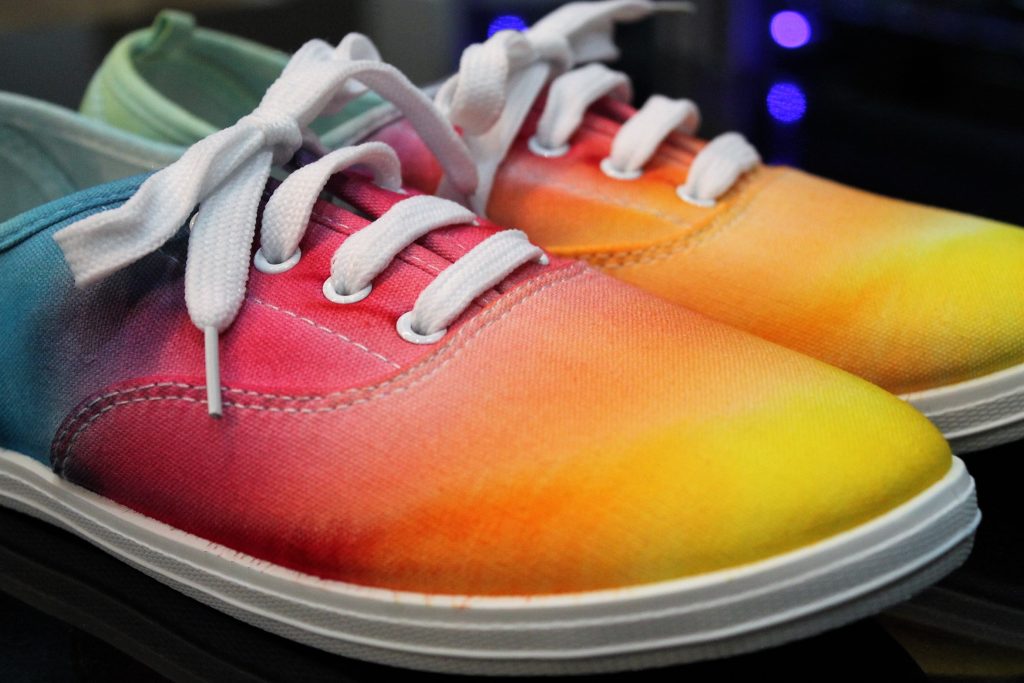 Pop your laces back in and you're all ready to start chasing rainbows!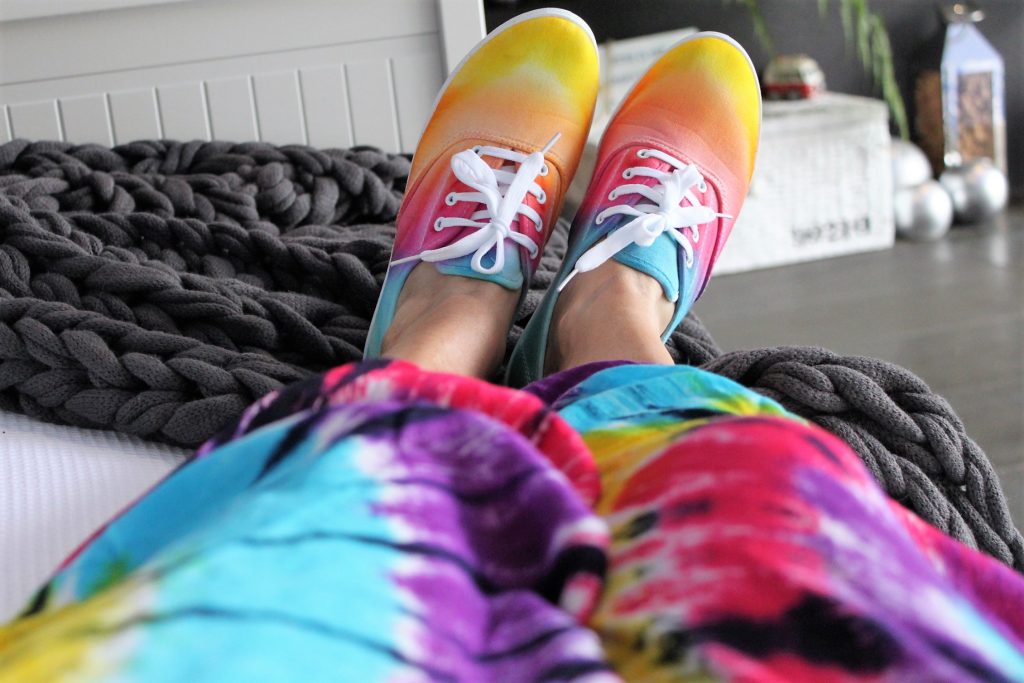 Or you're all ready to lay back and admire your new foot wear!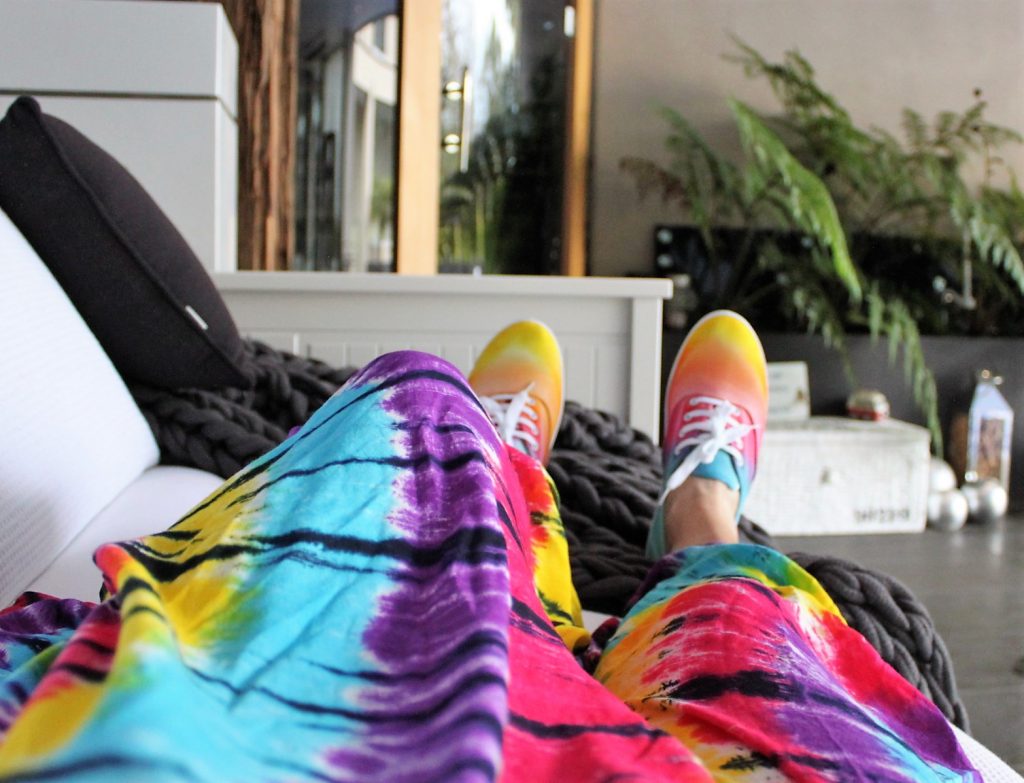 I imagine how wonderful these would look if you had a little one with 'matchy matchy' shoes! So cute!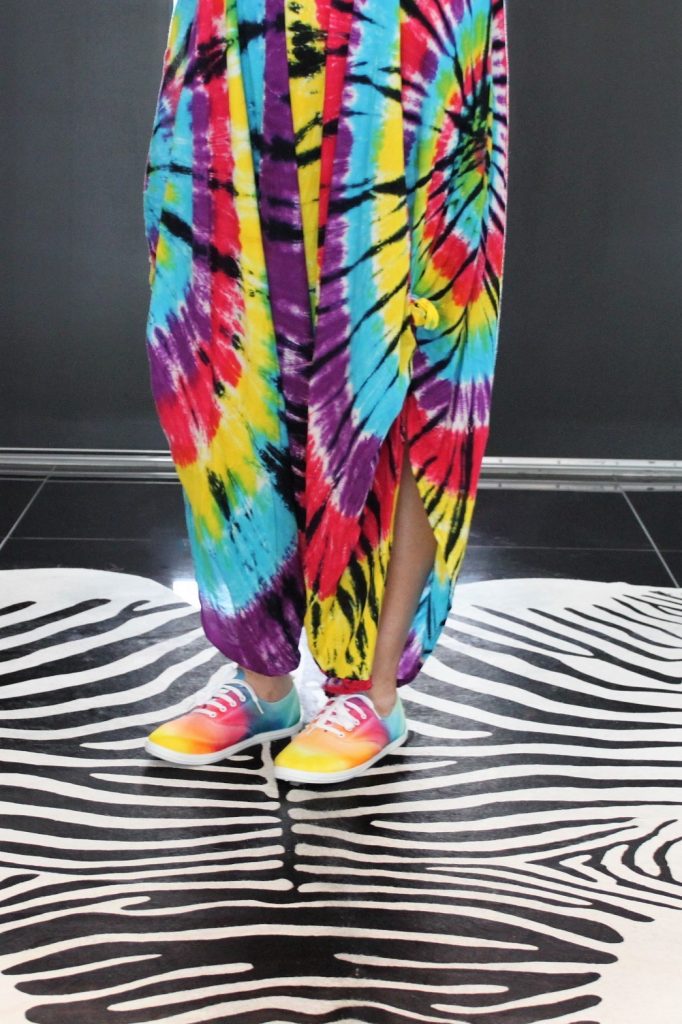 Now there's only one thing left to do, and that is to talk my Husband into another trip to Port Vila! I want to go back and buy more of these jumpsuits – for my family, my friends and perhaps another few for me!!! 🙂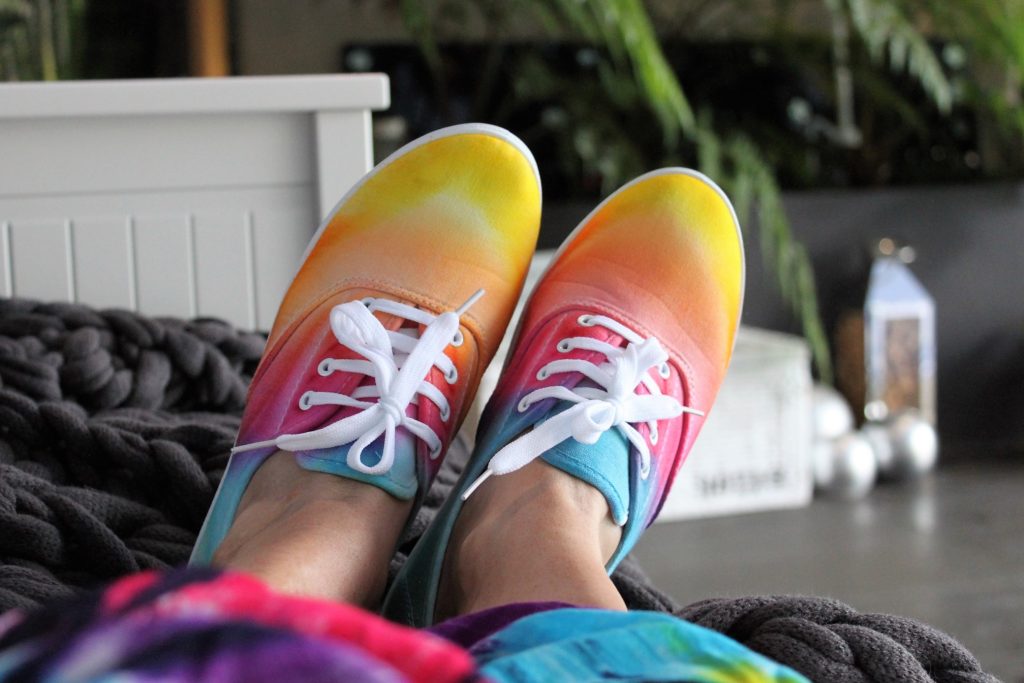 If you make yourself some Rainbow shoes make sure you tag us in your Social Media pics or use the #kmartstyling so we don't miss them!
Also don't forget, you can find us on Facebook here and on Insta @kmartstyling_official.
Until next time,
Happy Styling!
xoxo
Categories: Clothes & Footware