Love Is In The Air!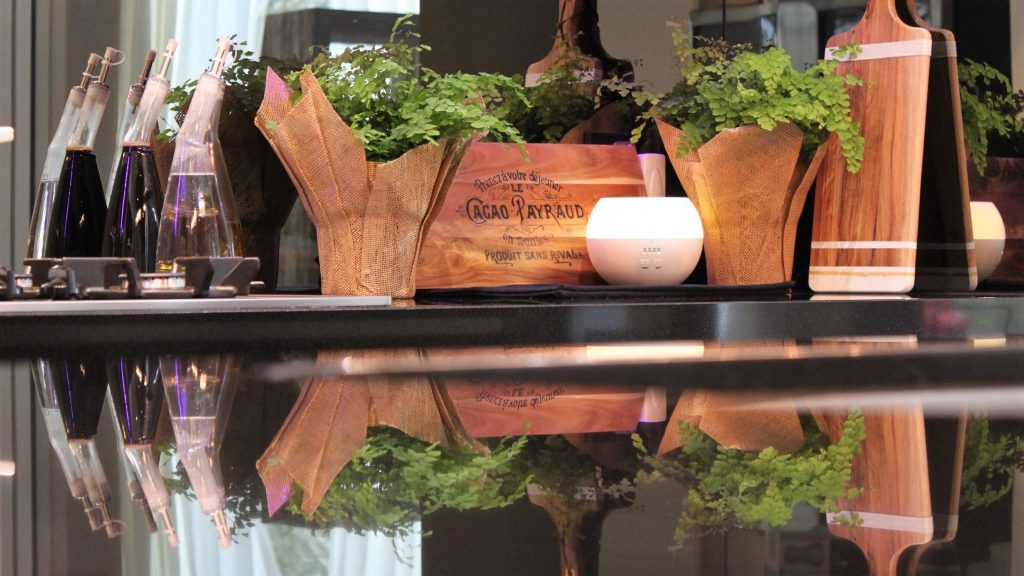 Oh yes it is! Love is definitely in the air in my home! And, it's all thanks to Kmart's new Aroma Diffusers.
If you don't want to read through the whole blog, I'll say right here – "You need to get yourself one!" – they are that good!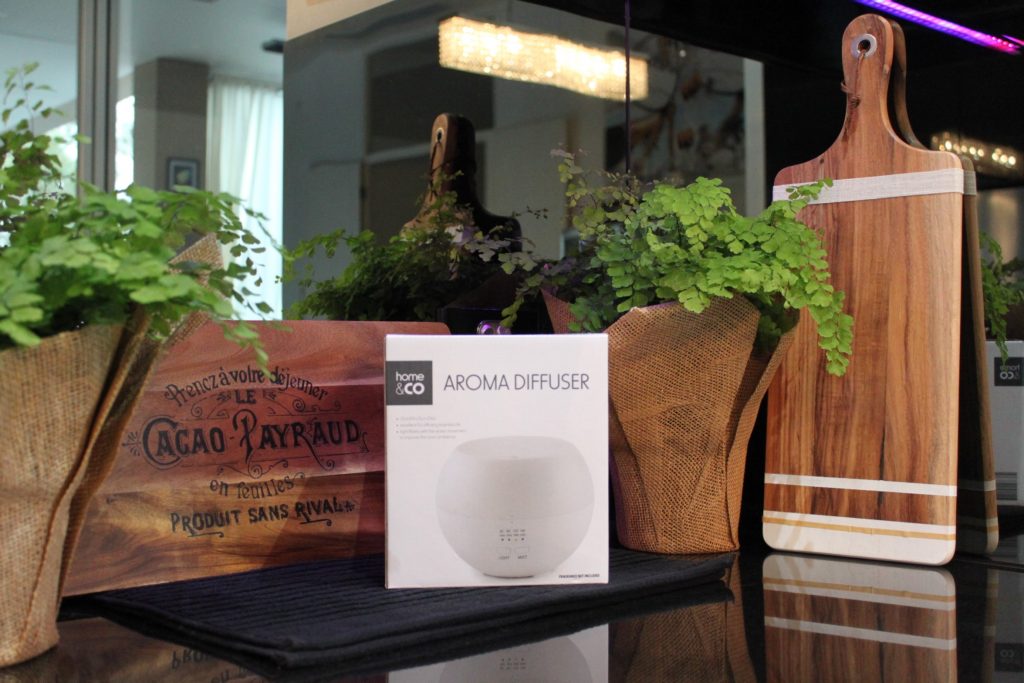 They have two different types of Diffusers on the shelves at the moment –
A USB version (which is slightly smaller) for $15 and the one I'm going to be talking about today, for $20.
This Diffuser comes boxed with the unit, the adaptor, instructions and 12 month warranty inside.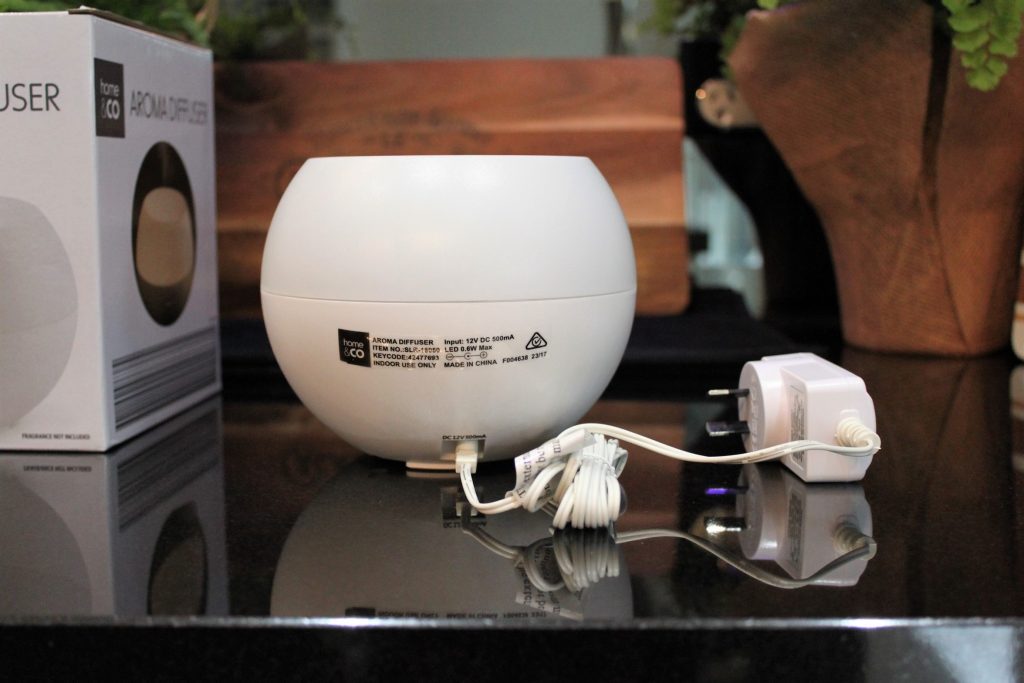 One of the great features of this Diffuser is that it comes with its own adaptor which you can plug straight into a power point, as opposed to the other one, which needs a USB port, or adaptor to enable you to plug it in. The adaptor plugs into the side of this unit, which is a much better set up than the other one, which has the plug on the base of the unit – it's tricky seeing underneath to plug that one in. So big points for that!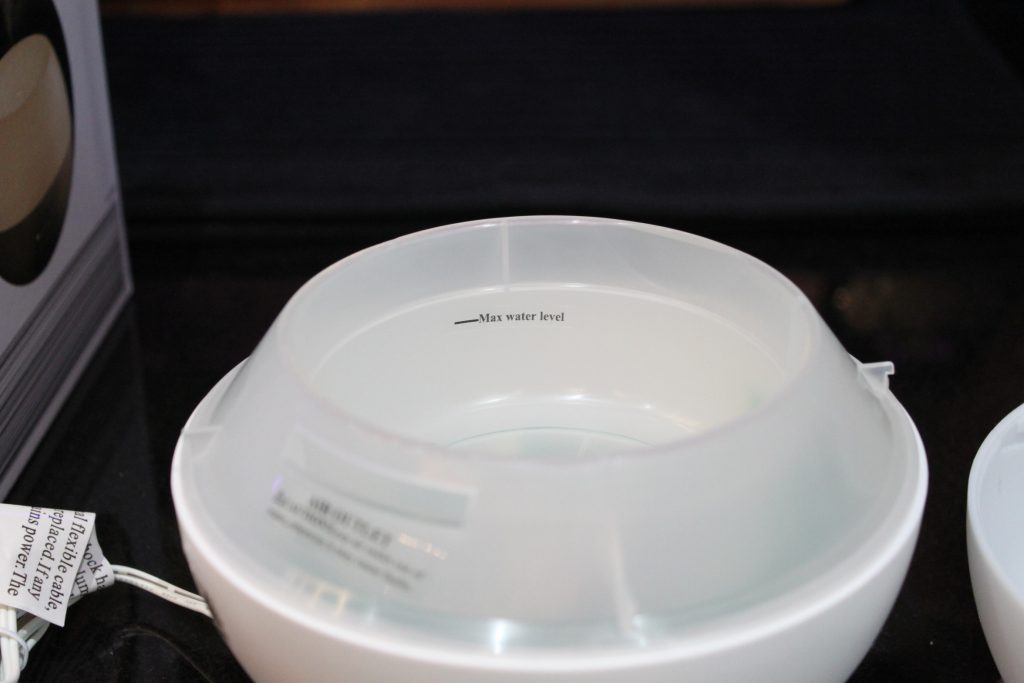 It's simple to use – just unscrew the lid and fill with water – anywhere up to the max line.
I use an Espresso cup to fill my diffusers. This one takes approx. 2 cups of water, the other version, takes just under one. I use the cup because it's easy! I have a set of Espresso cups sitting in the overhead cupboards, right above the diffuser, so much easier filling one of them, than uplugging the unit to fill it each time at the sink!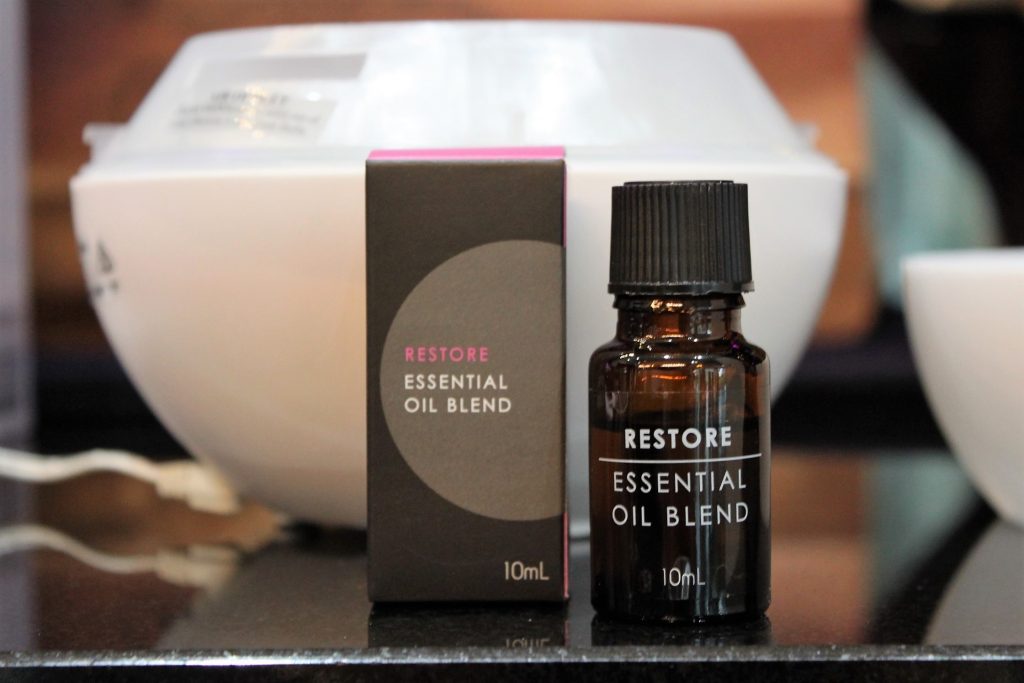 I also grabbed one of the new Essential Oil Blends – RESTORE.
According to their website, RESTORE is a blend of vetiver, grapefruit, armoise, cedarwood, bergamot essential oils.
It reminds me very much of a day spa scent – citrus perhaps the most noticeable thing I take from it – but not overwhelming citrus – just nice calming citrus!
I added 6 drops of the oil, as per the instructions.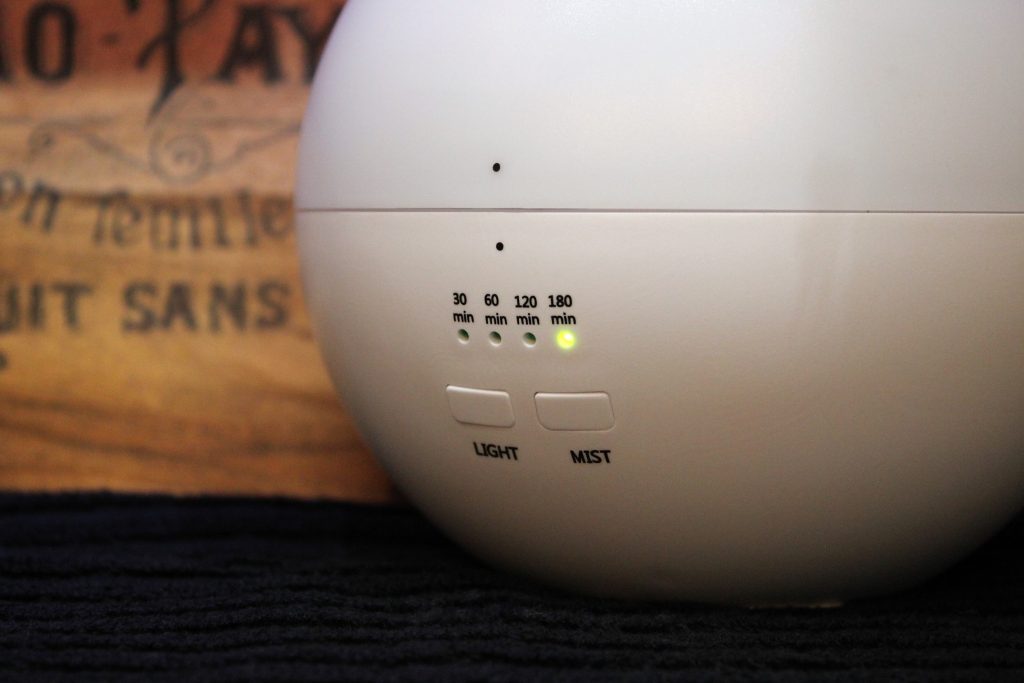 The instructions don't actually tell you to replace the cover once you're ready to turn it – but make sure you do!
Both diffusers that Kmart sell have timer function on them, and both can be set up to 180 minutes – increments are 30 mins – 60 mins – 120 mins – 180 mins, and both units also have a 2 setting light switch. You can also run both units without the light.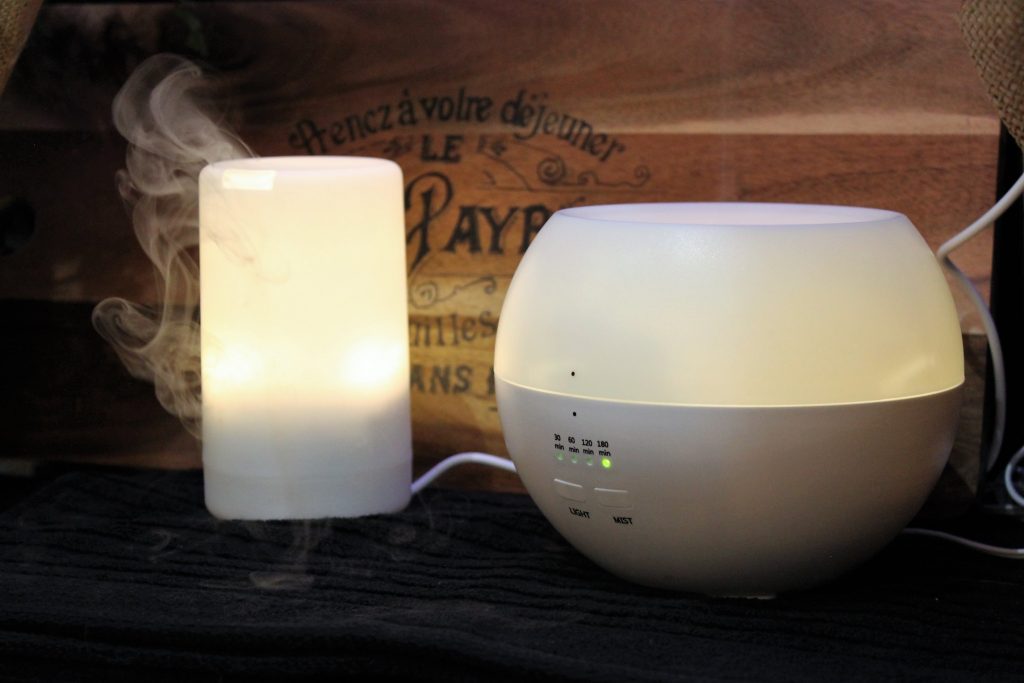 Here are the units, side by side, in action. The USB diffuser on the left clearly emits a lot more 'mist' – I do find that it leaves some marks on my bench, so I always use a towel for them to sit on. The more expensive one on the right, doesn't appear to do it. The mist is less, and it goes straight upwards – another bonus I think!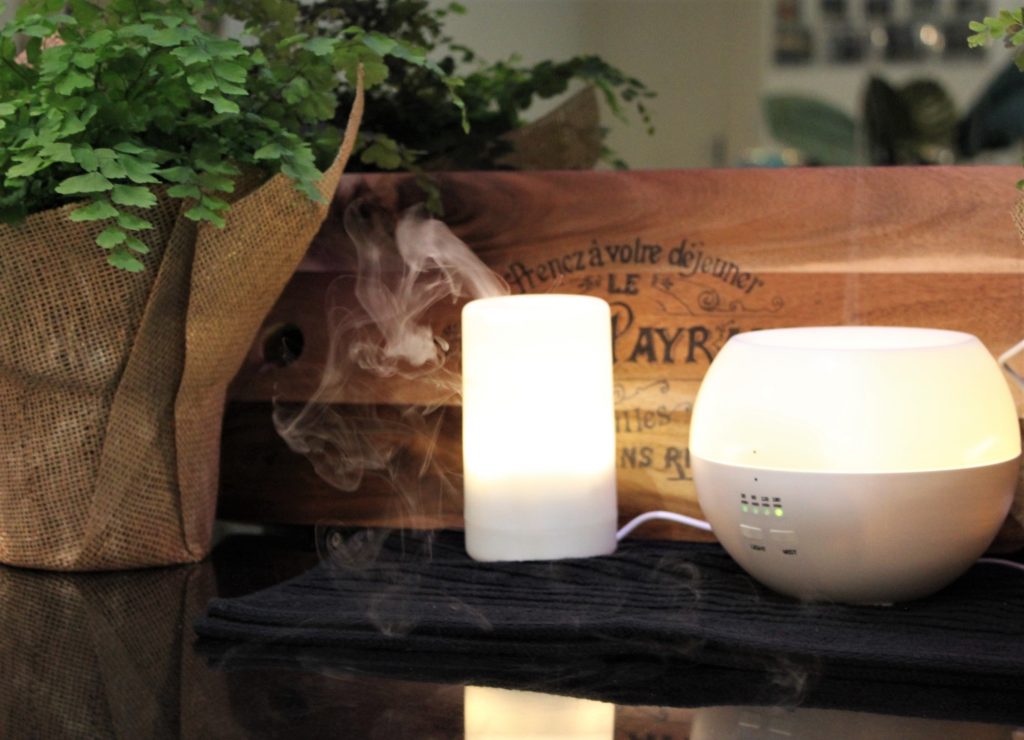 I would say both diffusers are very good value for money. If you're on a budget, there is absolutely nothing wrong with the cheaper $15 USB version. In fact, I have three of them in my home and have been using them for a few weeks now and love them!
I have also successfully, with no damage to the units yet, been using perfume and room perfume in them. If you have any perfume samples, just pop one or two drops in the water …. It is heavenly!
I think both items look really nice – so personal preference will win there.
All in all, I think for the ease of getting an adaptor that plugs into the side of a unit, I would say I would chose the $20 version over the $15 one if I had to make a choice. But either way – these are fabulous! I love that I have them and I use them every day! For me, that's a win!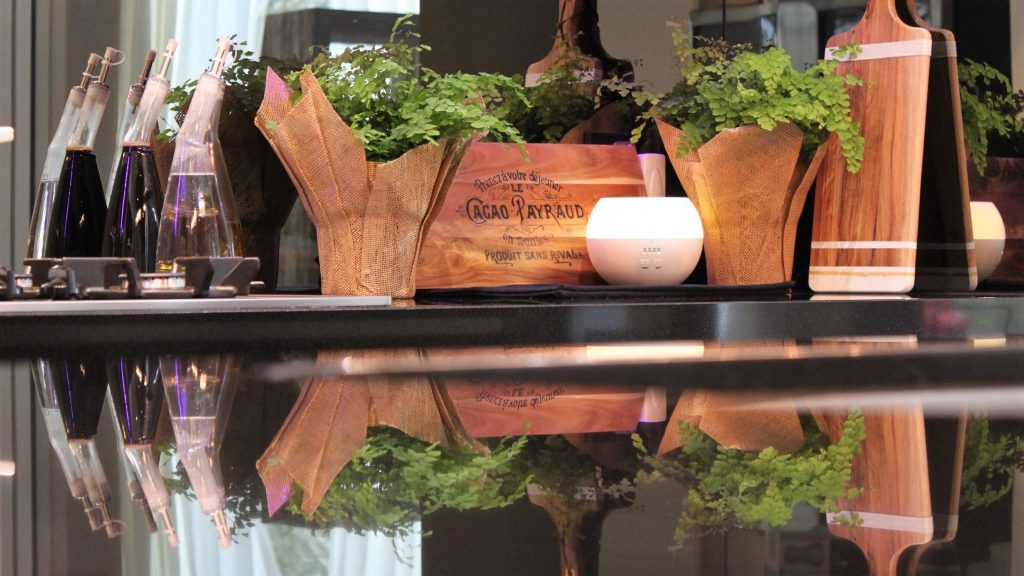 Now make sure you run out and grab yourself one before the shelves are bare!!
Until next time,
Happy Styling!
xoxo
Categories: Homewares