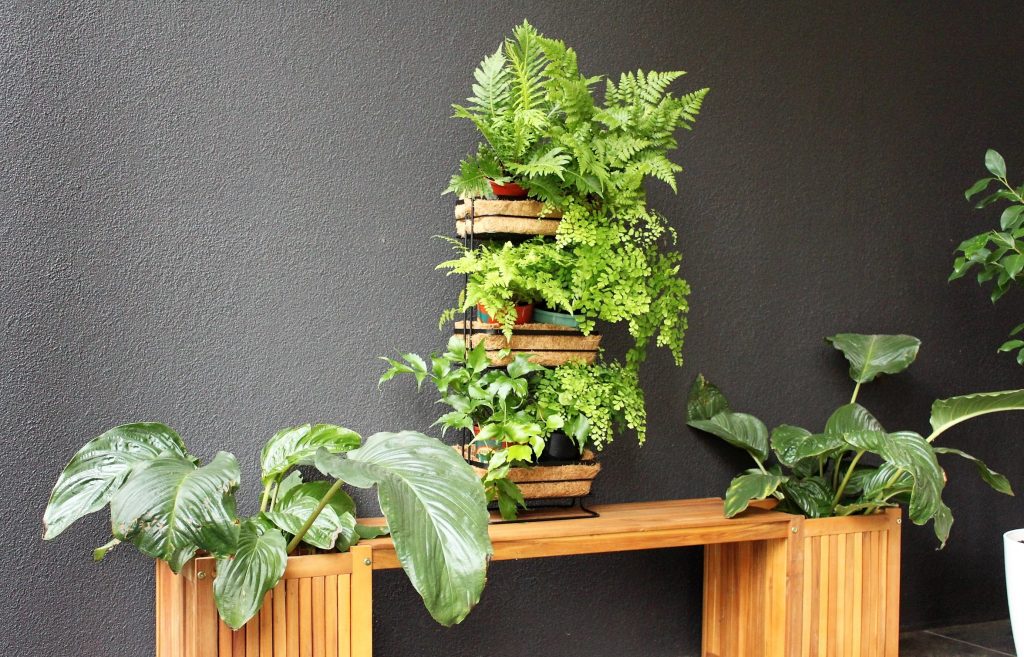 Indoor plants are very in vogue at the moment, and not only does the greenery look fabulous, there are also numerous other benefits from having some plants around your home and work areas!
Research has shown that indoor plants significantly improve our wellbeing. The benefits range from cleaner air, better psychological health and, with the added benefit that some provide a natural scent – (the Dwarf Kaffir Lime Tree is great for this!)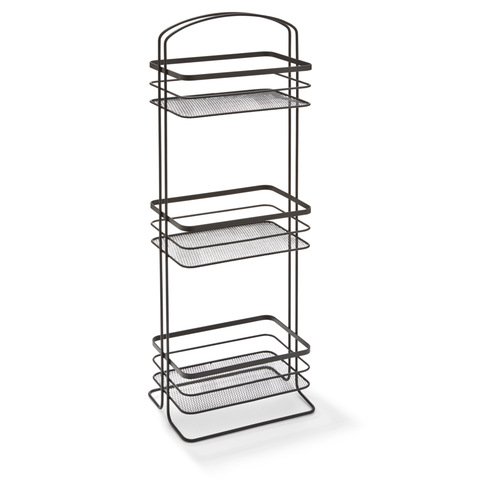 To make this Vertical Garden you're going to need the 3 Tier Floor Caddy – ($15) and
some coconut fibre basket liners which I sourced from Bunnings.
You're also going to need some plants to fill your stand with – I've opted for plants in the fern family because they do so well indoors and absolutely love a bathroom environment. They are also very easy to look after if you keep them out of direct sunlight and follow the care instructions on their labels!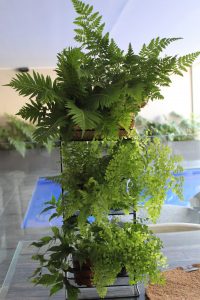 I started by placing the plants in the stand, moving them around until I had them 'just so' and then when I removed them, I sat them on the table in the order and position of how I wanted them in the stand.
I find I have much more success with plants, if I leave them in the pot I purchased them in for a while. It's much less stress on the plant, if you just bring them home, and put it in its new position rather than expect it to cope with the stress of repotting as well! When I feel the plants have outgrown their pots, I either transplant in the warmer weather to a larger pot, or directly outside into a fern garden.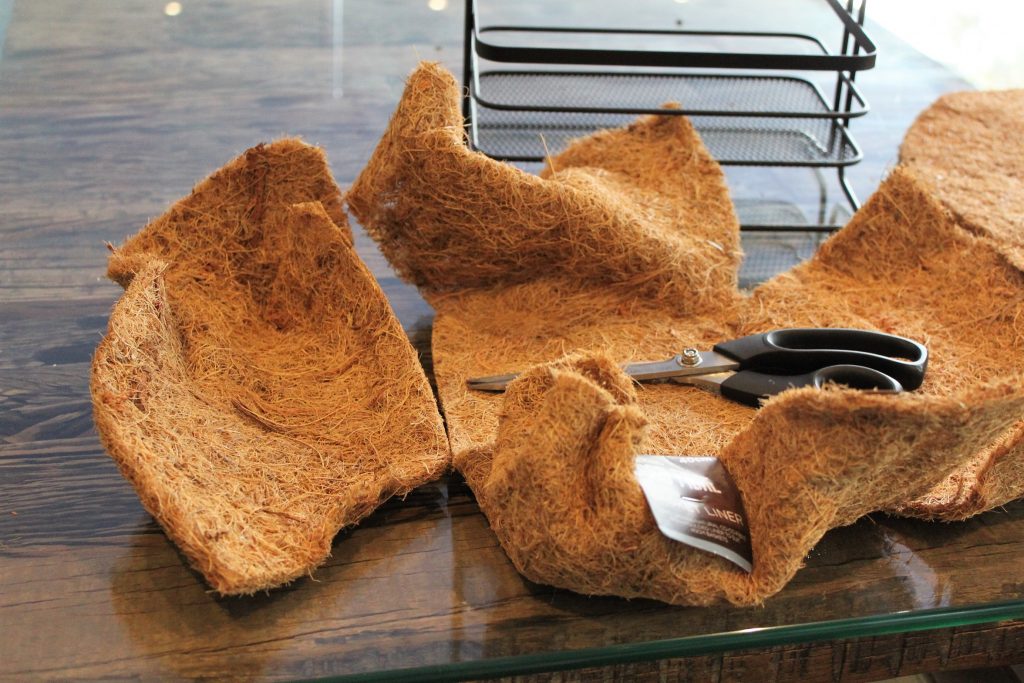 I wanted to line the baskets of the stand, so the pots would be less visible, and also have a way to capture any water spills, so I cut the coconut fibre liner down to size
and then started shaping it into the basket. Once you've got it in position, trim off any excess.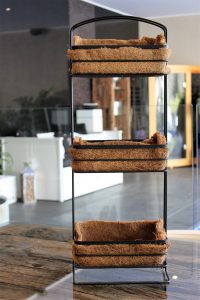 Do all three baskets in the same way and then you're ready to start putting your plants in!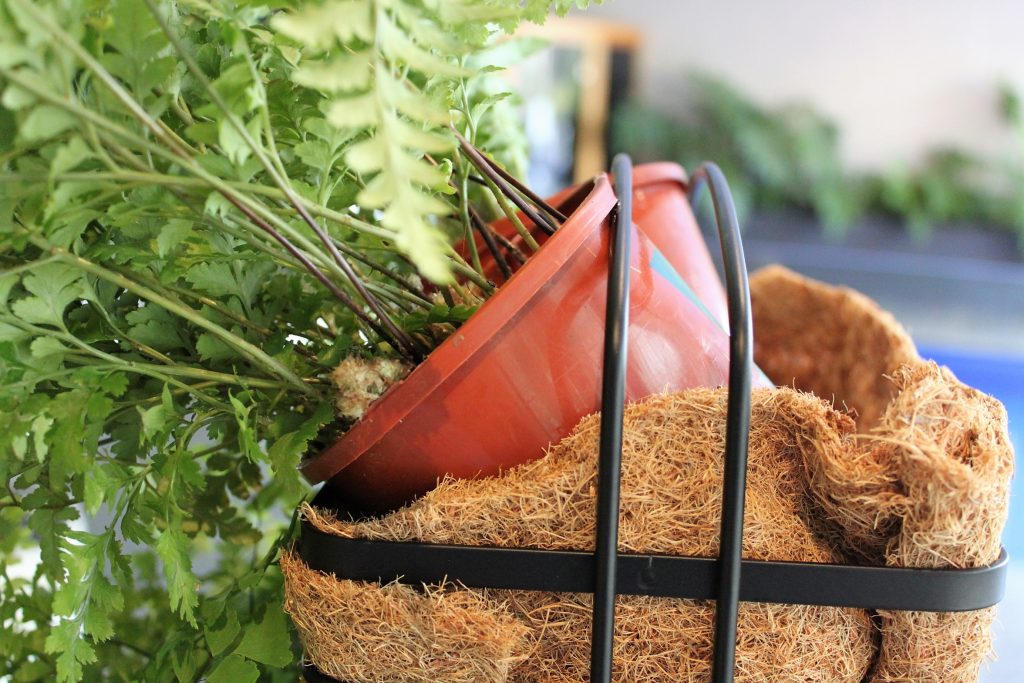 I've positioned the top two plants on a slight angle leaning forward so their fronds and leaves would fall downwards.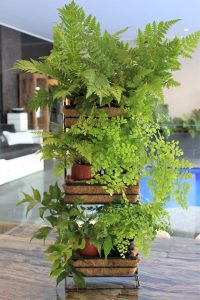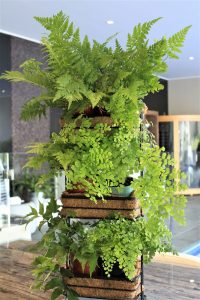 And that's all there is to it! Super simple with incredible results! (And seriously, who doesn't love that?!!)
These mini vertical gardens look great in a bathroom and it's really easy to sit them in the shower or bath when it comes to watering time!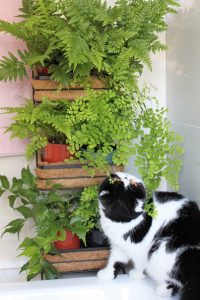 (Who Cat's mandatory sneak into the photo shoot pic!)
You could also use this idea but instead of using ferns, use herbs! It would make a fabulous herb garden – practical and eye catching!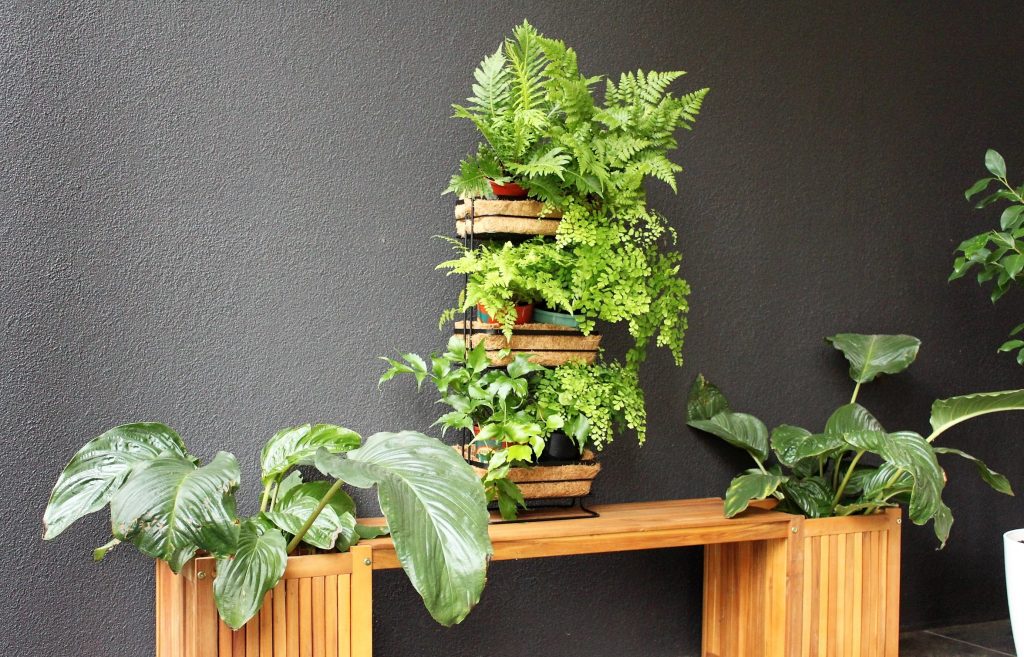 Hope you like this idea using the Floor Caddy – Make sure to tag us in your pics if you make one! We love to see your photos and so do our followers!
If you're not following on Facebook, you can find KmartStyling here!
I post all of my projects there first for my followers 😉
Until next time,
Happy Kmart Styling!
xoxo
Categories: Homewares