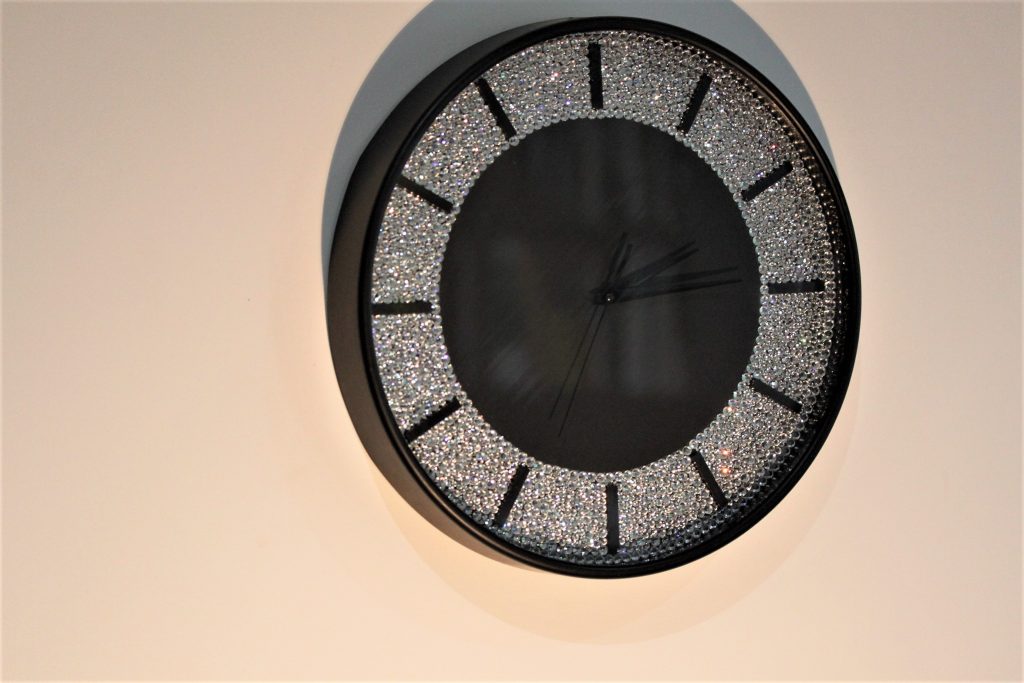 This has to be one of the most incredible make overs to date!
How fabulous does the Black Wall Clock ($12) look with some added bling?!
We are talking major sparkle on this one! And, it's super simple to do!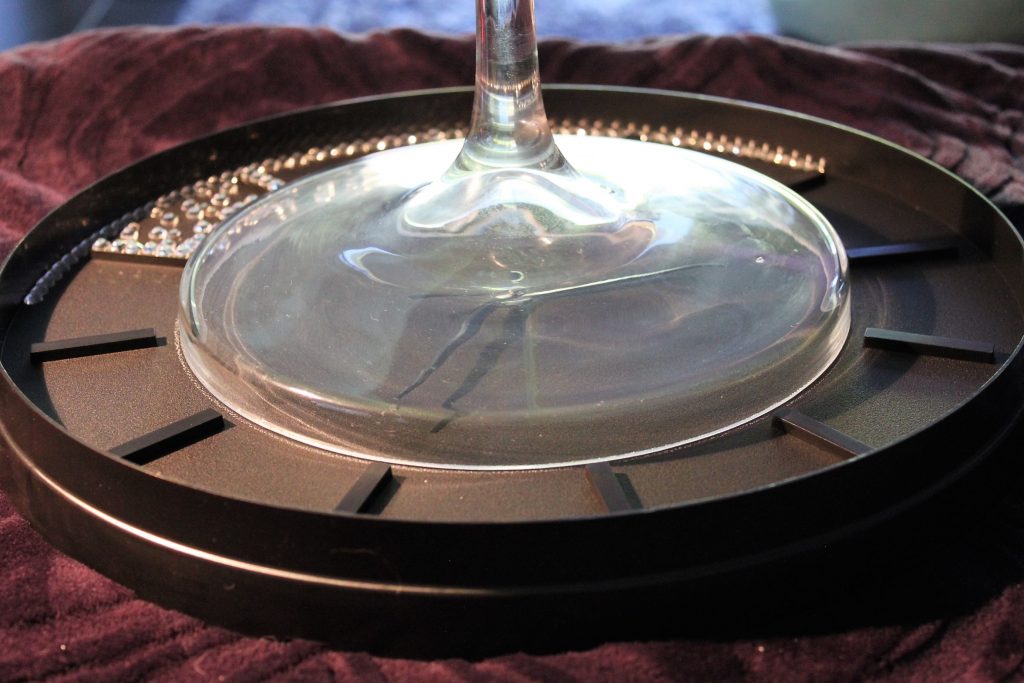 First, you need to carefully remove the outer case and glass and place that aside.
Then we found a circle that would fit just inside the number bars, (in our case it was a cake stand) and then we traced around that with our wax pencil.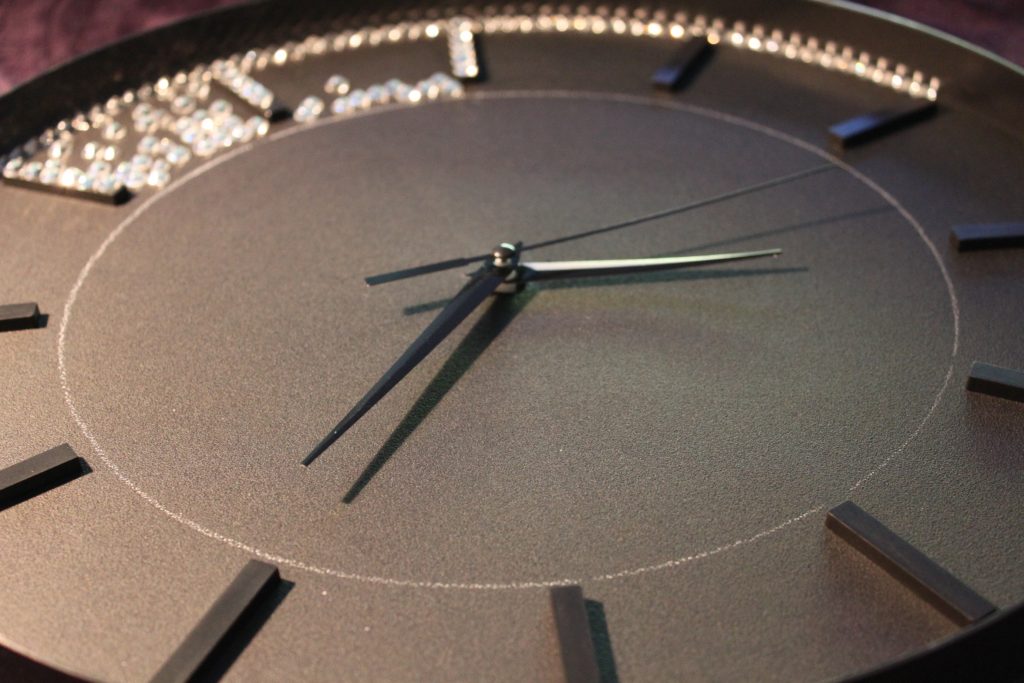 We glued our KS 3.0 stones entirely around the outside edge, and then glued them around the circle we drew on the inside.
Then it was simply a case of using all our left over stones from previous projects to fill in between the numbers.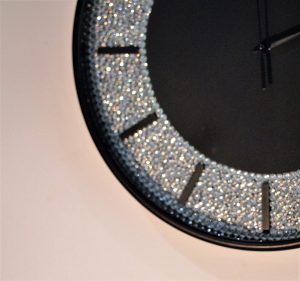 The moment we had one small section finished, we knew this was going to be a really special piece! The stones work so well on black!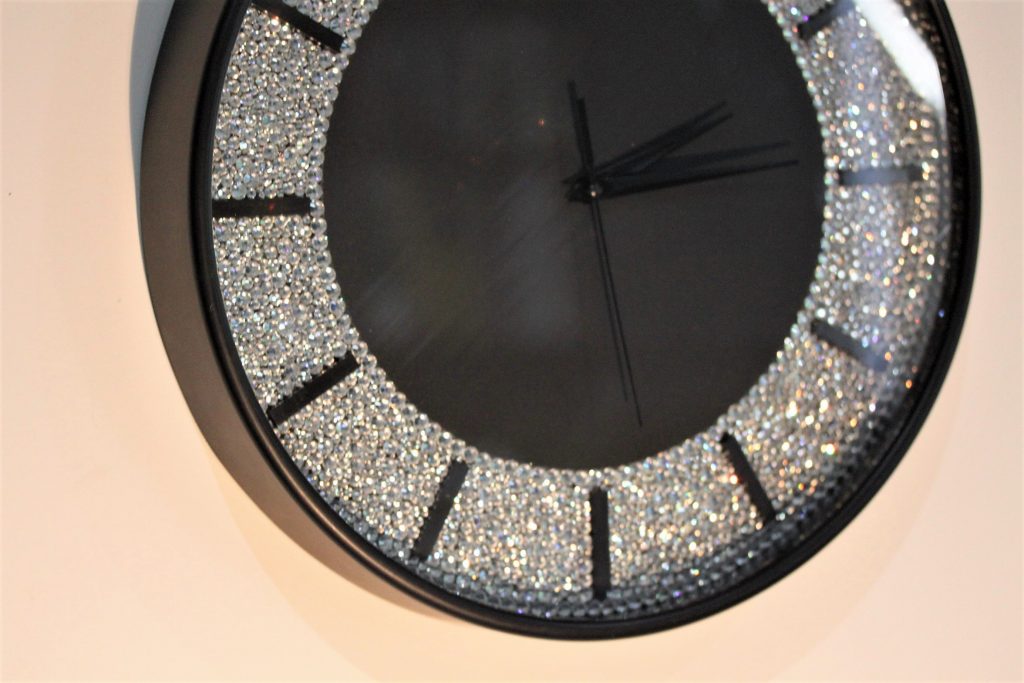 Once we'd completed gluing all the stones on, we cleaned the glass and popped it back on with the outer case, inserted a battery and then fell in love!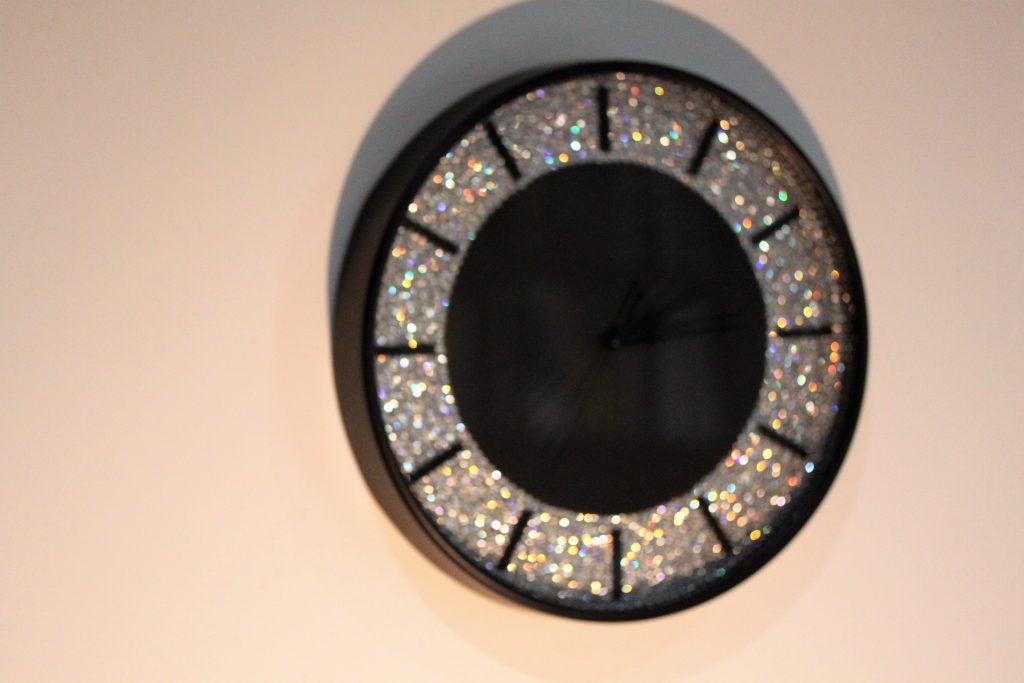 It's a sad fact that photography doesn't capture sparkle very well, but this slightly out of focus shot gives a great indication of what it's really like! So incredible!
This piece also looks great either against a light or a dark background! I've taken some pics with it hanging on both to give you some idea.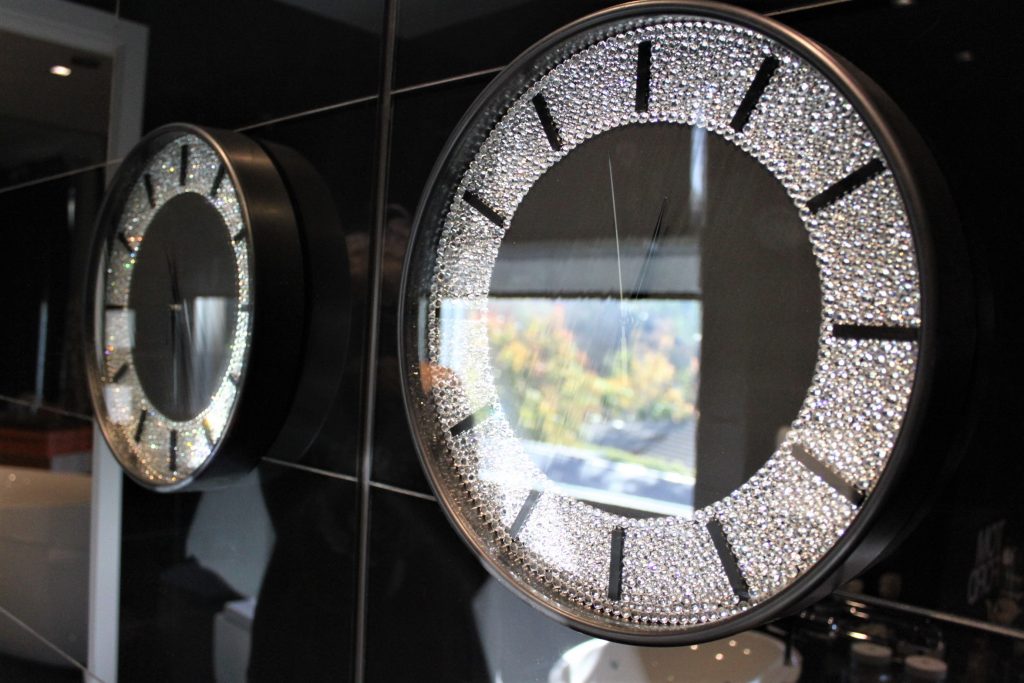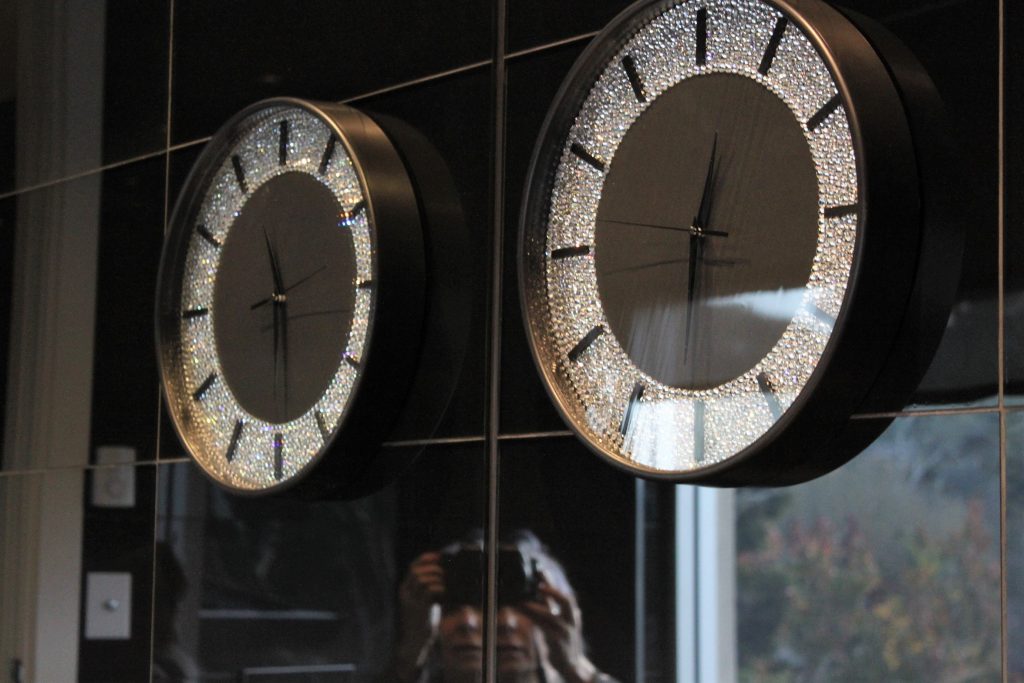 If you're looking for a stand out piece, a piece that will stop everyone in their tracks, then this is it!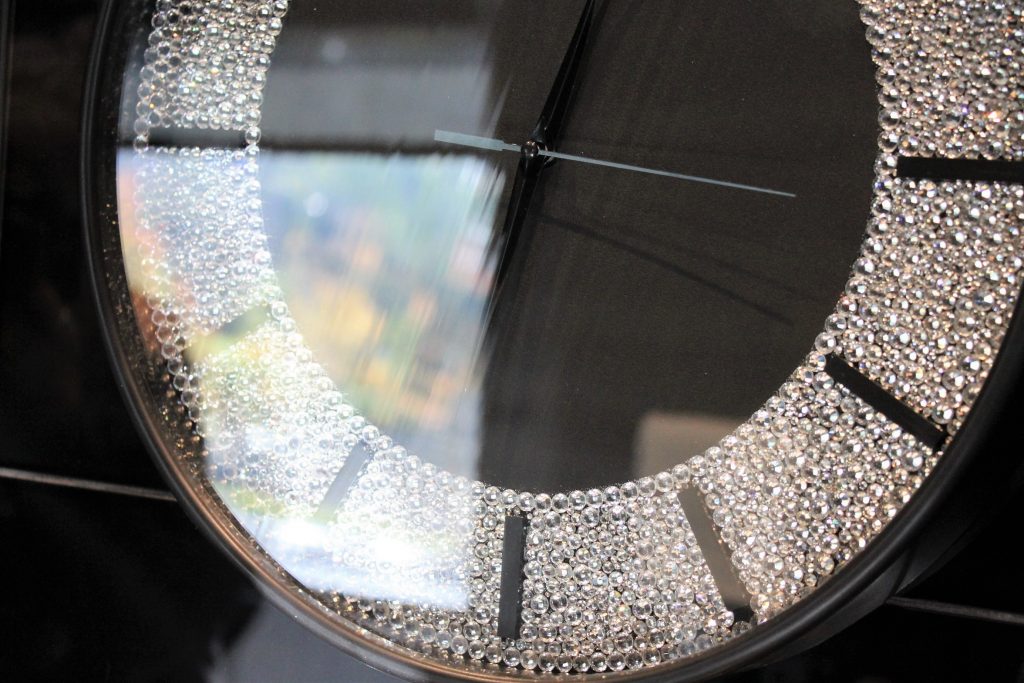 We hope you like our latest Kmart Hack! Don't forget to share your Kmart Styling and hacks with us by using the hashtag #KmartStyling – that way we don't miss seeing them, and neither do our followers!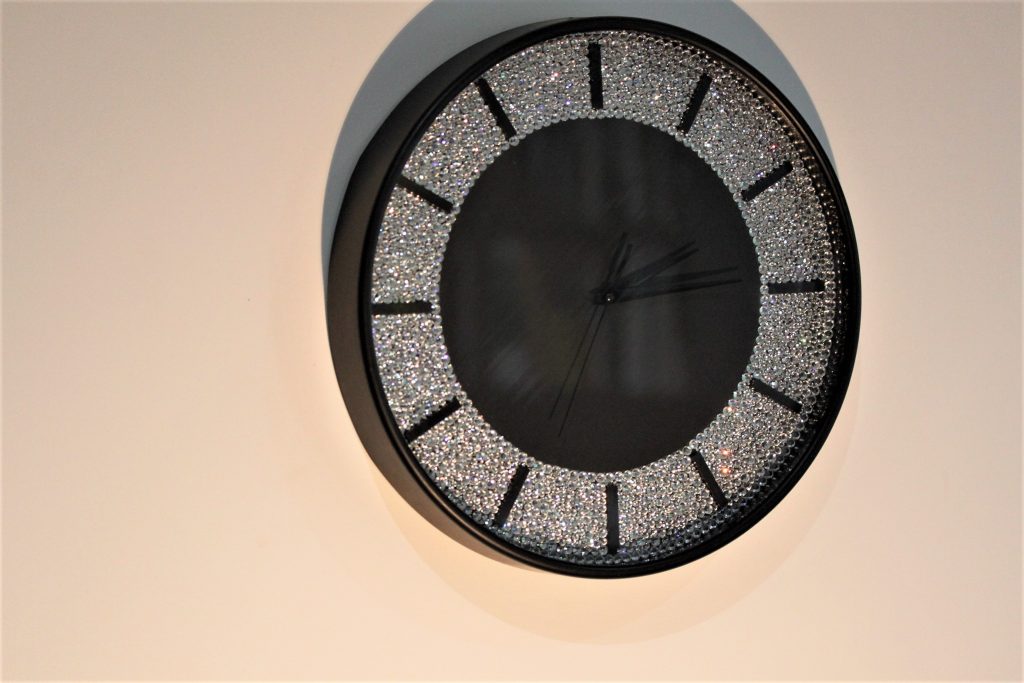 Also, you can find us on Facebook here ….
And on Insta as @kmartstyling_official
Until next time,
Happy Styling!
xoxo
Categories: Homewares