When is a Make Over amazing?! When it's this one!!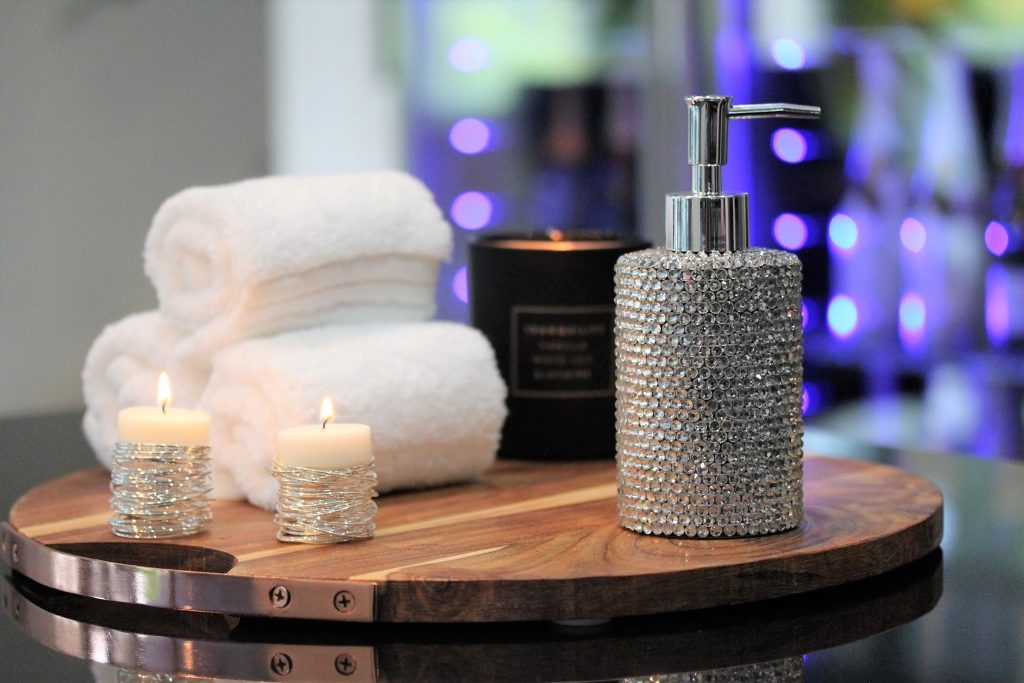 Here's some useless information about me … I LOVE HAND CREAM!
I use it all the time and have various types of it laying around the house – I can't resist it!
Before I jump into bed, I drown my arms and hands in it and then toss the container back on my bedside where it sits until I jump into bed the following night.
Some hand cream containers look not so bad, but others (especially tubes that get squeezed all the time) can look a bit out of place so I made myself a gorgeous hand cream dispenser that can sit beautifully on my bed side table and look fabulous!
Kmart Australia have an awesome range of soap dispensers for the bathroom, including this one for only $3! My house is entirely focused on black, white and silver/stainless, so this is perfect with the silver pump, and it's super cheap!
I used nearly 3 bags of the KS 2.0 stones ($7.50 bag of 500 stones) on this piece so total cost was $25.50!!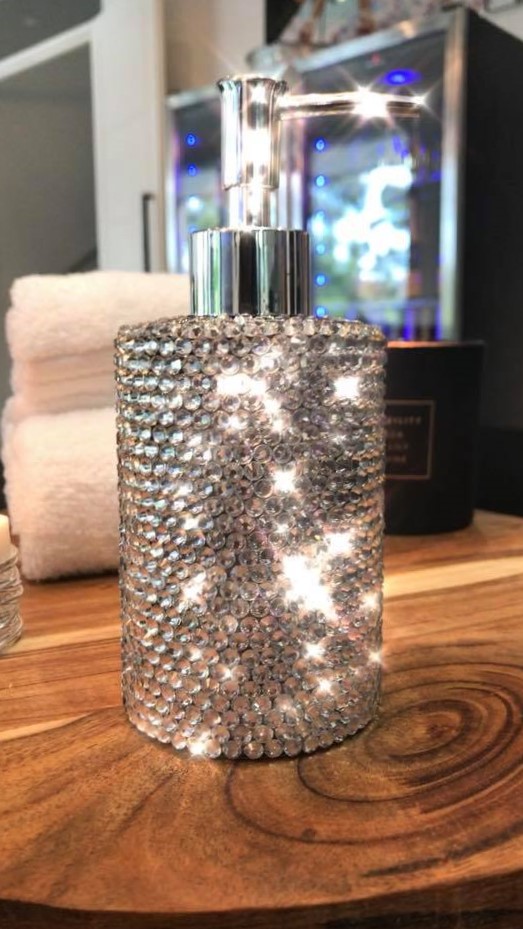 How gorgeous is this dispenser?! I took this snap with my KiraKira app so you can get a better idea of the sparkle – it's so pretty!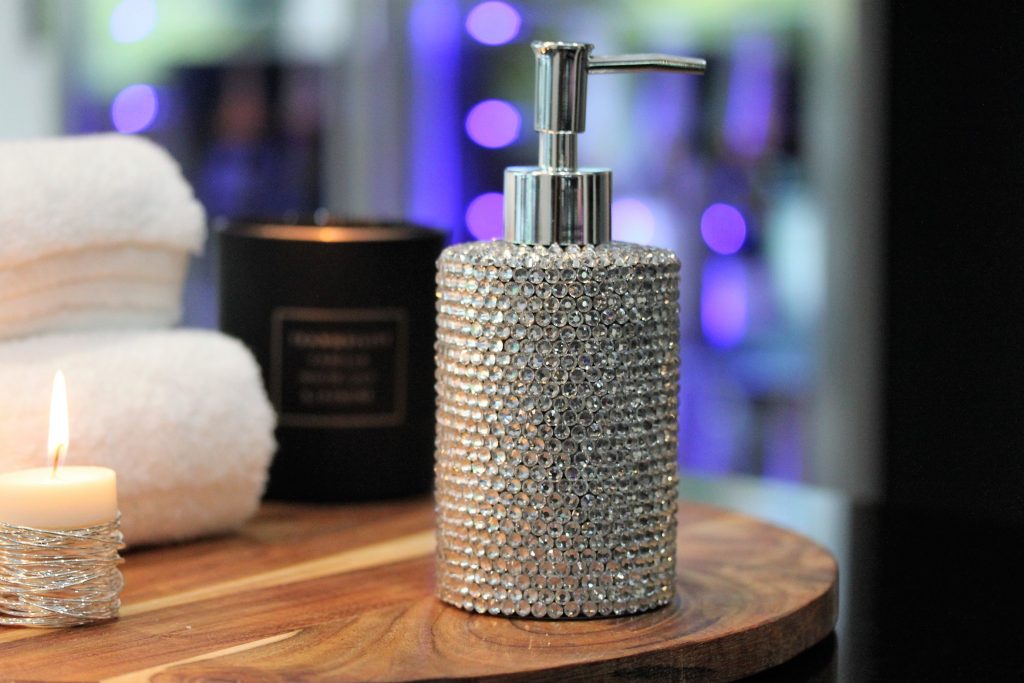 Such a shame the camera doesn't pick up all the sparkles.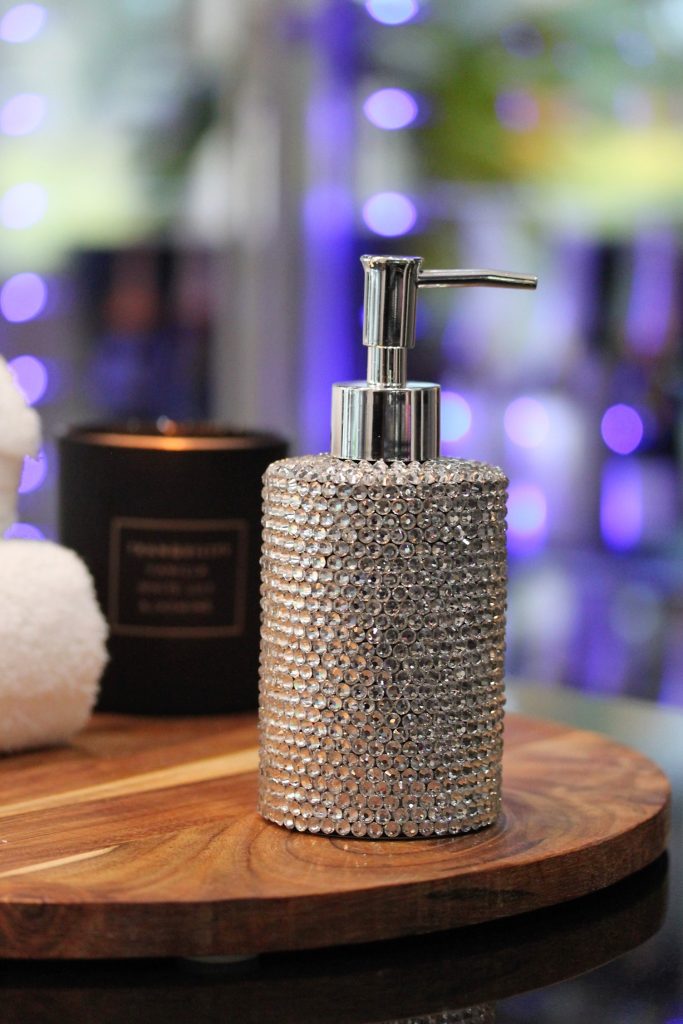 This is an incredibly easy project and took only a few hours to complete. I think these would make great gifts for any female in your life because seriously, who wouldn't want one filled with beautiful hand cream?!
I'll be making another few of these and posting them over time – all slightly different but stunning nonetheless! (And I come up with yet another great use for the dispenser – so make sure you check back for that post!!)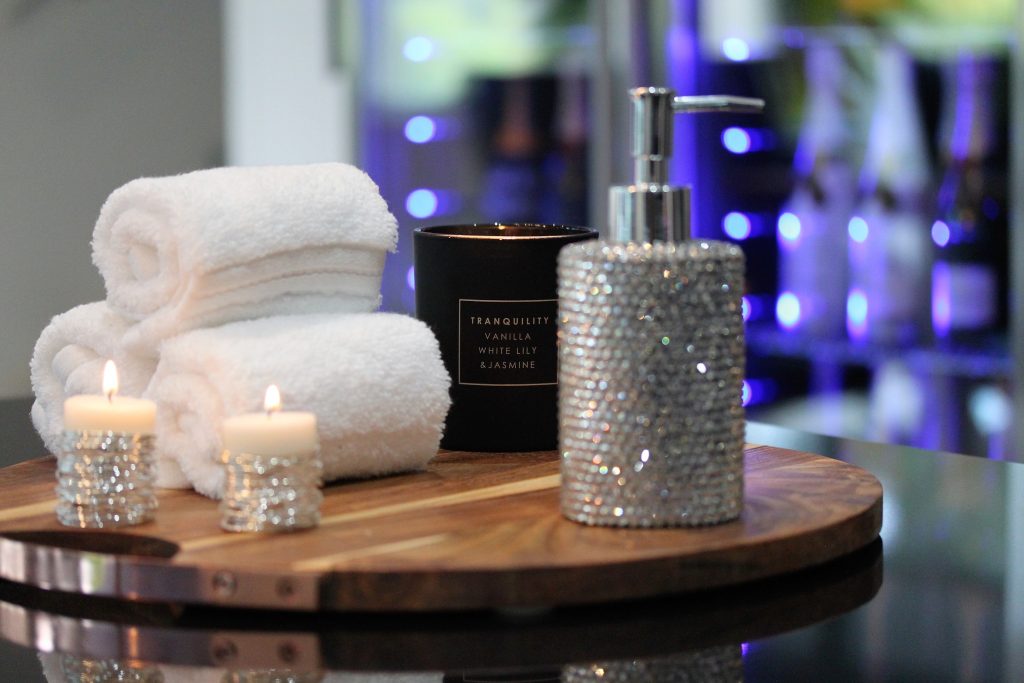 When it comes to filling your dispenser with cream, make sure you use a lotion that's not too thick – this is a soap dispenser, so you'll need a thinner hand cream, not the super thick ones! I found the easiest way to fill the container, was to simply pump from the original container into the sparkly one. It took a little while – probably next time I'll look for a funnel!
This is the hand cream I've used and it flows through the dispenser perfectly! I added a touch of Tom Ford hand cream that I have for the great smell and then pumped it into the new container.
And now I feel pretty damn glam every night when I reach for the hand cream!!
Until next time
Happy Styling!
Vicki
xoxo
Categories: Homewares