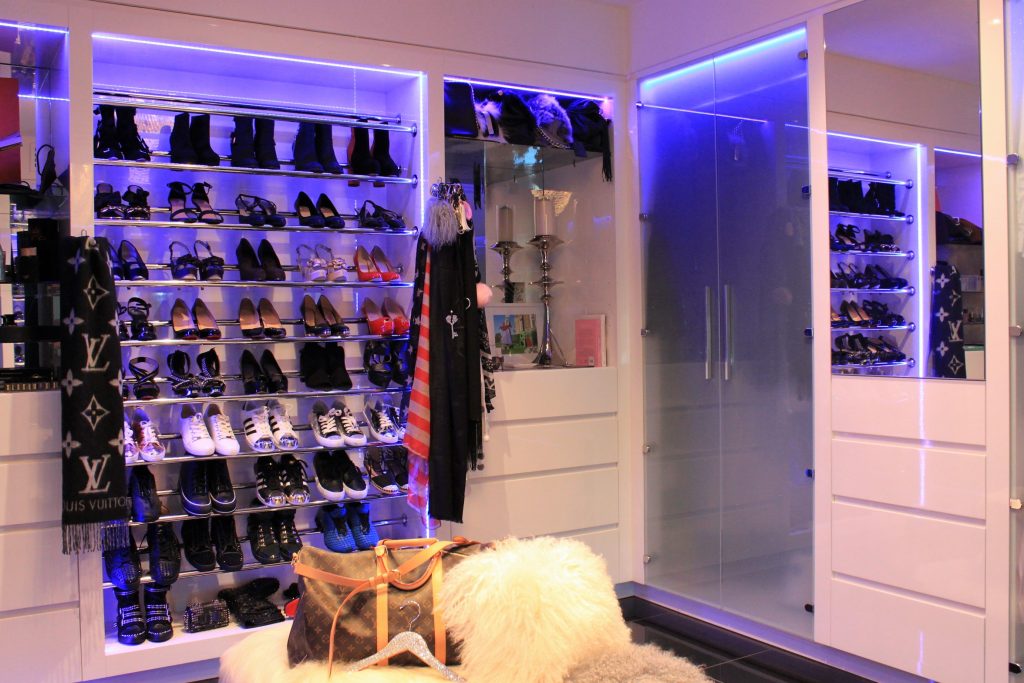 Here's a close up look at my wardrobe! Lots of you have asked for photos and solutions to storing and styling in a wardrobe – so here's mine and hopefully you can take some ideas from it!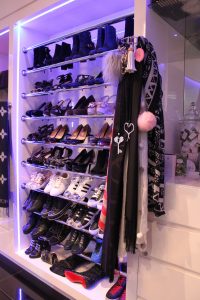 We'll start with my scarf holders – I've used the $5 Suction Hair Dryer Holders. These are brilliant and work really well if you use them on a clean, smooth surface. I've placed one either side of the shoe rack and used them to display my current favourite scarves.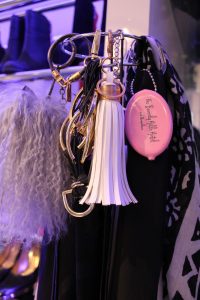 To add a little bit of interest, I also hang some pieces of jewellery, key chains, luggage tags etc on there as well! Every now and then, I change out the scarves and jewellery for a fresh new look!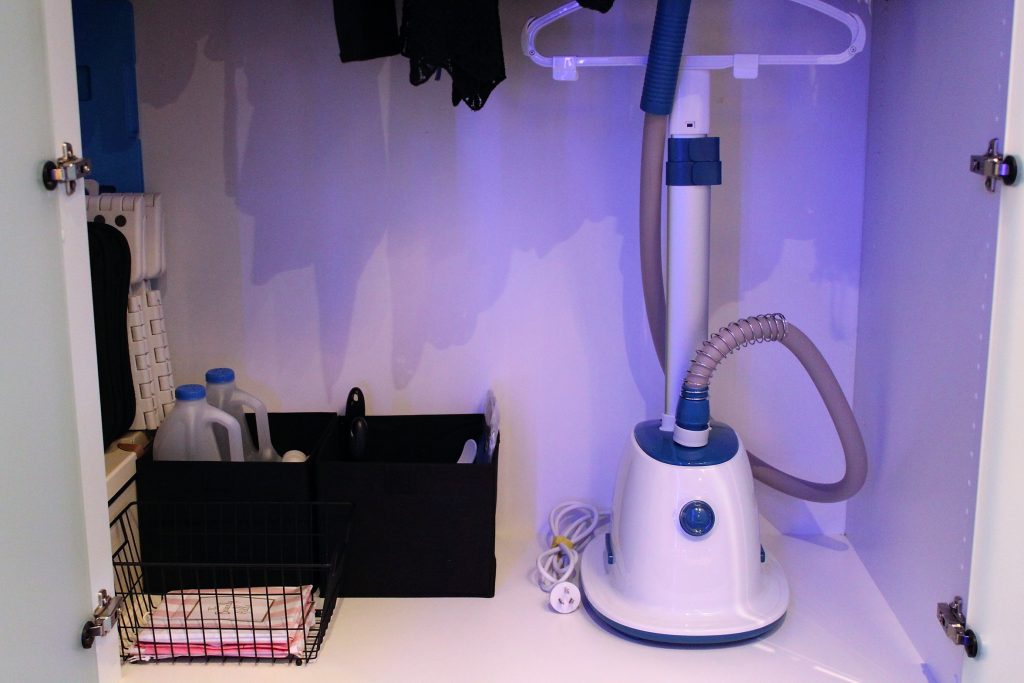 This is the wardrobe to the right of the shoe rack. I use this wardrobe to hang pants, store the shoes I don't wear often, (but can't bear to part with) and also my 'clothes care' items. I've purchased the $49 Garment Steamer which is great! This steamer performs really well and has a large water tank which is really handy! This steamer folds down to the size shown, so fits perfectly in this wardrobe.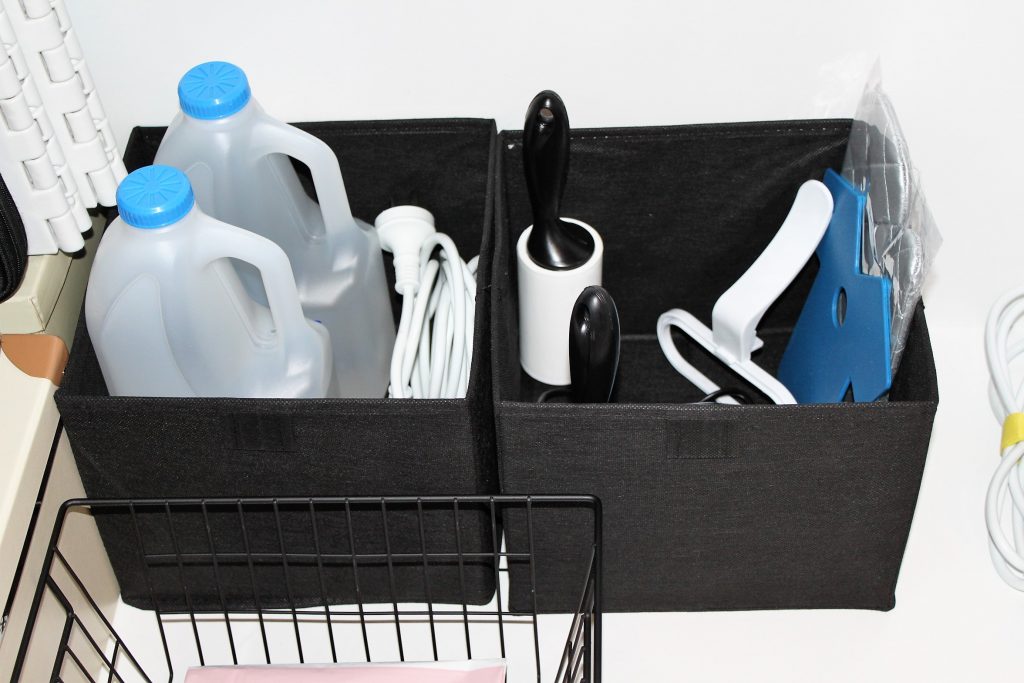 I've used the $5 Collapsible Cubes (set of 2) to hold the distilled water for the steamer, a short extension cord ($5 – 5 metre Domestic Extension Lead), lint rollers, a Rechargeable Lint Remover ($10) and the accessories for the Steamer.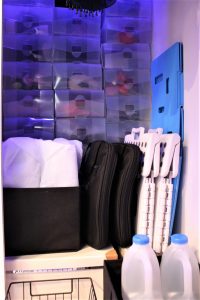 In the alcove that's been created because of the drawers and shoe rack, I store my surplus shoes in the Shoe Boxes – Set of 4 – $9 – all stacked on top of each other. In front of those I've got a collapsible box with hotel slippers that I've collected, some overnight bags, my t-shirt folder and some stepping stools which I need ALL the time!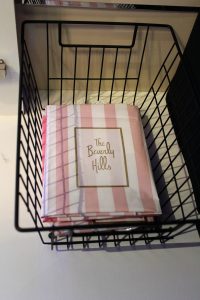 For my own benefit, and some feel good feelings, I've also used a Wire Basket – set of 2 – $10 – to hold some laundry bags from my favourite Hotel!
I also use this wardrobe to hang my other scarves. For this I use a Flocked Coat Hanger and some Clear Shower Curtain Rings – Set 12 – $3. I popped the curtain rings onto the hanger and then simply threaded my scarves through the ring.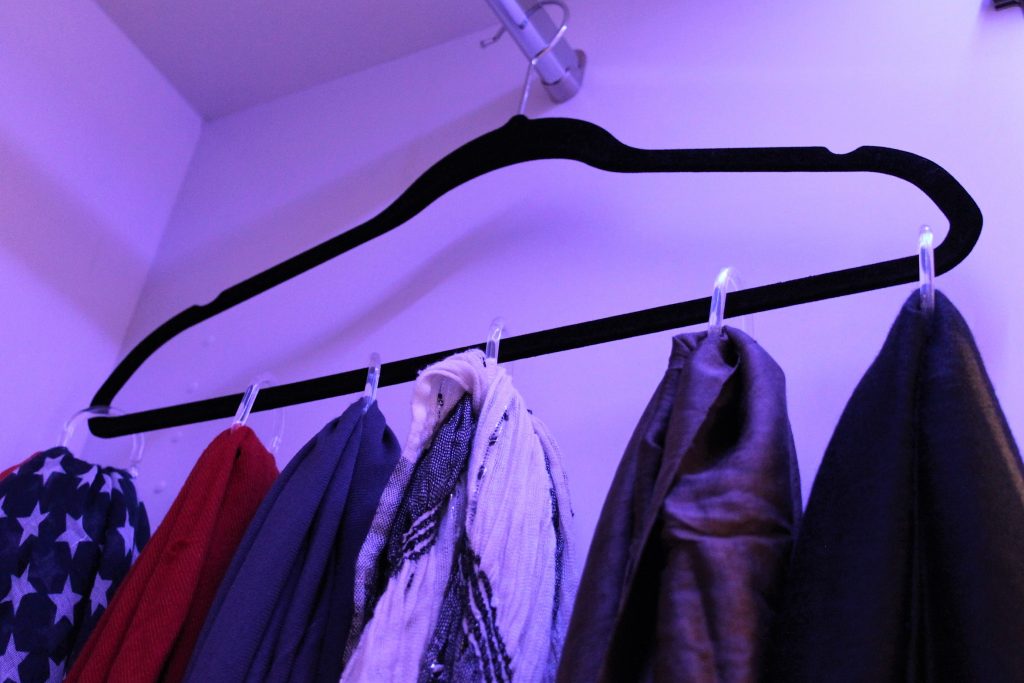 If you have lots of scarves, you could maybe make a few of these!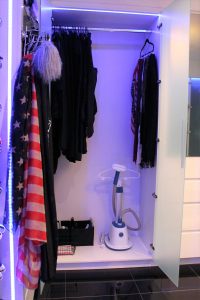 So that's the right hand side wardrobe!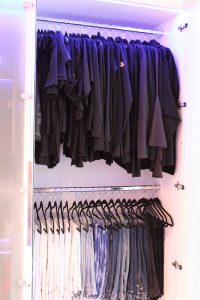 While I was sorting and styling my wardrobe, I took the opportunity (for the first time in my life!) and purchased coat hangers that were all the same!! This wasn't such an expensive exercise because Kmart have packs of 30 hangers for just $9! I love these hangers – they're slimline and nothing slips off them!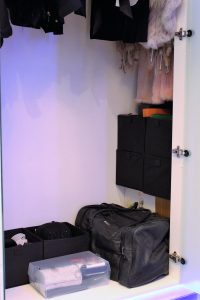 In the wardrobe to the right of the shoe rack I've got another alcove. In this one I store sentimental items, shopping bags and some clothes that I can't bear to part with!
In front of all that, I've used the medium collapsible boxes again for storage. As you can see, these boxes will also easily stack on top of each other.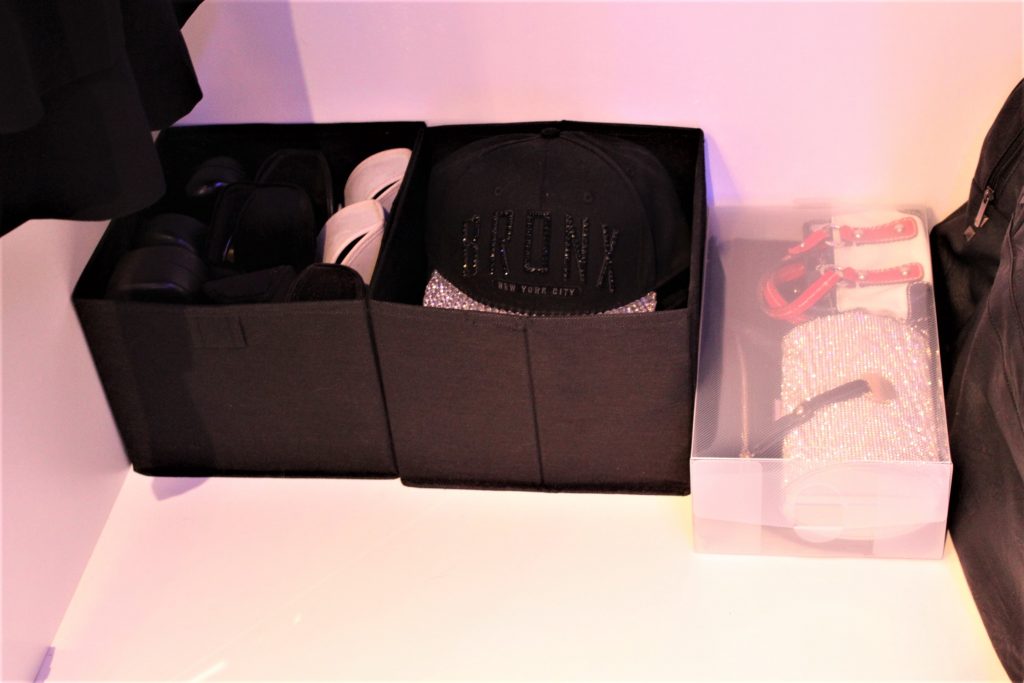 In one box I store my sunglasses cases. By standing them upright I can fit about 9 or 10 cases in there!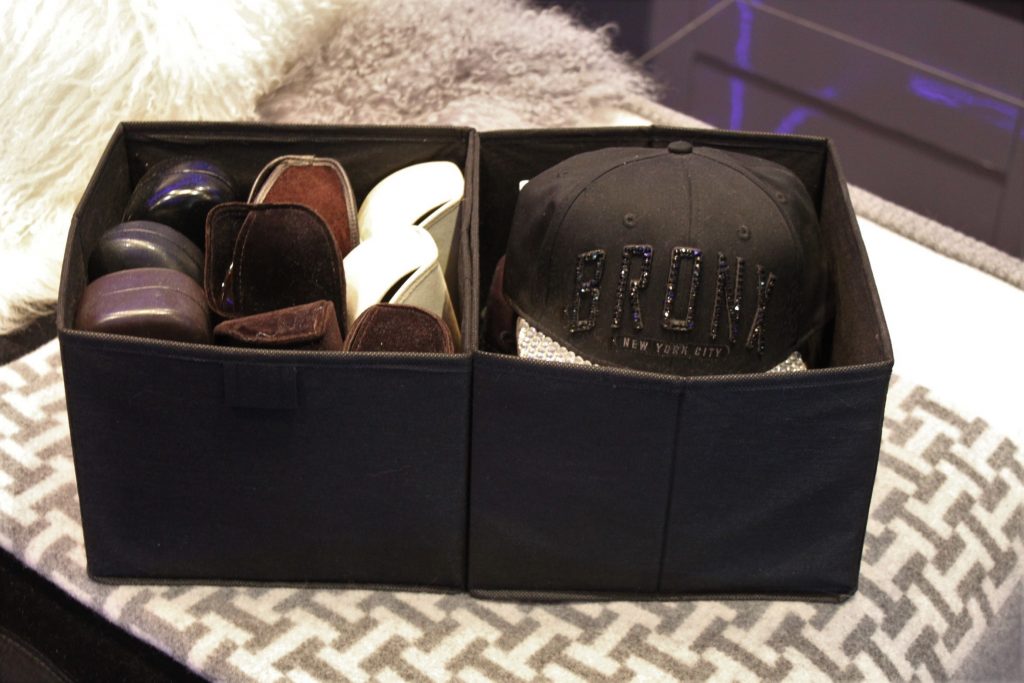 I also use them to store my baseball caps. By sitting them on top of each other, I can fit about 10 caps in one box with no damage to them.
These boxes are also great for storing boxes from jewellery and smaller purses and bags.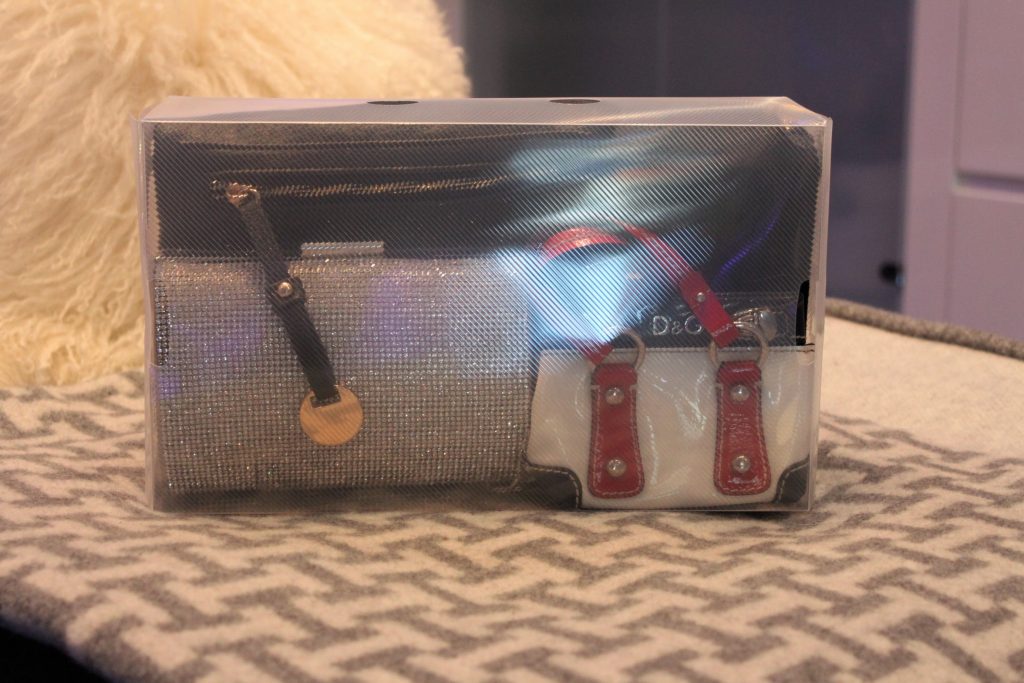 I have also used one clear shoe box to store some small clutches – I love the look of these ones, and they don't get used much, so it's nice to be able to see them when I open that wardrobe!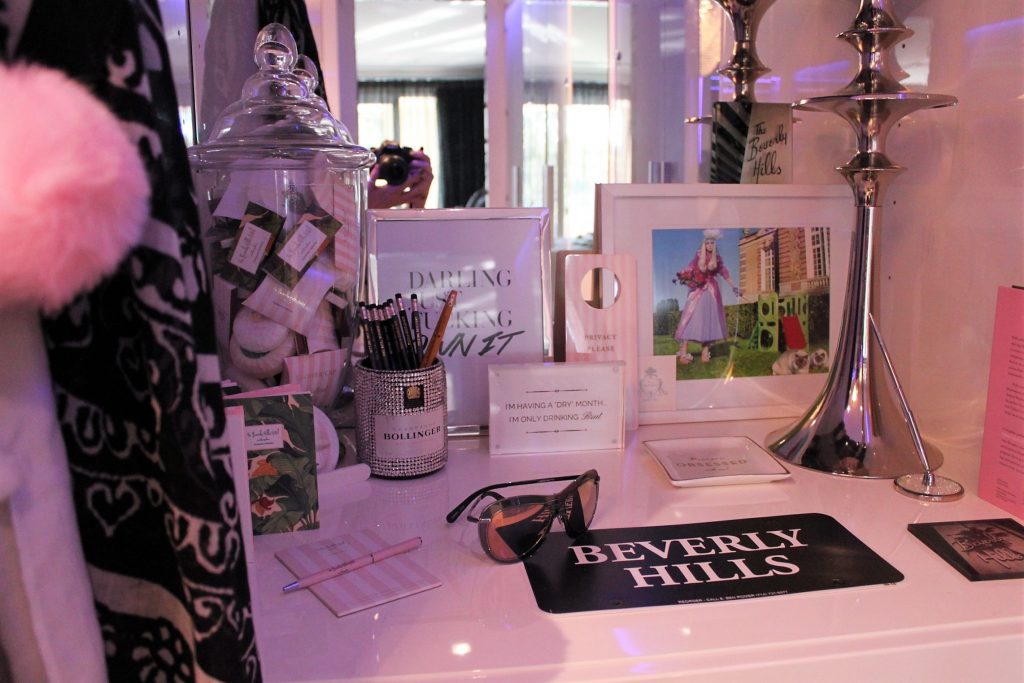 Above my drawers I have a display area – Here I've used a few Kmart picture frames.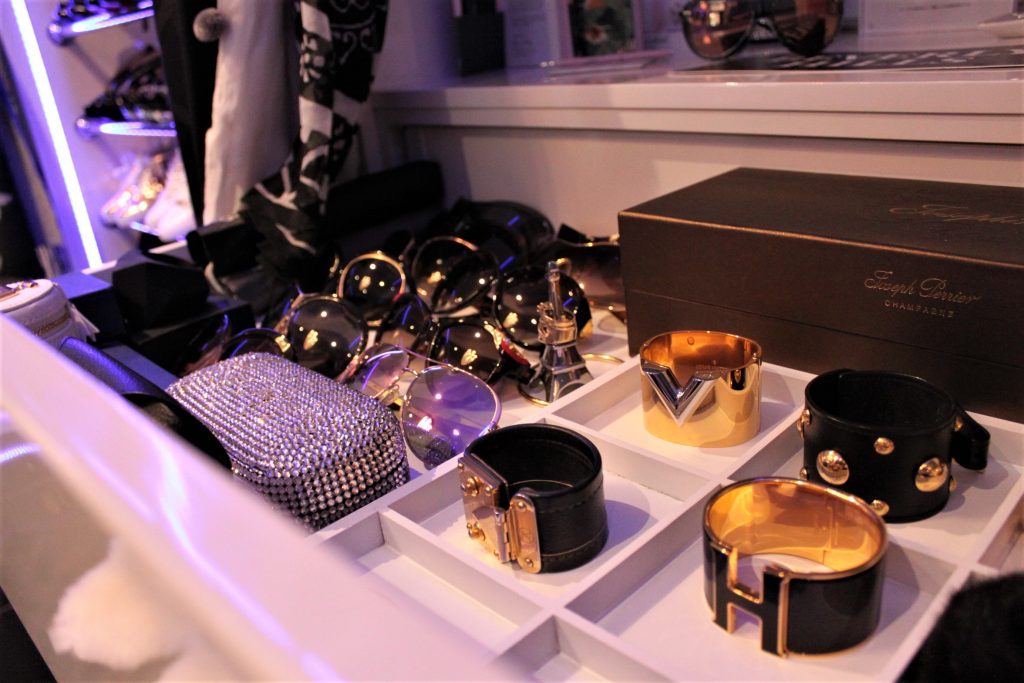 In the drawer below this area I store all my sunglasses and jewellery. My Darling husband buys me a new Louis Vuitton Bracelet every year so I've used the O's & X's board (on clearance for a few dollars) to hold and display them.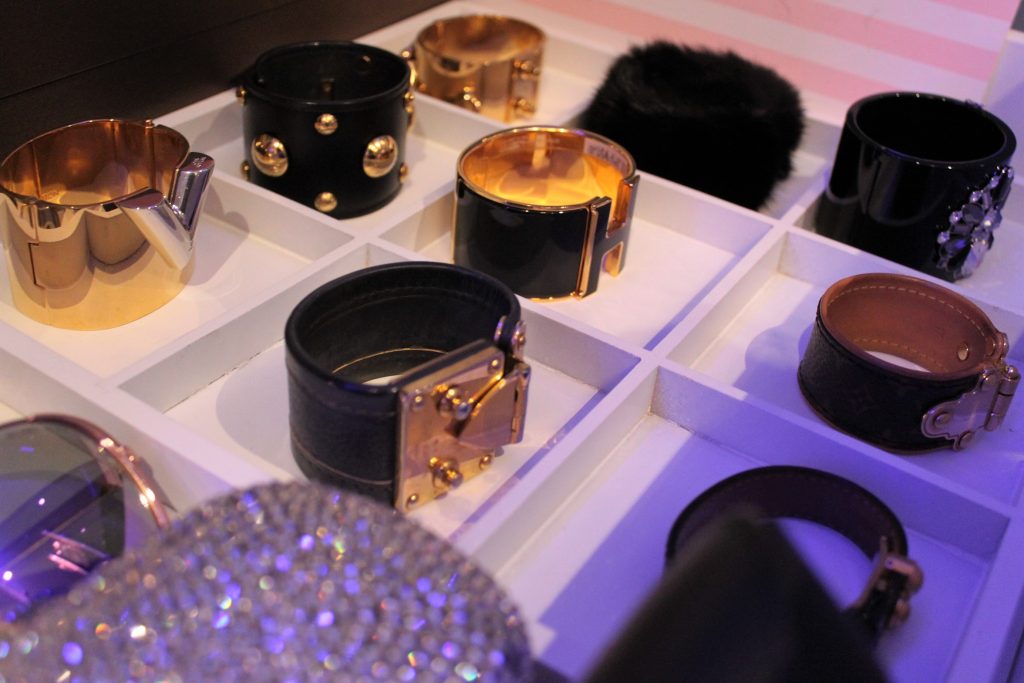 Looks pretty great, right?!!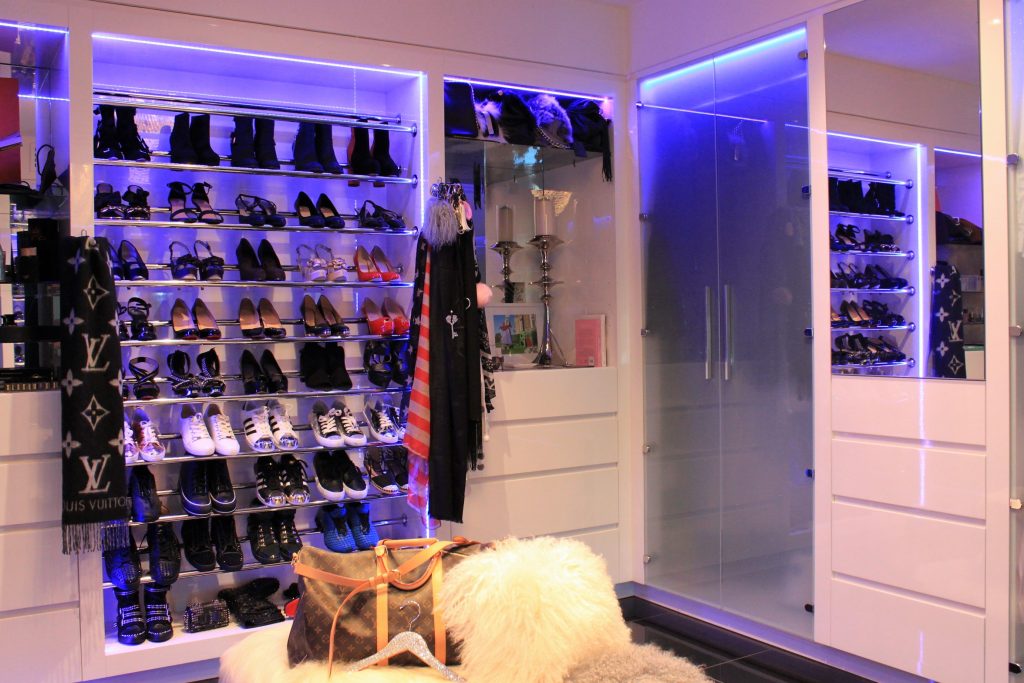 So that's my wardrobe – I hope you found some useful ideas. I love to hear your thoughts and questions, so don't forget to follow us on Facebook here to join in the conversations and on Instagram @kmartstyling_official for all the pix!
Until next time,
Happy Styling!
Xoxo
Categories: Learn How To