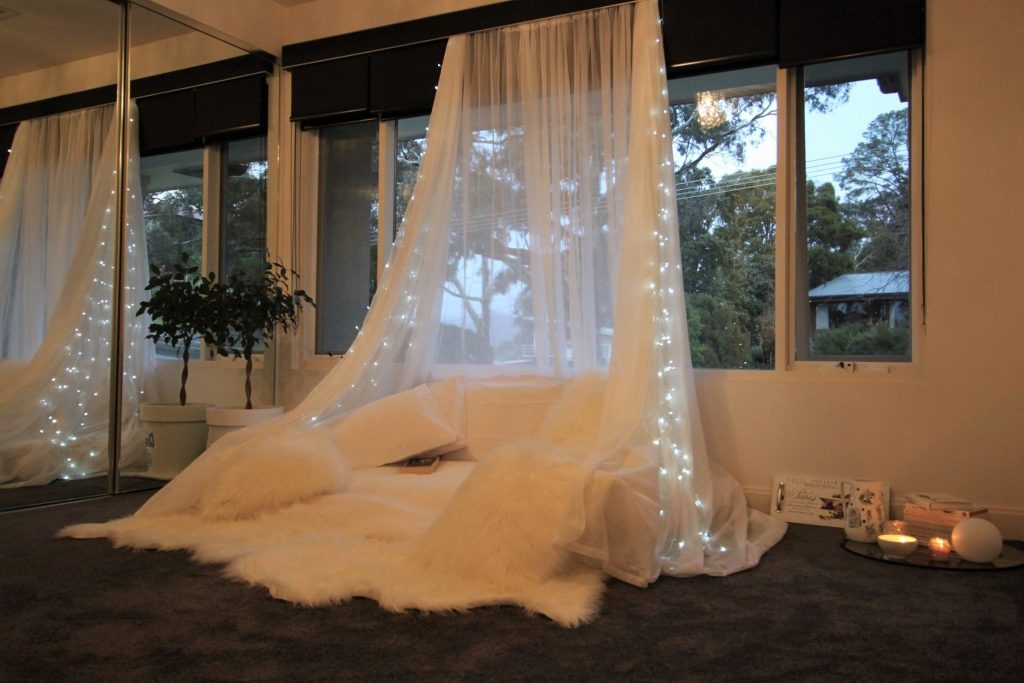 I thought I would give you a sneak peek at the new room! (Truth is I love it so much, I couldn't wait until the room is finished – I had to share!)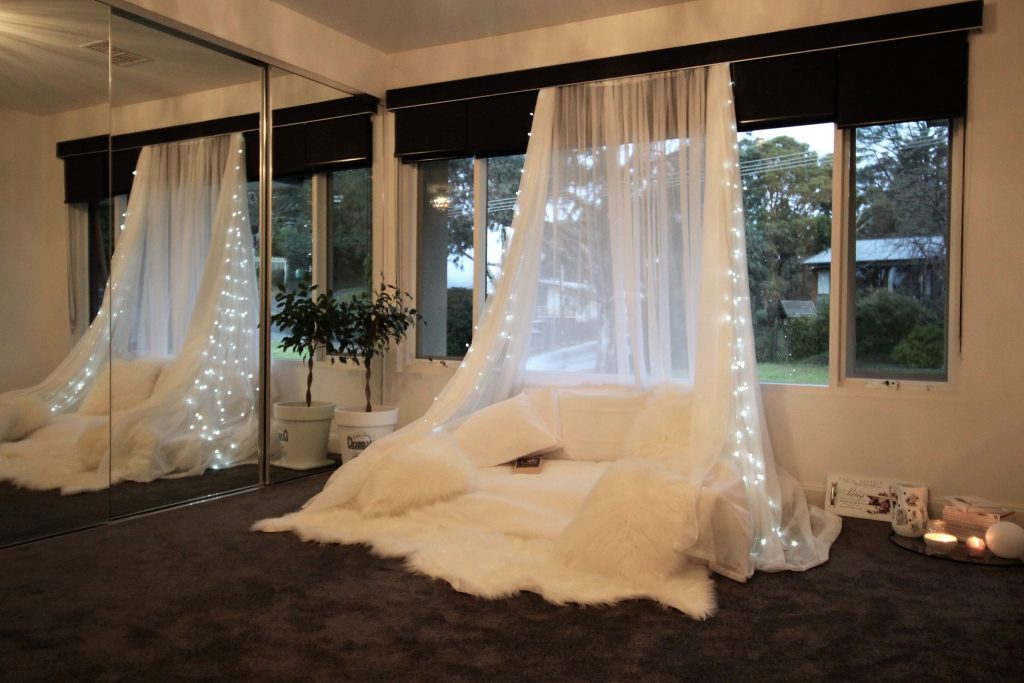 I started styling this room with no solid plan in mind – my main goal was to create a calm, inviting space – somewhere I can hang out, watch the world go by through the massive window, relax and read a book, or sit at the desk and sparkle some things!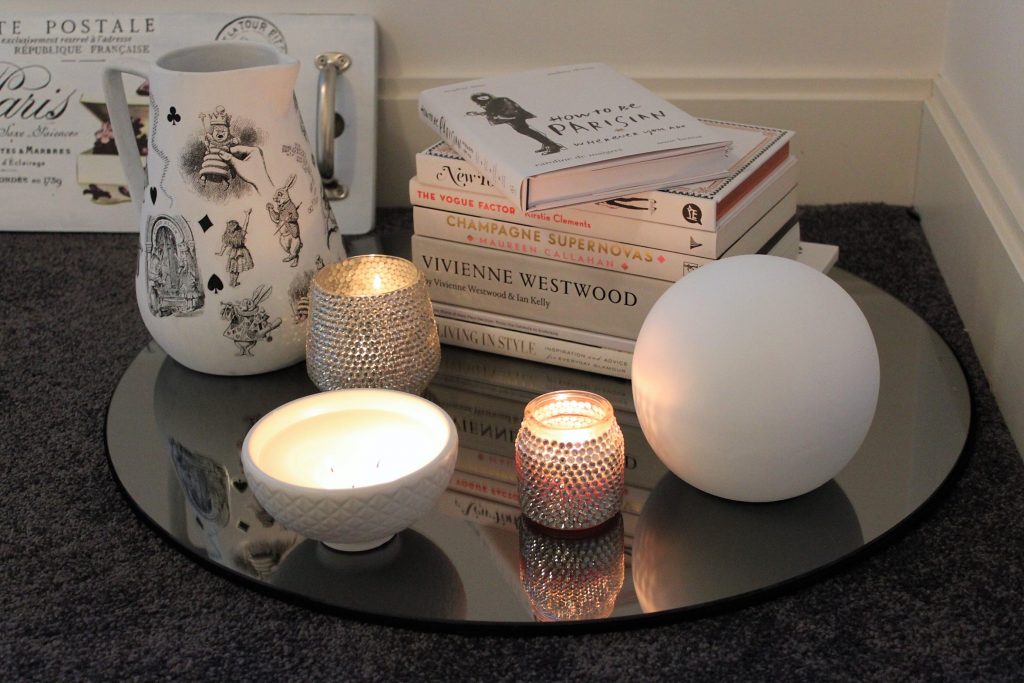 To go with the relaxed them, I sat one of the Tinted Mirrors (set 3 for $19) on the floor as a base for my books and some candles. On the mirror I also have one of the Garden Domes (set 3 for $19), the Citrus & Violet Scented Candle ($4), a Water Lily & Lotus Fragrant Jar Candle ($1) covered in bling, a Euro Glass (set 6 $10) covered in bling and the Grey Ceramic Jug ($9) painted white and adorned with Alice in Wonderland transfers. I've also gathered a pile of fashion books that all have a white cover and spine! Just behind the mirror, leaning against the wall is a Chopping Board that's been painted, some handles added and a French provincial transfer.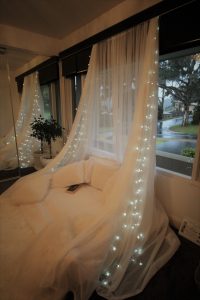 I've laid a single mattress on the floor wrapped in a Queen Size Multi Zoned Foam Underlay ($39), then dressed it with a 180 thread count Double Bed Sheet Set ($23), a Feather and Down Double Quilt ($45) – this feels divine!
I've used the White Waffle Double Quilt Cover ($32) and two Wellington Rugs ($19 each) tucked just under the mattress.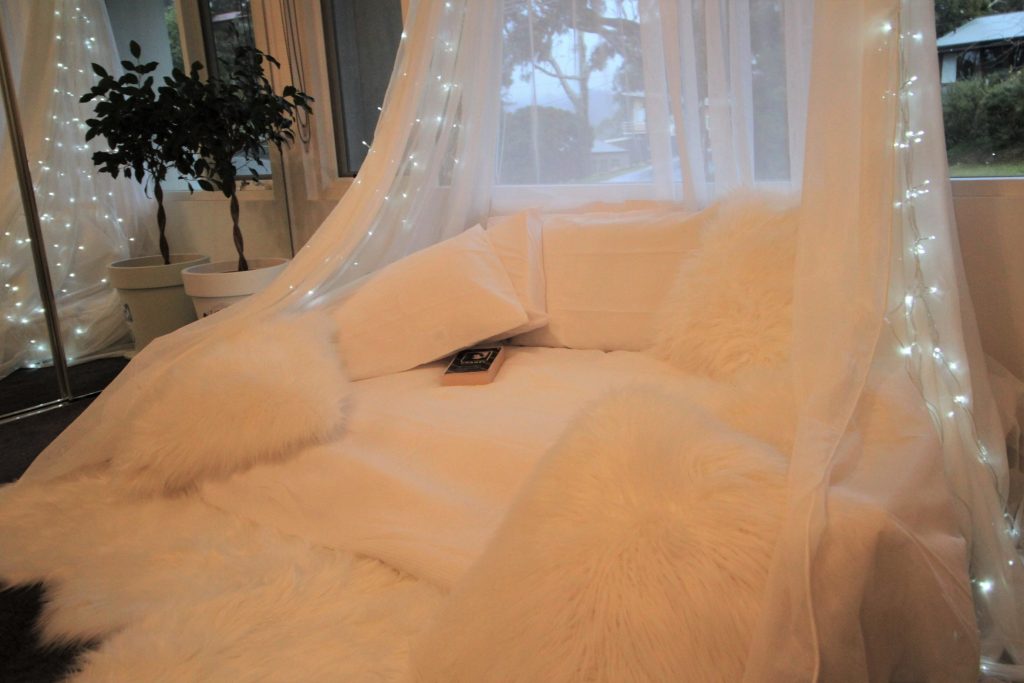 The White Zsa Zsa Cushions ($12 each) finish the look scattered on the bed.
Behind the bed, I've hung 3 of the Continuous Voile Curtains ($15 each and 3 metres long!) on the brackets of my pelmets. And then I've hung 2 sets of the Curtain String Lights ($9 each) behind the curtains.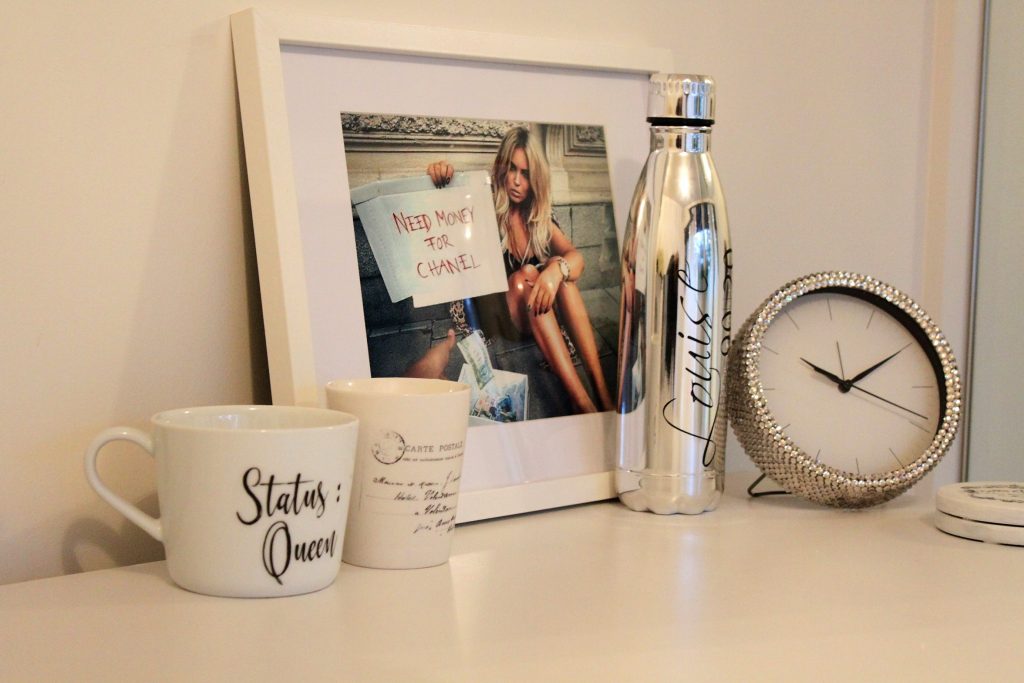 I've started adding a few things (that I will blog about later) to a White Desk.
I melted one of the Citrus & Violet Scented Candles ($4) and poured it into a White Mug (.75 cents each) and added a transfer, a blinged up Black Table Alarm Clock ($7), a 500ml Insulated Stainless Steel Bottle and an 8 x 10 Roberta Photo Frame ($10).
I have a few of the White Plastic Pots ($15) that I want to blog about – You are going to love what I've done to them! I have one sitting near the window for now – it will be changed out to a different plant once the room is finished – so make sure you keep checking back for that tutorial – it's going to be huge!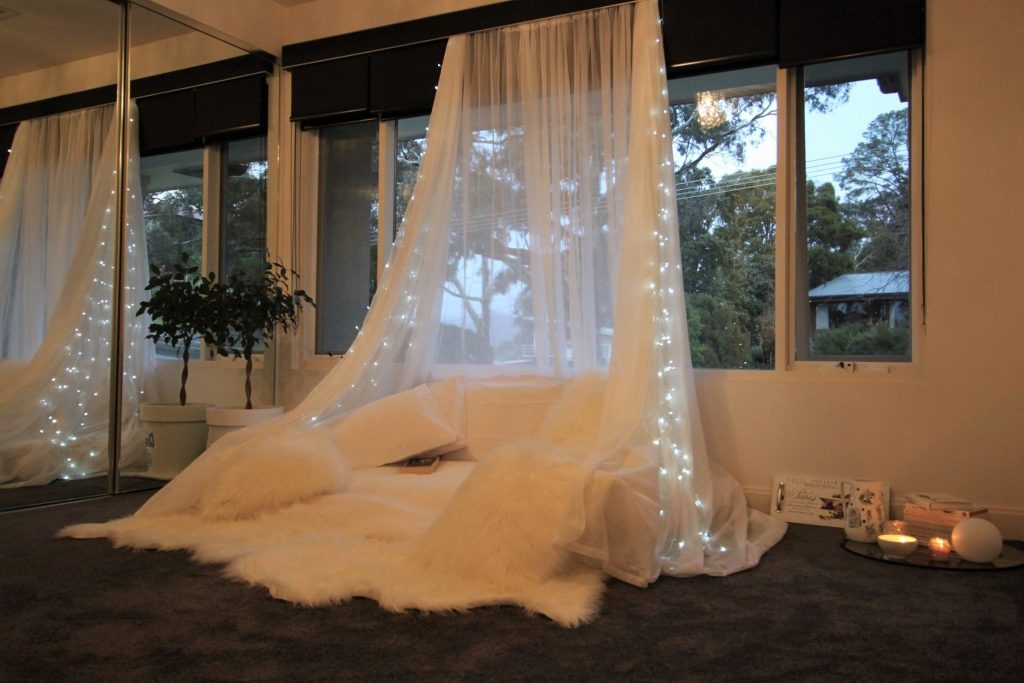 I hope you've enjoyed seeing the progress, can't wait to share when it's finished!
Until next time,
Happy Styling!
xoxo
Categories: Learn How To