Well actually, yes we did! We turned a pair of Kmart's Black Ugg Boots into something spectacular!
You'll be putting your best foot forward in these funky uggs and keeping snuggly warm at the same time!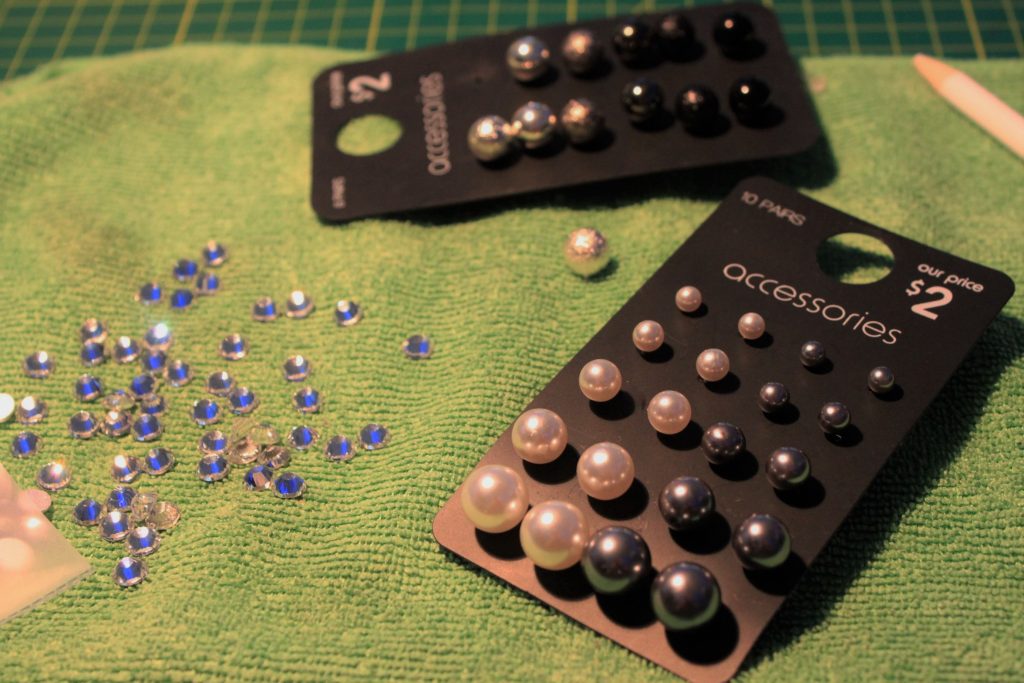 To make these fun, furry Uggs, you need some dazzle for the heel area. We chose these
sets of stud earrings to do the job along with various sized stones. (Unbelievable value
at 10 sets for $2.00!!)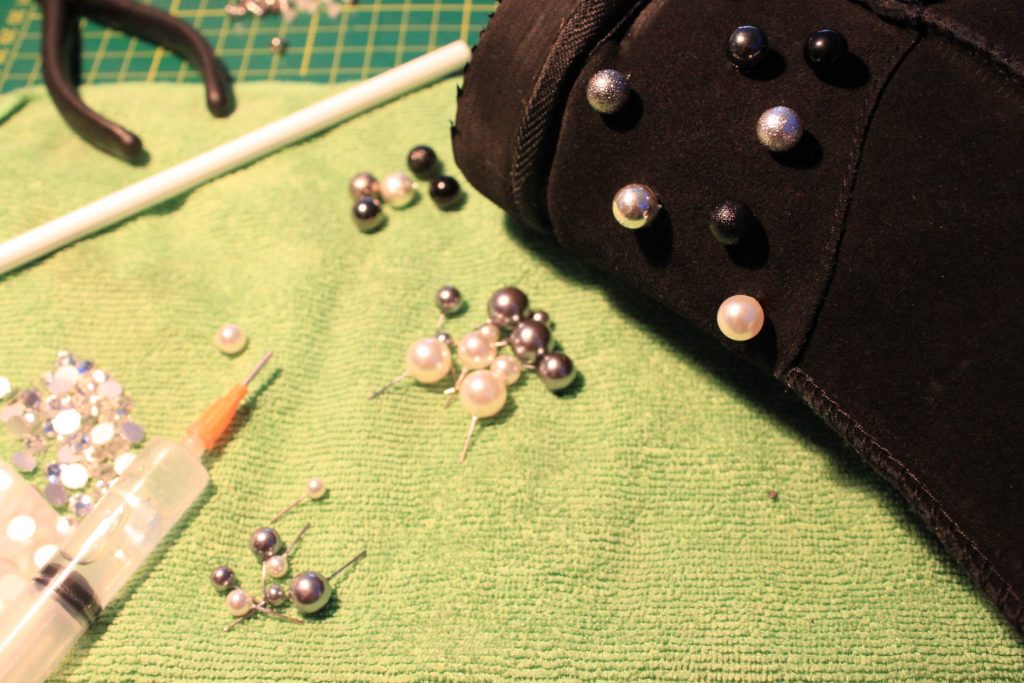 We used a small pair of pliers and cut the posts off all the earrings.
There's no grand plan when it comes to gluing on the bling. We just started
on one side, and kept on gluing them on. No particular order, just glue
and place, glue and place.
It's totally up to you how dense you want the stones and studs. We've applied
quite a lot because we love being showy!
You could leave the boots just like this – we think they look fab just as they are,
but …..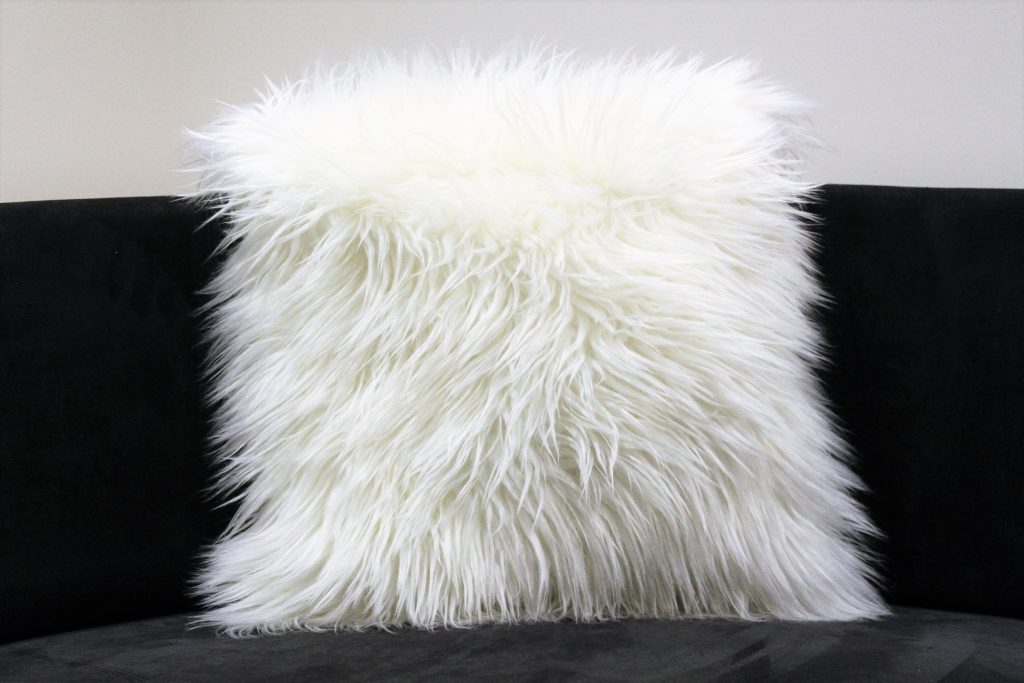 if you were to take one of these you could begin to make magic! (The Zsa Zsa faux fur cushions)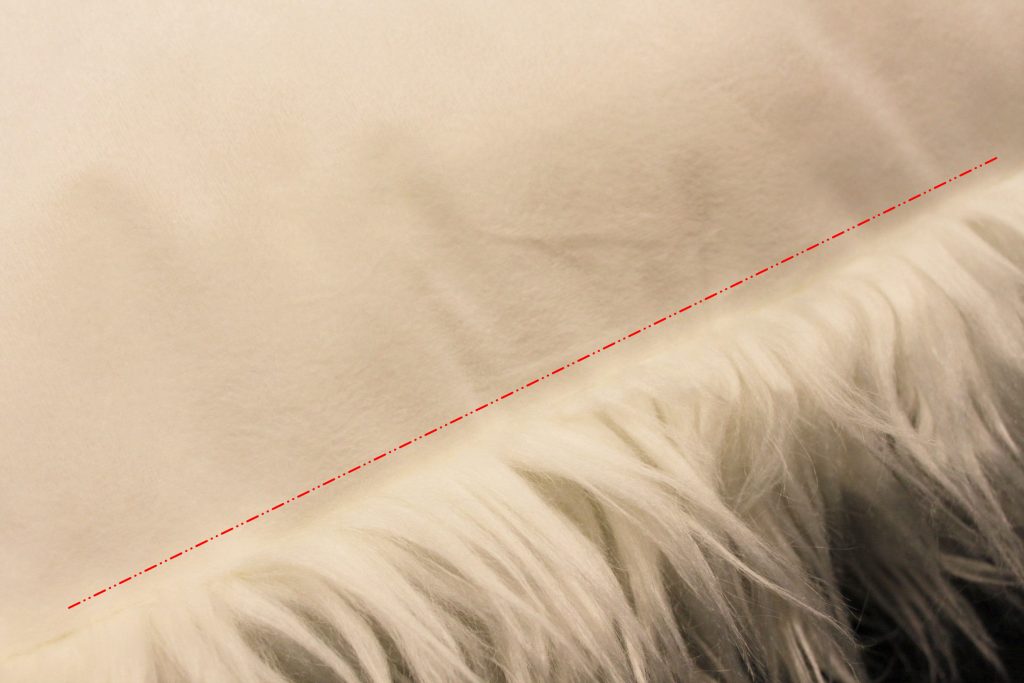 What you need to do is take the cover off the cushion and turn
it inside out. Then you will need to cut the faux suede backing
away from the fur. Do this by leaving the seam intact – (it prevents
the fur falling off) – so cut about a cm in from the seam.
Now what you should have is a square of fur that has a seam running
around all of the edges. Fold this piece in half and cut.
(You will lose a bit of fur in this process, but don't stress, you
still have a lot left on your fabric!)
Now bring the two sides with the seams together and glue along the join.
We used our E6000 glue because it sticks just about anything and dries quite
quickly. Secure the join with pegs until it is completely dry.
What you have now is a ring of fur that magically fits around your ugg boot!
Again using the E6000 we glued around the inside edge of the boot, about half a centimetre down – use a
reasonable amount of glue here because it's going to be in for some rough
treatment. Gently press the fur onto the glue line. Once again, use some laundry pegs to secure it until the glue has dried properly.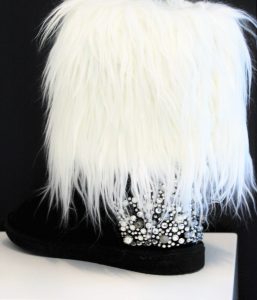 It's a good idea to let the glue dry for its full 24 hours. We know you'll be itching to
wear these gorgeous boots, but you really need a strong bond on this one!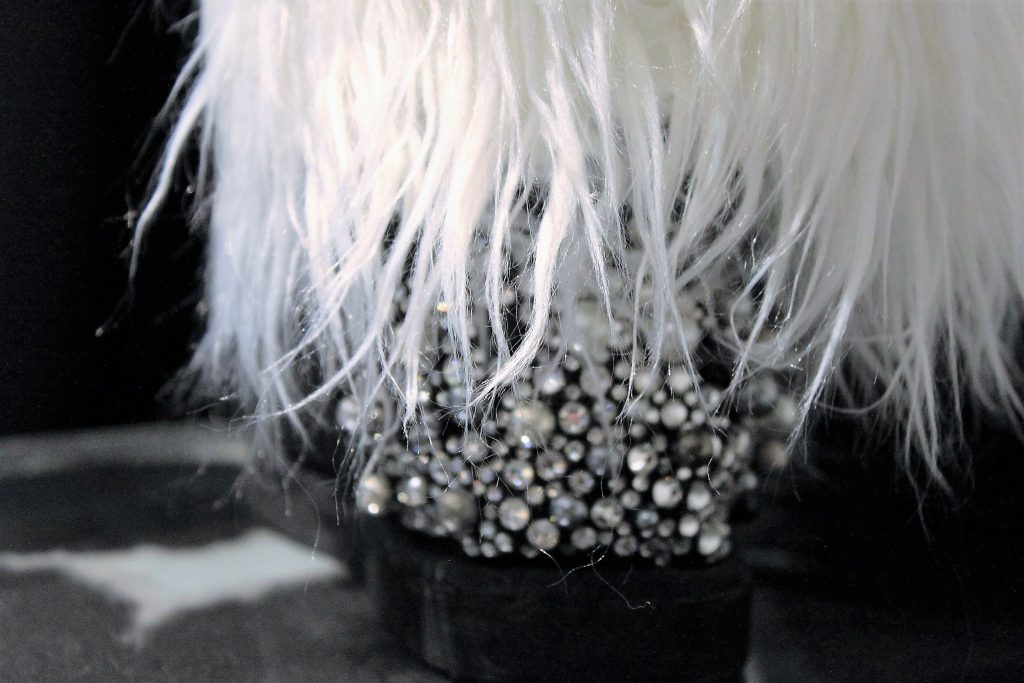 This was an incredibly fun project. We didn't plan it out, we just went with the flow
and we couldn't be happier with the result!!!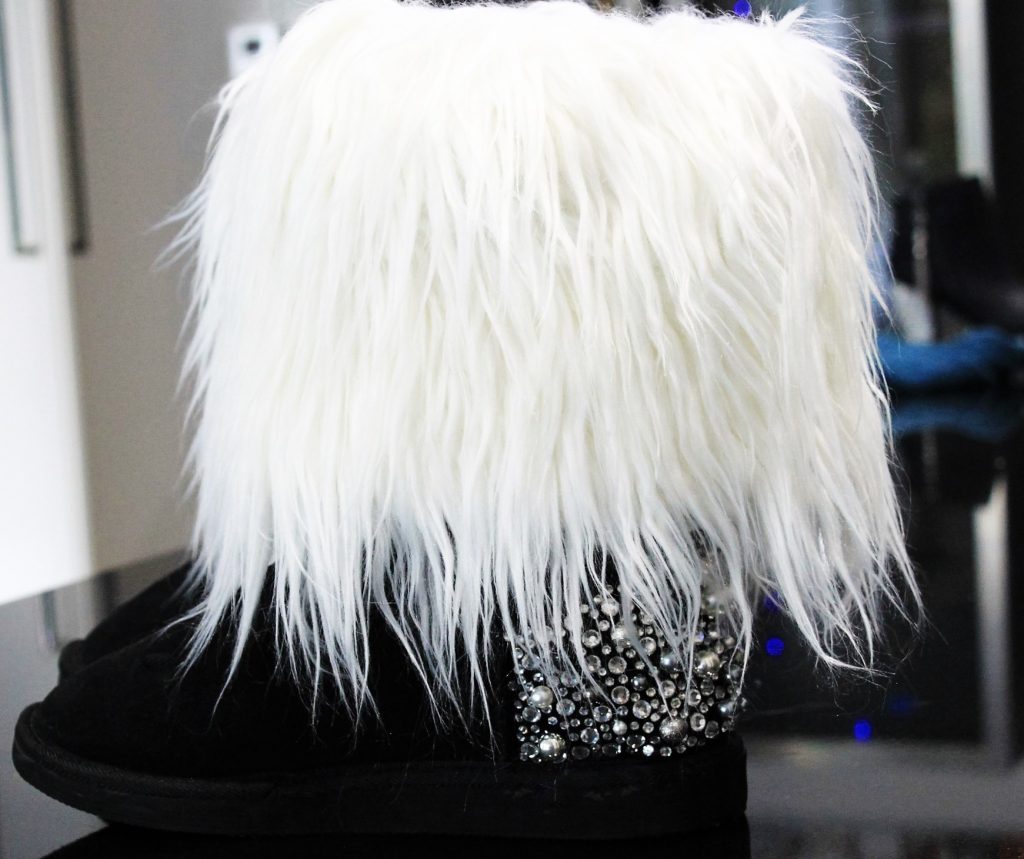 If you want to do this project and the cushions aren't available, we suggest that you use Wellington Faux Fur Rug that
retails for $19.00. If you do this, you are going to have to measure accurately the size you will need before you start cutting!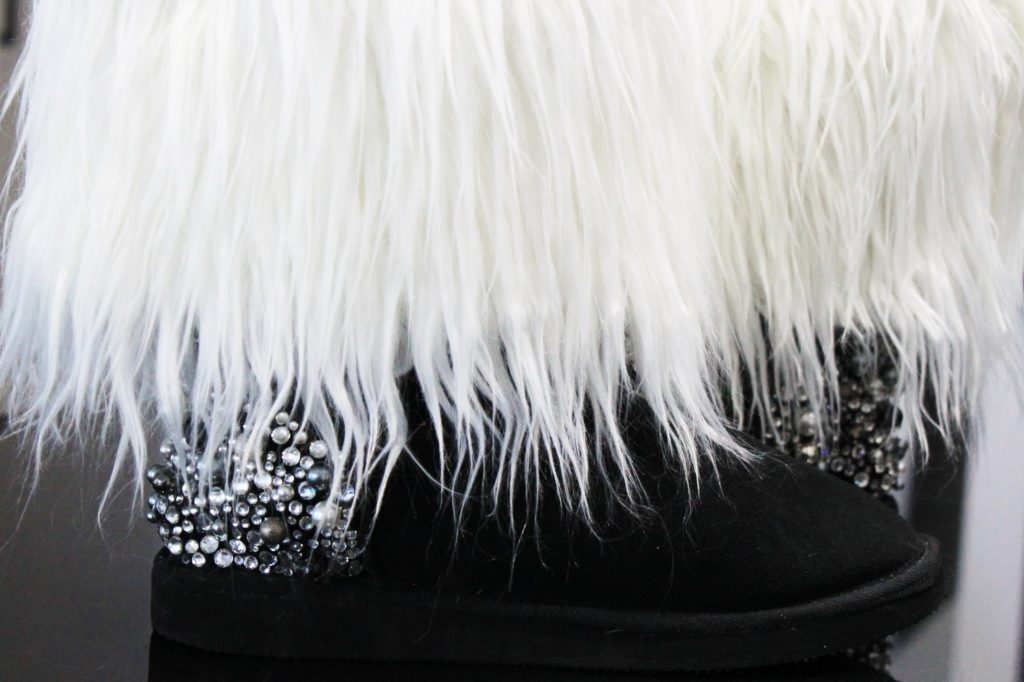 The Zsa Zsa faux fur cushions are perfect though for this project – you don't need to do any measuring! These
cushions retail for $12.00 – try and grab a few for your home as well!!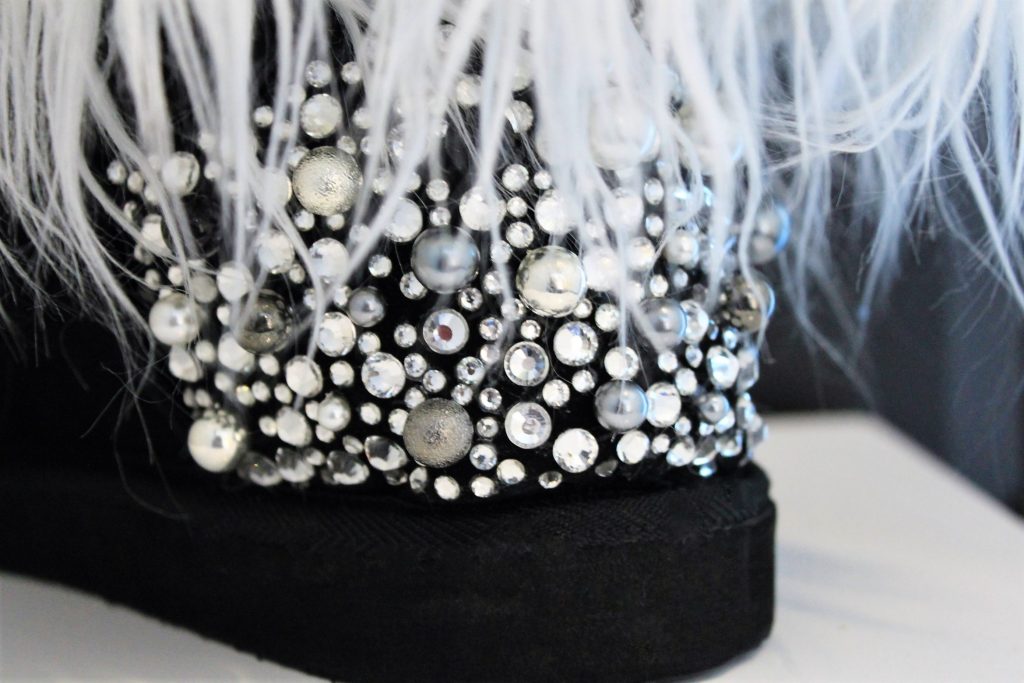 Such a beautiful mess of pearls and fur and bling!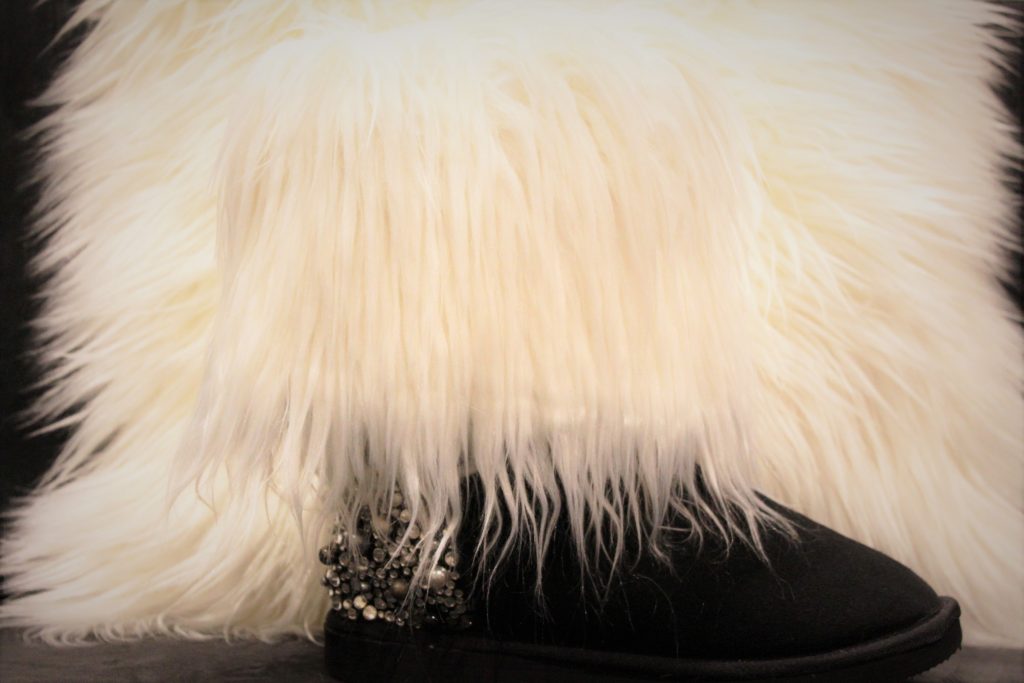 We love social media and seeing your creations so upload your photos and use the hashtags
#kmartstyling and #kmartkraze that way all the other @kmartstyling_official followers can see them too!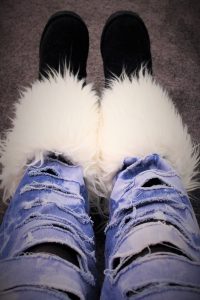 As always, have a blinging great day!!
Categories: Clothes & Footware