We are loving these beautiful black 'Open Waist Espadrilles' from Kmart ….
With the best news, they are going for only $20.00! BARGAIN!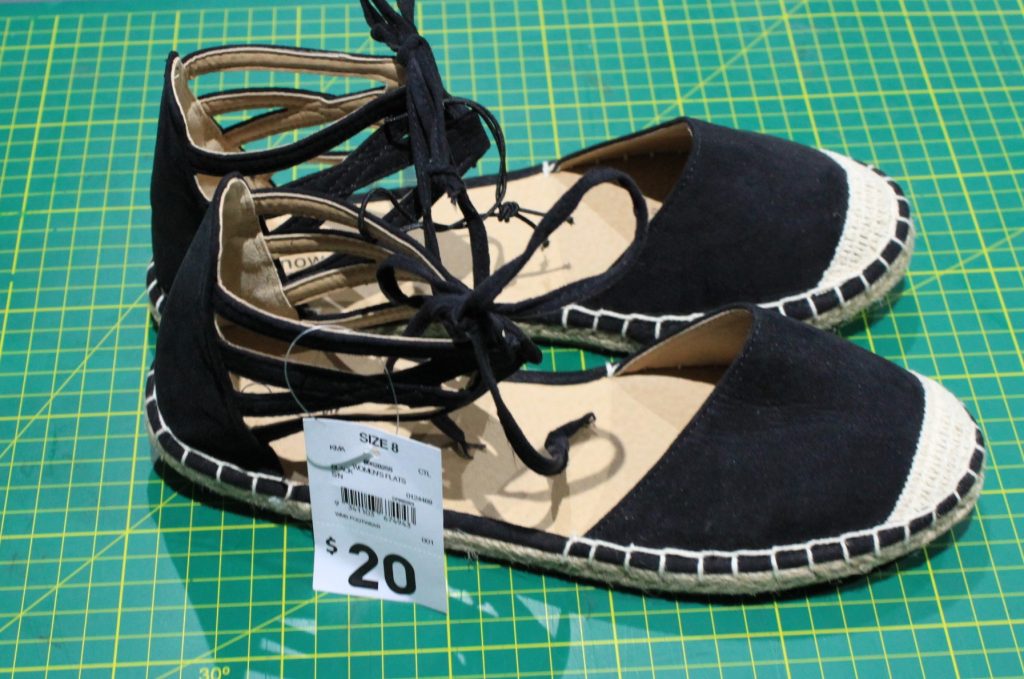 These sandals are asking – no pleading for a glam makeover! Those gorgeous straps were built to dazzle!
The stones will look awesome alongside the black 'suede look' upper of this shoe. Stones always look great when they are laid near black!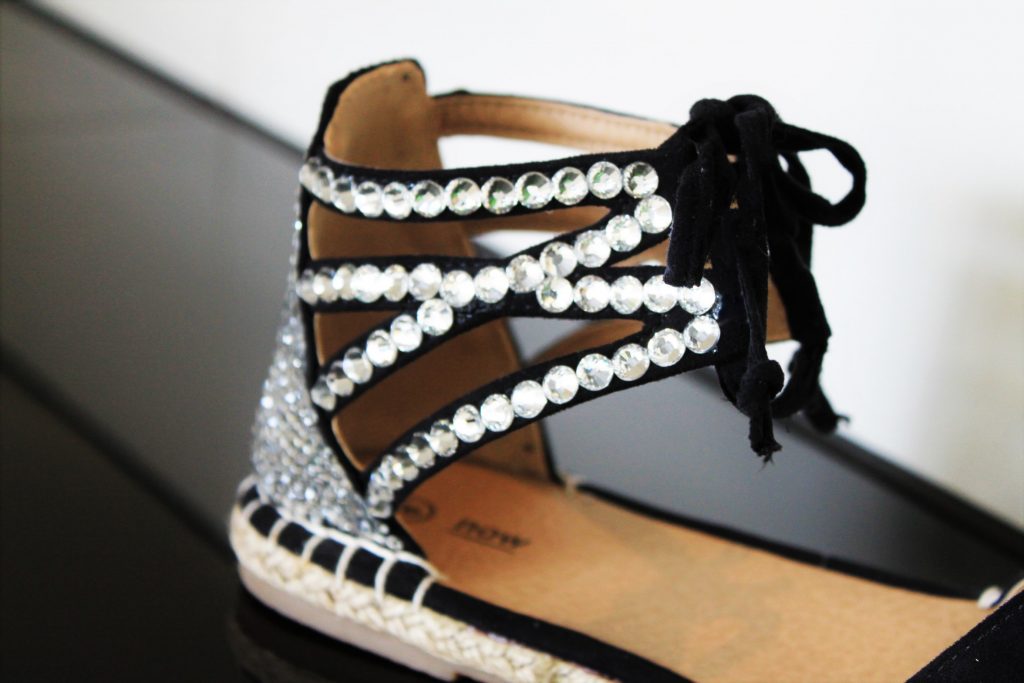 The light will shine brilliantly from these stone encrusted sandals with every step you take!
We've used our largest stone the KS3.0 on the straps which are a perfect fit.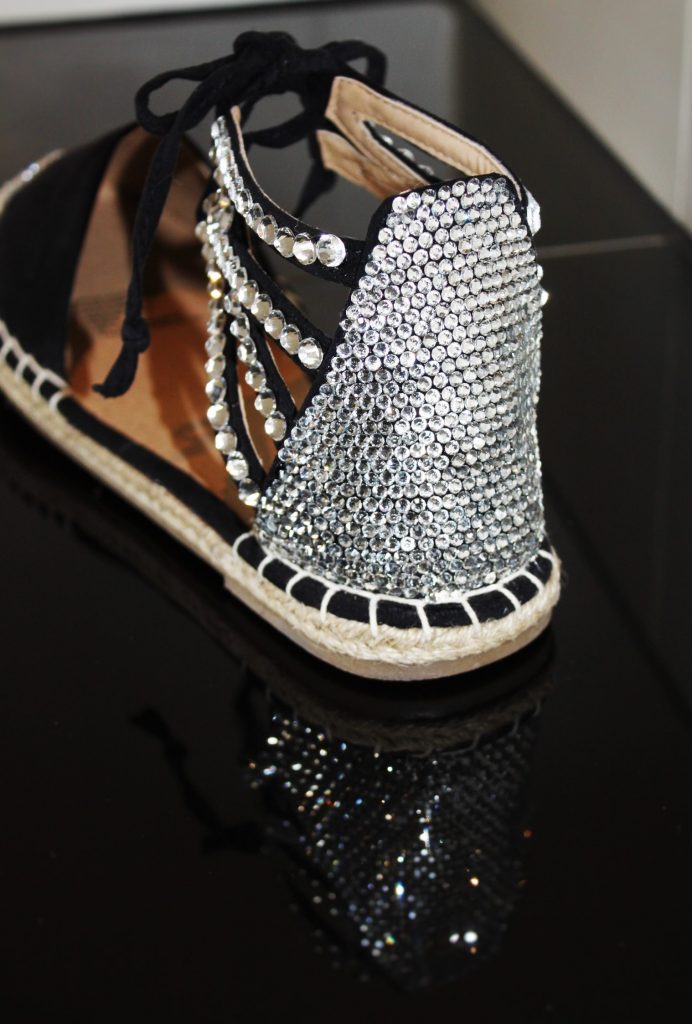 On the heels and the toes we've encrusted them with our KS1.2's. They're all laid very closely together
which results in a stunning look!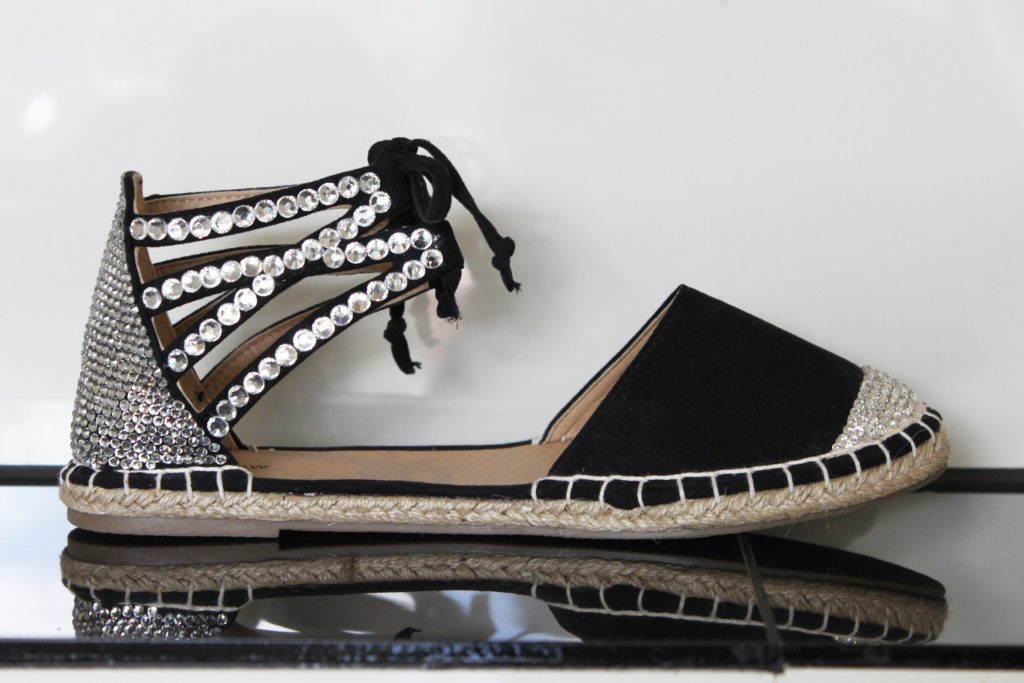 It's quite simple to lay the stones on the heel. Start at the top and work your way down in rows. Because the heel is tapered,
you can easily add one extra stone to most rows and your edge will look neat!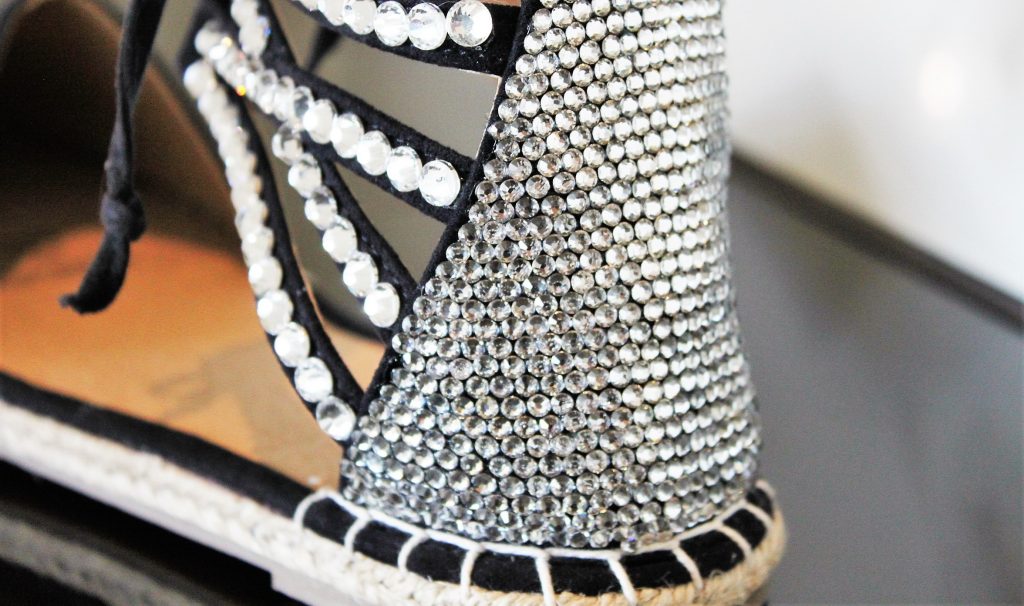 Do the same with the toe … start from the tip of the area and work your way in lines over the entire toe section.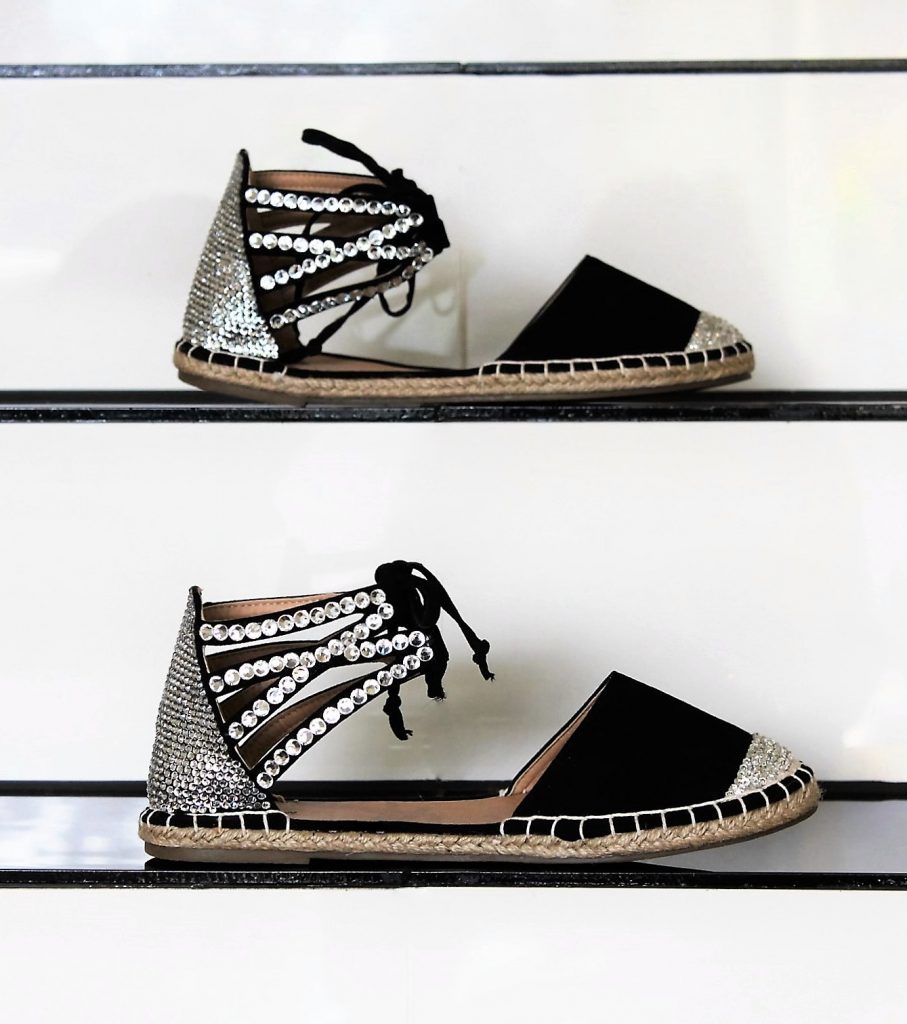 We're pretty impressed with these sandals and hope you are too!
Here's the low down on the stones we used:
On the straps – approximately 200 x KS 3.0
On the heels – approximately 1400 x KS 1.2 – (700 per shoe)
On the toes – approximately 240 x KS 1.2 – (120 per shoe)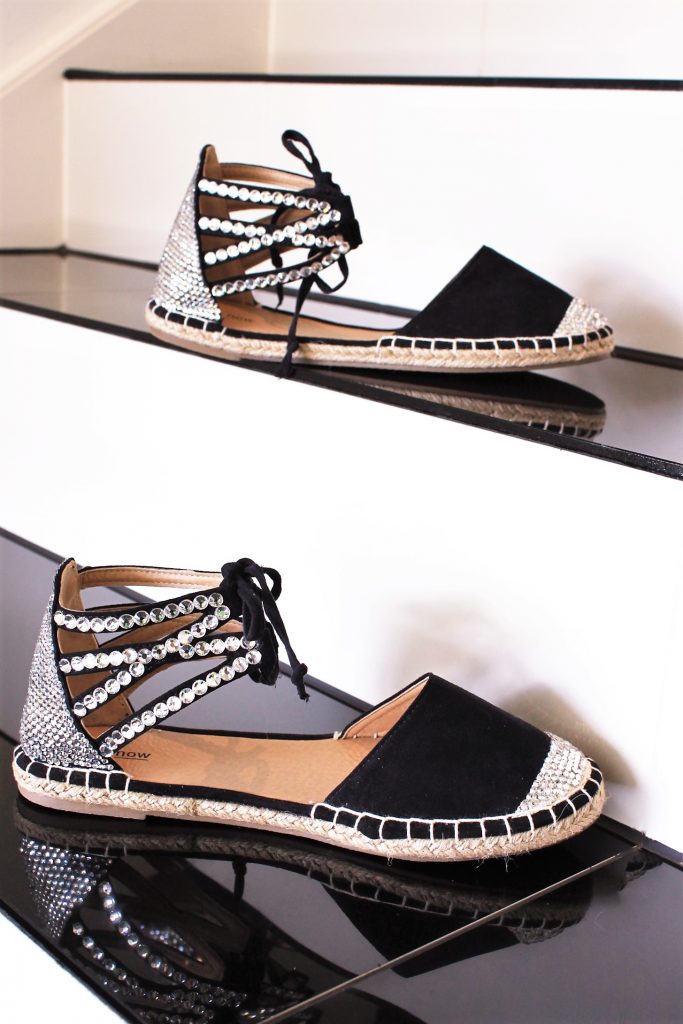 Of course everything you need to complete this project is available from our store here.
These boots blinged out flats are made for walking!

Don't forget to hit us up on social media using the hashtags
#kmartstyling or #kmartkraze so we can
see your own designs!
As always, have a blinging great day!!
Categories: Clothes & Footware