Kmart thongs – $2.00 – Seriously!
Girls it's time to grab some thongs from Kmart, and get yourself a pedicure. You're going to sizzle
this summer wearing these stunning thongs! And just to add to the excitement, it won't take you
very long to transform them!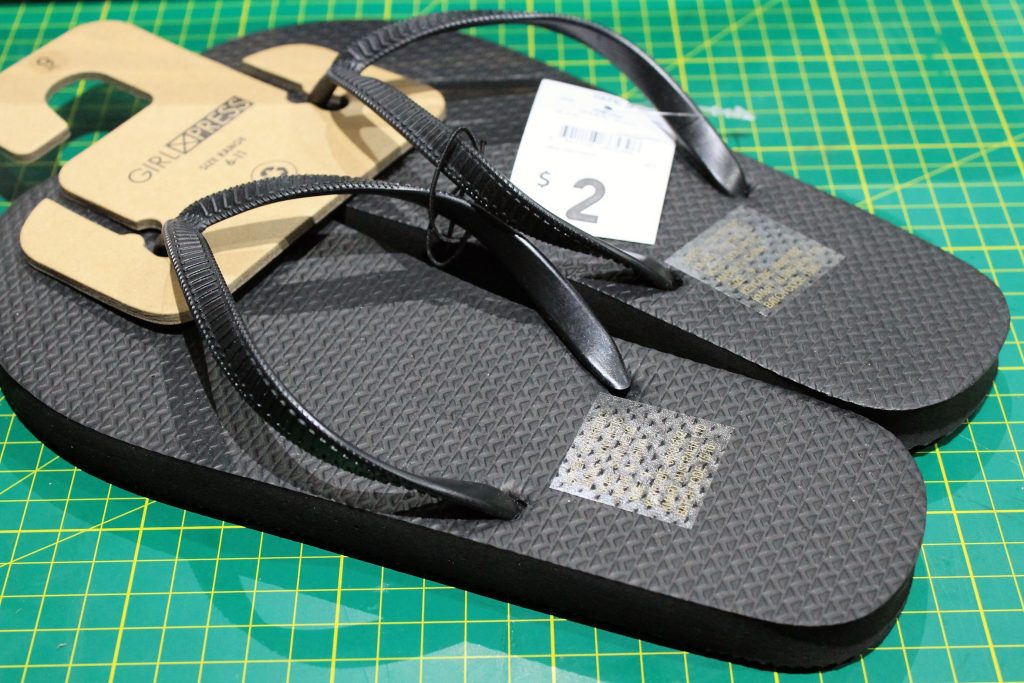 At this price we're convinced we could get a pair in every single colour!
Our stones look wonderful on all the colours!
We've glammed up two pairs of thongs using two different sized stones, so you can compare and
see how different looks can be achieved by using different sized stones.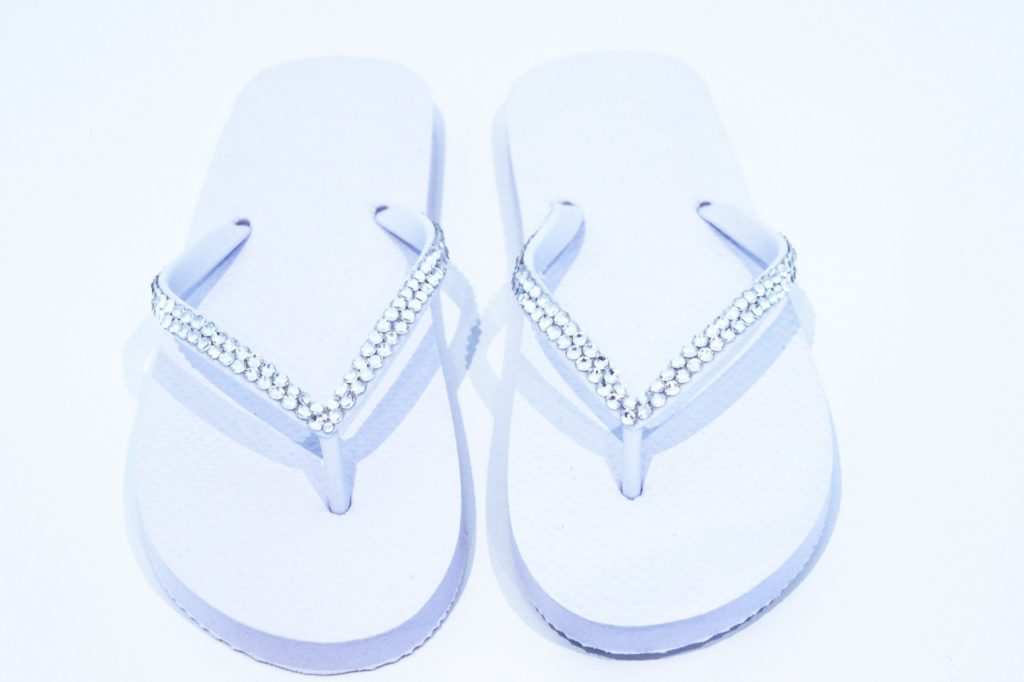 Here's a pair of the white thongs embellished with our KS 2.0 size stones. In all, we used approximately
220 stones and comfortably finished them in a short space of time.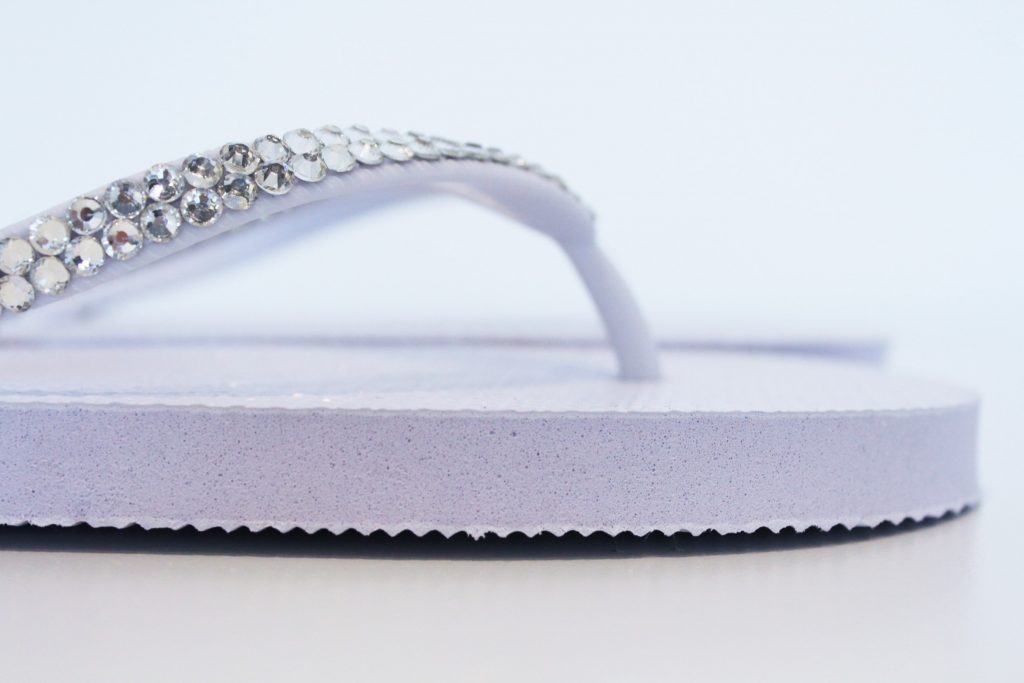 We started on the outer edge of the toe area and worked our way toward the back.
Once that row was laid, we went back to the toe area and set our second row of stones
in the offset pattern. You can lay them side by side, however for straps like these, we think they look better cuddled
in closer like we've done them.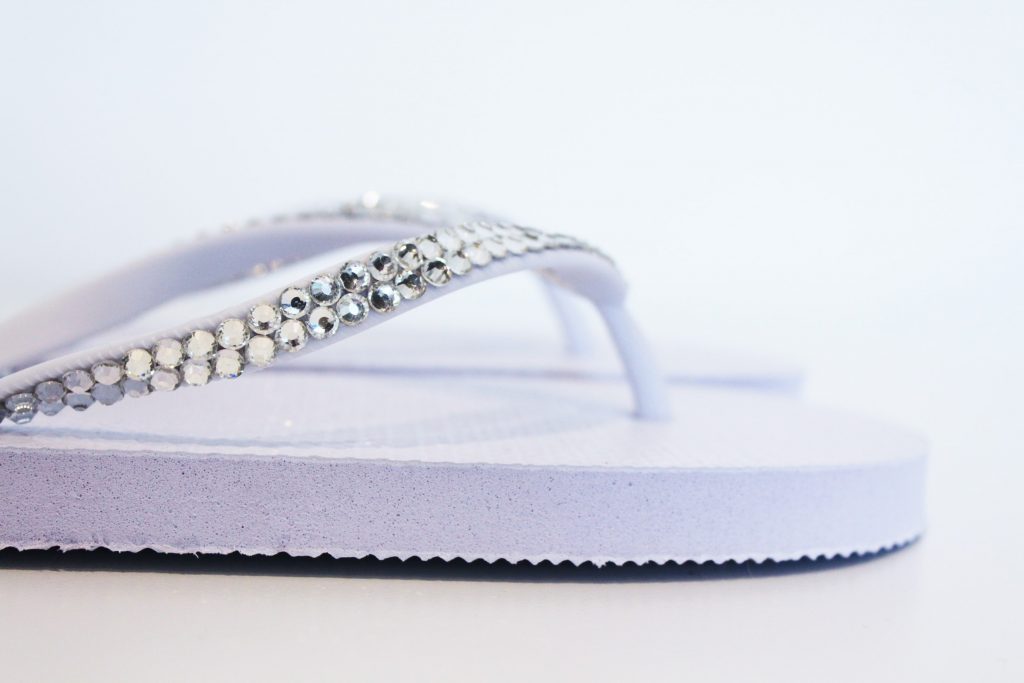 You can support the strap with a small 'pillow like' object under them – (a small hand towel rolled up works wonderfully well)
– or you can just gently hold the strap as you work your way toward the back section. This isn't a tricky project!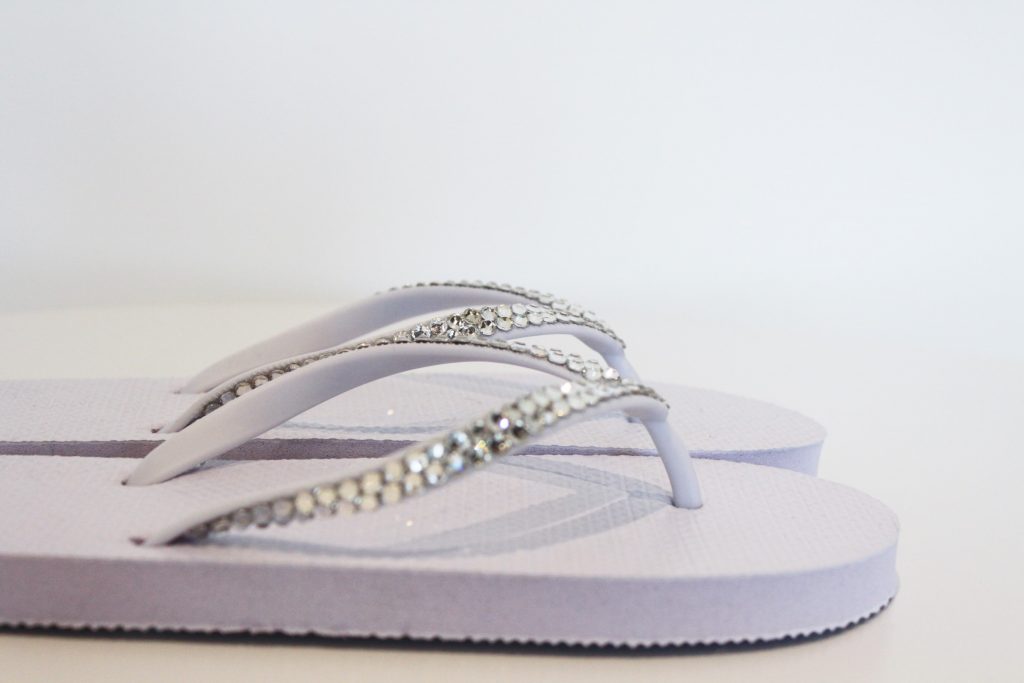 Before you know it, you've got yourself a pair of very stunning thongs! You may have trouble stopping at just one pair!
We do suggest you definitely include a pair of white thongs in your collection – they are gorgeous and could be worn
with so many summer outfits adding a bit of subtle glam!!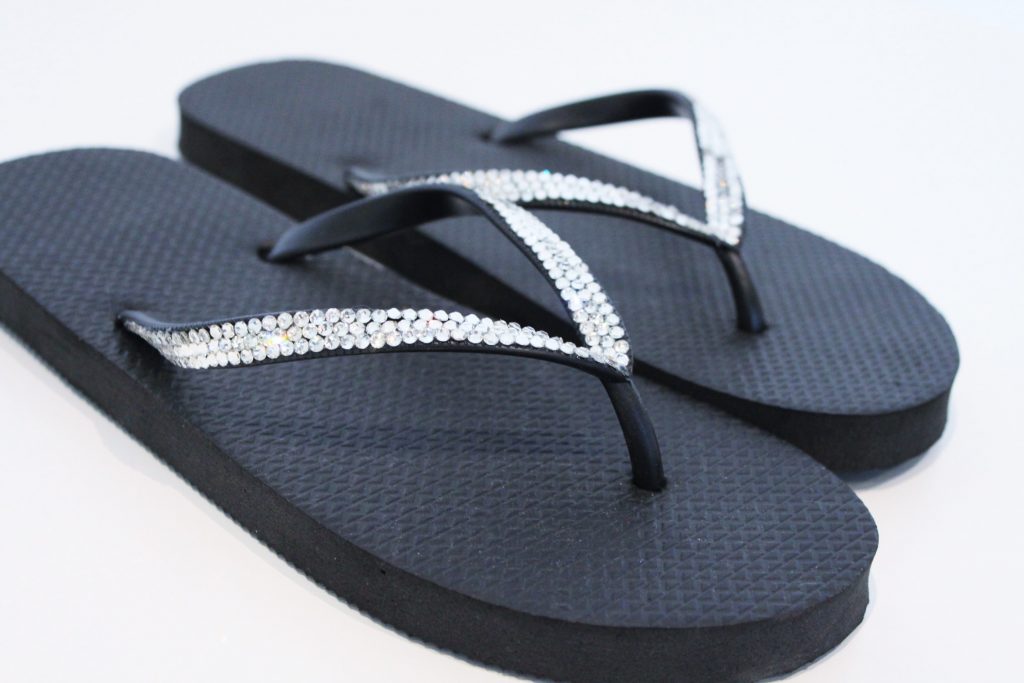 Here's our black pair transformed into a thing of beauty! As you can see, we have used a smaller stone, our KS 1.2
which enabled us to lay down three rows of stones, allowing for even greater bling factor! All up these took approximately
480 stones – and still they didn't take too long to decorate.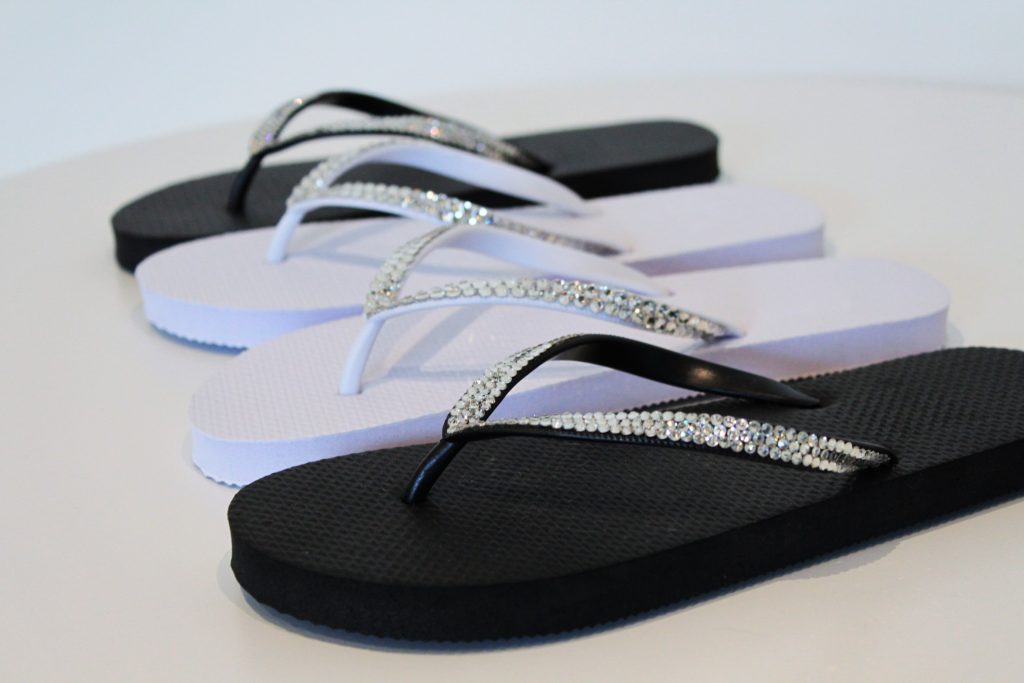 We love how these turned out and we hope you do too!
Everything you need to make these stunners is available from our shop here and don't forget to post pics of your new
sparkly thongs on social media, using the hashtags
#kmartstyling and #kmartkraze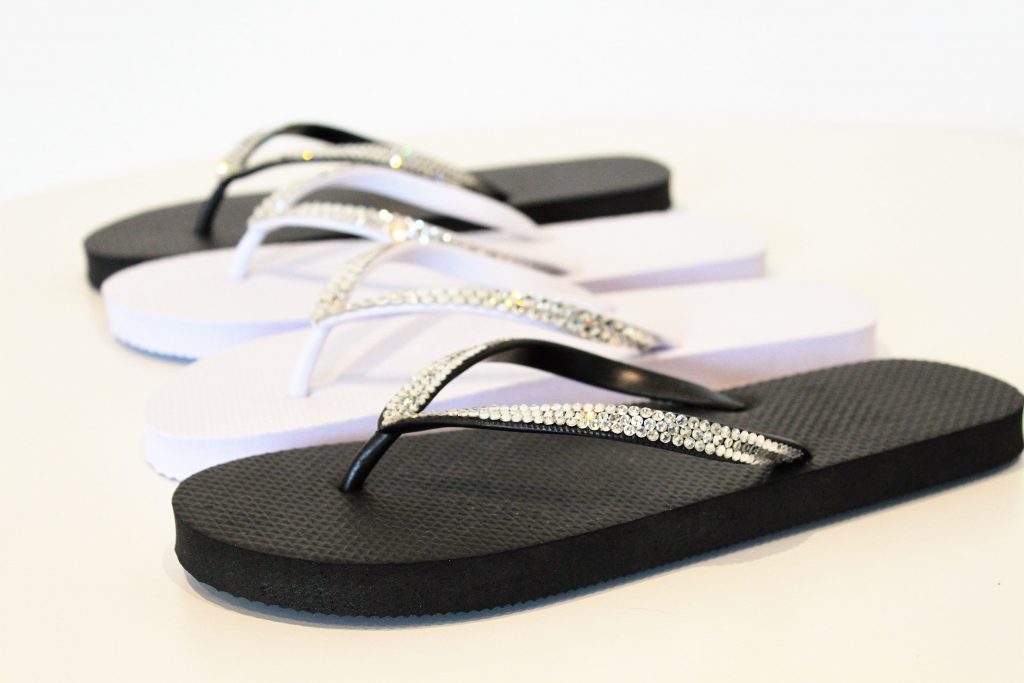 They're so pretty!!
And remember, have a blinging great day!!
Categories: Clothes & Footware