We can't even believe what we've created here! These boots will catch the eye of everyone who sees
them! People will stop you to ask where you got them from!
They are that fantastic!
And this project is very simple to do!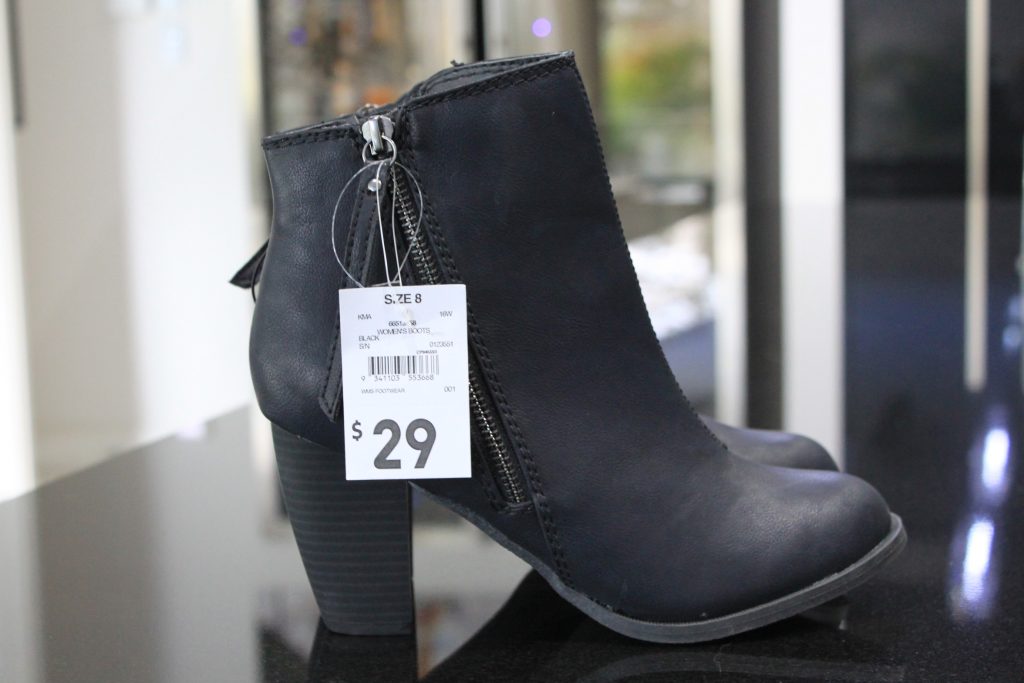 You are going to need a pair of black ankle boots, preferably with a square chunky heel. Styles are always
changing, so if you can't get this exact pair, don't stress, Kmart always has a great range of boots during the
cooler months.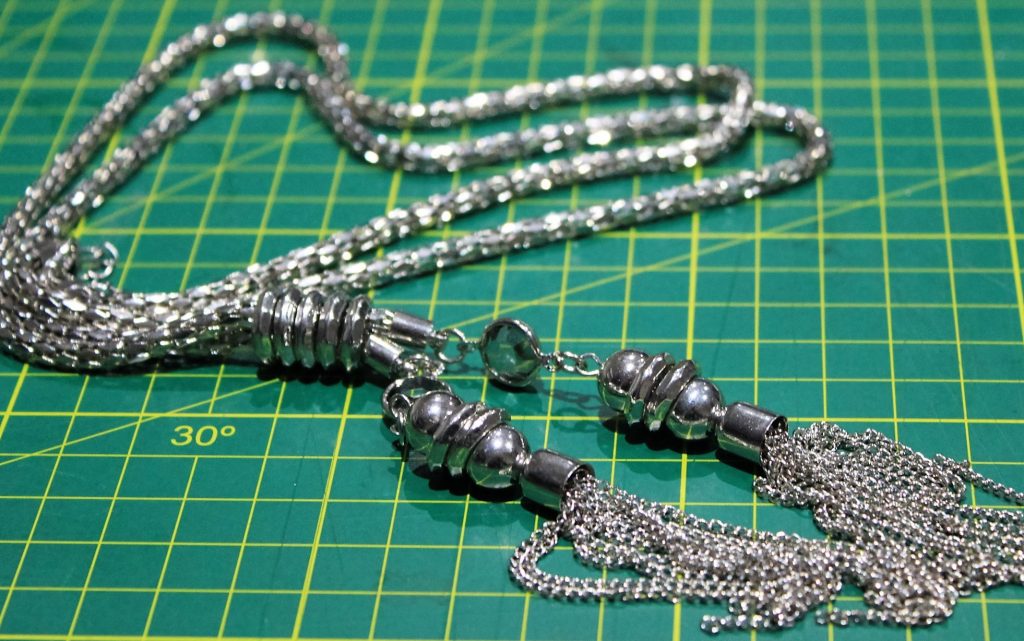 You're also going to need a piece of jewellery to fancy up the outer side zip (which is on these boots as decoration only
– the inside has a functional zip!)
Kmart has a fabulous range of costume jewellery, none of it very expensive. We've chosen this piece because it's perfect
with its two tassels – exactly what we need!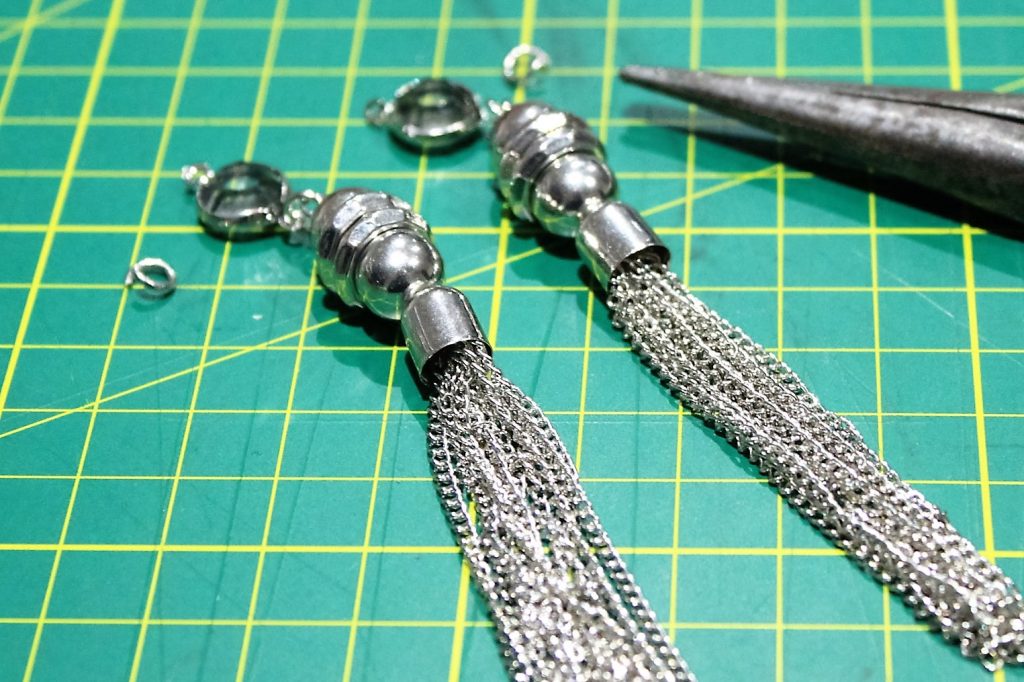 You're going to deconstruct your piece of jewellery – in this case, we gently removed the two tassels using pliers making
sure we kept the 'o' connecting ring so we can use it reattach to our boots after we've snazzied up the heel!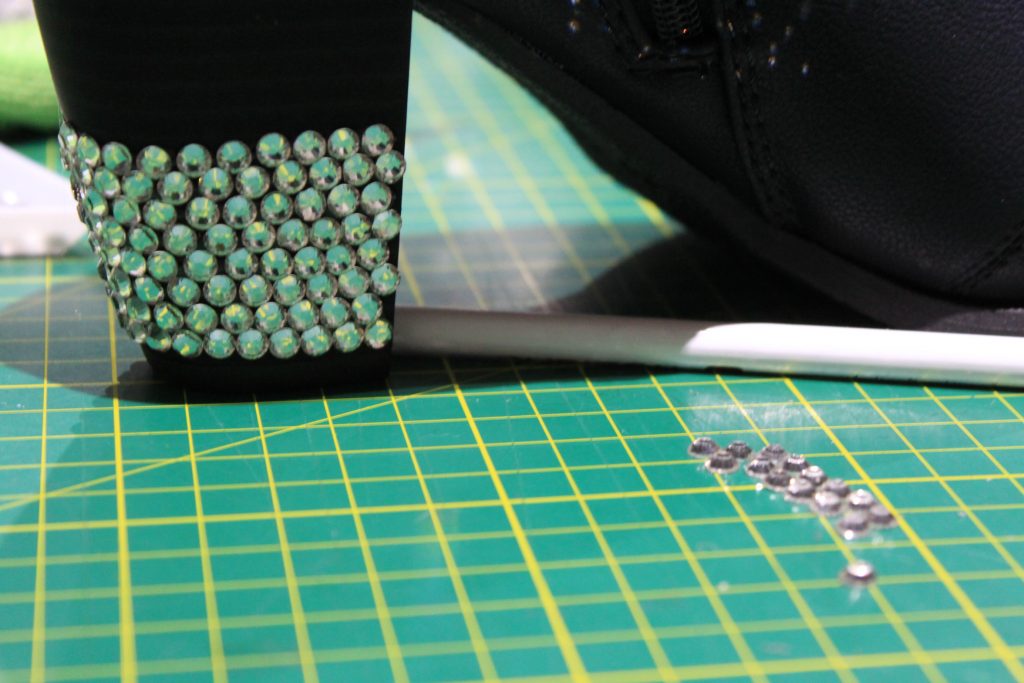 Because the heel is tapered, we needed to work carefully with our KS 2.0 sized stones and then we used smaller sizes
to fill in the few gaps and to even the side edge of the heel. You can see in the picture above, the uneven edge which
results from laying the stones offset to each other. It's not a problem though, we have some teeny tiny stones in our
store that fill these gaps perfectly (or you may have some left over from other projects.)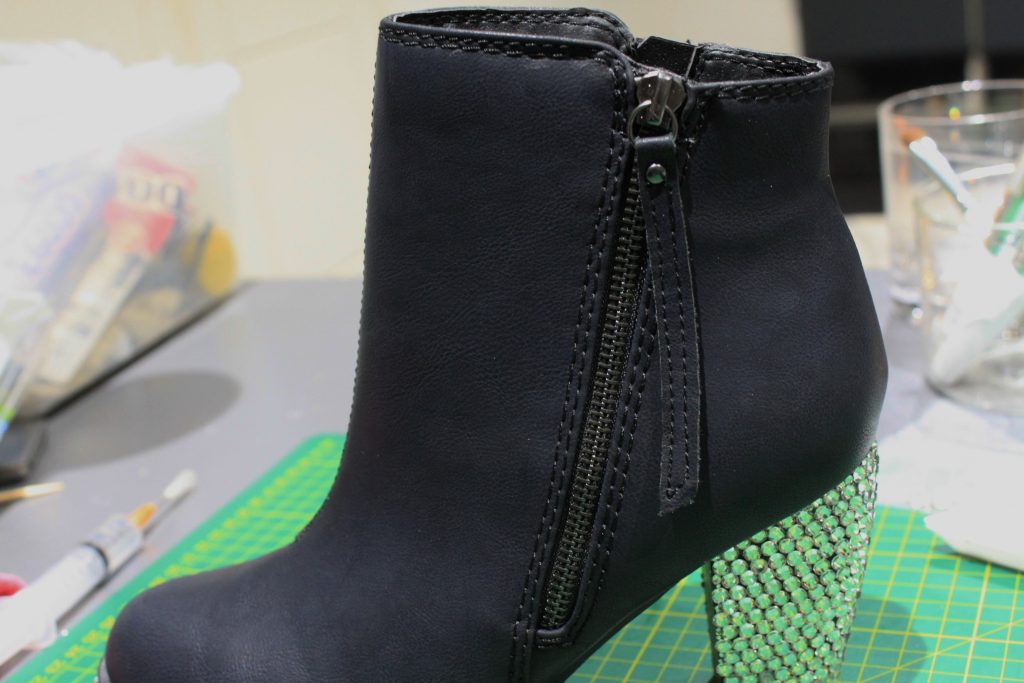 When you've completed both heels, it's time to attach your tassels onto the outer side zipper.
Using a pair of scissors, carefully cut the existing leather strap off. Now you need a bit of patience and a good set of eyes
and you reattach the new tassels using the opened 'o' ring. Once you've got it threaded on, close the 'o' ring securely.
Do your other boot and you now have a pair of stunning luxe looking ankle boots!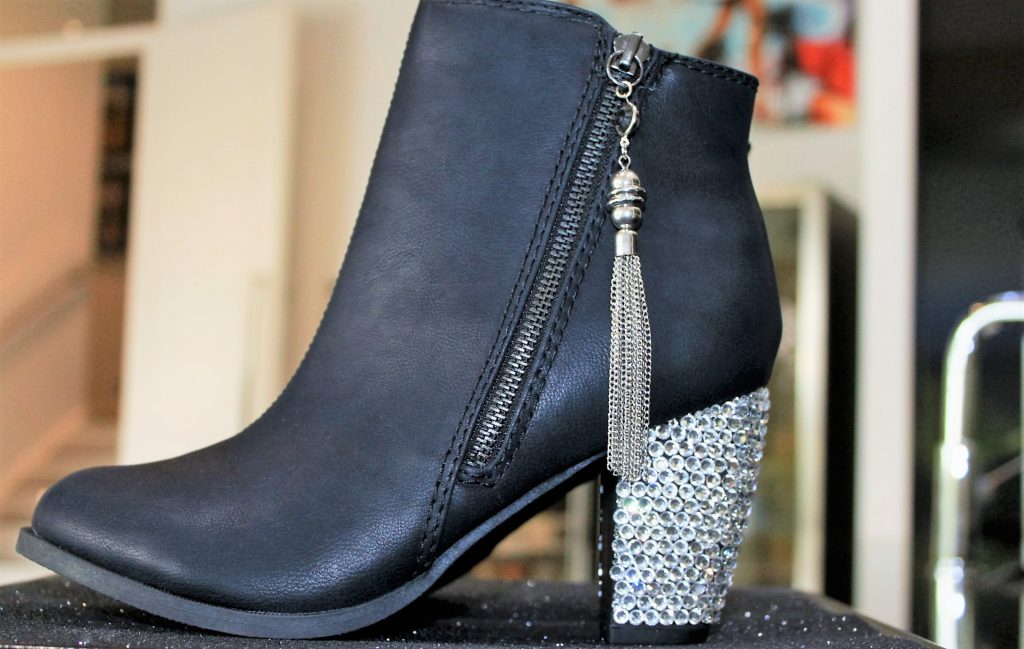 They are a thing of beauty! What a huge transformation! Boots with blingy heels can retail for $1,000's of dollars and
ours look like they should too, but we know better! The final cost, including the cost of the boot, is around $50.00!!
Incredible, right?!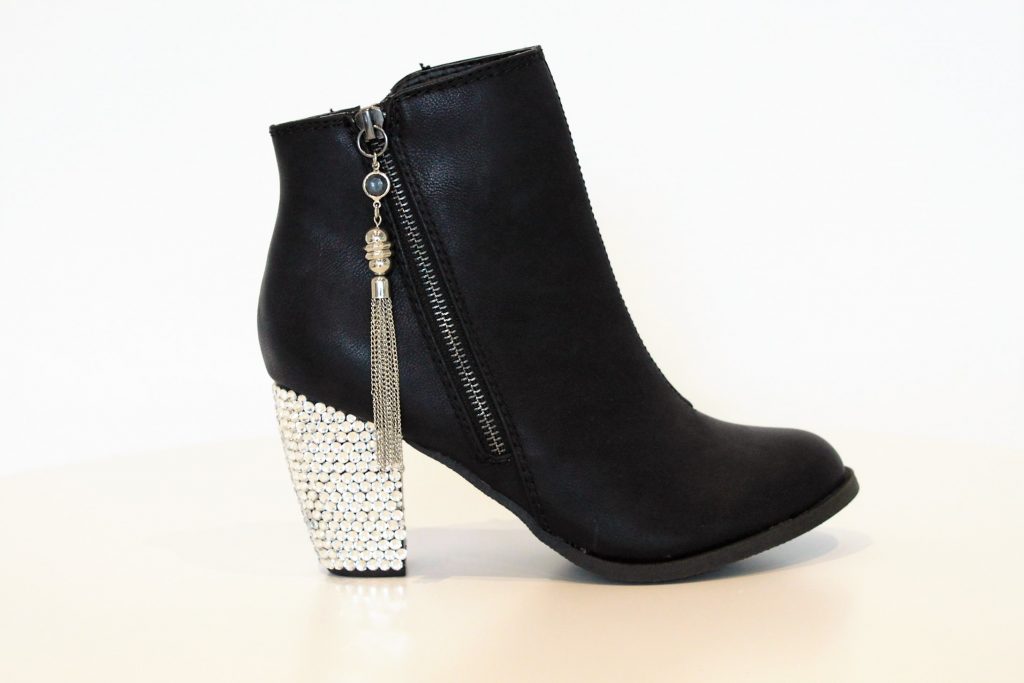 The final head count of stones came in at around 700 x KS 2.0's with a few assorted smaller sizes for gaps. This is quite
an easy project and can easily be completed in an afternoon.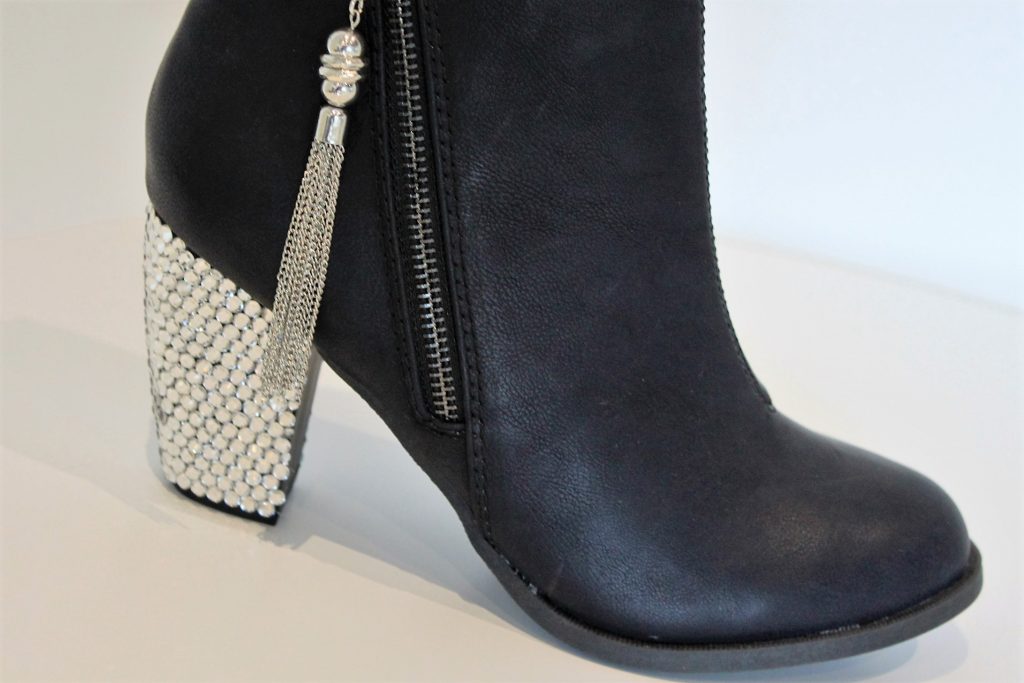 We can think of lots and lots of outfits to team these with – the possibilities are endless! Once thing we do know for sure
– you are going to stand out in the crowd wearing these!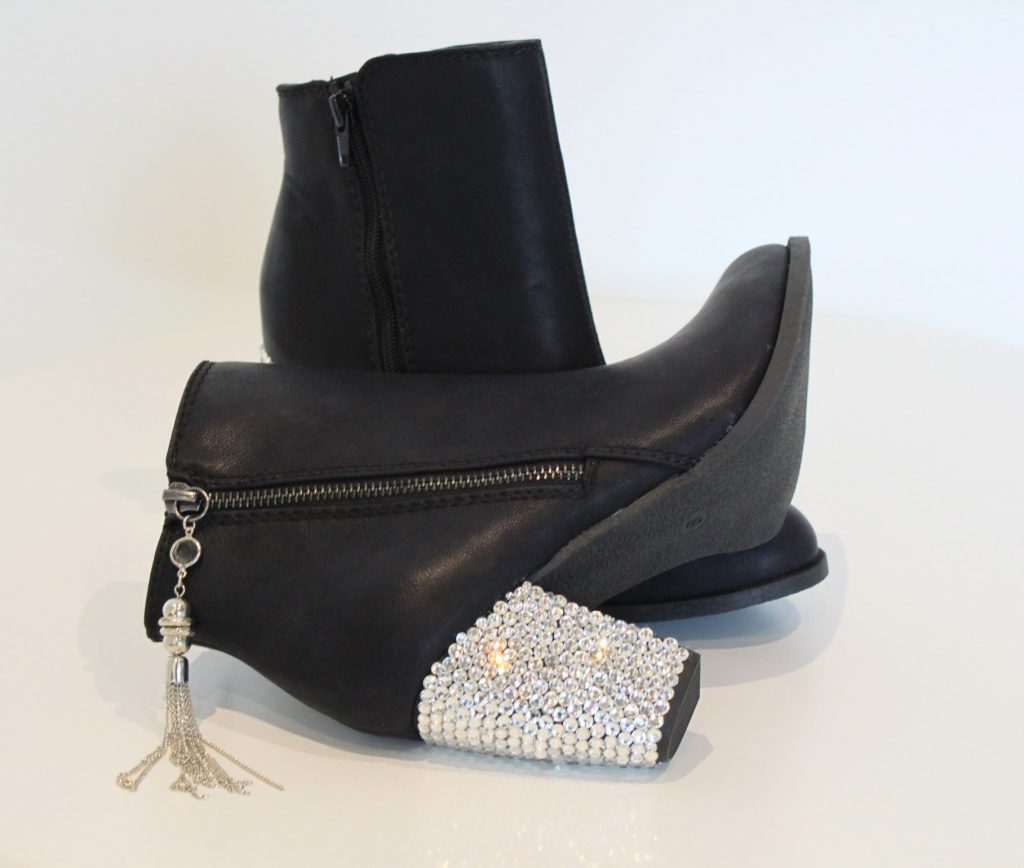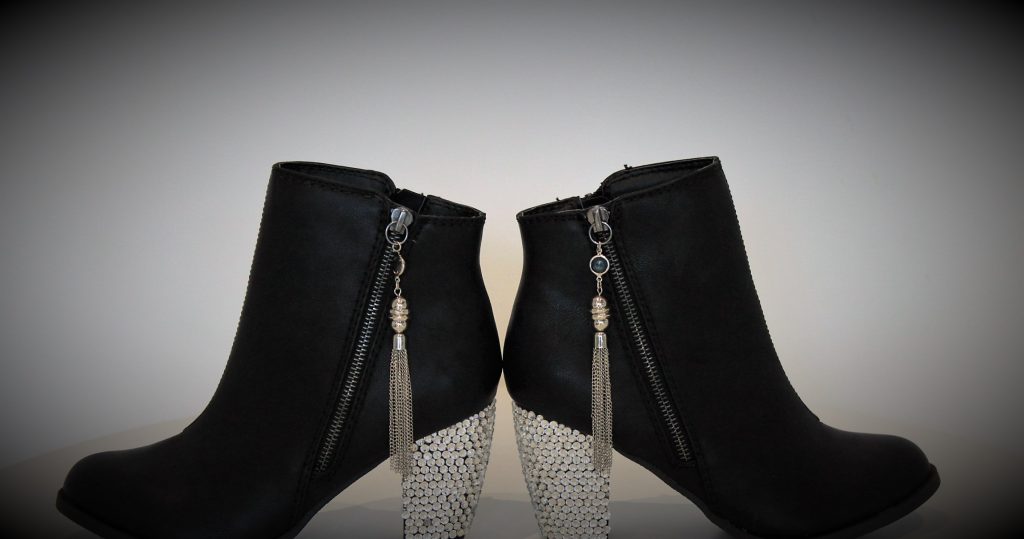 Don't forget we love social media and seeing your creations. Upload your photos and use the hashtags #kmartstyling and
#kmartkraze that way all the other @kmartstyling_official followers can see them too!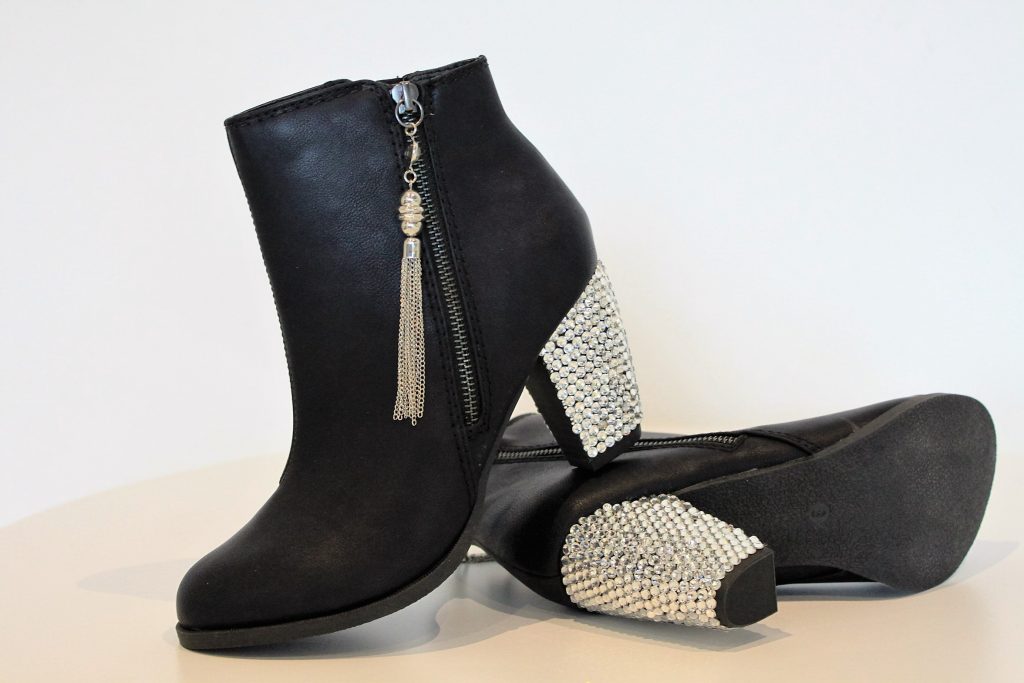 We have a full tutorial on how to apply stones here and our shop has everything you need
to add some glitz to your Kmart purchases!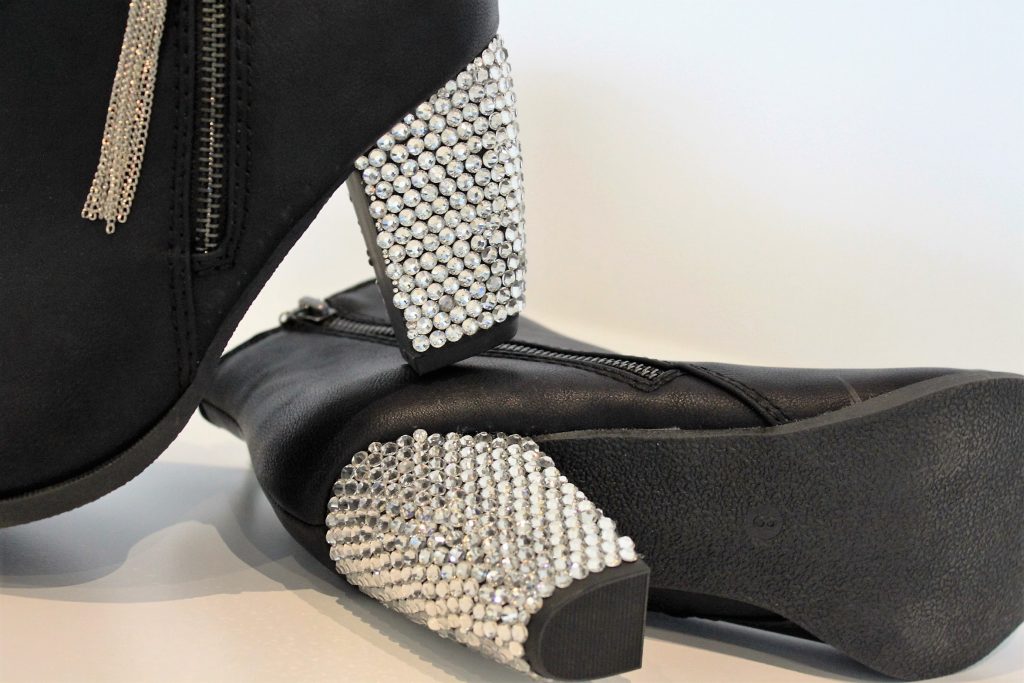 As always, have a blinging great day!!
Categories: Clothes & Footware