We got our hands on one of these industrial style concrete lamps. They retail for a bargain
$10.00 and are styled instore with the Mirabella Vintage Style Filament 25W Globe – which
also retails for $10.00. These two items complement each other perfectly!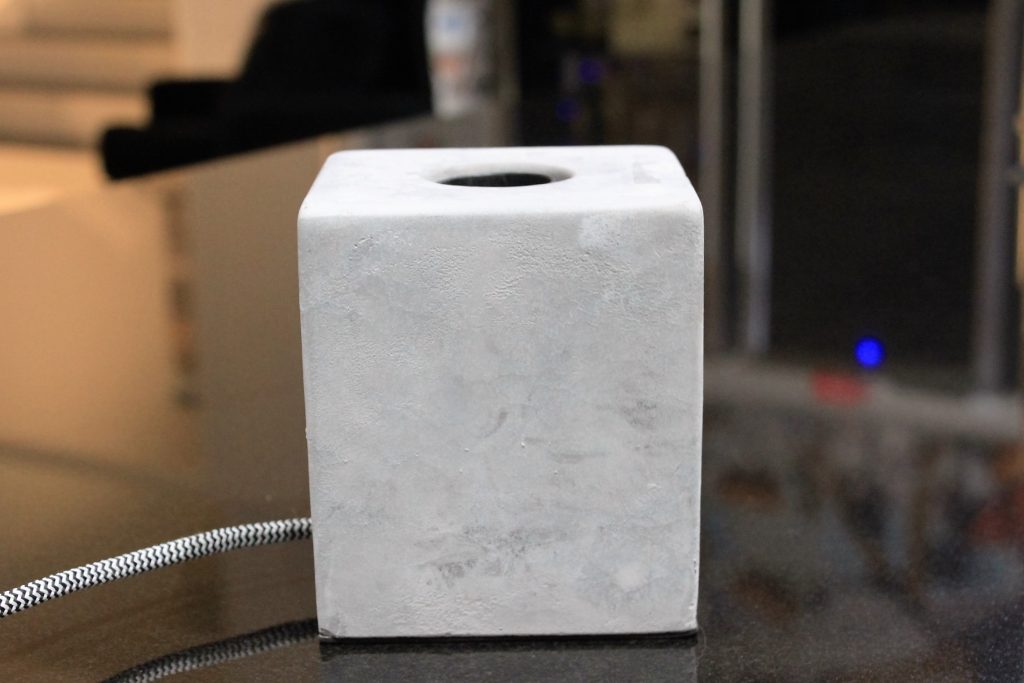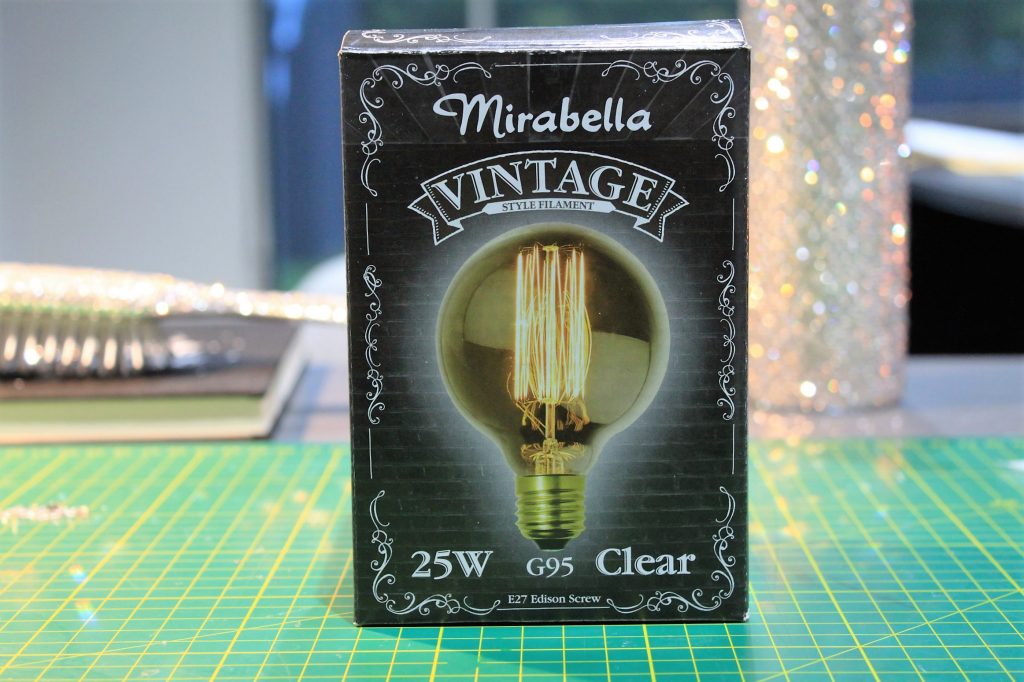 This lamp base with its cube shape lends itself well to some heavy duty blingage!
Concrete is nice if you style your home with an industrial look, but we wanted to give this piece a totally
different feel – so we touched it with our glam stick!!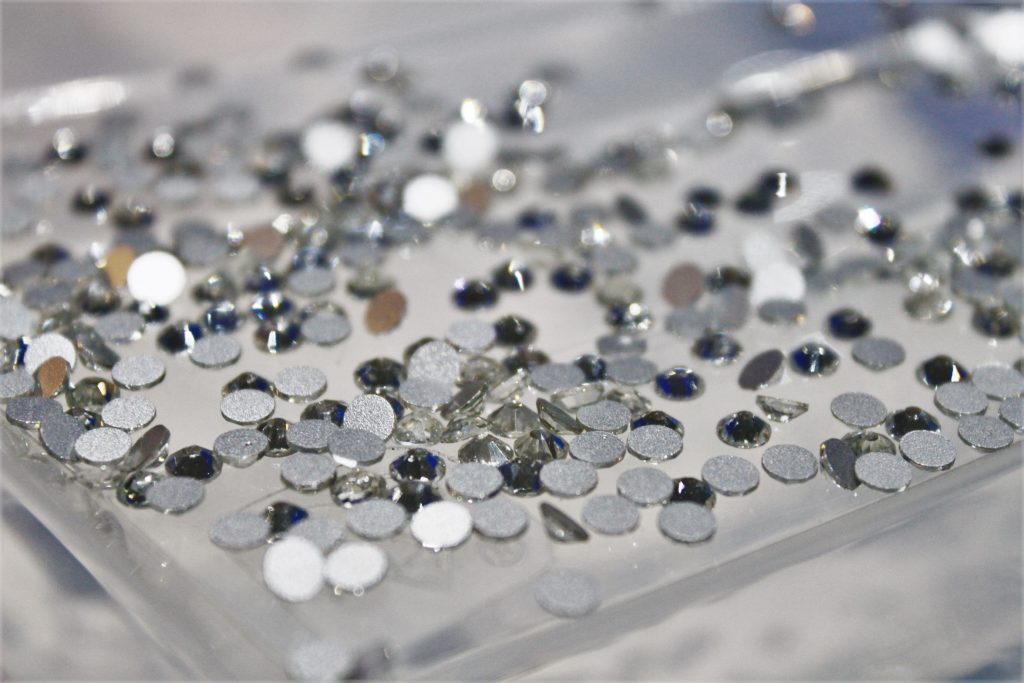 You are going to need a lot of patience with this one because it boasts a whopping 6,000 stones!
Of course you could use a larger sized stone and then you wouldn't need as many stones, but we find it fun to challenge
ourselves every now and then!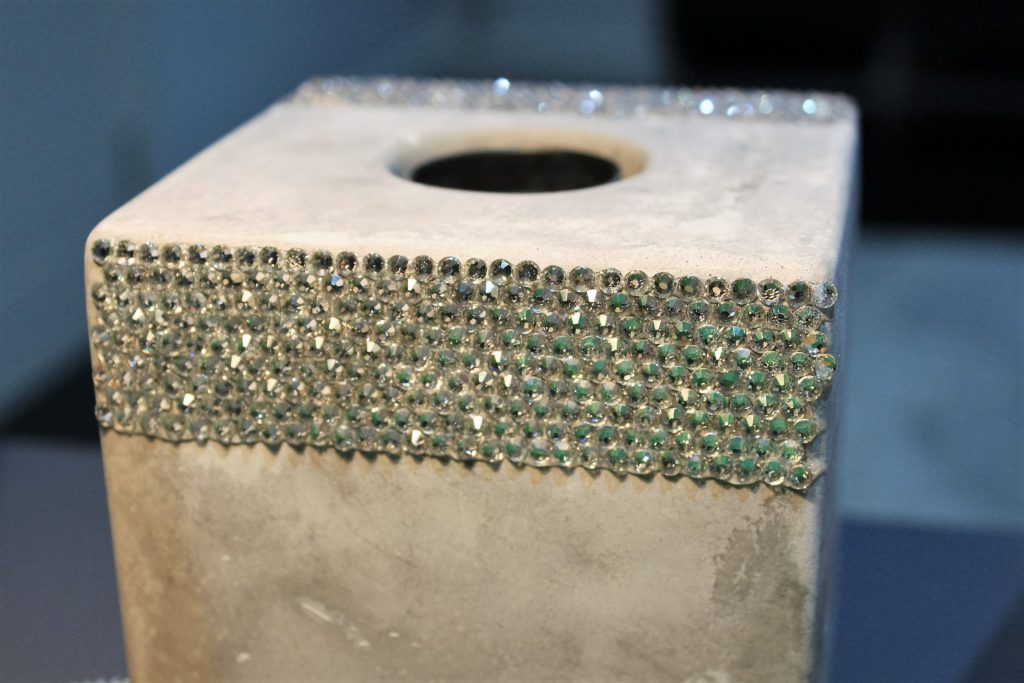 The laying of the stones on this project is relatively simple – there are just endless stones waiting to be applied! You can start
on the top, or on the sides, or do a bit of both like we did! It doesn't really matter where you start, as long as you start on a corner.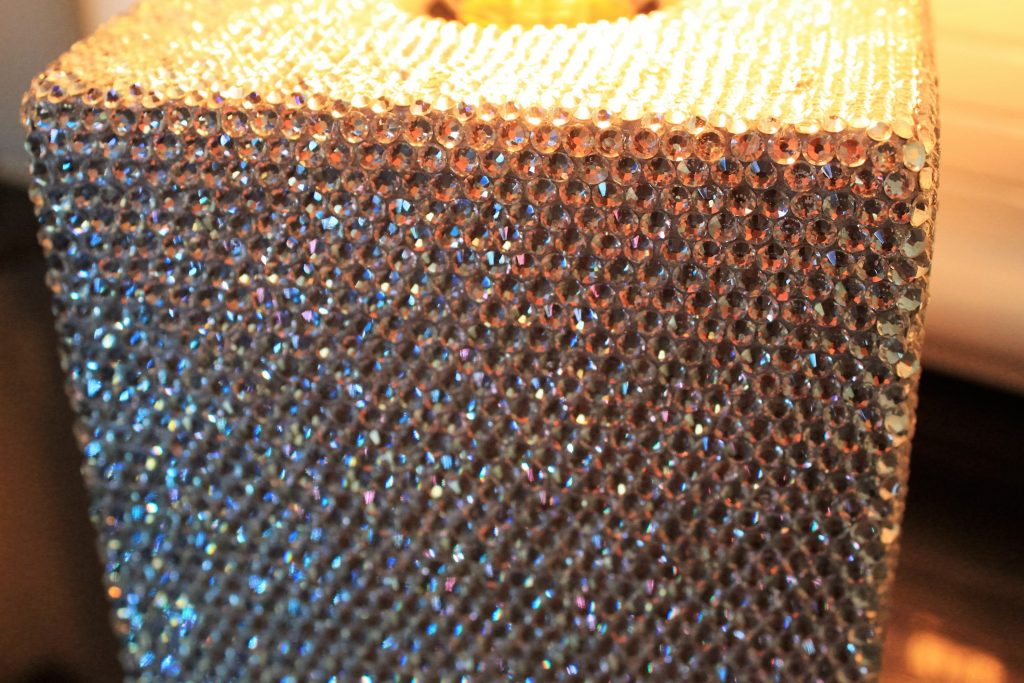 Keep working until you've finished all four sides and the top. Make sure you don't drop any stones inside the bulb cavity.
If you do, turn the lamp upside down and shake it out!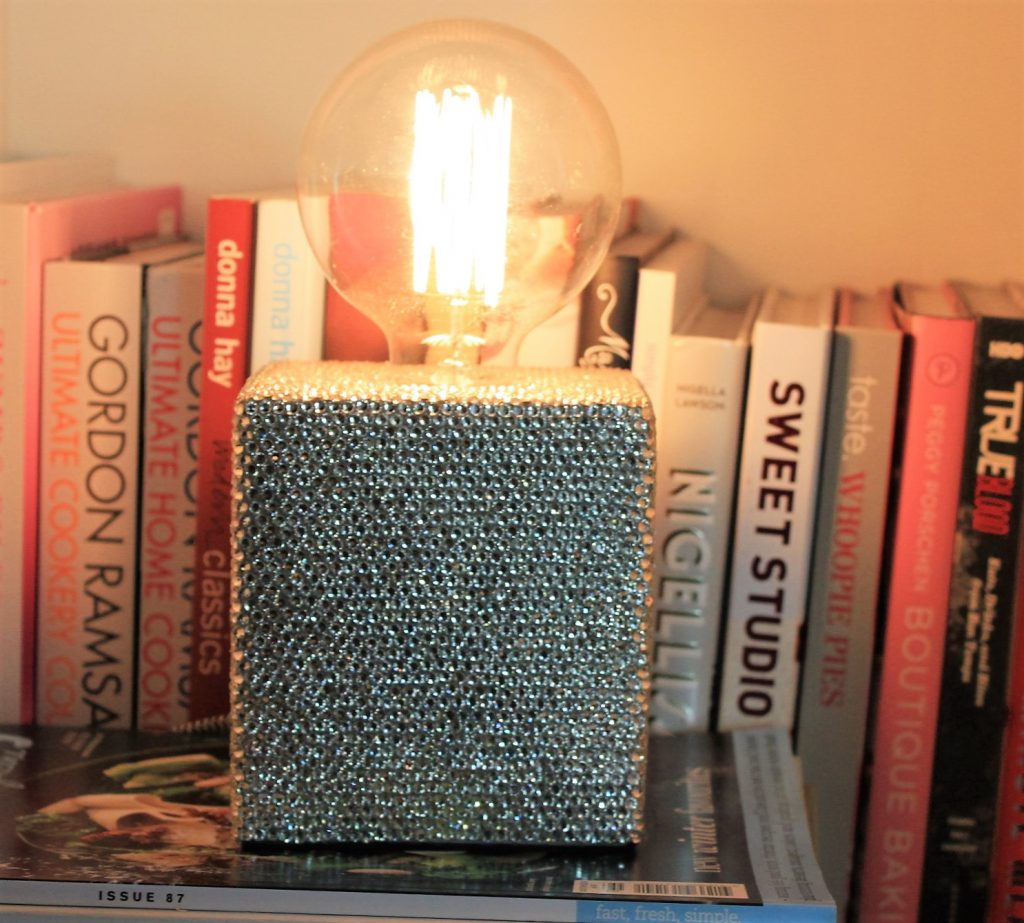 Covering this rather boring concrete lamp with bling transforms it into something spectacular! The light projects onto the stones
making this an oooooohhhh ahhhhhh piece! This is guaranteed eye candy!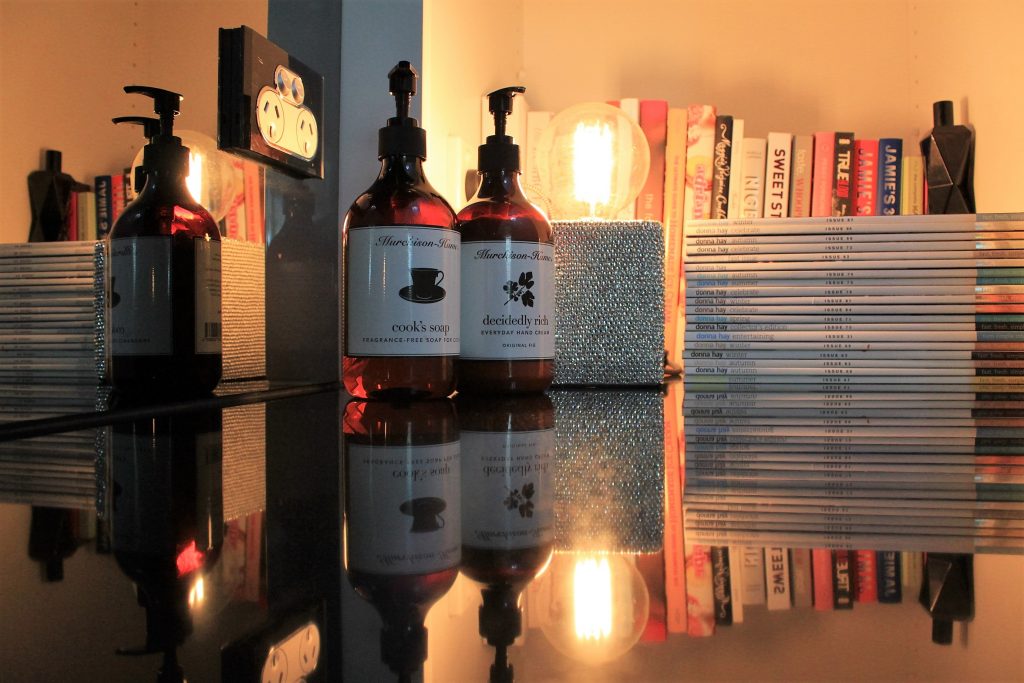 As we said earlier, this isn't a difficult project, but it does take quite some time.
We used approximately (counting is very difficult sometimes!)
4,400 x KS 1.6 stones on the sides and
1,600 x KS 1.0 stones on the top.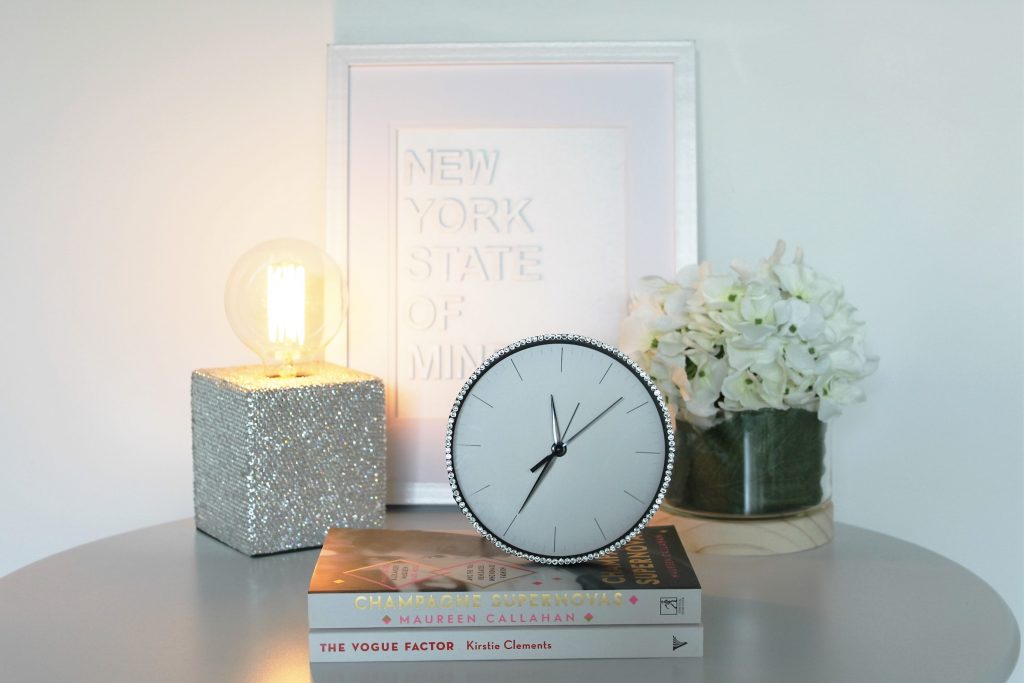 Of course everything you need to complete this project is available from our store here.
We love to see your creations on social media, so make sure to use the hashtags
#kmartstyling and #kmartkraze
You should find an excuse to take some time out for yourself and make this one !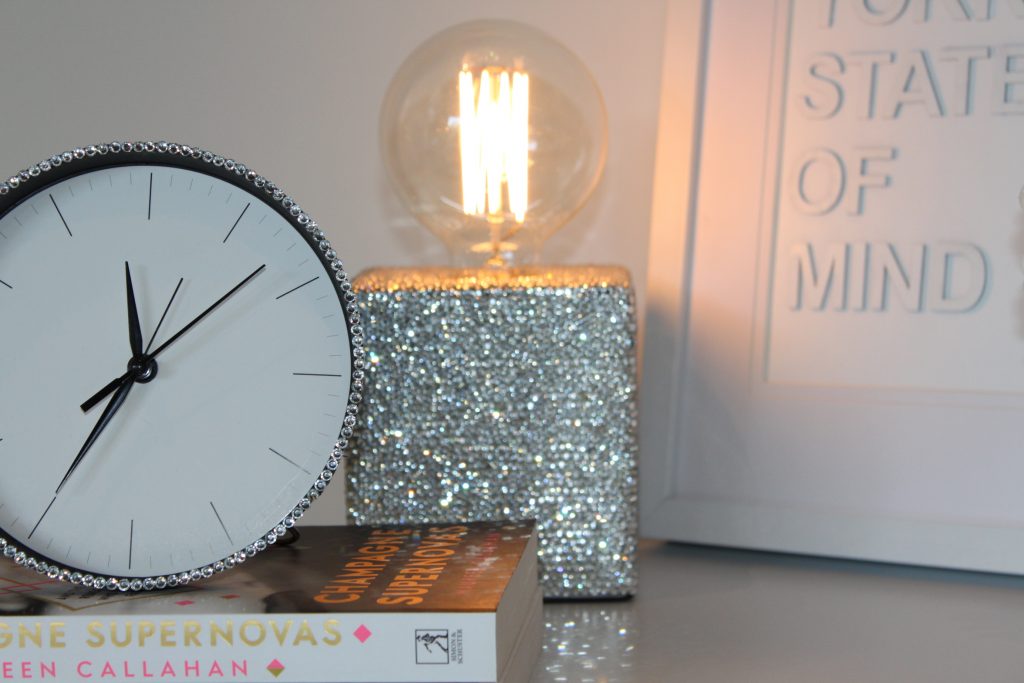 If you're interested in seeing how we made that gorgeous White on White frame in the background, click here.
As always, have a blinging great day!!
Categories: Homewares