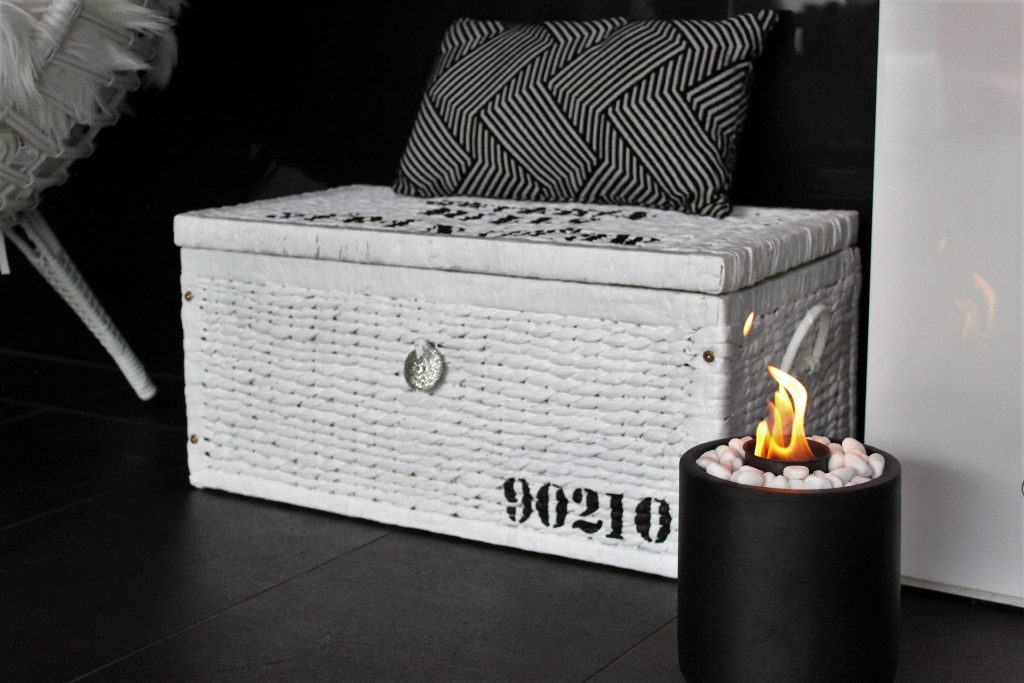 We've taken the Basketware Trunk ($39) and given it a complete make over so it's now a gorgeous modern looking piece that will be a stand out feature in any room!
We started by laying the pieces of the trunk on a table and using a paint brush, applied two coats of paint – waiting a few hours between each coat.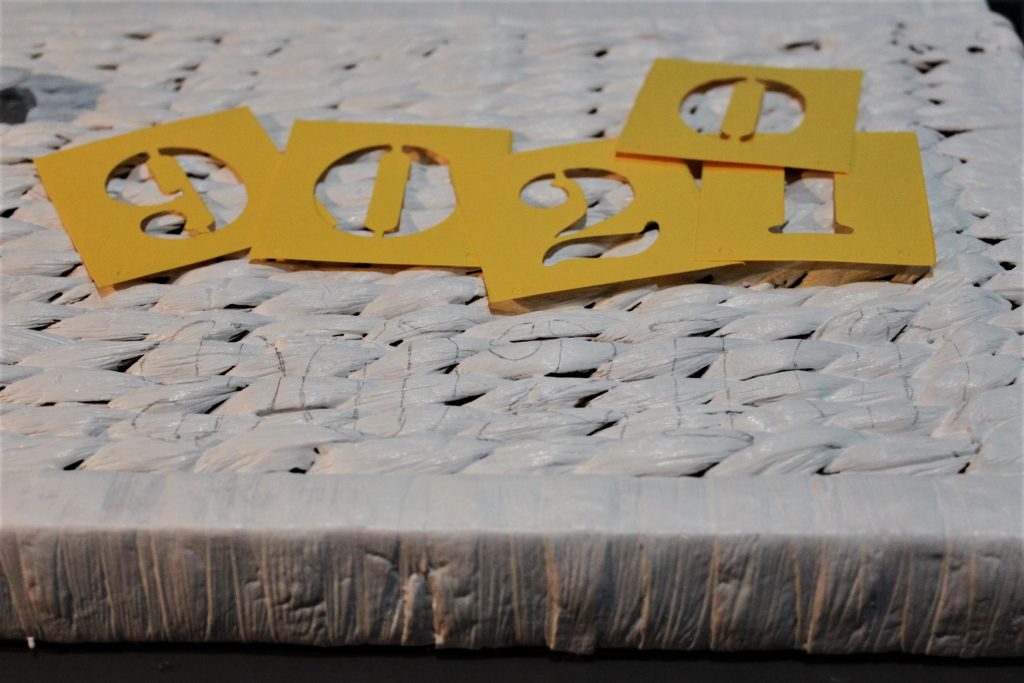 After the last coat of paint, we let it dry for a full 24 hours before beginning the stencilling. We used some stencil letters that we purchased from a craft store, but you could of course, also cut your own. Lay your stencil down and use a pencil to trace the letters onto your basket.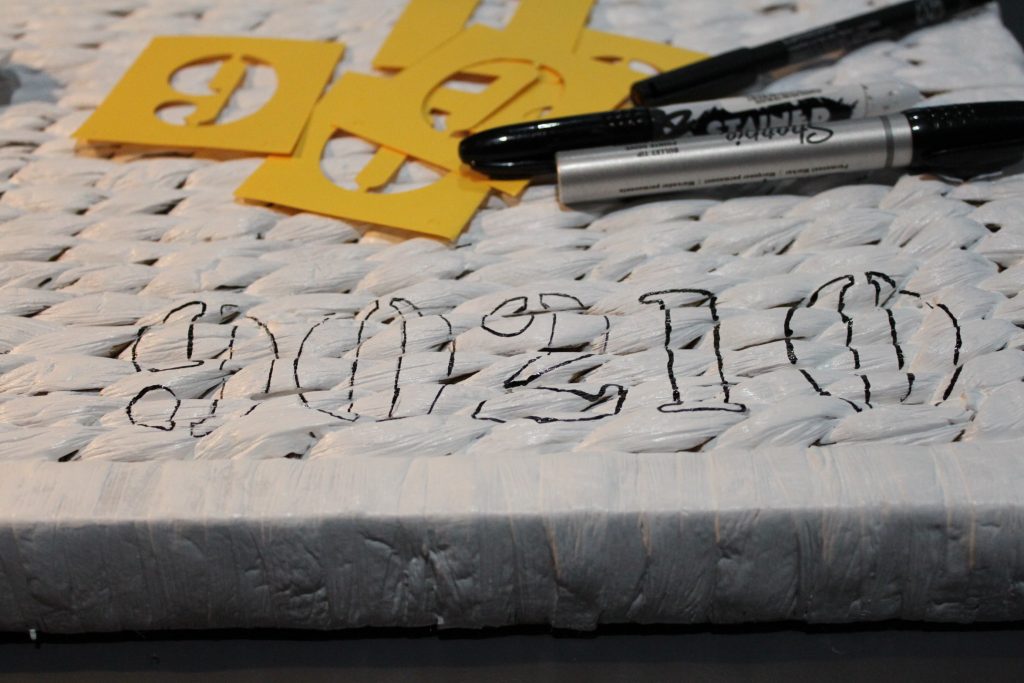 Next using the pencil lines as your guide, go over your traced design with a 'Sharpie' or similar marker.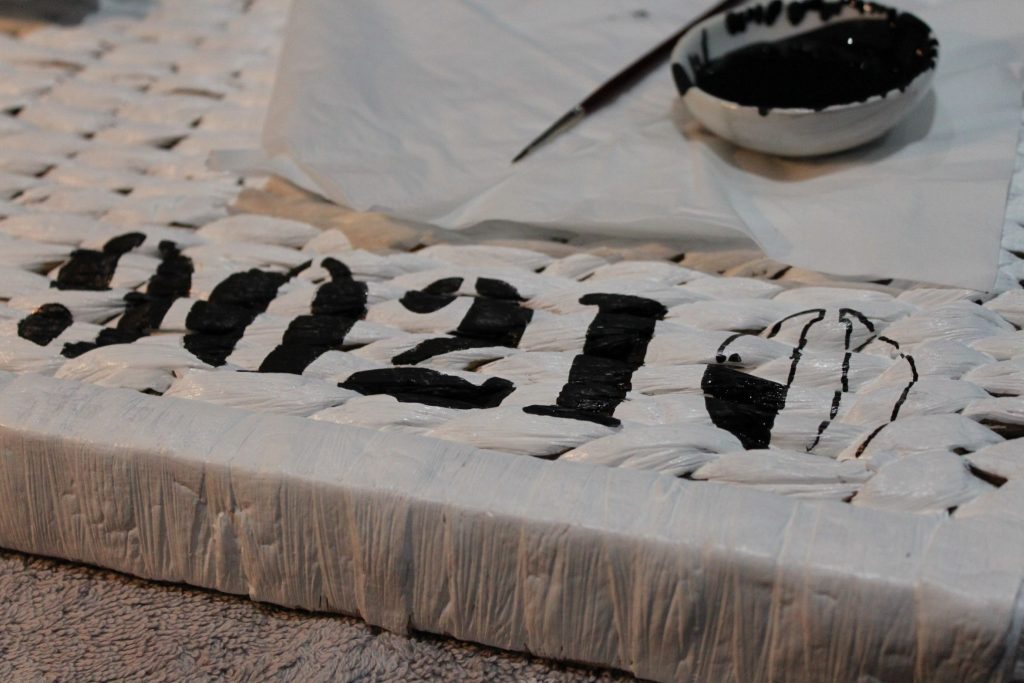 We chose to use a matt black paint to fill in our letters. This took a little while to do – the basket isn't the easiest surface to paint on, but if you take your time, the results are amazing!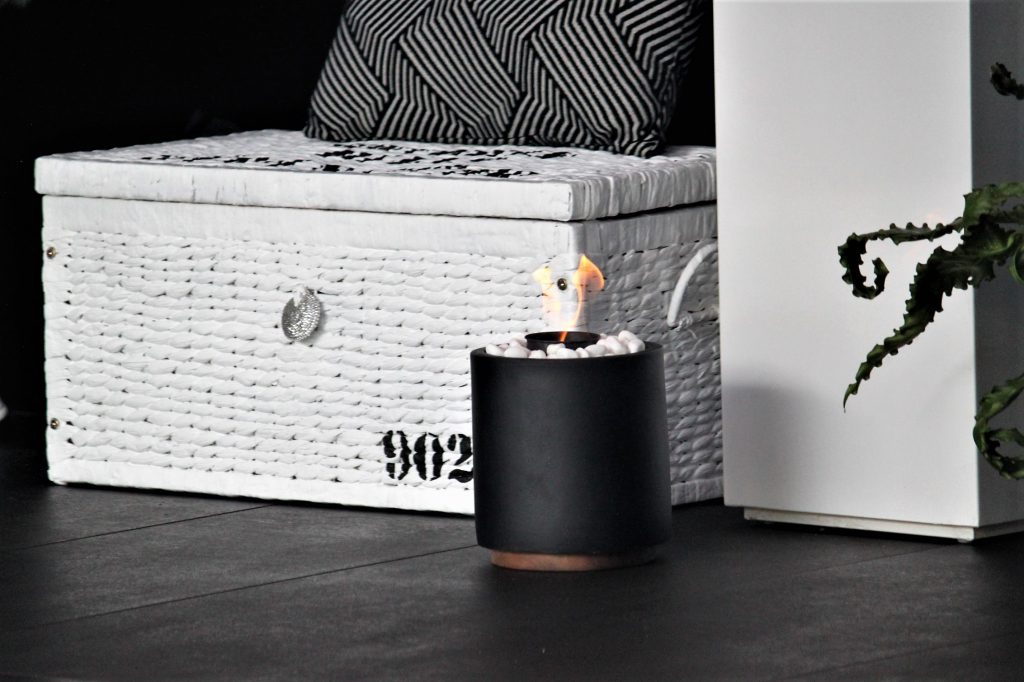 We chose to stencil on the front face as well as the lid – who knew painting and stencilling were so much fun?!!!
This Basketware Trunk is a great size – 39cm (H) x 74cm (W) x 35cm (D) – we've comfortably fit 10 bath towels in there neatly folded!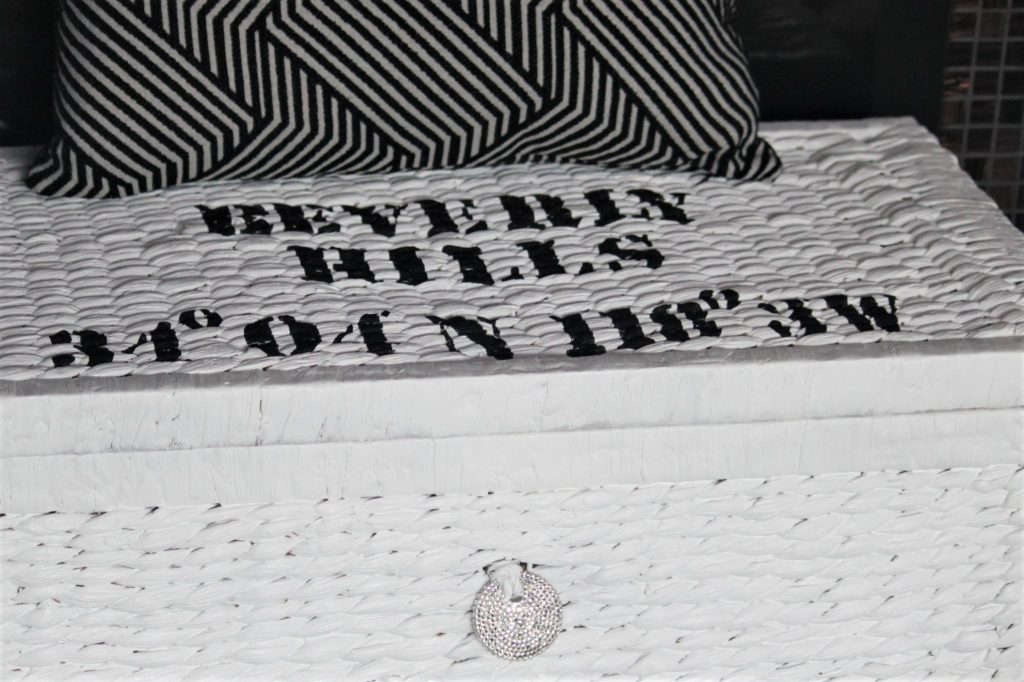 We decided to sparkle up the front clip – and also remove the top closure tab. Please note here that if you chose to remove yours, that it does leave a small hole. We painted over the area and as you can see there is only a small indentation where the closure once was.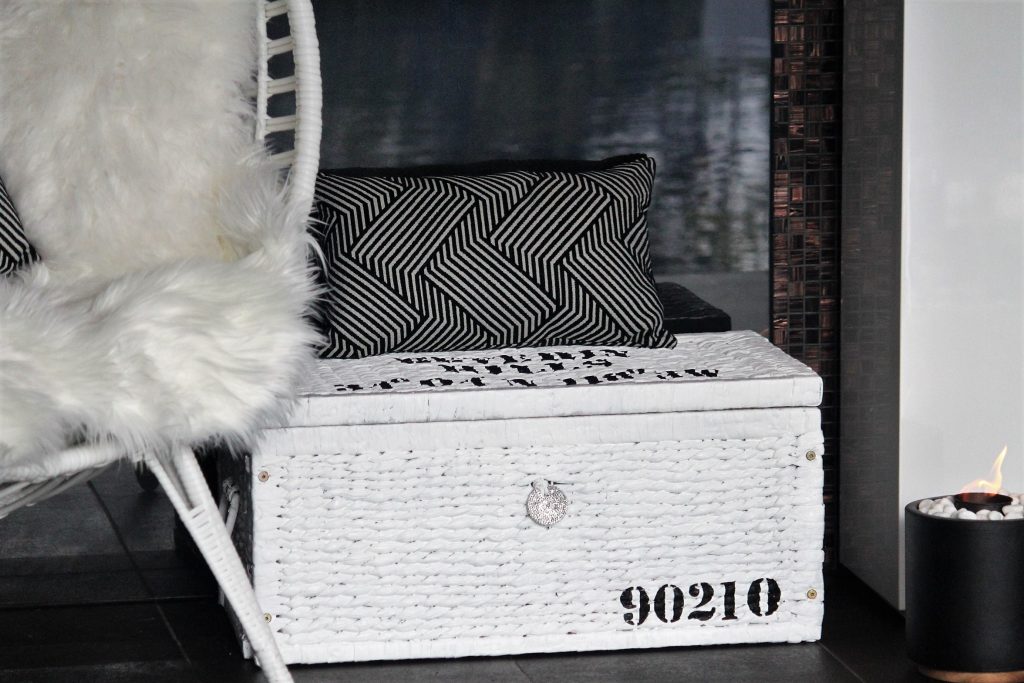 This was a fun and easy makeover and we are loving the result! This trunk could be used in bedrooms for toy storage or shoe storage, in lounge rooms or bathrooms – it's a versatile piece! We've chosen to use it in the pool area as storage for pool towels.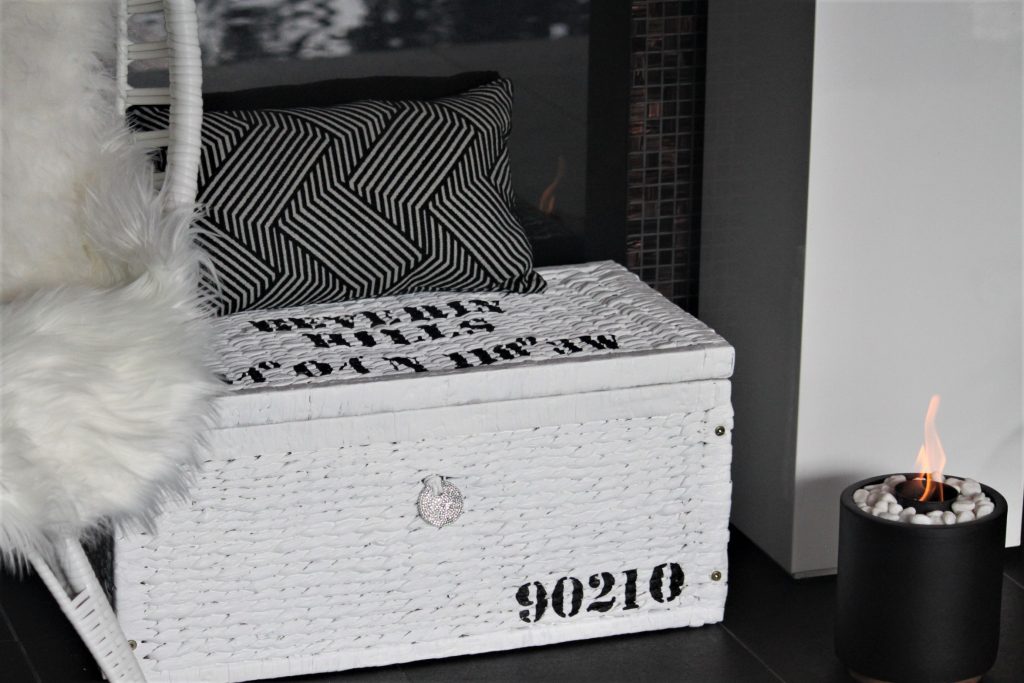 Don't forget to tag us in your social media pics using the hashtag #kmartstyling – we love to see your styling photos especially if you've taken inspo from one of our posts!
As always,
Happy Styling!
Categories: Homewares