Kmart always have a fabulous range of cushions, and they are cheap! We grabbed ourselves a nice plain
black cushion which cost us $5.00. As it is, this cushion adds appeal when popped in among your other
cushions, but we wanted it to stand out so we added some Hollywood glam!
We had some left over wooden letters from the set we purchased to make this project so we put them to good use on our cushion.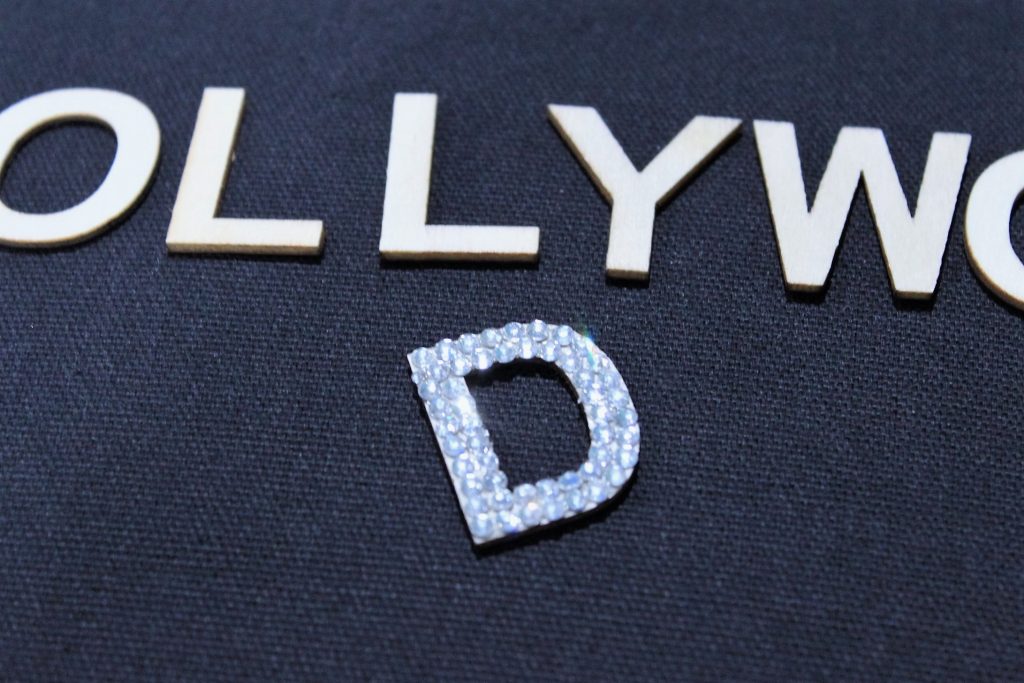 After choosing the word Hollywood, we laid the letters out on the cushion and positioned them just so. Then one by one we laid
our stones on each letter.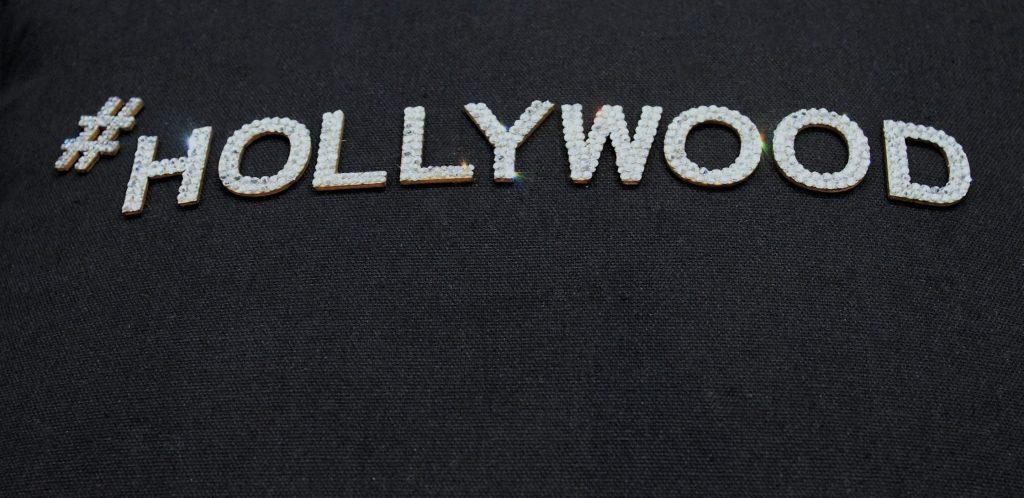 Once all the letters were gemmed up, we took our E6000 glue and applied it on the back of each letter. We then gently pressed
each letter on, holding it just for a few seconds so the glue could take hold. This is such a simple project and the possibilities are
endless.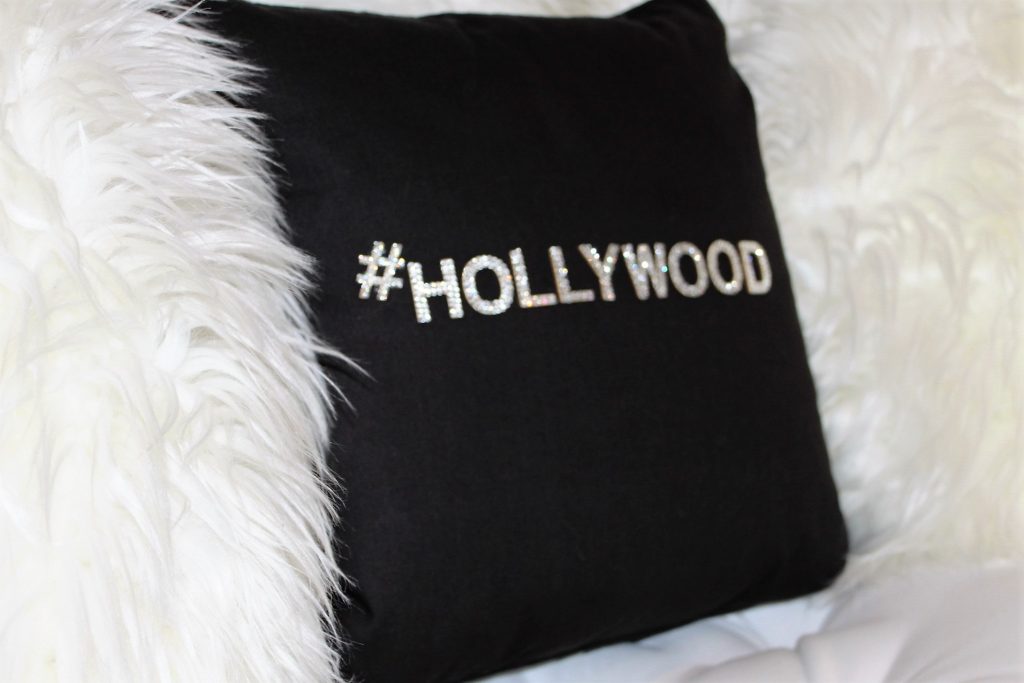 We used two different sized stones on this just because the # is a slightly different width to the other letters, and we also used
a smaller stone just on the base of the letters L.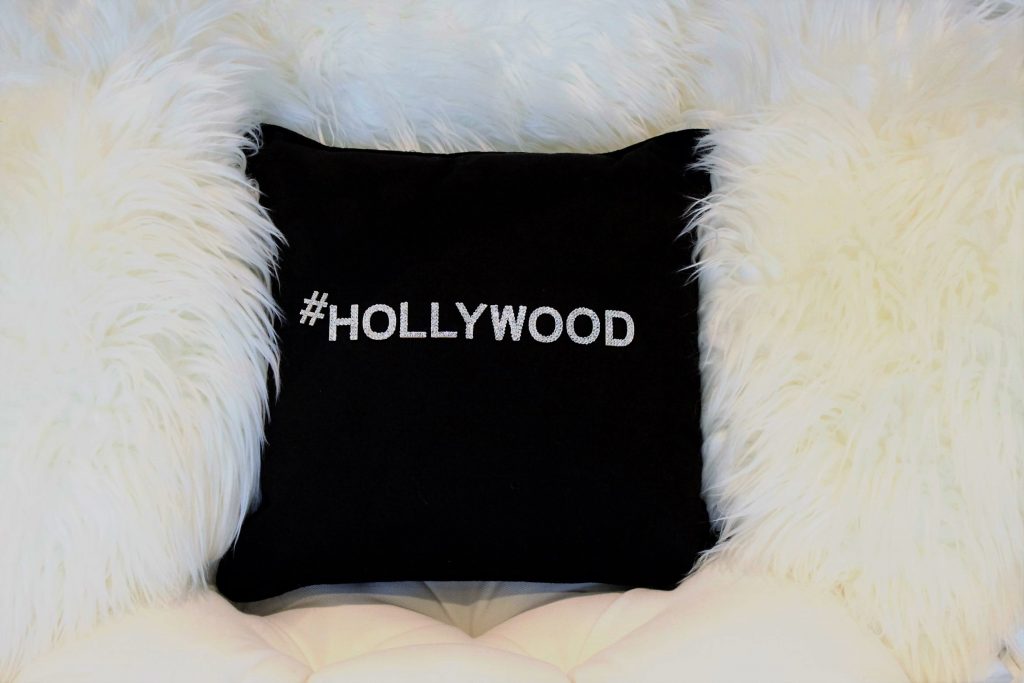 In total, we used approximately 115 of our KS .8 stones and approximately 335 of our KS 1.0 stones. This is a great first project
if you've never laid our stones before.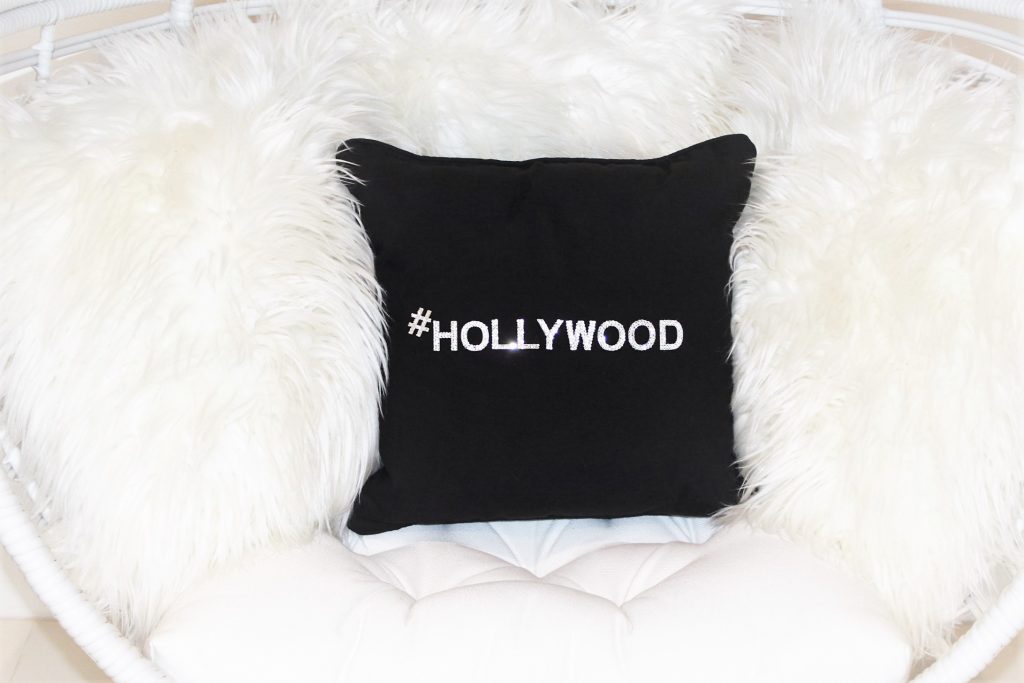 It's so simple, and not a lot of stones are used so it's not overly daunting! And did we mention how fun it is to design and make your
very own luxe cushion!
These are such a cinch to make, we know you'll be smashing them out in no time! The wooden alphabet letters come in a
pack of 162 letters, so you're not going to run out of them in a hurry!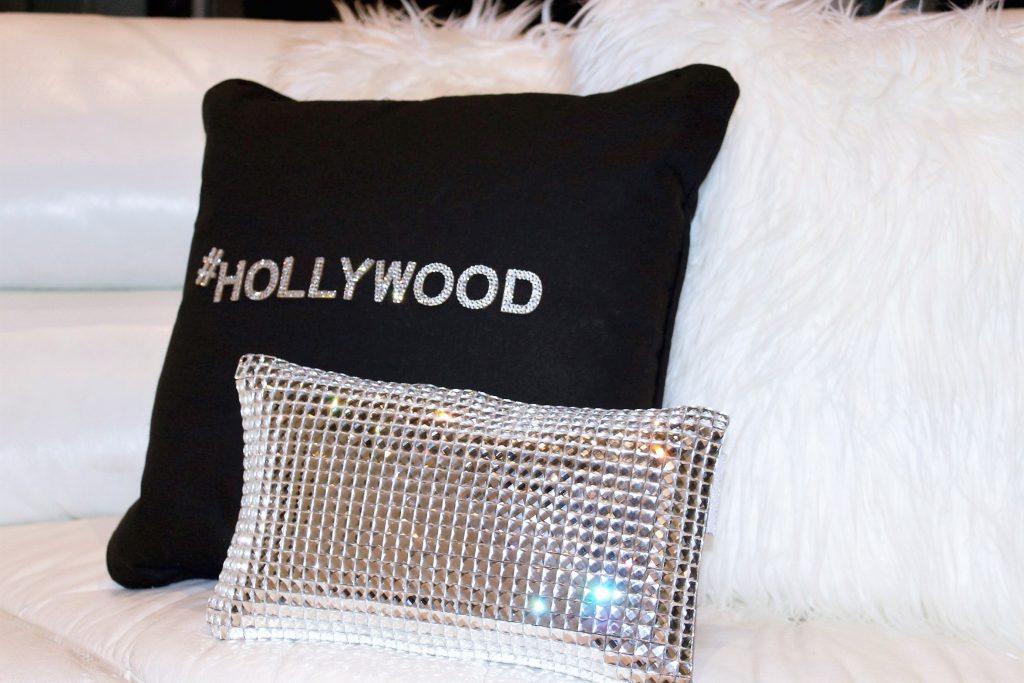 Don't forget to share your cushion creations with us on social media. Use the hashtags #kmartstyling and kmartkraze
so all our followers can see them as well! Pop into your local Kmart and grab yourself a cushion or two and a pack of the
wooden letters, then head to our store for everything you need to get you started!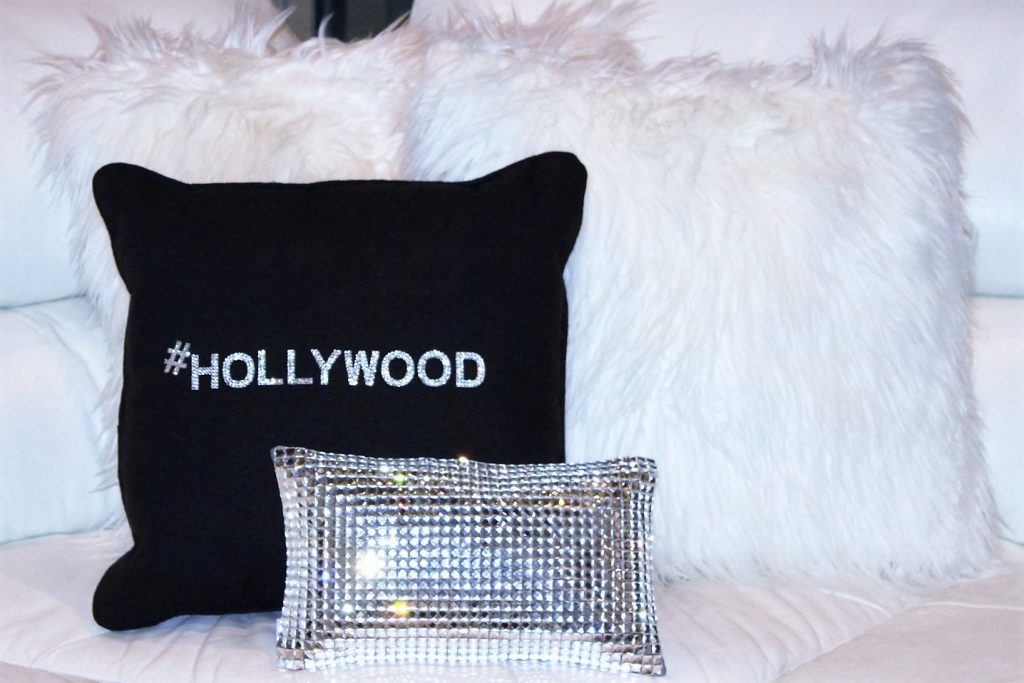 As always, have a blinging great day!
Categories: Homewares