Here's a great make over for Kmart's Small Rustic Case which retails for $17.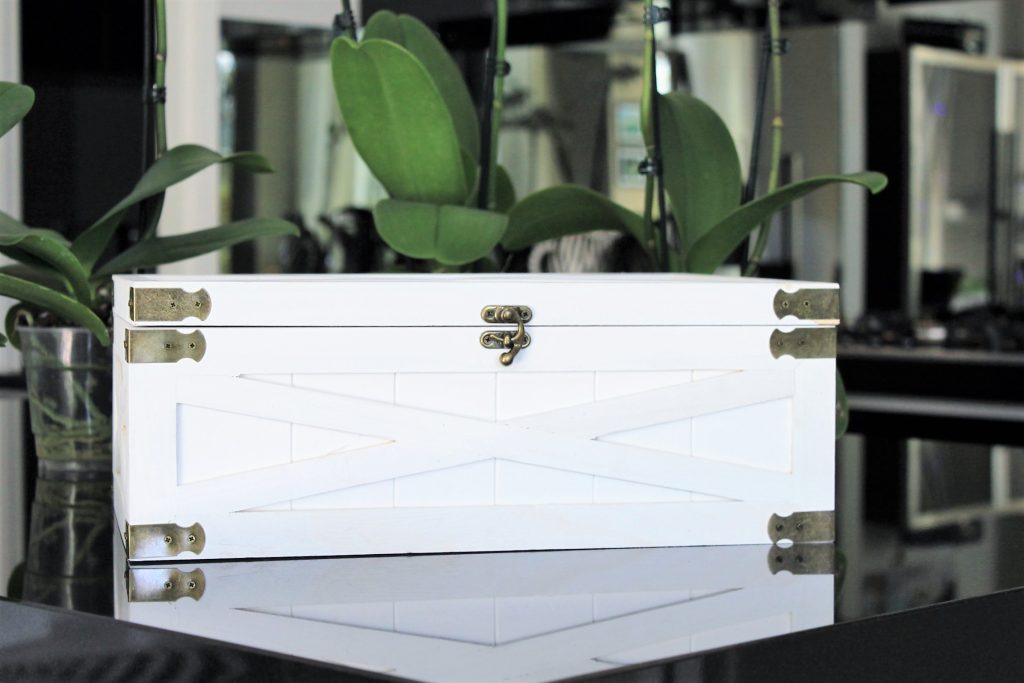 This is the second transformation we've done to these fabulous white cases – Our first was the Luxury Pet Bed (full story here). This time we're turning one into a stunning planter box!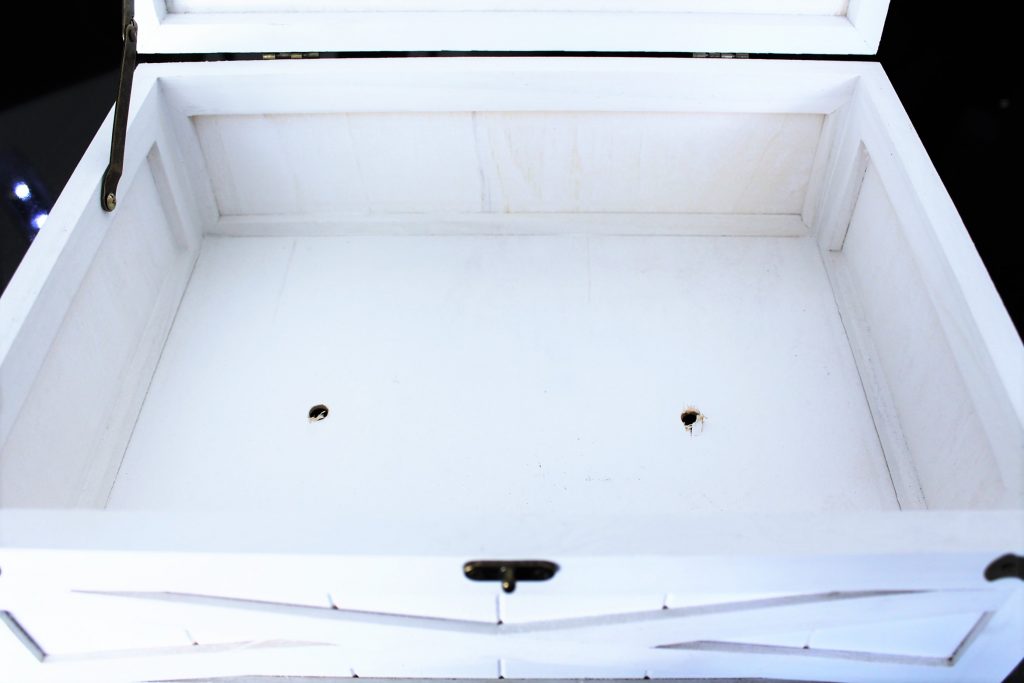 We've drilled two drainage holes in the bottom even though the plants we're using only require minimal watering. Better to have drainage than any water collecting on the bottom of the wooden base.
Next we lined the inside with a garbage bag and poked through two holes where we had previously drilled them in the wood. This should protect the box from any over watering or splashing.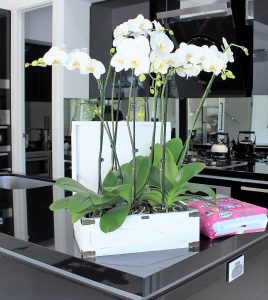 Next we played around and positioned the plants where we would like them in the case. We've found these beautiful Phalaenopsis Orchids which are very easy to grow indoors and don't really require much of a green thumb, which is great in our books!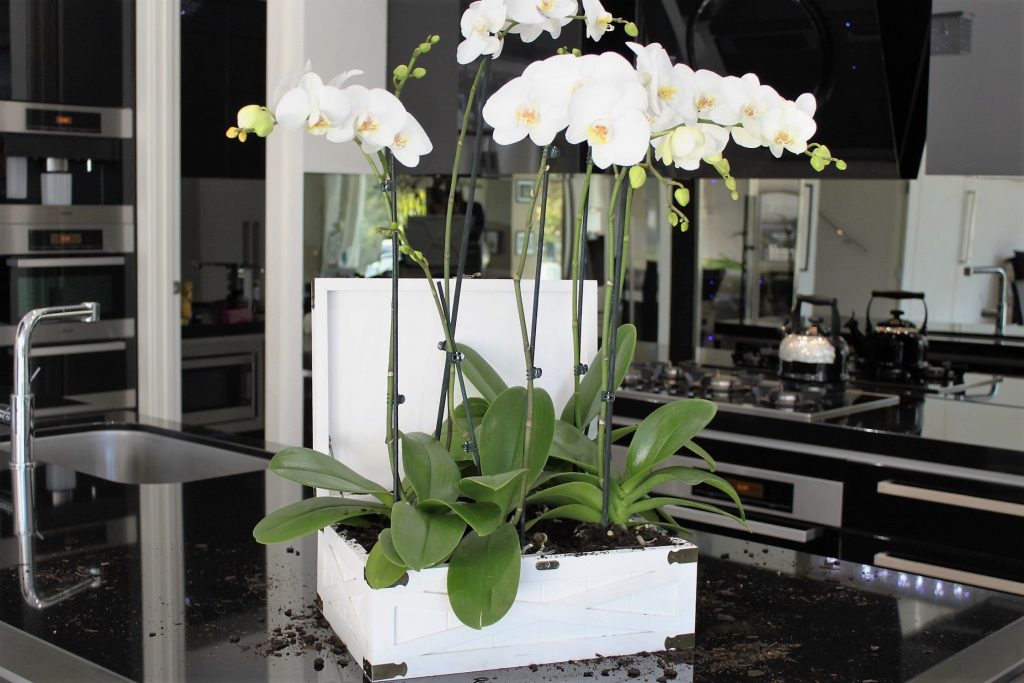 Once the plants are in their position, carefully pack some potting soil around them. (It will get messy, but that's OK!) We've left our Orchids in their pots because they're perfectly happy in them and we don't want to disturb their intricate root system – but if you wish to unpot your plants, now is the time to do it and continue to put the potting soil around them.
Next we got some sphagnum moss and dampened it. We gently placed this around the base of all the plants. This is great for keeping the roots damp, but not too wet.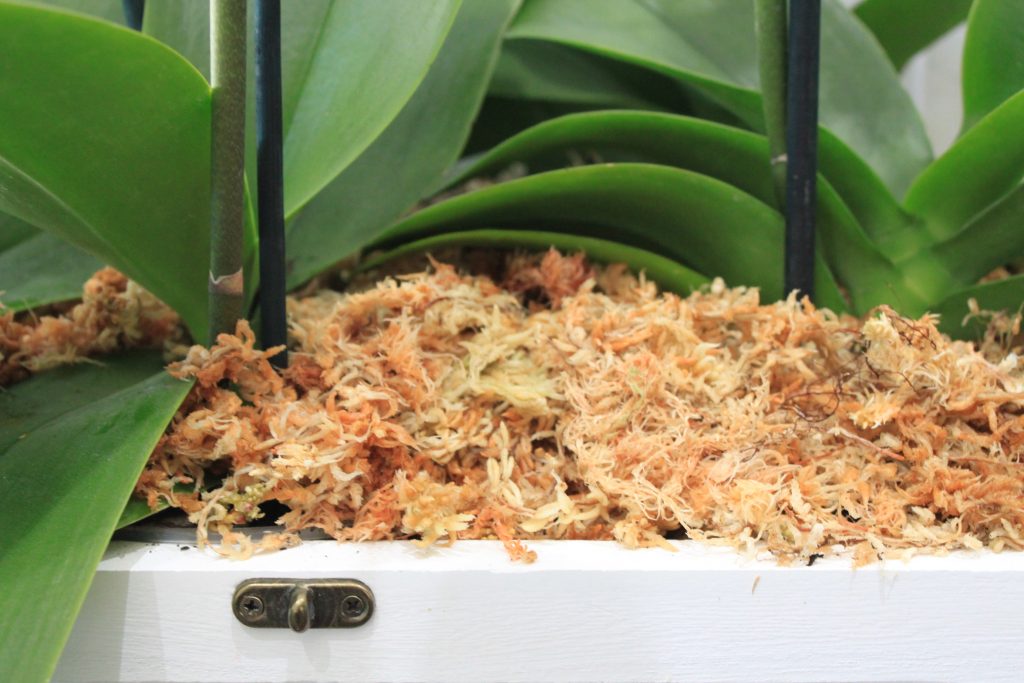 And it adds a certain pizazz to the planters overall look!
Give your plants a little water, or a spritz from a spray bottle and that's it, you're done!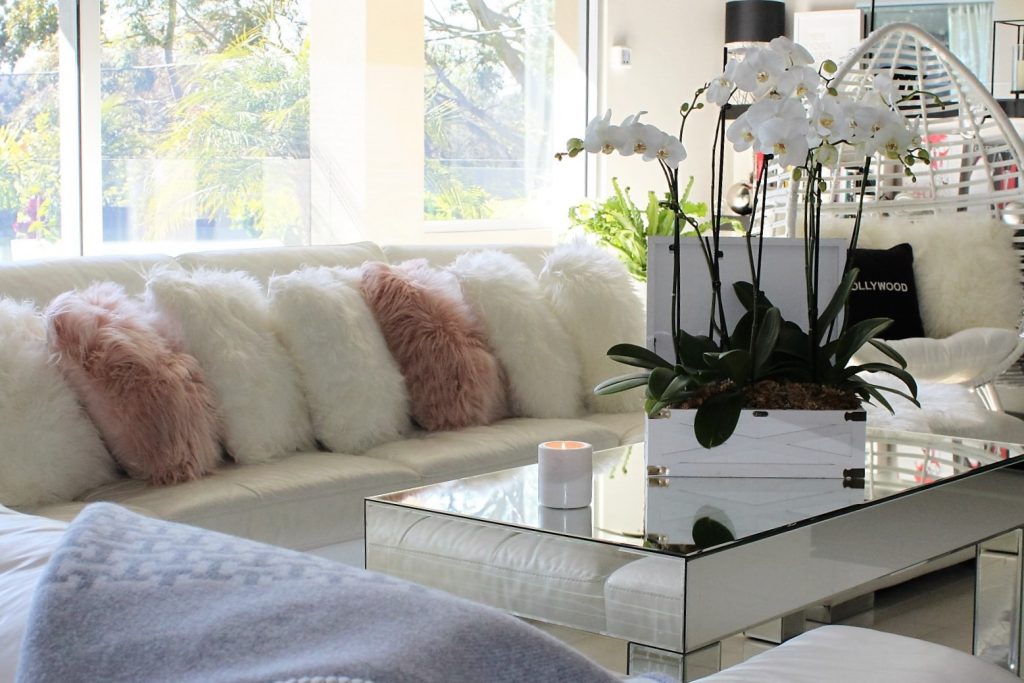 The little white case is now a stunning feature piece in the form of a planter! Such a simple way to make a statement in any room! Doesn't take long and the results are amazing!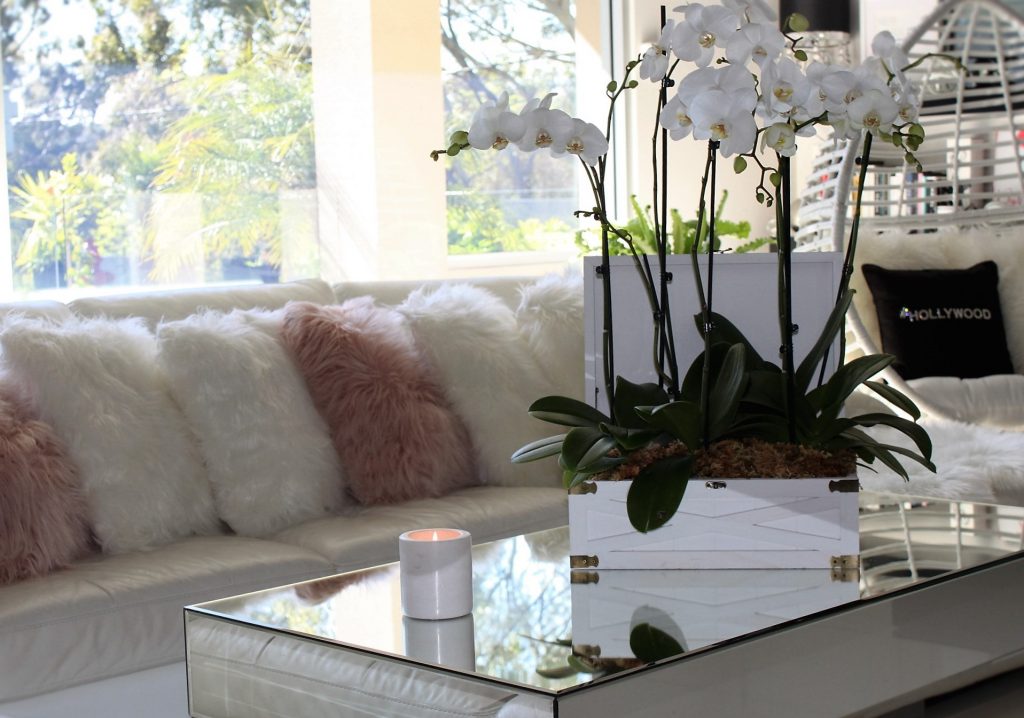 Don't forget we love to see your photos of your own Kmart Styling – especially if you've taken inspiration from one of our projects. Hashtag your pics with #kmartstyling or #kmartkraze so other @kmartstyling_official followers can see them as well!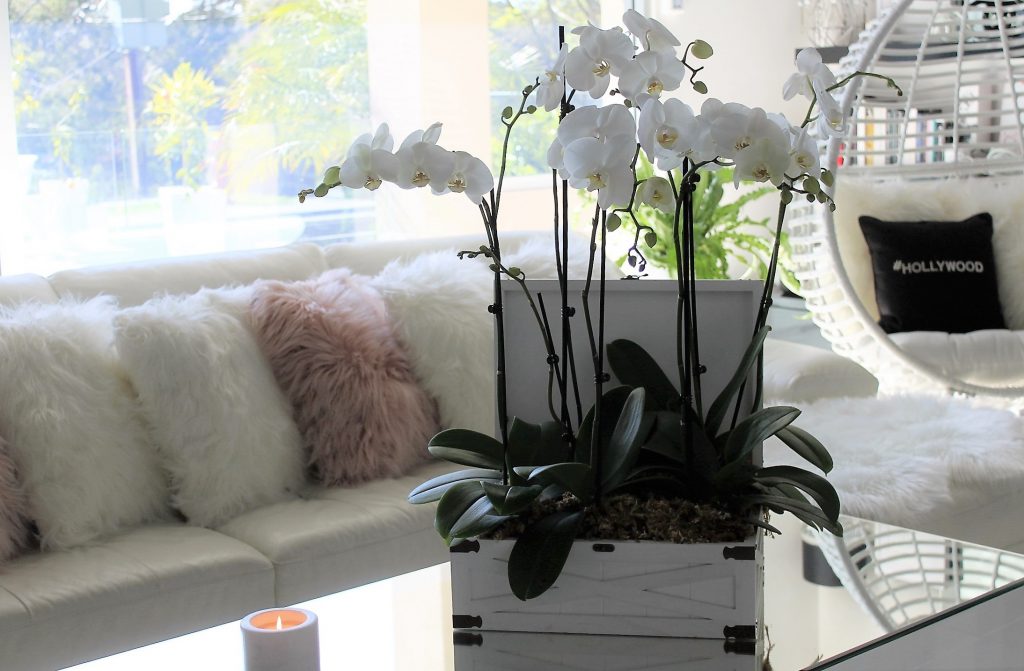 Don't forget to find us on Insto – @kmartstyling_official and of course on Facebook here.
As always, we hope you have a blinging great day!
Categories: Homewares