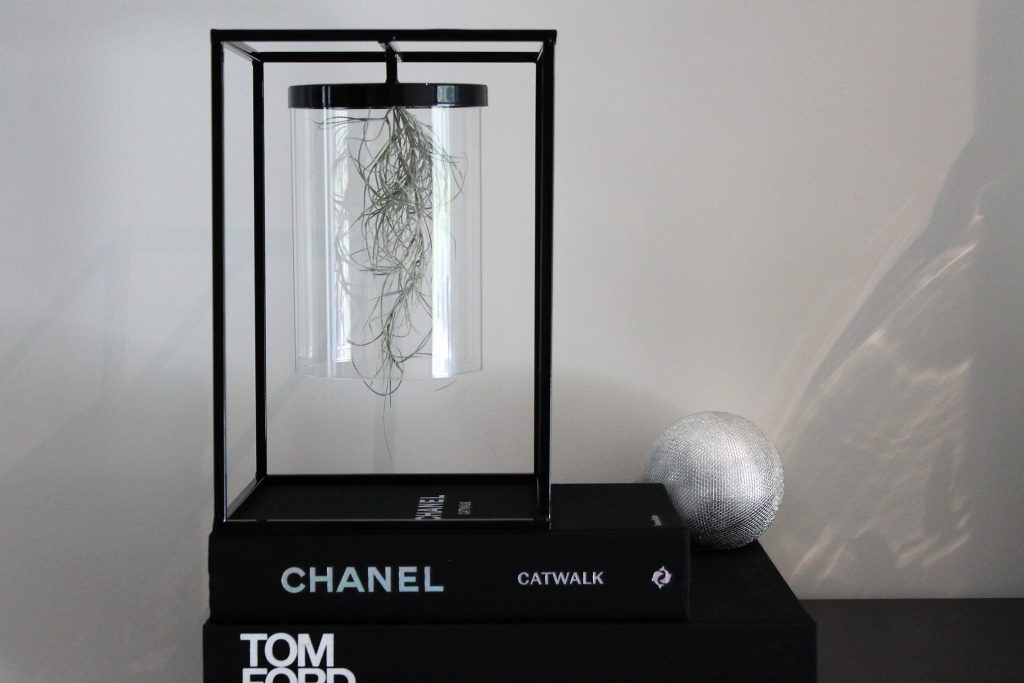 The Terrarium is the 'Comeback Queen of the Moment'!
Terrariums – or gardens behind glass – bring a gorgeous chic touch to any interior. They are incredibly versatile pieces, easy to make and don't require a lot of maintenance! And the best part??! You can just about make them in anything!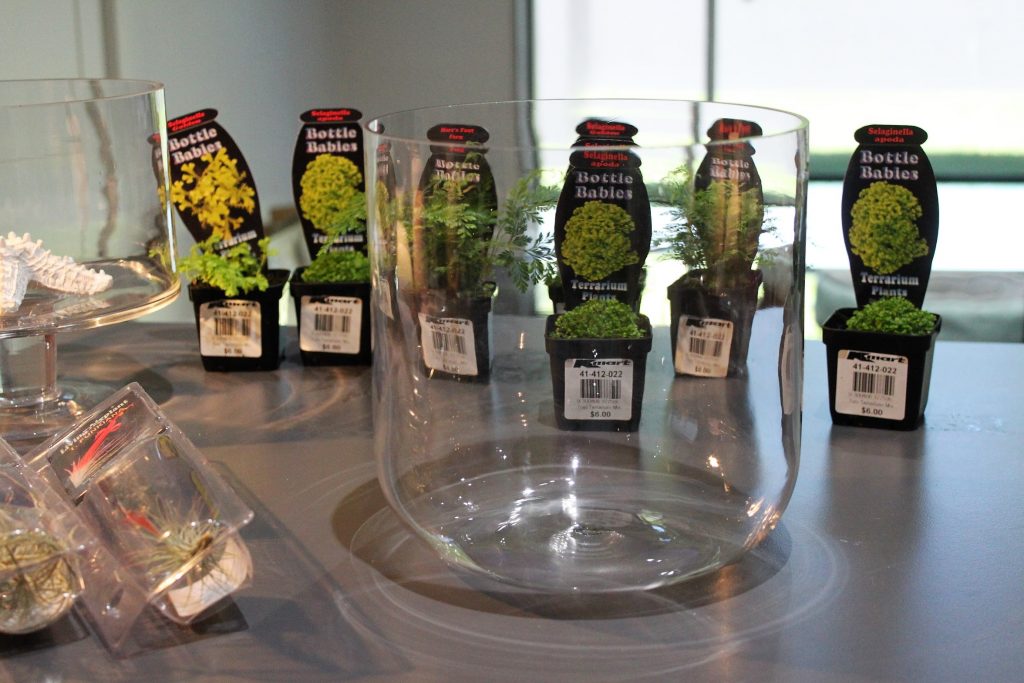 You only require a few basic items and you'll be ready to build your own little landscaped garden. You will need :
Some gravel for drainage
Some activated charcoal – (if you have trouble finding this, try your local pet shop! Reptile keepers and aquarium owners use it! ) – the charcoal will prevent any odours that make build up around the gravel.
Some sphagnum moss or some light mesh to act as a barrier between your soil and the drainage.
Some potting mix
And of course, your little plants and decorations!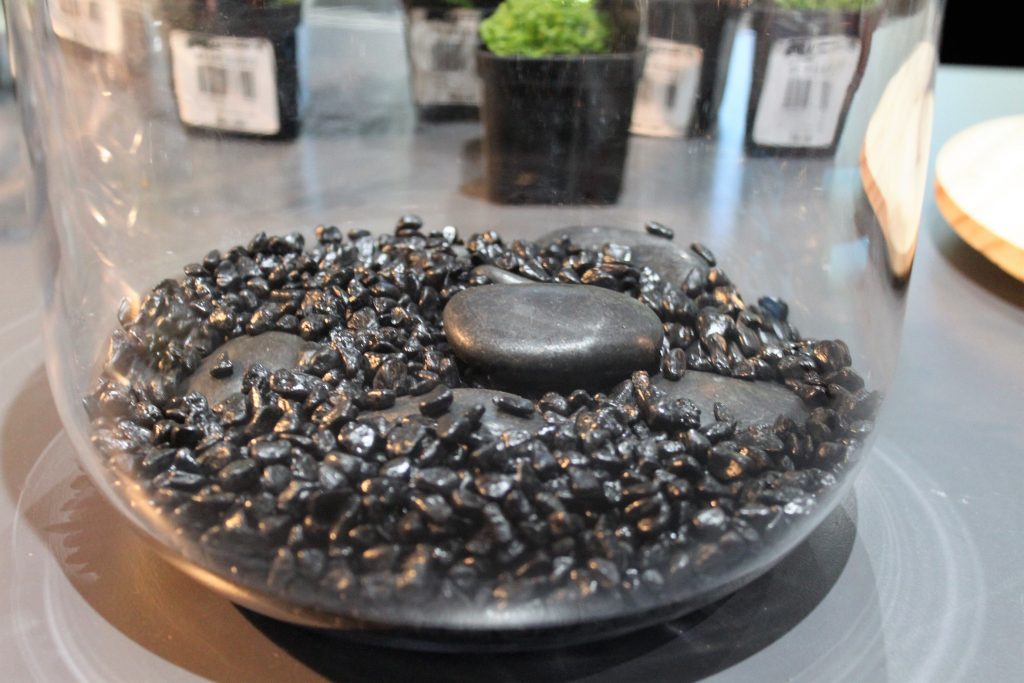 Start by laying your gravel/pebbles down on the base. This one was our first one, so we got a little bit over zealous with our layering and ended up with a too full terrarium! You should aim for between 25 and 30% of your glass jar filled with soil/gravel etc … I think we ended up nearly half full, so be aware of that!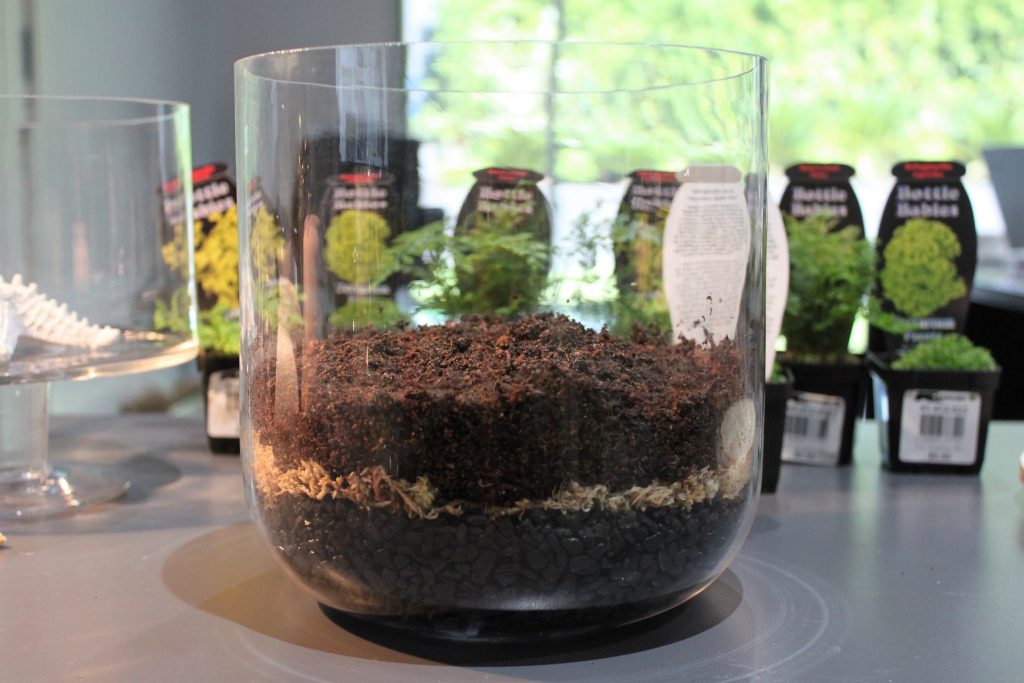 Put a thin layer of the charcoal on top of the gravel and then a thin layer of dampened sphagnum moss on top of that.
Next you add your potting soil.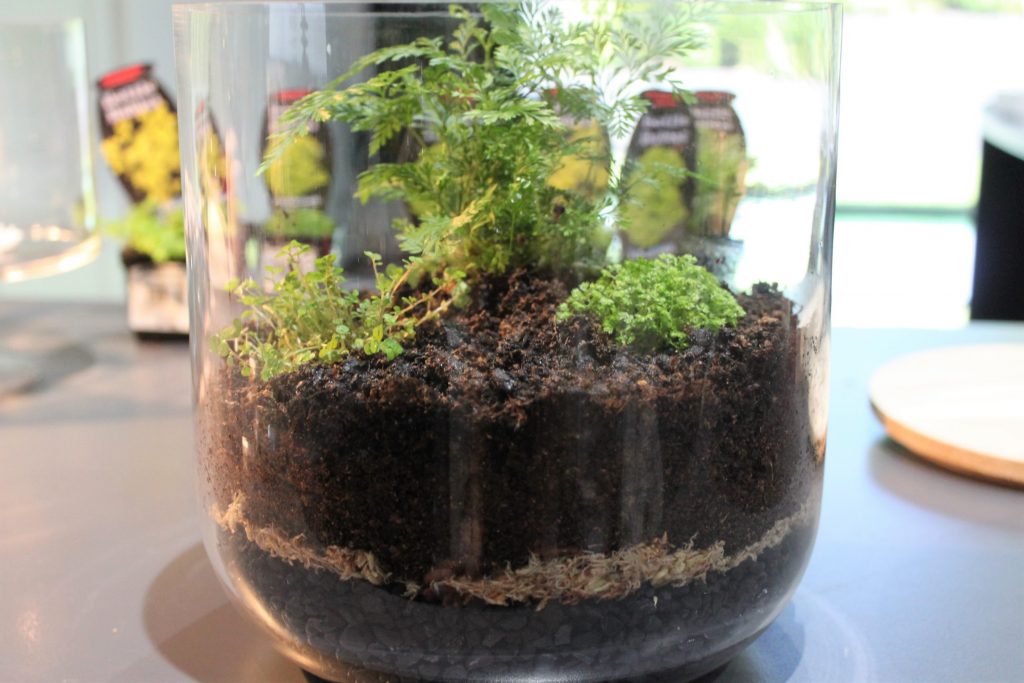 And now the fun starts – start planting and designing your miniature garden!
There are two types of terrariums – open ones and closed ones – (ones with lids). Because we filled this one too much we're going to leave it as an open one.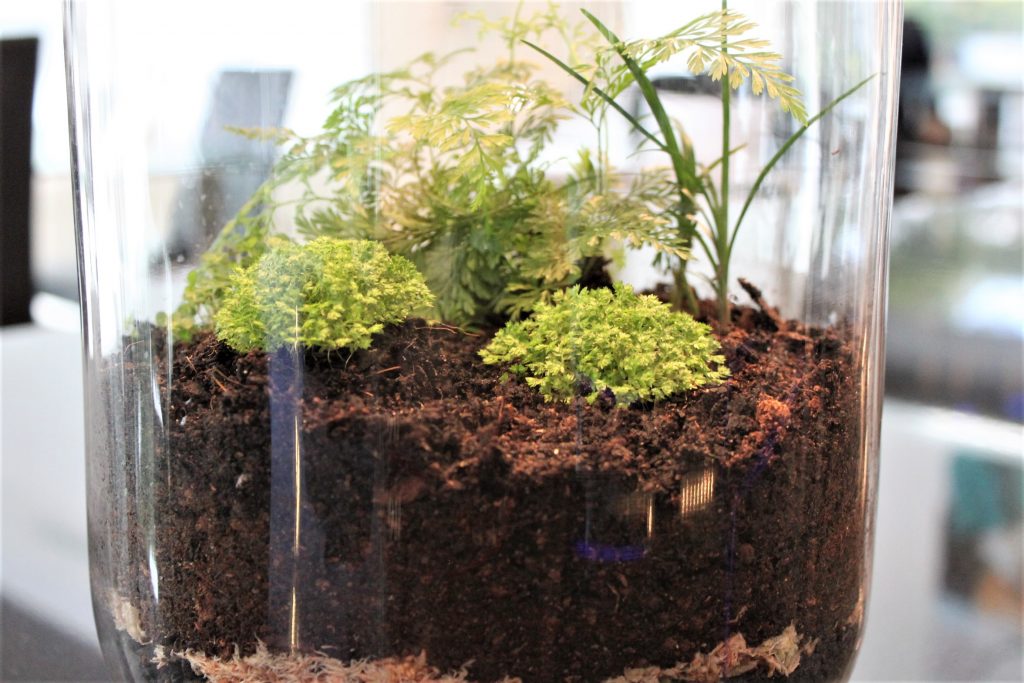 For this terrarium we used the Glass Jar with Lid $10.
We're very lucky that our Kmart still has a Garden Centre – we're not sure for how much longer, but they definitely have some great plants!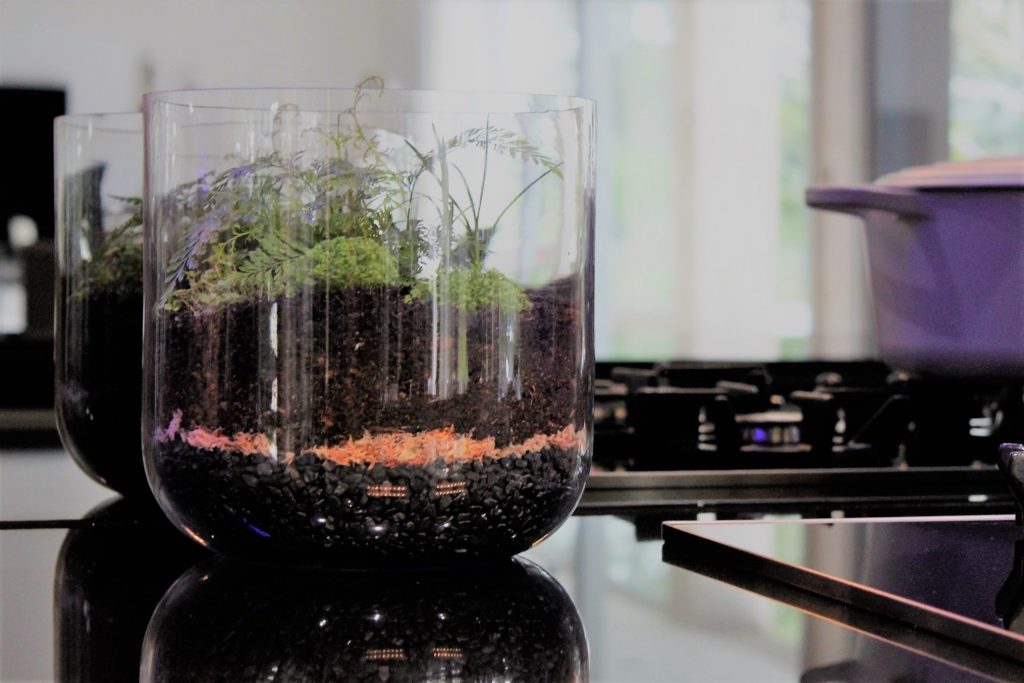 All our terrariums in this post, were made with plants from Kmart – they're called Bottle Babies and retail for $6 each!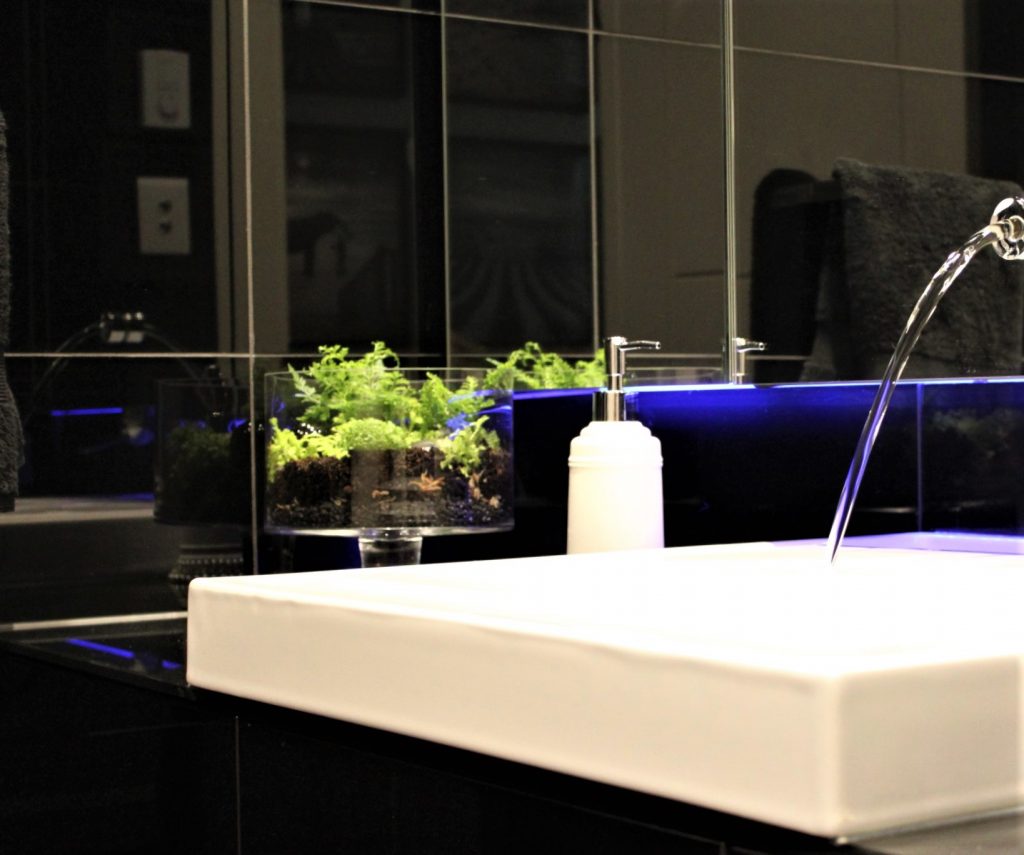 For this gorgeous one we used the Trifle Bowl which came at Christmas for around $10 and it's been sitting in our cupboard ever since! The great thing about terrariums, is you can make them in almost any glass container!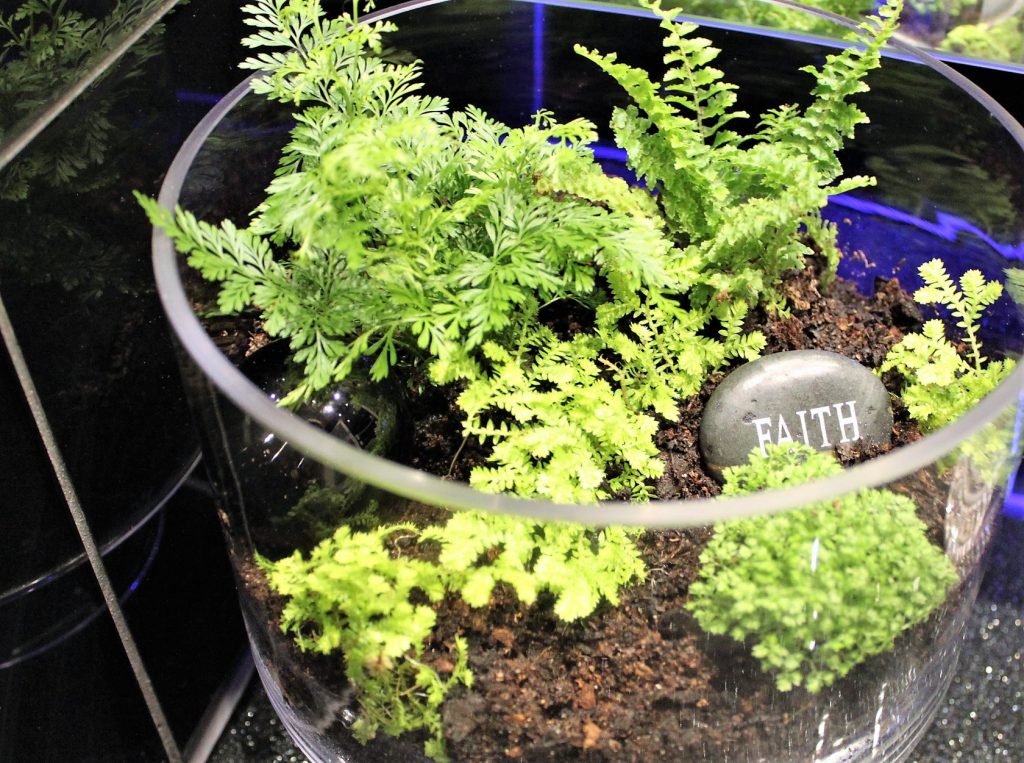 We added a little Zen stone to this one and a large black glass ball to match the décor in this Powder Room.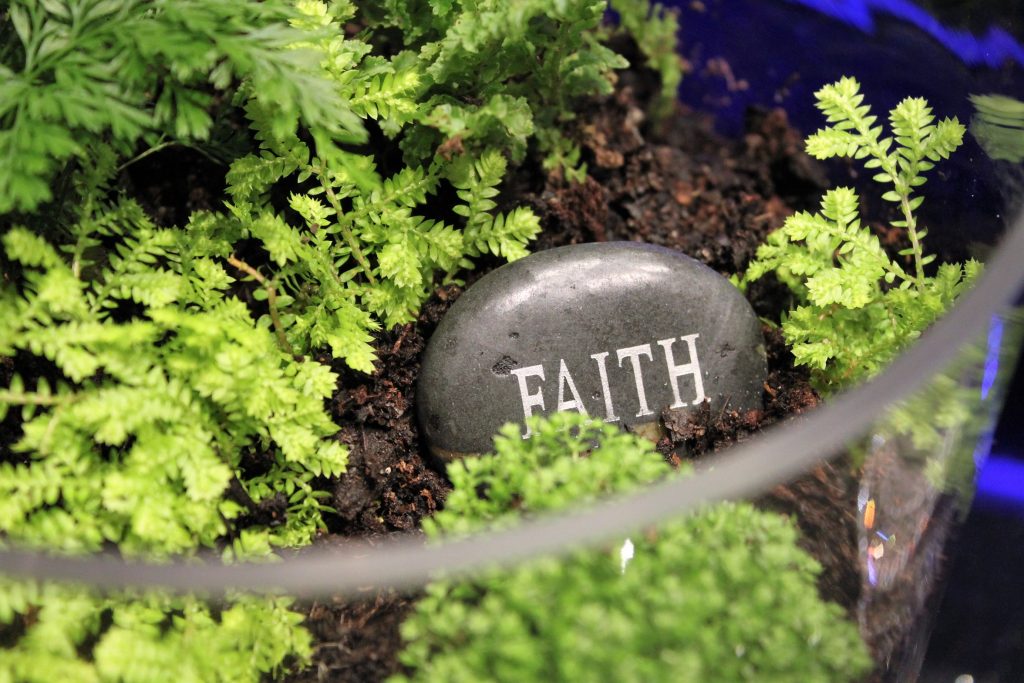 There isn't a lot of light in this room, so we've use some small mosses and ferns that are happy with low light! This type of open terrarium will get a misting of water one or twice a week.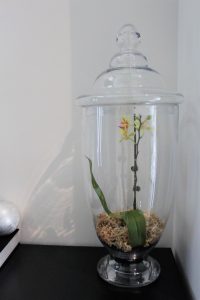 And while we had all the potting stuff out, we also popped a small Phalaenopsis Orchid into a large glass canister – (not from Kmart, but sitting in our cupboard doing nothing!) Once or twice a week, we'll take the lid of this one, just to give it some air, but these plants survive very well in this kind of environment and only require minimal water.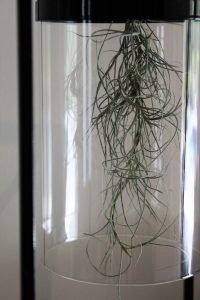 Now let's talk about these plants! They are called 'Tillandsia' or more commonly known as 'Air Plants' – and they are brilliant!



They don't need soil – they get all their nutrients from the air! These little plants have adapted over millions of years and they can survive where most other plants wouldn't! And yes, we purchased them from the garden centre in Kmart Westfield Marion (SA) for $8 each!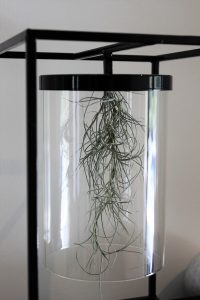 Around Christmas time 2016 we purchased this Black Hurricane Lantern – it makes for the perfect vessel if it's turned upside down, for your air plant!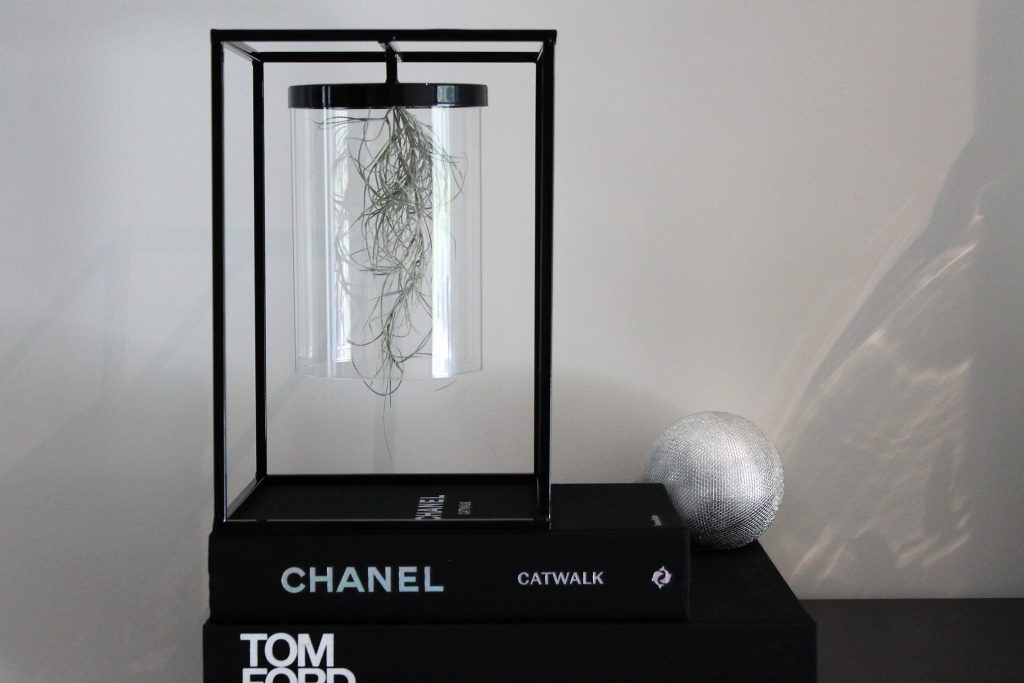 How fabulous does that look?! You can use a hot glue gun, plastic coated wire, even nails to attach these plants to their new homes – for this piece we used our E6000 glue to glue the hurricane glass to the base and then used the hot glue gun to attach the plant. Glue it on, let it cool and dry for 10 minutes and it's ready to turn upside down!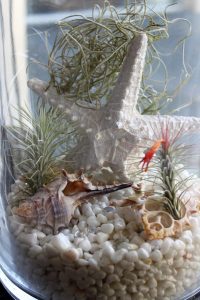 This one we've made to have a bit of a 'Hamptons' type feel – still using the air plants. We covered the base of a straight glass jar with aquarium gravel, added some seashells and a starfish!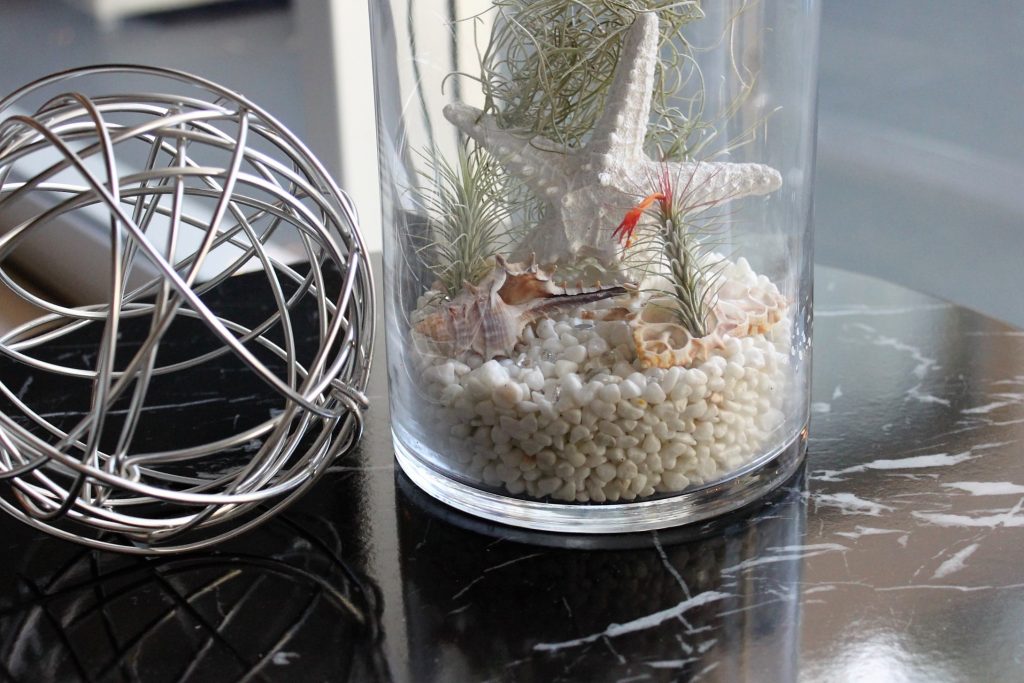 Then we just gently placed the Air Plants around the jar. So simple and so eye catching!
This terrarium will get spritzed with water once or twice a week and it sits in a well lit area – exactly what the Air Plants love!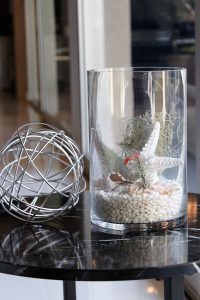 We hope this post inspires you to look in your cupboards and grab some glass containers/jars that are sitting there doing nothing, and turn them into gorgeous pieces to display in your home. Or if you're quick, you still might be able to get your hands on the Straight Glass Jars $8 each – we know lots of those are currently sitting full on benches across Australia packed with cookies! (Or not so packed if you can't resist eating them!!)
We hope you like this idea – don't forget to tag us in your social media pics using the (now famous) hashtag #kmartstyling
We love to see your styling ideas and so do our followers!
Until next time,
Happy Styling!
Categories: Homewares