How stunning is this Kmart hack?! We are absolutely crushing over this, and the news gets better …. It costs under $30 and takes less than an hour to make!
You're going to need one of these side tables ($15) …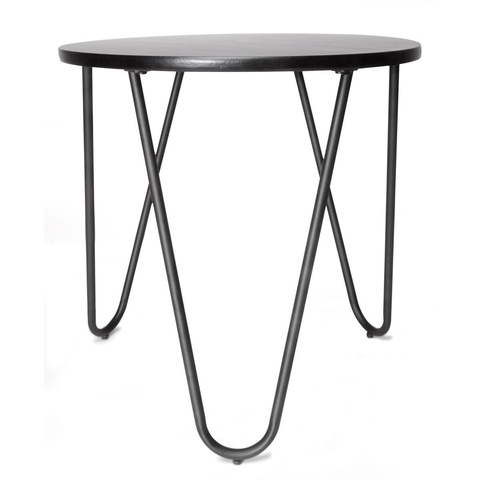 and a Zsa Zsa Faux Fur Cushion ($12)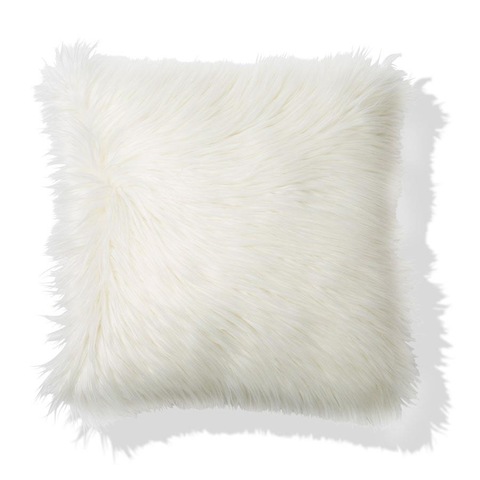 You're also going to need a pair of scissors and a staple gun. Don't panic if you don't have a staple gun – Kmart sell those too and they're only $7! (This may be our new favourite purchase! We have so many ideas for using this awesome gadget!!)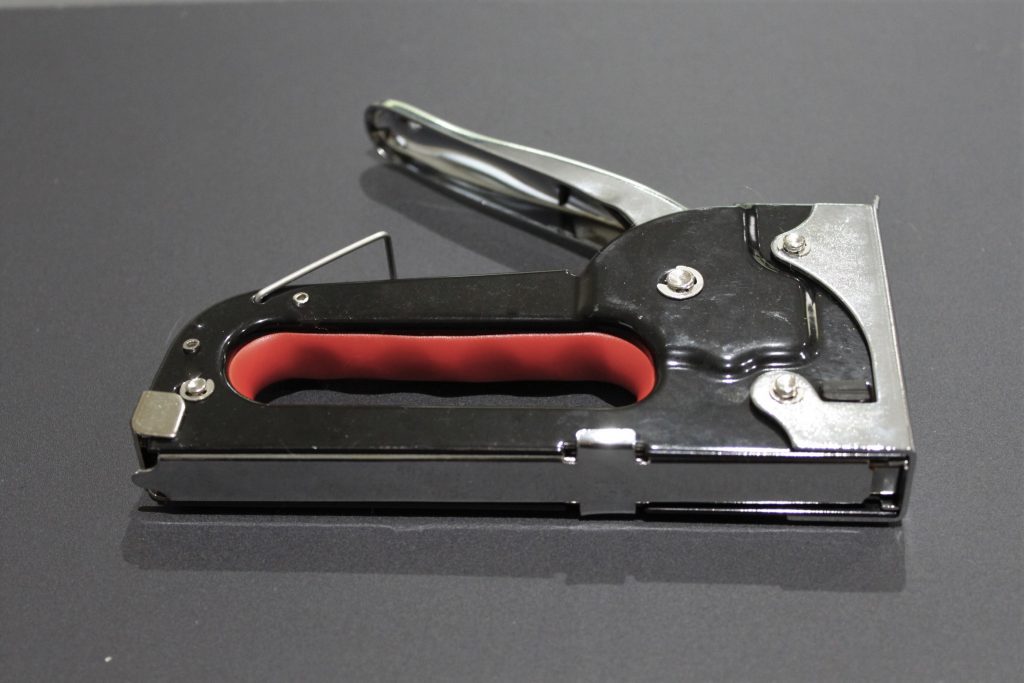 First you need to unzip the back of the Zsa Zsa and take the filler cushion out. Next using the scissors, carefully cut the cushion backing off. You need to cut about 2.5cms in from the seam so what you will be left with is the furry part of the cushion with a 2.5cm edge of backing on all sides.
(You would cut where the red line is continuously around the cushion on all four sides.)
Then you need to lay the fabric, fur side down on your table. Next sit the cushion filler on top of that and lastly lay the table head on top. Make sure that they're all sitting neatly and quite central. (Don't stress about the square shape on a round top – we'll fix that in a moment!)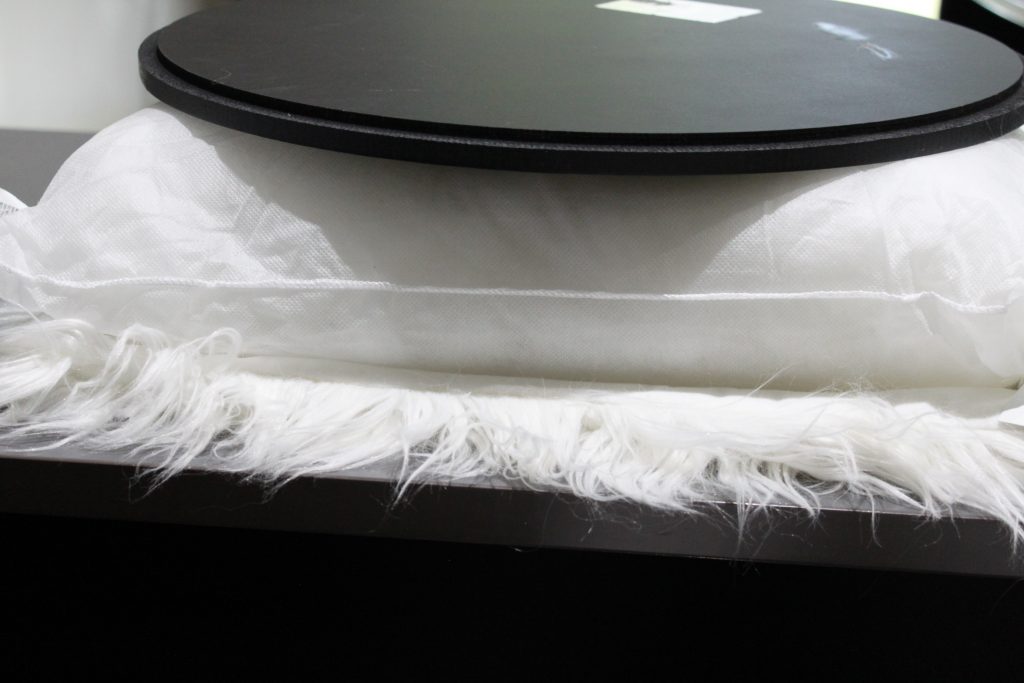 (We were so excited making this project, we actually forgot to take any photos, so this photo shows how to lay it out, but the table top isn't the same one that you will be using for this project, but it gives you the idea!)
This was our first time using a staple gun – ever! So before we started stapling down our fur we practiced once or twice on the table top near the edges so we could get the hang of it and the staples wouldn't be seen.


Once you've got the hang of it, slowly and carefully stretch the fur fabric over the sides and staple it onto the back of the table top. You can be as neat as you like doing this, or as rough as you like – it doesn't matter – you won't see underneath! We found we had enough fabric to carefully fold over the edges (like a hem) before we hit it with the staple gun. Once you've got a few staples in do the opposite side (this tends to hold the fabric in place better.) Then turn it one quarter and staple that bit, and again staple the opposite side.
You need to be very careful when you're stapling around the brackets that the legs screw into. We gently folded our fabric and stapled around them. Go the entire way around the table top, using as many staples as you need. Hey they're cheap! A refill box of 2,000 staples costs only $3!!
Now it's time to screw the legs on as per the instruction sheet and you are done! We told you it was easy!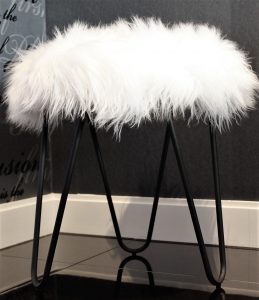 And here's the finished product!!! Isn't it stunning!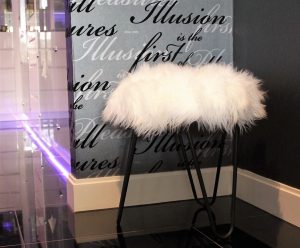 You won't be able to ever sit on this piece, but if you're anything like us, you have a million places that a piece like this would fit perfectly in. We're so excited by it, we're off to buy a few more tables and cushions! One just isn't going to be enough!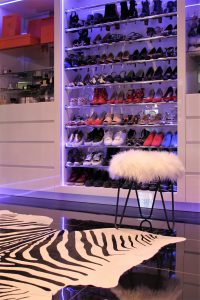 We hope you like this new Kmart Hack as much as we do! Don't forget, we love to see your styling pics so make sure you use the #kmartstyling hashtag so other @kmartstyling_official followers can see them as well!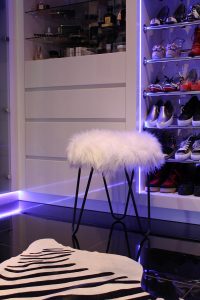 One last thing before we go …. Don't forget to brush your Zsa Zsas! Fluff them up – they look fantastic!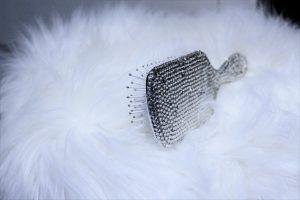 Categories: Homewares