Every time we walk into Kmart, we walk out with a few more Hudson 43cm Black Cushions. They're such good value at only $5 each and are really easy to personalise.
We think this might be our easiest DIY ever … so simple and fun! Deciding what you want to put on them is the hardest part!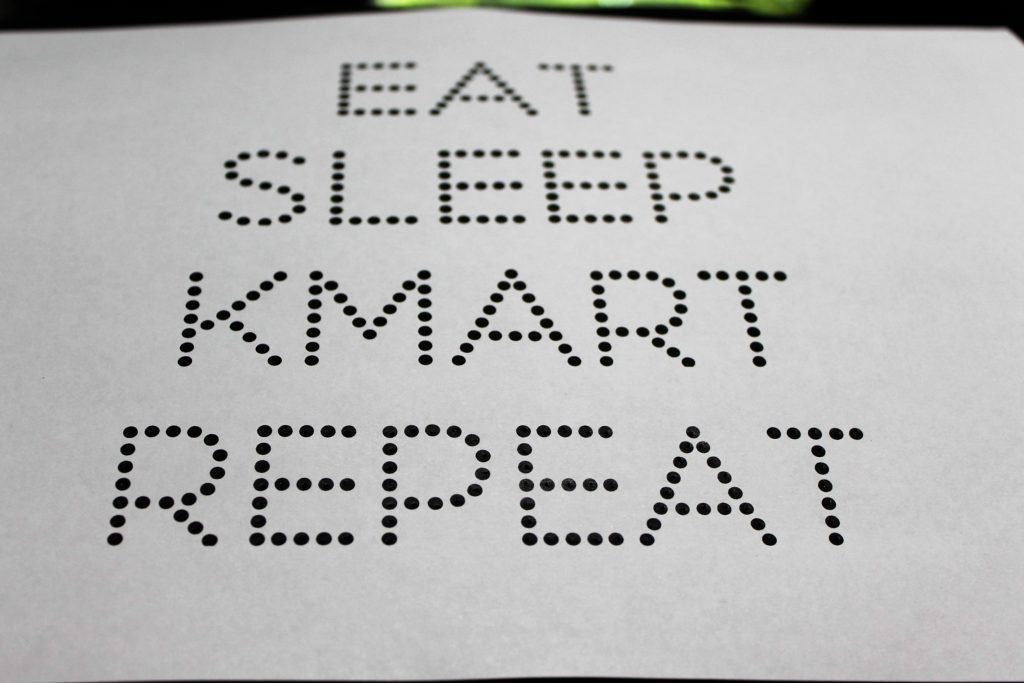 For this project we found this great font – perfect for using with our stones. It's called Perfograma and is available free from here. Print out your words (landscape orientation) and using a needle/pin poke a small hole through the centre of each dot. (This part really is a lot of fun!!)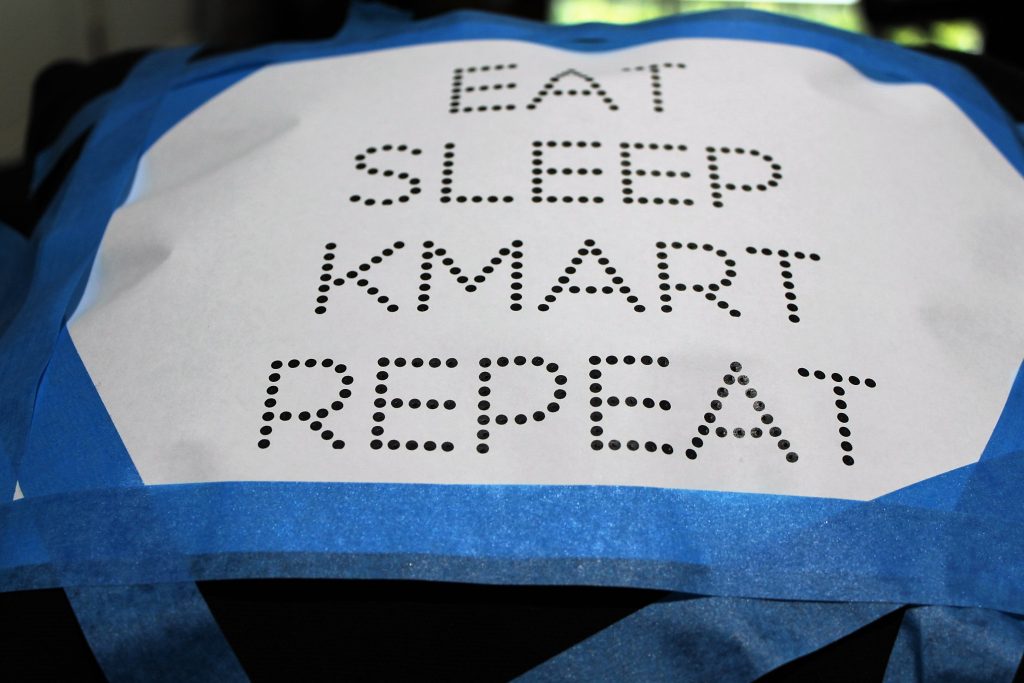 Place your paper on your cushion and secure it in place with some tape. We like to use painters tape – it's not very sticky so it won't damage the cushion, but you do have to use a fair bit of it!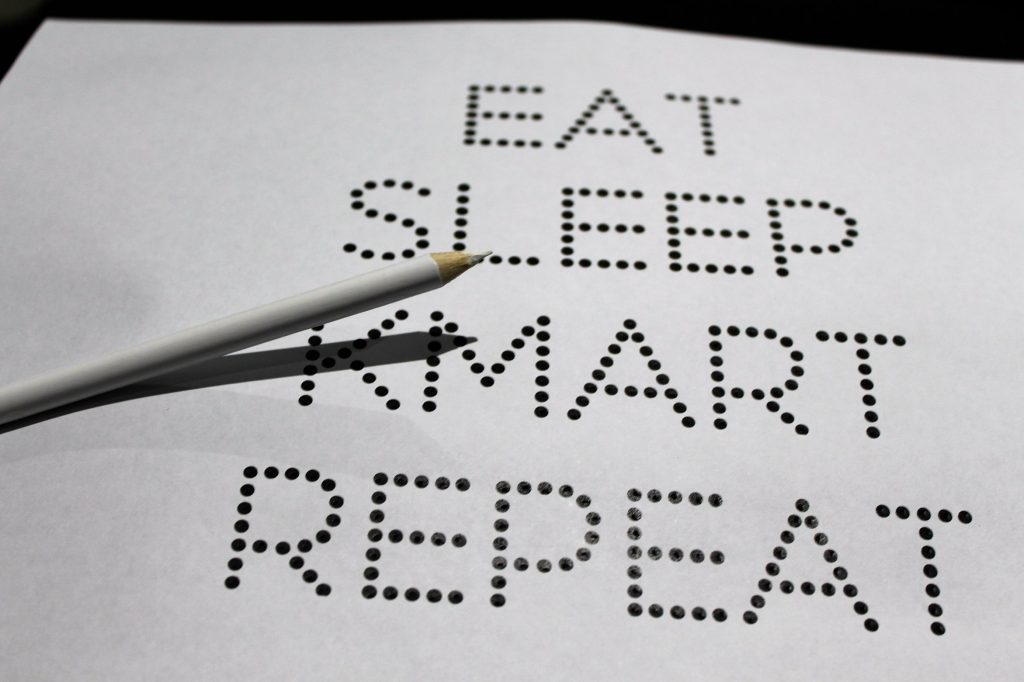 Using our wax pencil we then poked it thru the holes and made a dot on the cushion. If you don't have one of our wax pencils you could try using a white sharpie marker or something similar. If you want one of our wax pencils, you can buy them here for $1.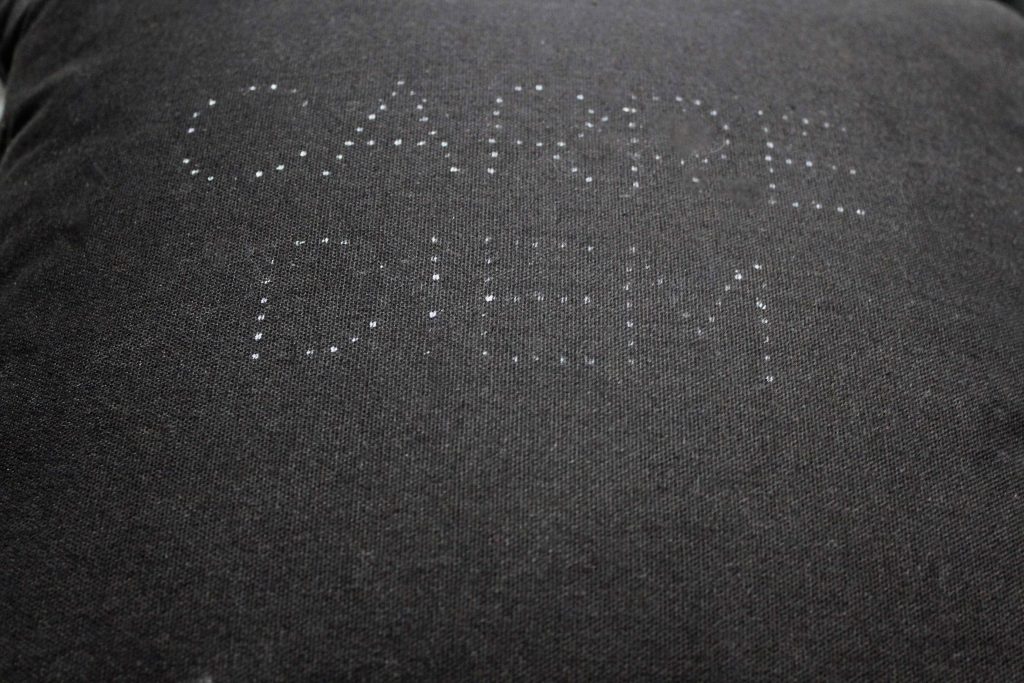 Next step is to gently un-tape your paper and lift it off. Then you can use the dots as markers for your glue and stones.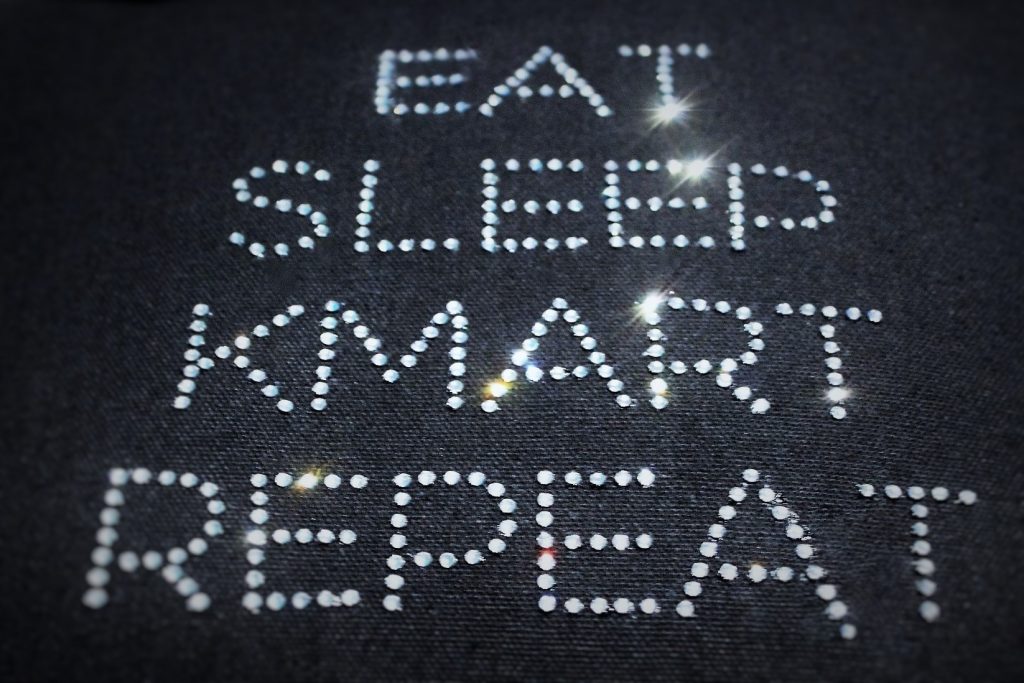 For our first cushion, 'Carpe Diem' we used the font Perfograma Size 150 when we printed it out and then used our KS 1.6 size stones. Because there were less letters, we could use a larger stone. In total, we used approximately 158 stones, so there's plenty left over to do another cushion. These stones are $7 and are available in our store here.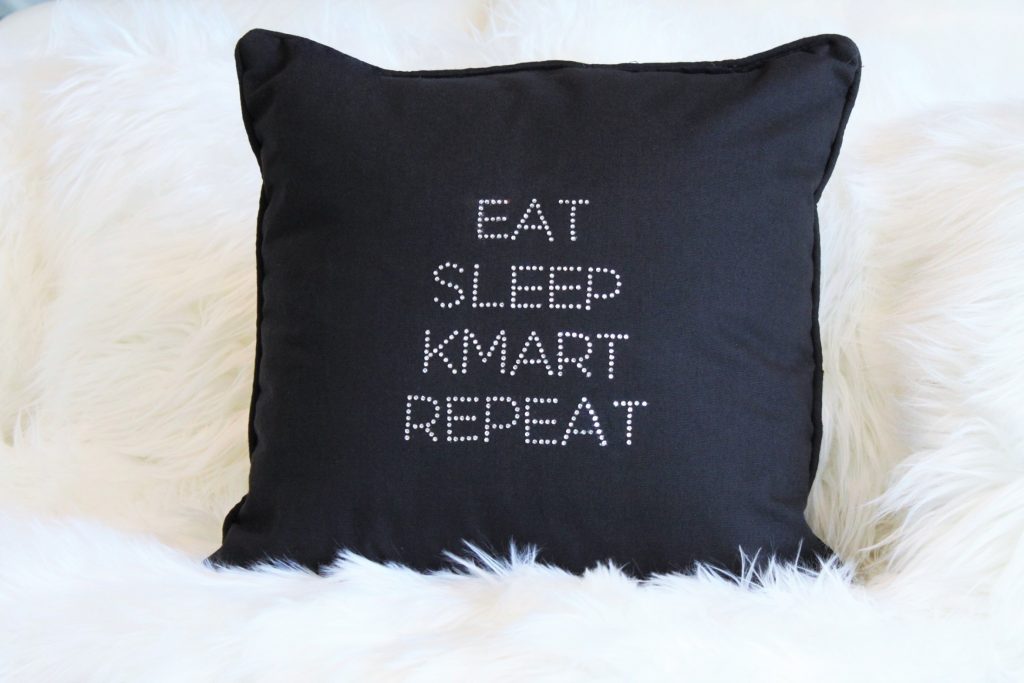 For our 'Eat Sleep Kmart Repeat' cushion we used the Perfograma font size 100 and our KS .8 sized stones. In total we used approximately 322 stones. These stones are $5 and are available from our shop here.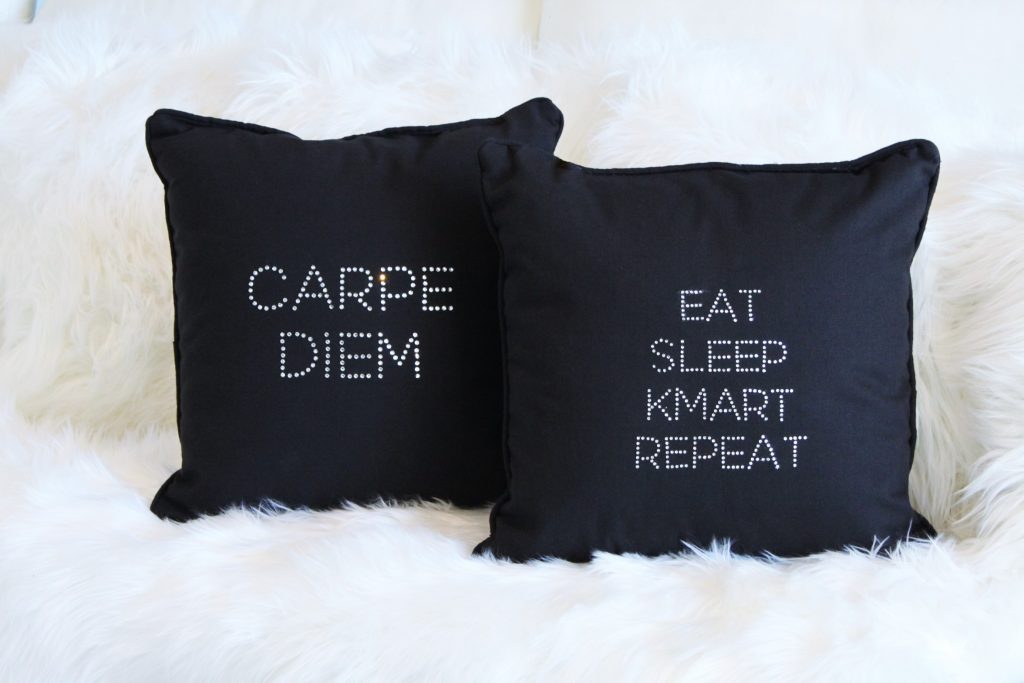 These cushions look great and completed cost around $8 each if you make two!
As we said earlier, the hardest part of this project is deciding what to put on your cushions! They would look great with an initial on them as well!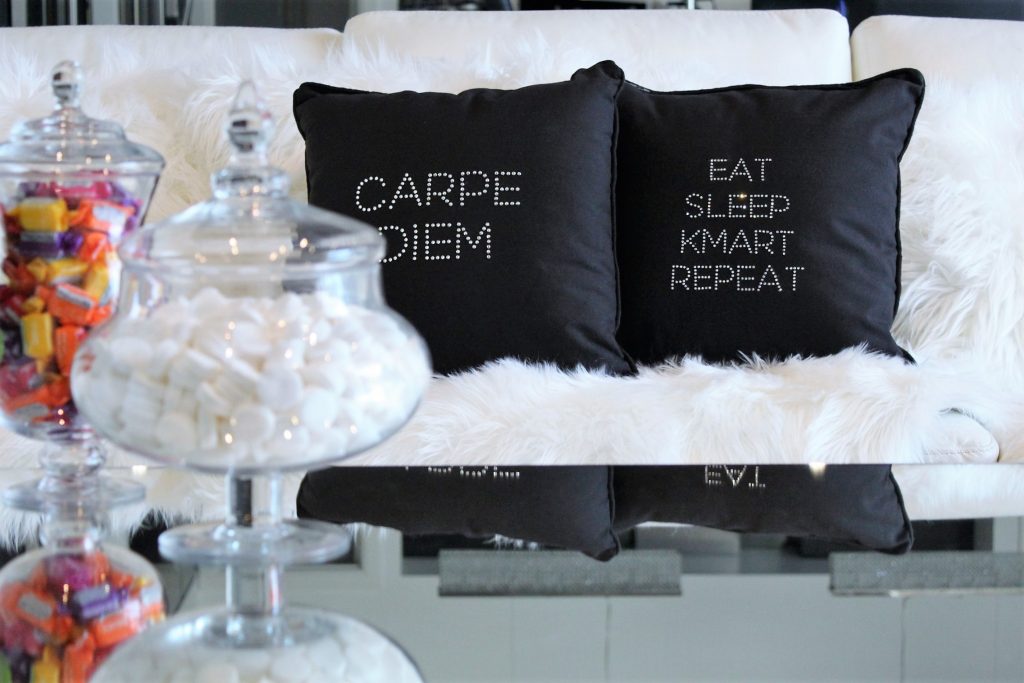 We've styled ours with the gorgeous Zsa Zsa Faux Fur Cushions and the White Wellington Rug. And, they look fabulous!!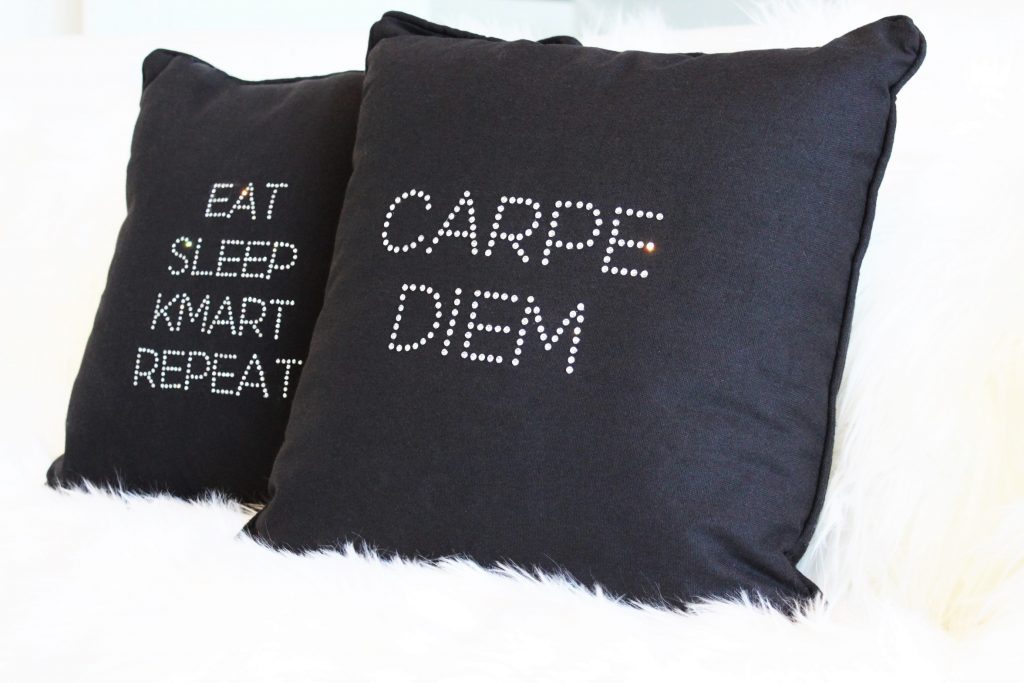 Don't forget we love seeing your projects, so make sure you tag us in your social media photos! Now it's time to get to Kmart and grab some more Hudson Cushions!!
As always, have a blinging great day!!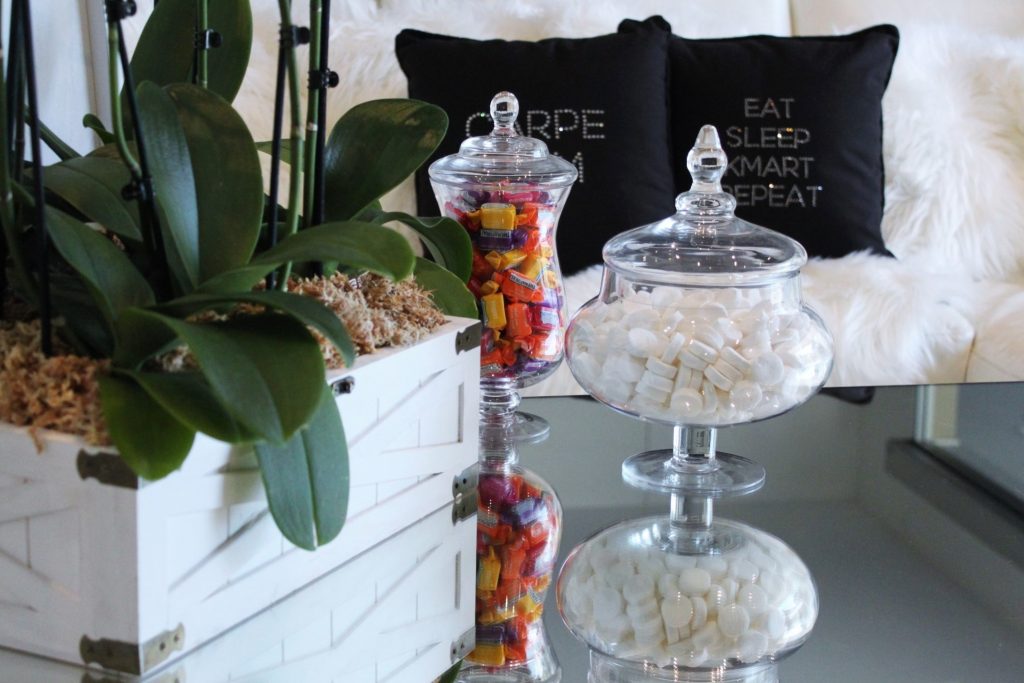 Categories: Homewares
1 comment