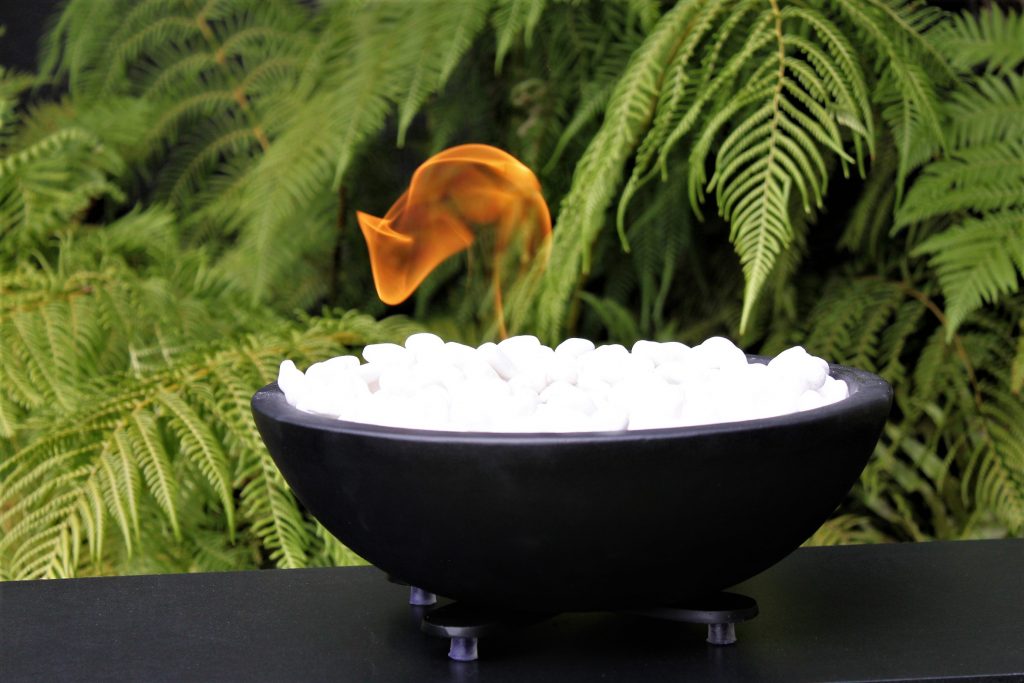 A fabulous fire bowl for under $20?! – Thank You Kmart!
Before we show you how to make this eye catching piece, we feel we should talk about safety precautions with this project. Obviously any open flame is dangerous, so this fire bowl should never be left unattended. How hot the bowl and stones get, depends on the length of time you burn your flame – but they will get hot! We've sat ours on the new Black Cross Trivet $5 for some added insulation.
You can extinguish the flame by placing something fireproof (like an old metal pot lid) entirely over the top of your burner – you can of course, just let the fuel burn out and the flame will extinguish.
Also, please be careful with little people – they too get mesmerised by fire, so take extra caution if you're using this around children.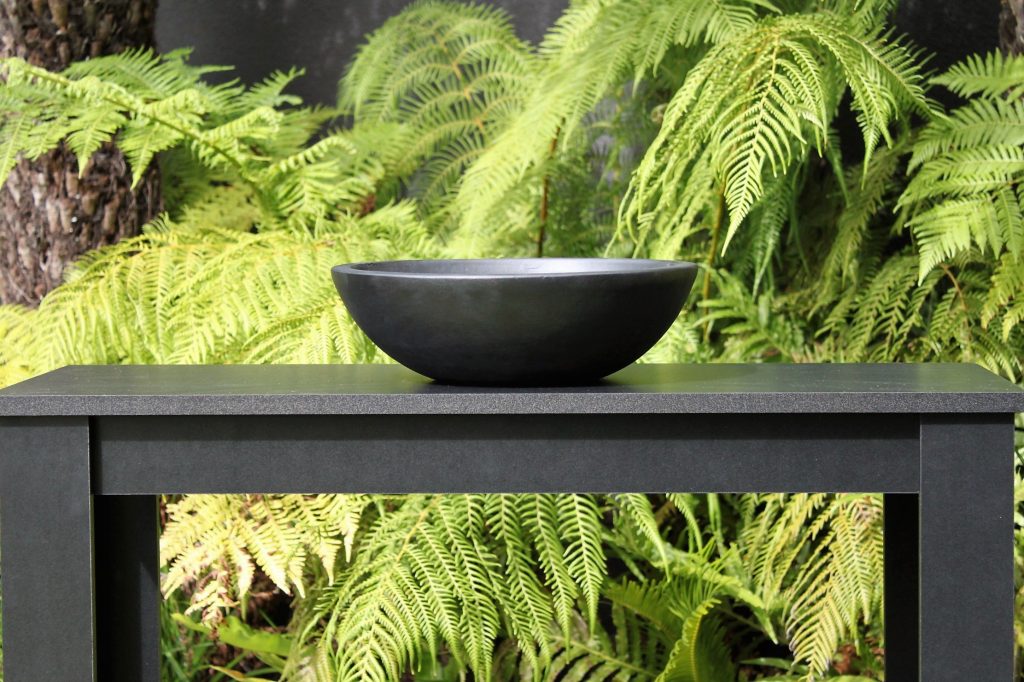 We've started with the Table Top Planter $7 which is a gorgeous black, terracotta bowl. You are also going to need 4 bags of the White Quartz Pebbles $2 a bag. We used about 3 and ¾ bags full.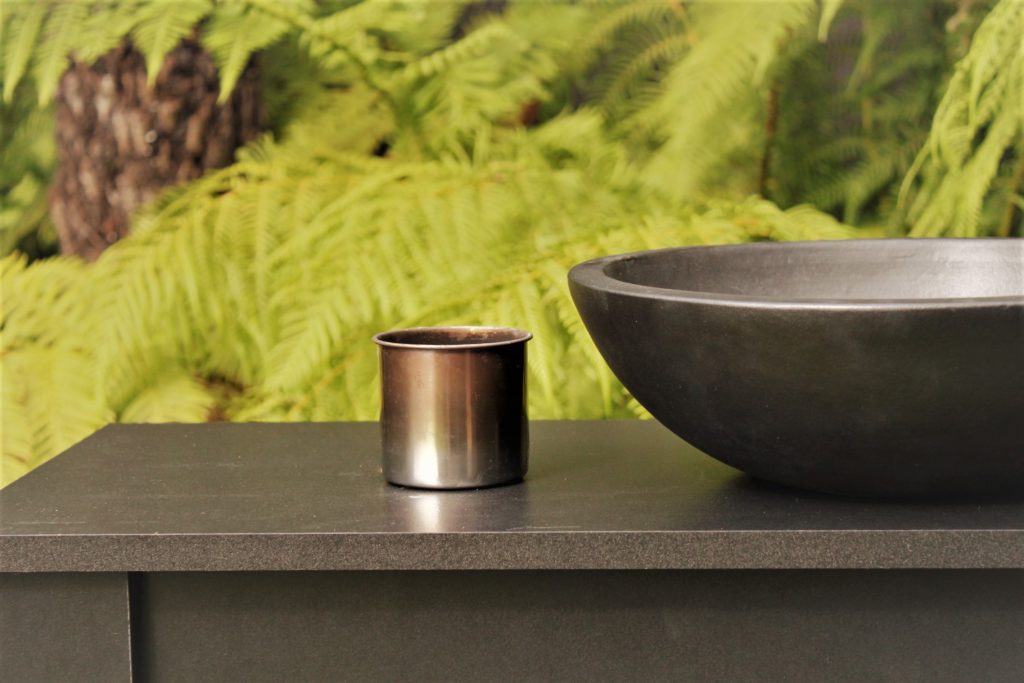 You're also going to need a small metal cup – this is an old one we had from another fire burner, but you could use a small tin (baked bean tins etc). Anything metal that is reasonable sturdy.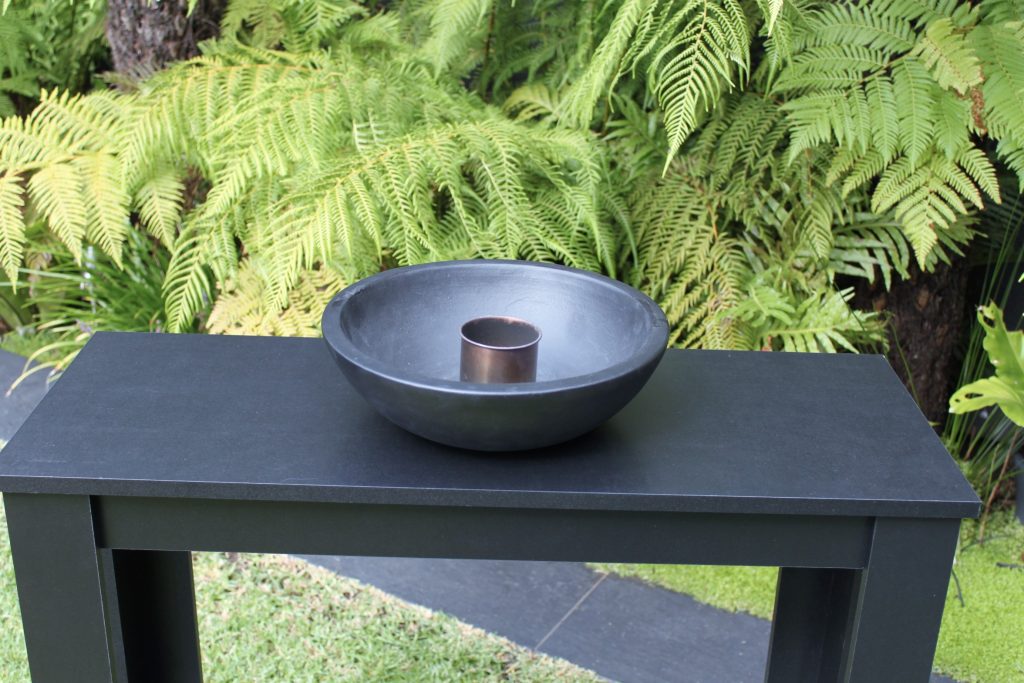 Sit the metal cup in the centre of the bowl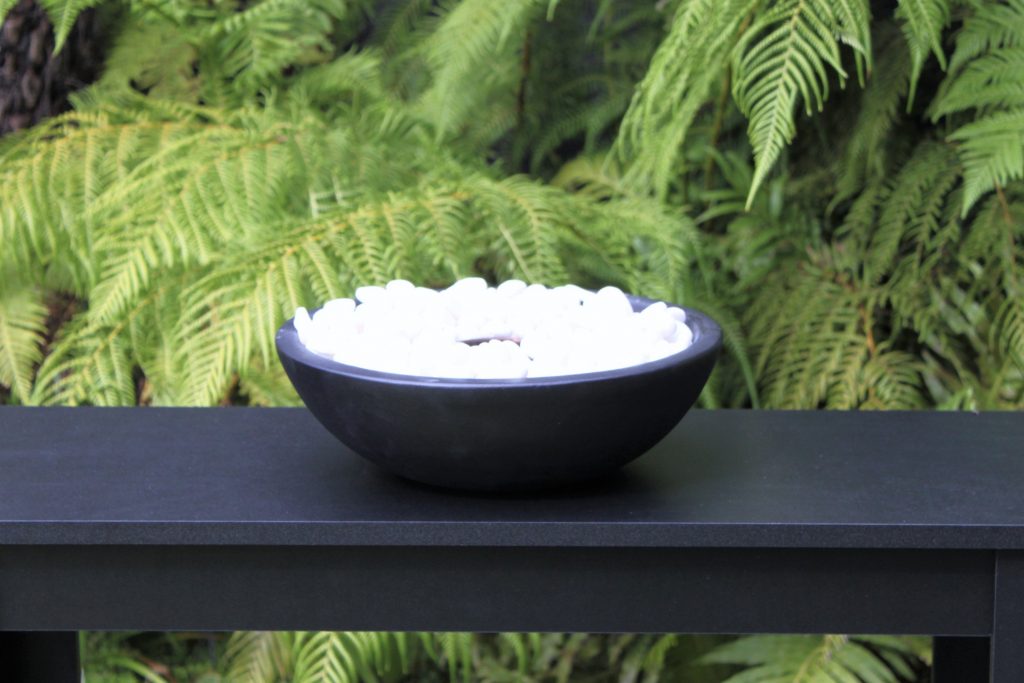 and fill around it with the white pebbles.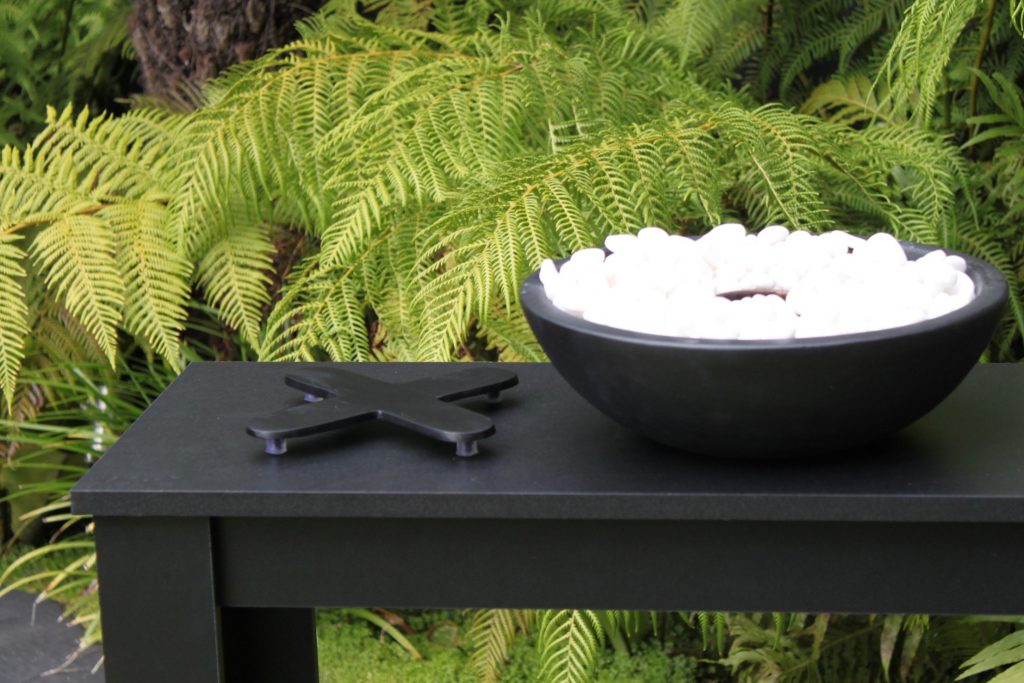 We think it's a great idea to sit your fire bowl on a trivet to provide some insulation between the bowl and the surface it's sitting on.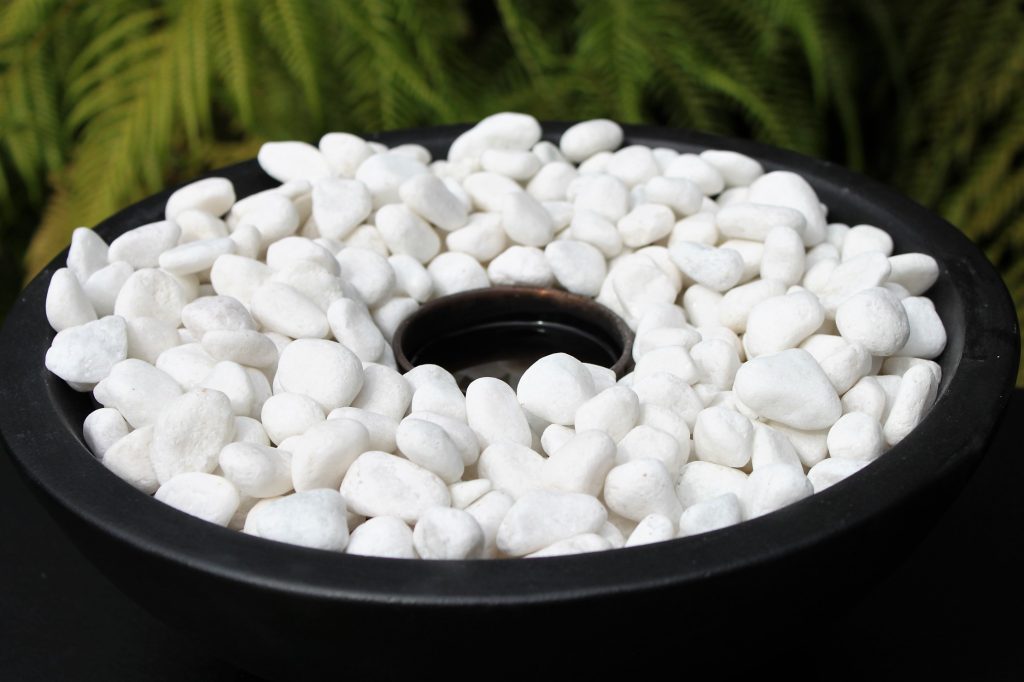 Next fill your metal cup with Methylated Spirits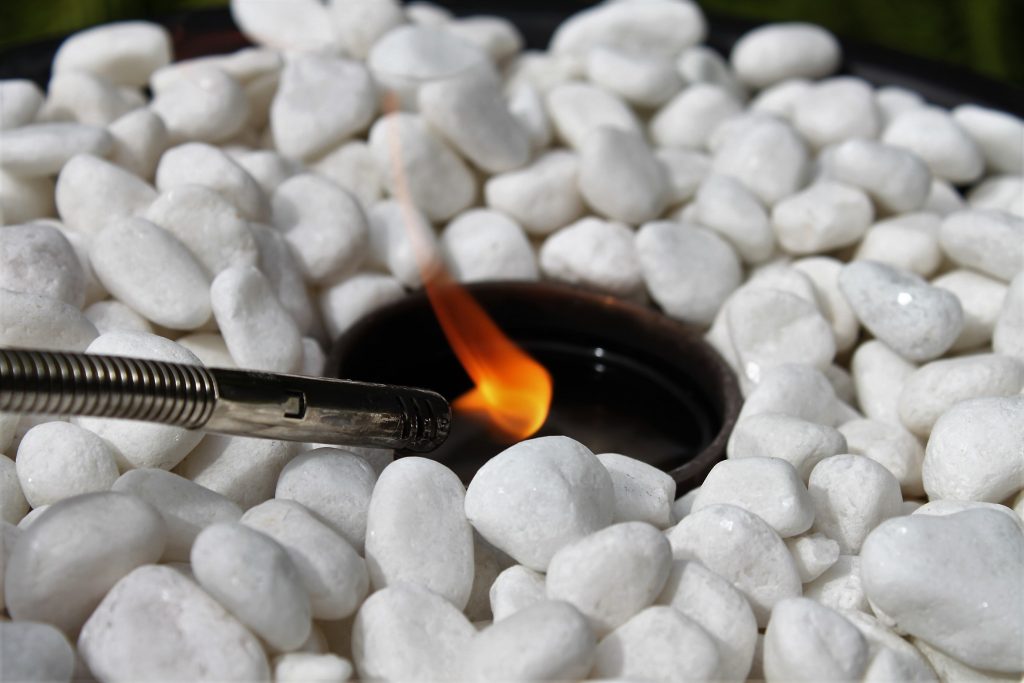 and using a BBQ lighter, carefully light the methylated spirits.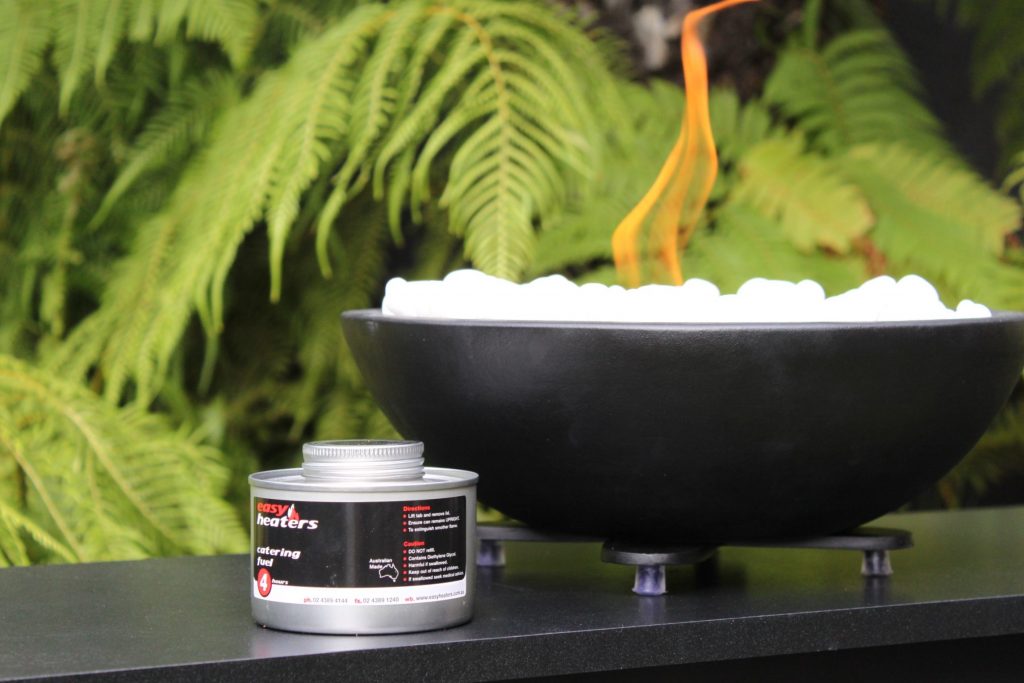 You can also use chafing fuel in your bowl if you can source some. We found ours at Costco, but they are available from Hospitality suppliers. (You will find the flame won't be as high using the chafing fuel, but in turn, the stones take longer to heat up.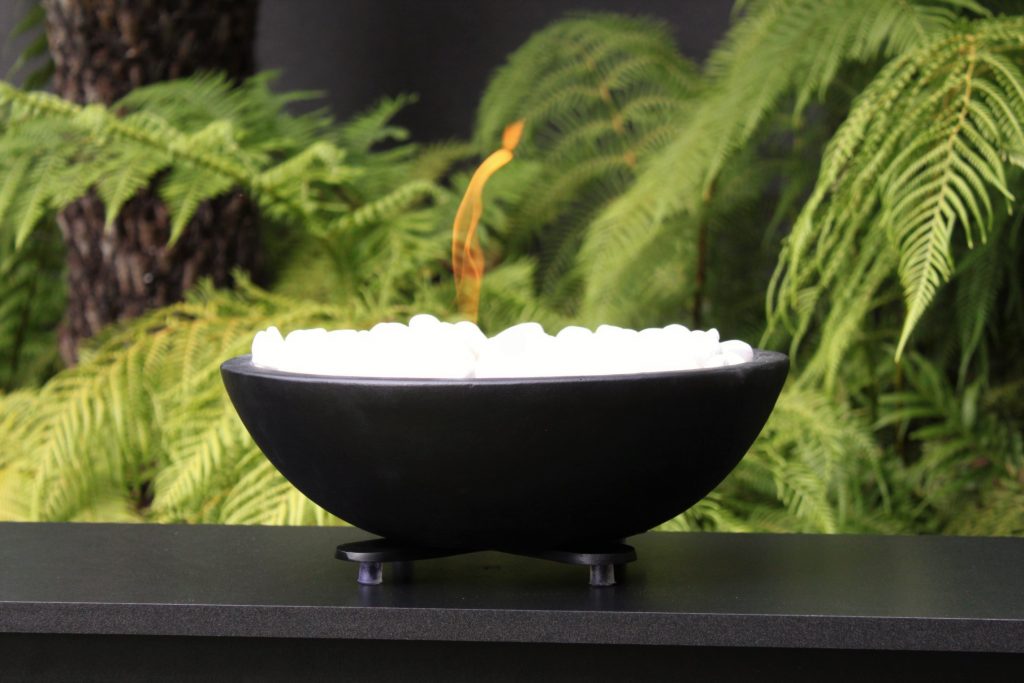 This is such a beautiful piece! Now we're thinking about making a few of them to put around the pool!!!! They would gorgeous sitting on the bluestone pavers on a beautiful summer's evening!!!
We hope you like this project as much as we do – remember to take care when using this fire bowl and as always, please use the #kmartstyling on all your social media pics so other @kmartstyling_offical followers can see them as well!!
Happy Styling!
Categories: Homewares