The Kmart Geo Table Lamp is a bold contemporary piece and we knew we had to have it the
moment we saw it! Because this piece is a stand out already, we realised we would need to give
it an extra special make over. And what a dramatic change it is!
We purchased 7 necklaces from Kmart's jewellery department and were lucky enough to find them at the
discounted price of $2.00!! Bargain!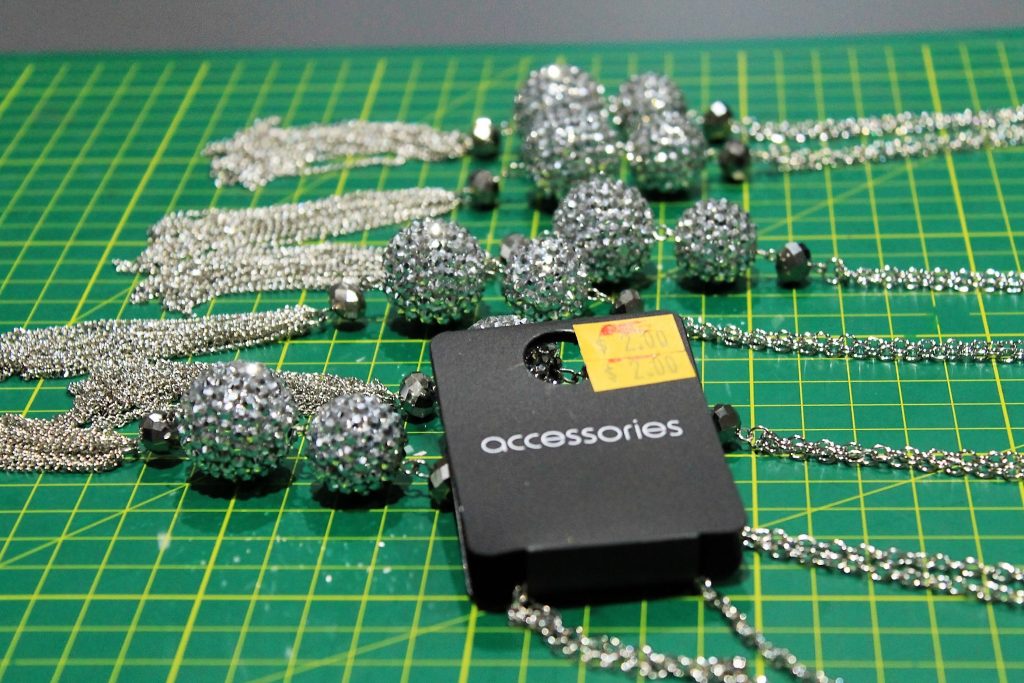 We knew the tassels from these necklaces would look great hanging around the base of the lamp shade, we just didn't
realise how great!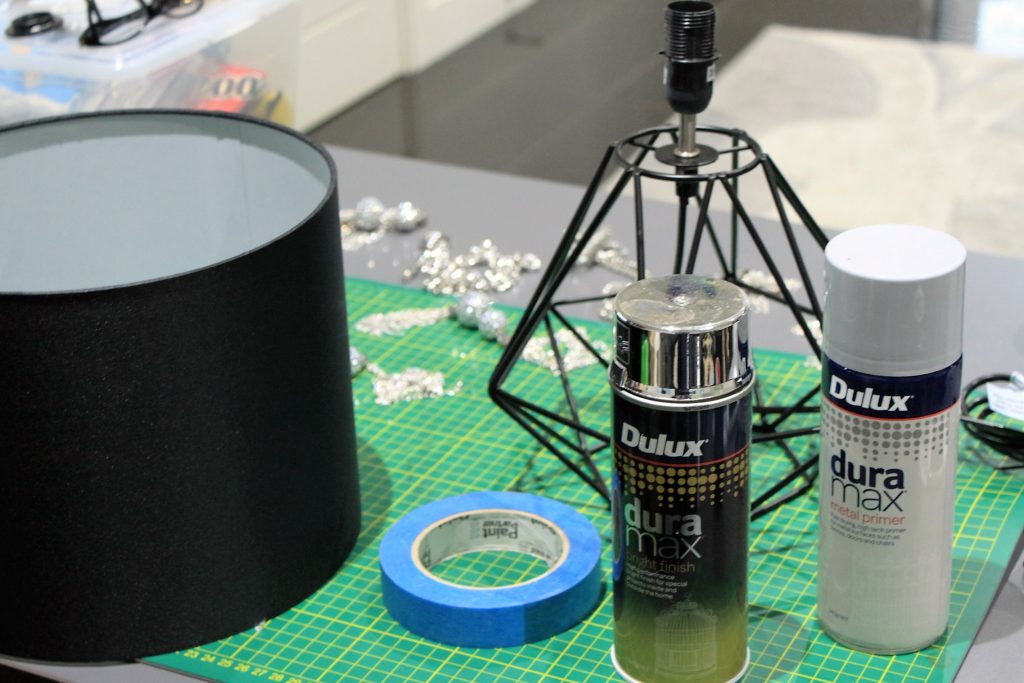 First thing we did was to prepare the base for painting. The black looks great, but we wanted to totally revamp this
piece, so opted for painting it a faux chrome colour.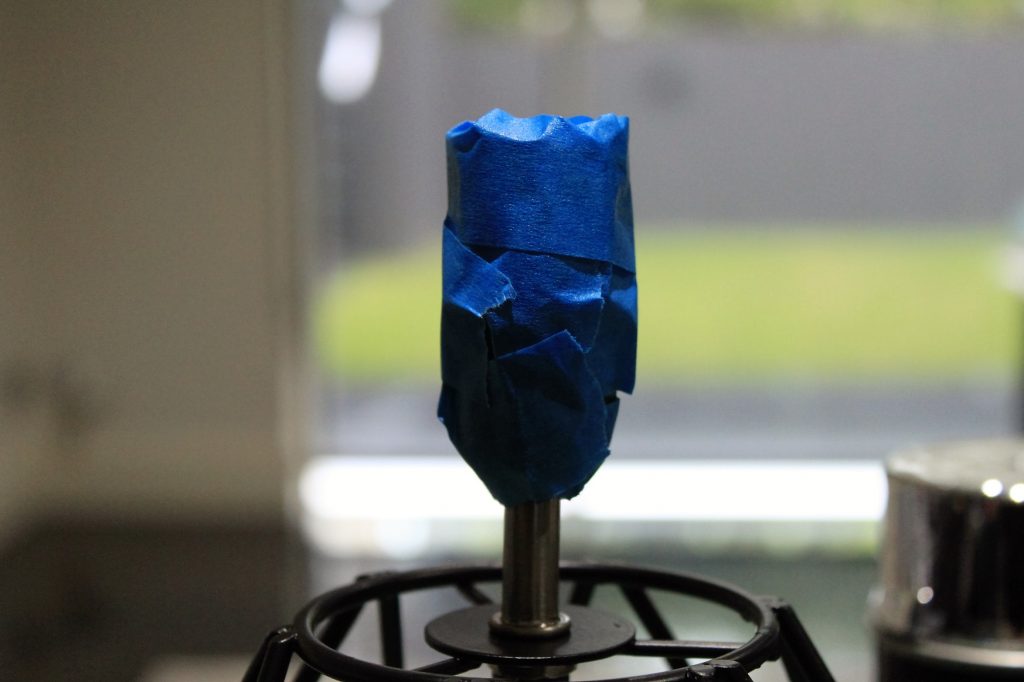 Make sure you tape off all the areas you DON'T want covered in paint. (It's worth the extra effort of covering the whole
lead, and not just part of it – spray paint gets everywhere!)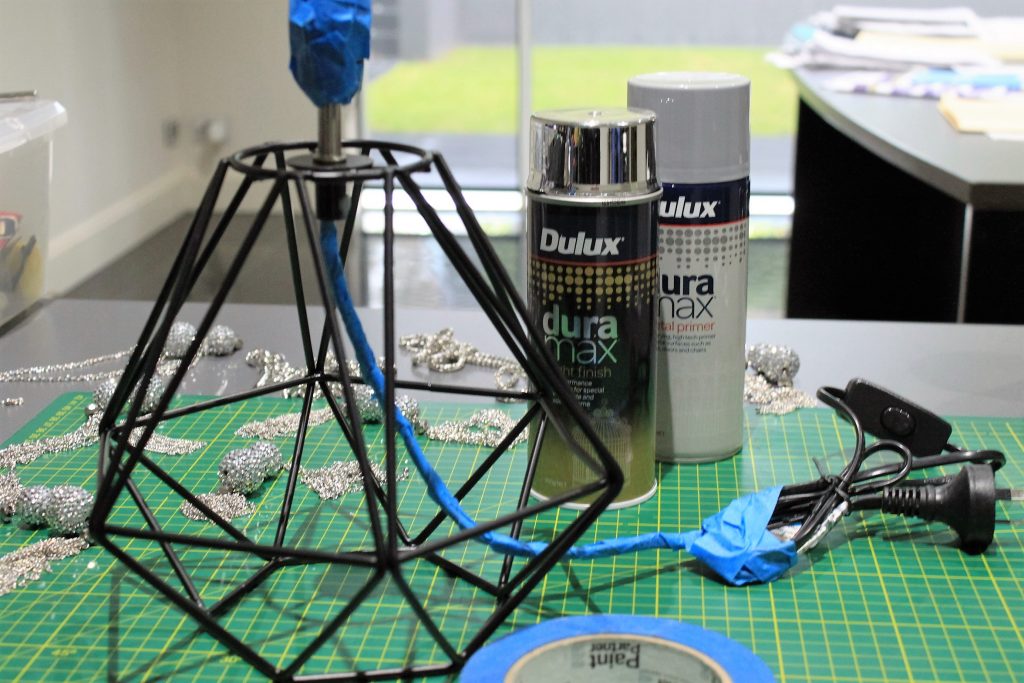 So we could achieve the best result, we used a good quality metal primer before spraying with the chrome. It's much better,
when you're spraying, to do a few lighter coats, rather than one heavy coat.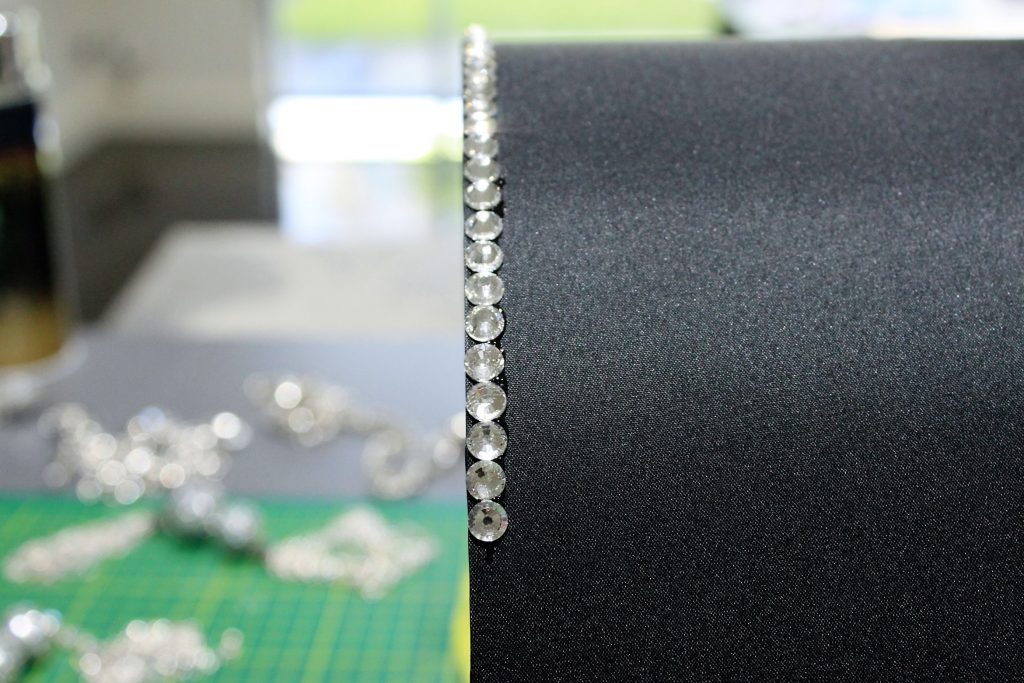 While that's drying you can start work on the lampshade. We commenced laying the stones starting from the bottom
and worked our way up for 5 rows. We used our largest stone, the KS 3.0's for this job which made it a very easy project.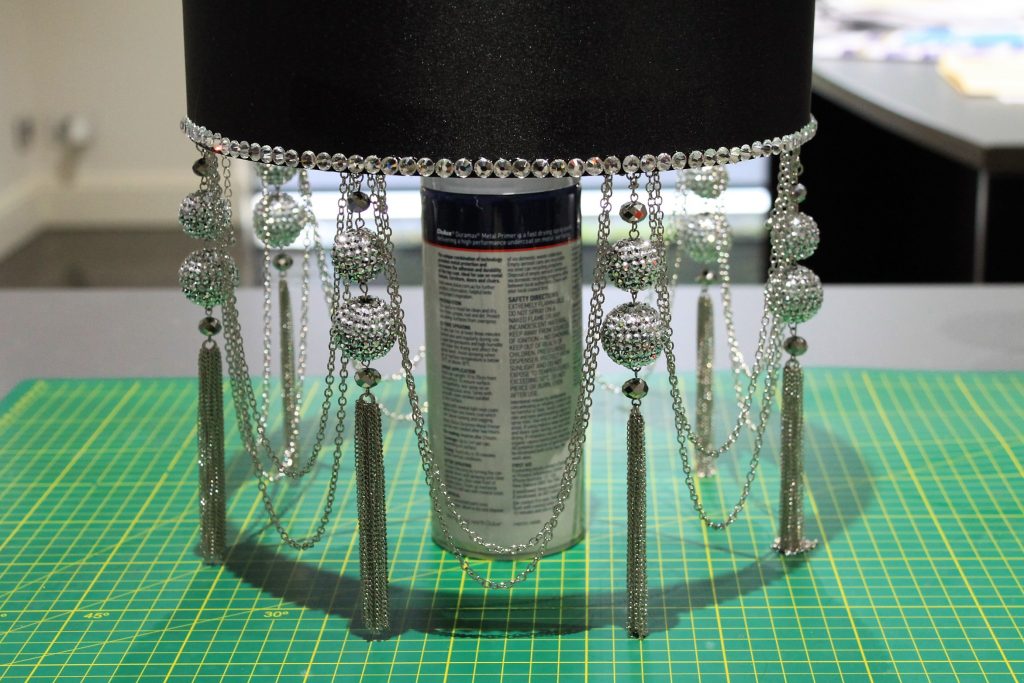 Our initial idea was to only lay one row of stones on the lamp shade, but once we'd assembled it we realised we needed
to cover a wider area so the adhesive strips on the inside wouldn't show. As it happens, the five rows look so much nicer
than the single row! Next step we did was to sit the lamp shade on a support – we used our spray can – and started the
process of placing the necklaces.
Once we had the necklaces in a nice layout we attached them to the inside of the lampshade with some heavy duty tape
and instead of hiding all those beautiful chains, we simply taped them and looped them over to the next tassel.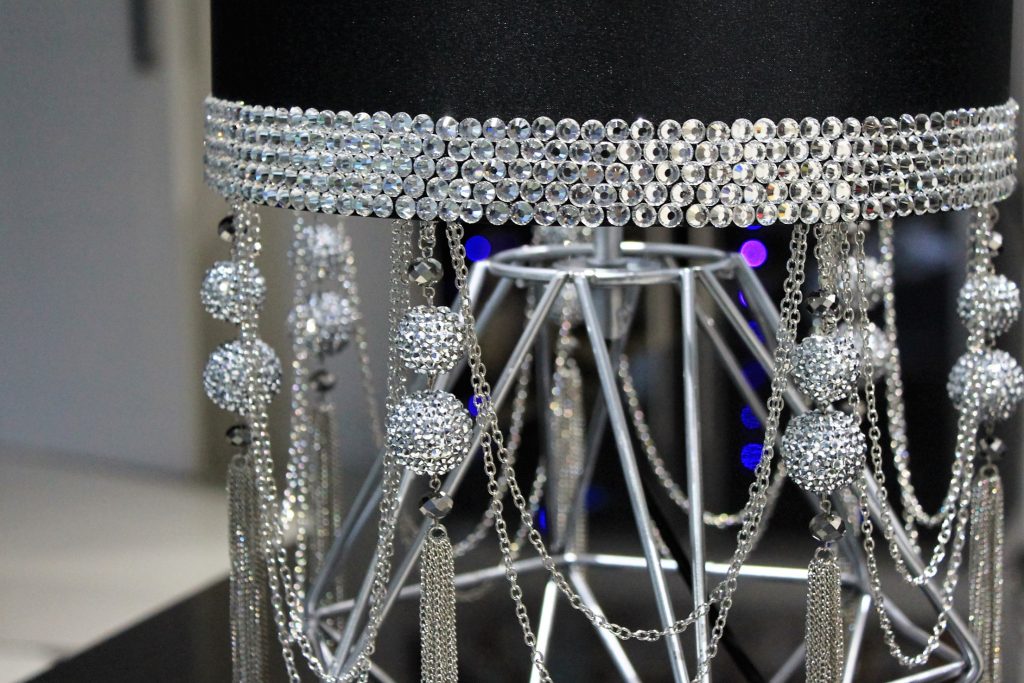 Once we'd finished taping it all up, we reassembled it and this is the result …. Simply Stunning!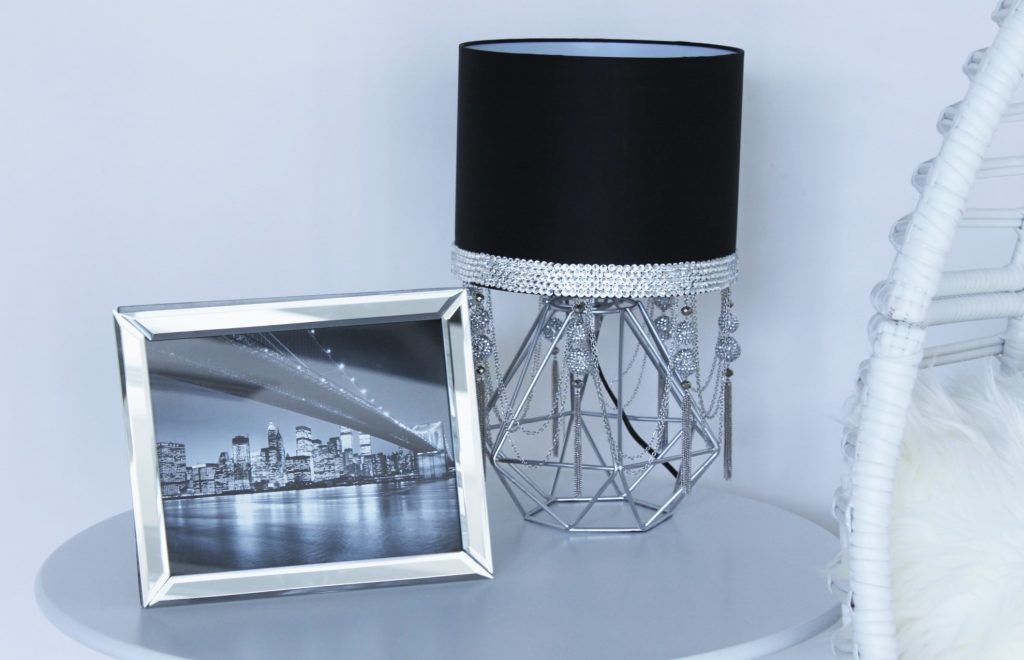 This is one amazing make over! It's hardly recognisable as the Geo Table Lamp!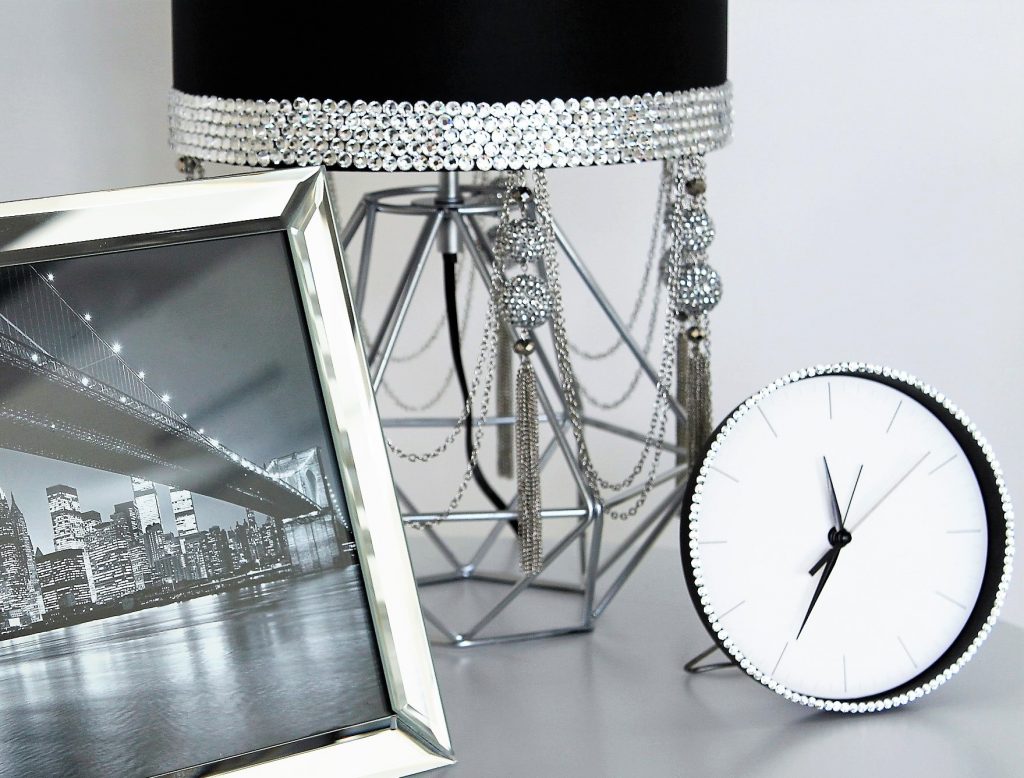 In total we used 600 of our KS 3.0 sized stones and 7 necklaces from the Kmart jewellery line. The Geo Table Lamp retails for $20.00
at your local Kmart.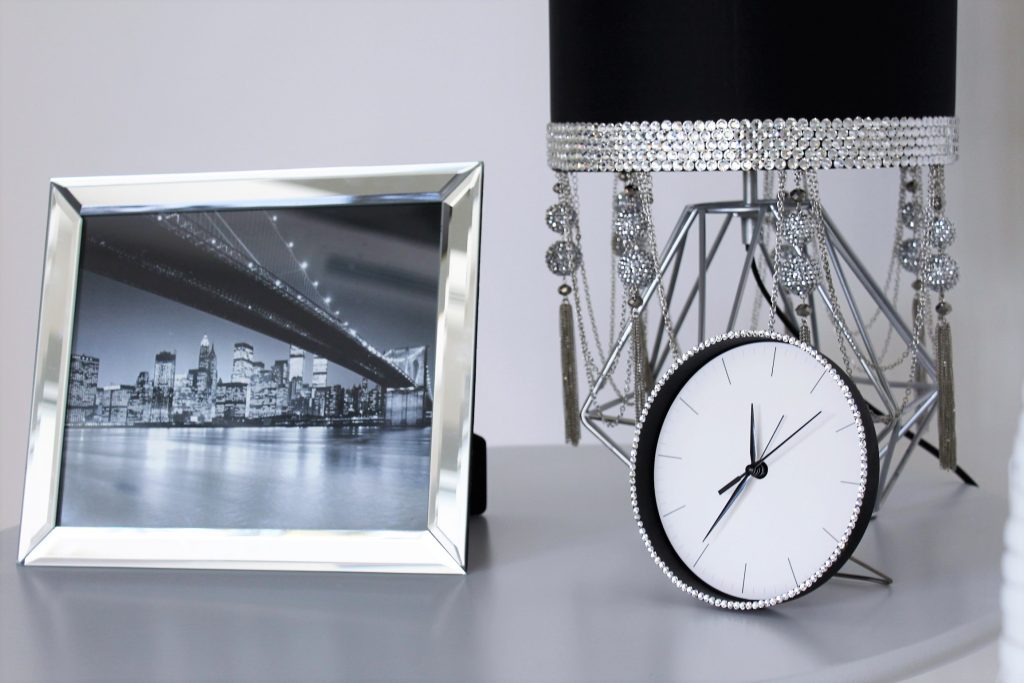 We love seeing your projects on social media, so make sure you use the hashtags #kmartstyling and #kmartkraze. By doing that,
everyone gets to see your creations as well.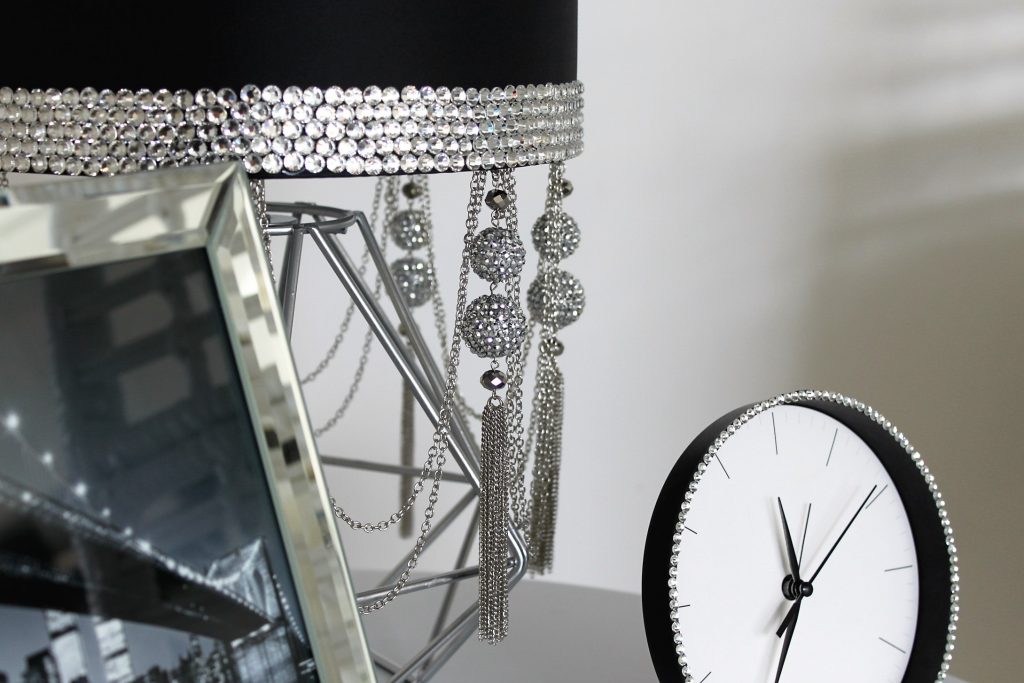 We have a full tutorial on how to apply stones here and our shop has everything you need
to add some glitz to your Kmart purchases!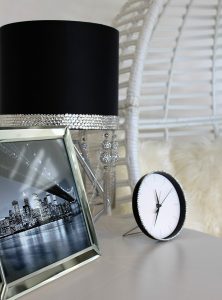 As always, have a blinging great day!!
Categories: Homewares