Kmart recently released this Horse Print on Canvas for $14.
It looks great, right?!
But what if we also purchased the Ava Collage Frame – ($25) and somehow combine them so we now have a framed canvas?!
It is possible and the results are amazing!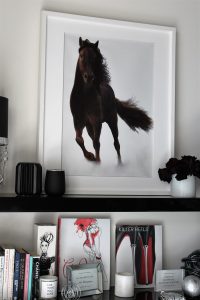 So how did we do this?! It's actually very simple and takes less than an hour to complete!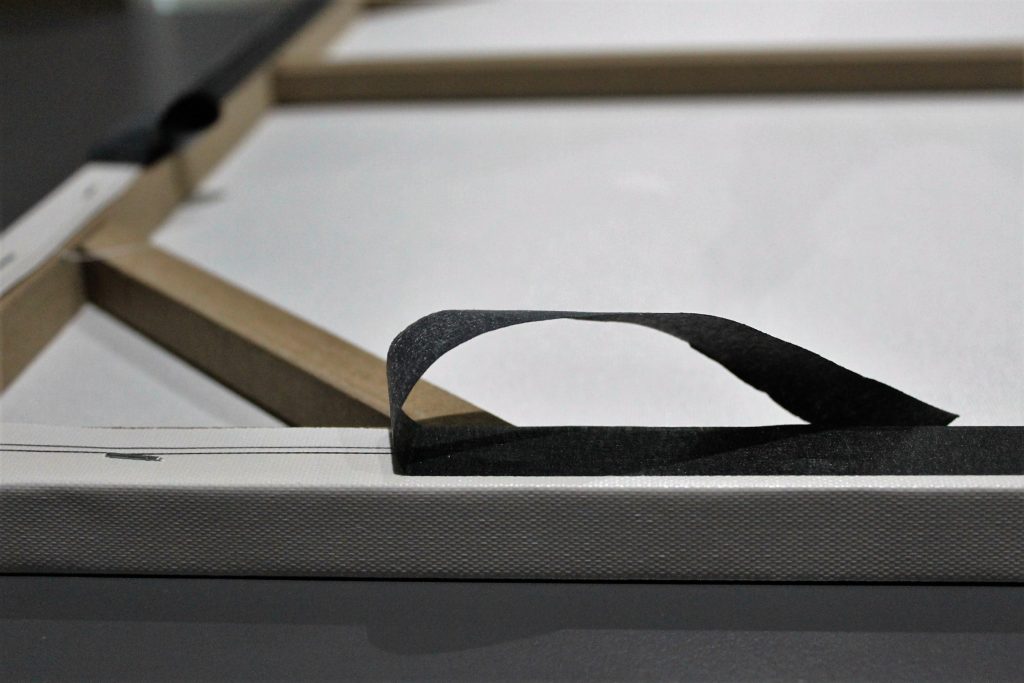 Start by turning the canvas print over and remove the black tape that runs around the entire edge, covering all the staples.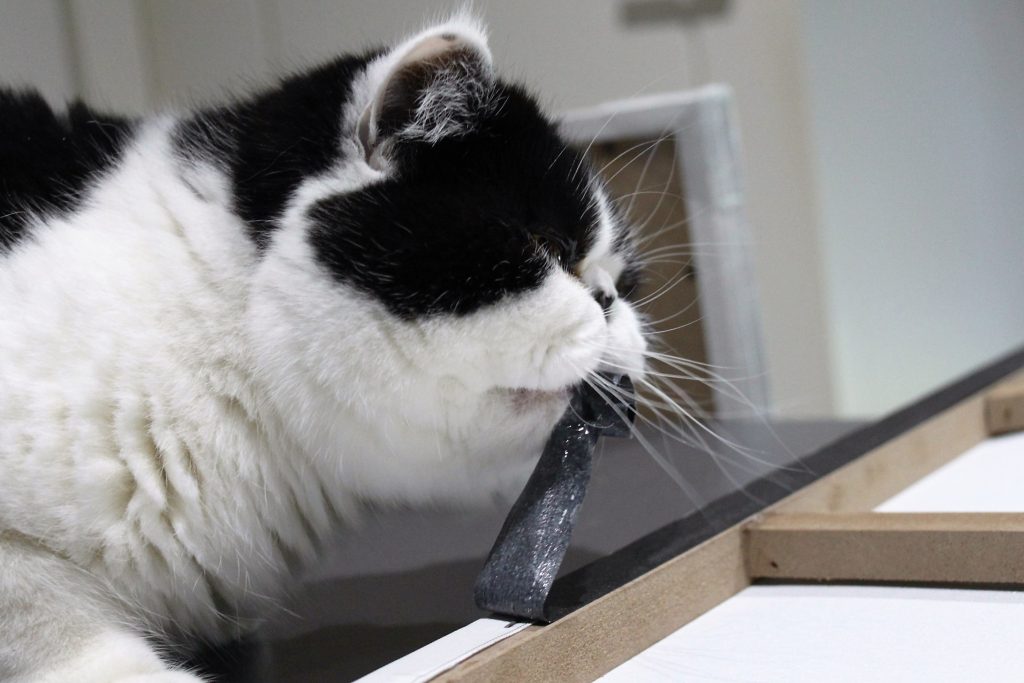 If you like, you can always enlist 'someone' to help you like we did!
Next take a screwdriver and remove the hanging hooks.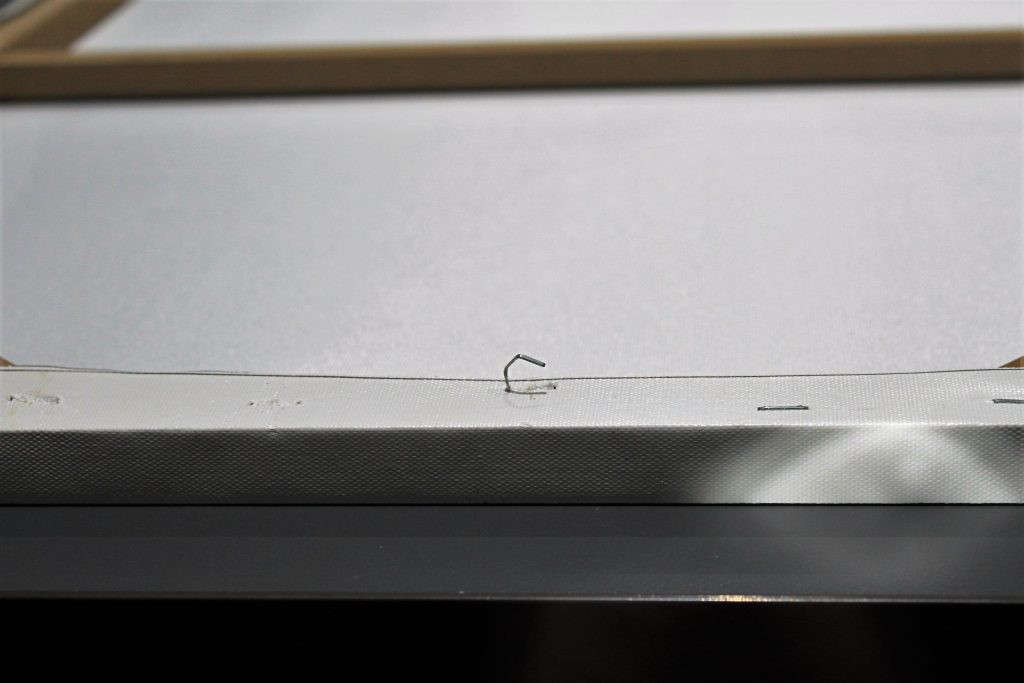 The next bit takes a little longer, but it's still not too difficult! Slowly go around the edge and remove the staples holding the canvas onto the wooden frame. We used an old, thin screwdriver and slowly tapped that under the staple until it had lifted slightly, then used the same screwdriver to lift one side of the staple, and then removed it with pliers. After the first few, you will get the hang of it and you'll be done in no time at all!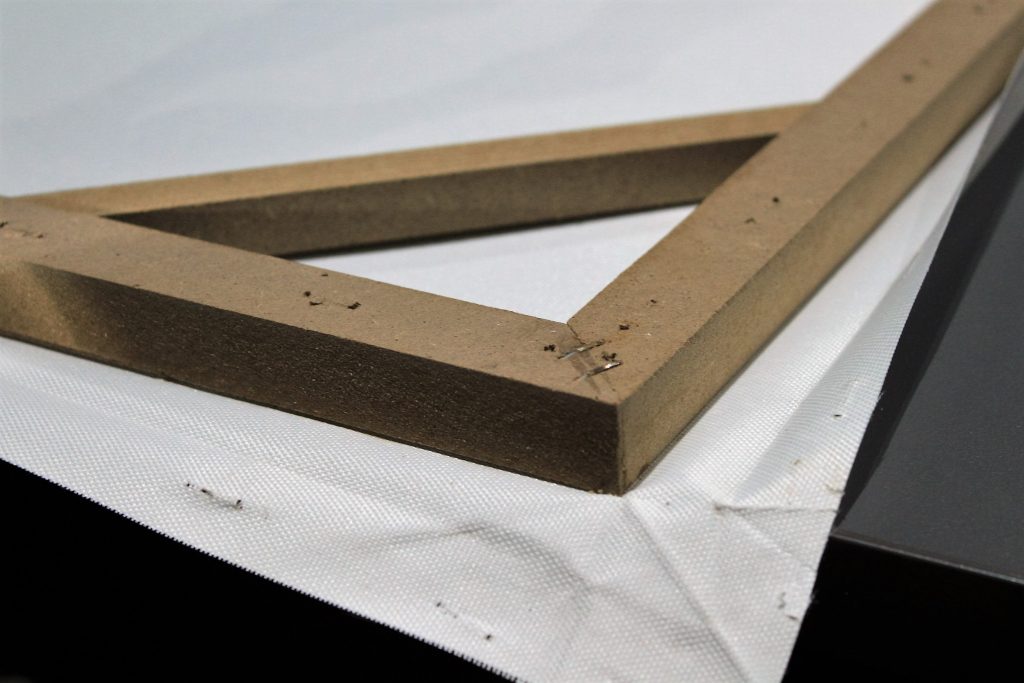 Once all the staples are out, gently unfold the canvas from the frame and sit the frame to one side.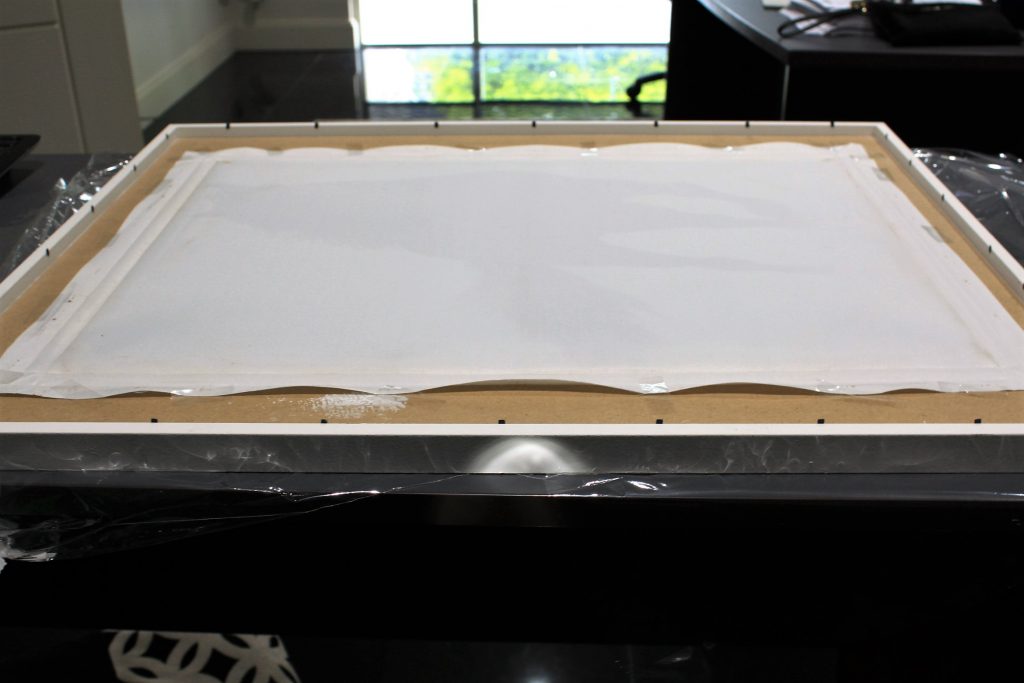 Unwrap the collage frame and remove all of its inserts. This frame came with a clear Perspex sheet, which we assume comes in lieu of glass, but we didn't use it. We laid the canvas inside the frame and just temporarily taped it into position. We do this so we can turn the frame right side up and check that the canvas is positioned correctly before we reassemble the backing on the frame. Once it's in perfect position, change out the temporary tape for some tape that has a stronger bond and rebuild the backing back into the frame. (We always use an old dinner knife to open and close the little black tabs on the back of frames … so much easier than using your fingers!)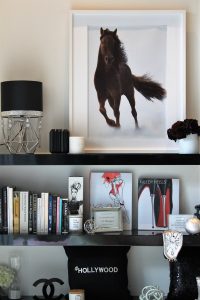 And there you have it! An ordinary canvas, turned into a piece of art! This frame has given so much depth to this picture – it's astounding!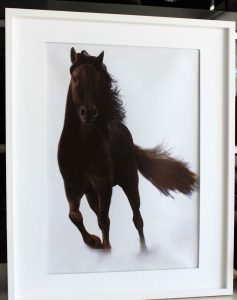 Don't forget we love social media and seeing your creations. Upload your photos and use the hashtags #kmartstyling and
#kmartkraze that way all the other @kmartstyling_official followers can see them too!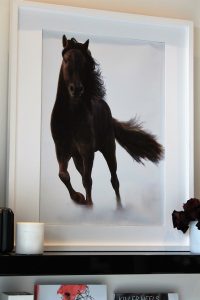 As always, have a blinging great day!!!
Categories: Homewares