Our wonderful friends at Kmart have released a beautiful freestanding mirror and it's only $39! The 'Modern Mirror' is only available in store, (not online) and it is a great feature piece for any room. We say feature because it stands a grand 170 cm tall!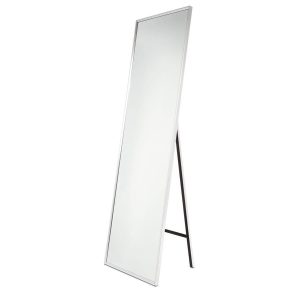 This contemporary mirror is perfect as is, so we knew we wouldn't need to do a lot to it, to make it dazzle!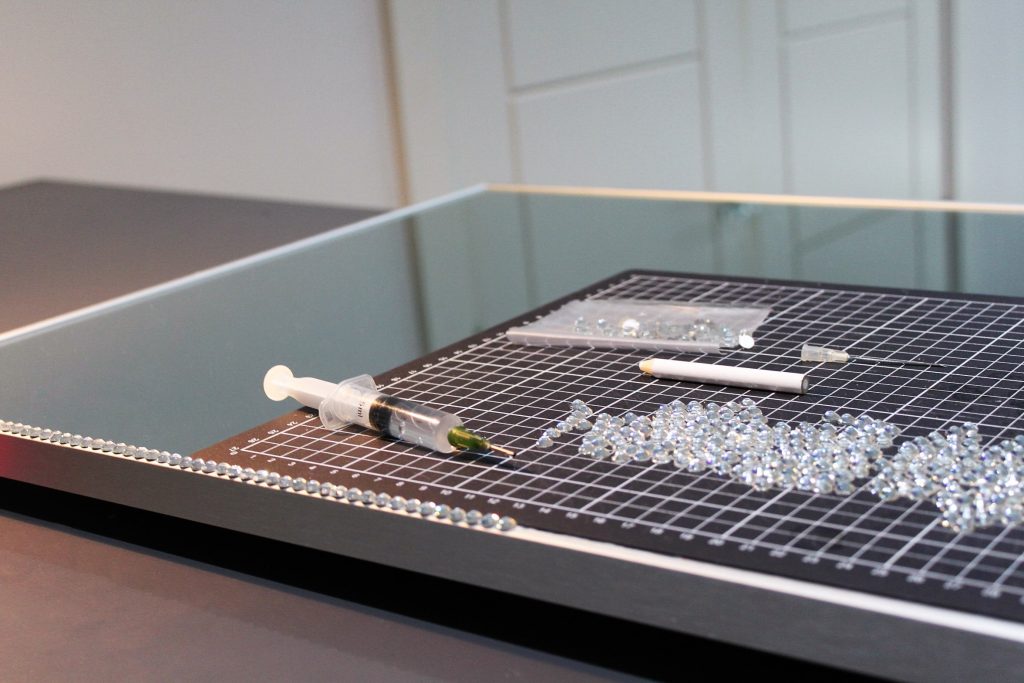 To do this project successfully, you will need a large flat area to work on – the dining room table would, in most cases, be perfect, but failing that, working on the floor would be an ideal option. This mirror is quite fragile because of its length, so you really need to work somewhere where it will be stable and fully supported.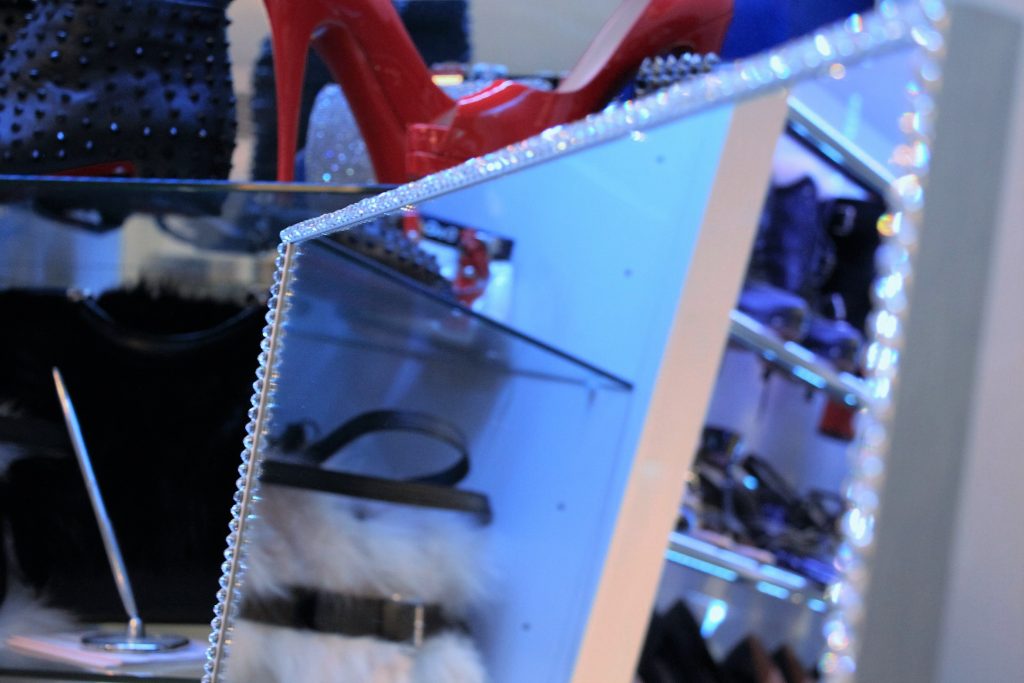 We opted to use our largest stones on the aluminium frame – they fit perfectly and because of their size, they reflect a lot of light!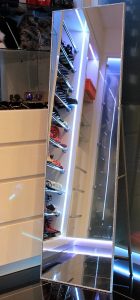 We simply laid one row of stones around the entire edge of the mirror – it doesn't take long! This is definitely a project you can complete in a couple of hours.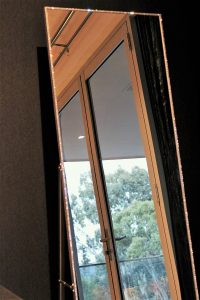 We think sometimes, the most minimal makeover, can have the greatest impact! Now the mirror is surrounded with our stones, it looks like a gorgeous high-end piece!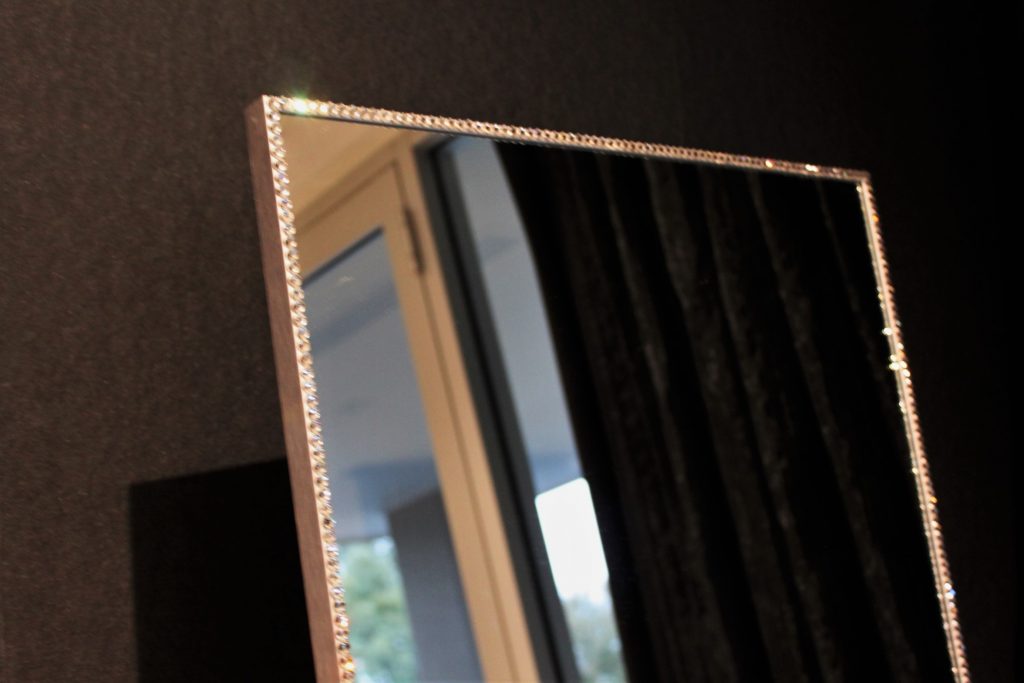 To break the project down – we used approximately 696 of our KS 3.0 stones. That means you will need 5 packs of these stones to completely surround the mirror. We loaded a new glue syringe prior to starting with approx. 3mls of glue and had enough to complete the project.
(Our E6000 glue comes in 29.5ml tubes – ample for quite a few projects!)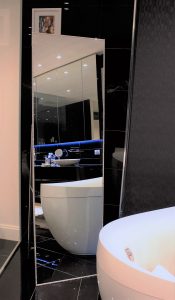 Everything you need for this project is available from our shop here.
Once we'd finished the mirror, we couldn't help but move it around into different rooms to see how it would look!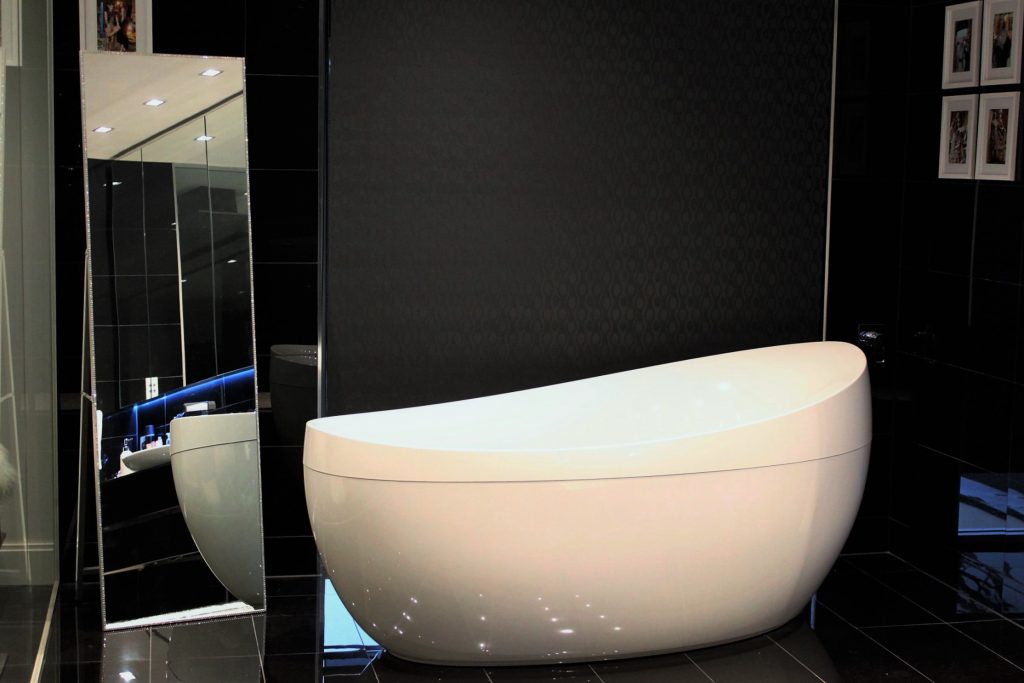 Bedrooms, Bathrooms, Dressing Rooms, Entryways …. Any. Where!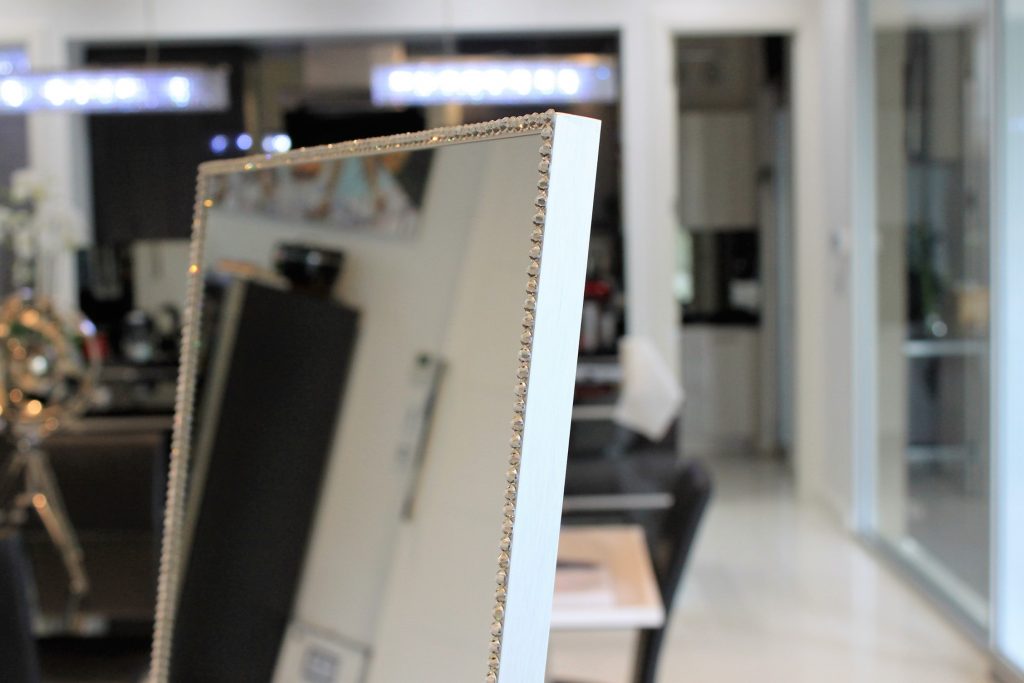 It is worthwhile noting that we contacted three Kmart stores before we located one that had these "Modern Mirrors" in stock – we're not sure why, but if you're after one, we suggest ringing around – quickly!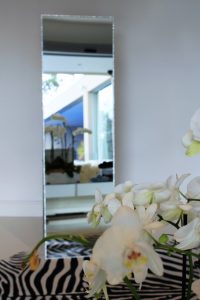 Don't forget we love social media and seeing your creations. Upload your photos and use the hashtags #kmartstyling and
#kmartkraze that way all the other @kmartstyling_official followers can see them too!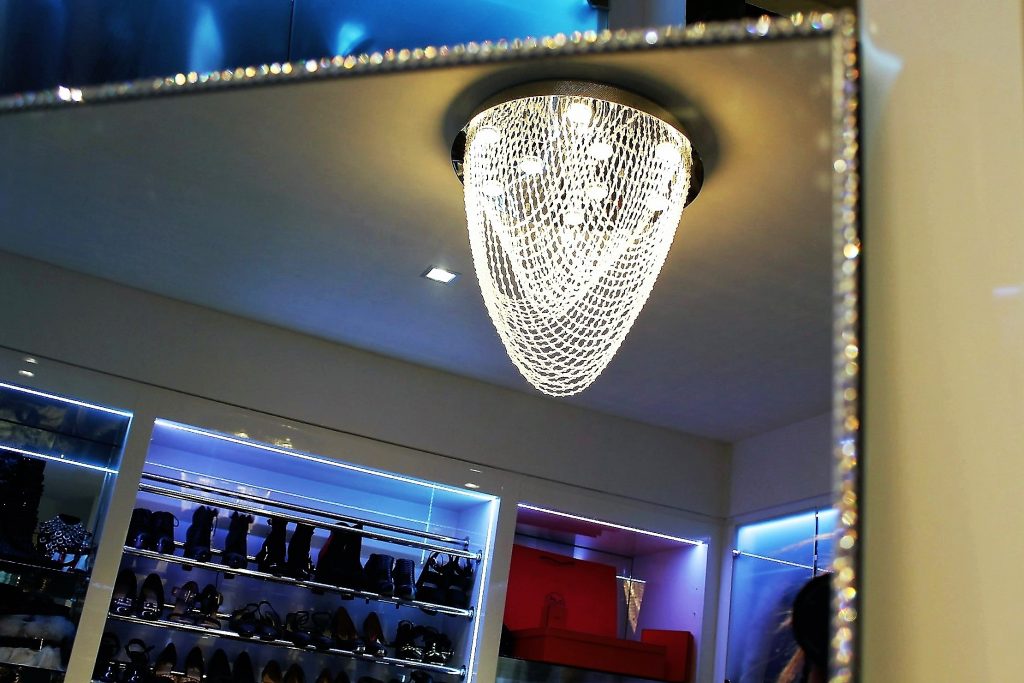 As always, have a blinging great day!
Categories: Homewares