Kmart have upped their game in the Bathroom Department! We are seeing gorgeous pieces on the shelves,
so we grabbed these beautiful black glass, digital bathroom scales. While we've come to expect great products
at low prices, Kmart have outdone themselves with these scales, retailing at only $15.00. That's not a typo,
that's the price! Un. Be. Lievable!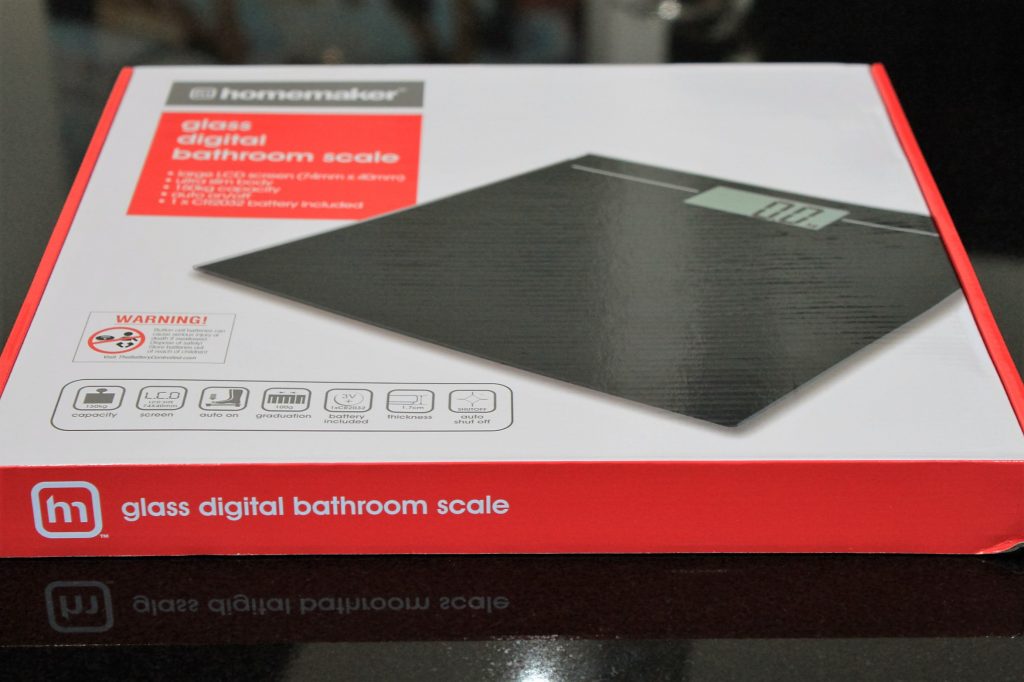 These scales are sleek, but we're going to make them even sleeker!
We have to stop ourselves stepping on them 75 times a day, just so we can
see their beauty!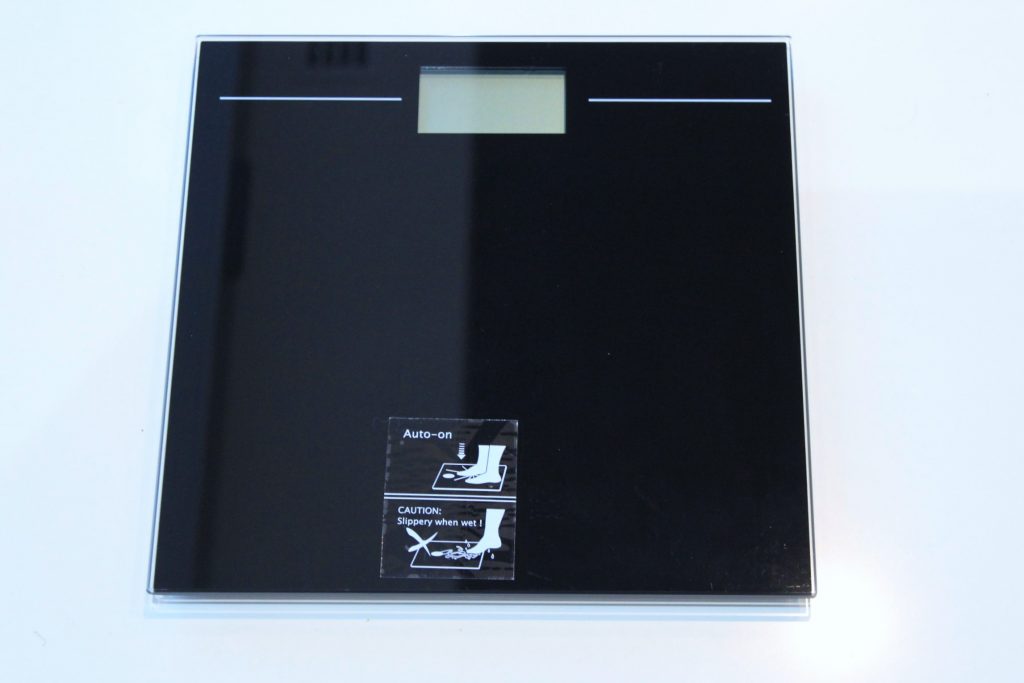 This is a relatively easy project and can be easily finished in an afternoon.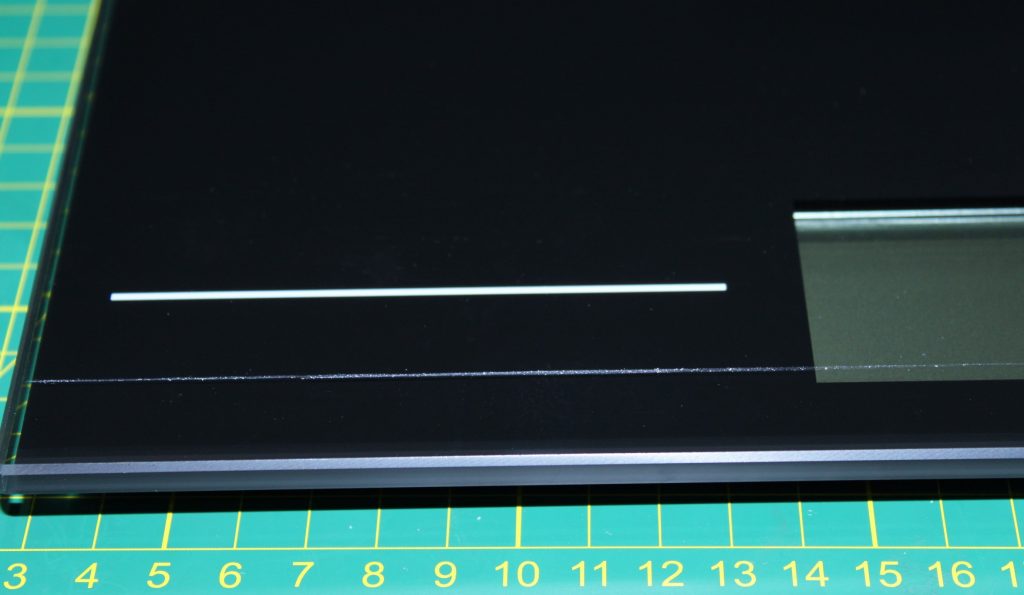 The first thing is to decide the way in which you want to lay your stones. Rather than doing one big block, we've broken it up
into a few single lines and then a block of stones. It can very effective laying them like this, especially if there's a black base.
We've drawn lines with our wax pencil (very gently and then we re-sharpen it) to show where the stones will go.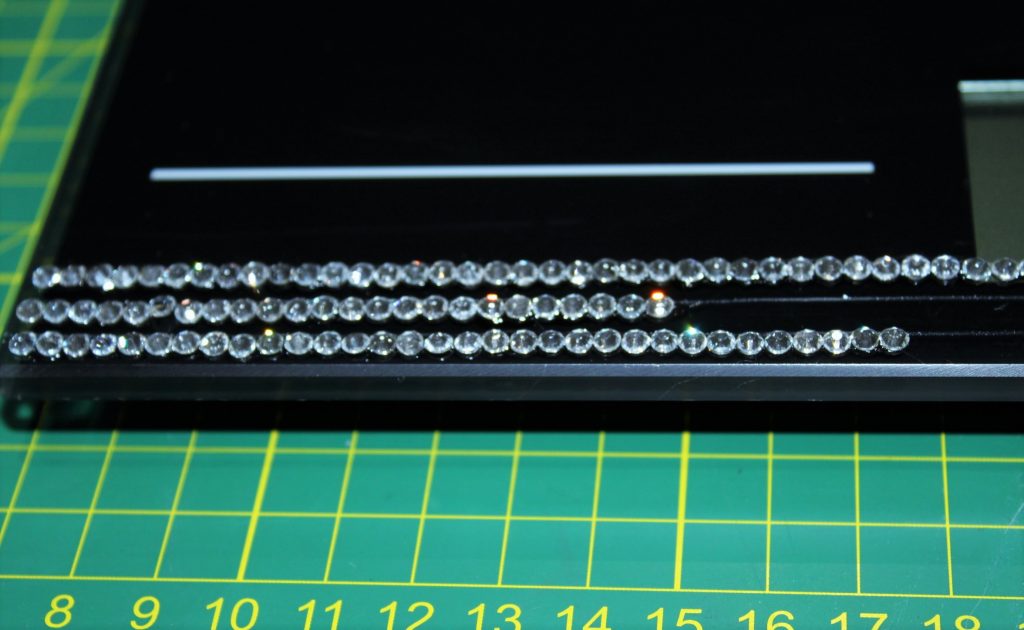 Remember when you're gluing onto a shiny surface like this, your stones may slip and slide around a little bit. Don't stress ….
Lay a few and then go back and gently push any that moved, back into place. The E6000 glue (available from our shop) is
perfect for this work. It dries relatively quickly and always dries clear. There's a reason we use it on ALL our projects!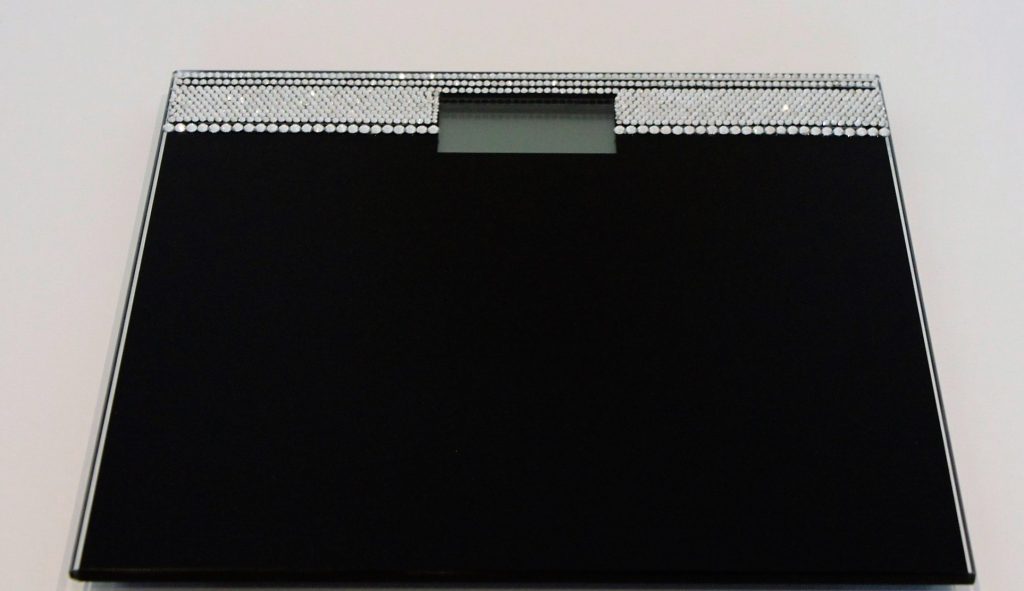 Start laying the stones from the top and work your way down. By doing it this way, you'll never end up resting your arm
on stones and risk them moving. Our design incorporates 3 single lines of stones, and then we blocked in either side of the
display window and finished it with a single line of a larger sized stone. And we think they look AMAZING!
Here's the details if you'd like to replicate our look.
We have used approximately 840 of our KS 1.2 size stones and the feature row uses 48 x KS 2.0 stones.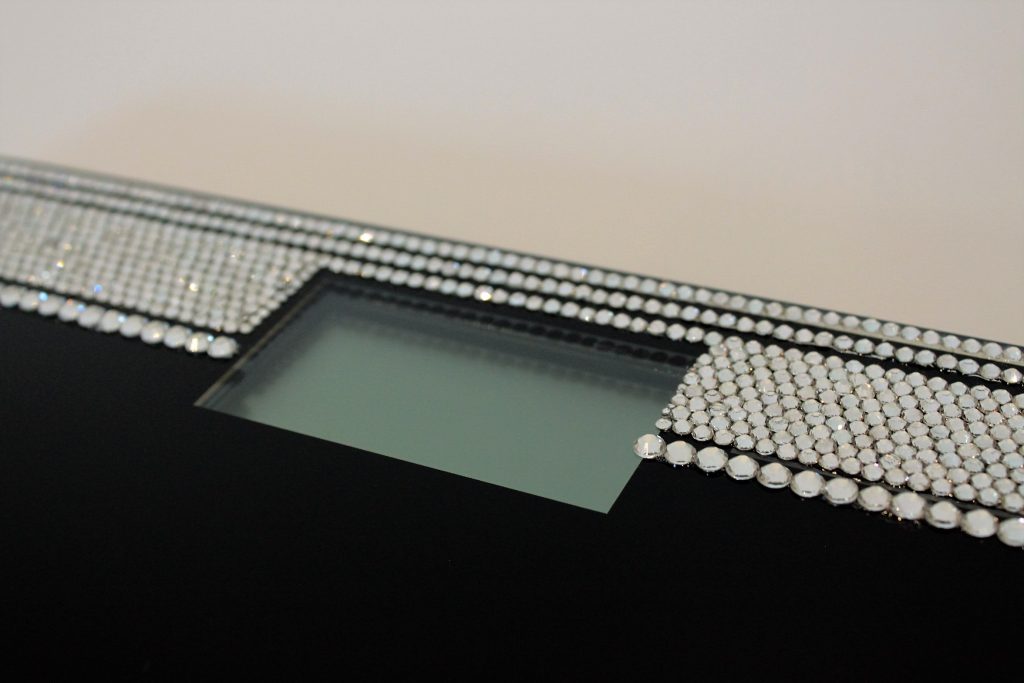 It's hard to photograph the sparkle that comes from these scales … but believe us when we say they are very impressive!
These scales will look beautiful in any bathroom or bedroom and we think they would make a perfect gift for any woman
who loves a bit of bling!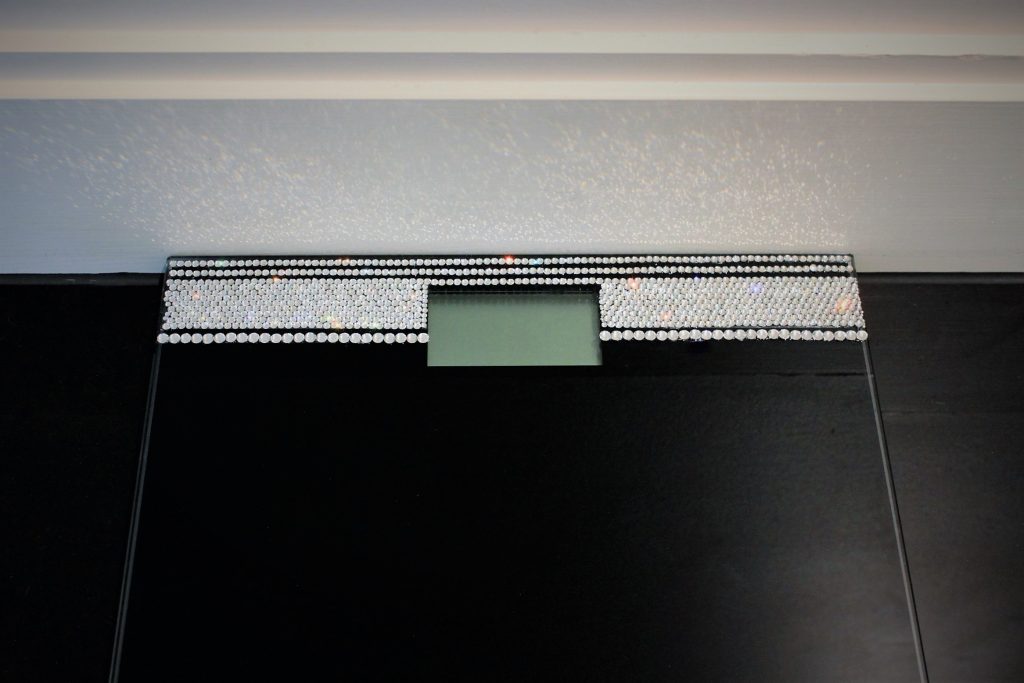 We think they look equally great on either a dark or light floor. This product would have to be one of Kmart's best for value
and design – such a hot item and thank goodness the days of ugly bathroom scales is over for good!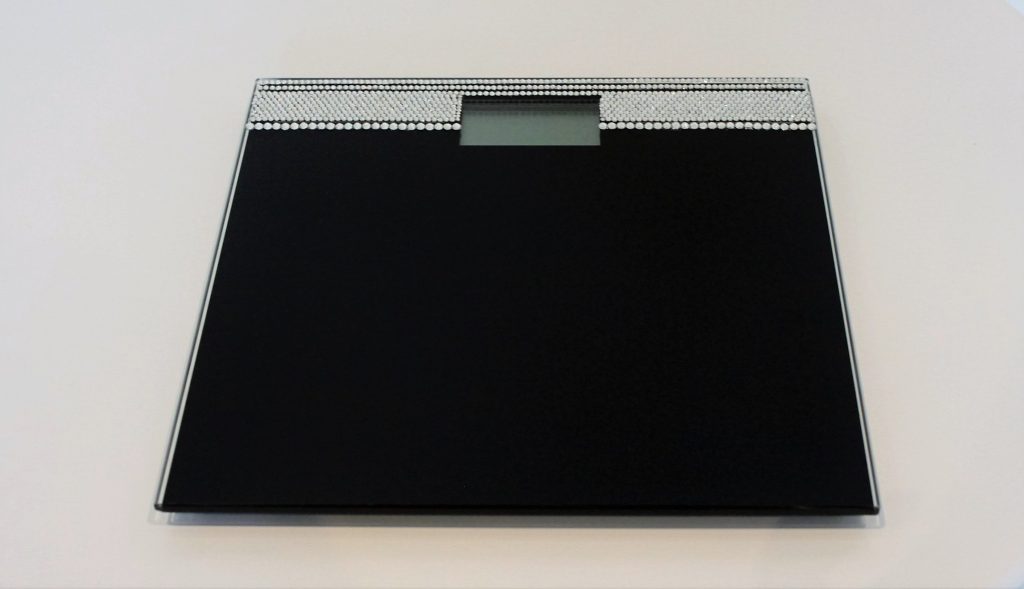 As always, if you face lift your bathroom scales, use the hashtags #kmartstyling and #kmartkraze so we can see them too!
We love seeing your creations on social media!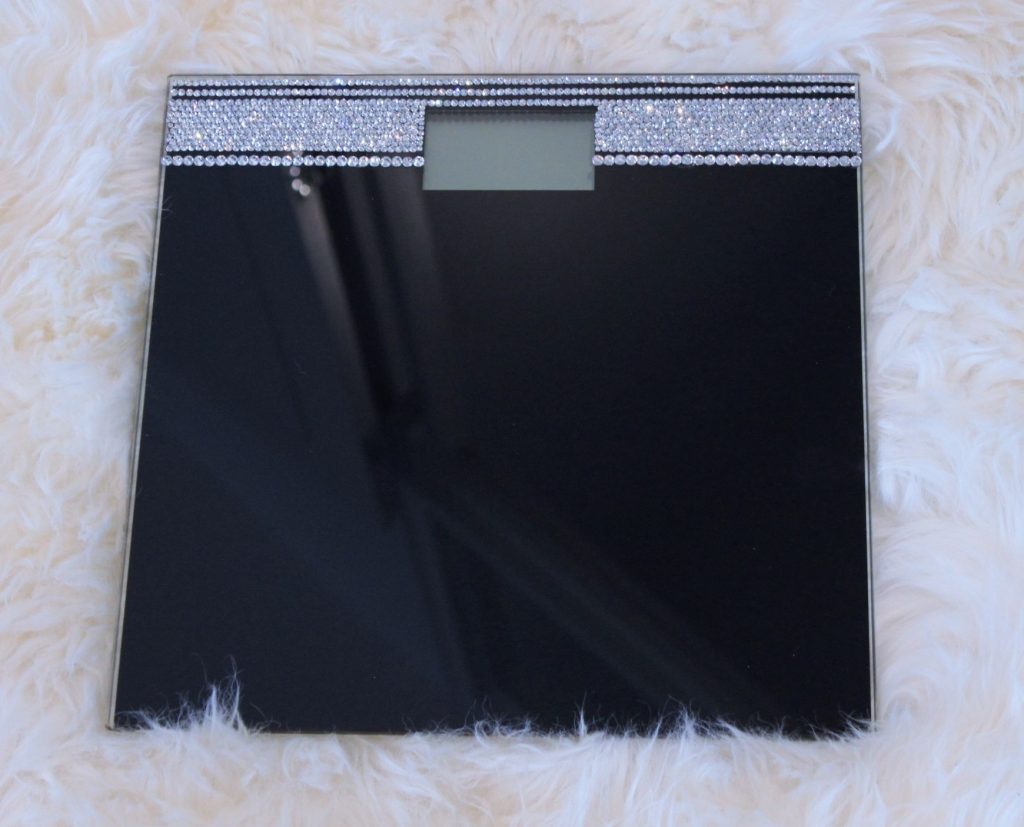 Don't forget we have a full tutorial on how to apply stones here and our shop has everything you need to add some glitz to your Kmart purchases!
As always, have a blinging great day!!
Categories: Homewares