Here's a great wedding favour idea that's super cost effective, really simple to make and looks fabulous!
These tins of peppermints are a beautiful addition to the tablescape – looking perfectly elegant sitting alongside each table setting.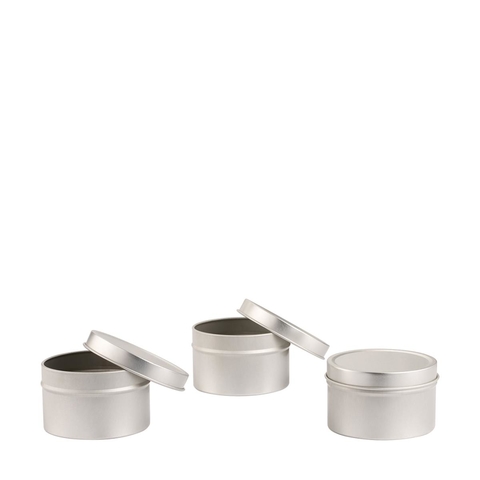 We started with Kmart's Round Mini Set of Tins ($4 set of 3) which are found in the craft section.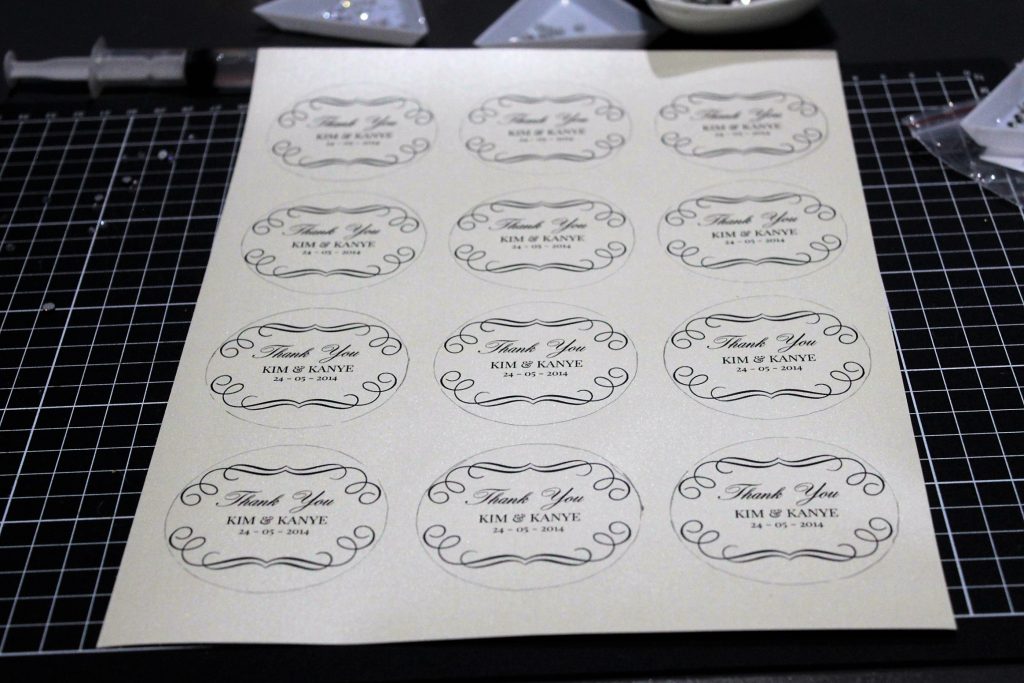 Next we used another sheet of the metallic paper featured throughout this wedding theme and printed out 12 lid sized labels. You can put whatever you like on the label, but we opted for the word Thank You, the name of the Bride & Groom and the date of the wedding.

Next you need to draw a circle around each label – (we found a circle cookie cutter that was the perfect size!) – and cut them all out. Next we used a small amount of glue on the back, and stuck them to the lids of the tins. To add a bit of glam to this project, we then added a single row of our KS 1.2 stones around the edge of the label.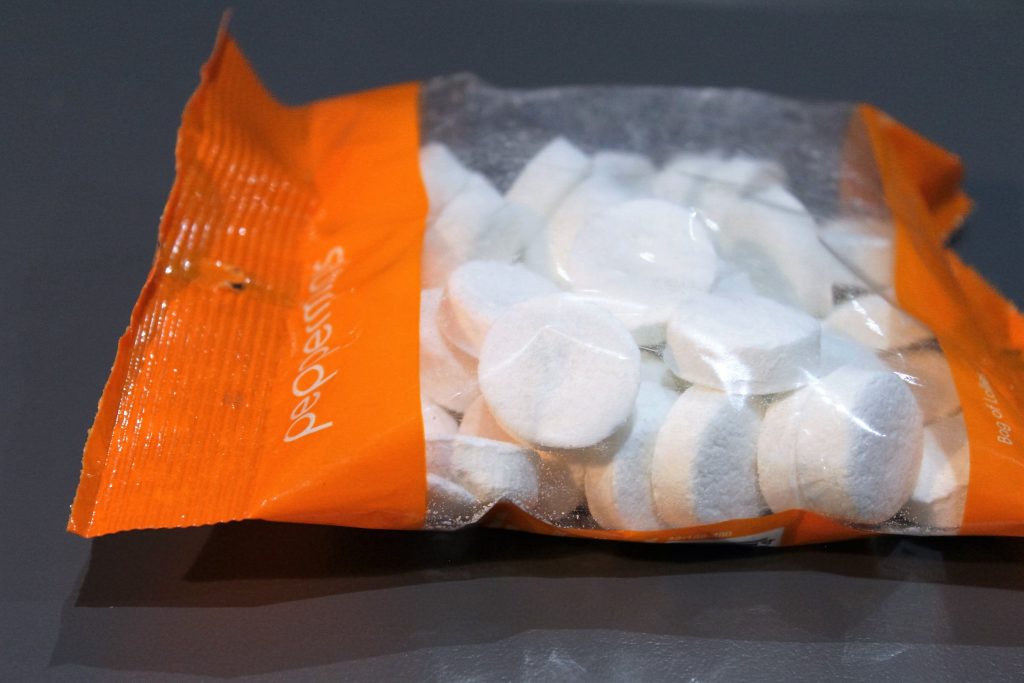 Then all you need to do is simply add the peppermints! We opted for these which are available from the party section in Kmart for $1 bag.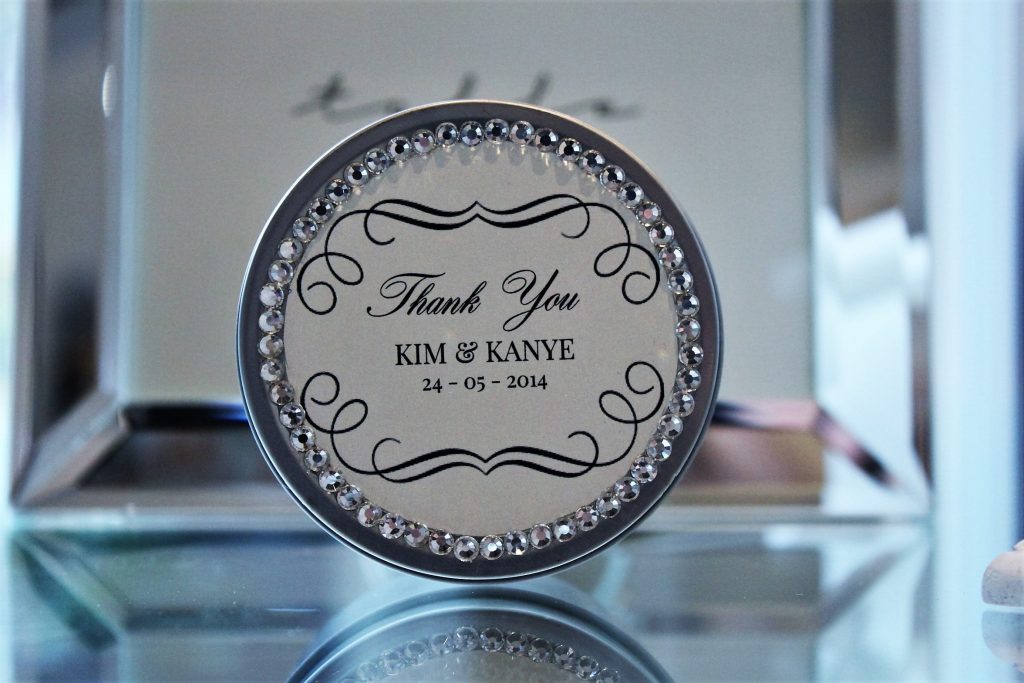 Here's the finished product. We think it looks so pretty and it fits perfectly with the other table decorations that we've made.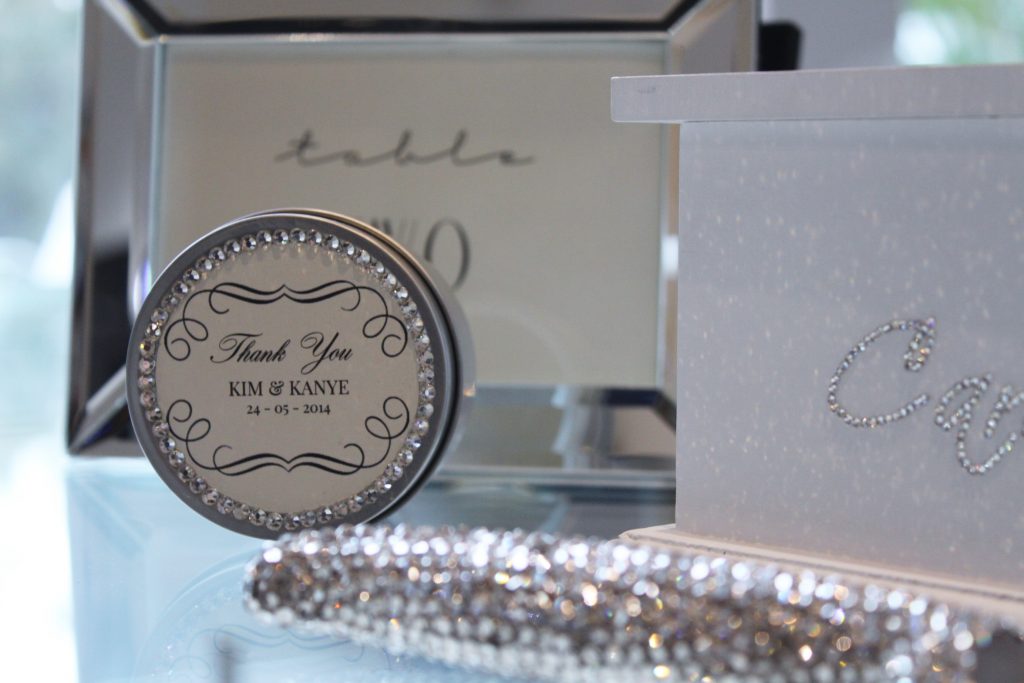 We used half a bag of peppermints per tin which gave us a good amount in each tin.
These tins don't take long at all to make, and could be made months ahead. Just leave the filling of them until the week before the wedding.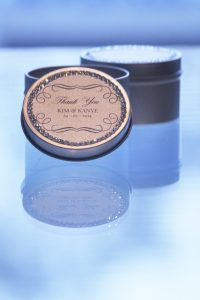 Wedding Favours are a nice touch, and personalising a tin of peppermints is a great idea! Your guests will love them and trust us, they will be glad to receive a favour they can use, rather than one they take home and shove to the back of the cupboard!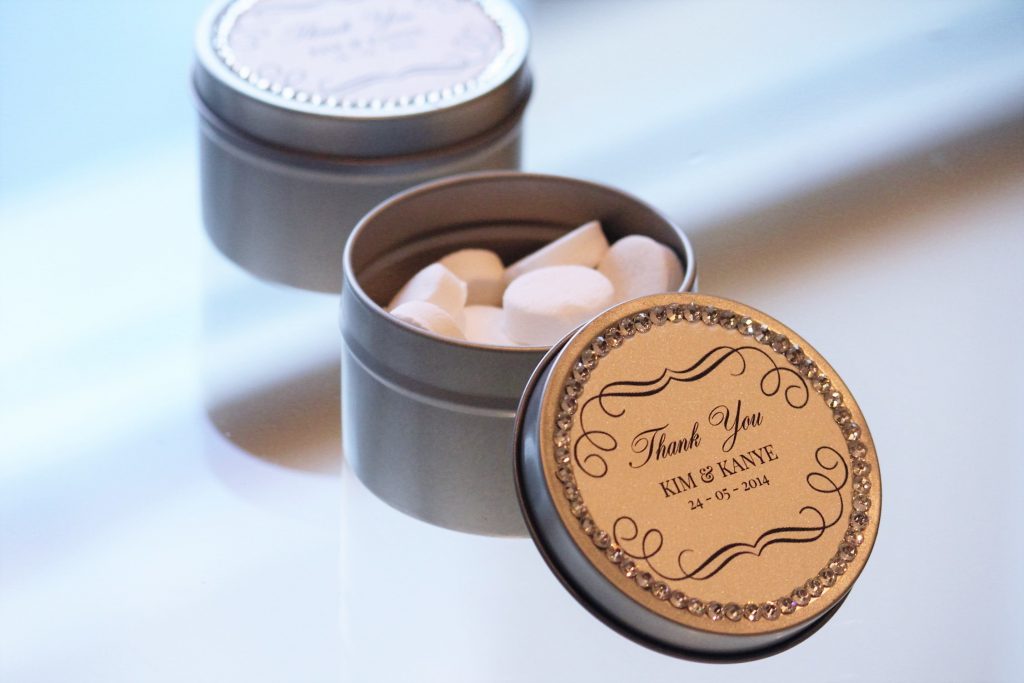 We can't wait to see what you do with this idea! The possibilities are endless! They don't need to be kept just for weddings – fun labels could be made for a child's party, a similar style could be done for a Baptism, or they could be done with a Company Logo and given out as a form of advertising. So many ways they could be used!
We hope you like this project – we had a lot of fun making it!
As always, have a blinging great day!
Categories: The Ultimate Kmart Wedding