We are madly crushing over this gorgeous "Love" sign. Such an amazing makeover, you almost need your sunglasses! After the Big Day, keep it as a stunning memento.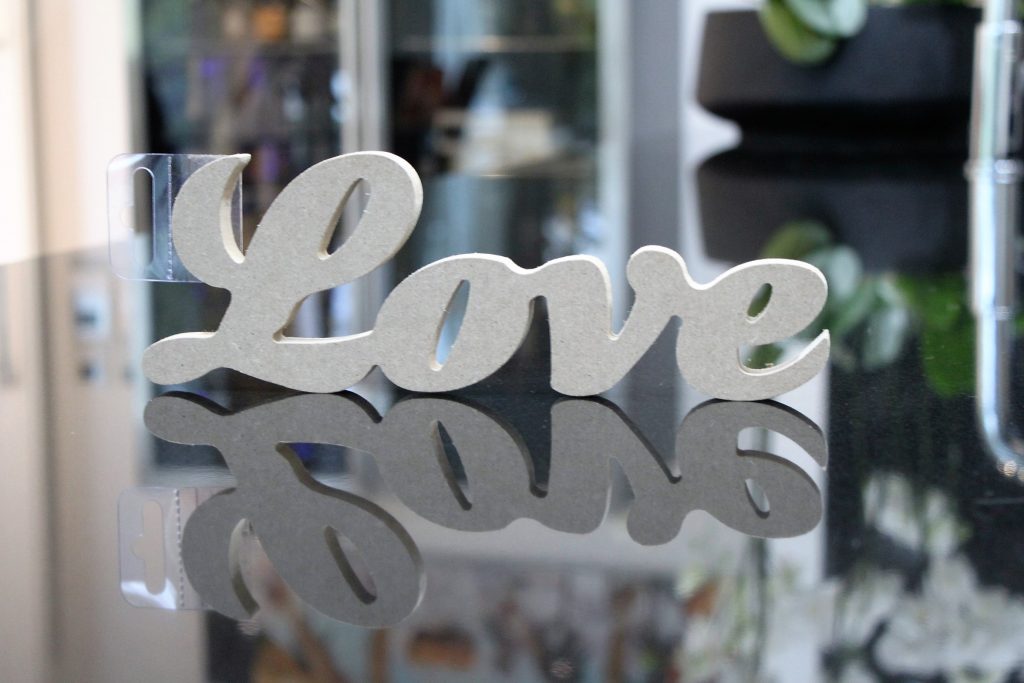 Kmart sell these MDF Love Signs for $3.00 each. The moment we saw them, we knew they'd look fabulous placed on the Bridal Table. The only thing, MDF isn't very attractive!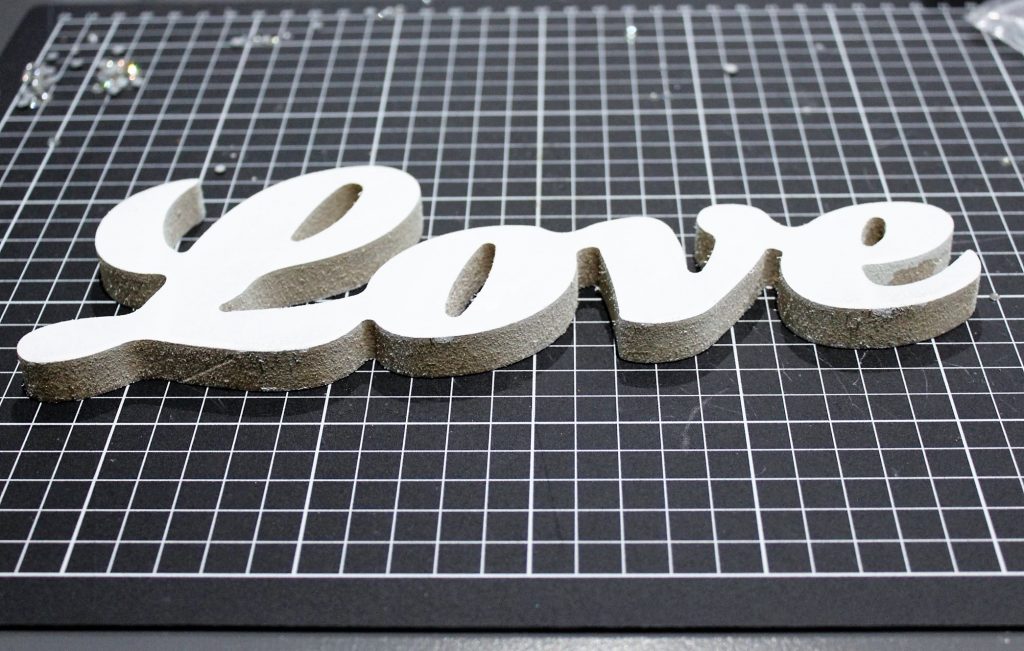 First thing we did was to spray paint it white. We applied a few light coats, but didn't overly stress about painting it perfectly. Once it has the bling added, trust us, you won't notice anything else!
Once it was dry, we started applying its glitz! Firstly, we went around the entire outside edge of the word with our KS 1.2 stones. You can buy these stones here, they're $6 for 500 stones, and, in total the edge took approximately 272 stones.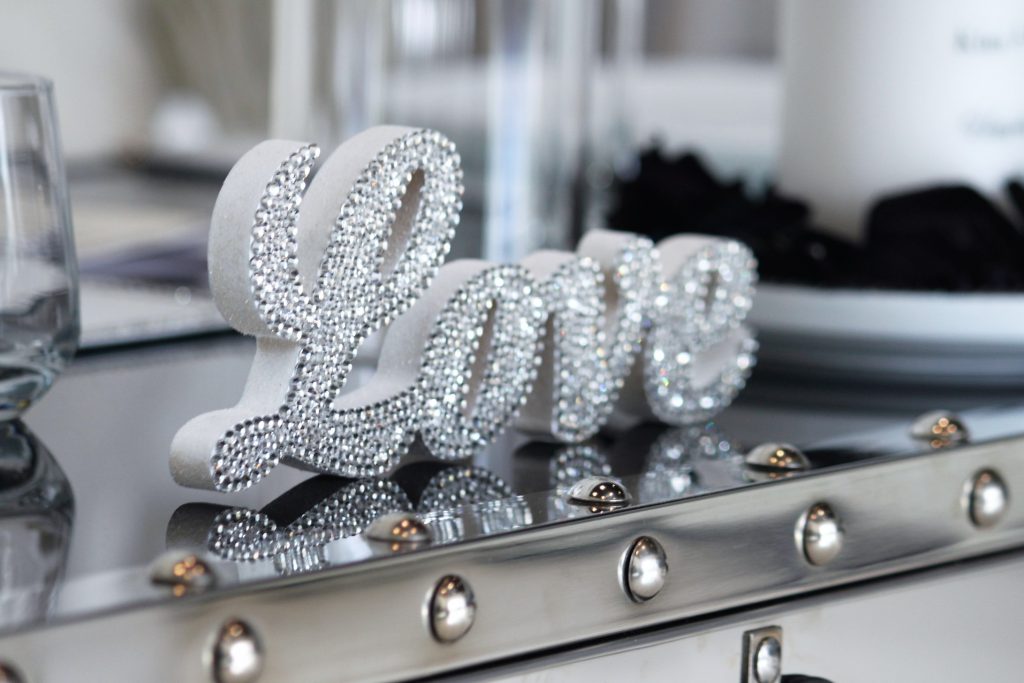 Then we slowly started filling in the centre using an assortment of loose stones that we had left over from other projects. If this is your first project, we would suggest buying a bag of our KS 1.0 stones ($5 for 500 stones) or our KS.8 stones ($5 for 500 stones) to use as the filler along with the left over stones from the edge.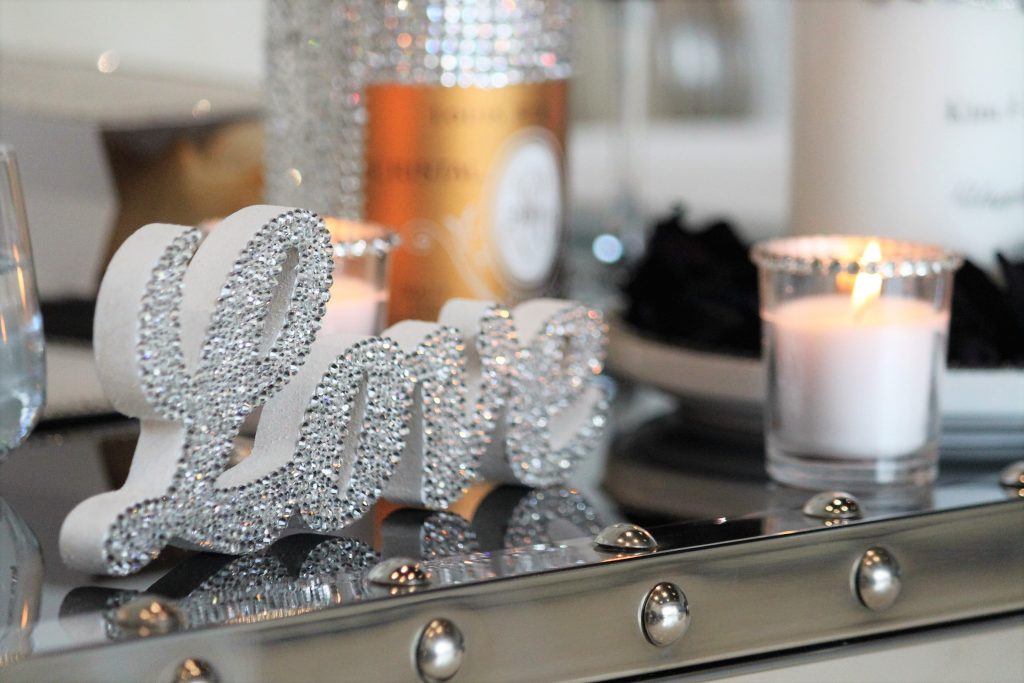 This piece is absolutely STUNNING!! Stand it up, or lay it flat, it doesn't matter – It will catch the light and look crazy beautiful!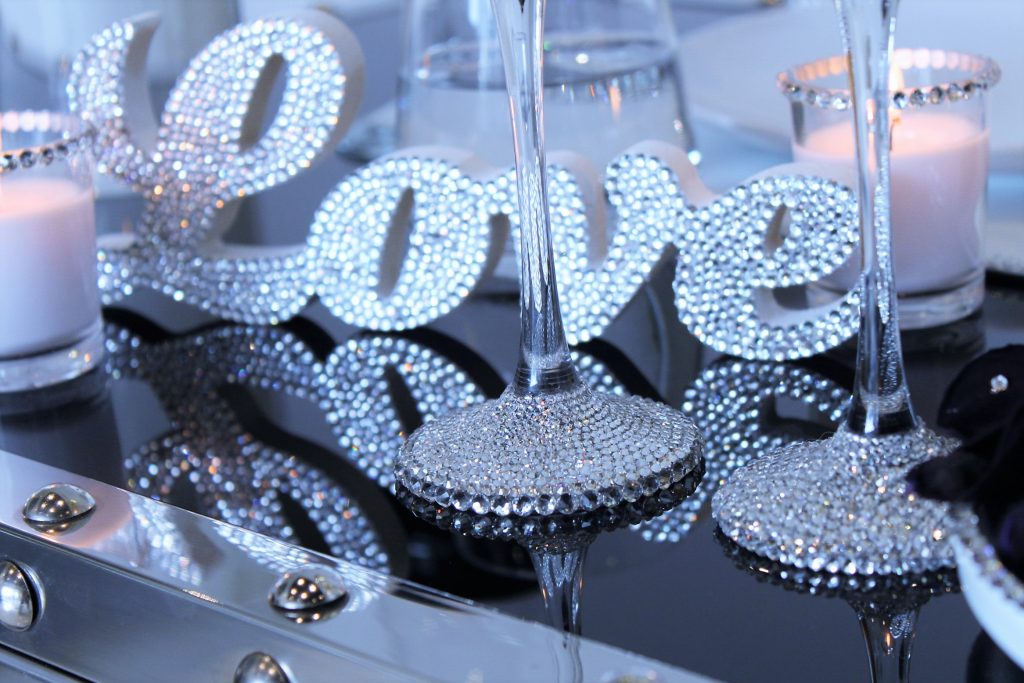 The total cost for this project is approximately $13 – that accounts for one bag of the stones for the outside edge and one full bag for filling the centre.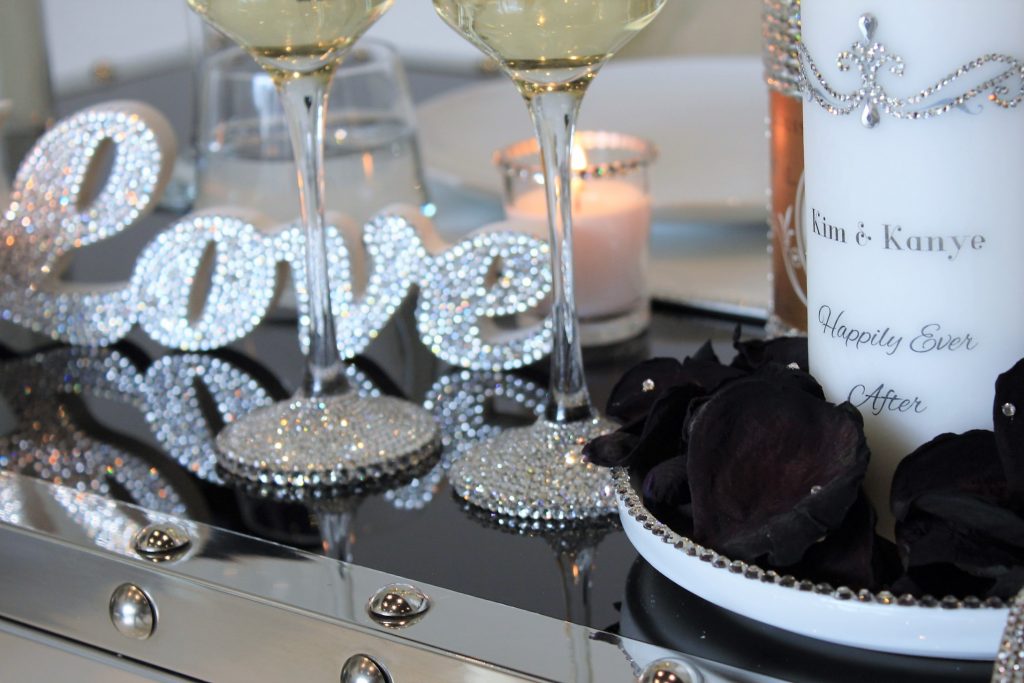 It's the perfect centre piece for any Bridal Table Setting, and of course you could use them throughout your theme on all of the tables.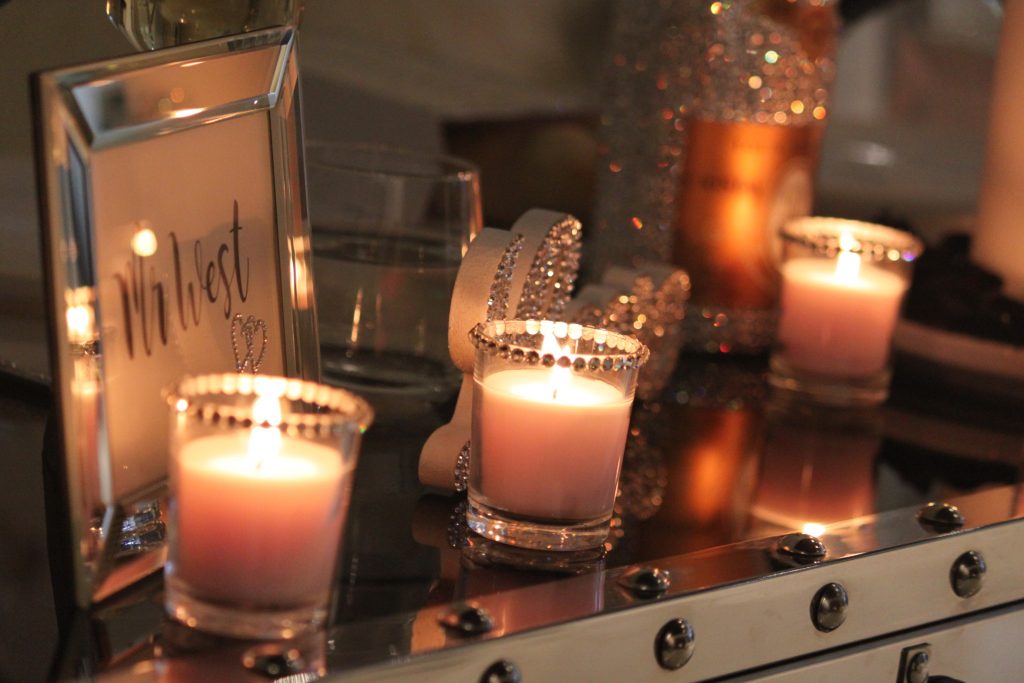 And when it rolls around to evening, and the candles are lit, our Love Sign really comes into its own!
The light from the candles bounces off our stones and takes this piece to the next level!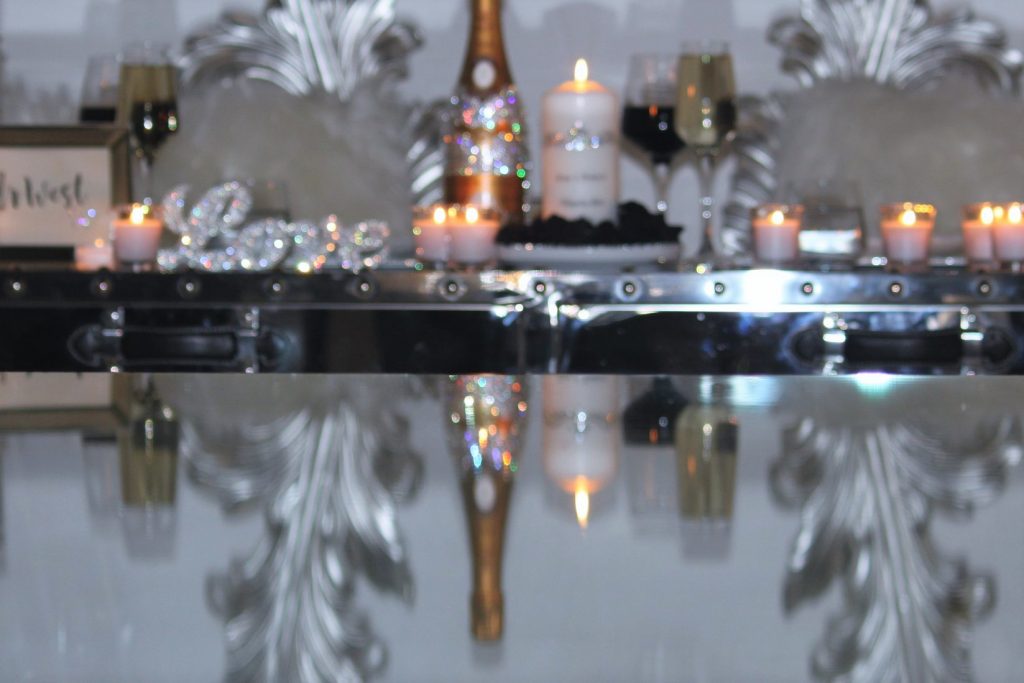 Kmart sell other MDF words which would work equally as well using this same process.
This is definitely, one of our favourite projects to date! So, so beautiful!
Remember we love seeing your own projects, so make sure you tag us in your social media pics.
As always, have a blinging great day!
Categories: The Ultimate Kmart Wedding