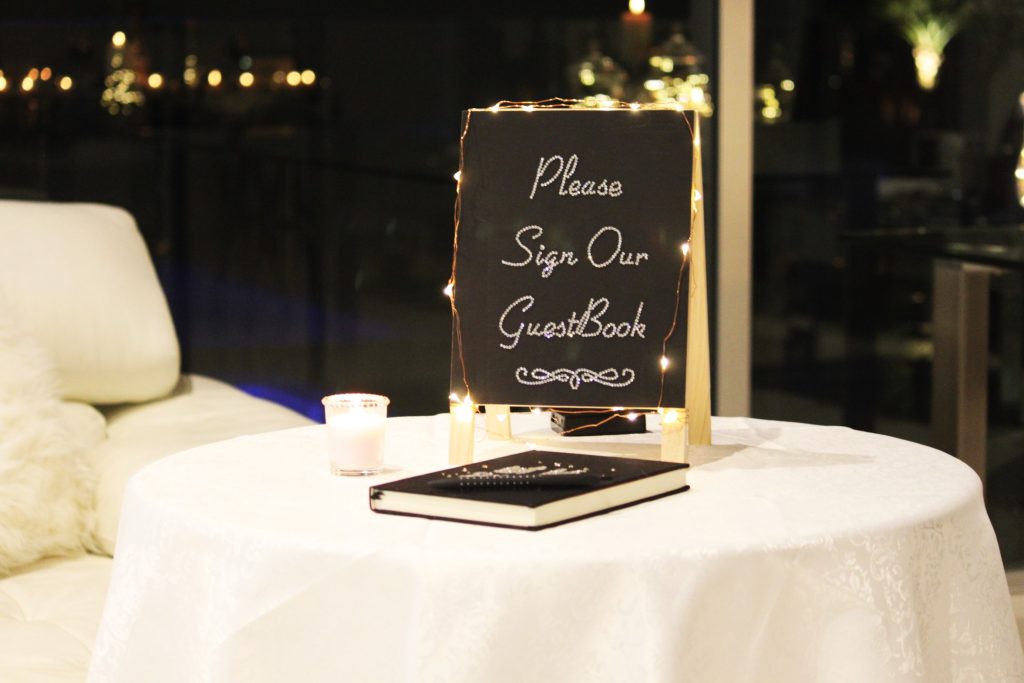 How fabulous is this Guest Book and Guest Book Sign?! It's got all the WOW factor, without the WOW price tag! This one is a lot of fun to create!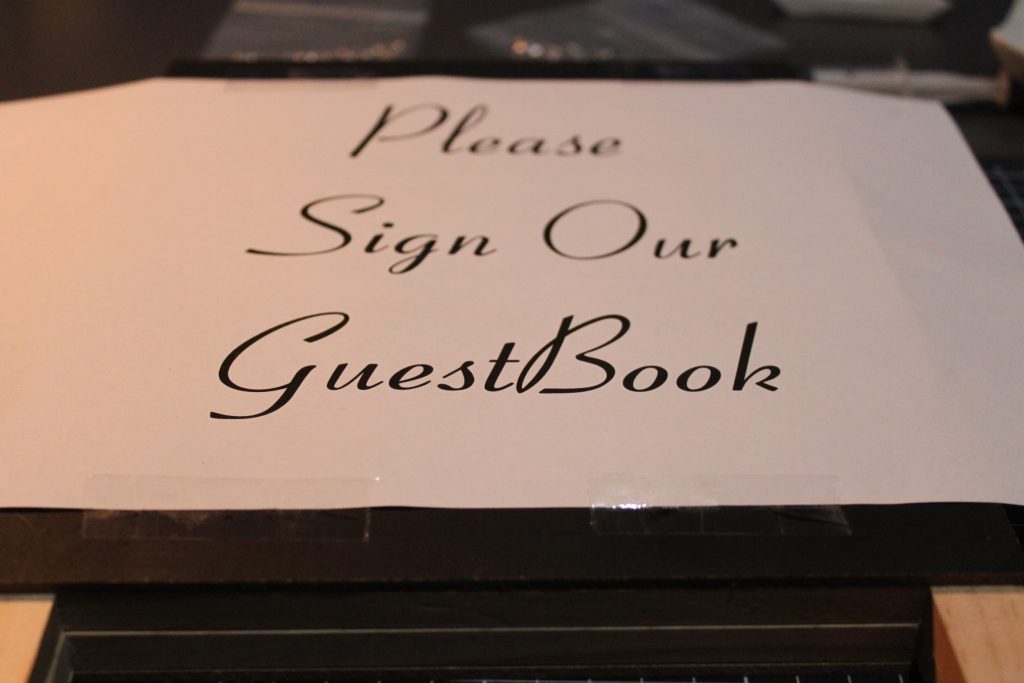 We've made the sign using Kmart's A-Frame Chalkboard – $5. After we'd printed out "Please Sign Our GuestBook" on a piece of A4 paper we had to transfer the words to the chalkboard. We did this by using a very simple method.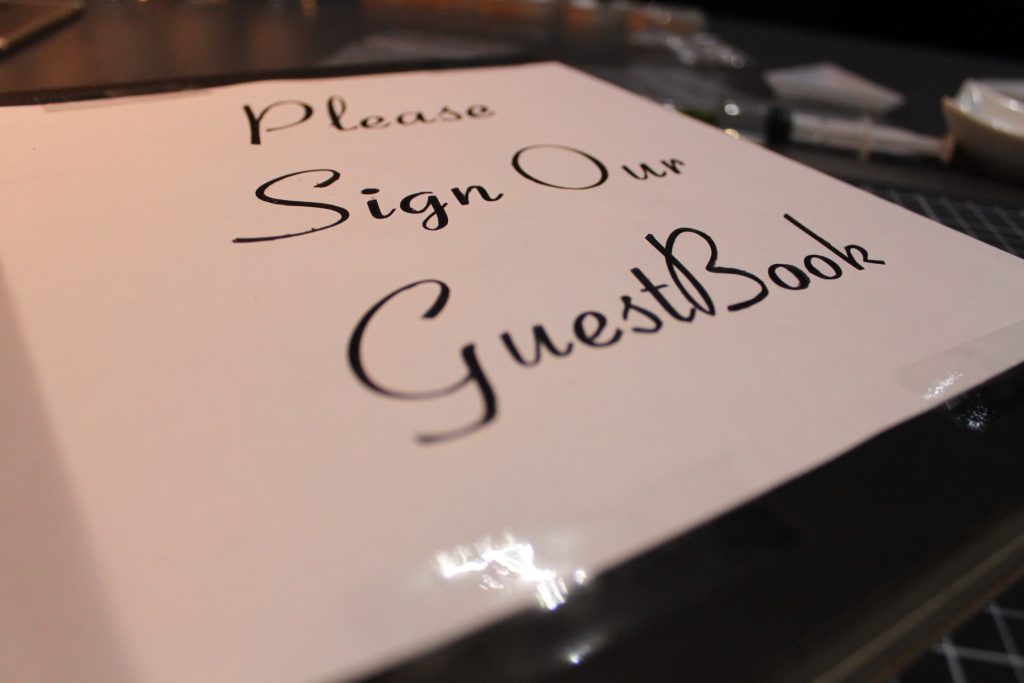 Turn your printed piece of paper over and using a pencil, shade over the entire area that is covered with letters. Use a little bit of force with your shading, but it doesn't have to be too heavy. Then grab some sticky tape and tape it, right side up, on to your board.
Now take your pencil again and quite heavily trace over each letter.
When you remove the paper you will be left with a nice guide line on the board of your words. Now it's just a simple matter of gluing our stones on, slowly one letter at a time.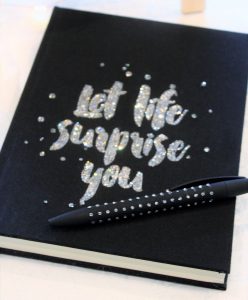 We've used the 'Let Life Surprise You' Hardcover Notebook ($5) as our Guestbook. This book was such a great option and looks amazing with the addition of lots and lots of our small KS .4 Stones.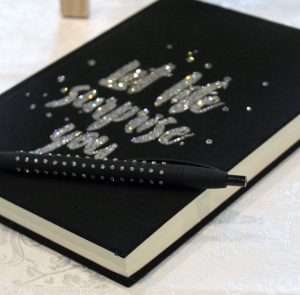 We've paired the Guest Book with one of the Adventure pens (Pack 2 – $3) which we highlighted with our small stones. We simply glued one small stone onto each dot that's printed on the pen!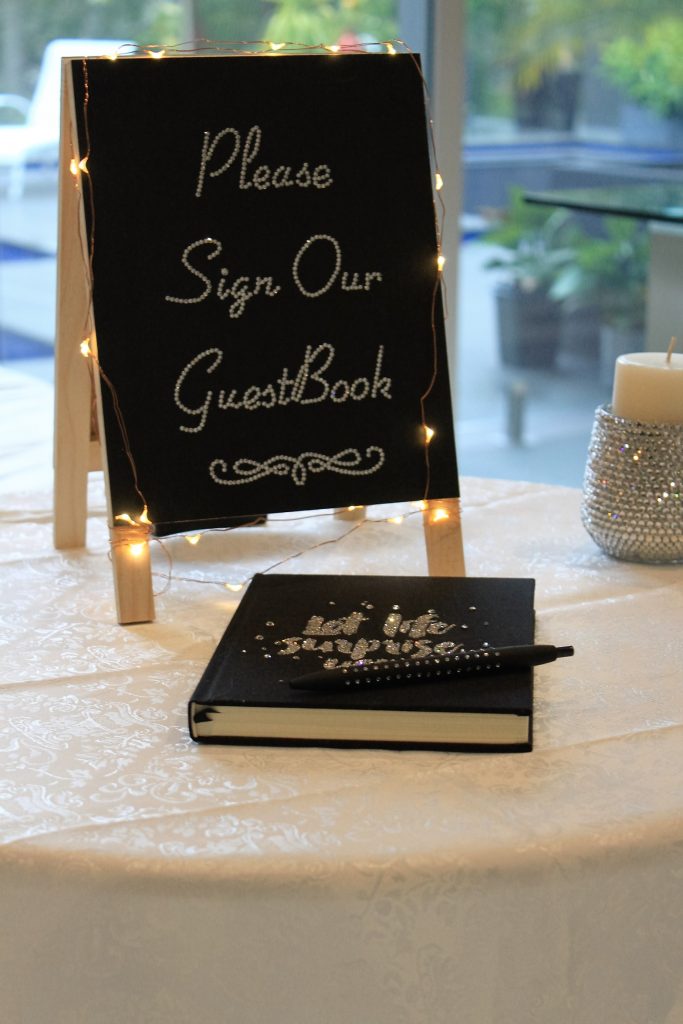 Now look at them finished and styled together!!! ….. Stunning!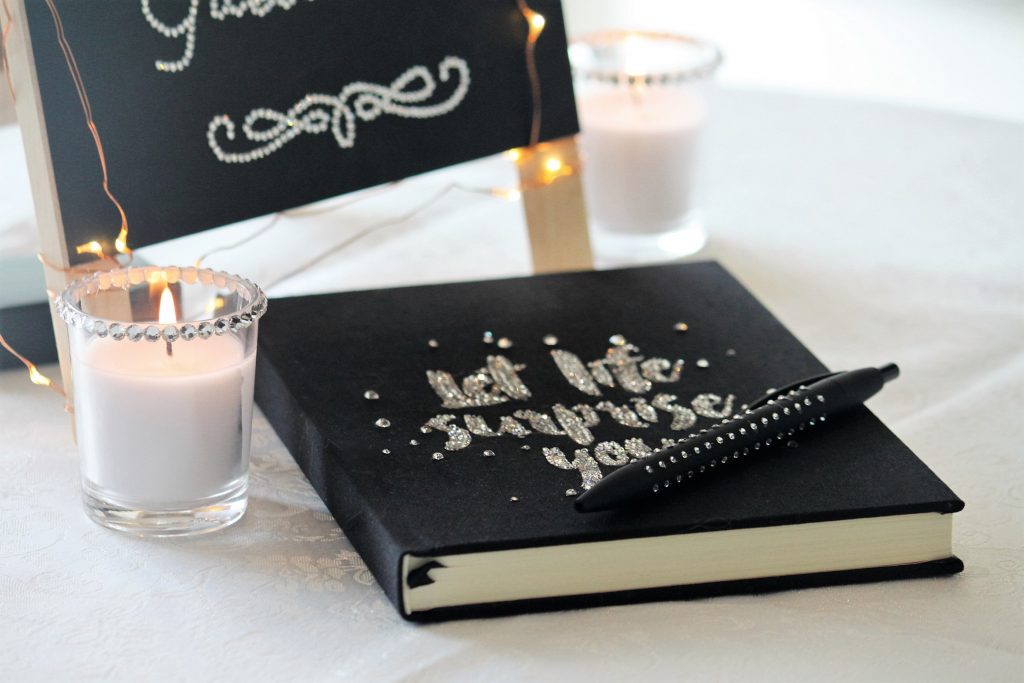 We love Kmart's Twinkle Lights ($5) so we used one string of those wrapped around the sign to give it some added pizzazz. Then we popped some of our upstyled Kmart Votives (details here) next to the layout and voila!
This is an awesome, eye catching set up and it won't break the bank! That's why we love Kmart!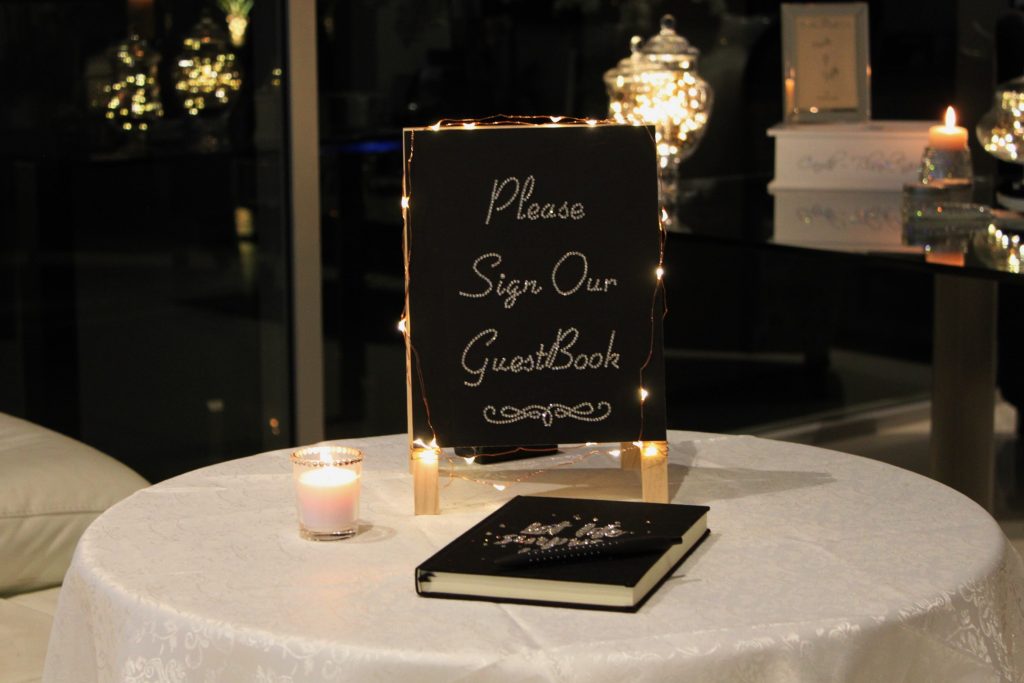 If you're a DIY Bride we'd love to see your creations so make sure you tag us in your social media pics!
If you need any help learning how to apply our stones, make sure you check out our 'how to' instructions here.
If you have any questions you can always leave them below in the comments section or find us on facebook here!
As always, have a blinging great day!
Categories: The Ultimate Kmart Wedding