We've created the ultimate beautiful accessory for the Bride! It's incredibly stunning and a wonderful keepsake of the special day.
Kmart have these great Timber Hangers – Adult Size Pack of 6 for $5 and Smaller Size Pack of 4 for $3.
One pack of each would probably be enough for all the Girls in the Bridal Party!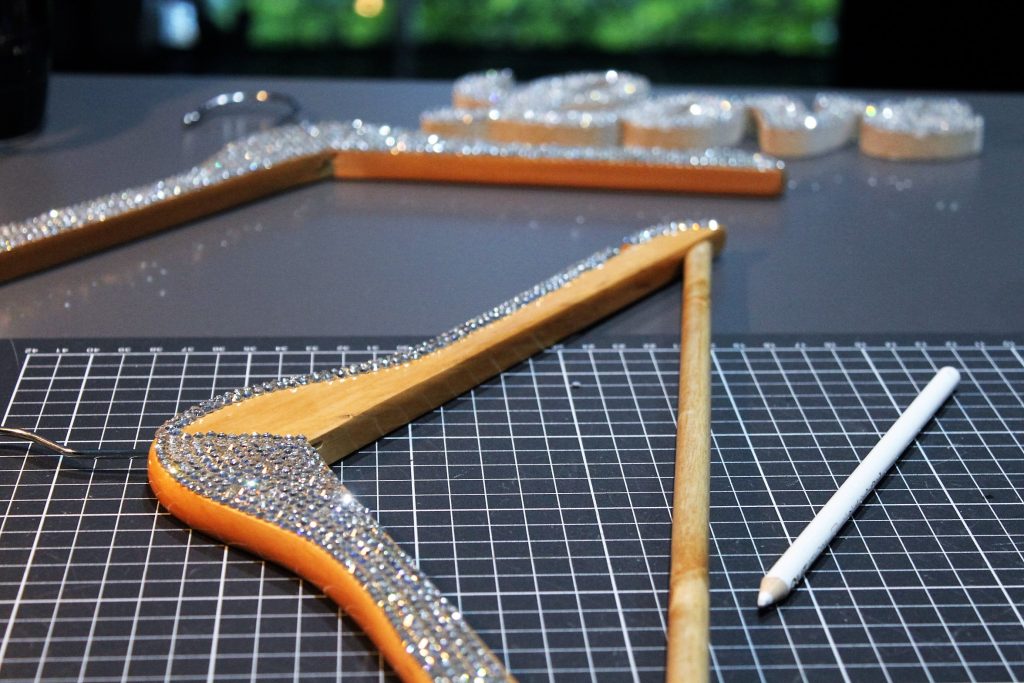 These are a great stress busting project! There are several ways to lay the stones, and you can chose whether to just cover the front, or (if you're really stressed out and want some fun quiet time!) you can fully cover the hanger with stones.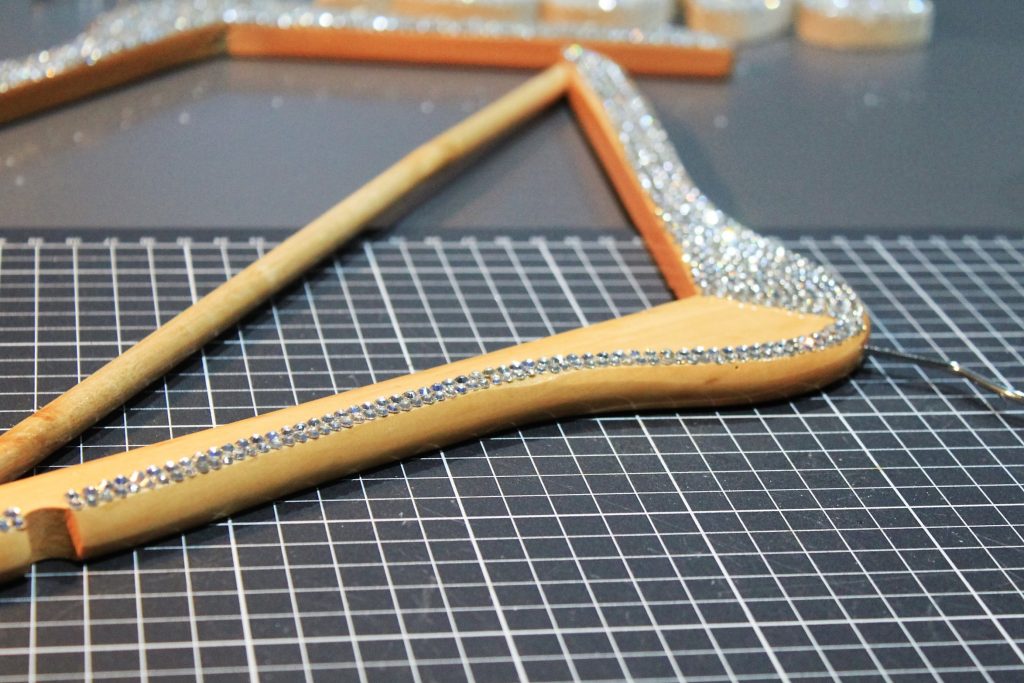 With this hanger, we laid the stones in rows. Start at one end and follow the natural curve of the hanger. If you like, you can stop at the half way point and do one side first, or do one long row from one end of the hanger to the other. This project is so easy, it doesn't really matter!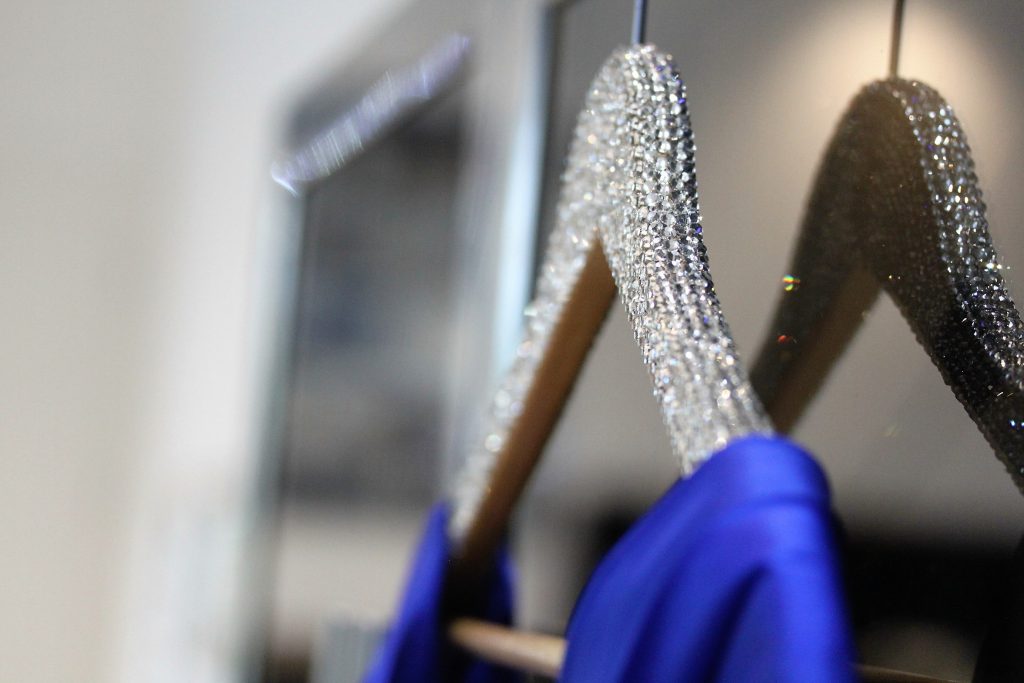 Because we like to be 'over the top' – we fully blinged this hanger! Once we'd completed the front face, we did the 'spine' or top edge of it and then when it was dry, we turned it over and did the back!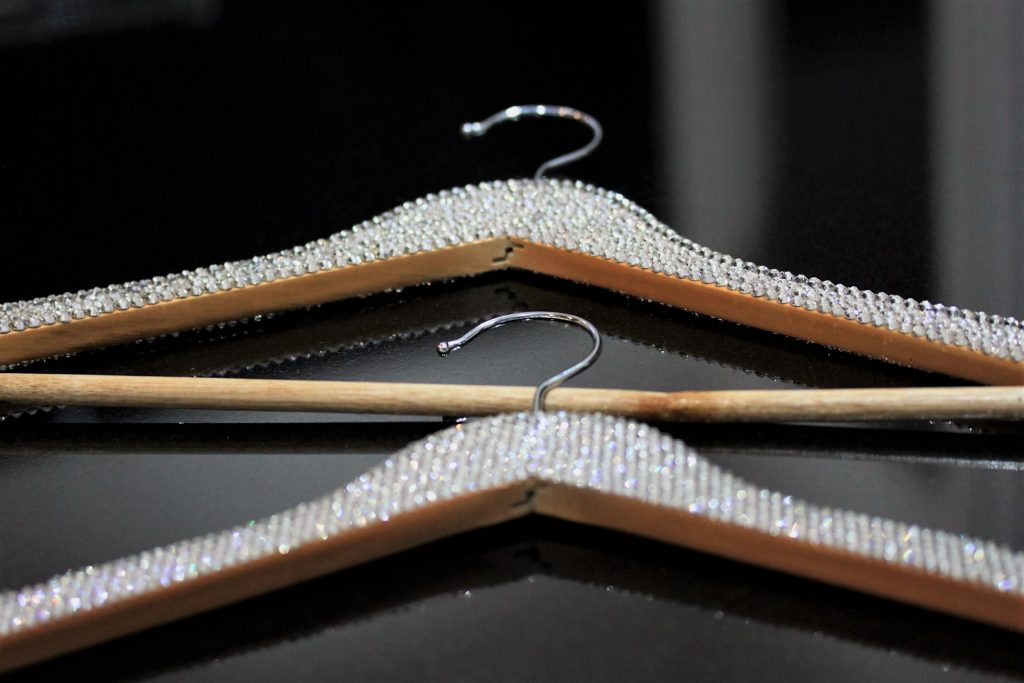 The other way to cover it in stones, is to do a complete line of stones around the entire front edge of the hanger. (You can see this in the top hanger above) Then using an assortment of different sized stones, start filling in the middle! We don't do a lot of projects this way, but we love the opportunity when it comes along! This style of filling is great if you've done a few earlier projects and have part packets of stones left over. A great way to use these!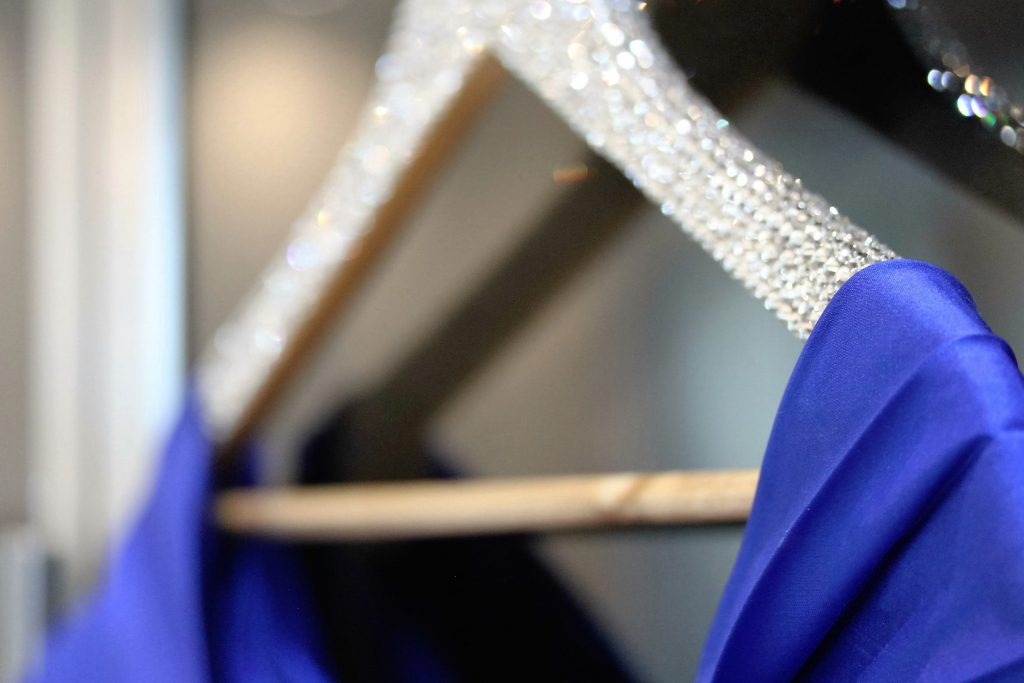 We think these would make a beautiful Thank You gift for your Bridal Party – Something the Girls can keep and recall your Special Day every time they look at it!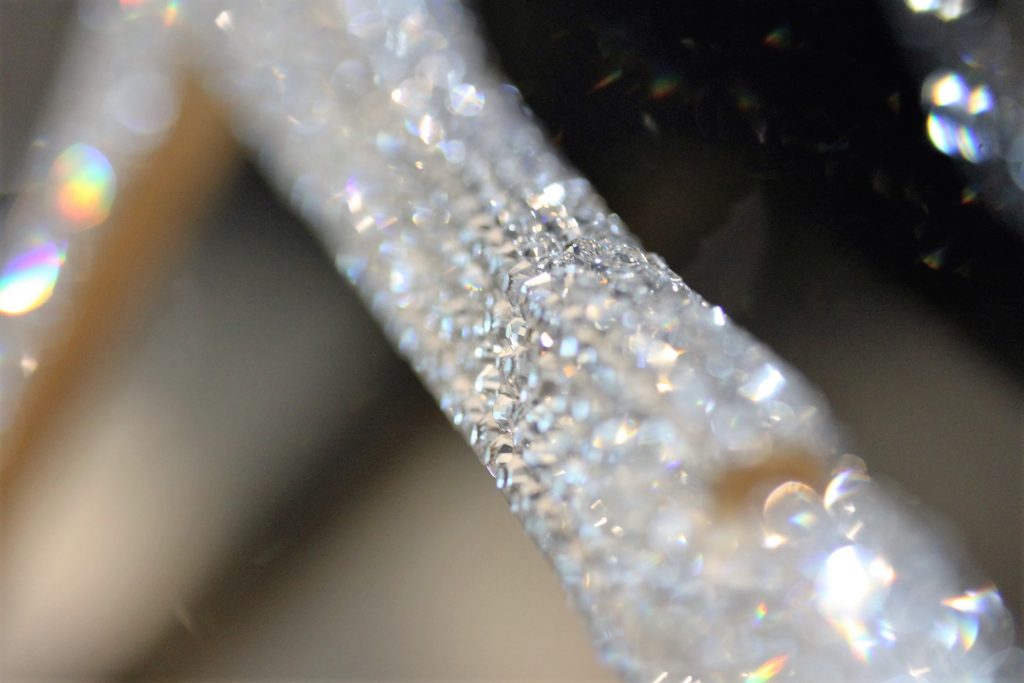 It's hard to breakdown the amount of stones we used on these but we can do it approximately for you. If you choose to lay the stones in lines (from one end to the other) an Adult hanger will take approximately 2 bags of our KS 1.6 Stones ($7 for a bag of 500 stones). If you choose to lay the stones around the edge, it will take approximately half a bag of our KS 2.0 Stones ($7.50 for 500 stones). You will then of course need about 2 bags of smaller sized stones if you don't have stones left over from previous projects. If you want to do the top edge of the hanger, you will need approximately a bag and a half of our KS 1.6 Stones.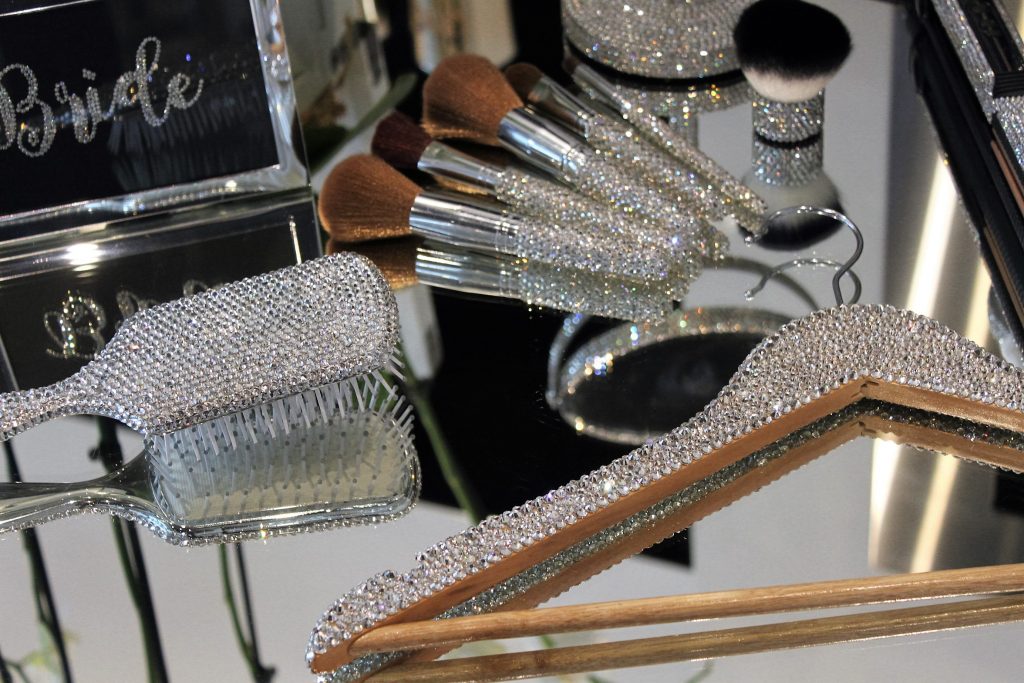 To make a smaller Hanger, you will need 2 bags of our KS 1.6 stones, and you should have quite a few left over.
These Hangers are pretty spectacular and are going to make a beautiful statement in your Pre Wedding Photography. (Also don't forget the wonderful stress busting powers they contain – gluing our stones onto projects is great for stressed out minds … great therapy and you end up with something gorgeous that you made!!)
We hope you like this project, and, as always, have a blinging great day!
Categories: The Ultimate Kmart Wedding