We love the idea of these gorgeous Bride and Groom Table Signs. They look fab and serve as a beautiful memento for the newlyweds. After all, these may well be the first time the Bride sees her new married name in print!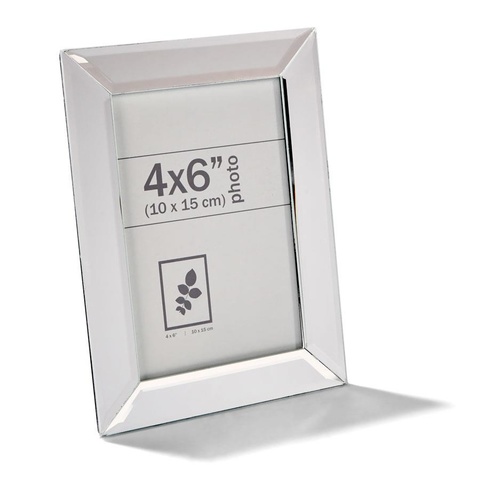 These Mirror Frames are a bargain at only $6 each and are perfect for this project. Mirrors help create an enchanting atmosphere especially when displayed alongside candles. Lucky for us, Kmart stock a great range of both the frames, and candles!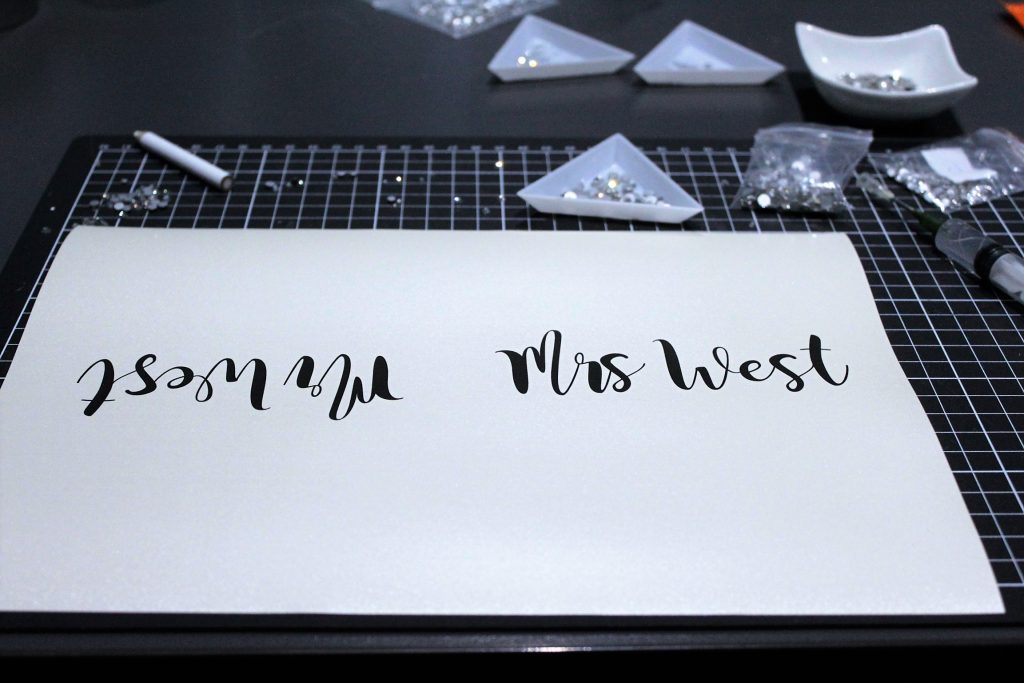 To continue on with our colour scheme, we've printed out our names on a piece of the metallic paper that we used for our invitations and for our Menus.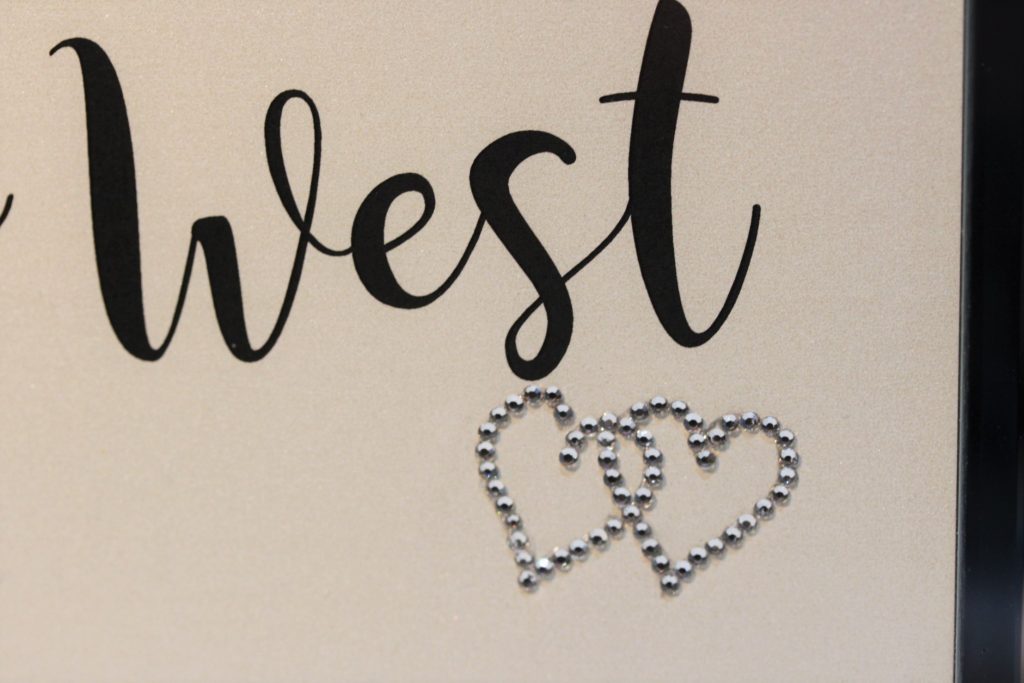 Then to add a small highlight to the printout we drew on some love hearts and outlined them with our smallest KS .4 stones. In total, we used approximately 56 stones on each sign.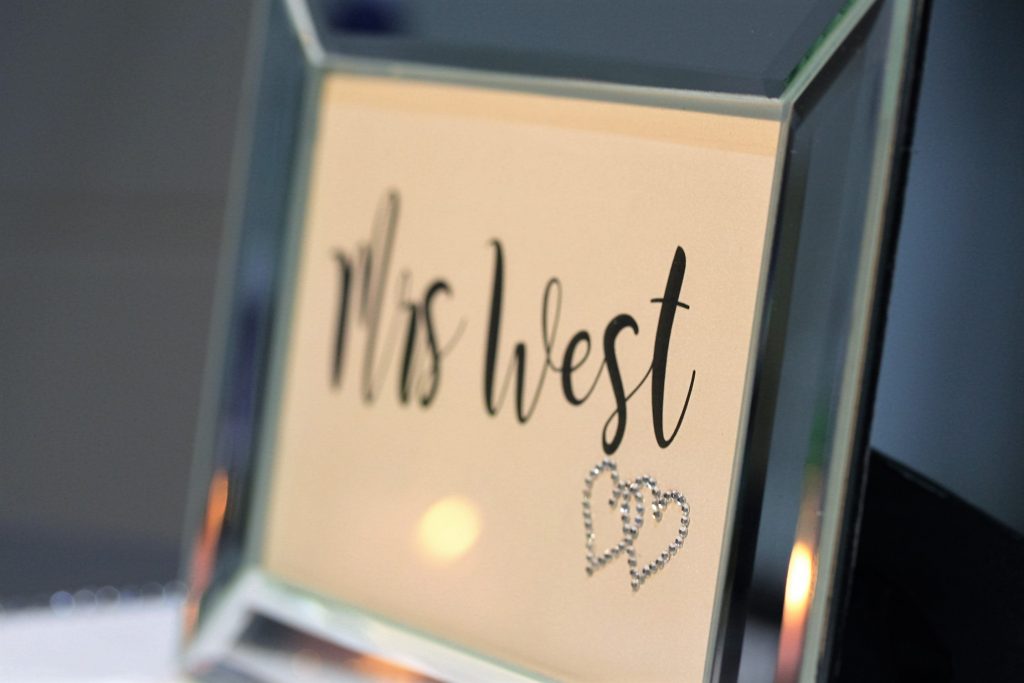 Once they were completely dry, we popped them inside the frames and they were done!
This is another really easy project with amazing results!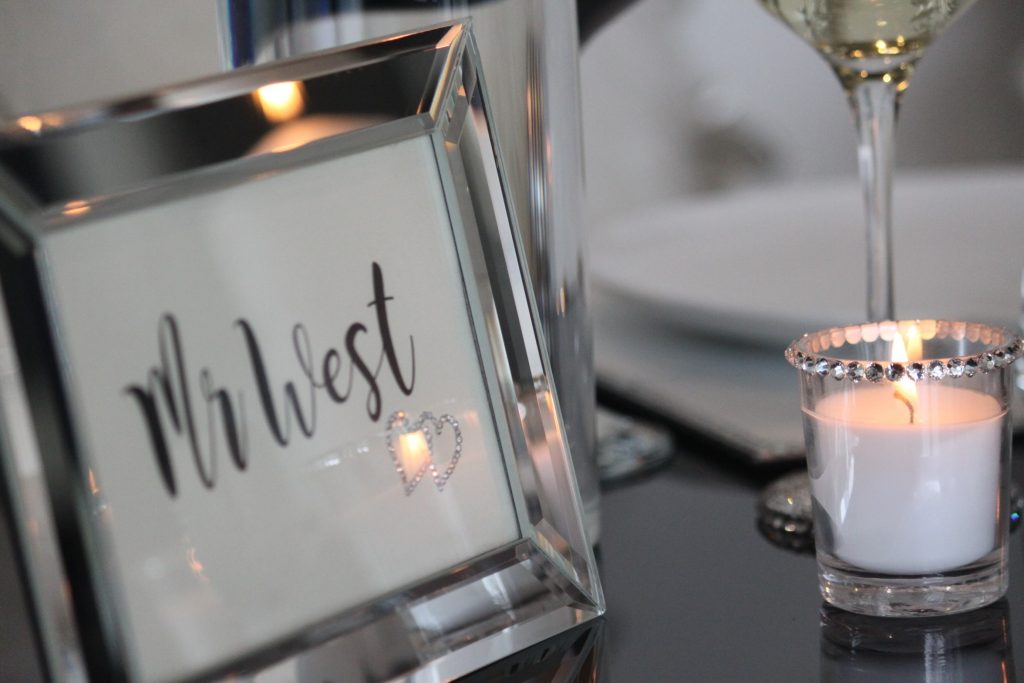 Don't they look fab?! Beautifully elegant and can be displayed in the home once the big night is over! And once again, the total cost to make one of these is under $8!
Of course you can replicate this idea and make matching ones for all the members of your bridal party. You can personalise them for each member of the group therefore also making a wonderful keepsake for them!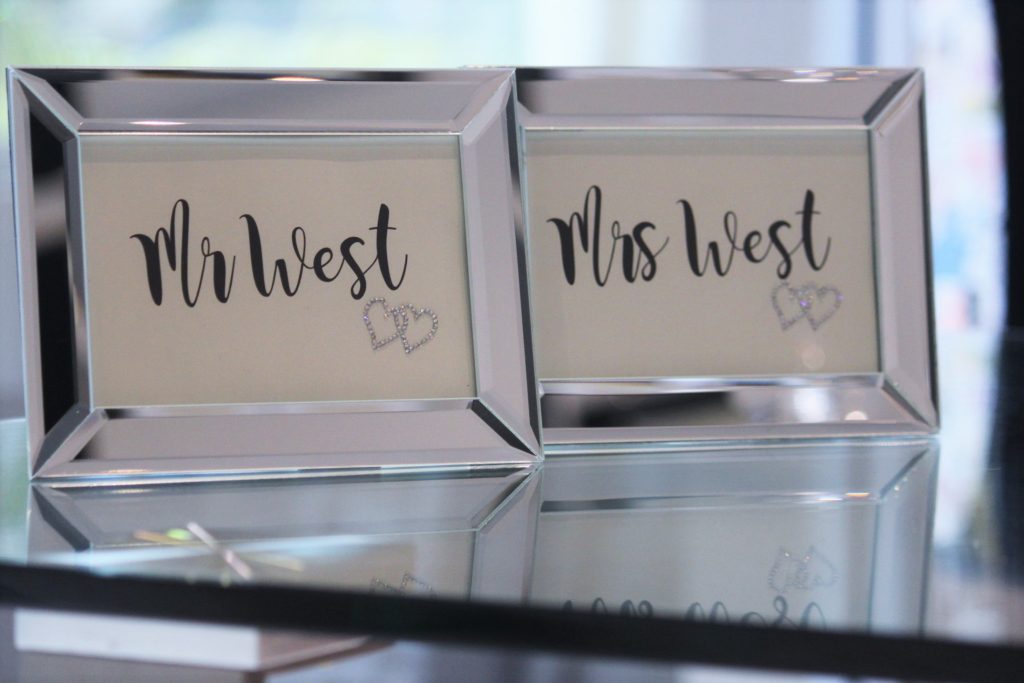 We think these are a wonderful addition to the Bridal Table – they are sure to catch everyone's eye!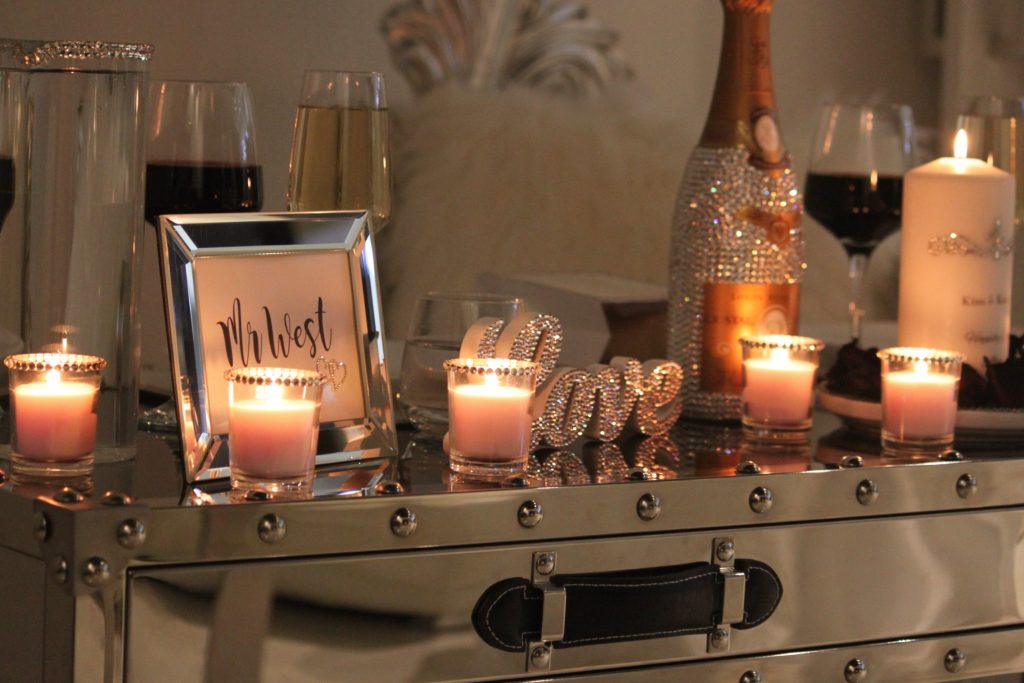 Here they are all set up on the Bridal Table …. So pretty! Sometimes some of the simplest things are the most beautiful and these are no exception! If you're a DIY Bride we'd love to see your creations so make sure you tag us in your social media pics!
If you need any help learning how to apply our stones, make sure you check out our 'how to' instructions here.
If you have any questions you can always leave them below in the comments section or find us on facebook here!
As always, have a blinging great day!
Categories: The Ultimate Kmart Wedding