Newlyweds often receive gifts of money these days, so a safe place to hold the cards and envelopes is a must. We've up styled Kmart's Photo Box ($12) into a beautiful, eye catching Card Box, and it was a very simple project to do!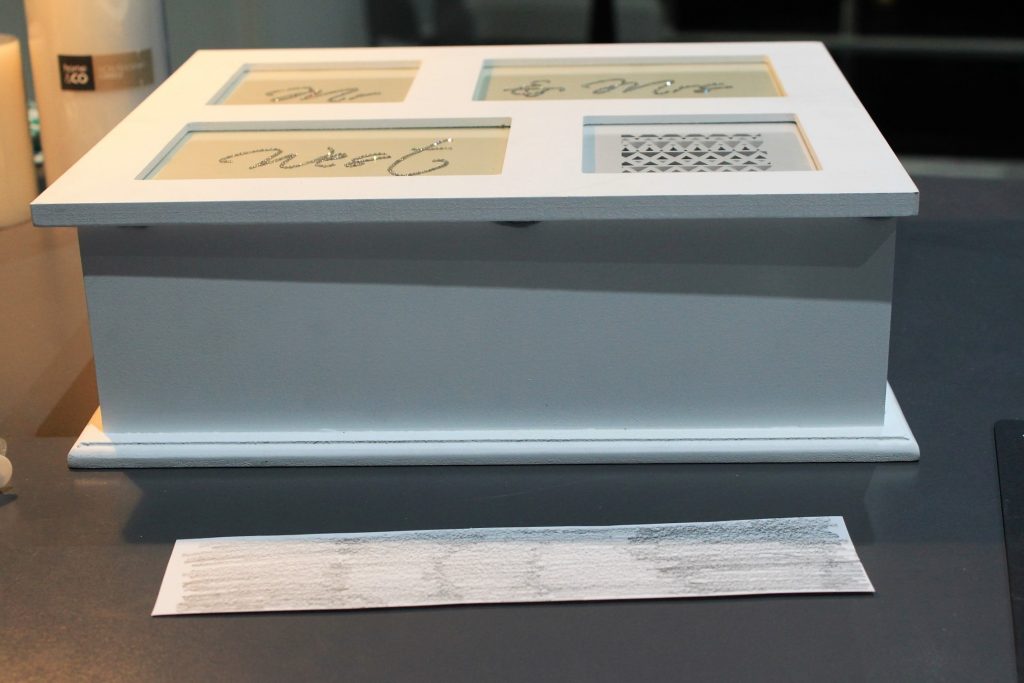 We printed out the words we wanted to place across the front of the box and then shaded the reverse side of the page so we could transfer it onto the box.
Once you've finished shading, tape the piece of paper into place on the box and start tracing over each letter with a firm amount of pressure.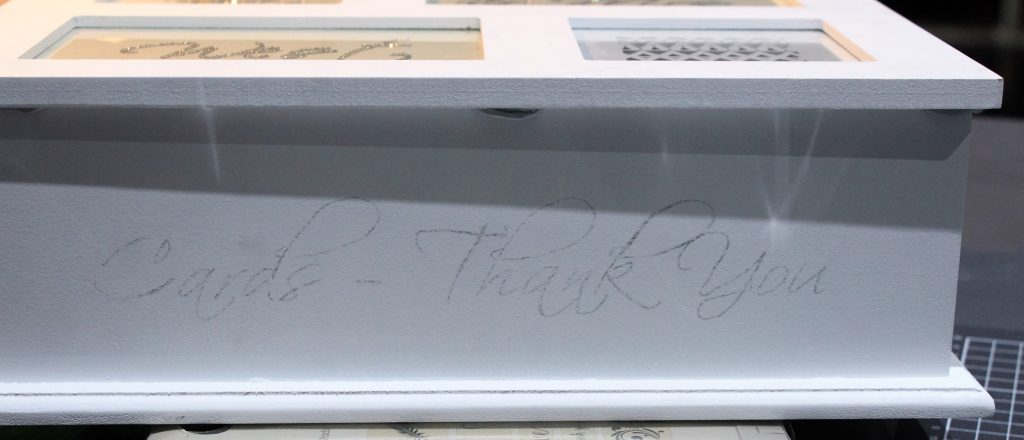 Take the tape off and remove the piece of paper and you're left with your words clearly marked on your photo box.
The next step is easy … using our KS .4 stones, slowly glue them on, tracing the lines of your letters.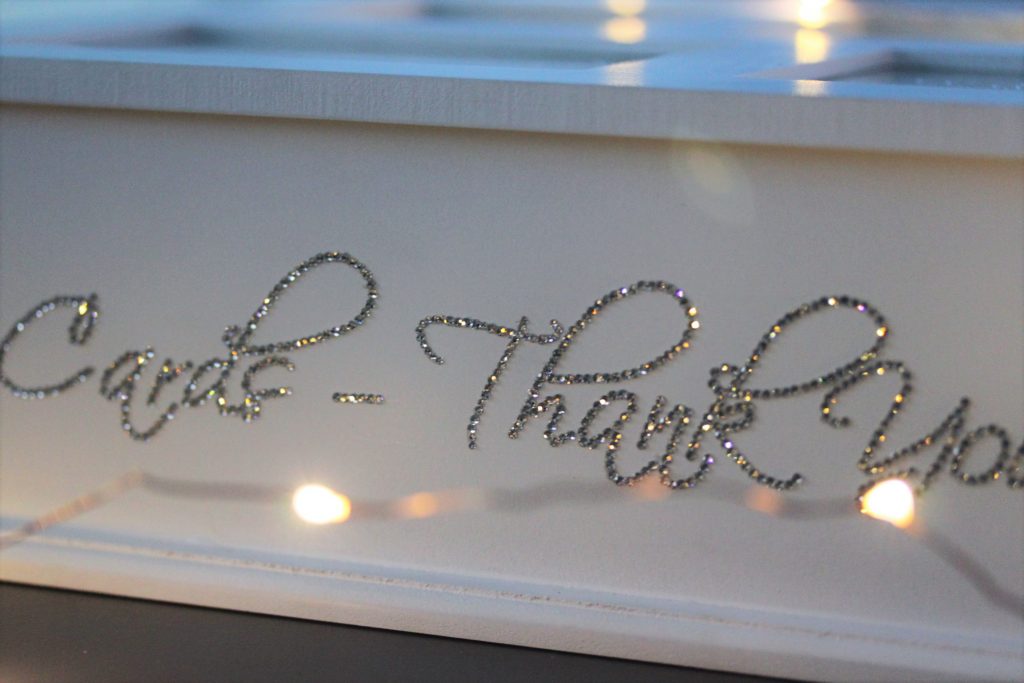 It's really good fun doing this style of laying stones …. You can pretty much write anything you want, in any font and glue the stones on in the same manner.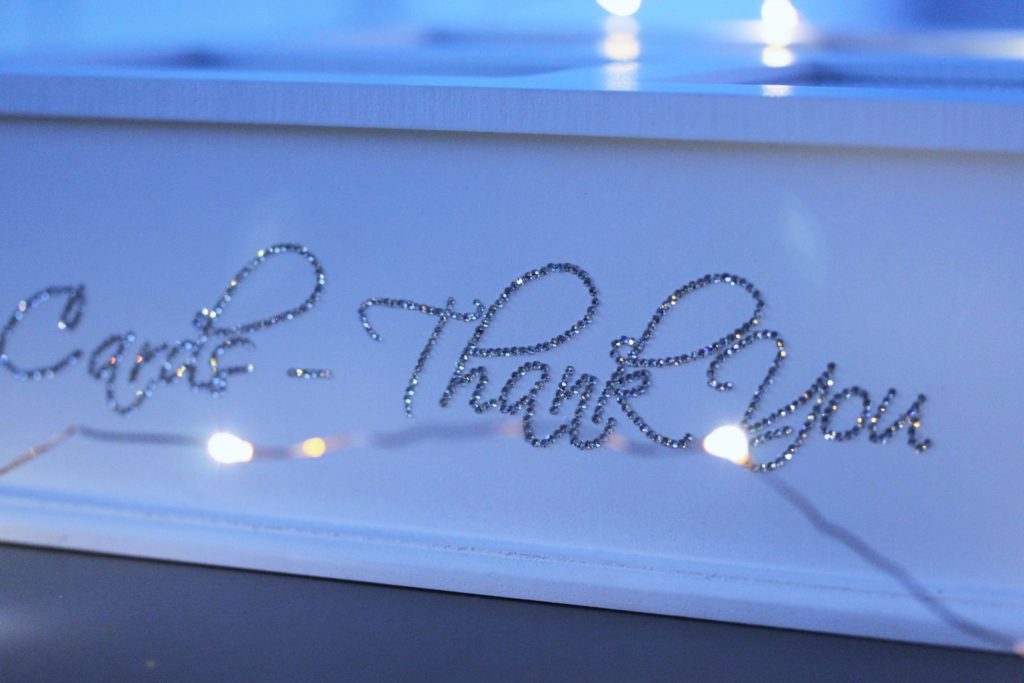 In total we used approximately 400 of our stones to do the work across the front of the box. These stones retail for $4 for approximately 500 stones in our shop here.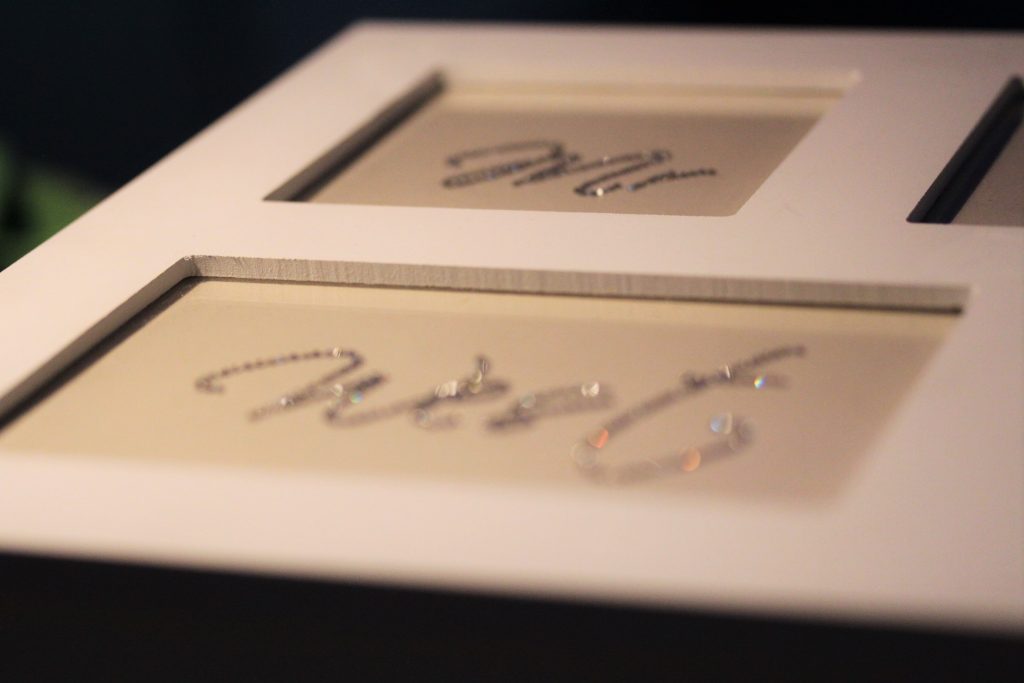 For the photo cut outs on the top of the box we printed the words, 'Mr & Mrs ****' and also in one corner of the box we printed out, 'Est 2014' on the same metallic paper that we've used throughout this wedding theme.
Again using our KS .4 Stones, we glued them onto the printouts and then cut around the words when it was dry, and placed them in the lid.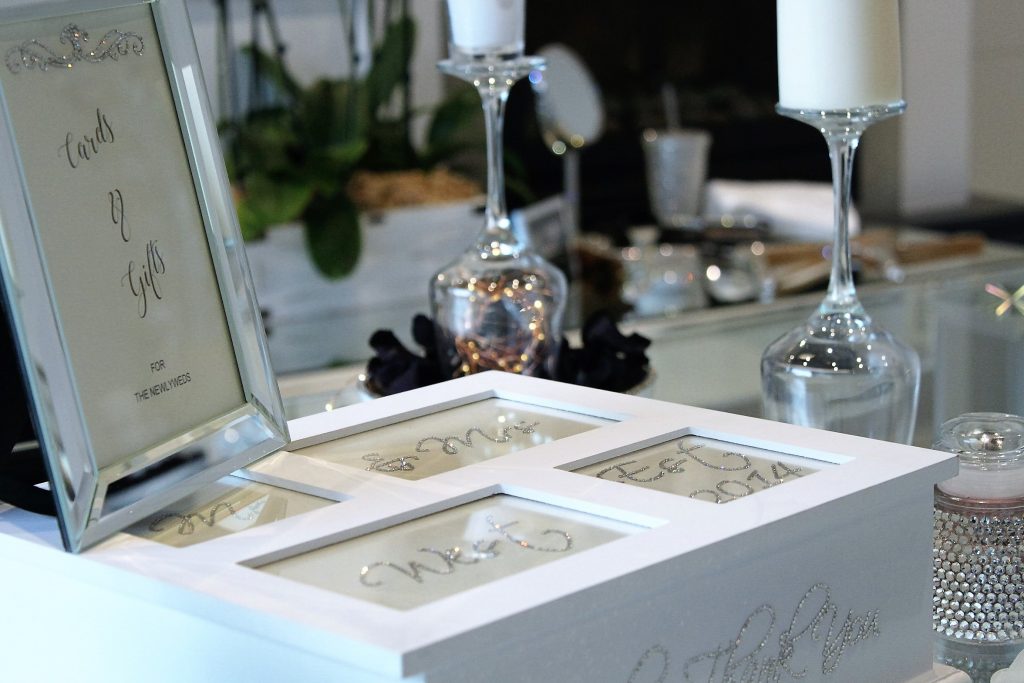 We also made a matching sign that we placed inside a 4 x 6 Mirror Frame ($6) to sit either alongside or on top of the box, just reinforcing the message for guests as to where to leave the cards.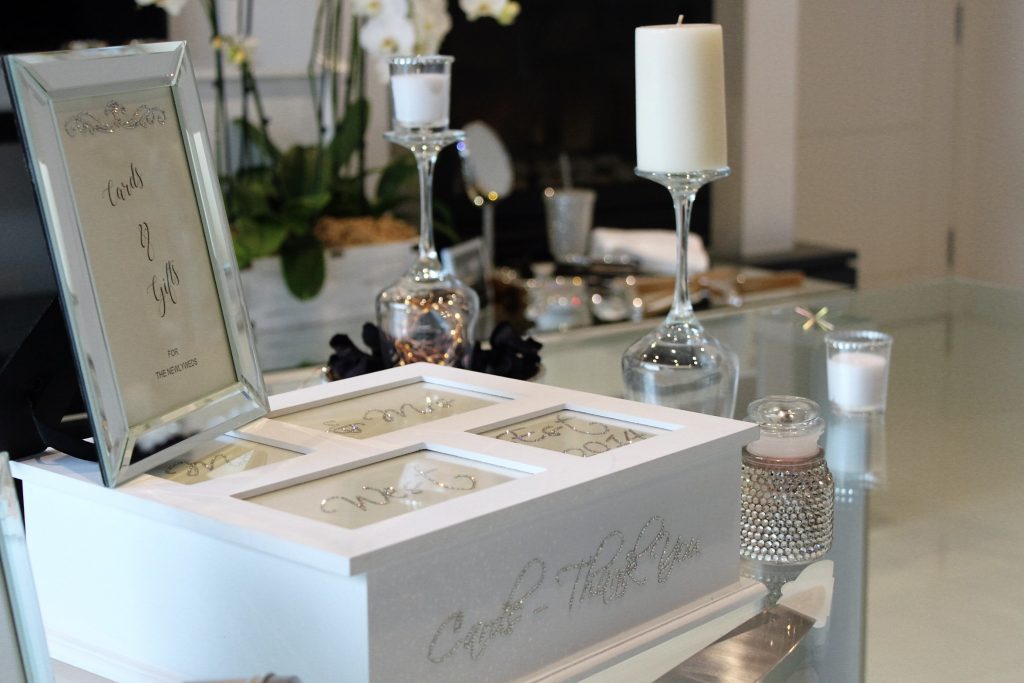 We adorned this sign with the same scroll that we used on the mirrored seating chart, only we made it smaller to fit, and then also went over that with our small stones.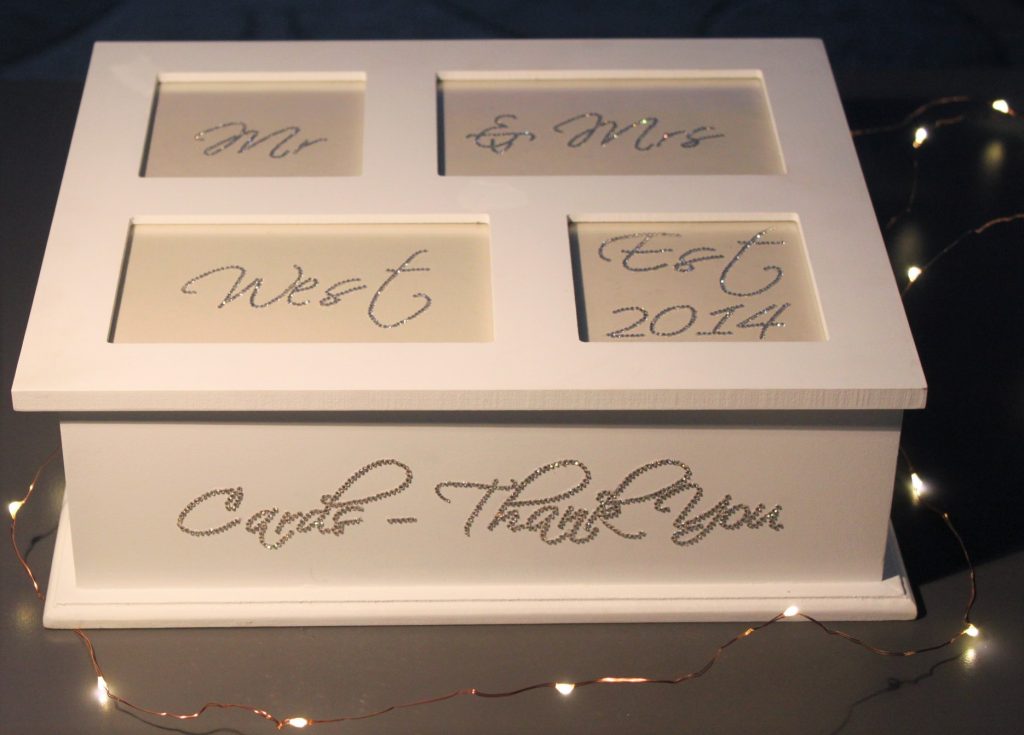 The final results are stunning! This is definitely a stand out piece! After the Big Day, it would serve as the perfect memento box … keep all your wedding day treasures in it!! Fabulous idea!
Don't forget if you make any of our projects to tag us in your social media pics. We love seeing the designs you come up with!
As always, have a blinging great day!
Categories: The Ultimate Kmart Wedding