These candles are really simple to put together, but they make a huge statement! Simple, elegant and classy! They make a perfect addition to any wedding table.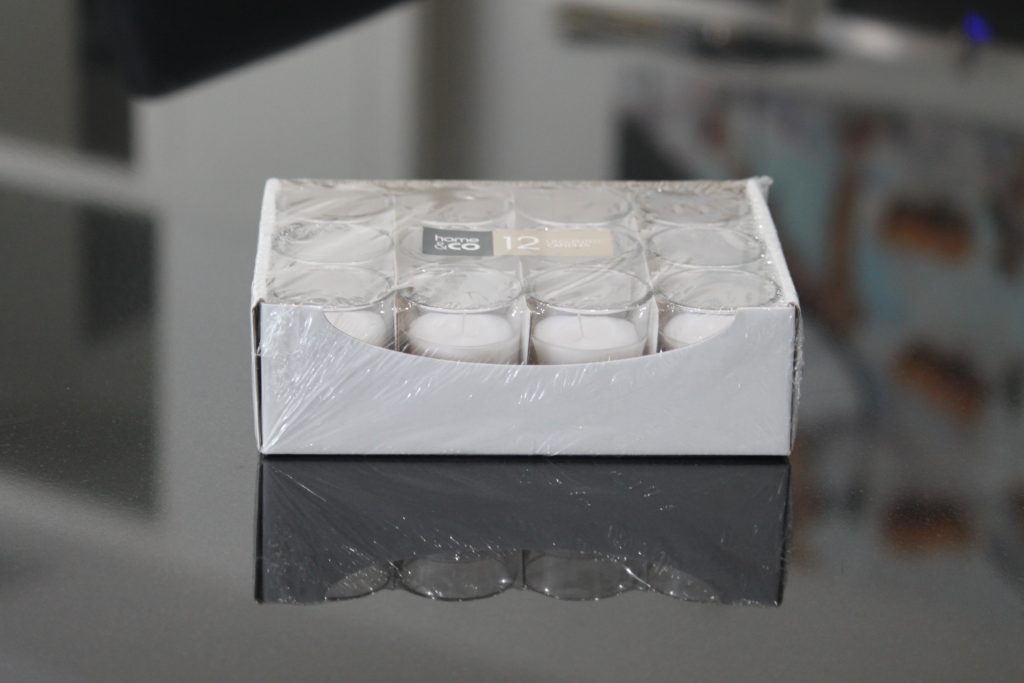 We started with this pack of 12 Votive Candles that retail at Kmart for $9.00 and very simply adorned them with one row of our KS 2.0 stones which sell in our store for $7.50.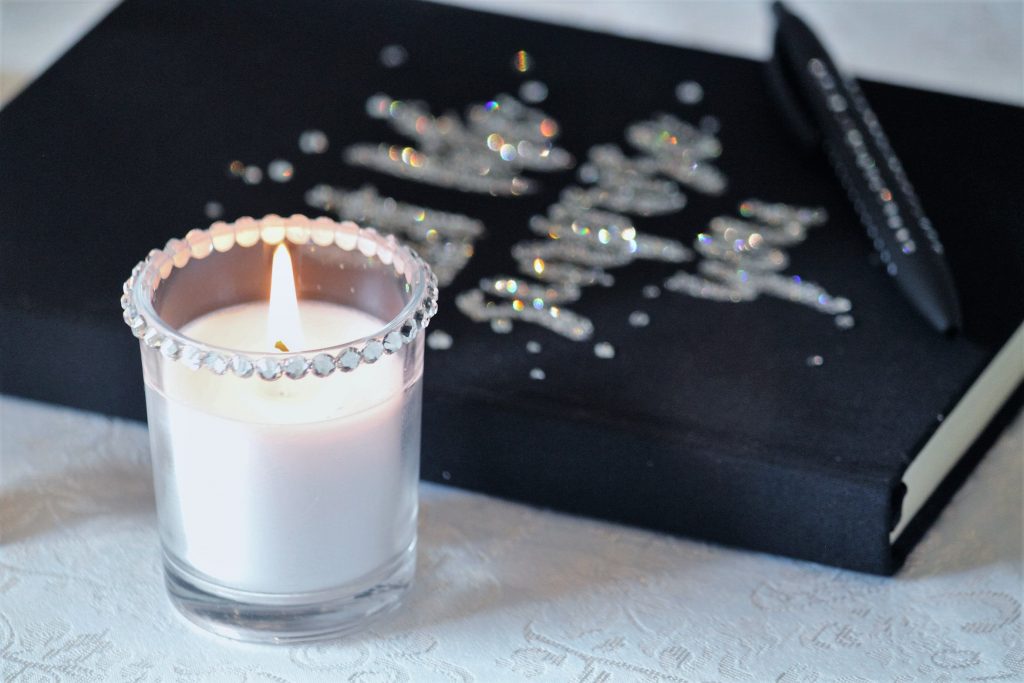 Each votive should take about 34 stones meaning you will get all 12 votives done from one bag of stones. If we break it down, that's a cost of $1.38 per completed candle.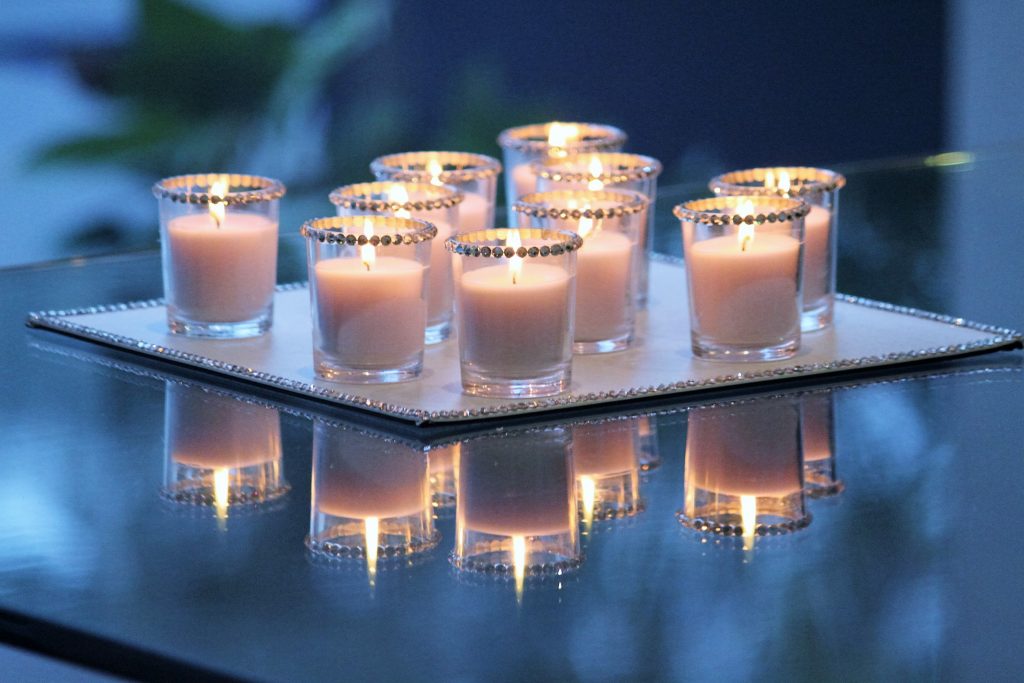 They look great grouped together, or scattered singularly throughout your tablescape.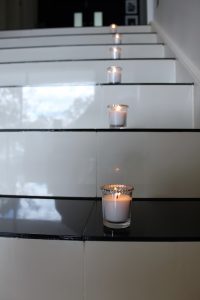 They can also be used to add a subtle feature to stairs and walkways and could also be used outside for garden weddings. The possibilities are endless!
These candles are super quick to complete, taking only minutes to glue the stones on!
We found this to be quite a relaxing project – finish one candle, make a coffee, finish another candle, find the chocolate …. You get the idea!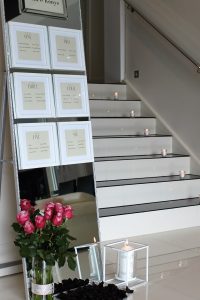 Everything you need to complete our projects can be found in our store here and obviously head into Kmart for all their items, or you can purchase online from them here.
For such a small, inexpensive item, they sure look great! And if you need any more reason to go and buy these, we'll let you know that once the candle has burnt completely out, you can give them a good clean with hot, soapy water and now you have an awesome set of 12 shot glasses!!
How. Great. Is. That?!
As always, have a blinging great day!
Categories: The Ultimate Kmart Wedding