This is a stunning way to present both your menu and your bread at your wedding tables! They are classy, eye-catching and incredibly easy to make!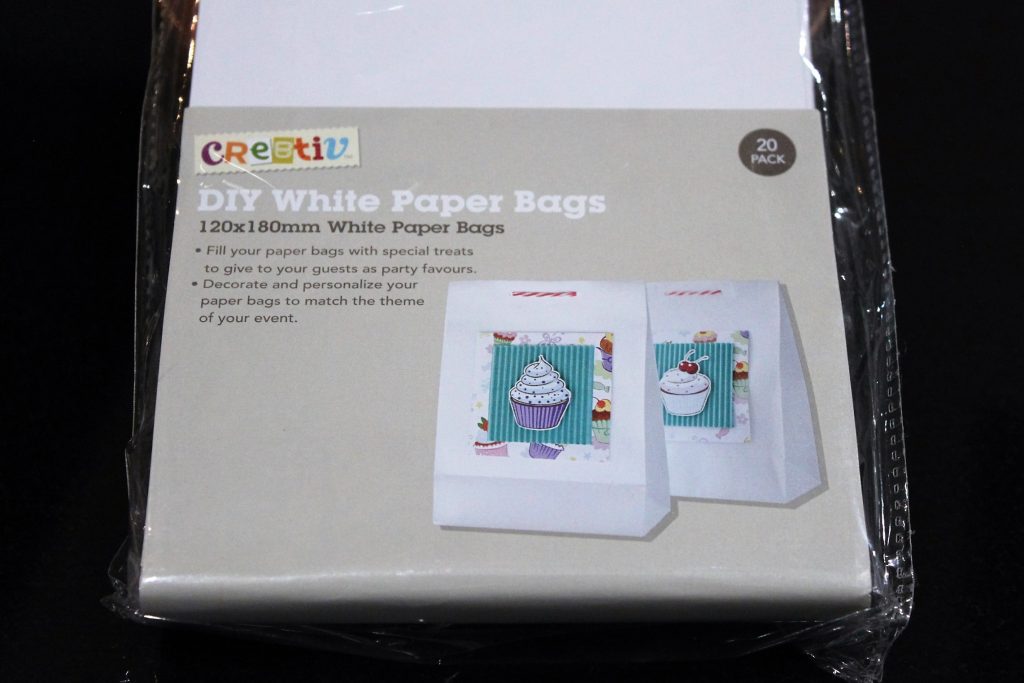 We started with the Creativ White Paper Bags which come in a packet of 20 for $3.50. (That makes each individual bag about .18 cents each!)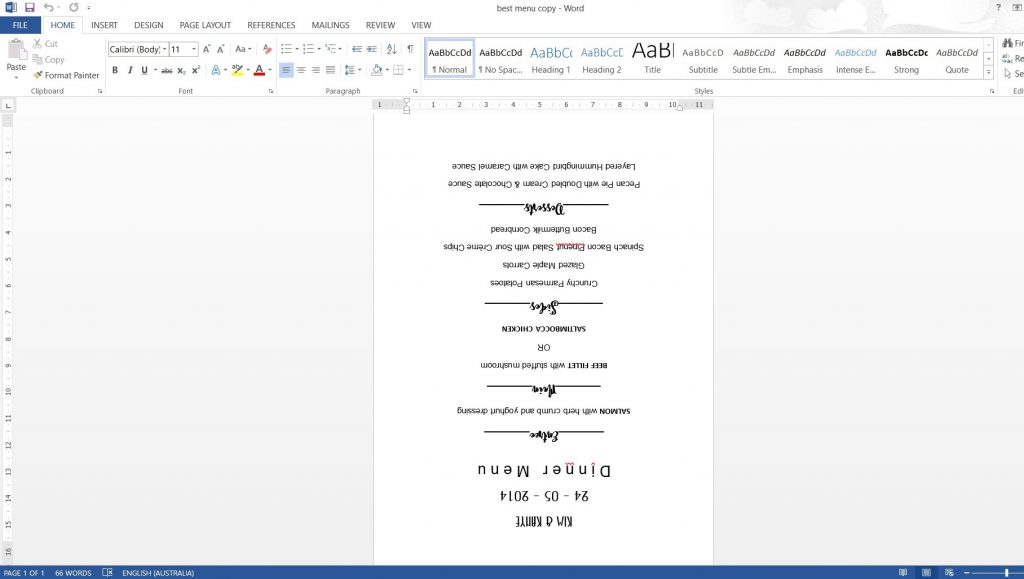 Next you need to set out your menu in a program like Word. To make printing easier, (if you chose to print straight on your bags) after setting it out, rotate it 180 degrees so it's upside down. We do this because the bags will need to be manually fed into most printers from the bottom edge, so making the word document upside down, results in a bag with the menu printed right side up!
You can leave this project here – they look perfectly fine as is, or you could just add one shiny little stone somewhere for a small touch of pizzazz.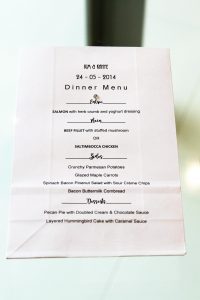 These are incredibly quick to make once you've got your menu set out in Word – so if you're short on time preparing for your big day, these are a fantastic option! And, a really cheap option!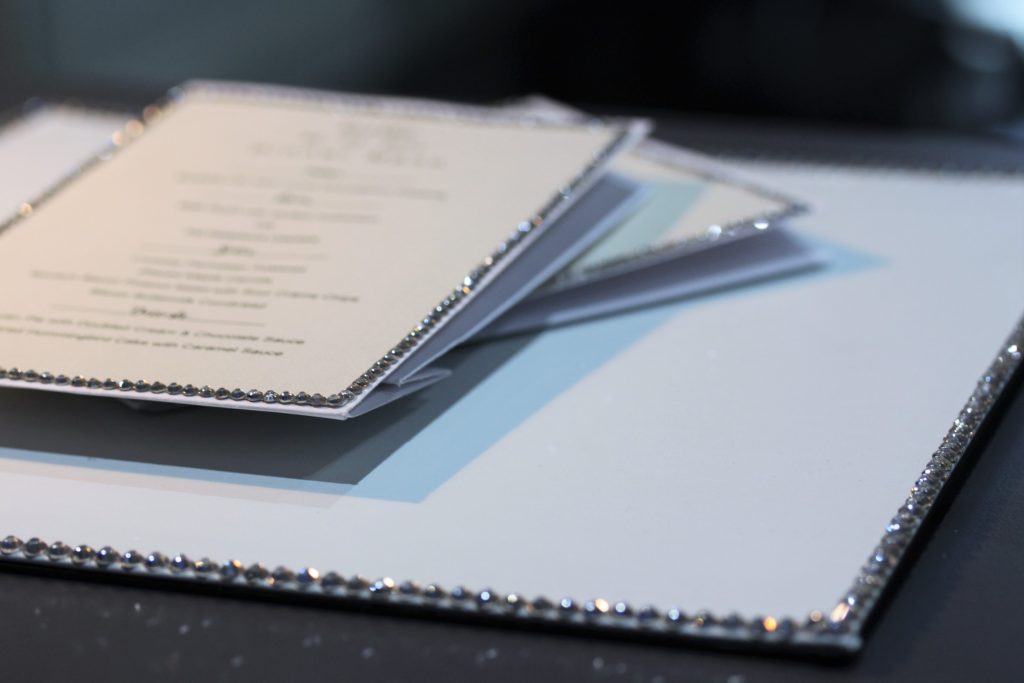 If you've got a bit more time and want to take them up a notch simply print out your menu on some pretty paper. We've opted for the Metallic Paper which comes in a pack of 10 for $2.00. It's called 'White' but it's more of a champagne/gold tone …. still perfectly beautiful!
Glue the printed menu onto the bag and allow it to dry. Then we simply went around the edge, gluing our KS 1.2 stones on. These stones sell in our store here in a pack of 500 stones for $6.
In total it took about 167 stones to totally surround the menu.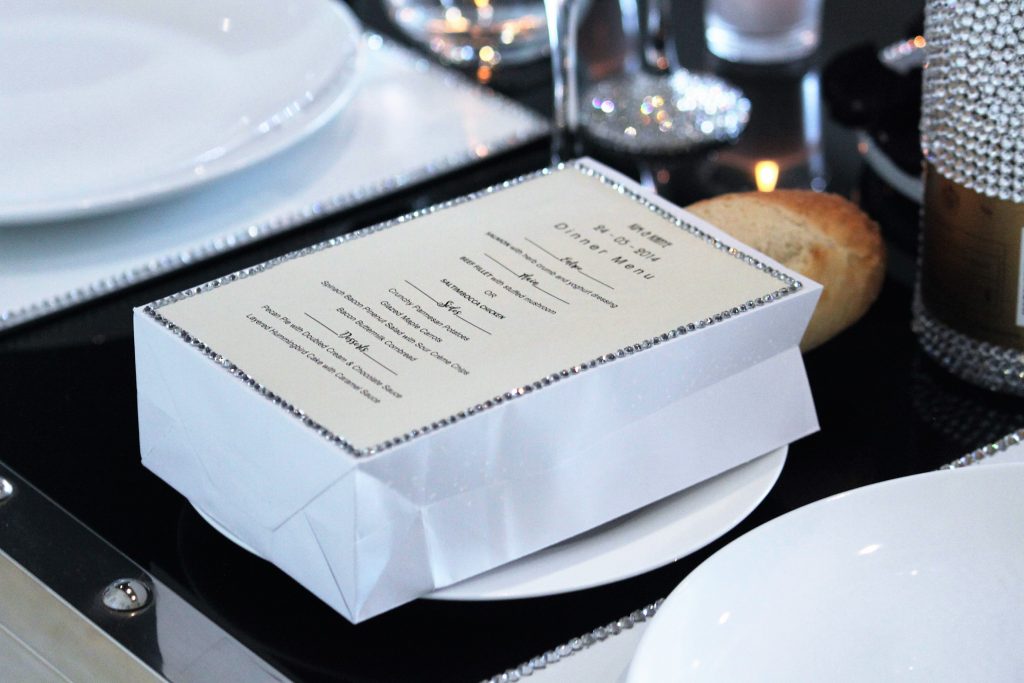 To keep your wedding looking fab, but still keeping it budget friendly, we suggest making the styled up bags for the Bride and Groom and Bridal Party settings, and for the guests, doing the printing straight onto the bag and adding just one stone as a focal point.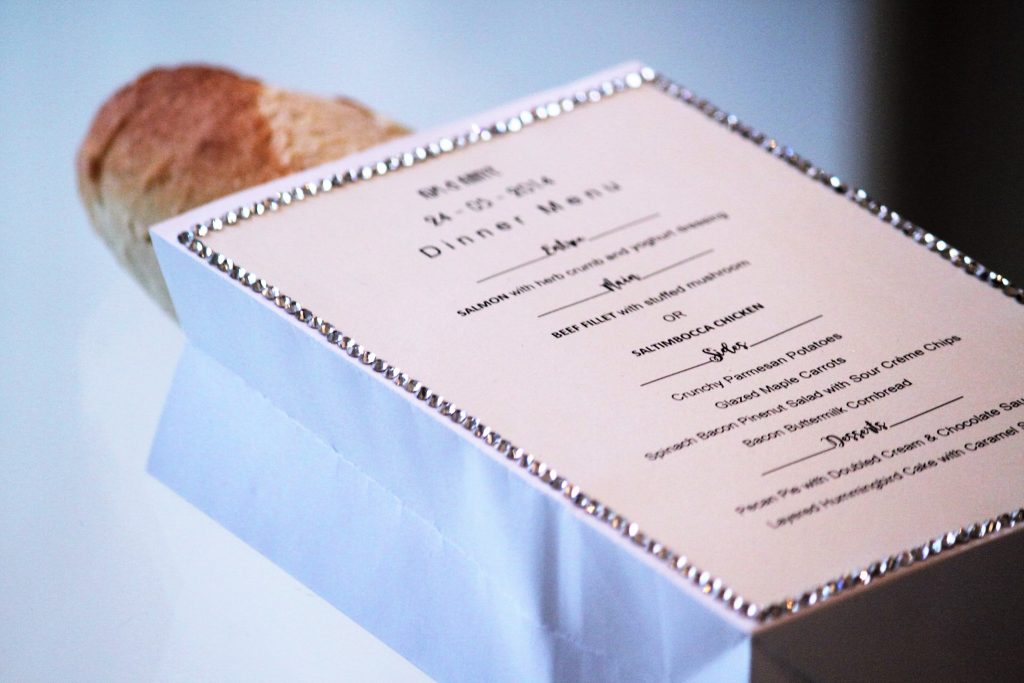 These are a fabulous idea for a wedding, but they'd also look wonderful if you were having a dinner party. Guests will love them!
The budget for these came in at :
Printed Menu directly on bag – 18 cents plus one stone … equals not even 20 cents each!
And for the luxe look bag – 18 cents for the bag, plus 10 cents for the paper – (you will get two menus from one piece of metallic paper) and $2 for the stones – making its total cost about $2.28 per bag!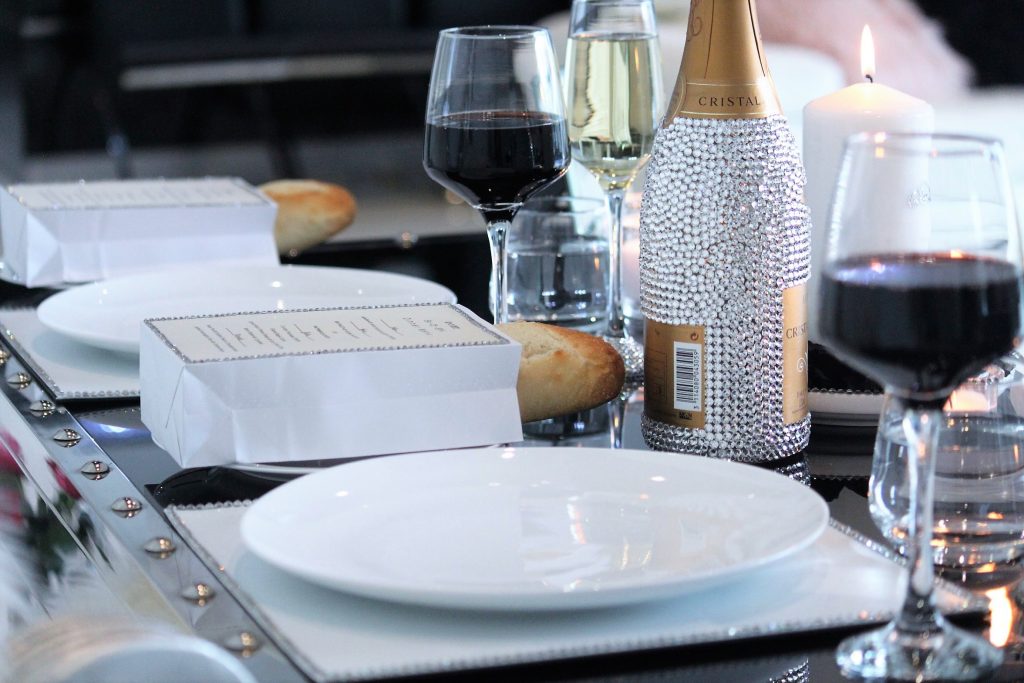 They look fabulous and oh so glam!
Don't forget to tag us in your photos on social media when you create one of our projects! We love seeing your designs!
As always, have a blinging great day!
Categories: The Ultimate Kmart Wedding