Here's three super quick, super gorgeous projects to add some extra glam to your wedding tables.
And, did we mention, they're super cheap?!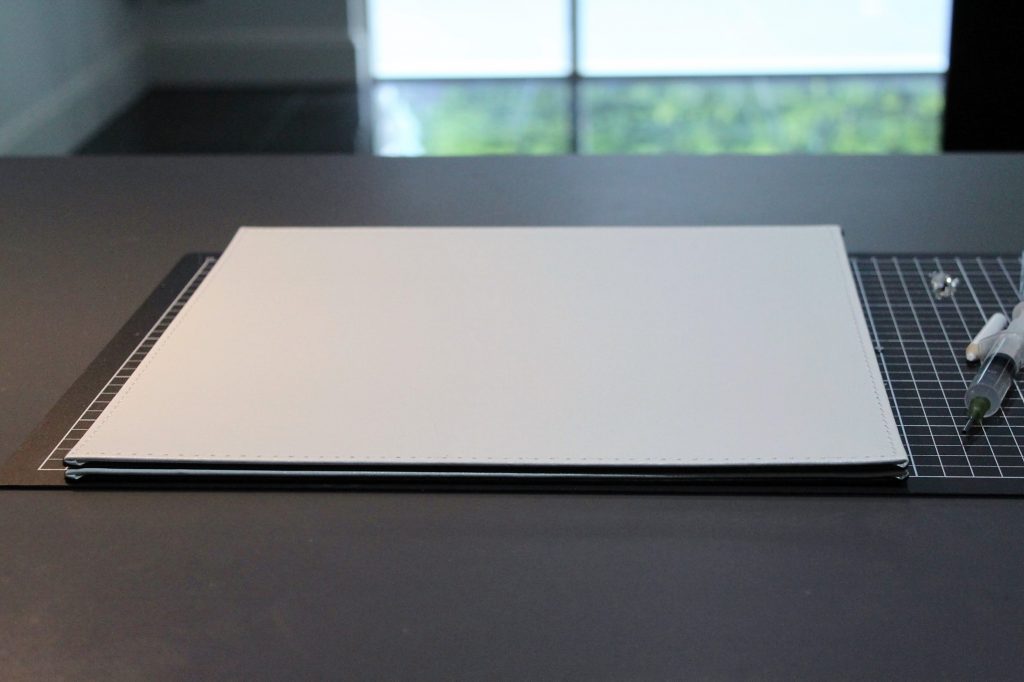 We'll start with the White Leather Look Placemats which retail for $2 at Kmart.
These are a great looking product and they're reversible! White on one side, Black on the other! Brilliant! The square shape gives them a gorgeous contemporary feel – we're big fans of this product!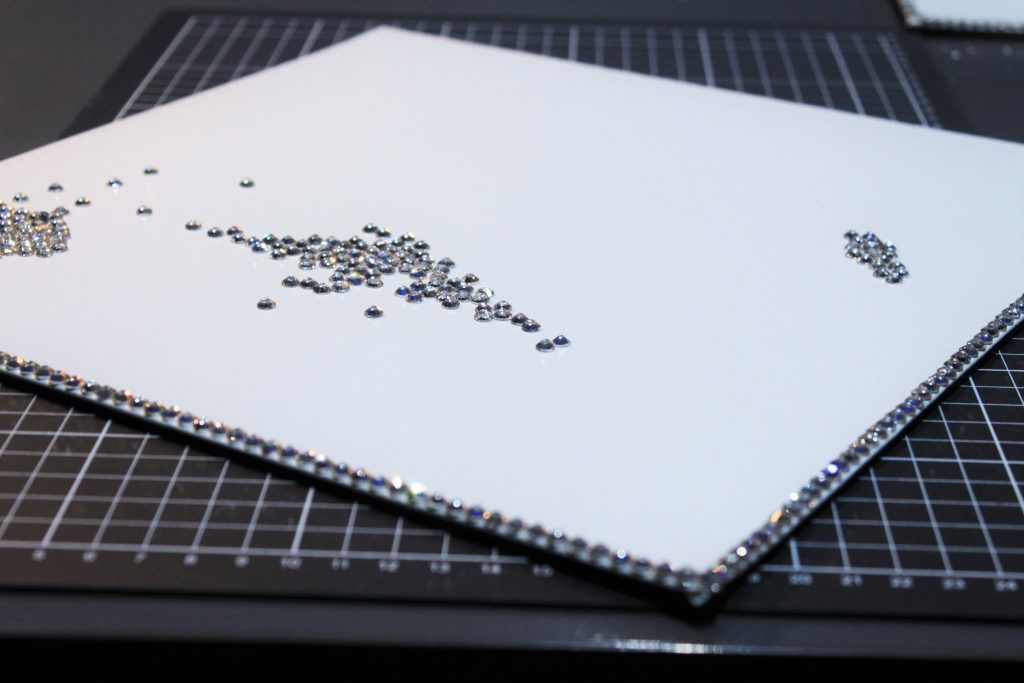 We simply adorned these placemats with our KS 2.0 Stones – one row around the outside edge and they were turned into a spectacular looking piece!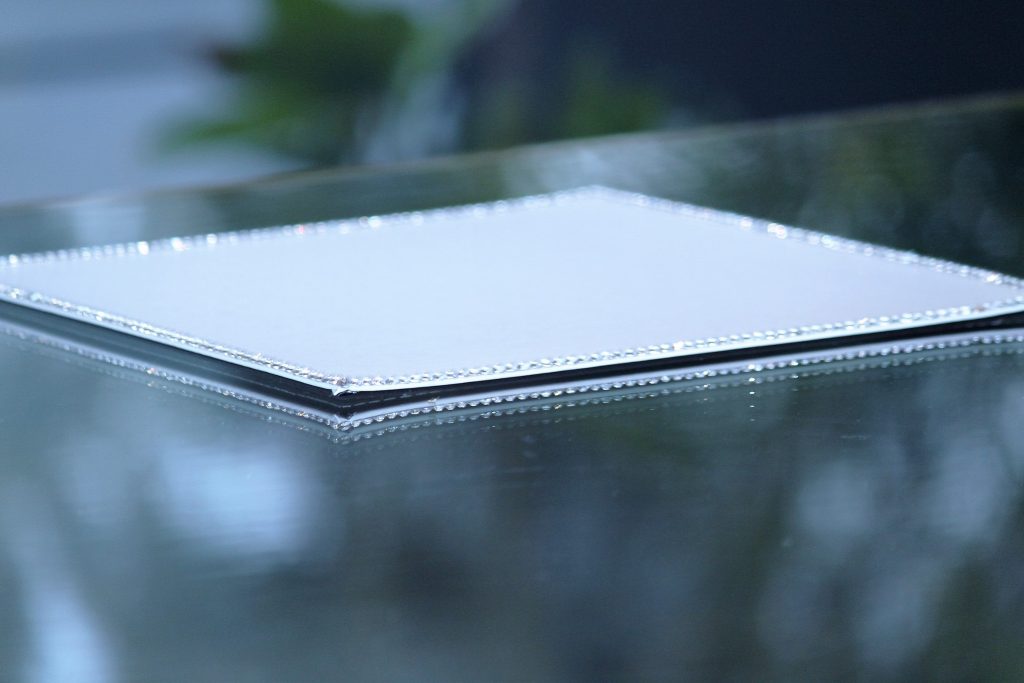 You can find our stones here – we used approximately 246 stones, so two placemats can be completed from the one bag of stones! (We love it when that happens!)
These placemats come in with a total cost of $5.75 … so cheap for something so elegant. We think they're a great choice for the Bridal Table!
Next we took the Lipped Side Plate – which comes in a pack of 2 for $3! These are great value and can be used for so many things!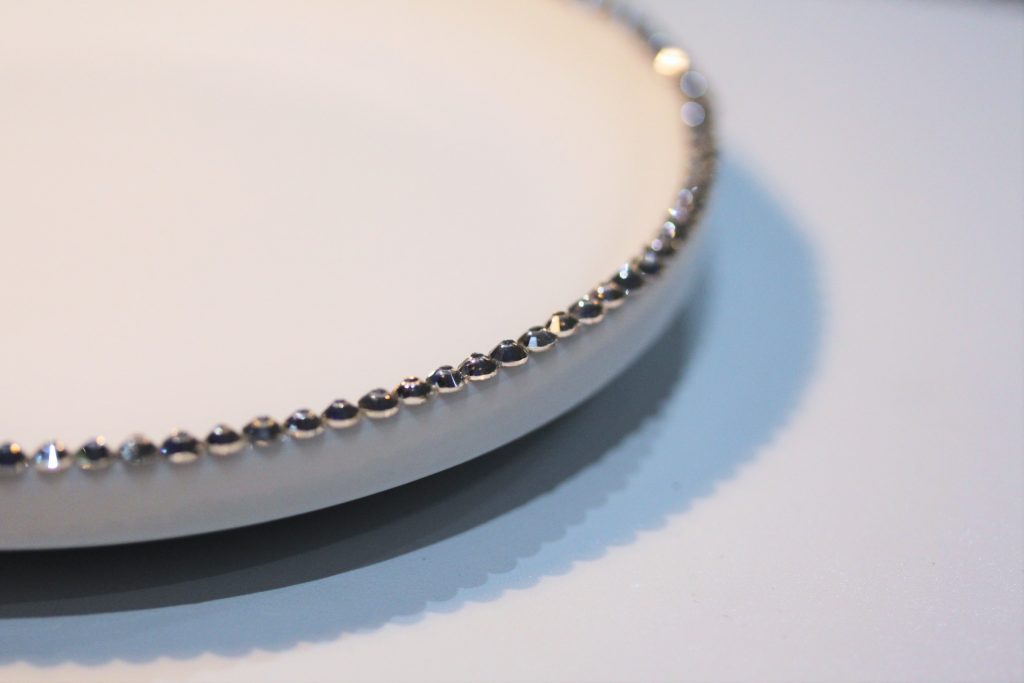 We prettied these up in the same way as the placemats. One single row of our KS 2.0 Stones around the edge. This lifts this plate from ordinary to extraordinary in under ten minutes!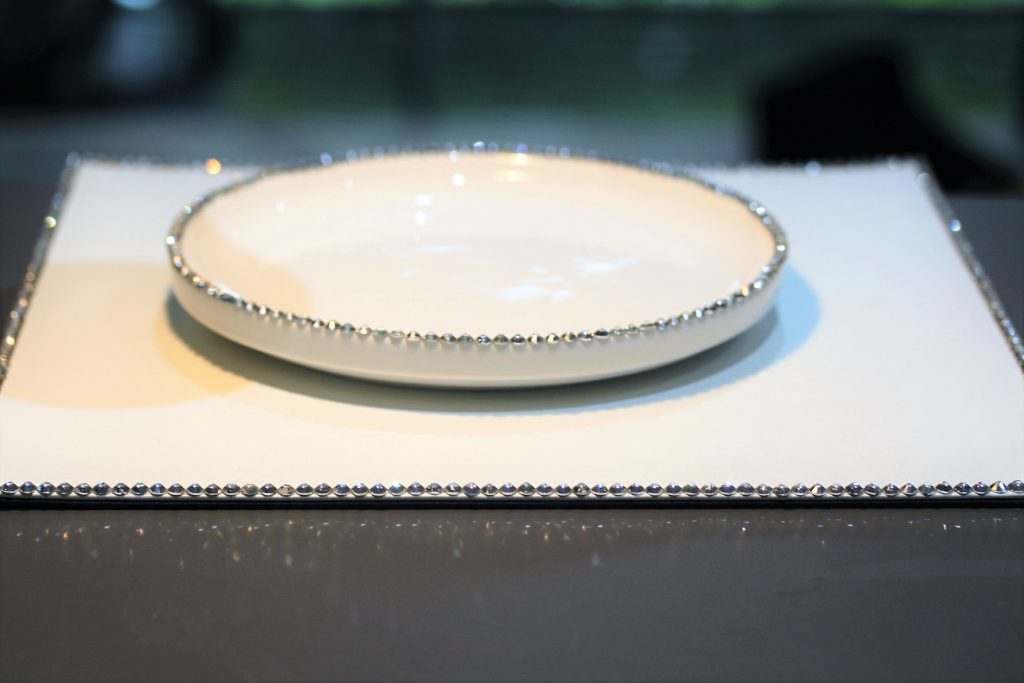 These are drop dead GORGEOUS!! Such a huge transformation! In total, we used approximately 121 stones on the plate, meaning you can get 4 plates completed from the one packet of stones! Total cost for the Lipped Plate is $3.38 per plate! Amazing! Keep them after the Big Day for stunning serving plates you can use at home!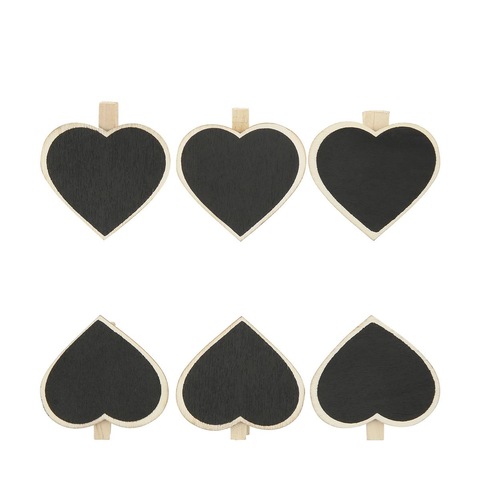 Our third table accessory that's also very simple to make uses the Chalkboard Pegs, retail at Kmart $3 for a pack of 6. They're great value for .50 cents each and perfect for weddings!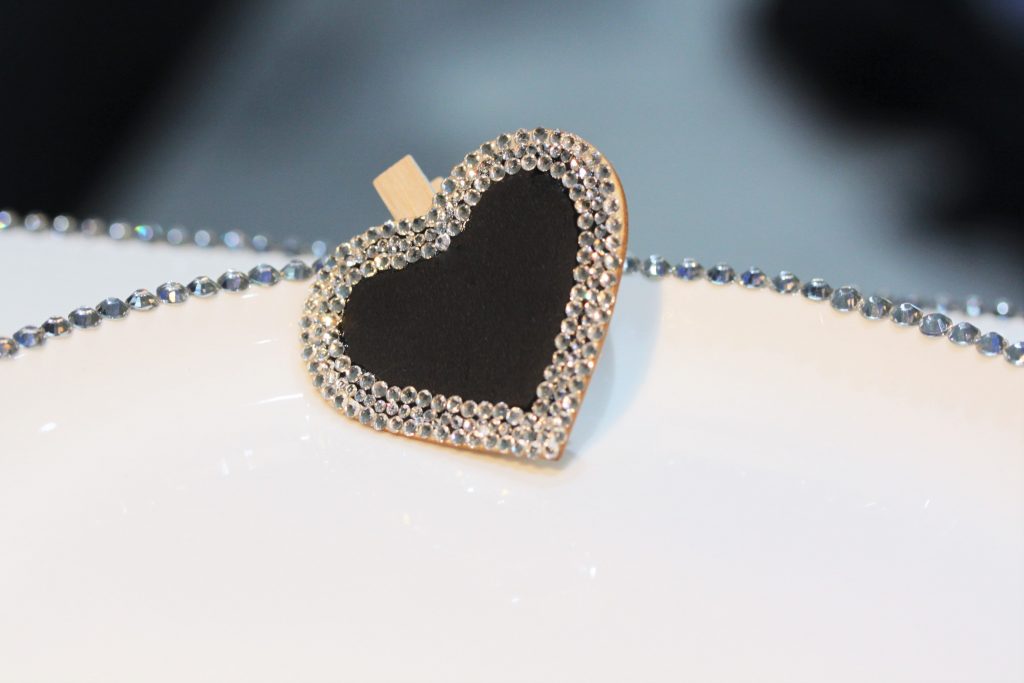 We super glammed these with three rows of smaller stones – 2 rows of our KS .8 Stones and one row of our KS .4 Stones. You could do this to a few for the Bride and Groom's Table.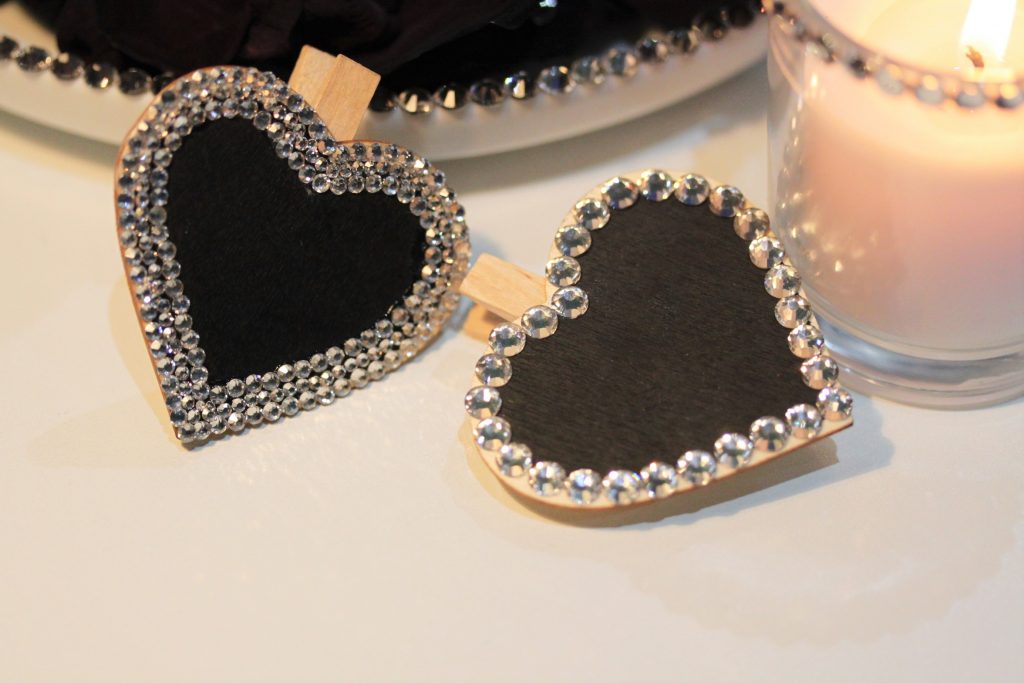 The Heart on the right has been embellished with 30 of our KS 2.0 stones – this is a cheaper option than the one with the three rows on the left, and a great option to make for all the tables at the reception. Each bag of our KS 2.0 stones will do 16 of these Chalkboard Pegs if you copy this style meaning it will end up costing about .97 cents per peg!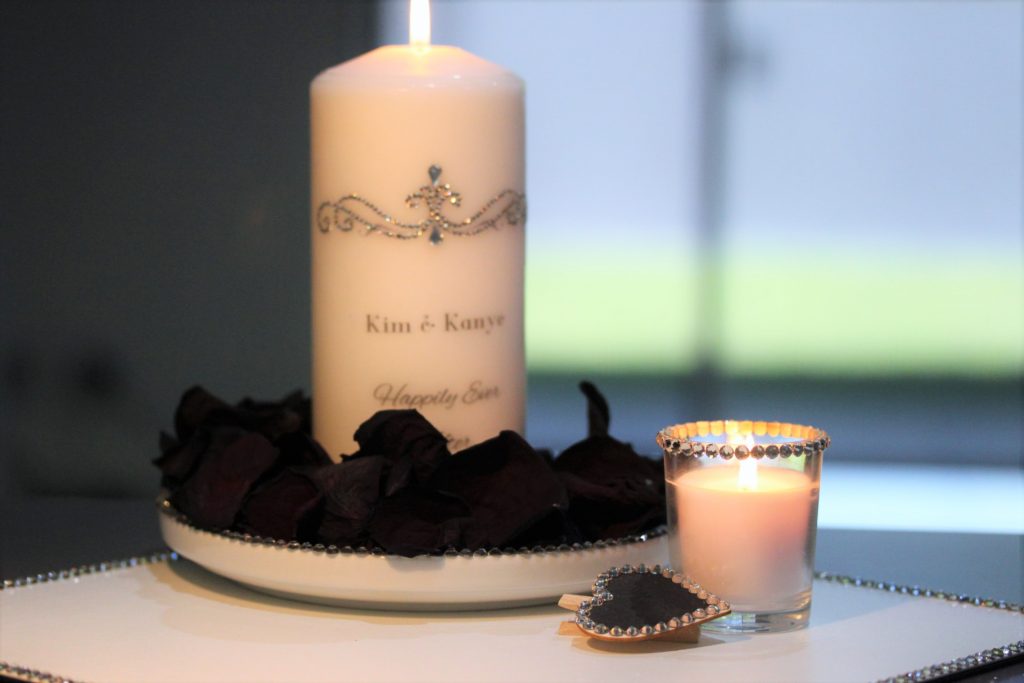 We hope you like these easy projects! Don't forget, you don't need to use our ideas just for weddings – you can put your own spin on things and use them for any occasion!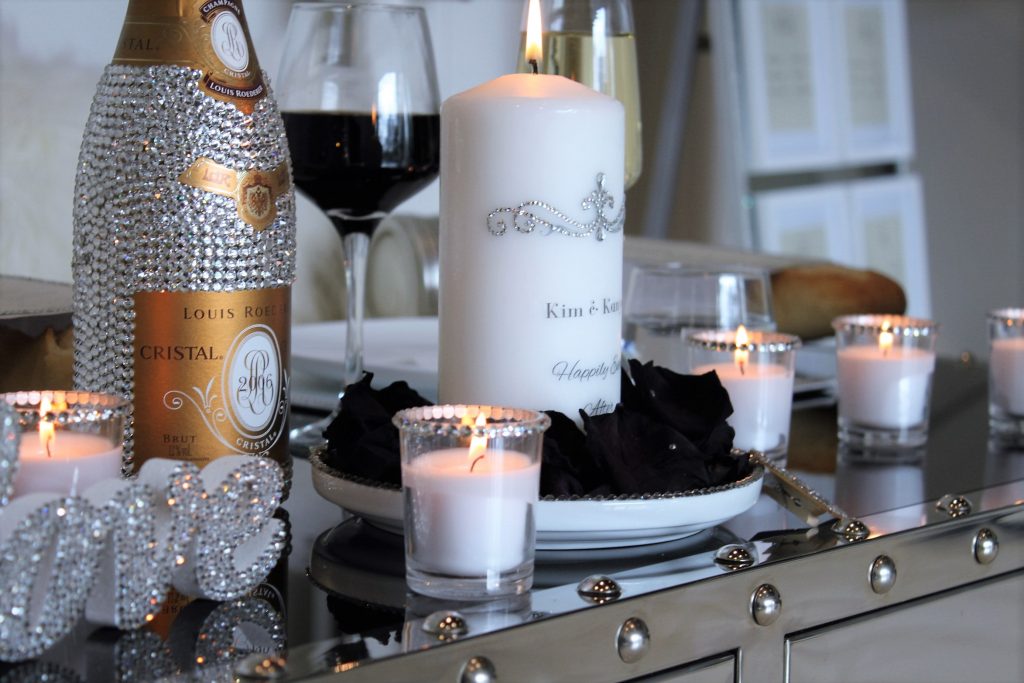 Don't forget to tag us in your social media pics – we love to see your designs!
Use the hashtags #kmartstyling or #kmartkraze so other @kmartstyling_official followers can see them too!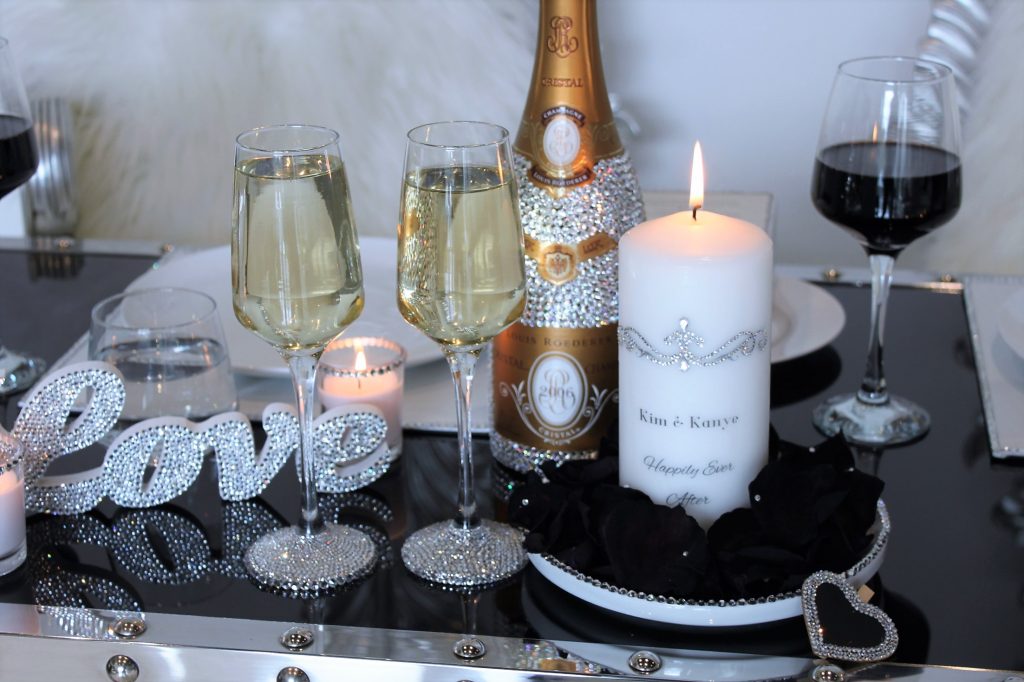 And remember, everything you need to give your Kmart products a facelift can be found here in our store!
As always, have a blinging great day!
Categories: The Ultimate Kmart Wedding