It was time for us to gather our medical items, go through them, sort them, and find a new way to store them!
Cleaning up our act wasn't hard with this super easy way to store and organise all those medical items. We've used Kmart plastic containers and for around $40 we've got a Pinterest worthy medicine cabinet!
We started by purchasing 2 x 5L containers – $4 each – 4 x 2.5L containers – $2 each – and 9x 1.5L containers – also $2 each.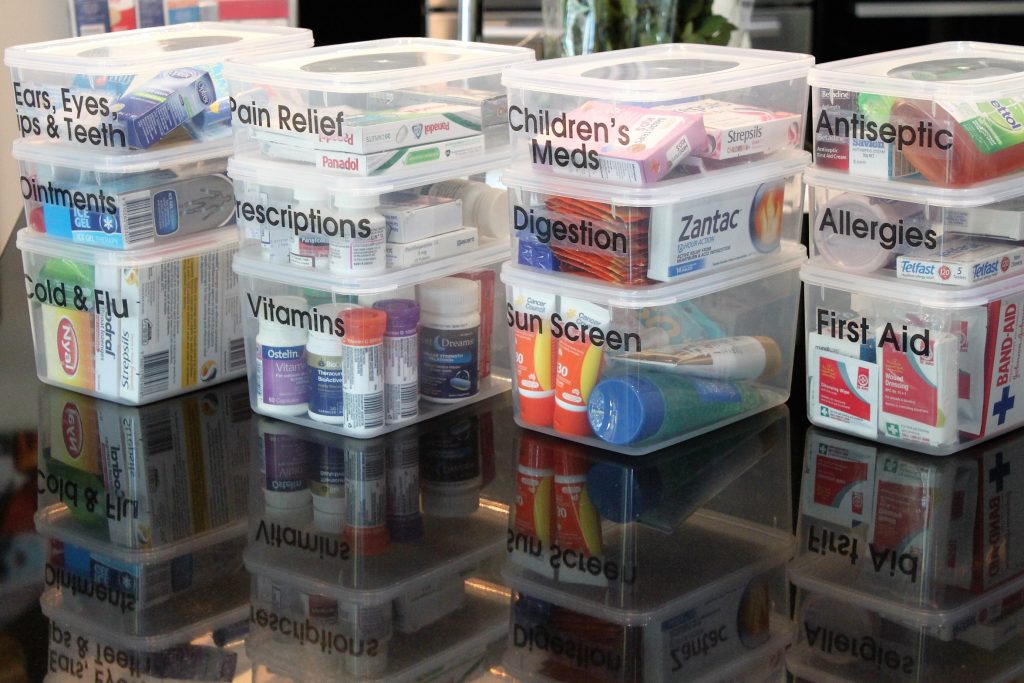 We sorted out our medical items and worked out the categories that we were going to break them into. Everyone's needs will be different, but this a good selection of categories that worked well for us.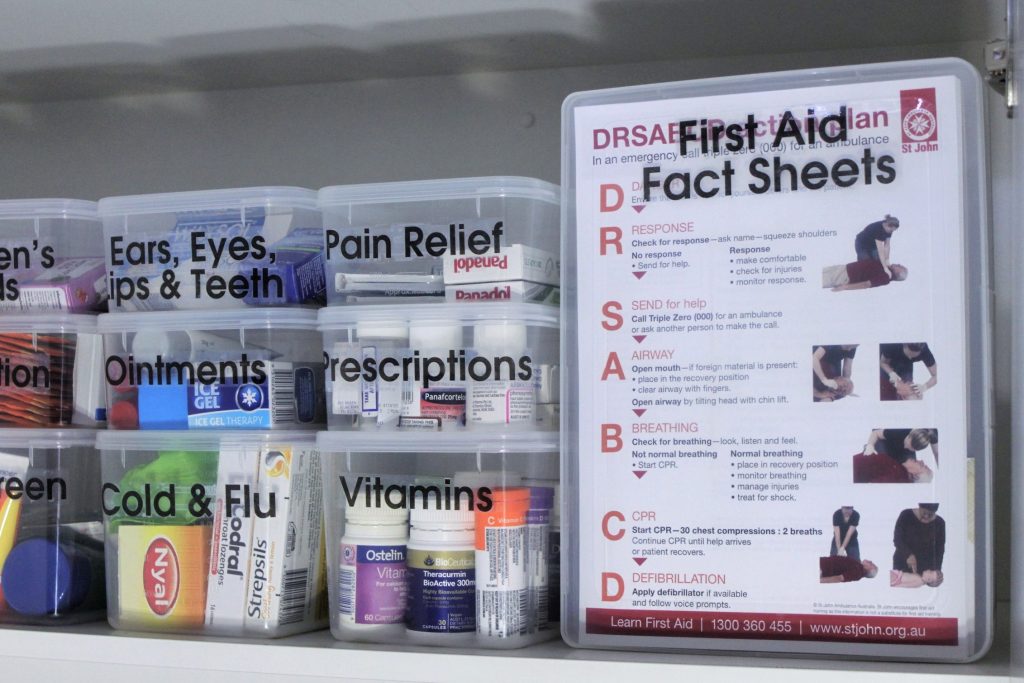 We've used the 'packing tape' method of applying our labels. If you google 'packing tape labels' you will find lots of information on how to do it – it's really simple. When you make your labels just make sure that your font is plain and easy to read.
We've also added a really important feature to our medicine cabinet – some fact sheets from St Johns detailing some common first aid treatments. These would be brilliant in the event of an emergency – we've kept ours in alphabetical order so it's easy to locate the page you need.
We've stored these in 2 x Clear Carry Cases – $3 each.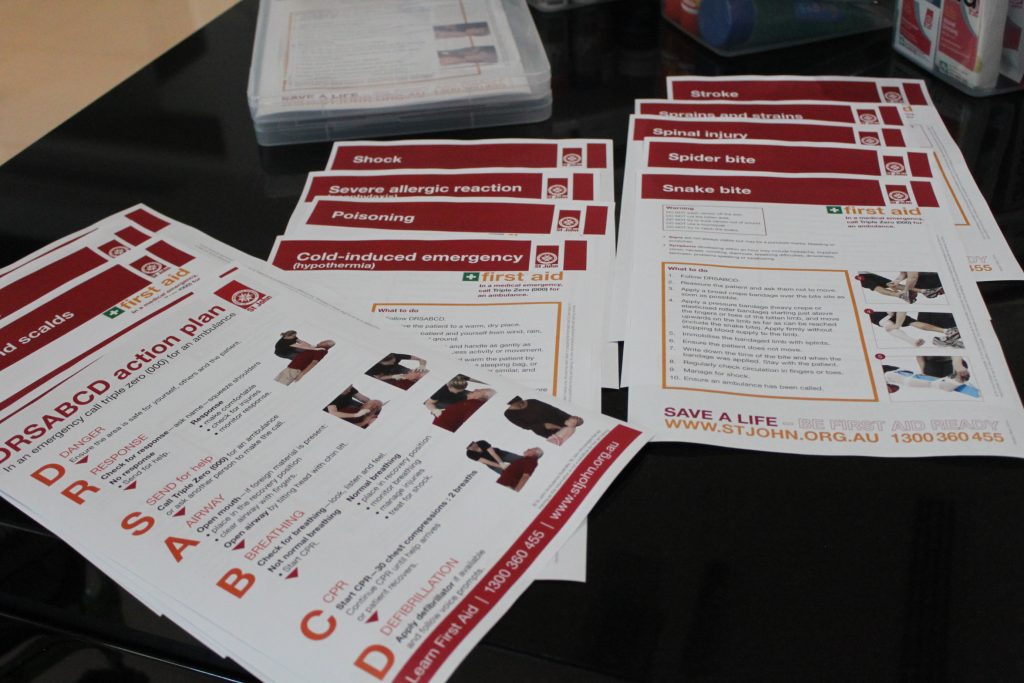 These fact sheets can be found and downloaded for free from here.
They also have fact sheets pertaining to children, so we downloaded those as well and store them separately.
Thank You St Johns – these could literally be a life saver one day!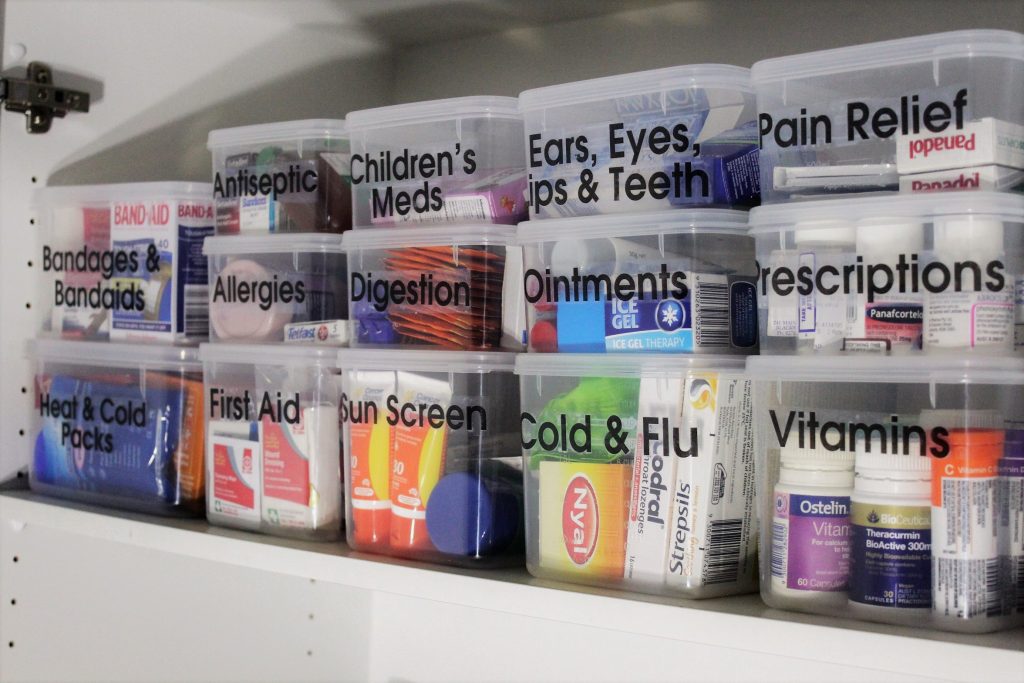 Here's our containers neatly stored on the top shelf of our pantry. They are well out of reach of any child and it's a cool dark cupboard which is preferable for storing these types of items.
The benefit of using these containers is they are clear so you can see the items inside, and that, along with the labels, makes this a very functional, very stylish medicine cabinet!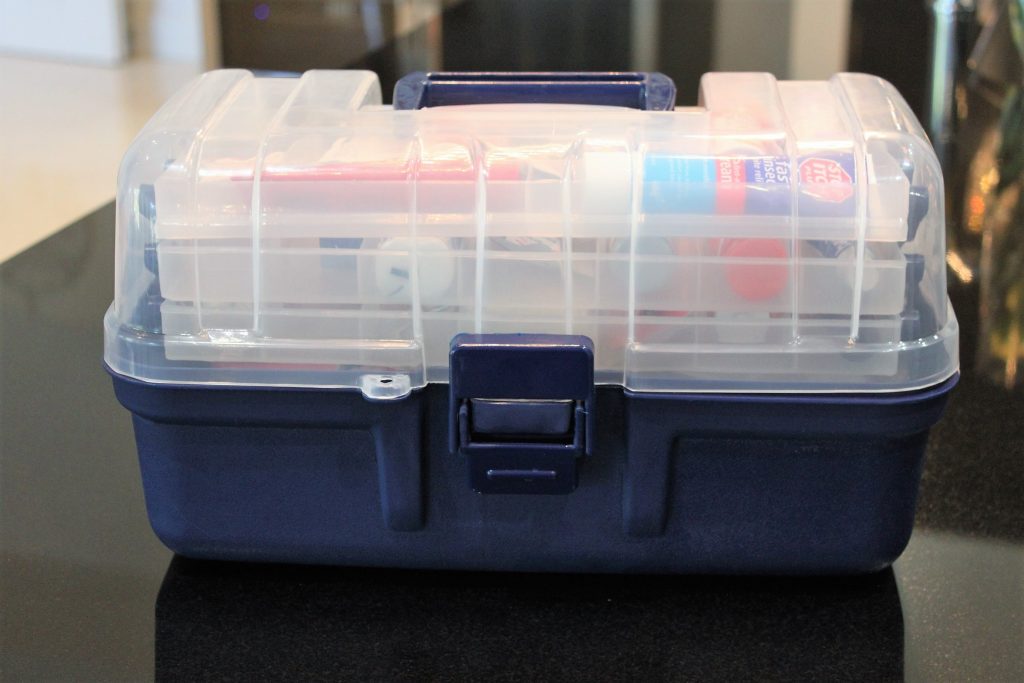 While we were sorting and organising our medicines we thought it was a good time to also make a first aid kit that was portable. One we can grab when we leave the house on car trips, picnics, the beach etc.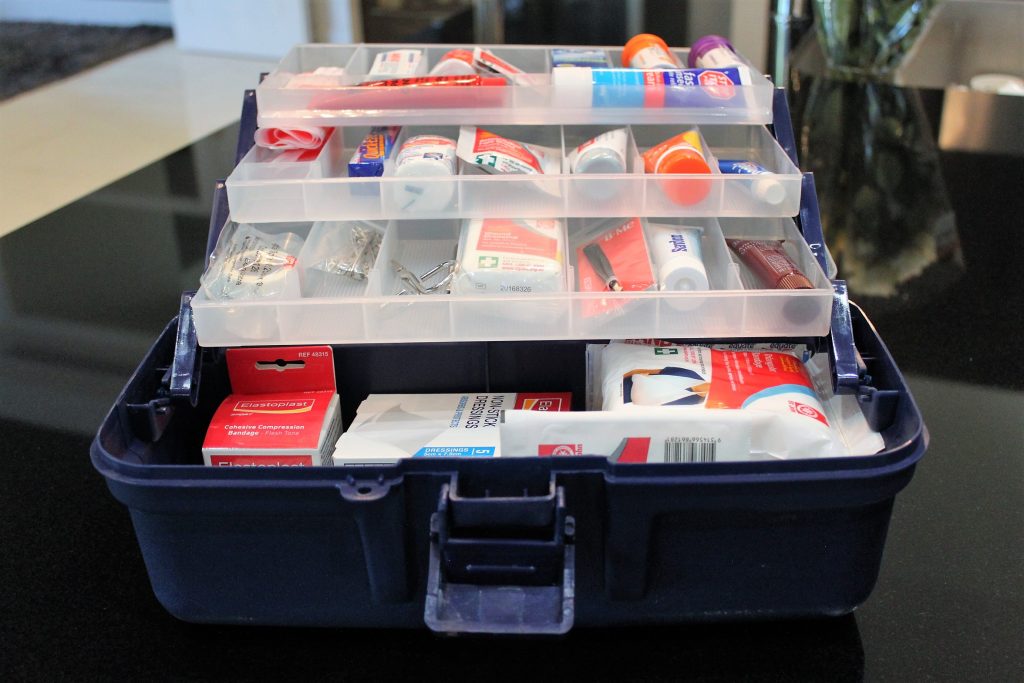 This Tackle Box – $15 in the fishing section – was perfect for our needs!


It opens up to having a three tiered shelf system which holds a whole lot of items in separate compartments and also storage room in the base of it for larger items like bandages and antiseptics etc.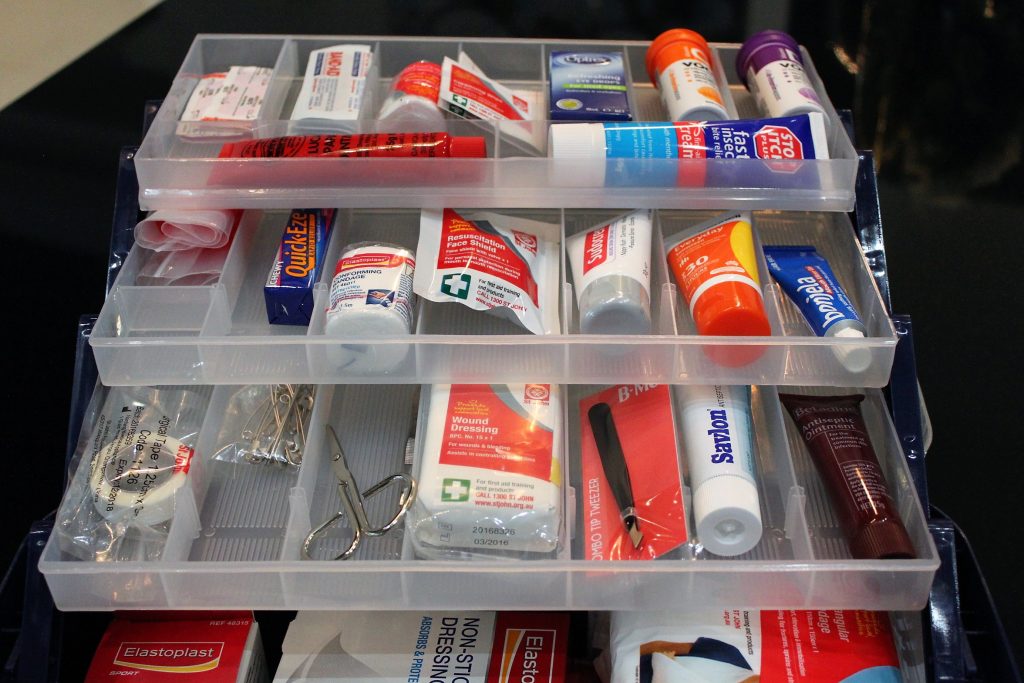 We're so glad we tackled this project! We got to gather our medicine items, which were spread throughout the house, and finally put them all in one place. We were also able to assess which items we needed to have a complete first aid kit, and purchase those as well. Also, we culled and threw out anything that had passed its use by date. We feel very accomplished indeed!
Don't forget, even if you don't need to organise your medical items, do head over to the St Johns website and download those super handy First Aid Fact Sheets!
As always,
Happy Styling!
Categories: Learn How To