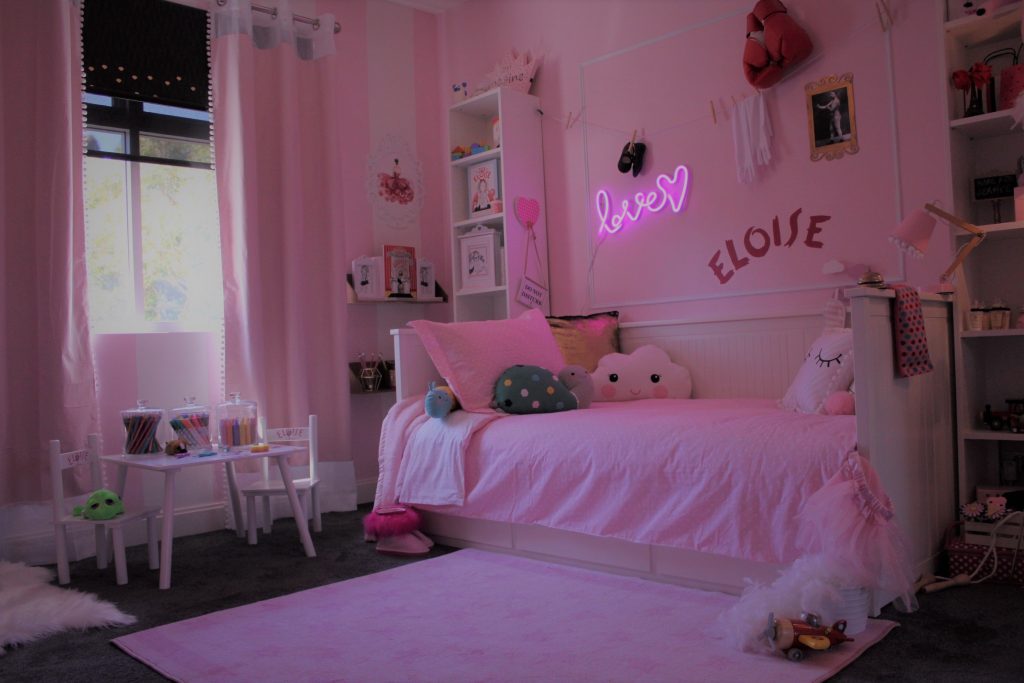 We want a small child to come into this room and be initially overwhelmed with what to look at first! And then it's our hope that the child will slowly explore, finding new exciting things everywhere they look!
And it's OK to pick something up, and not put it back …. This is Eloise's room after all!
Now we're going to take a closer look at some pieces in the room! Eloise's bedroom is always in a state of disrepair – probably because she had Housekeeping to take care of it for her!! We wantthis room to look fun – not pristine, so we filled it, and scattered interesting items, throughout it!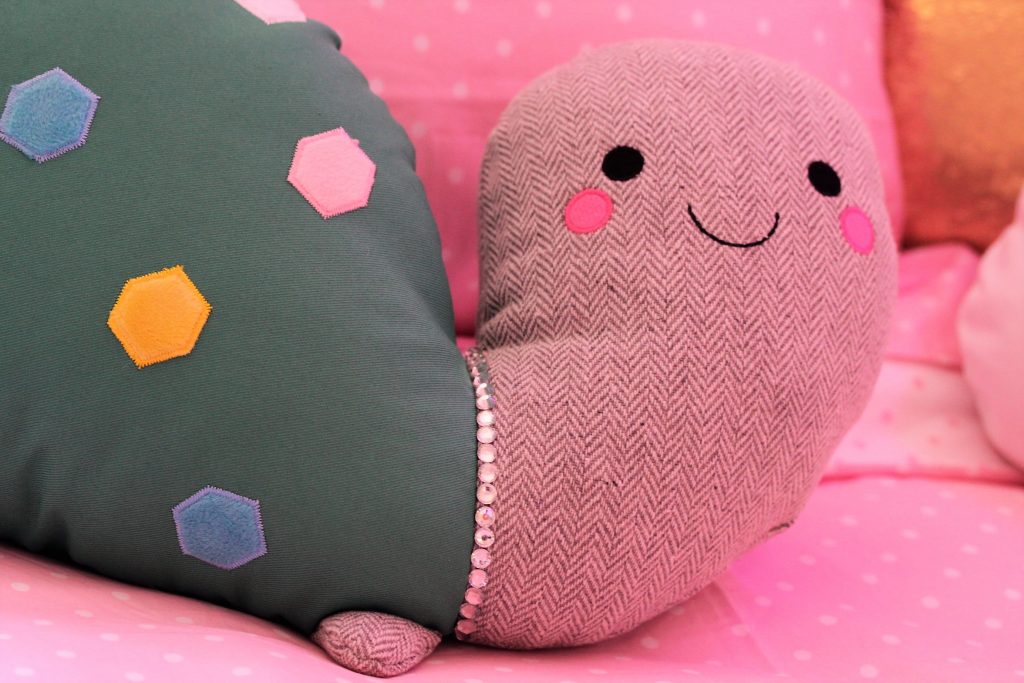 We've got the $9 Turtle with a row of bling added to his neck, the Reversible Cloud Dream Cushion $7 and the Gold Sequin Cushion $12 sitting on the bed.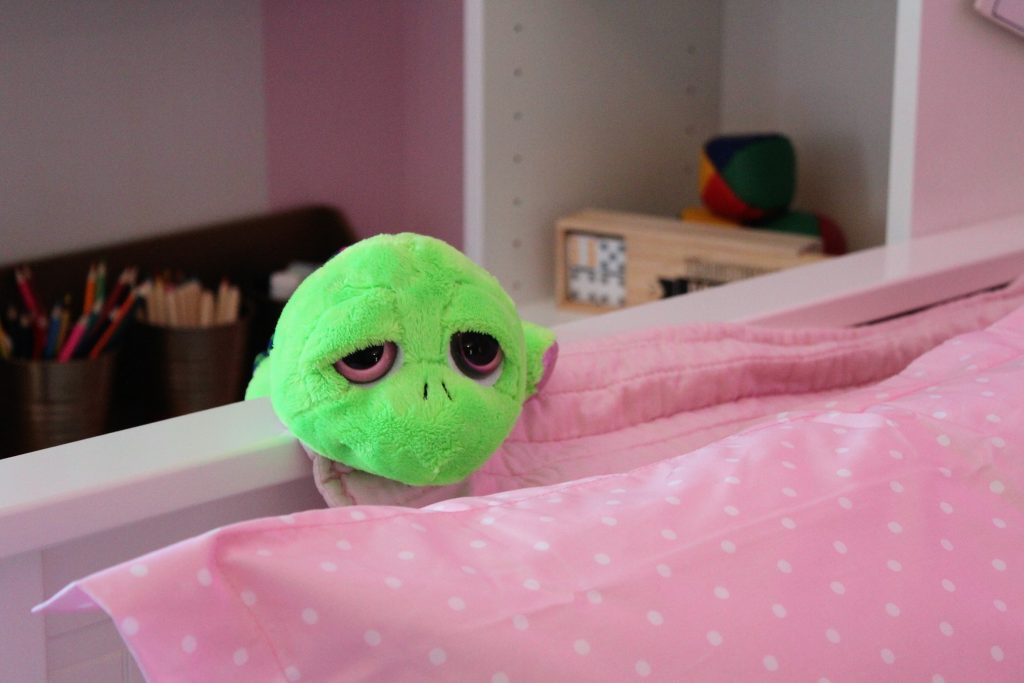 And another turtle draped across the head of the bed!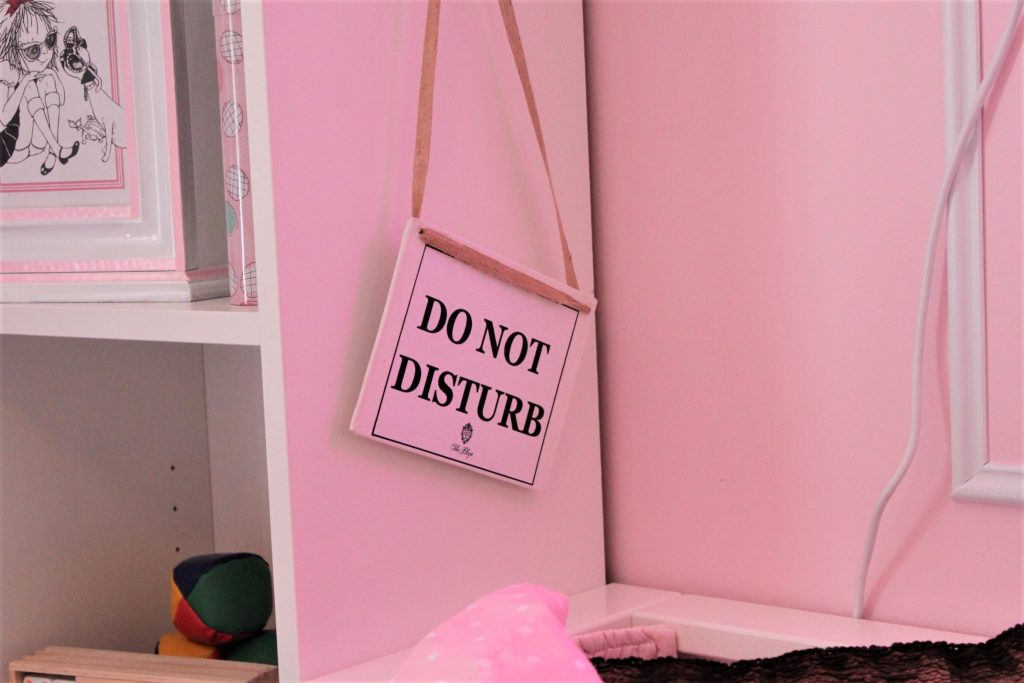 Every night Eloise puts her 'Do Not Disturb' sign around her neck (we don't really think that is a safe practice and will encourage little people to hang it on the door rather than around their neck at bedtime!) We made this by printing on a page from the Canvas Art Pad A3 $5 and glued it onto some cardboard from an empty Kmart box! We used a roll of twine from the Natural Twine & Ribbon (6 pack) $8 for the cord.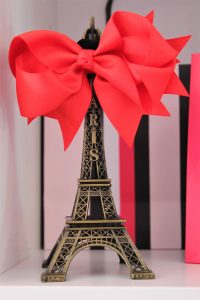 Eloise's mother spends most of her time in Paris (Ooh La La!) so we sourced a small Eiffel Tower from a local store and of course, sat one of Eloise's red hair bows on top!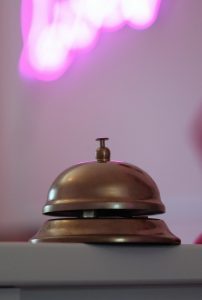 Eloise loves to ding ding ding the bell at the Concierge Desk so we've sprayed this one gold (we found it for $11 at Officeworks) and glued it securely to the bed end.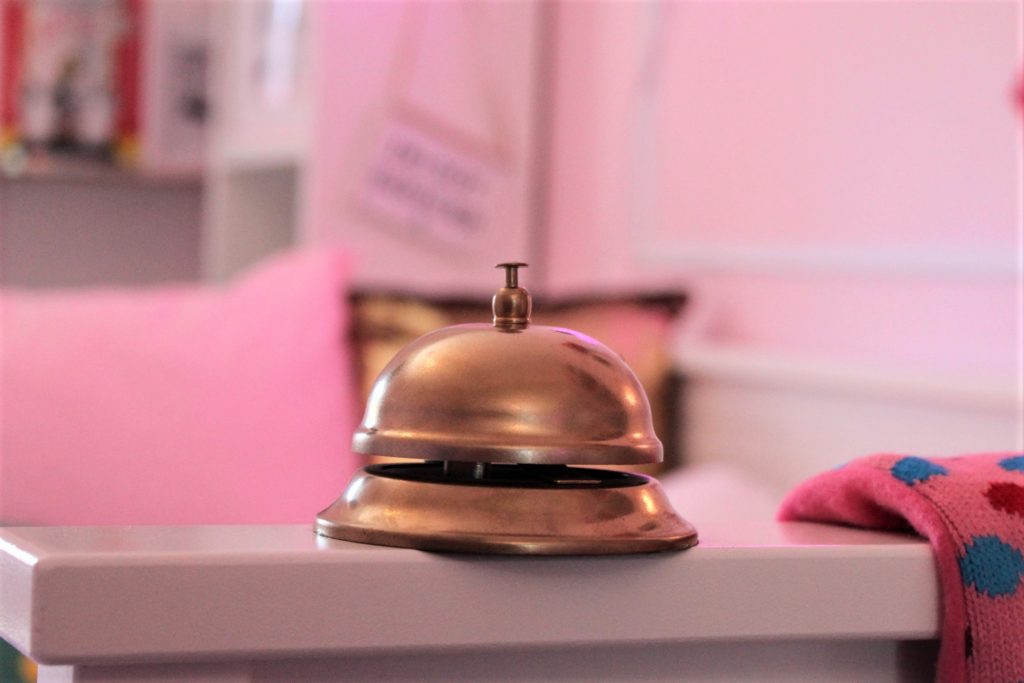 Again, everything in this room is for the pure enjoyment of children – so we know this bell is going to get a good working out!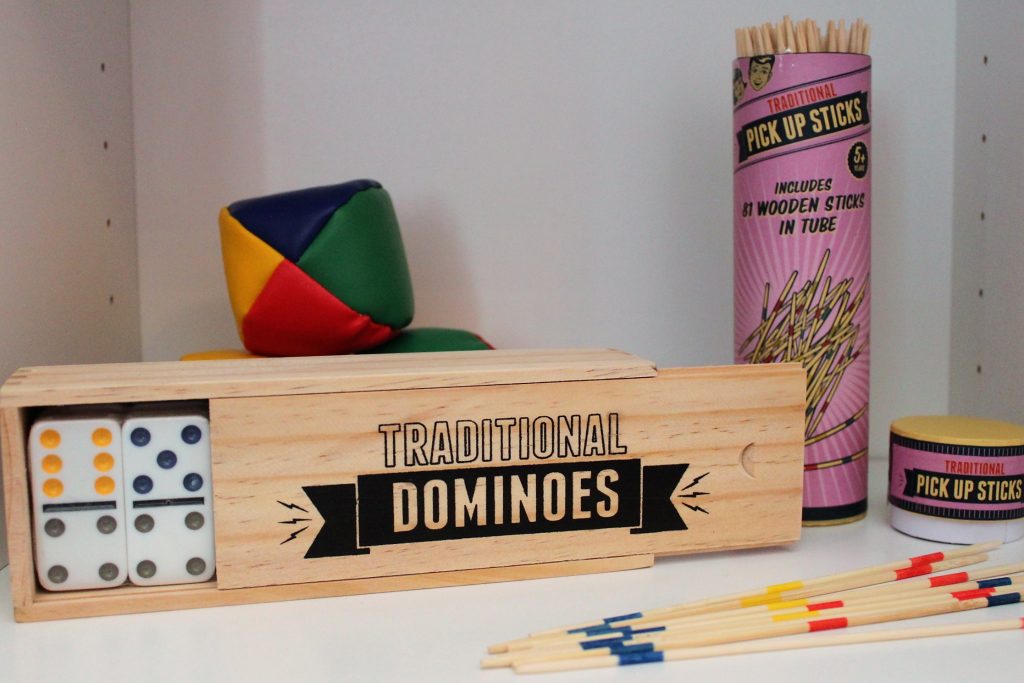 We've filled the shelves with lots of 'old school' toys – the type you would expect Eloise to have. On this shelf we've got the Traditional Dominoes $6, The Wooden Pick Up Sticks $3 (who wants a game??!!) and the 3 Juggling Balls $3.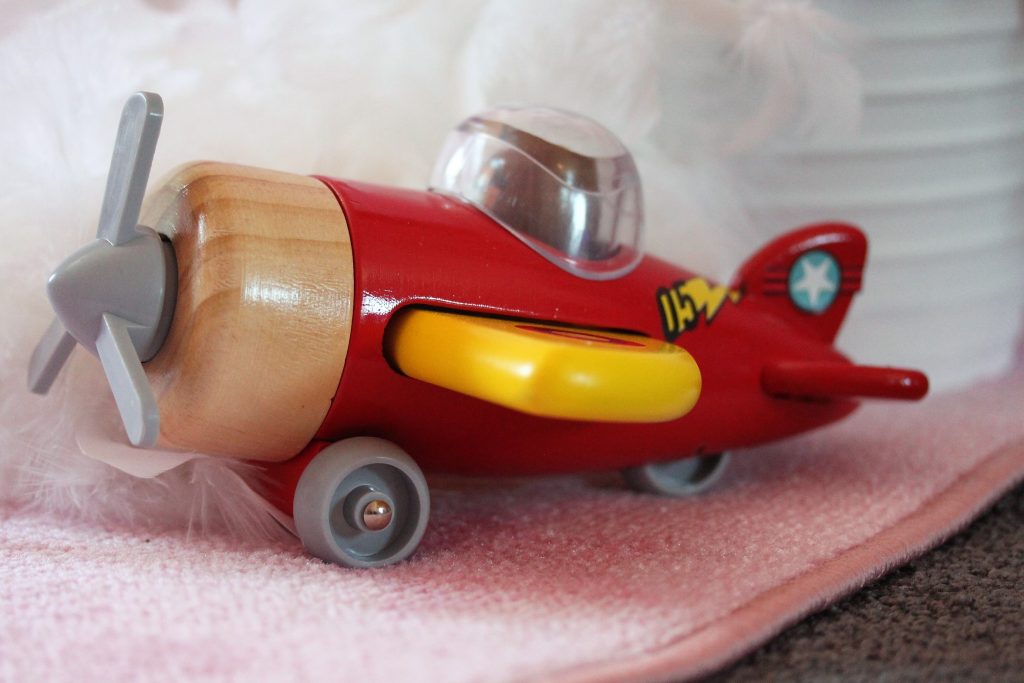 On the floor near the bed we've got this gorgeous Wooden Plane $10 (it comes complete with stickers so you can decorate it yourself!!)
Also sitting on the floor (to encourage the children to explore) we've got the Wooden Craft Crate $6 with some Flower Pens $1 each and our own set of binoculars. (Kmart do sell some Spy Binoculars for $5!) And hanging out of the box is the Wooden Handle Skipping Rope $3.
We've also got two of the Lux Storage Boxes $5 each, which we painted pink and added ribbon trim to.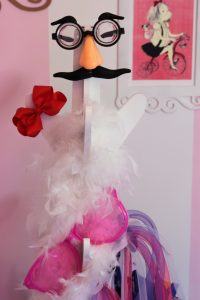 Here's a close up of the hat stand – Starting at the top we have the Nose and Moustache Glasses $2, the Jumbo Novelty Glasses $2 and the LED Headband $5.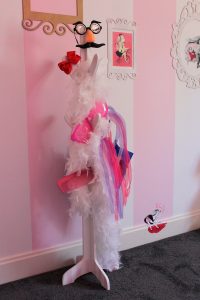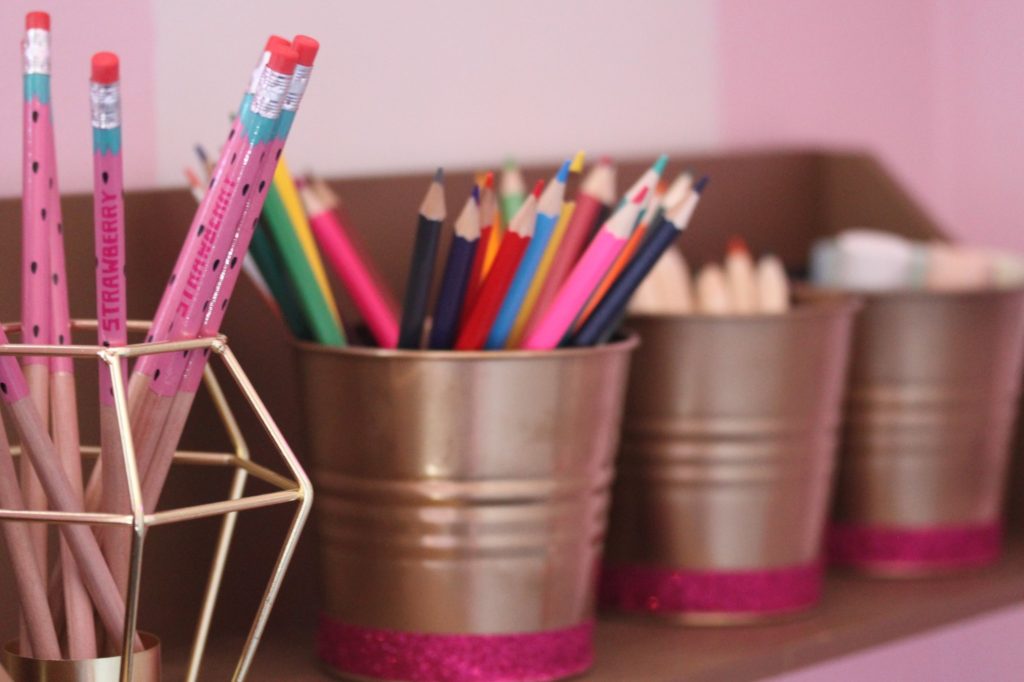 Set down low on the wall we've hung two of the Childrens Book Shelves $9 each. We've sprayed the Pots with Tray $7 (set of 3) and added some pink washi tape to the base and then filled them with pencils and other drawing supplies. We've also used the Mini Geo Tealight Holder $3 and popped some Strawberry Scented Pencils $1 for a set of four in there.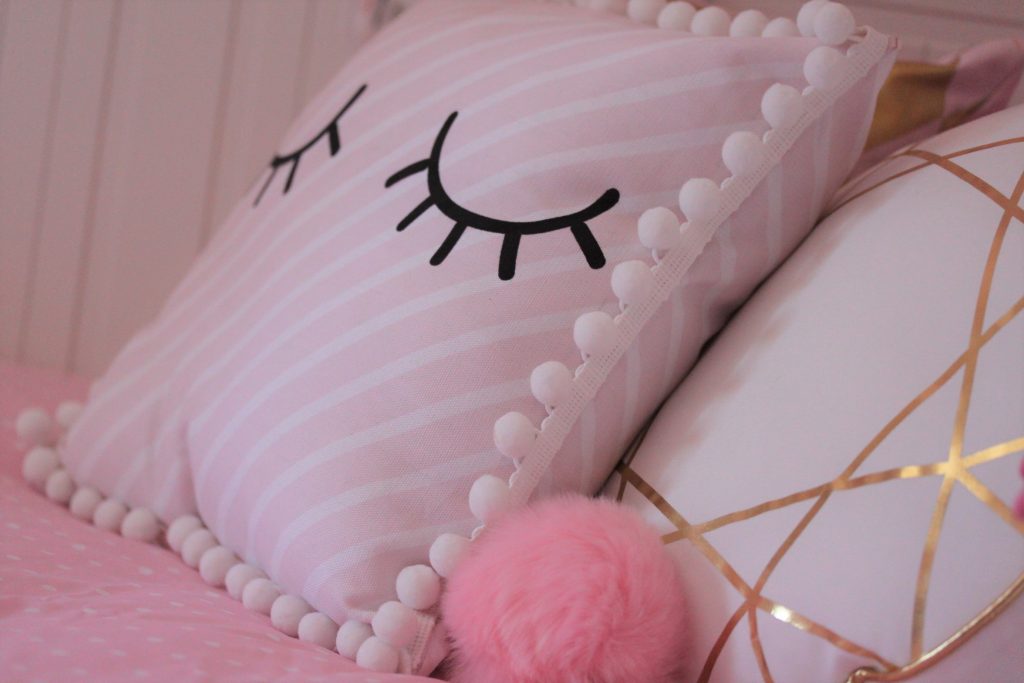 On the foot of the bed we've got the cute little Dreamy Eyes Cushion $5 which we put a pompom trim around and the Diamond Pattern Cushion $7.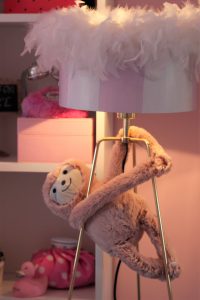 We sprayed the shade of the Brass Look Floor Lamp $29 with pink and white and then added a feather boa around the top using our E6000 glue. And of course we couldn't resist the Sloth – $5!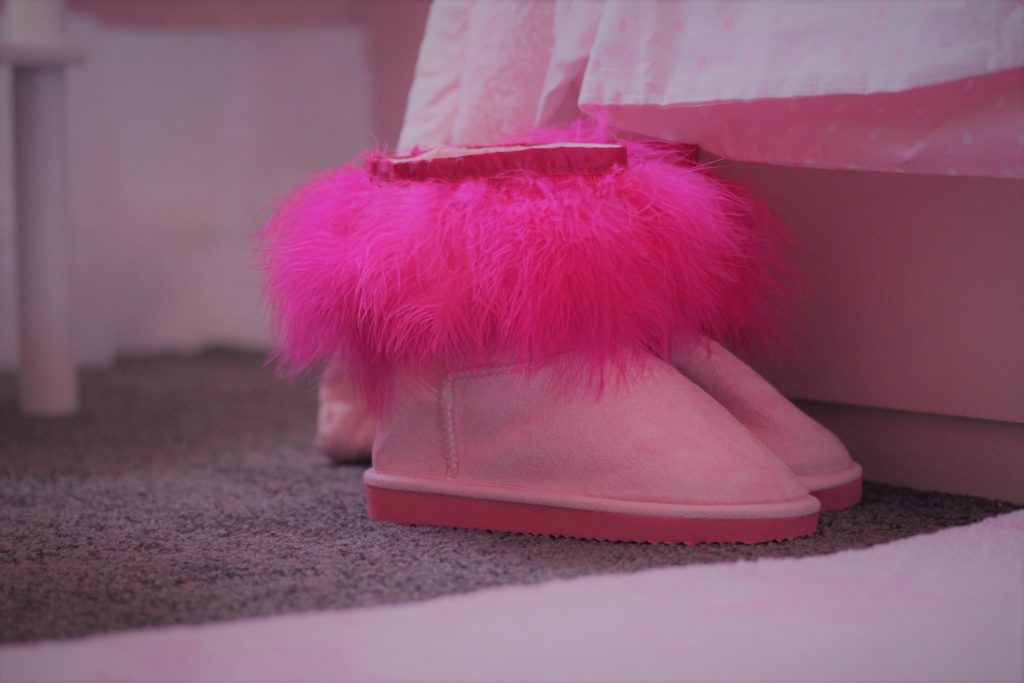 Eloise makes reference to her slippers in the story so we fancied up a pair of Children's Pink Slippers $6 with a feather trim and they look smashing smashing smashing!!!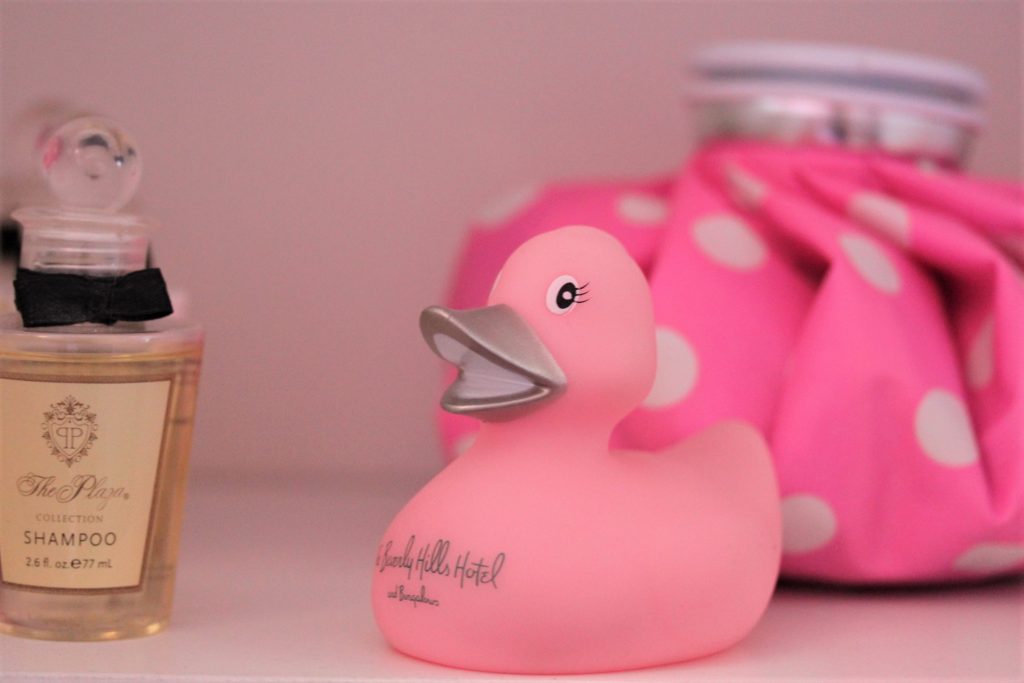 When we travel we love to bring things home that remind us of our adventures and then we love it even more when we can incorporate them into our styling! We have a few small amenities from the Plaza Hotel from our stay there and the most gorgeous little pink rubber duck from another wonderful Hotel we stay, at and they fit the feel of the room perfectly!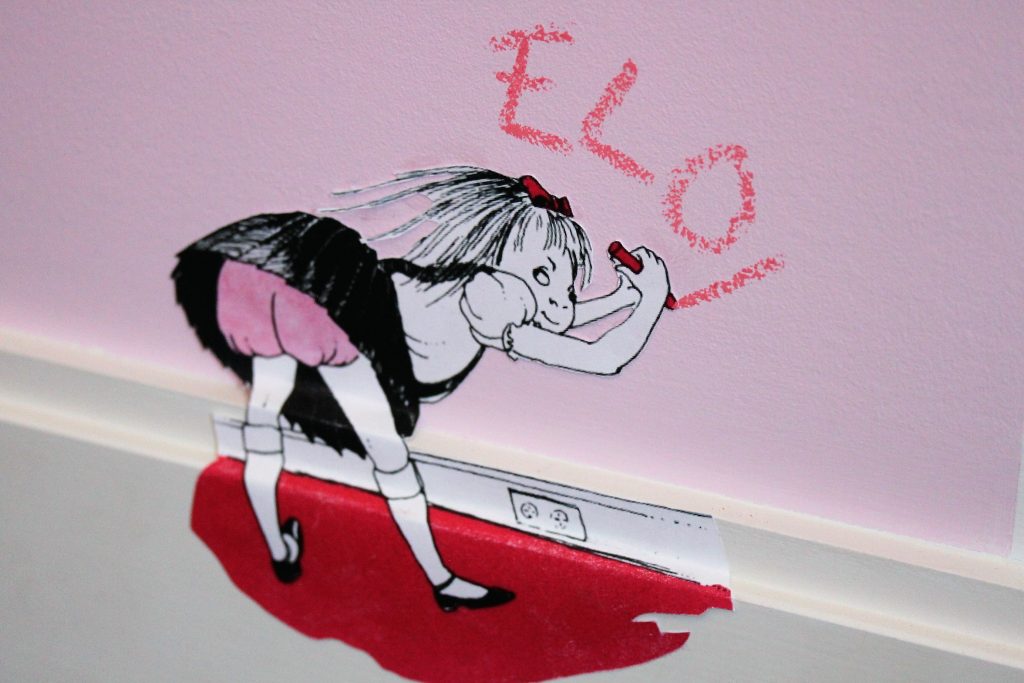 This is a fun addition – we cut out a picture of Eloise midway through writing her name on a wall – glued that half onto our skirting and half onto the wall and then using chalk we actually wrote the start of her name onto the wall – and it looks brilliant!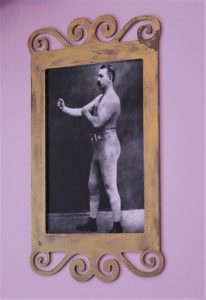 To recreate the boxer picture Eloise has above her bed, we printed out a picture and glued it to a wooden frame and then painted it with several coats of the Gold from the Metallic Paint Set $5 – after the second coat, we smudged in a small amount of the Black from the Chalk Paint Set $5 and when it was all dry, we lightly sanded areas to give it that worn look.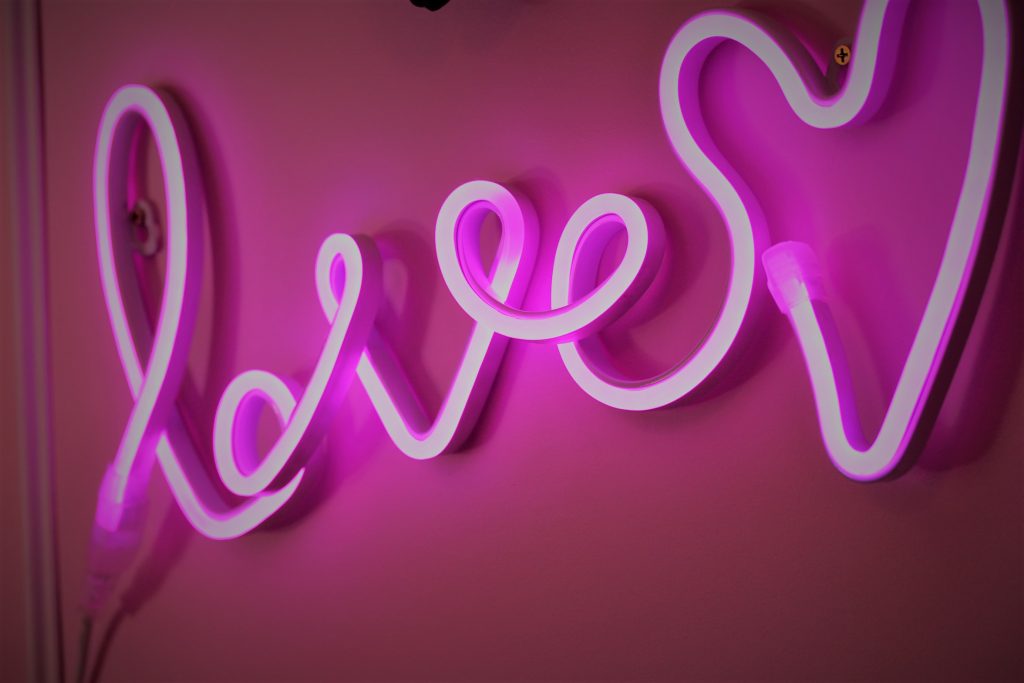 This isn't Kmart, but once we'd seen it, we had to add it to the room! We installed this before we installed the bookshelves, so the cord could be fed behind the shelves before they were secured to the wall. If you're installing things like bookshelves, please make sure to bolt and secure them to your walls – they can provide a huge risk to small children if they were to fall over.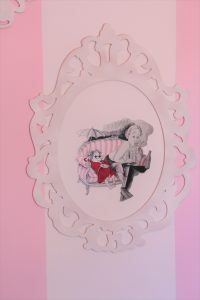 This is quite possibly our favourite picture from the book!!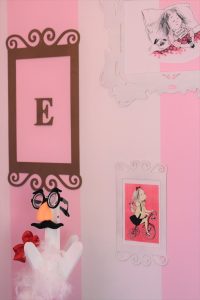 Eloise's own Gallery wall.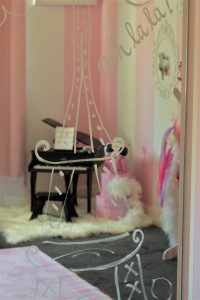 And last, but not least, we drew an Eiffel Tower on the mirrored wardrobe doors!
If you have any questions about this room or how we achieved a certain look, please don't hesitate to drop your questions down below in the comments or find us on Facebook and ask away there!
We hope you like our spin on an Eloise Suite – it was 'rawther' fun to put together and we love love love it!!
Until next time,
Happy Styling!
Categories: Learn How To