At "KmartStyling" we're all about great looks, great tips and great design and with this one easy step you can totally change the look and feel of your room. What are we talking about?! Why, CUSHIONS, of course!
Whether you buy online, or in store,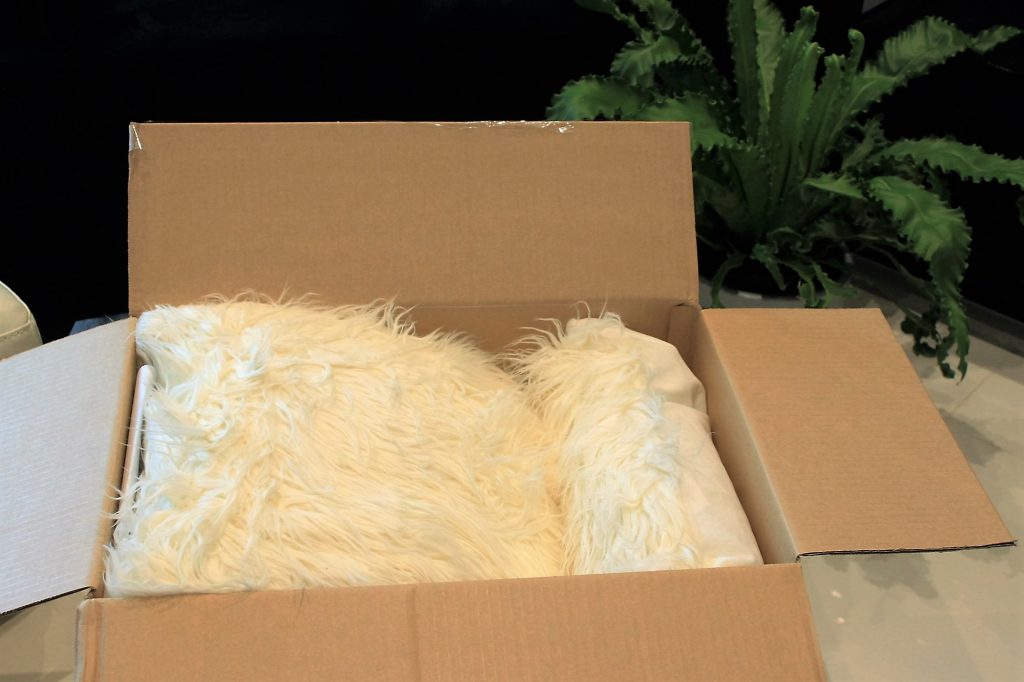 cushions (especially faux fur) can come home a little bit flat and looking like, well, like they came straight from a warehouse shelf!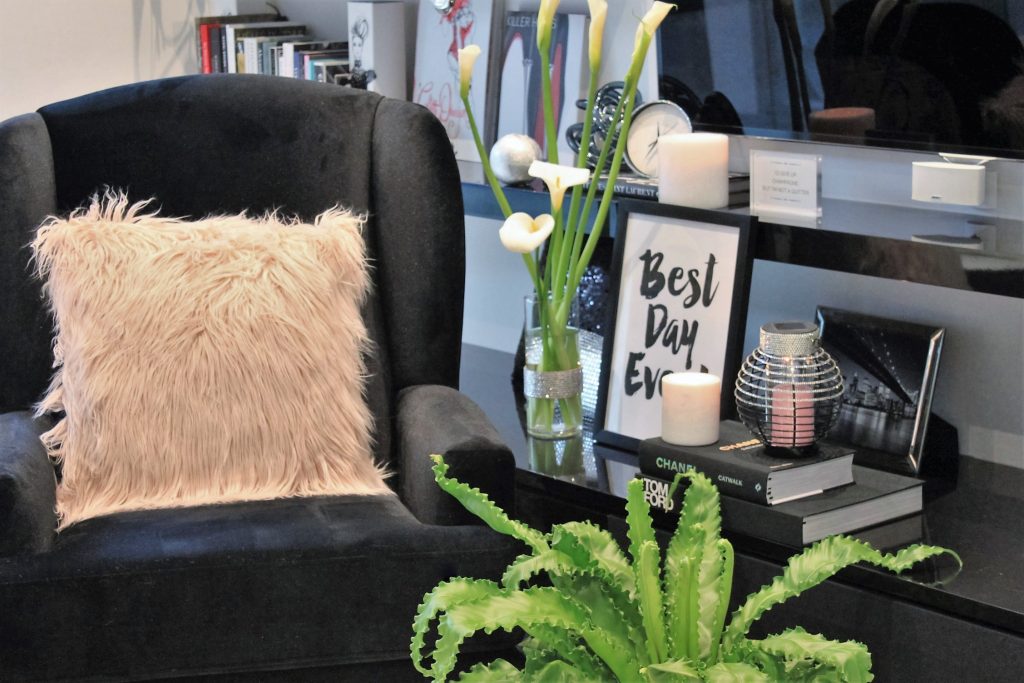 What we can be guilty of is buying these beautiful items, bringing them into our homes and then we set about styling. Pop them on a lounge or a chair and they look great, right?! WRONG!
What we want is for our cushions to look like this ……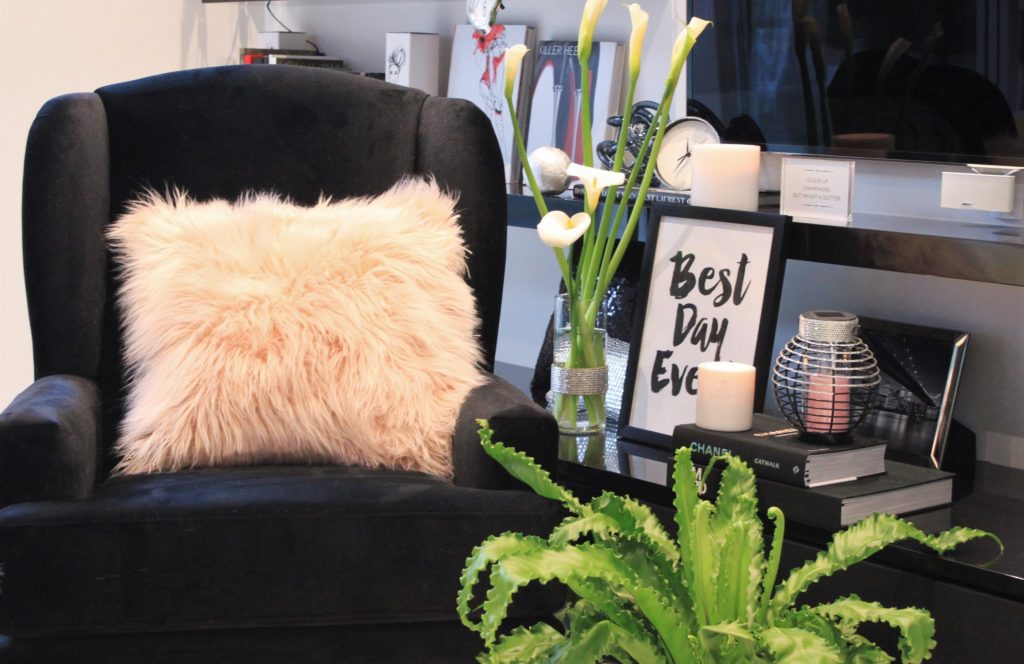 Such. A. Difference!
What did we do?! So easy! Grab a hair brush (we used the gorgeous Metallic one from Kmart!)
and gently brush your cushions. It's that simple! Don't be too rough, but go over the whole cushion and give the faux fur some new life!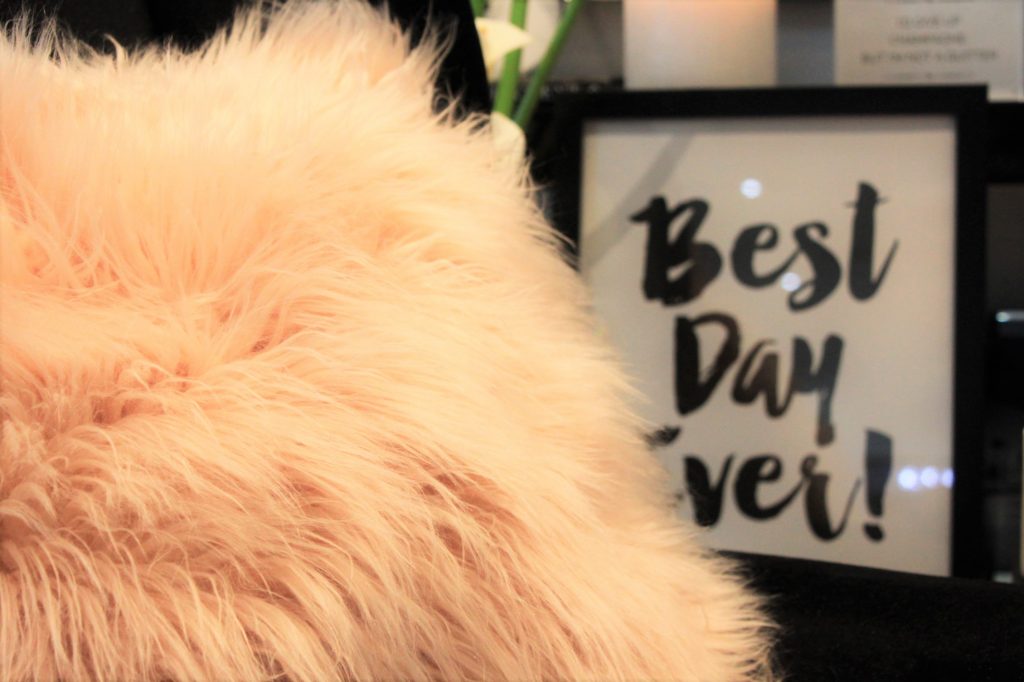 Look at these GORGEOUS cushions now! They've gone from ordinary to super luxe in under a minute!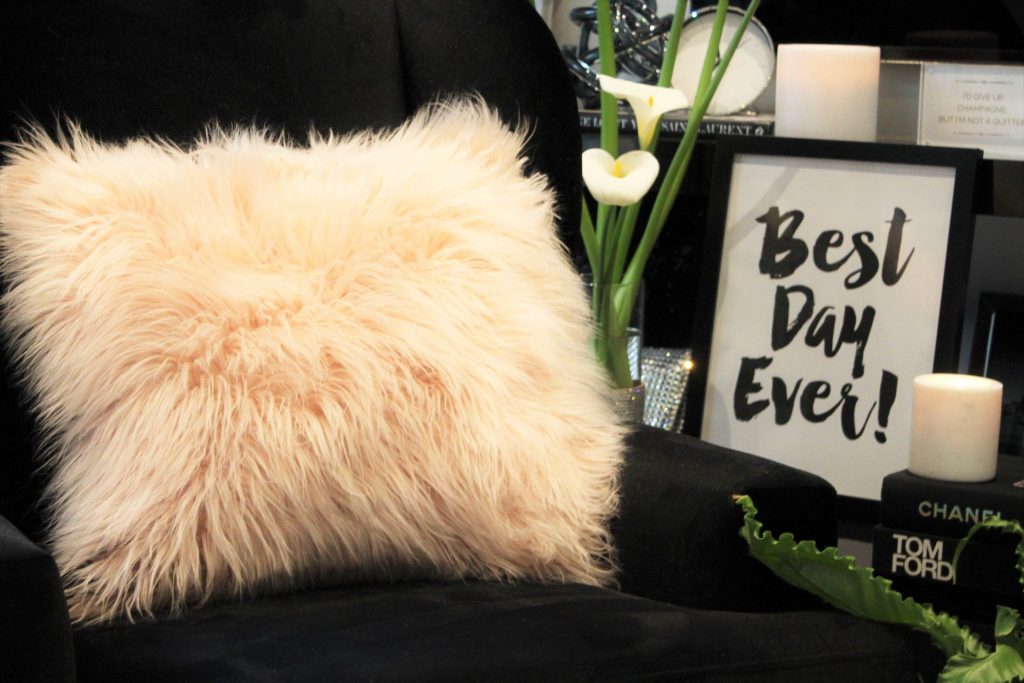 Most cushions benefit from some 'floofing' … Even fabric cushions lose their appeal over time, so make it a part of your home styling routine, to give the cushions some love! Plump them up, vacuum and/or use lint rollers and if they need it, give them a brush!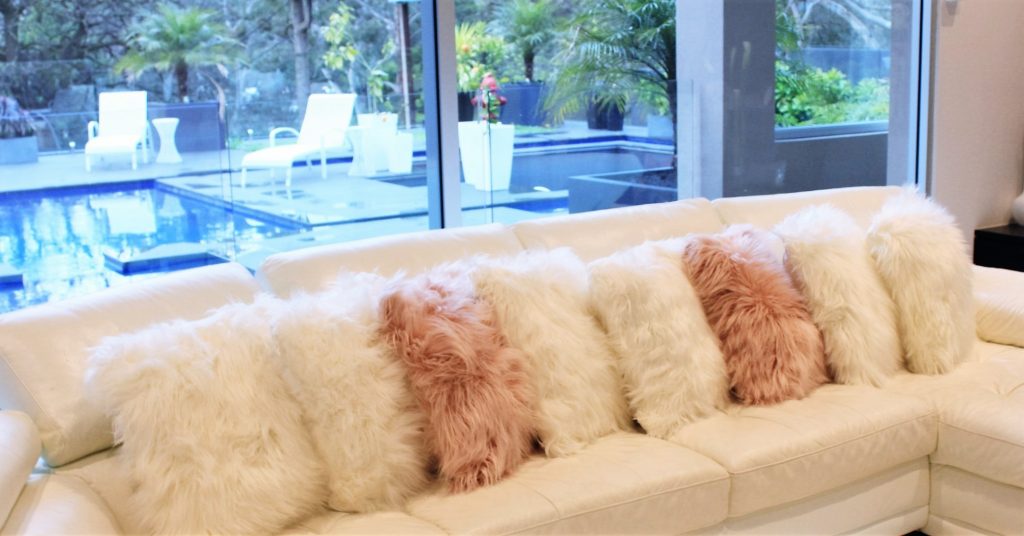 It looks like we spent hundreds and hundreds on these freshly floofed cushions! They are stunning! And what an impact they make!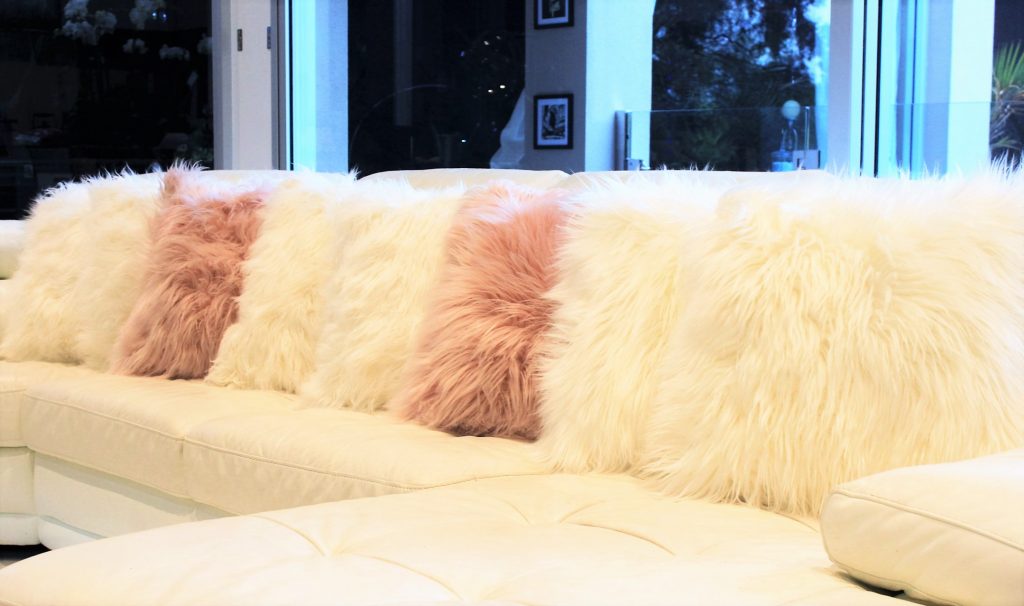 They look soft, inviting and super luxe! And the best news, we spent under $100 to achieve this look! You could easily expect to pay twice that for just one high end cushion!
So there you have it – from flat to fab in under a minute!
We love and use the fabulous 'Zsa Zsa Faux Fur Cushions which retail for $12 from your local Kmart, or use their online store here! (This is a great option if you can't access a store – easy to use website and delivery is speedy!!)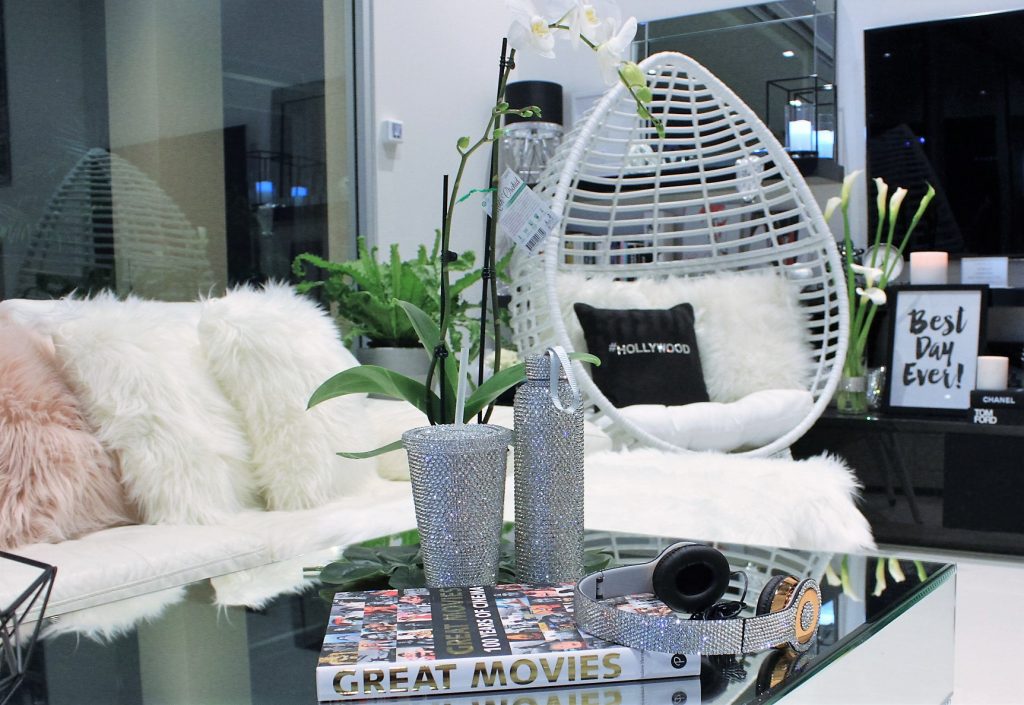 Here's a quick list of Kmart items that feature in this photo …..
Kmart Street Headphones – $10
Coffee Table Book – 100 Years of Cinema – $9
Clear Cup with Straw – $3
570ml Glass Bottle with Cover – $5
Wire Fruit Bowl Matte Black – $6
Single Stem Leaf – $3
Wellington Faux Fur Rug – $19
Zsa Zsa Faux Fur Cushions in White & Pink – $12
Cache Pot Silver 25 cm – $10
Geometric Table Lamp – $20
Bevelled Mirror – $29
30cm Metal Lantern – $8
LED Candle Set – $10
Copper Coloured Clock – $7
12cm Marble Pot – $9
Fragrant Pillar Candle – Water Lily & Lotus – $3
Strap Vase – $7
Best Day Ever Print – $7
Marble Candle White – $6
Block Photo Frame – 5 x 7 – $12
Tear Drop Wicker Chair – $229
Hudson 43cm Square Cushion – Black – $5
We hope you find this styling tip helpful. Don't forget to share your styling photos using the hashtags #kmartstyling and #kmartkraze so other @kmartstyling_official followers can see them too!
As always, have a blinging great day!
Categories: Learn How To