We found this 570 ml bottle with a cover on the shelves at Kmart for only $5!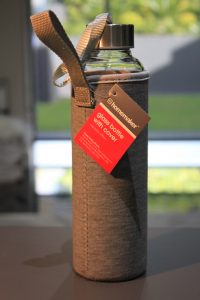 And when we got it back to our Dazzle Lab we realised the bottle is glass! What a bargain!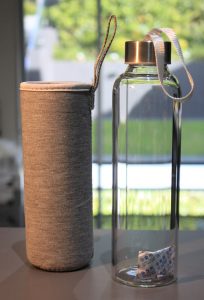 Now what we did next is only a suggestion – we've done it to demonstrate something different that you can do with this piece and the options are endless!
We opted for a familiar logo, but you could print whatever you like on a label – your name, a motivational quote, anything really!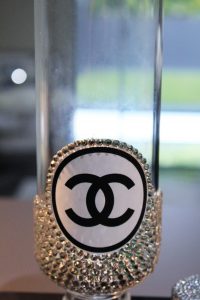 We stuck the label into position on the bottle and then we went around the outside edge of it with our stones. (This ensures you get a nice even edge around the label.) Then we turned the bottle upside down and started laying our stones around the bottle in rows. We used our KS 2.0 stones on this one which are a great size for this type of project – they look great, catch a lot of light and don't take too long to apply and finish a project.
After the bottle, we started on the cap! We used our KS 1.0 stones on the top and around the sides we used our KS 1.2's. These stones fit perfectly – no need to smoosh the stones together at all!
You can see we also laid 4 rows of KS 1.0 stones above the larger KS 2.0's on the upper neck of the bottle. This gave it a beautiful finish – well worth doing!
If you chose to add a sticker to your bottle you will need to accept that you will have to take great care washing the bottle. Rinse the inside thoroughly, but just gently wipe over the outside avoiding the sticker area. If it does wear or get tacky, we would suggest printing another one, and placing it over the top.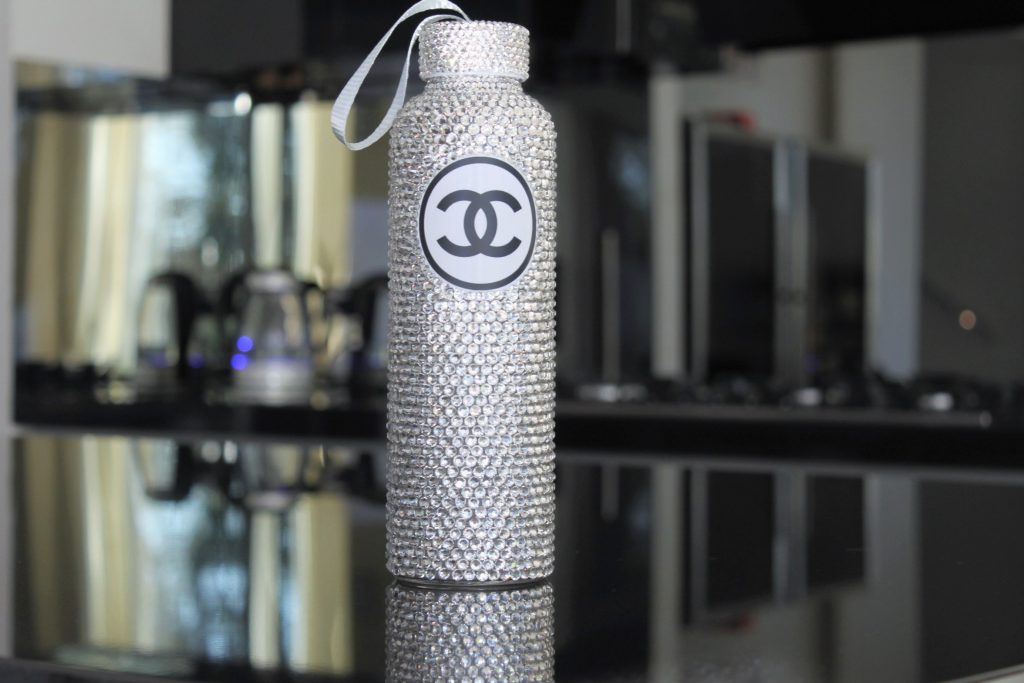 In total we used approximately 1,930 x KS 2.0 stones on the bottle with approximately 204 KS 1.0 stones on the upper neck.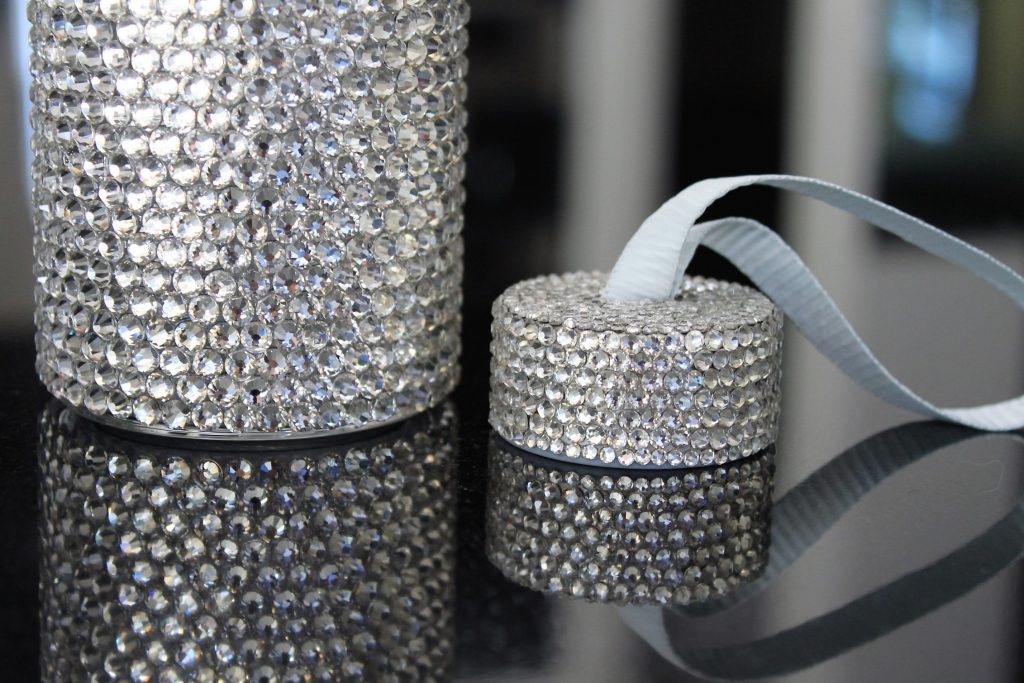 For the cap we used approximately 300 of our KS 1.0 stones on the top and approximately 252 of our KS 1.2 stones around the side of the cap. Everything you need to complete this project is available from our online store here. We also have full tutorials showing how to apply our stones here.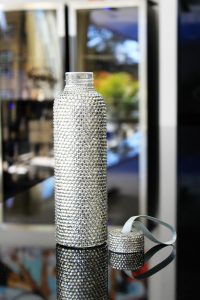 This is a stunning, stand out piece! Because the bottle is glass it is already quite heavy without the addition of the stones, so by adding the stones, we have added extra weight to the finished product, which probably means it's not the best bottle to be taking to the gym, but it certainly has enough 'WOW' factor about it, that you will want to carry it everywhere else you go!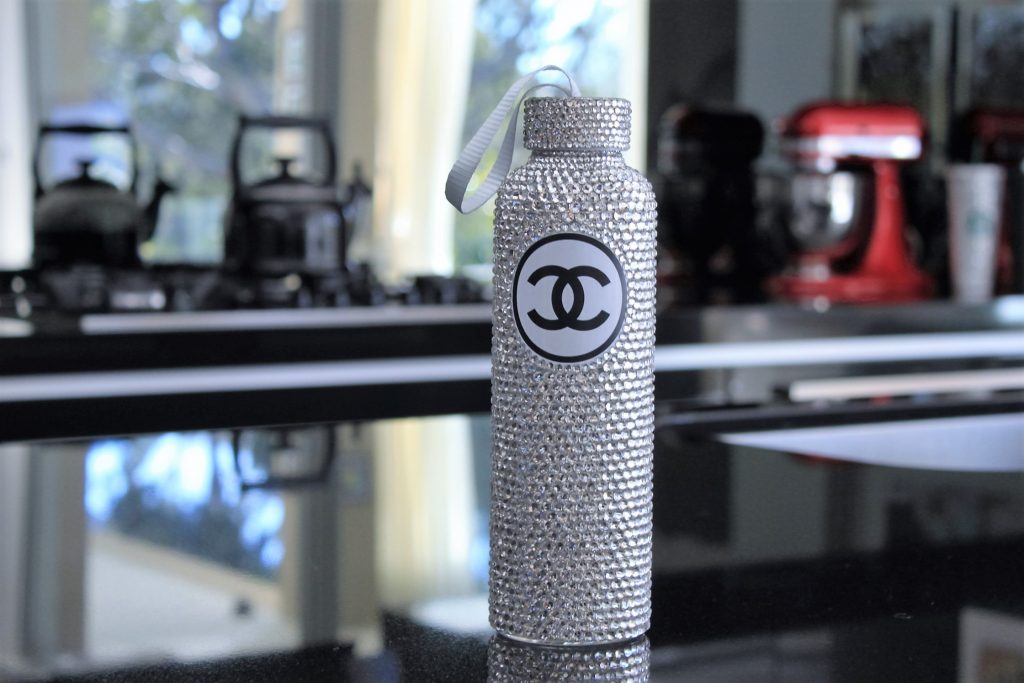 Don't forget we love social media and seeing your creations. Upload your photos and use the hashtags #kmartstyling and
#kmartkraze that way all the other @kmartstyling_official followers can see them too!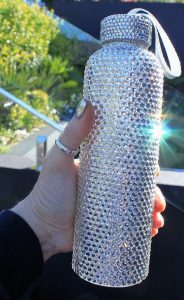 As always, have a blinging great day!
Categories: Personal Items