Elf Cosmetics – have you heard of them?! If you haven't, you should visit your local Kmart and get acquainted!
Elf Cosmetics are an almost cult item overseas. They are known for a great quality product at a very low, budget
price, and Kmart stocks the brand!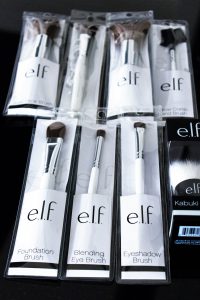 For this project we've purchased a selection of their make-up brushes. Most of these were only $3.00 each with
the Kabuki costing a fraction more than that. Once we got them back to our 'Dazzle Lab' we set about transforming
them.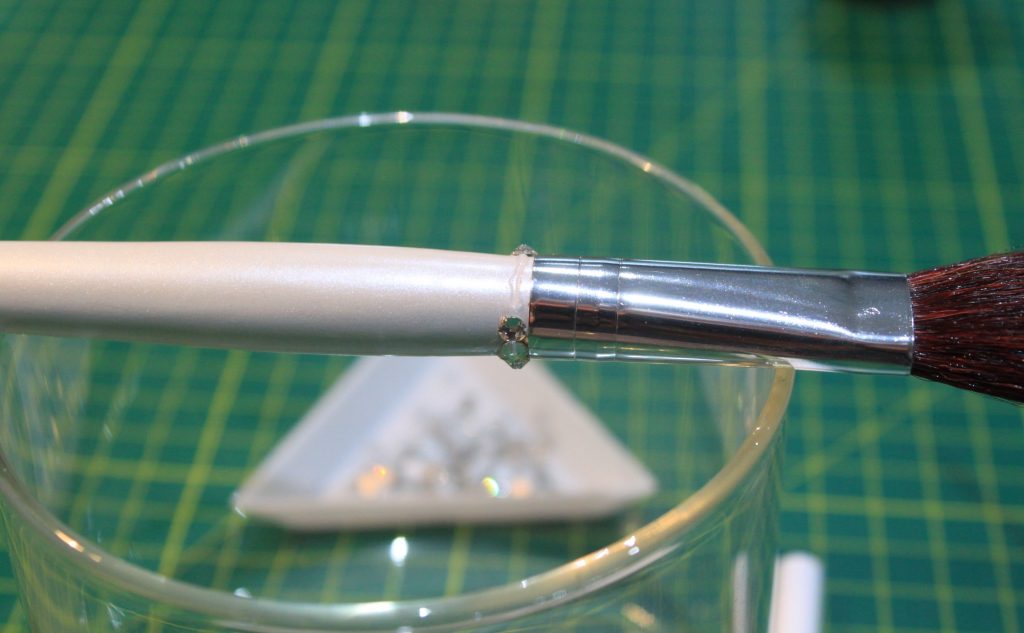 We suggest you have a glass or similar container handy so you can rest your brush down whenever you want without damaging
freshly glued stones. Just sit the brush across the opening of the glass making sure no wet gluey parts touch the side.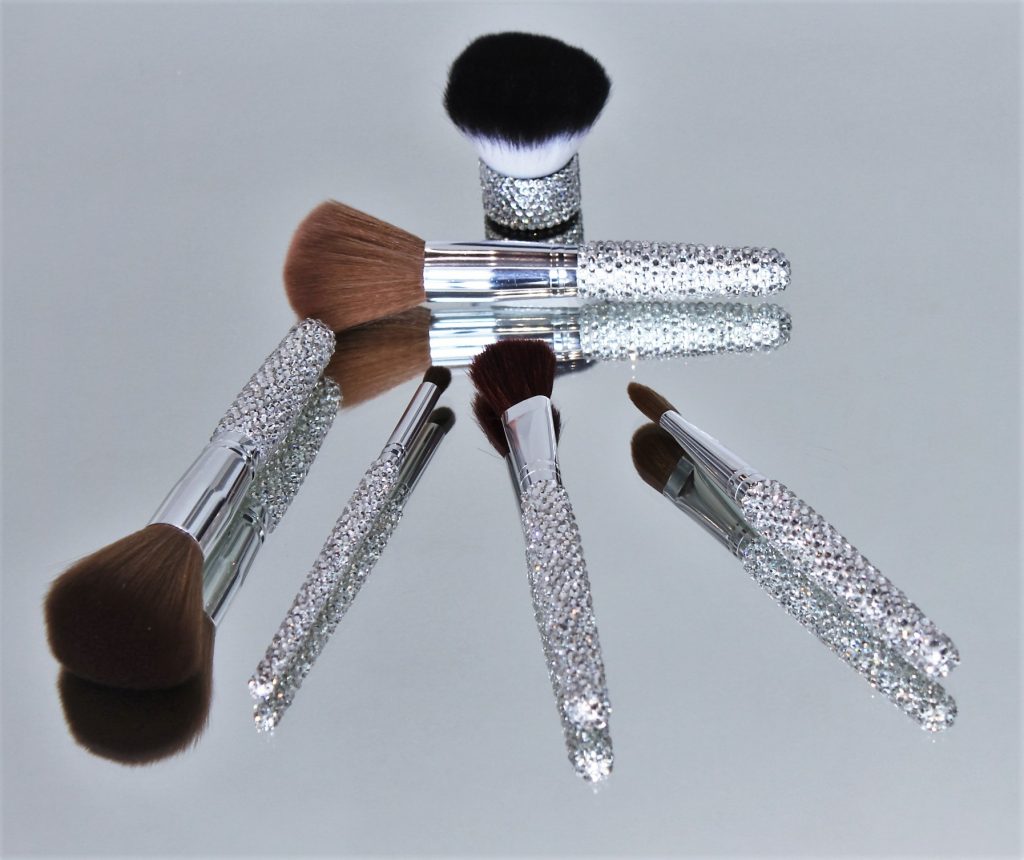 We simply started at the top edge of the wooden handle and worked our way around and down in rows – around and around and around
until we reached the tip. Because some of these brushes aren't very wide, and we wanted maximum bling, we used smaller
sized stones.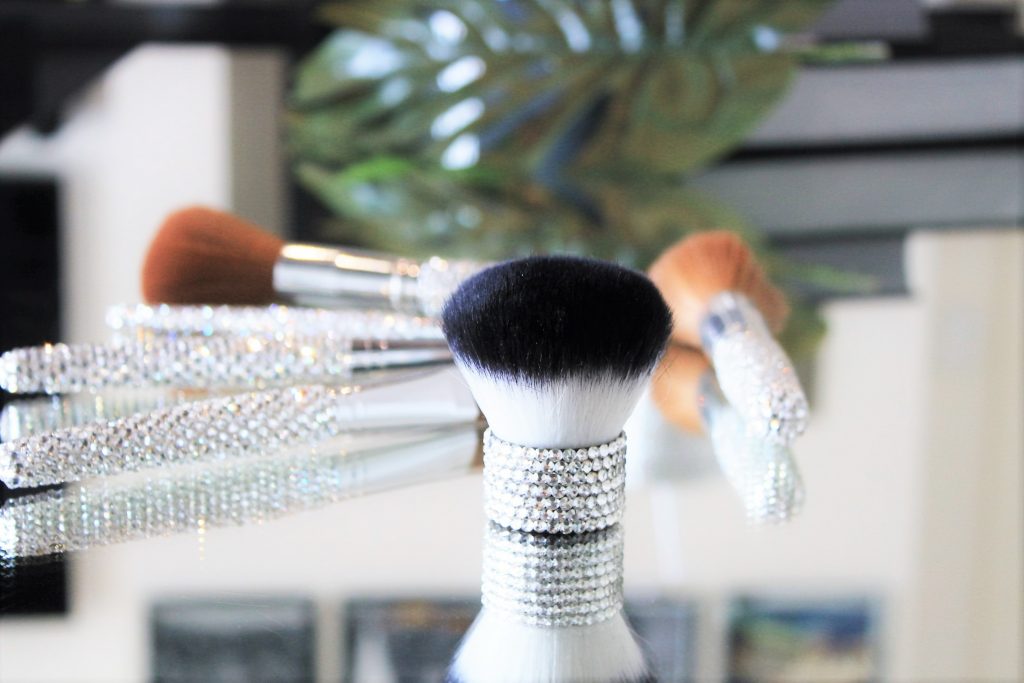 For the two larger powder brushes, we used our KS 1.2 sized stones and they took approximately 485 stones each which is
good news! That means from one parcel of stones will get you a brush glammed up!
For the medium sized bronzer and foundation brushes we also used our KS 1.2 sized stones. They fit perfectly in rows around the
handles and again we comfortably covered a brushes with just one parcel of stones. (That always makes us happy!)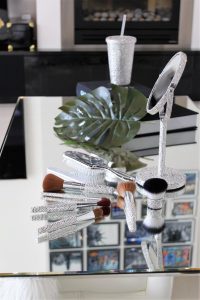 The thinner eyeshadow blending brush was a dream job! We used our smaller KS 1.0 sized stones and covered it with
approximately 360 stones.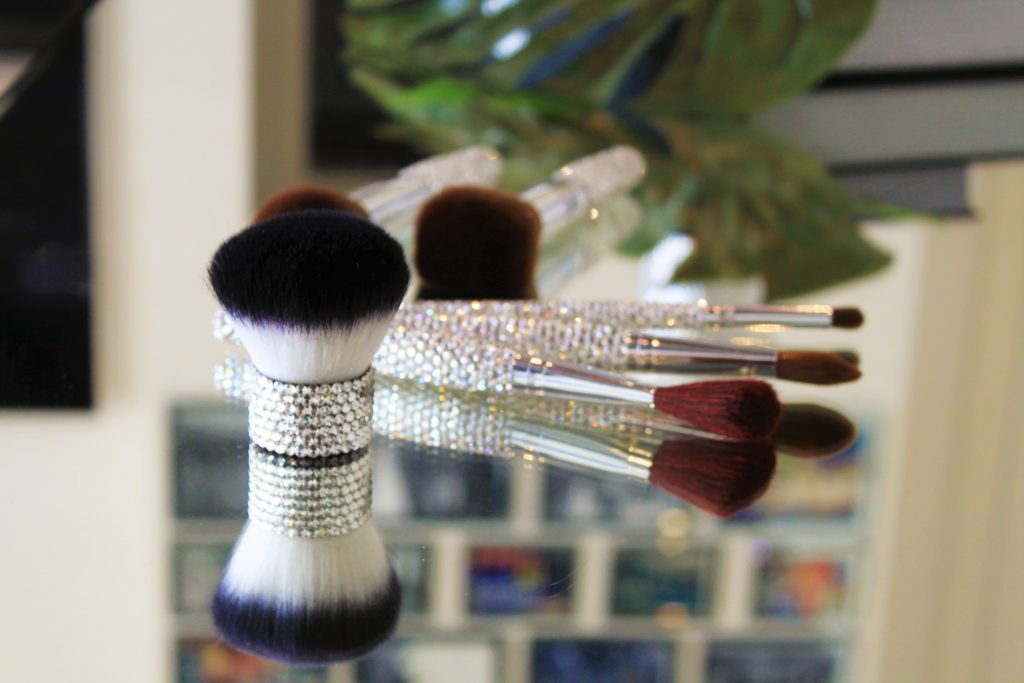 And the gorgeous Kabuki brush (which is incredible quality) took approximately 224 of our KS 1.2 sized stones. If everything
went according to plan and you laid the stones perfectly, you could cover 2 of these brushes from one parcel of stones!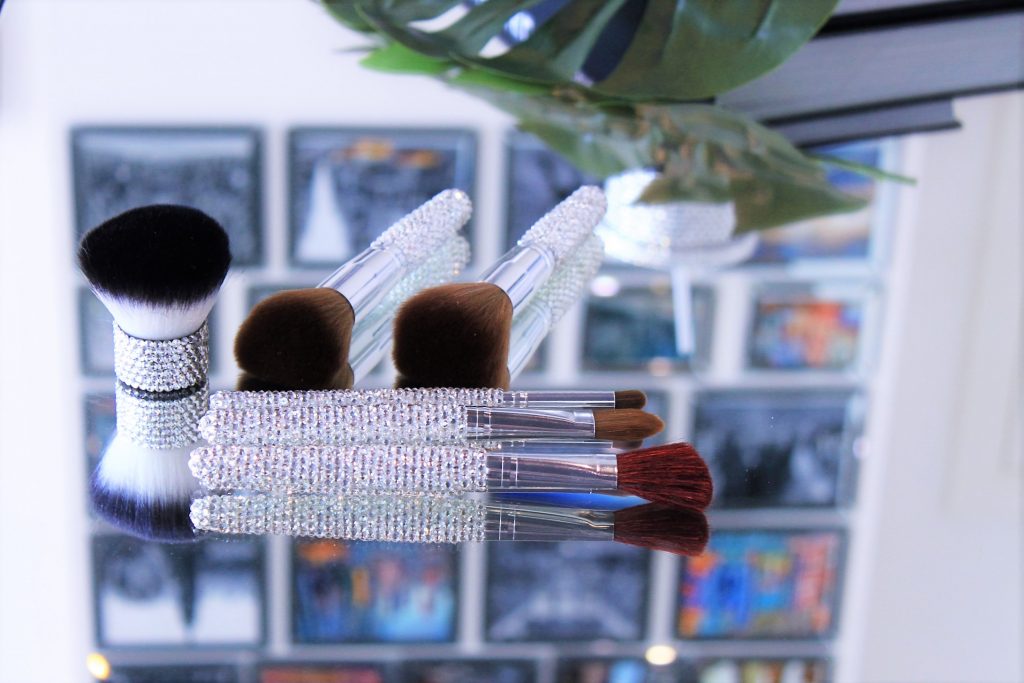 We're not saying you need 2 Kabuki brushes, but imagine what a great gift they would make!
What girl wouldn't want to receive one?!
This is such an easy and inexpensive project and we feel certain anyone can do it. Make sure you head over here and
read up on applying our stones and you'll be all set to start making your own luxe set of makeup brushes.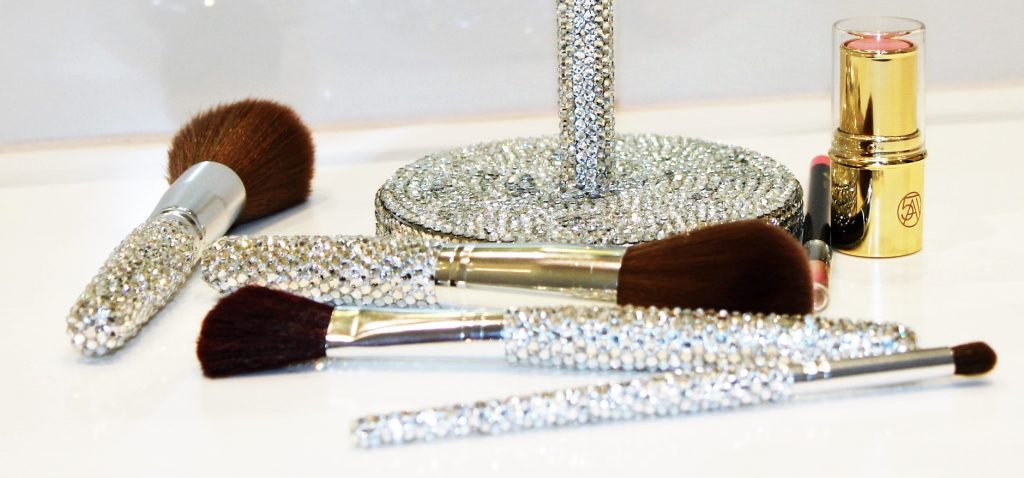 Don't forget we love social media and seeing your creations. Upload your photos and use the hashtags #kmartstyling
and #kmartkraze that way all the other @kmartstyling_official followers can see them too!
As always, have a blinging great day!
Categories: Personal Items