This isn't a Draft Stopper, it's a Show Stopper!! How gorgeous is this piece featuring the Rose Gold Baubles?!! This project only takes a few hours to create, and the results are impressive!!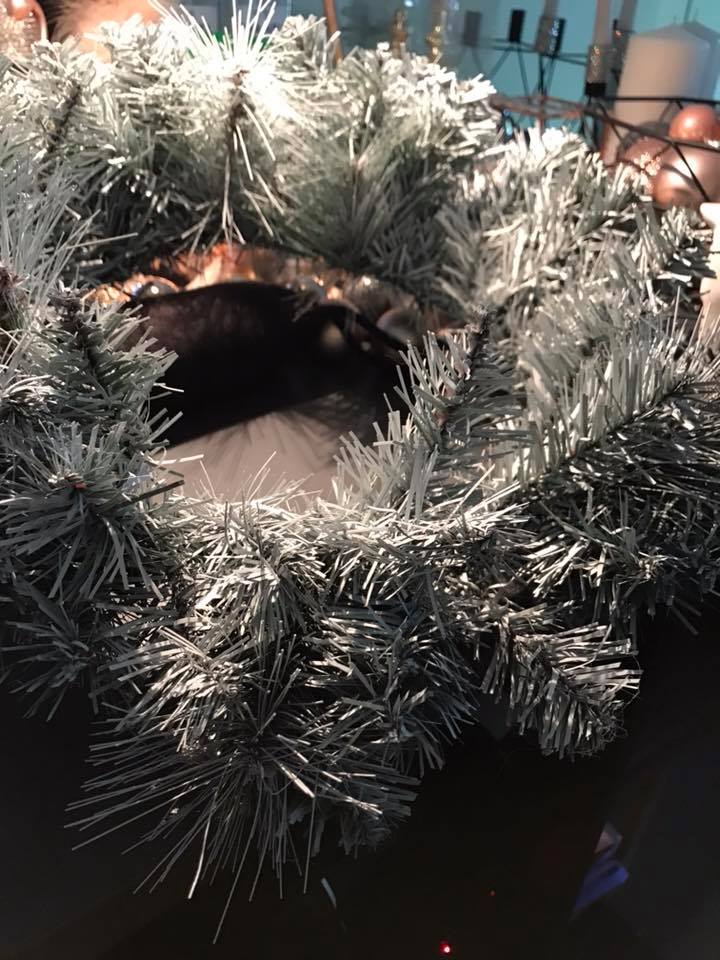 I started with the $5 Green Wreath and sprayed it once lightly with white paint. Once it was dry, I used some cutting pliers to remove each stem.
I needed a base to build this on, so I used the $4 Draft Stopper and it worked perfectly!!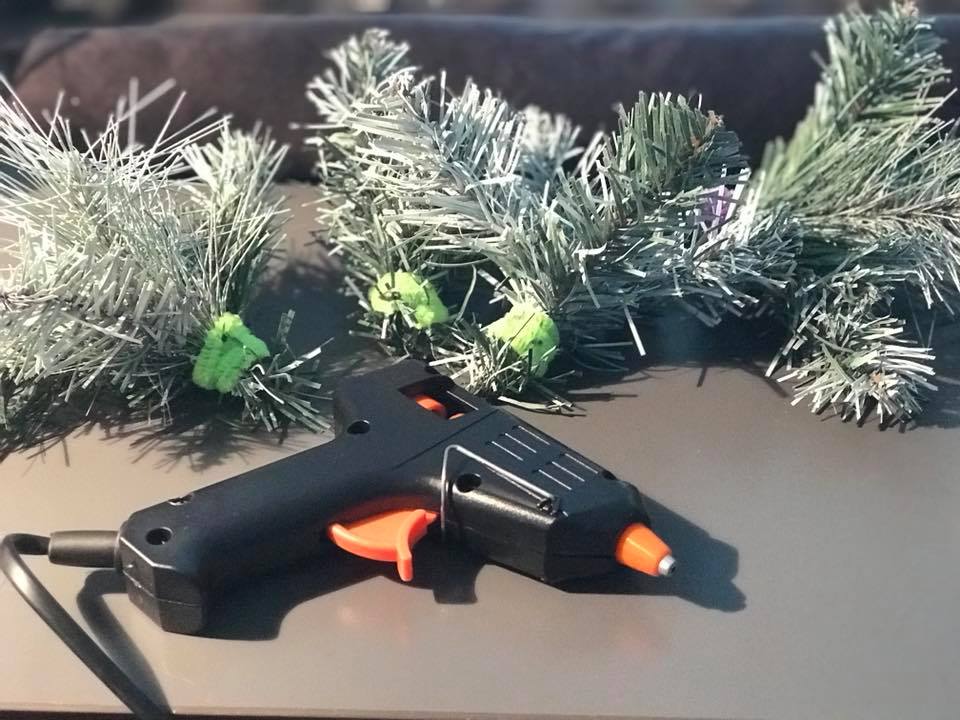 Once I had all the stems cut from the wreath, I started making little groups of 5 stems. To make it easy, I used some pipe cleaners to hold the groups together which made gluing them super simple! Taking care not to burn yourself with the hot glue gun, glue the base of each group, using enough glue to hold together securely.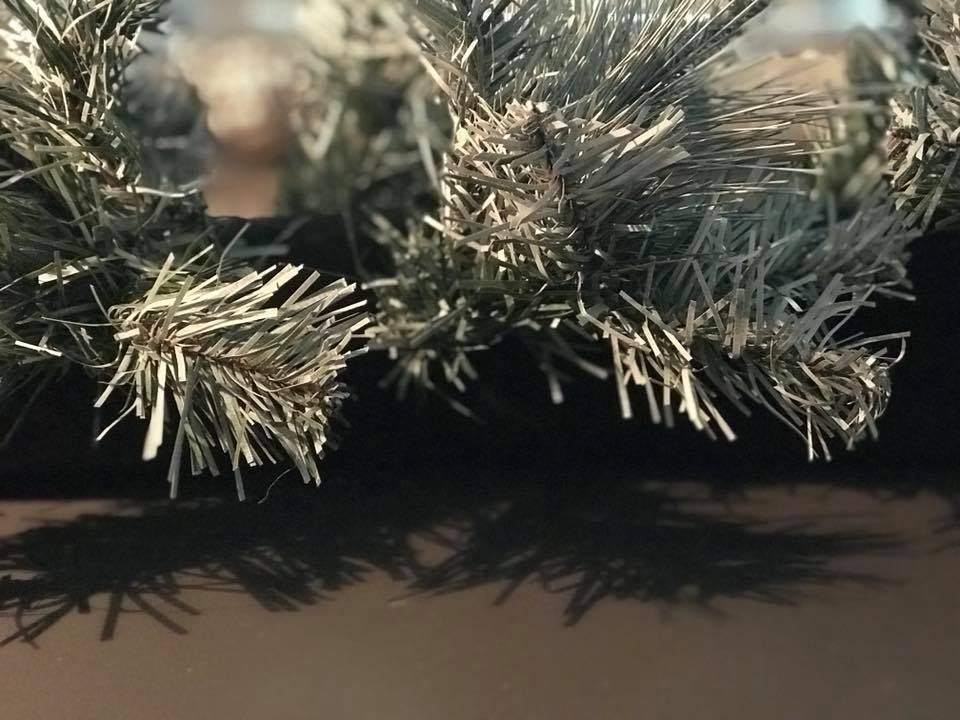 Then all I did was to apply some hot glue on the end and stick them onto the draft stopper. Eeeezeeeee!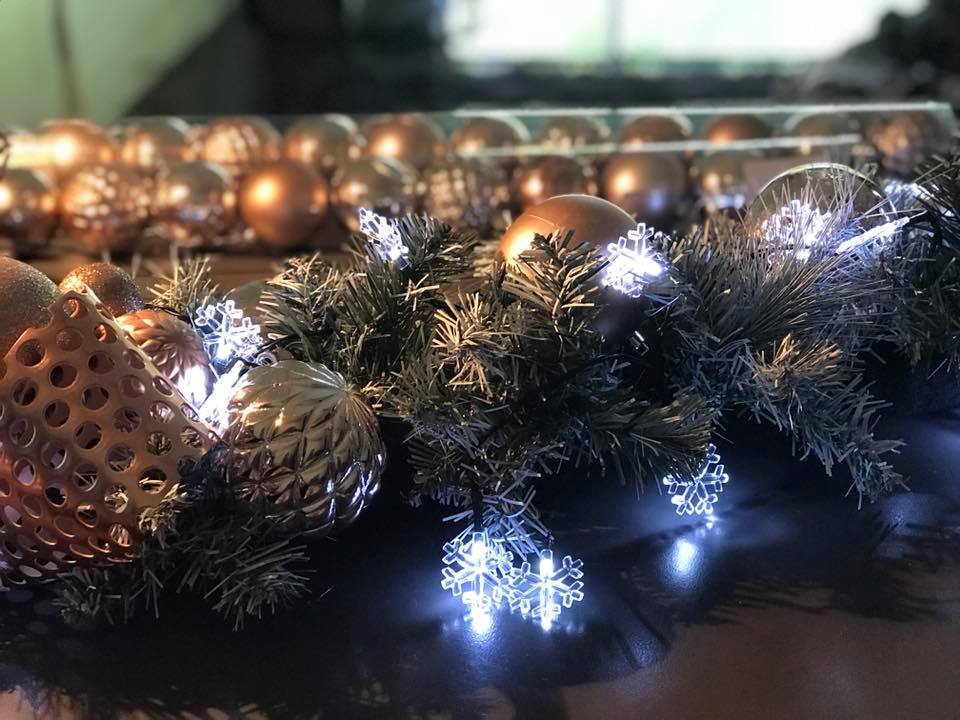 I wanted lights on this piece, so I glued a few baubles on and then laid the lights – trying as best as I could to hide the wires.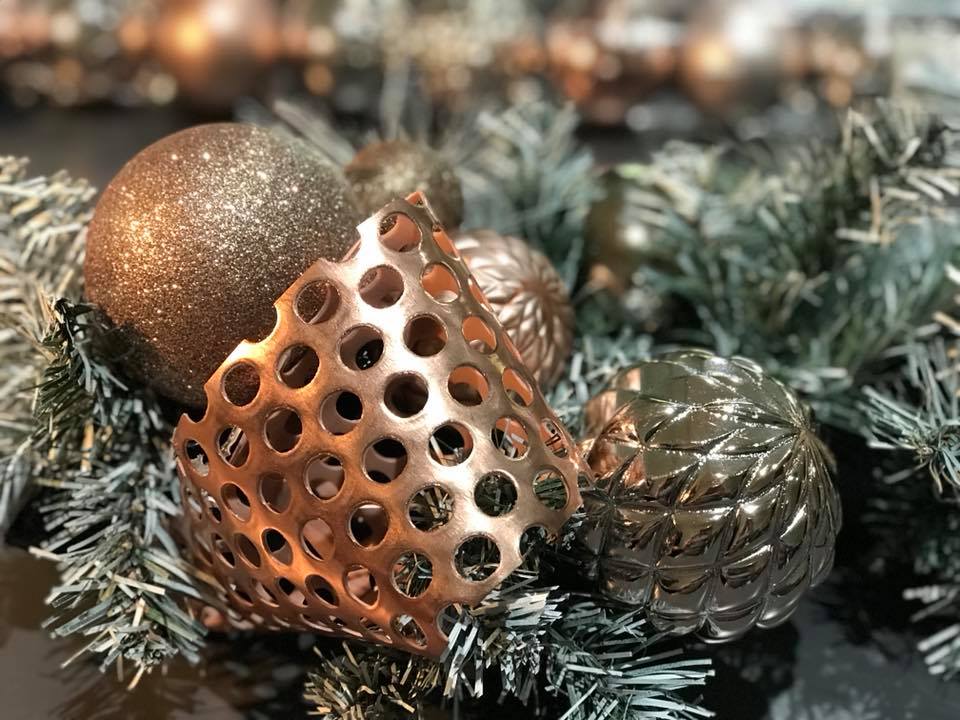 Then I just continued building it! When you're constructing this, make sure you decorate both sides – especially if it's a table centre piece. Give everyone sitting around your table an opportunity to admire your stunning creation!
For an extra effect, I cut up the Rose Gold Table Runner into strips and glued that into the piece to look like wide ribbon.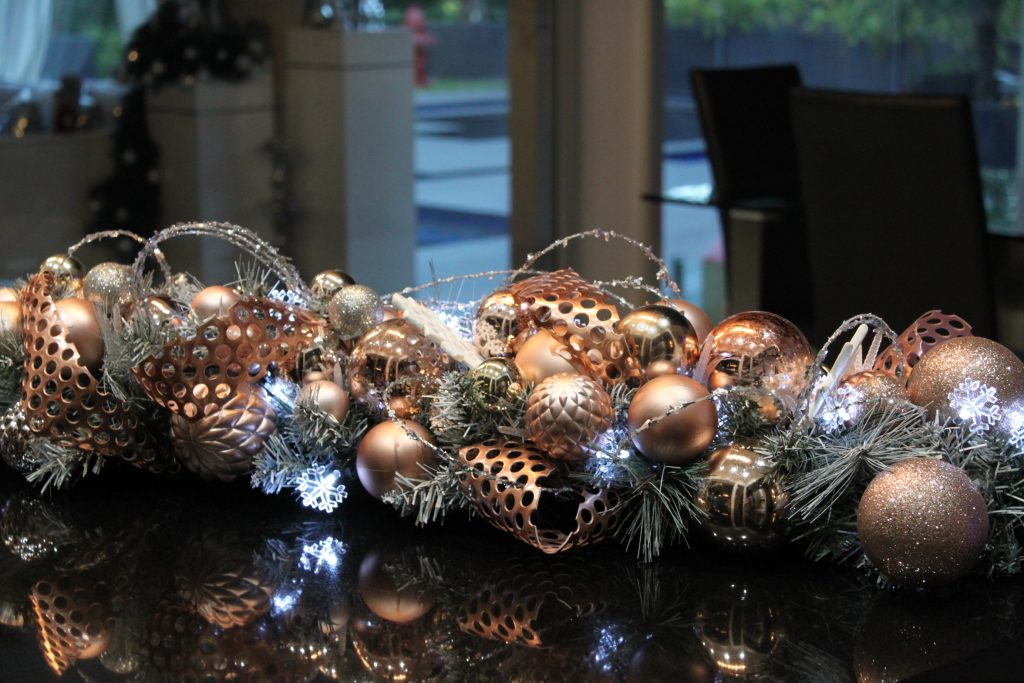 I had some of the white ceramic ornaments also left over, so I spaced them out and glued them on, and then I added some pieces of the wire tinsel pushed into various places for some extra interest.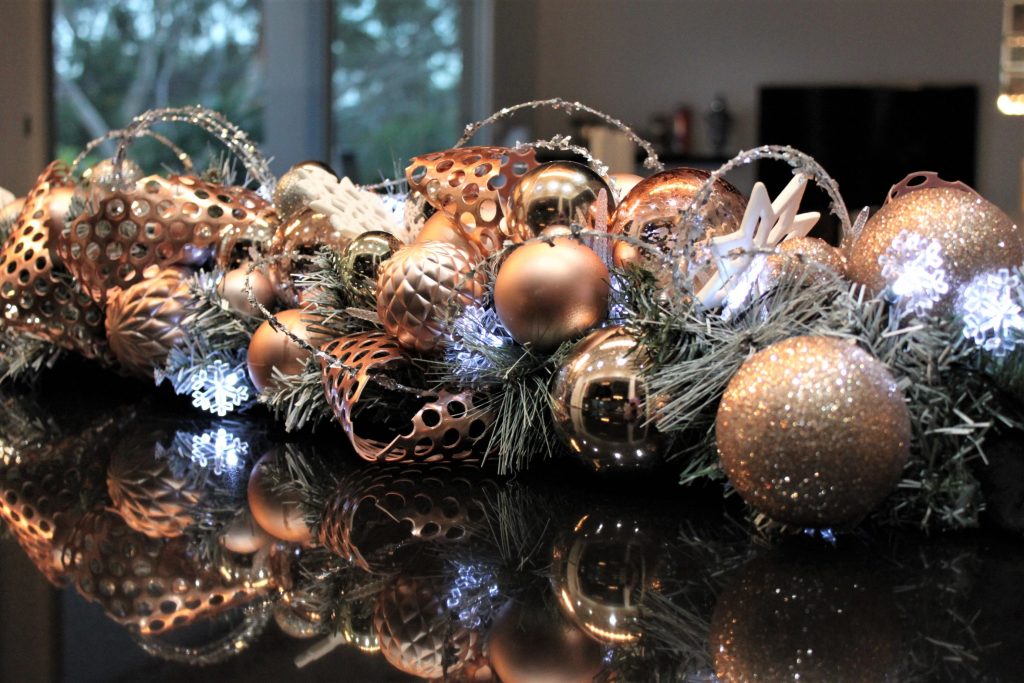 It's totally up to you how many baubles you use, and what else you add to it, but that's the fun of it, right?! No two will ever be the same!
I had a lot of fun creating this – it will definitely be a conversation piece on any table!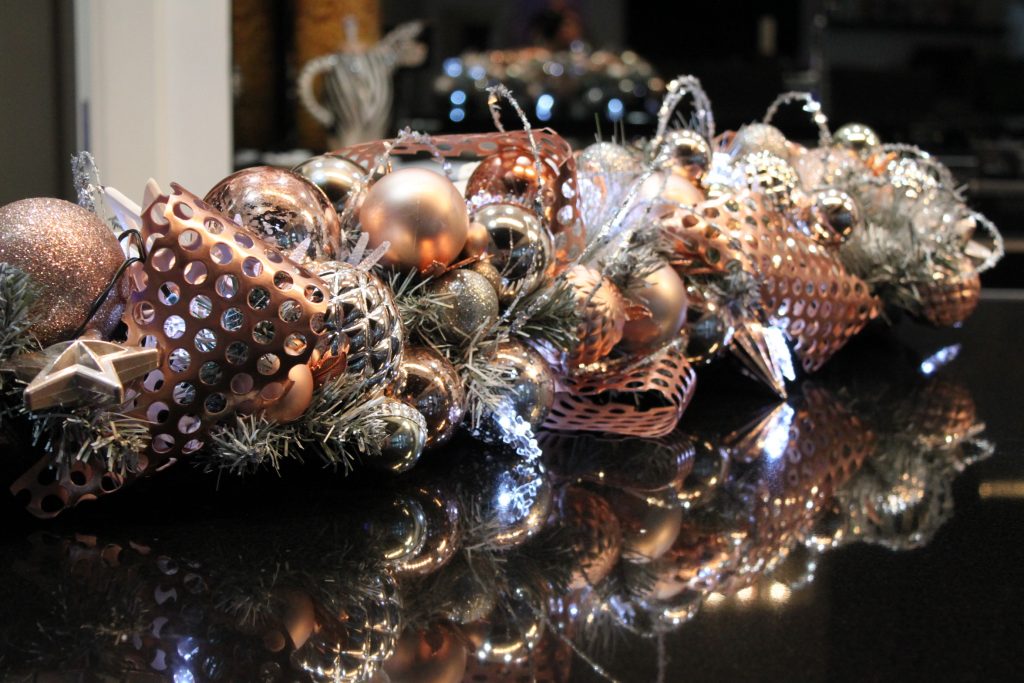 Don't forget to tag me in your social media pics if you make one for yourself using the #kmartstyling – that way I don't miss them, and neither do KmartStyling followers!
Until next time,
Happy Styling!
Vicki
xoxo
Categories: Special Occasions