Kmart have a huge range of baseball caps in stock, and true to Kmart form, they are crazy cheap!
You'll find caps with themes from movies, t.v. shows, places around the globe – they have a baseball
cap for every occasion! We selected one with the words – Bronx New York City with the best part being
the $4.00 we paid for it! No excuses not to be sun smart with prices like that!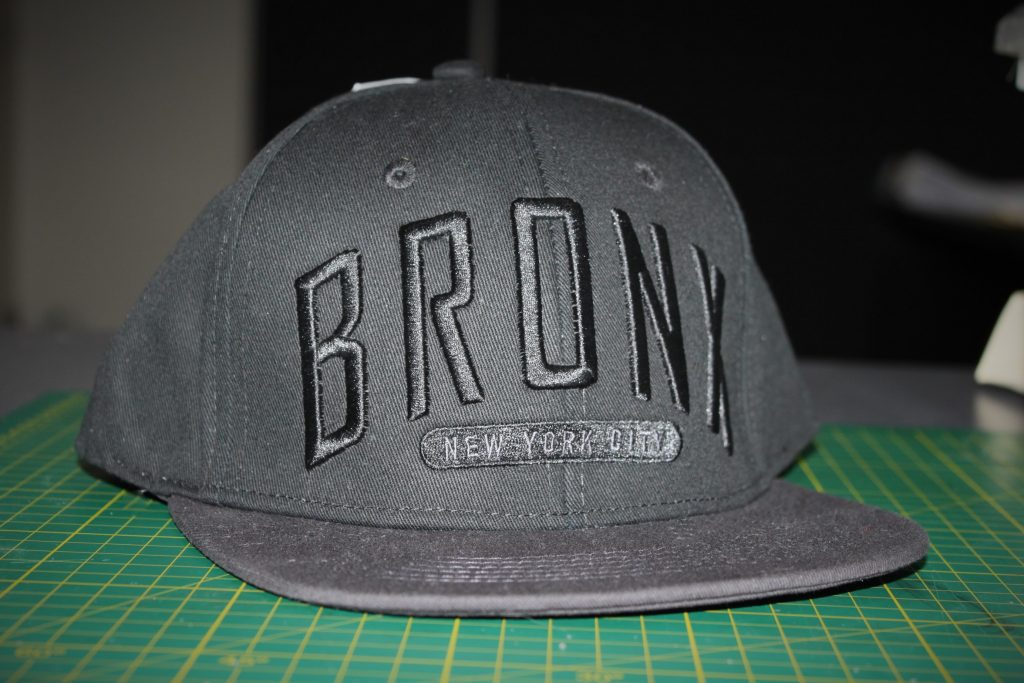 This cap started life with a rather masculine look and feel, but leave it in our hands for a few moments and we've transformed
it into a thing of splendour!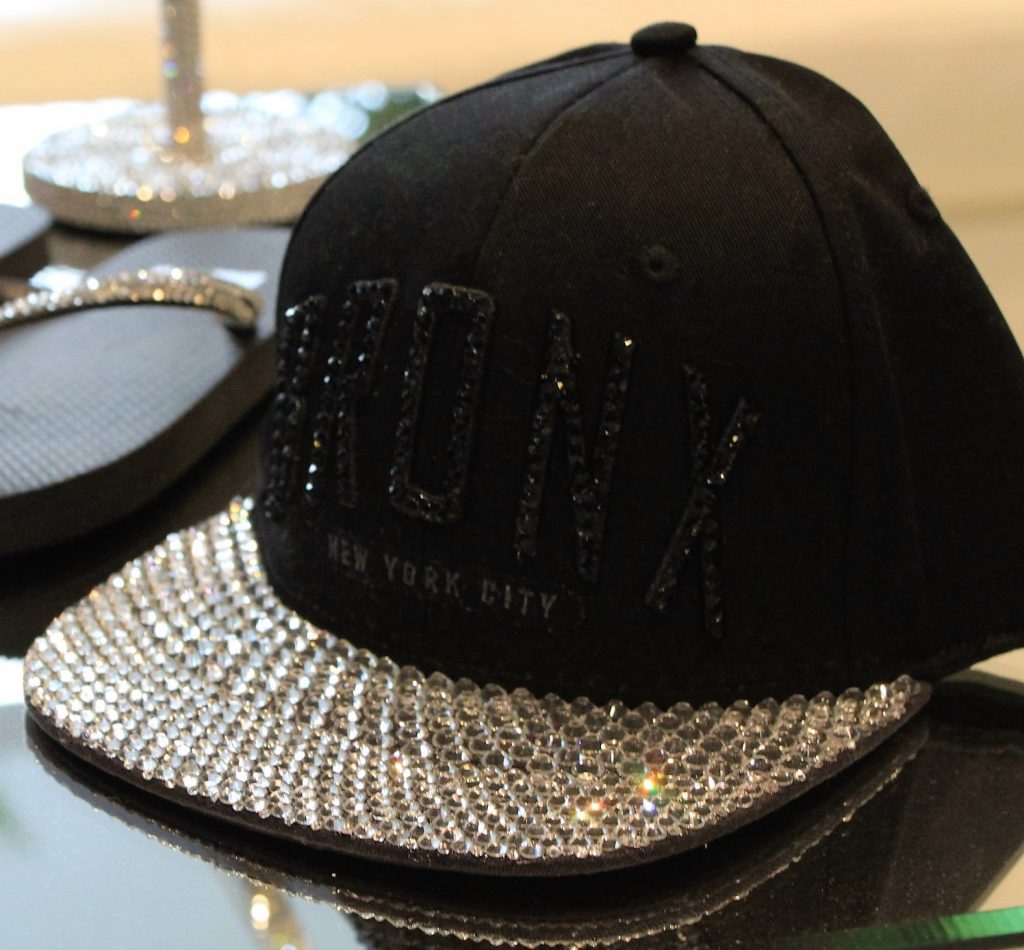 Check that out! How great does it look?!!
This is a really simple and relatively quick project.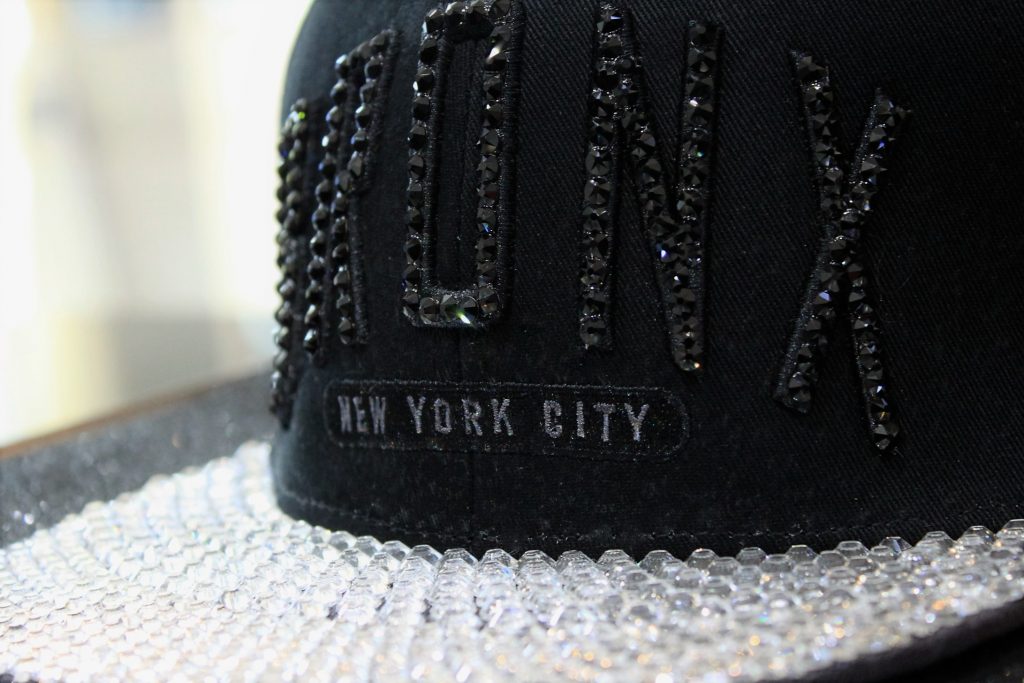 We've jazzed up the word Bronx with our black KS 1.6 stones and it looks fabulous!
The black on black gives it awesome edge!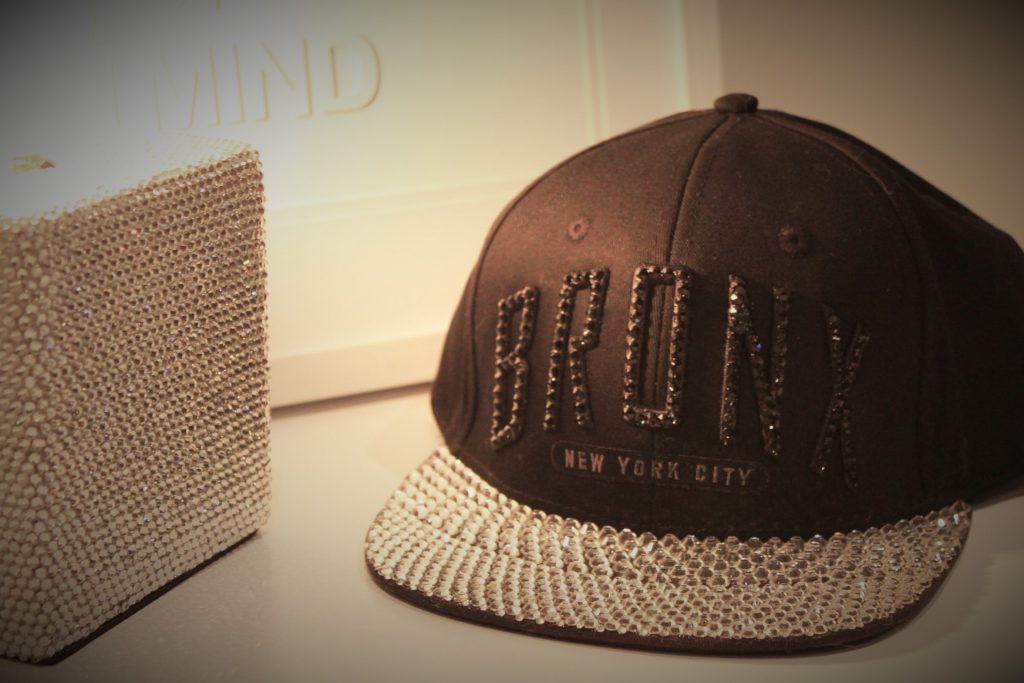 We've used two different sized stones on the peak. The area closest to the actual cap is adorned with rows or our largest
stone the KS 3.0 and we've finished the brim area of the peak with our KS 2.0 stones.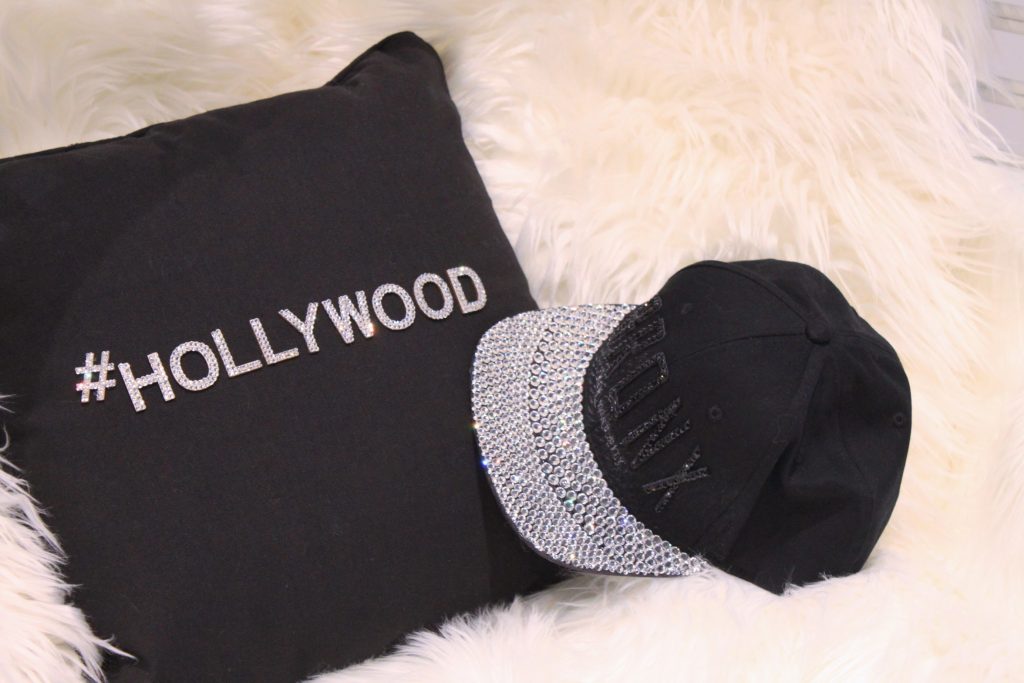 All the stones on the peak are fairly large and easily managed! We almost didn't need our glasses to do this one! In total
on the peak we've used approximately 165 of our KS 3.0 stones and approximately 260 of our KS 2.0's.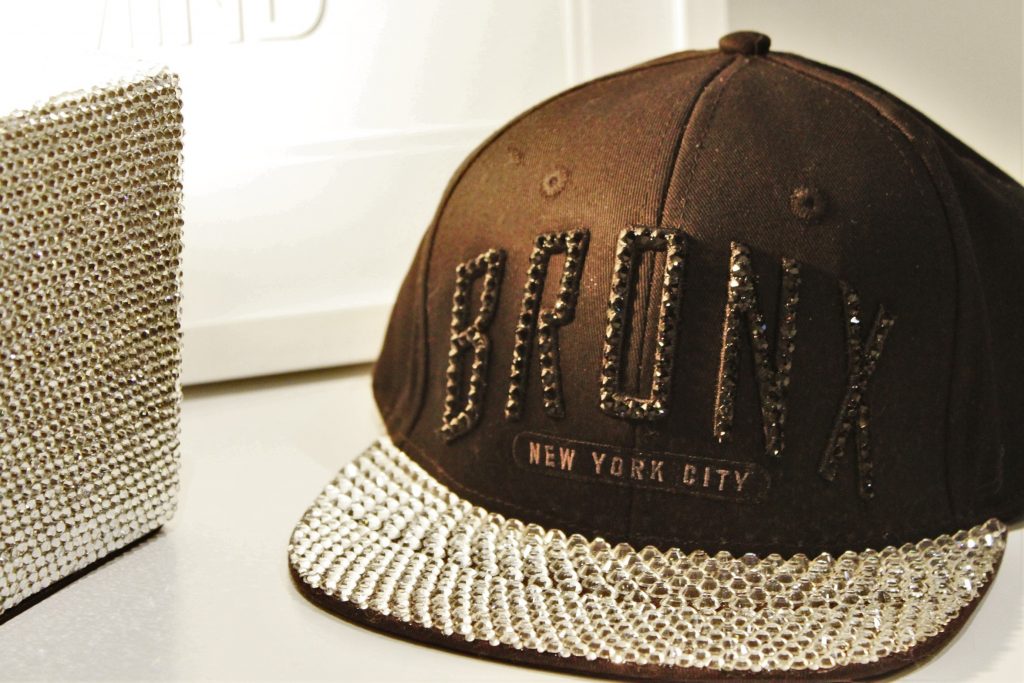 To complete the word Bronx, we used 145 of our Black KS 1.6 sized stones.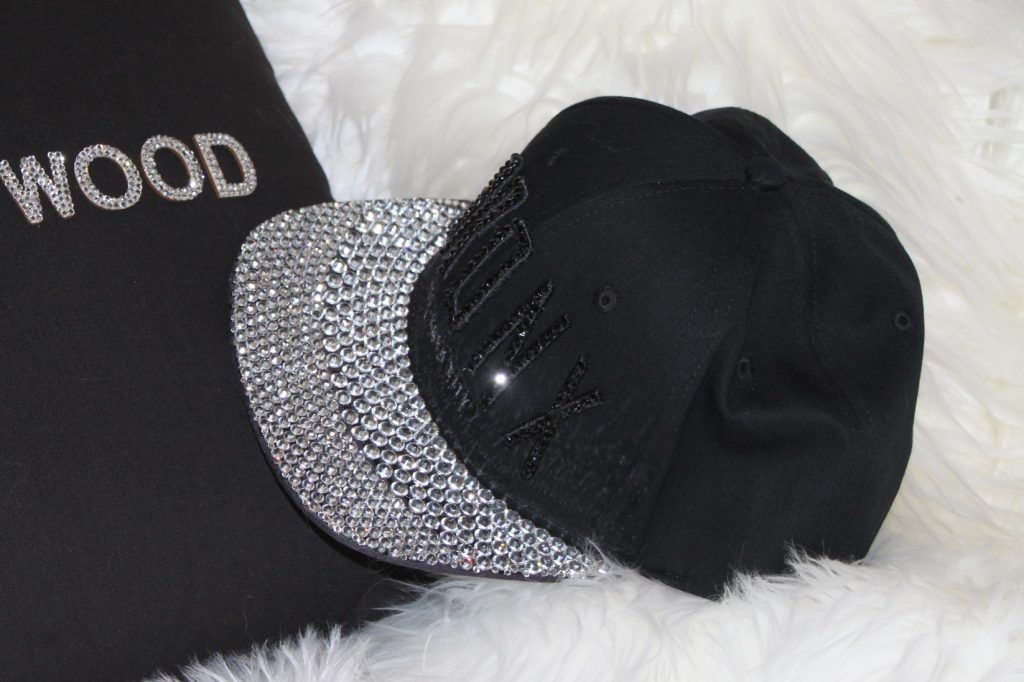 This is a cap that makes a statement and unbelievable that it started out as a $4.00 item!
After we've blinged caps, we often like to wear them back to front – not to be Gangster, but because it looks amazing worn that
way! It catches so much light it's crazy!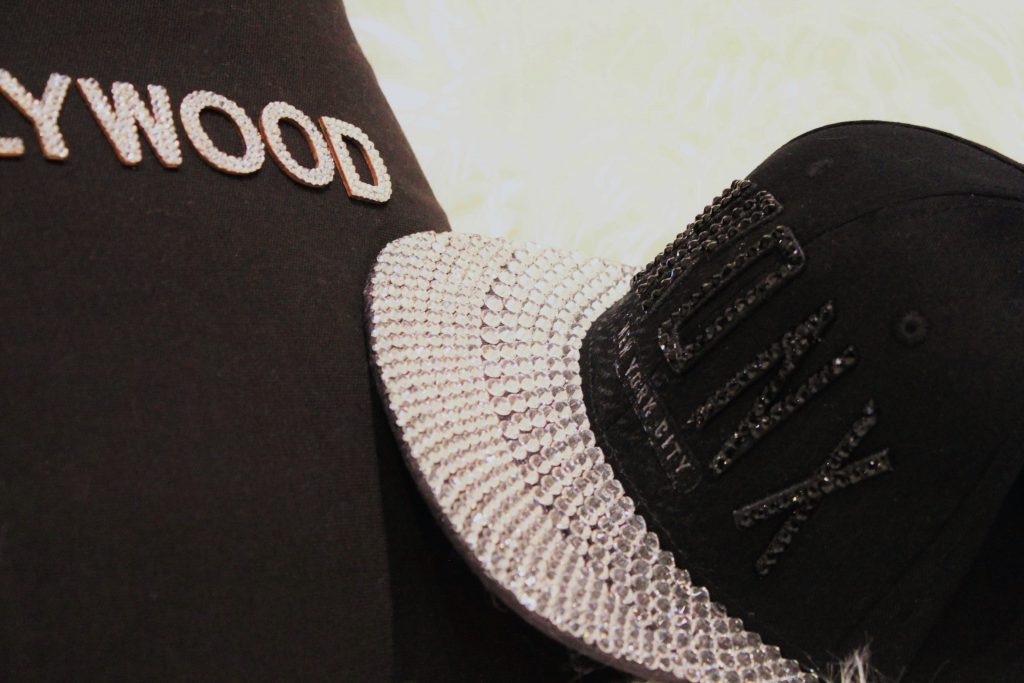 If you give a Kmart Baseball Cap a makeover, we'd love to see your pics. Hit them up with the hashtags #kmartstyling and
#kmartkraze so everyone can see your work!
All the stones needed for this project are available from our store here and if you want to see how we made our #HOLLYWOOD
cushion click here!
As always, have a blinging great day!!
Categories: Clothes & Footware