This may be the simplest make over in 'KmartStyling' history!! So easy, and shouldn't take long at all!
We're going to start with this already gorgeous Soap Dispenser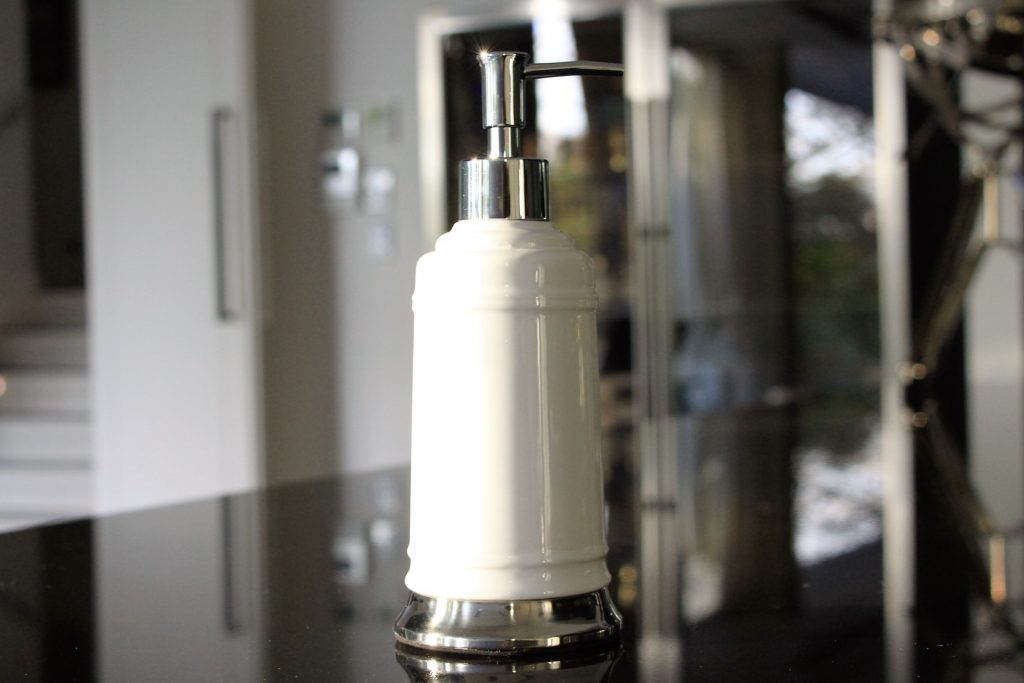 which retails for $5.00 and a piece of Kmart Jewellery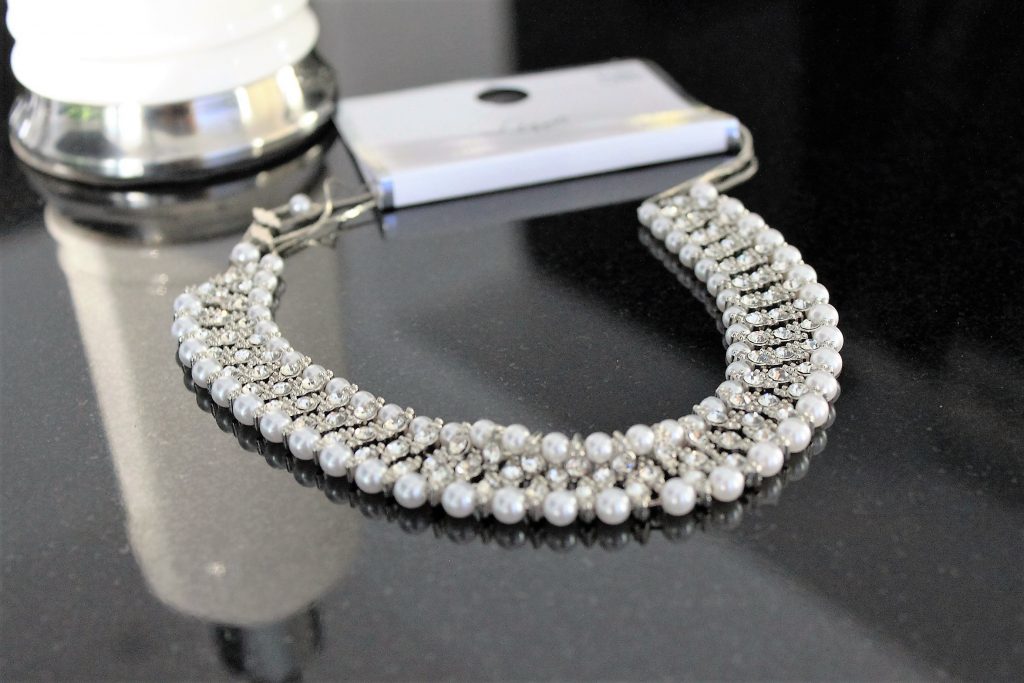 and create a stunning, showy piece for your bathroom, washroom, kitchen –
anywhere you want to add a bit of glam instead of a boring old block of soap!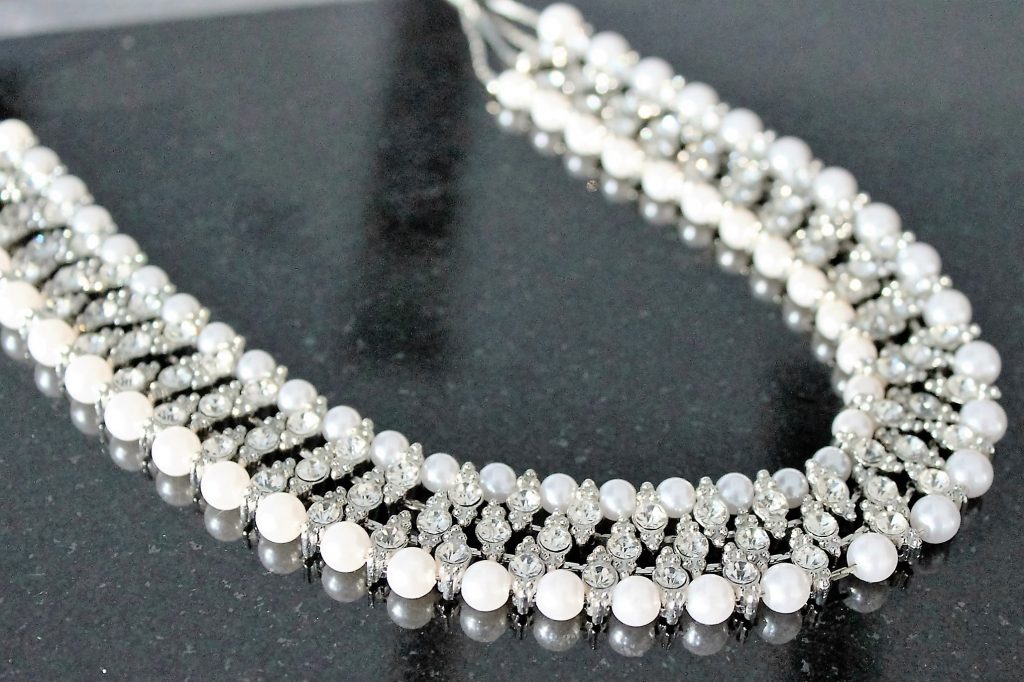 First thing we're going to do is semi deconstruct the necklace! Don't be sad – wait
until you see the final result!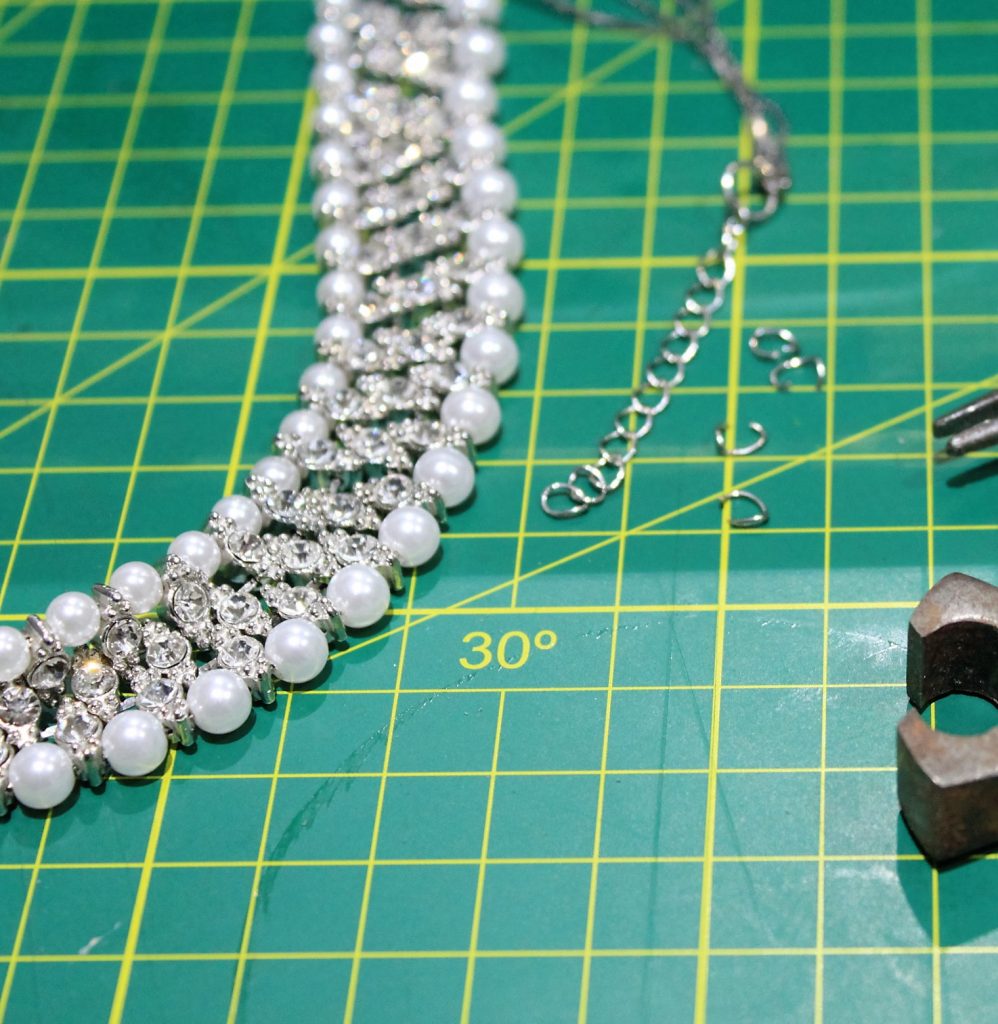 Very carefully using two pairs of pliers, open some 'o' rings on the necklace
extender. This can be a little bit fiddly if you're using hardcore man size pliers
(like we did!), but perservere! You'll need minimum two, but a few spare is a good idea!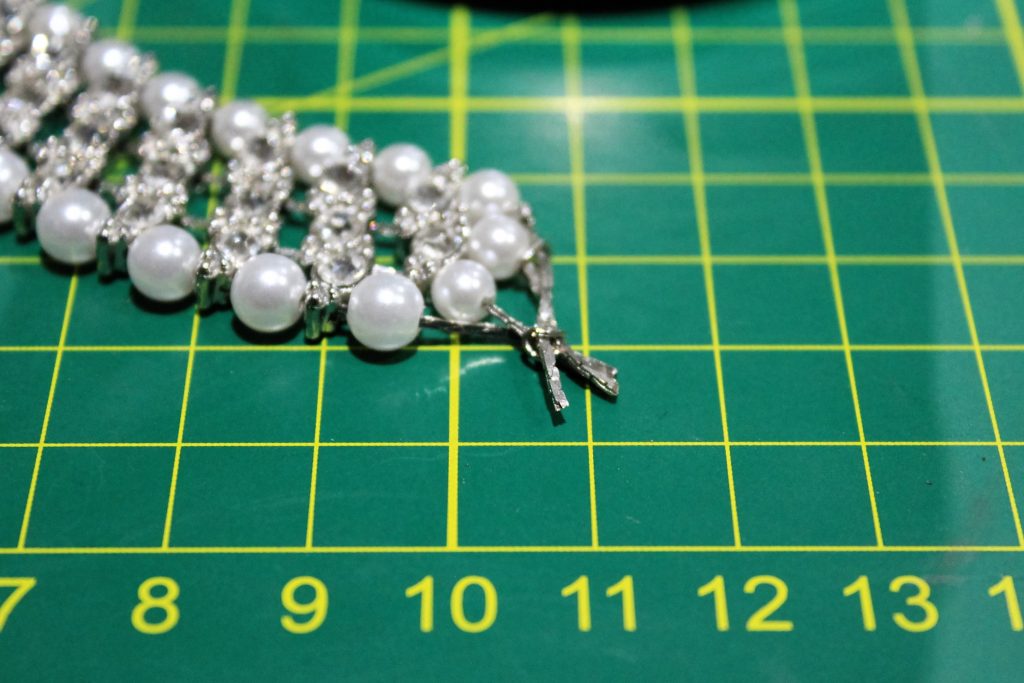 Now comes the tricky part! Measure around the base of the soap dispenser
with your chosen necklace, and cut it to a comfortable length to fit snuggly
around the base of the container. With this necklace we now used one of those
opened 'o' rings and fastened it around all the strands of the necklace to secure
it off and to make sure no beads come off!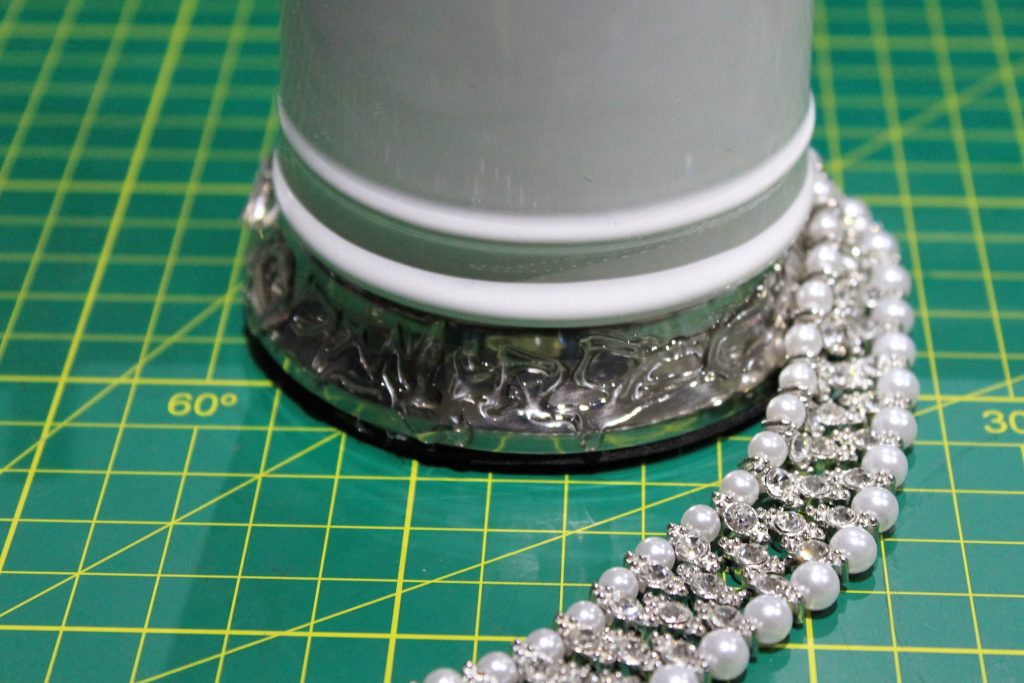 Using a good quality bonding glue – (our preference, as always, is E6000 – we truly believe it is the greatest glue on the planet!!
Available from our shop here) put a reasonably heavy layer of glue around the silver base of the dispenser.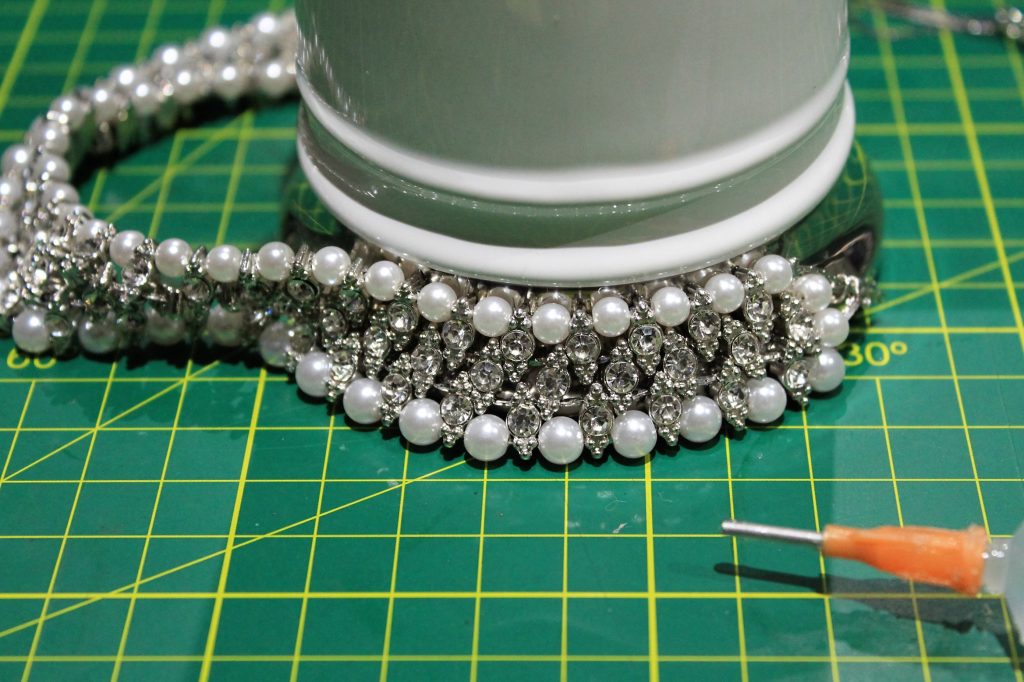 Slowly press the necklace into the glue and hold for a few moments. The beauty of this glue is it's superb bonding power and it's speed
in getting a good grip!! Won't take long and you can move around a bit more and continue pressing the necklace on.
And what you have now is a show stopping home accessory!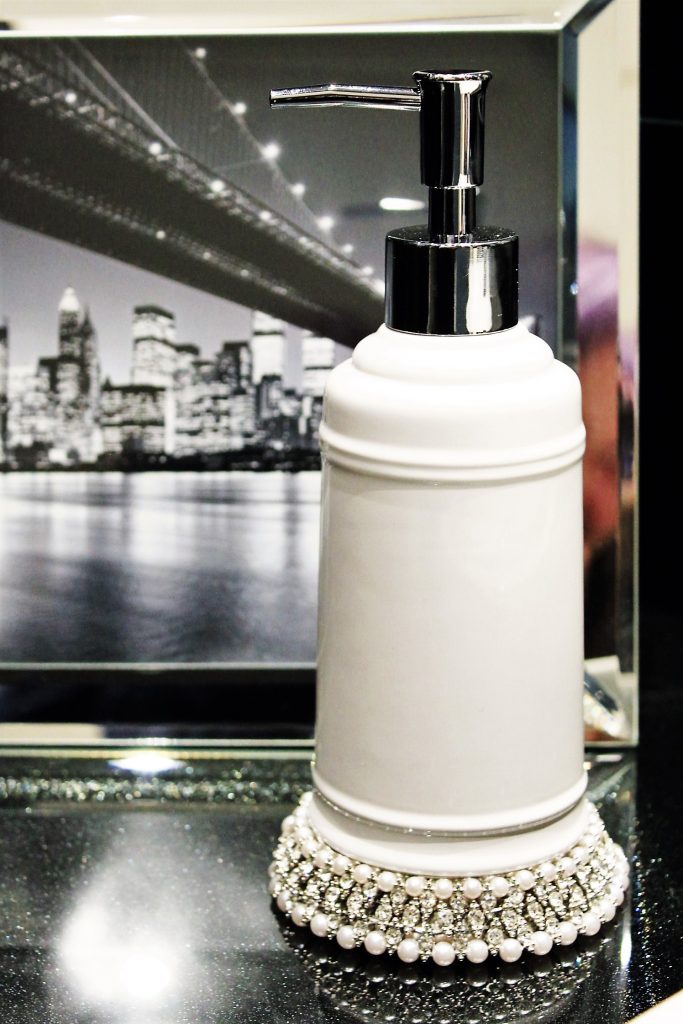 How pretty is that?!!
Obviously Kmart change and update their stock all the time – we realise this soap dispenser may not
be available currently, but we encourage you to use your imagination! We love showing you how we
upstyle items, but we also love to see how you put your own spin on things!
Don't forget to hit us up on social media using the hashtags #kmartstyling or #kmartkraze so we can see your own designs!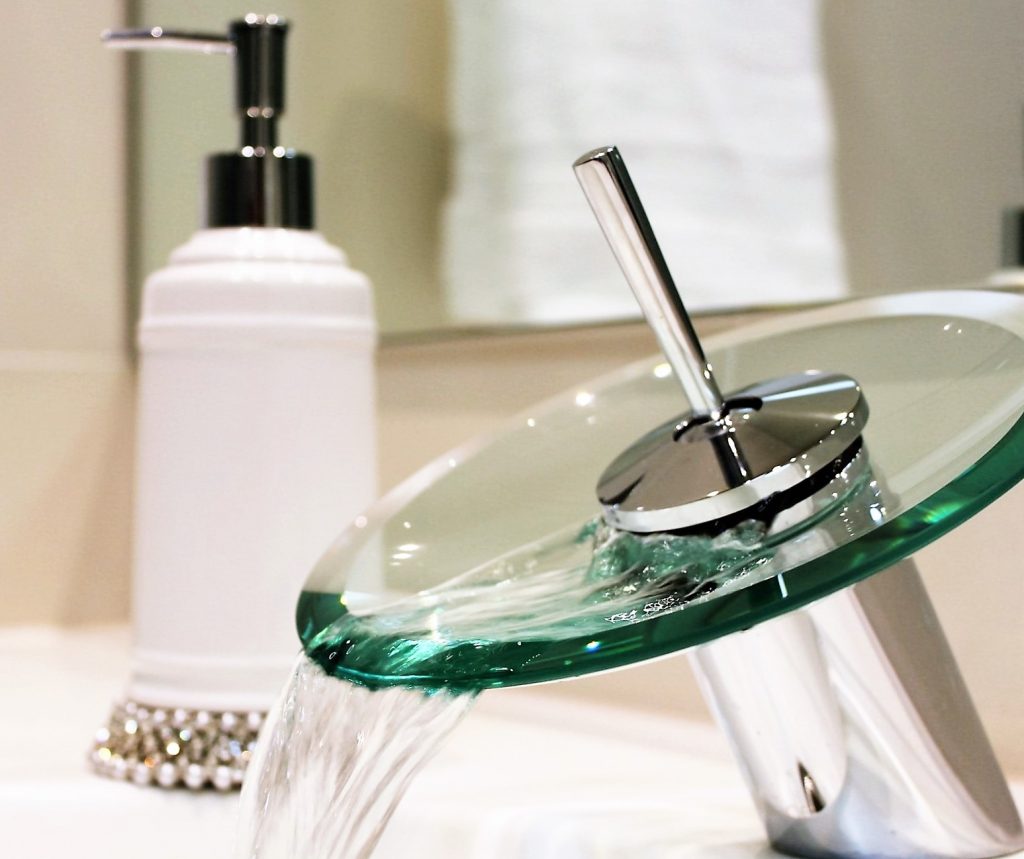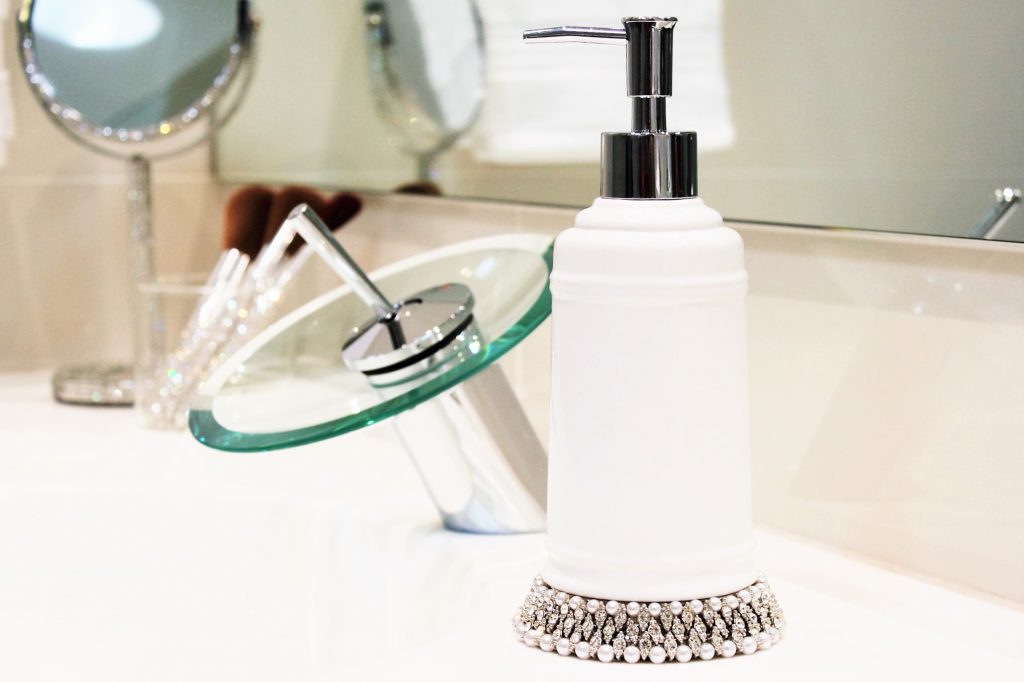 PS … If you spy somethings in the background that 'sparkle' an interest you can click here or here to see the tutorials for those items!!!
As always, have a blinging great day!
Categories: Homewares