This project is 'White Hot' and we know you're going to race off to your nearest Kmart
to buy a few frames once you've seen it!
White on white is an incredibly sleek, yet classy look. And the best thing is, you can
incorporate white into any colour scheme! Fabulous right?!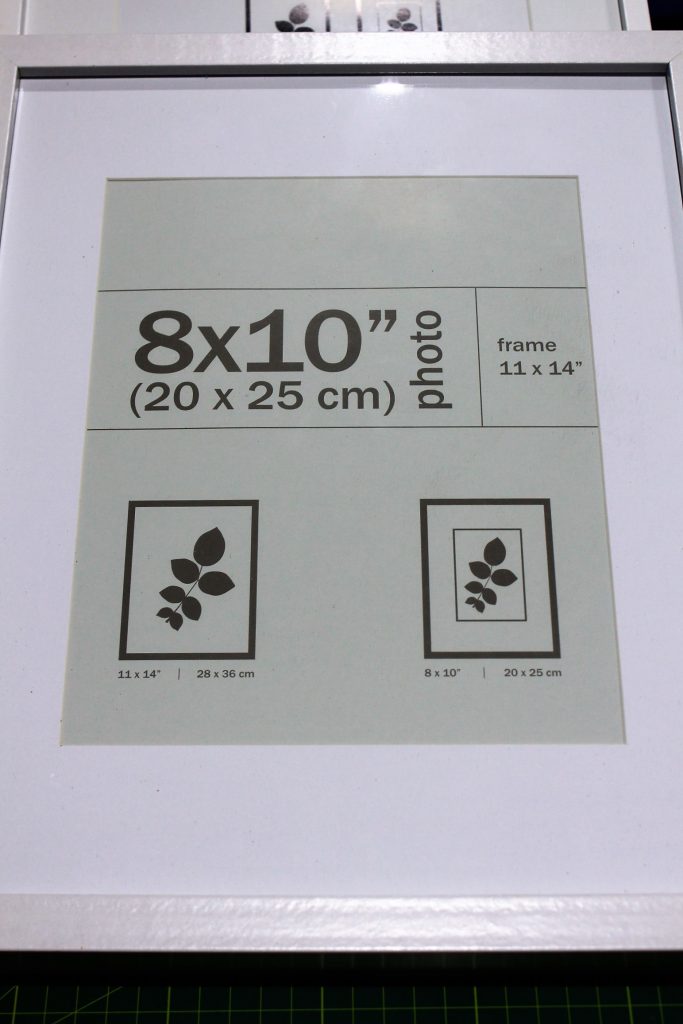 For this project we've selected two 8 x 10" frames with thick white edges. Kmart always have white
frames in stock – these ones retail for $8.00 and they are perfect for this design. While you're in Kmart
you'll also need to buy yourself the set of wooden letters (found in the stationery area) which retail for
$10.00. There are 162 pieces in this pack of letters, so you will have lots left over to do other projects!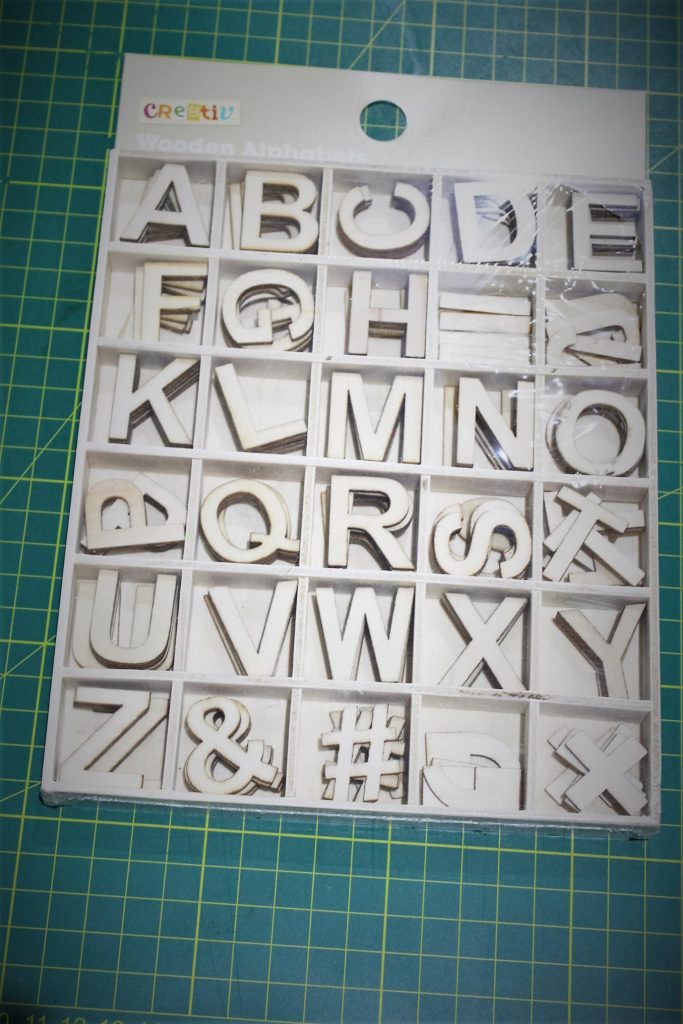 (If you want to see another way we used these letters, click here and like magic, another browser
will open and you can check it out once you've finished here!)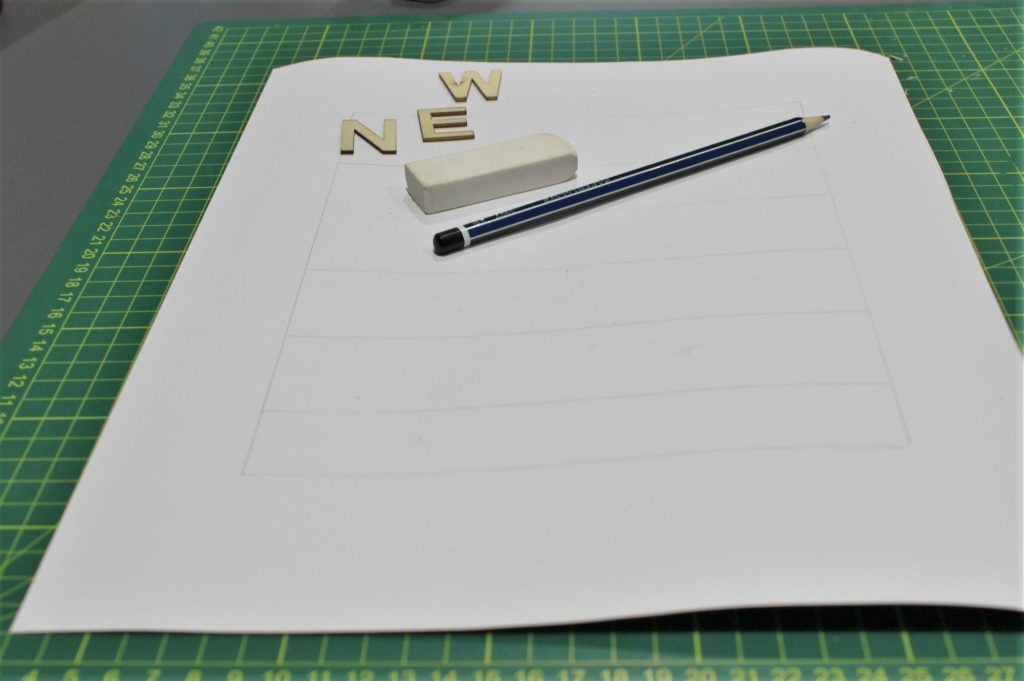 Now we're ready to get started! Select one of your favourite quotes, a song lyric, the names and birthdates of your
children … chose whatever pleases you and then gather the letters from those words from the pack. Disassemble
your frame and use the white paper inside as a template to trace around on a piece of white cardstock. (Also available
from Kmart in the craft section for $1.50)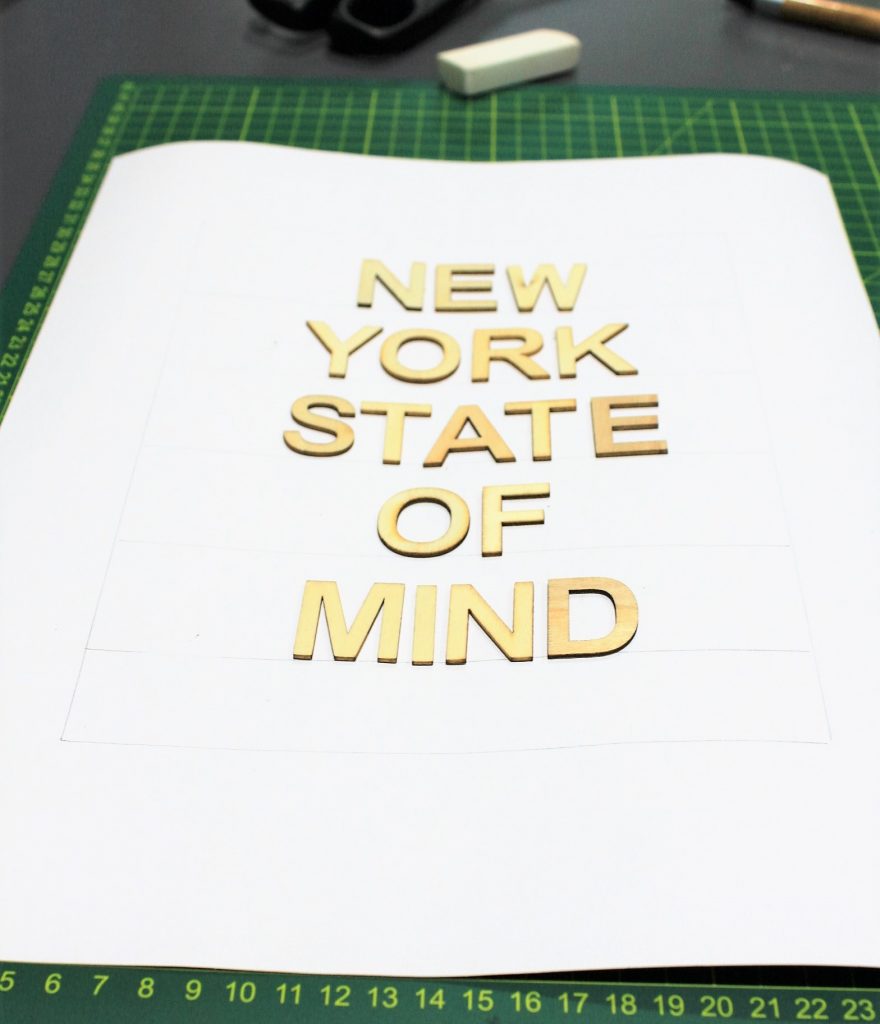 Use a ruler to draw faint lines as a guide and then play around with the letters – placing them where
you think they will look best. You may have to shuffle them a bit, move them around until they look
right and then you're ready to start gluing!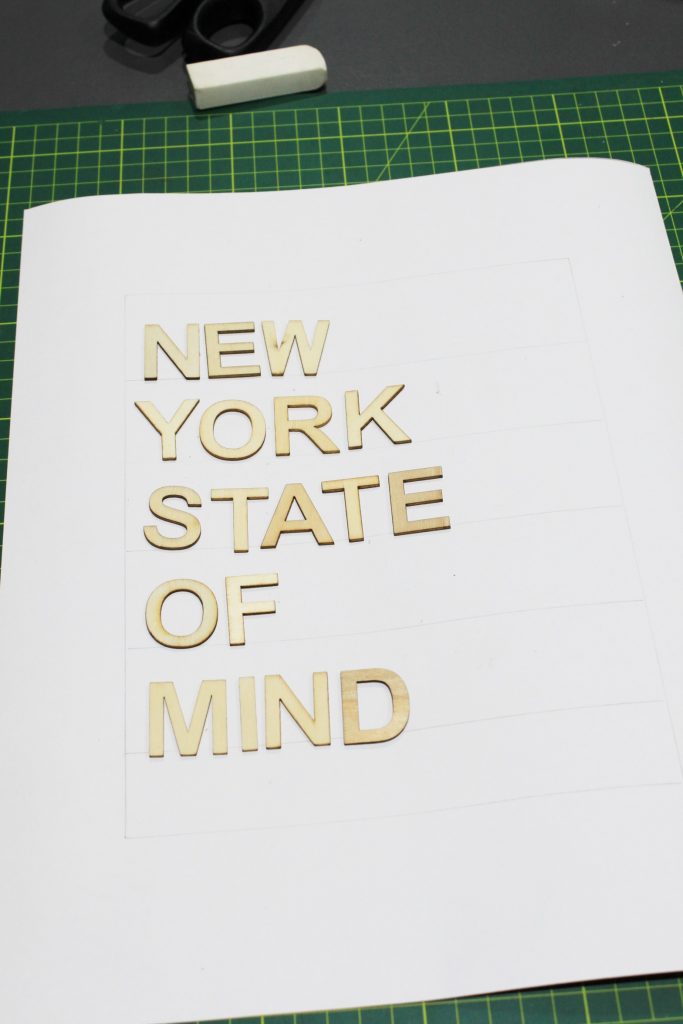 Finally we decided to place them with a left hand side alignment. Kmart sell
a craft glue for a few dollars that you can use here – however, we had a syringe
loaded with E6000 so we used that instead.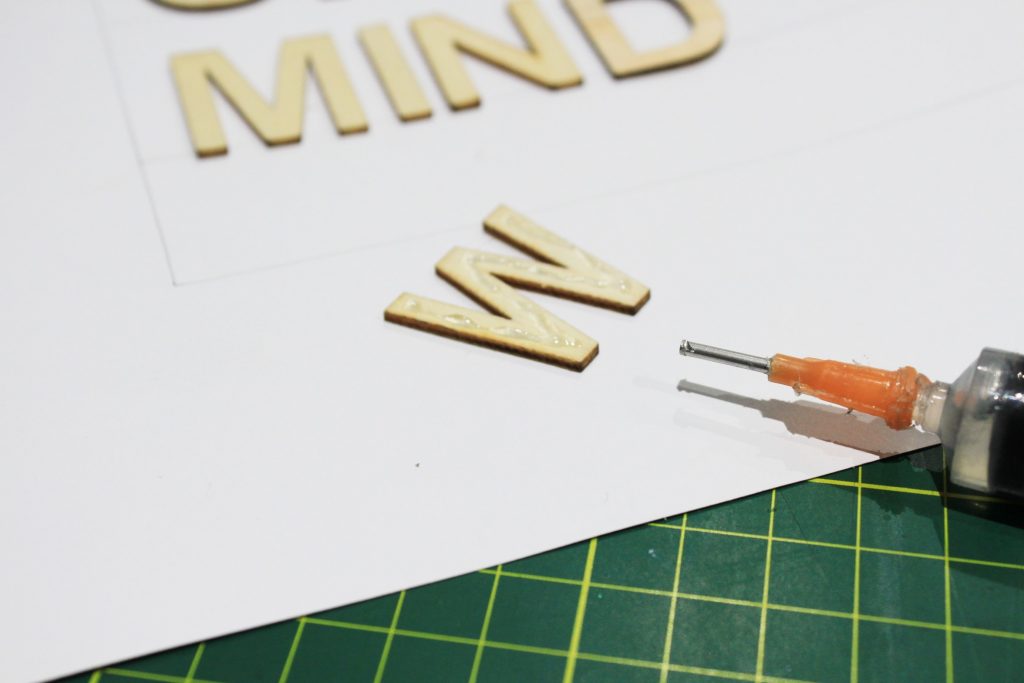 Slowly, one by one, glue the back of the letter and place it onto the cardstock. Don't worry
about the pencil lines – once the glue has dried, you can use an eraser and get rid of those!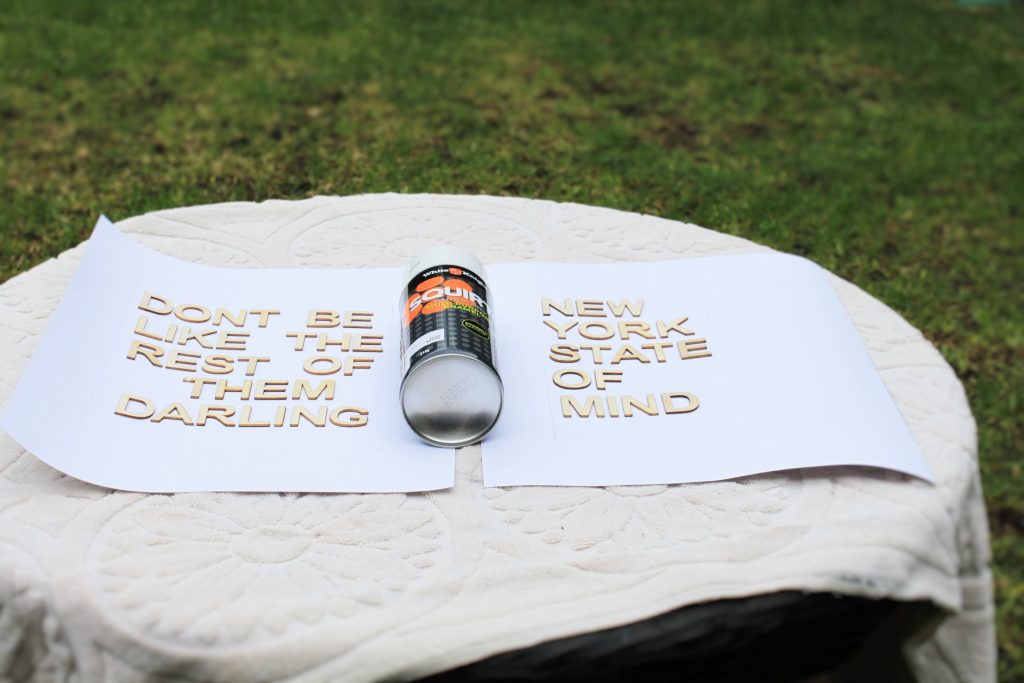 Once the letters are dried and the pencil is erased it's time to take it outdoors!
We've chosen a white matte spray paint for this look. Lay your pictures on a flat surface and protect
EVERYTHING around it! Spray paint has a way of getting onto things you never want it to!!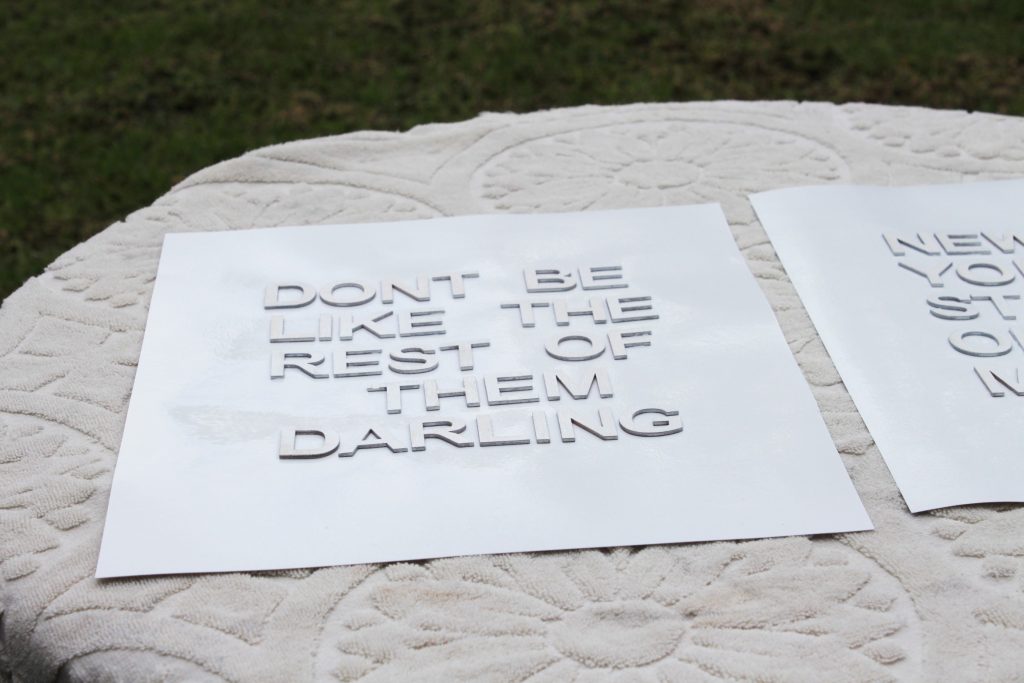 When you're using spray paint, it's always better to do a few light coats, rather than one heavy coat – remember
it's a spray can, not a fire extinguisher!!
After you've done your painting let the pictures dry completely and then you're ready to assemble your masterpiece.
When assembling, don't put the glass back into the frame. The finished overall look of these pictures is so much better without it!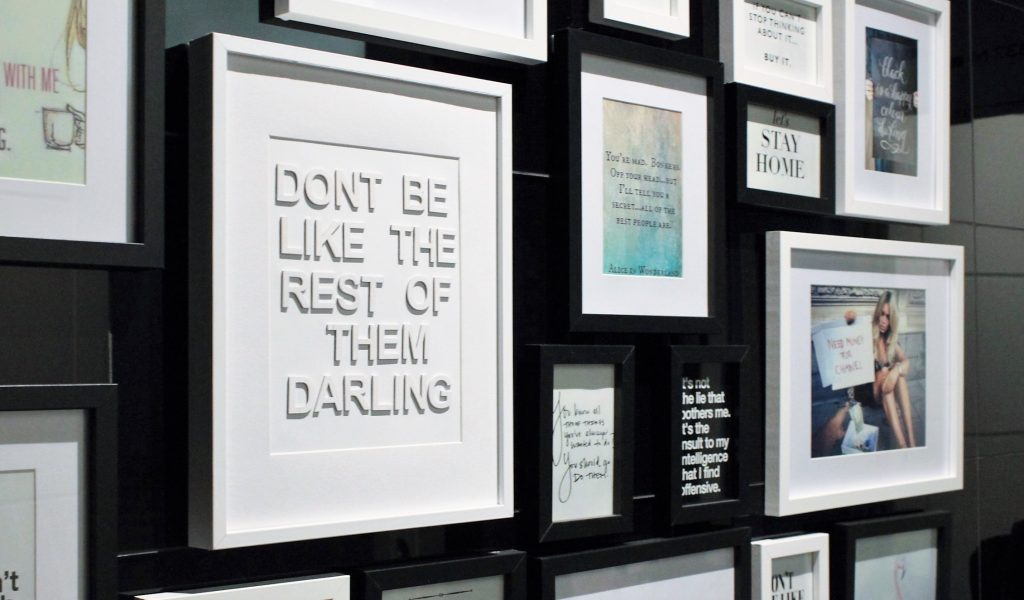 How fantastic do they look?! You can hang them among a gallery wall like we have here, where they deliver a huge impact, or ……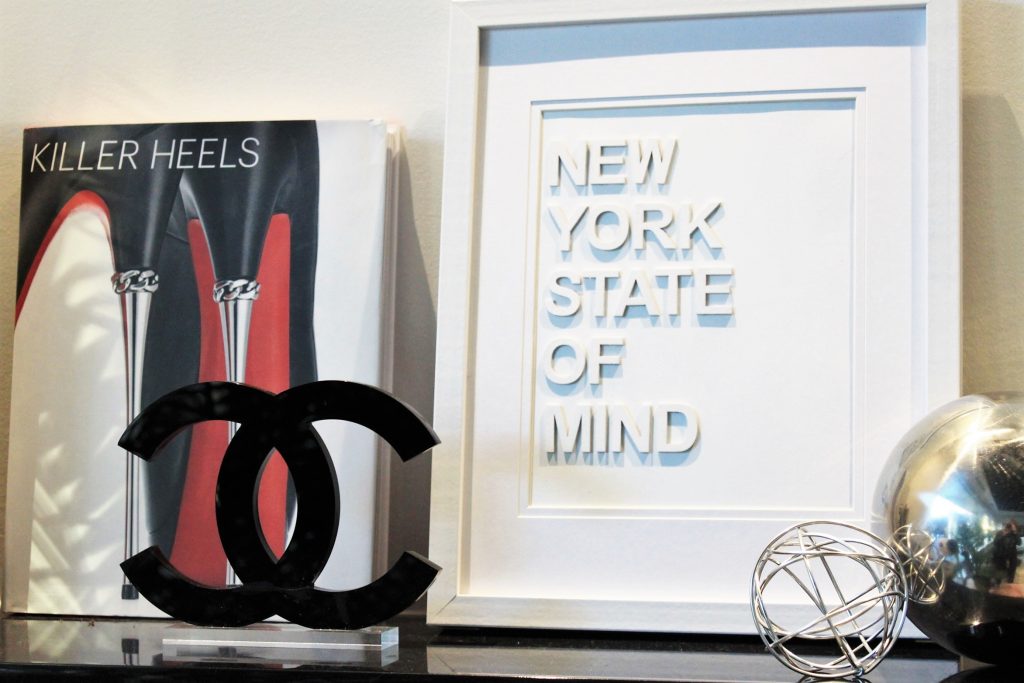 place them solo for an eye catching feature. We can think of 100's of ways to make and display these stunning white on white frames
and we bet you can too! Perfect for a nursery, an office, an entryway ….. bedrooms, bathrooms – perfect for just about anywhere!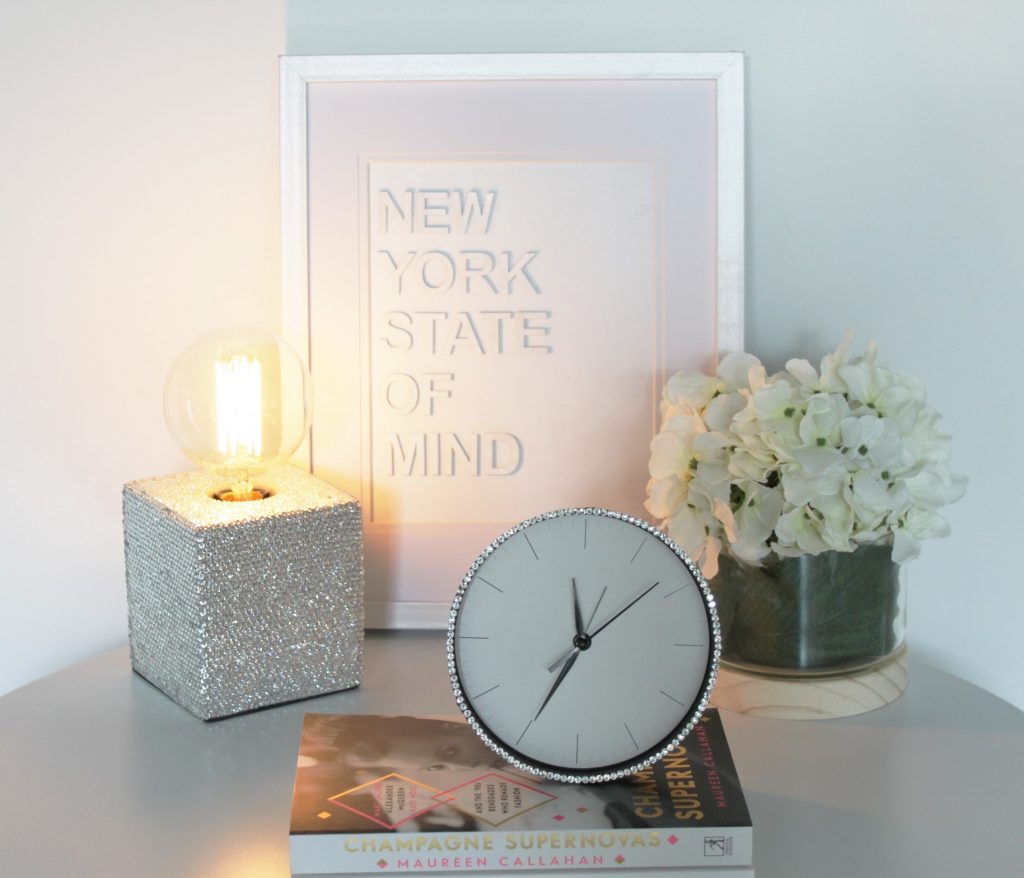 Don't forget to share your own creations with us by using the hashtag #kmartstyling
or the hashtag #KMartKraze.
Now get going and make yourself some stunning pieces of art!
Have a blinging happy day!!
Categories: Homewares