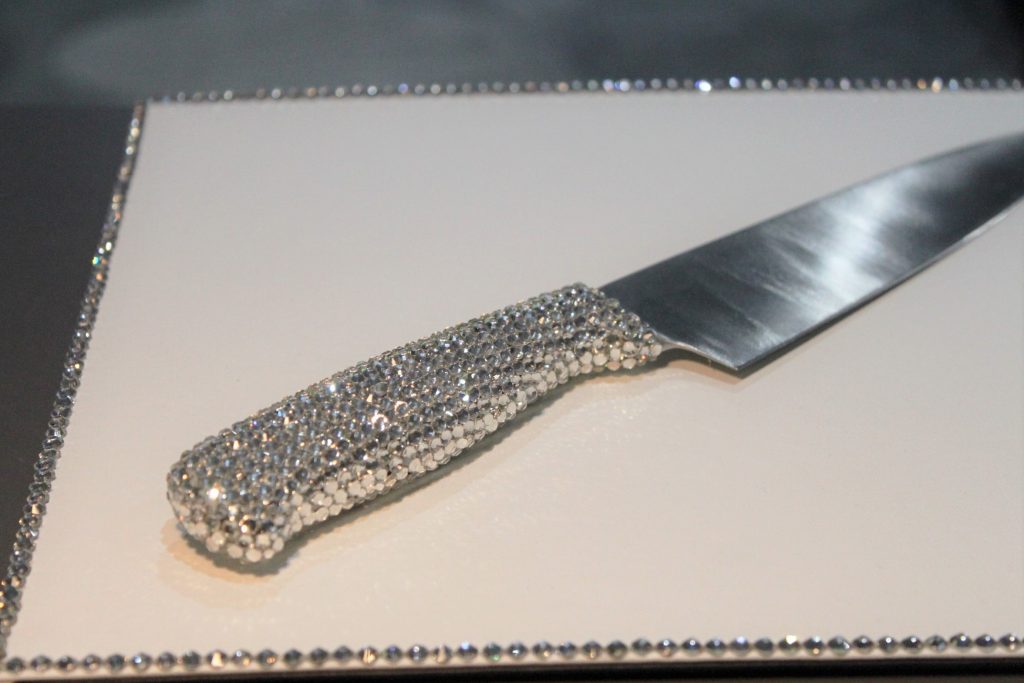 When it comes time to cut your Wedding Cake you want a Knife that befits the occasion and have we got an eye catching one for you!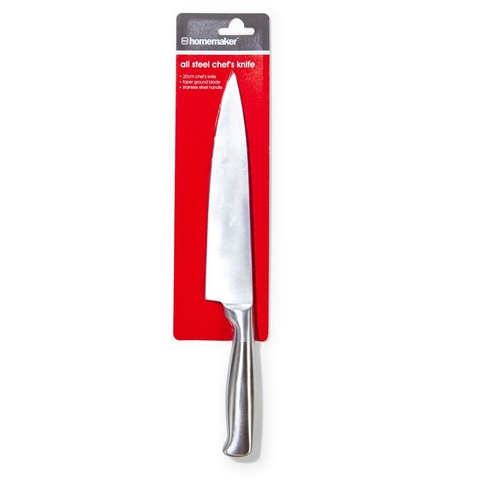 We started with the 20cm Chef's Knife which you can pick up from Kmart for $6. We're going to say here, this knife is SHARP! Really sharp! Take great care when you're doing this project – you want all your fingers intact when you get married! We wrapped a few thick cloths around the blade and fastened them with some heavy duty tape so we could safely handle the knife throughout the project.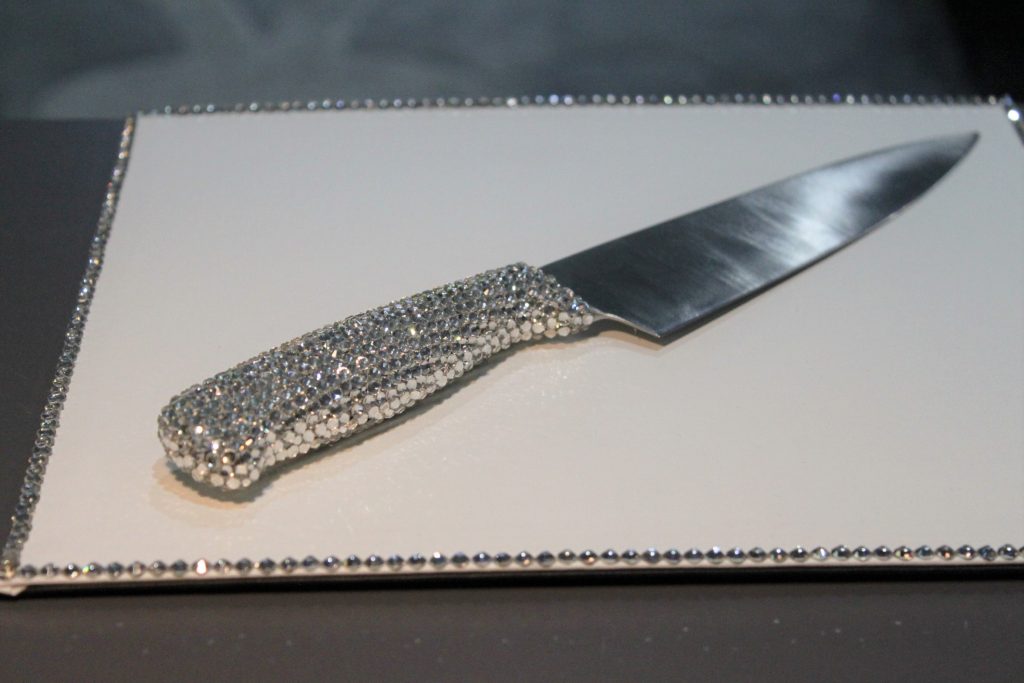 For this project we laid the stones in rows starting at the end of the handle and working our way toward the blade. In total we used approximately 850 of our KS 1.6 Stones – doing in total about 25 rows.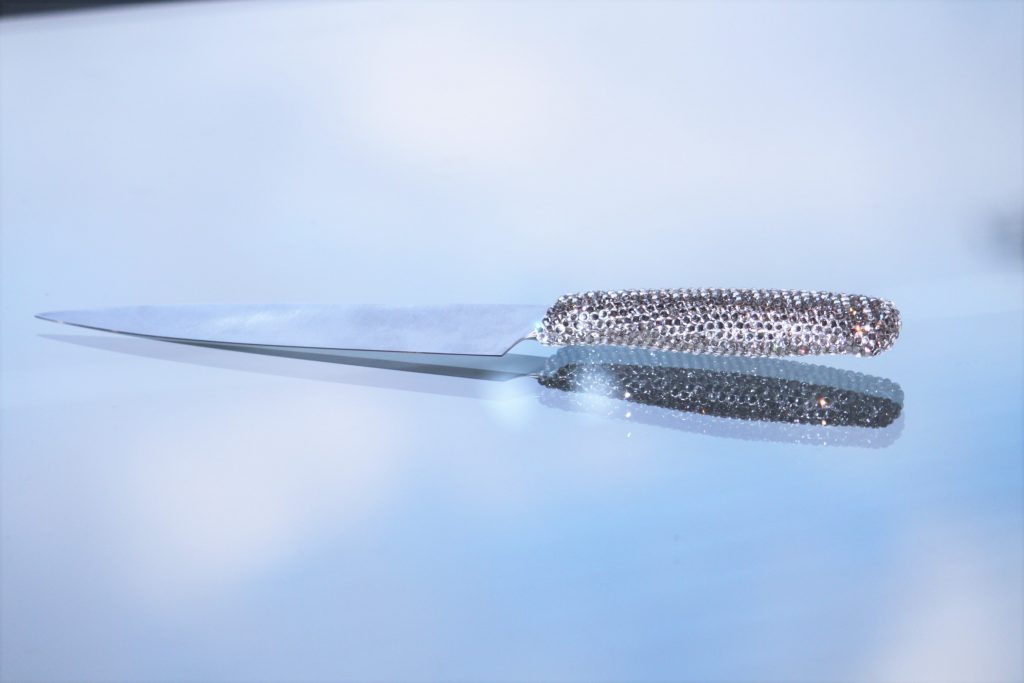 The results are really spectacular and it only costs around the $20 mark – completed!
This knife will look fab in your photos – definitely a gorgeous addition to any style wedding cake.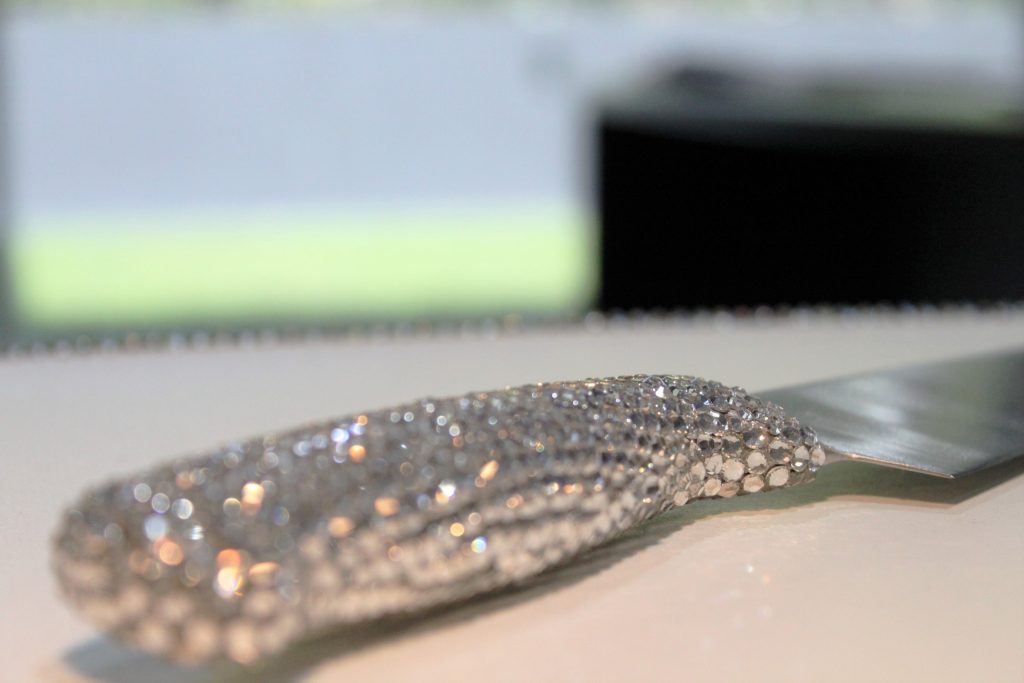 Because our glue dries waterproof, you can easily wash this knife under warm soapy water, rinse it off, dry it and it's good to use for the next big celebration!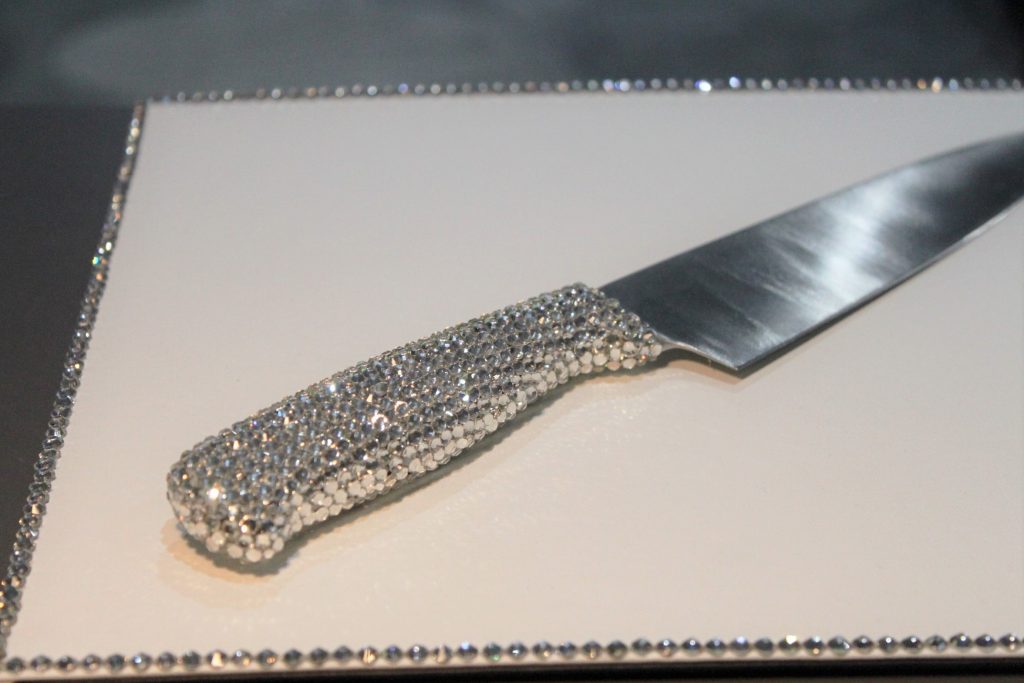 This is an easy project and should be easily completed in an afternoon. Please just remember, this knife is sharp, so take lots of care when adding the stones.
Don't forget to tag us in your social media pics, we love to see your projects!
As always, have a blinging great day!
Categories: The Ultimate Kmart Wedding
2 comments