Look at these amazing 'Street Headphones'.
They look great straight off the shelf – just as they are, and they are incredible value at only $10.00!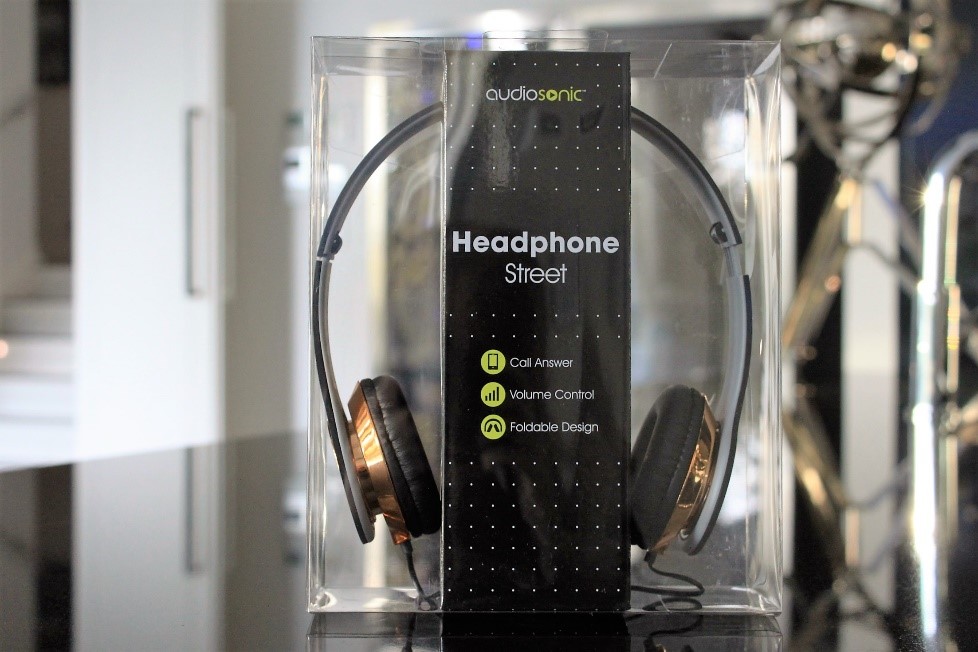 We wouldn't be true to ourselves though, if we didn't improve this already remarkable product – so we're going to get to it,
and give these headphones a stunning make over!
We've used KS 1.2 's all over this piece, with the exception of placing a KS 2.0 in the centre of the earpiece on each side.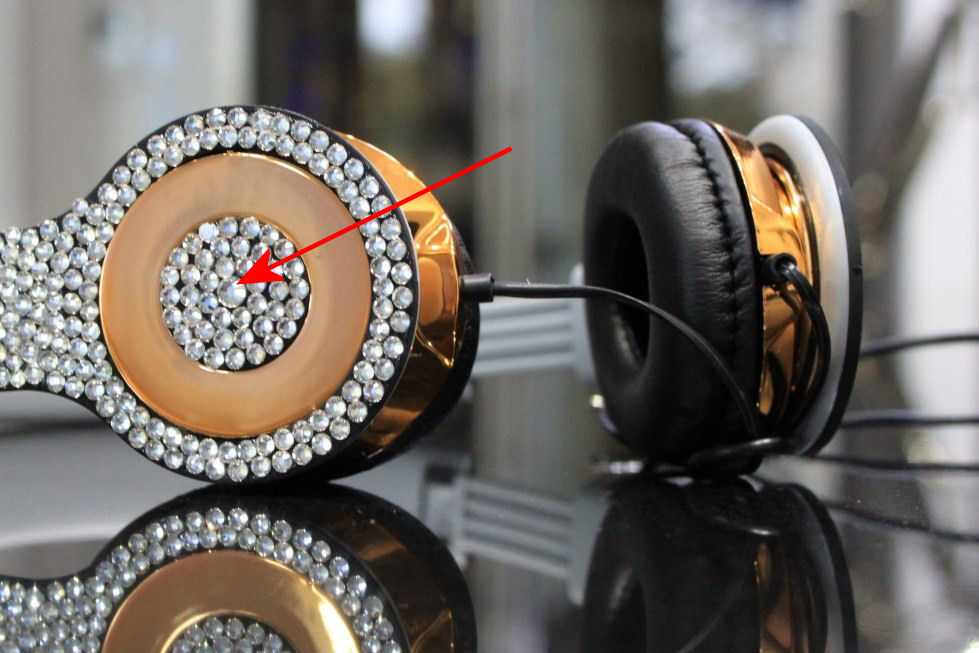 Using the larger stone in the centre is totally optional – you could continue using the KS 1.2's if that's your preference!
We started in the centre of each ear piece placing the stones, and then moved to the outer earpiece area,
completing both sides before working our way up the arms and then the piece that sits over your head.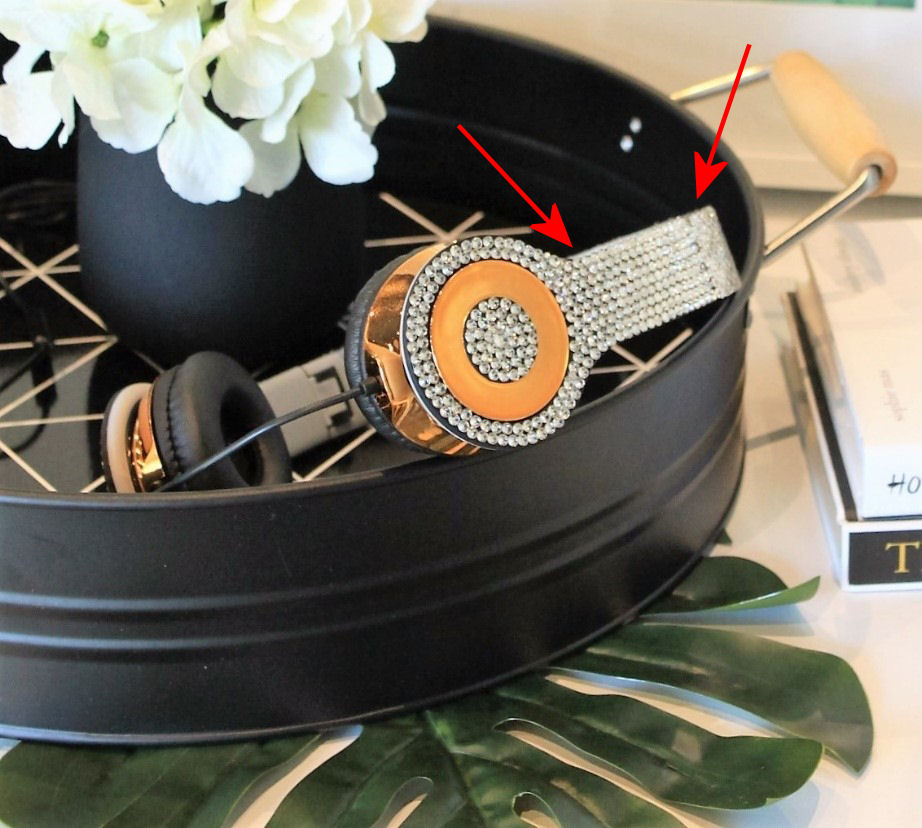 It's simple to achieve that nice straight edge along the headpiece area, by laying the stones along the length of this piece.
(Don't lay them across the short horizontal span because it will leave a raggy edge!) Do the first row starting from the
circular earpiece area up to the first break in the head piece. If you're using KS 1.2's you should comfortably fit in 9 rows.
Complete both sides doing this and then repeat on the central headpiece area ….. and voilà – You have yourself a stunning
set of headphones!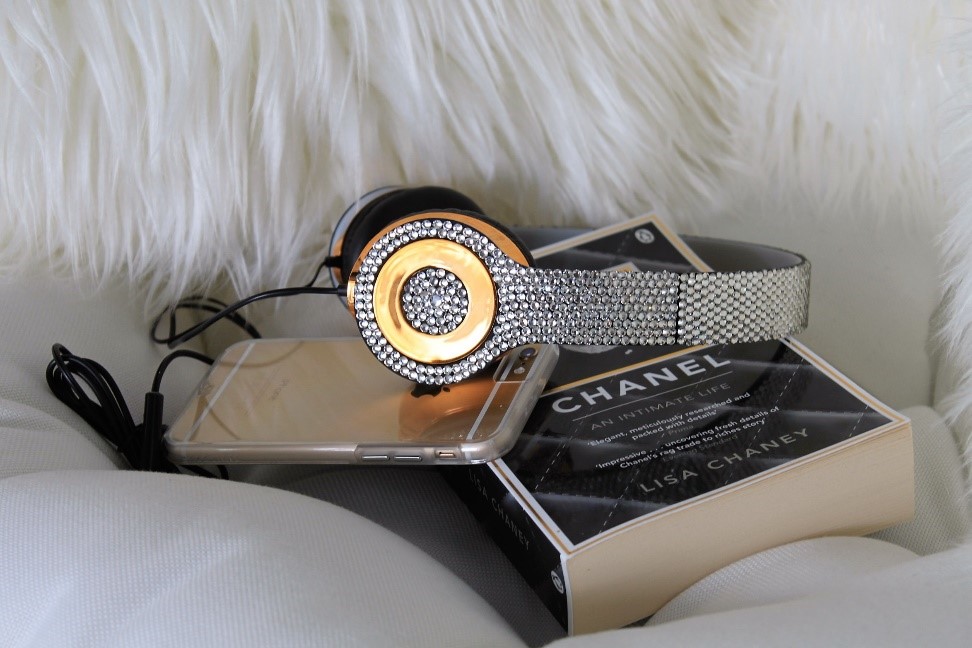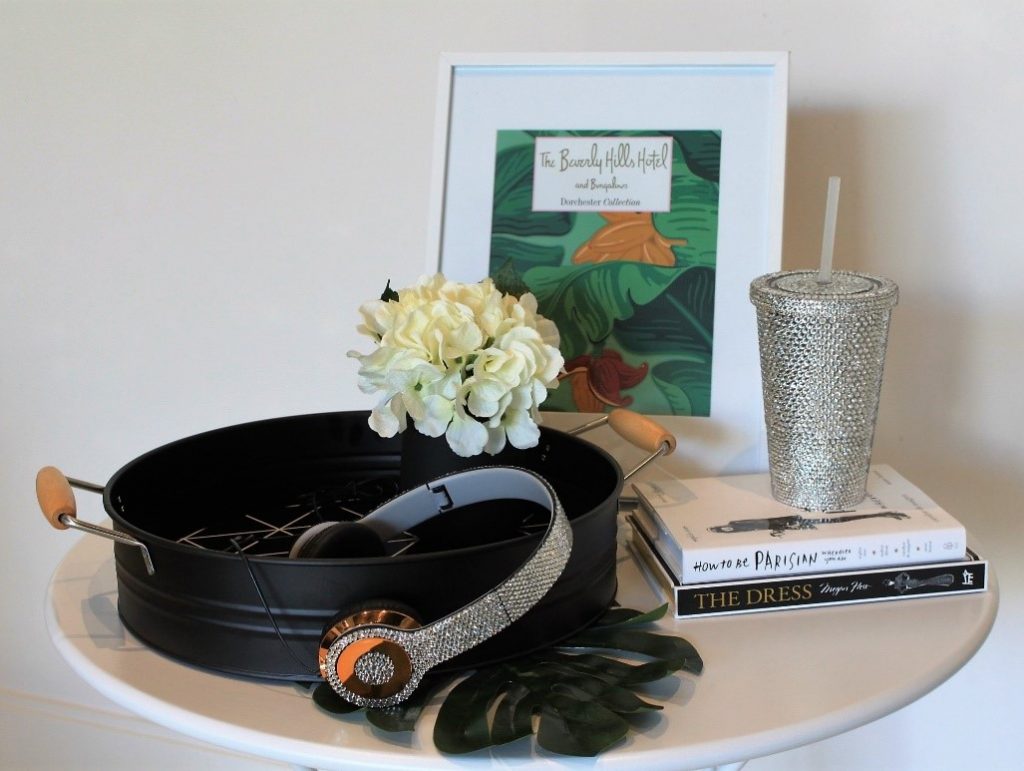 We had so much fun doing this project and the results are crazy great!! We used approximately 1,200 KS 1.2 stones
and it took us an afternoon to make. (We did stop and make time for one or two coffees along the way!!) It's not a
difficult project at all, so if you're in the market to upgrade your existing headphones, grab yourself a pair of these
from your nearest Kmart and get blinging!!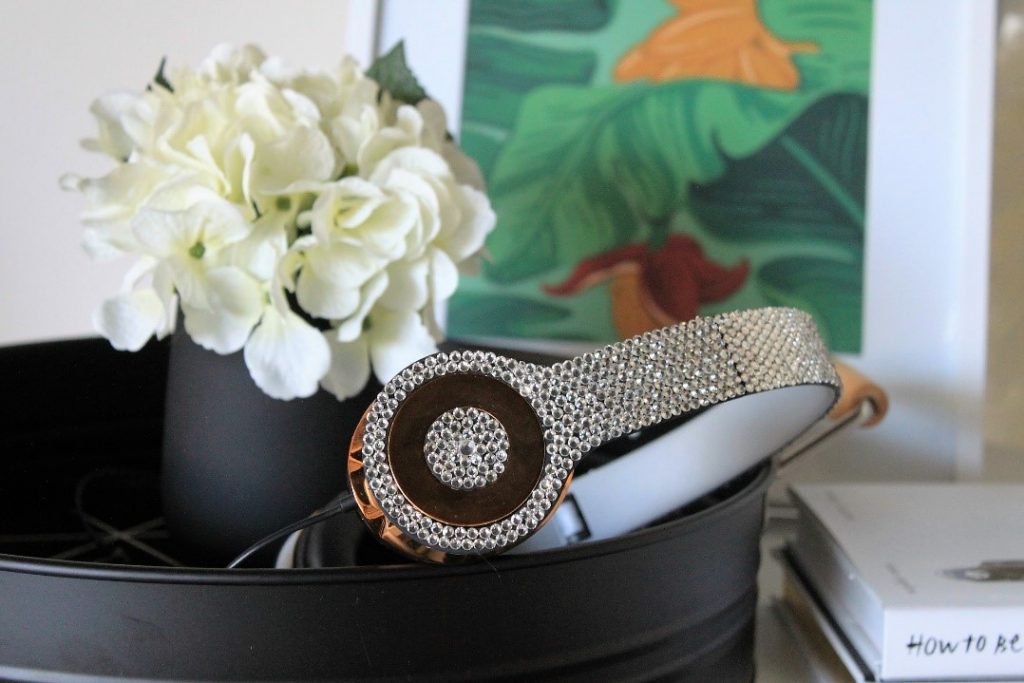 As always, you can head over to our shop here and find everything you need to create this magic! We carry all the stones,
glues, and application tools that you need to give your headphones a massive face lift!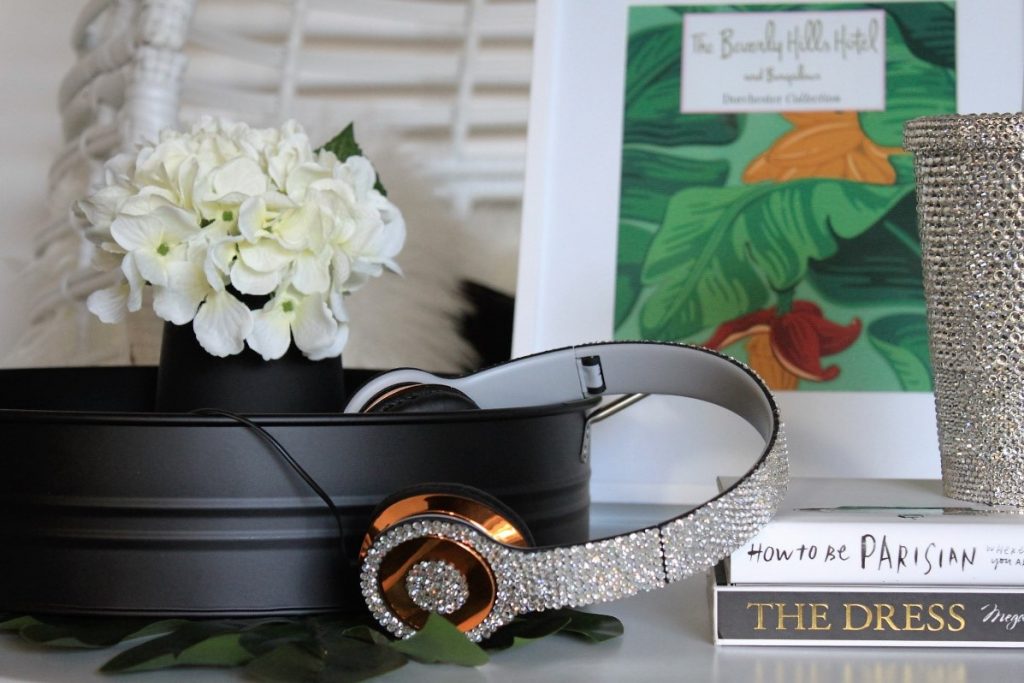 If you'd like to learn the basics of blinging items you can head over here and we should have most of your
questions answered already! If not, shoot us a message and we'll get back to you ASAP with an answer!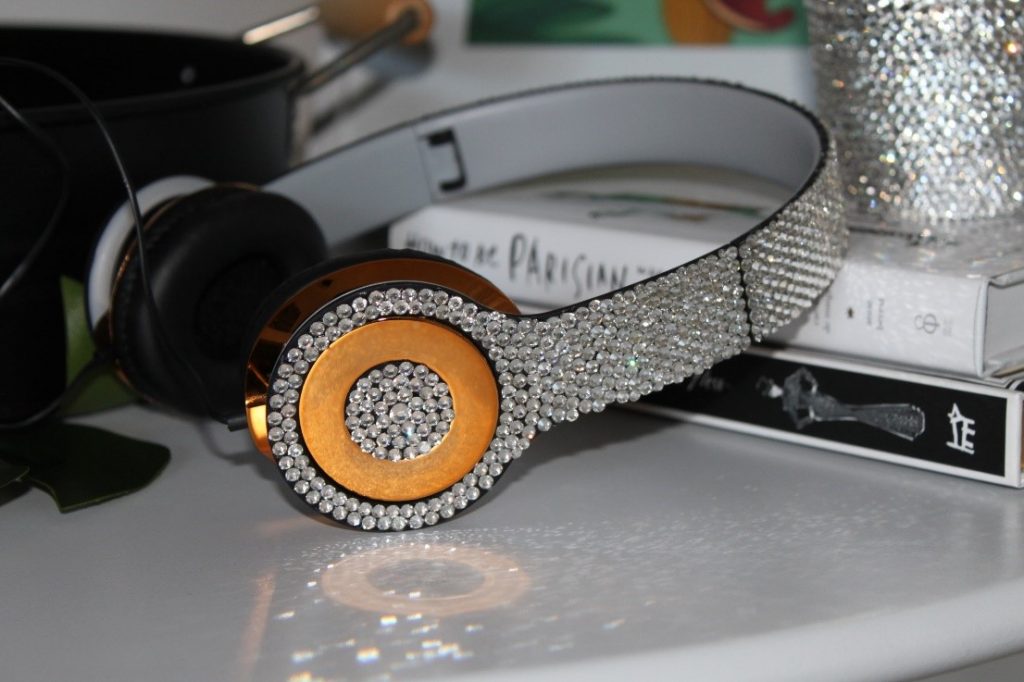 Don't forget to share your own creations with us by using the hashtag #KmartStyling or the hashtag #KMartKraze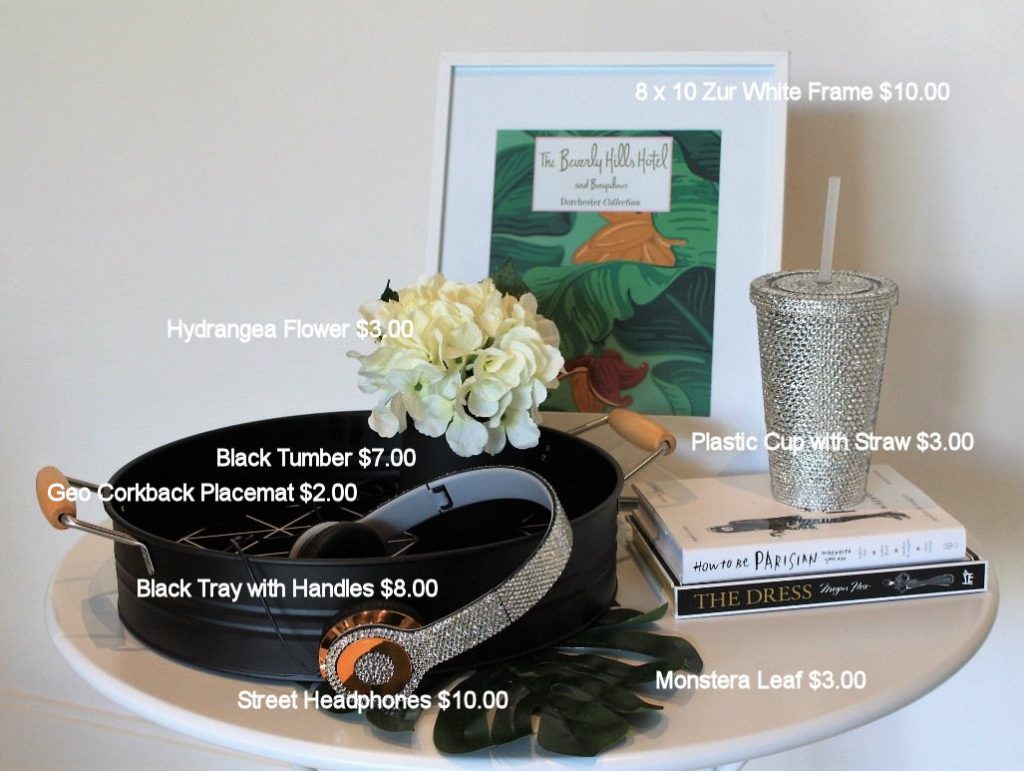 Here's the breakdown of the pieces used in the photoshoot …. And in case you're wondering about 'that cup'
– be sure to head over here to read about the making of this crazy awesome piece!!
Have a blinging happy day!!
Categories: Personal Items