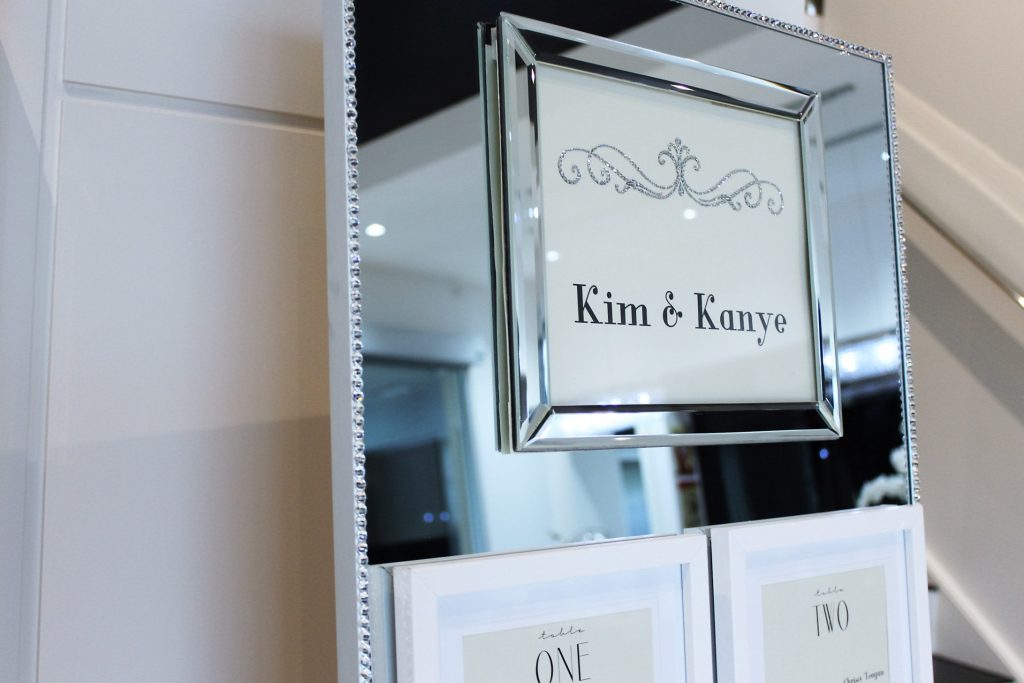 We've come up with a way to capture your Guests attention with this stunning Mirror Seating Chart. First impressions count, right, and what a way to make a statement! Best news of all – It is super simple!
We started with our upstyled Modern Mirror, (mirror available instore from Kmart $39) – all the instructions on how we gave this mirror a makeover are here.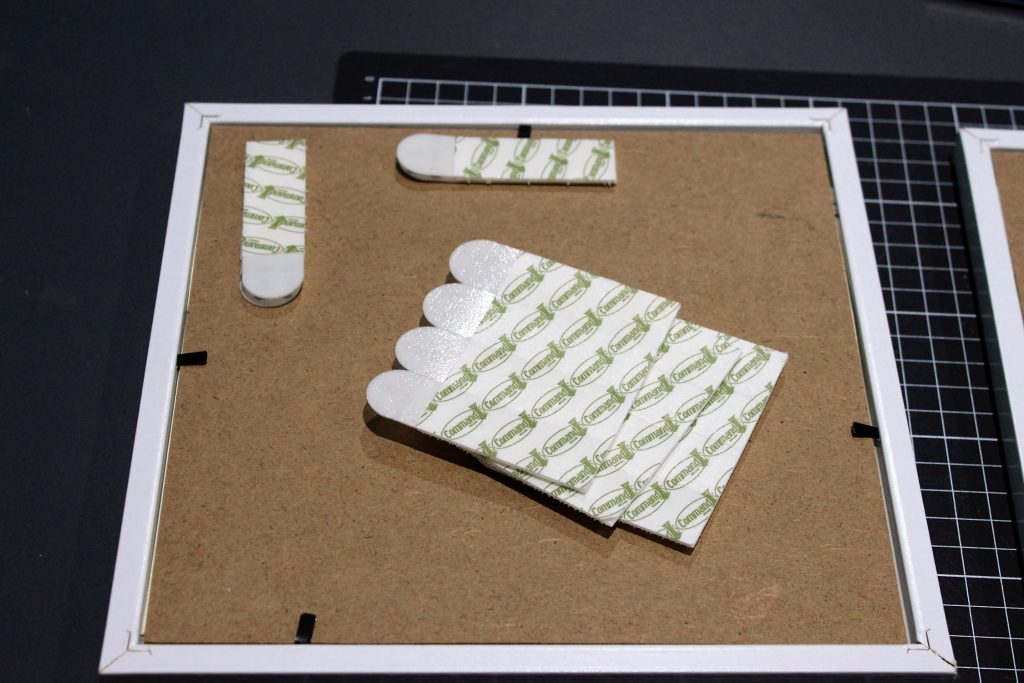 Then we made use of these awesome (can't live without these in our Glam Lab!) Command Picture Hanging Strips, also available from Kmart. If you don't know about these magic strips, then you should pay attention! They are such a great product, and when used properly, can hold quite a few kilos of weight!! Perfect if you don't want to damage a wall by drilling in a permanent picture hook. Perfect if you're renting and still want to hang pictures on your walls. We seriously use these all. the. time! Everywhere!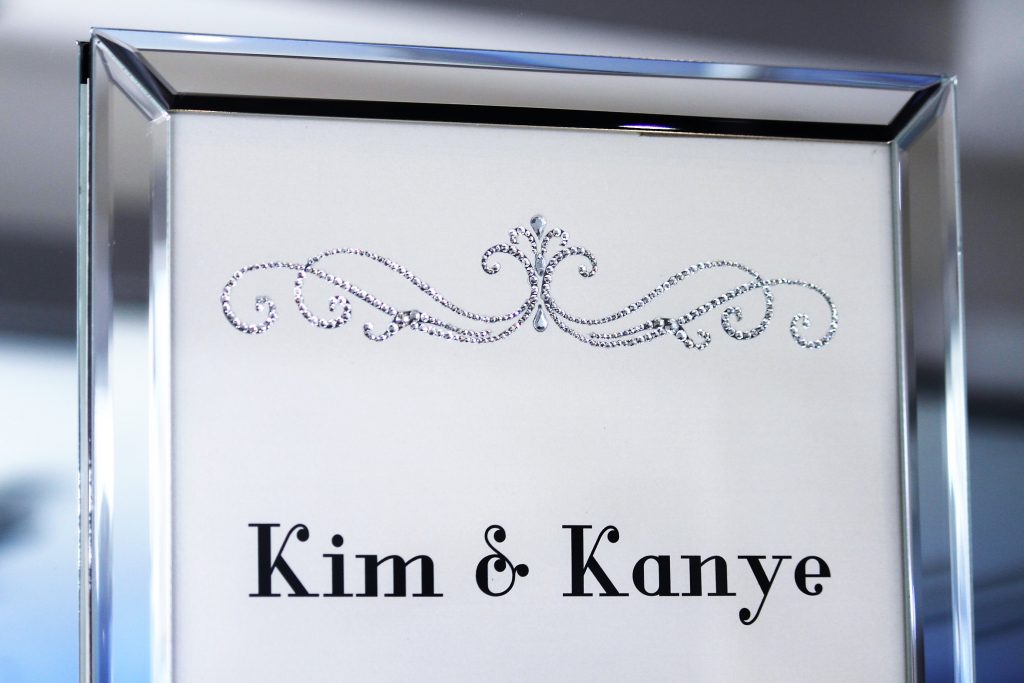 We wanted to design a seating chart that makes a statement, but also one that anyone can do! Doesn't matter if your hand writing isn't neat – that's what printers are for! Obviously if you're a handwriting guru, use that magical gift, but for most of us, printing is a fab option!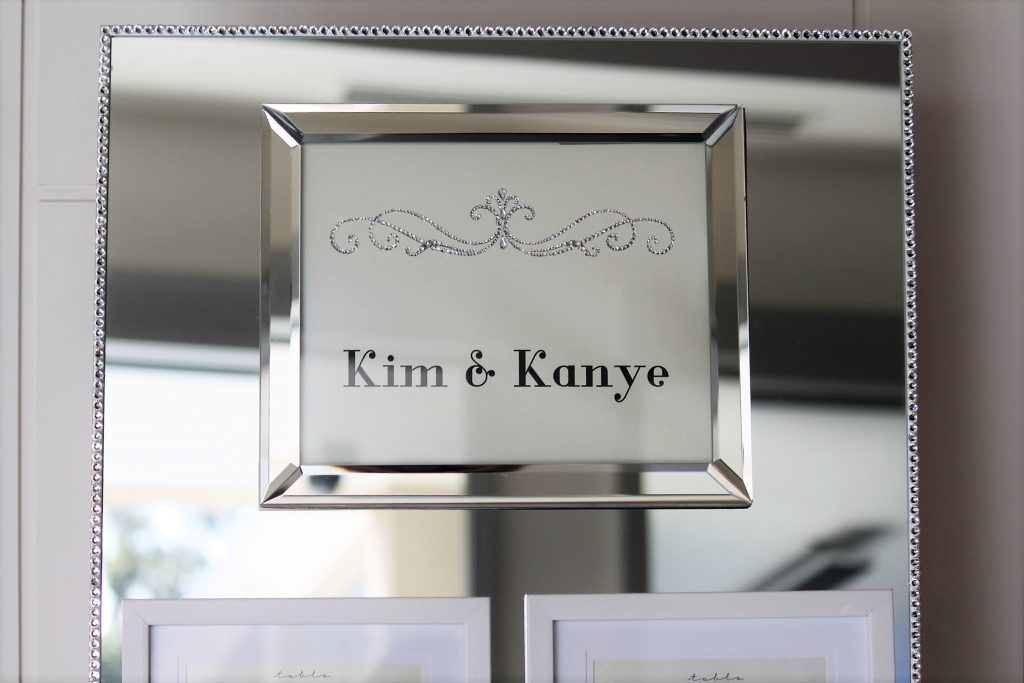 We've chosen a selection of photo frames from Kmart to make this project. The top frame with Kim & Kanye's name in it is an 8 x 10 Mirror Frame, $10. Keeping with the same paper that we used for invitations and seating cards, we printed out our Bride & Grooms names and added a free clip art wedding scroll above them.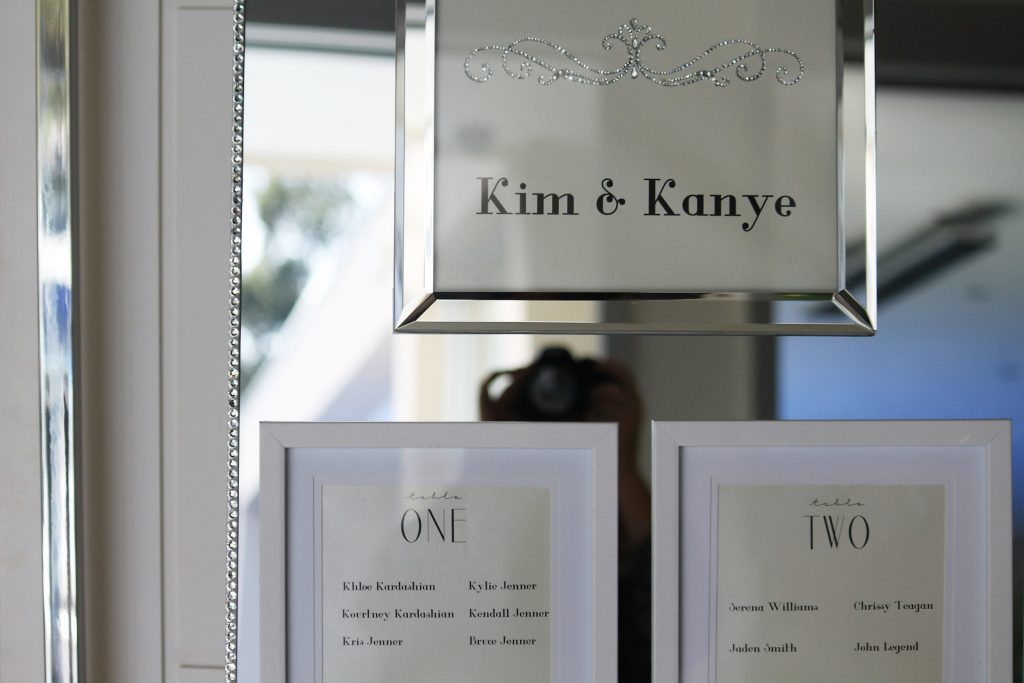 Using our smallest KS .4 stones, (available from our shop where they retail for $4 for approximately 500 stones) and our next smallest stones the KS .8's (available from our shop where they retail for $5 for 500 stones) and we simply glued them on, tracing the lines of the scroll. The results are pretty awesome!
Next we used one 6 x 6 White Square Frame, ($4) per table and printed out the seating arrangement for the corresponding table. For our example we only did enough for 6 tables, but the mirror would easily accommodate more frames!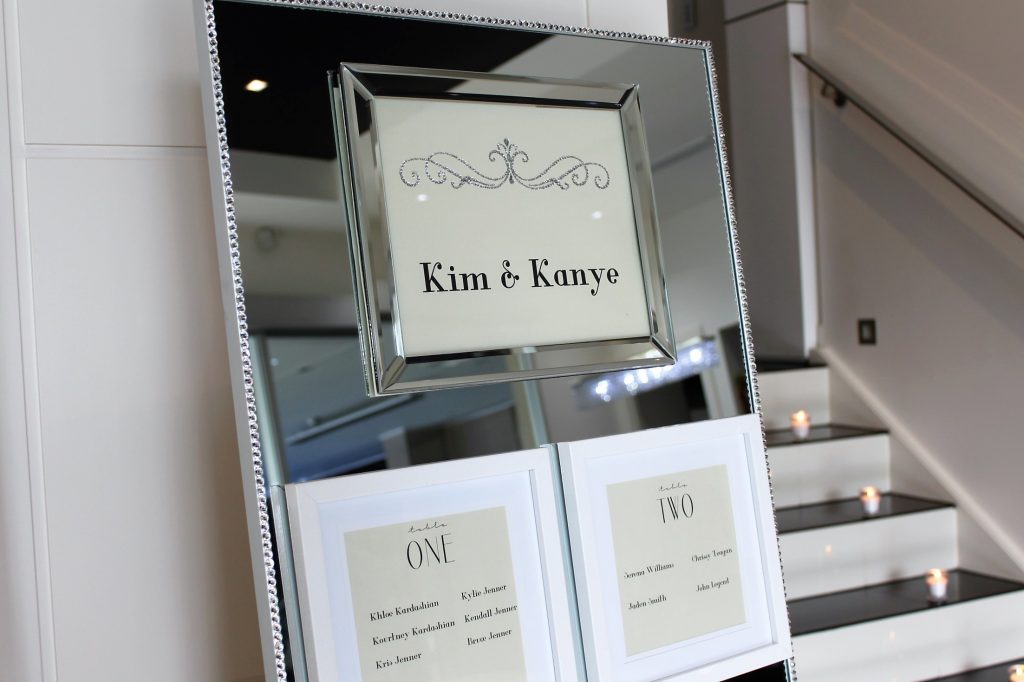 Again we used the same Metallic Paper – 10 sheets for $2 – to print out the table charts. And then we grabbed the Command Strips and started sticking the completed frames onto the mirror.
The beauty of the Command Strips is if you position a frame in the wrong position, you can carefully lift it off (the strips are made of Velcro) and repress it on! Genius!!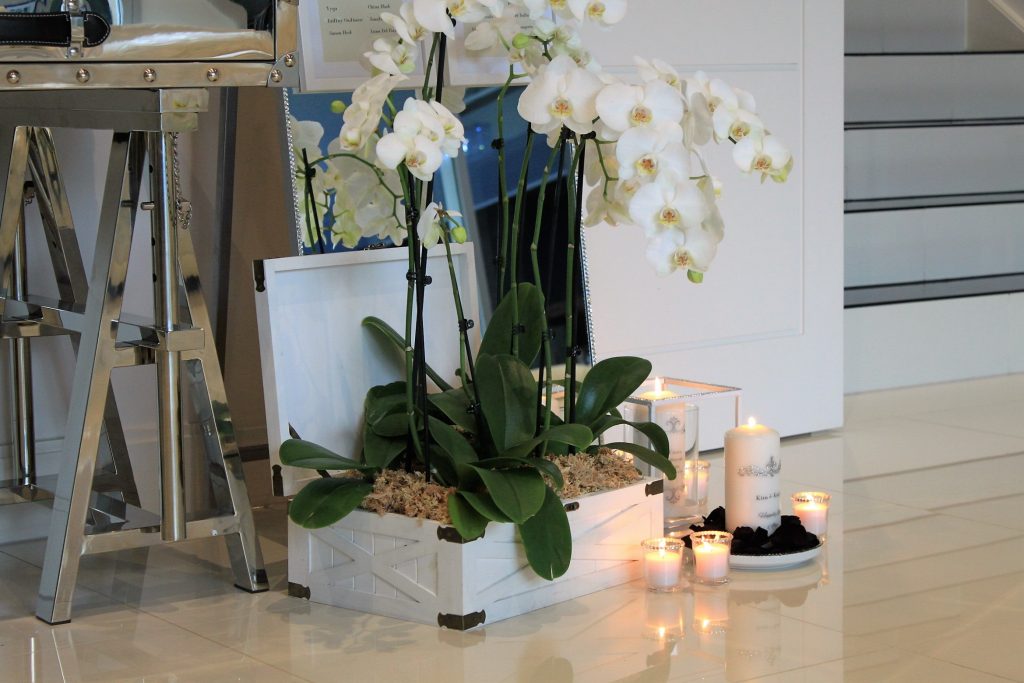 How you decorate the base of the mirror, is totally up to you, but we used the Small Rustic Case $17 that we transformed into a beautiful planter (full details here), some of the votives that we styled and used on the Bridal Table and some larger candles ($6) that we also decorated (full details here).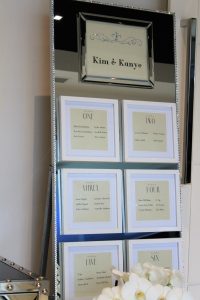 This is such a gorgeous way to show your guests where they're going to be seated – it really is stunning! We hope you like this project and don't forget, if you use any of our ideas to tag us in your social media pics. We love seeing your own personalised spin on things!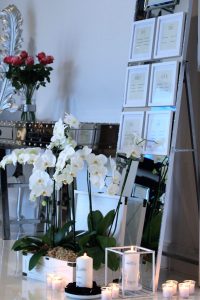 If you want to WOW your guests, we think this might just be the way to do it!
As always, have a blinging great day!
Categories: The Ultimate Kmart Wedding