We instantly fell in love with Kmart's Rustic Cases! They come in two sizes, the large which retails for $22 and the small which retails for $17. These cases could be used in a g'zillion different ways, they are that fabulous!
When we purchased these we didn't really have any particular idea about up-styling them, and then the decision was made for us! Who Cat immediately jumped inside the large one the second we sat it on the floor, and so the plan was hatched!
We couldn't let 'Who' sleep in a plain white case so we upped the game and gave it a luxury make-over! The results are STUNNING! 'Who' now has the most glamorous bed in the neighbourhood and is the envy of every cat who doesn't have one! (Cats look at Instagram too!)
This is quite an easy make-over and one you can personalize to your own cats' needs. We remembered we had the back from the cushion we cut up for our Ugg Boots left over – (click here to see that make-over) – and it was a perfect fit for the inside lid of the case.
We trimmed the edges so they were all neat and folded and glued a thin seam around all sides.
Then we used our E6000 glue and glued it to the inside edge of the case.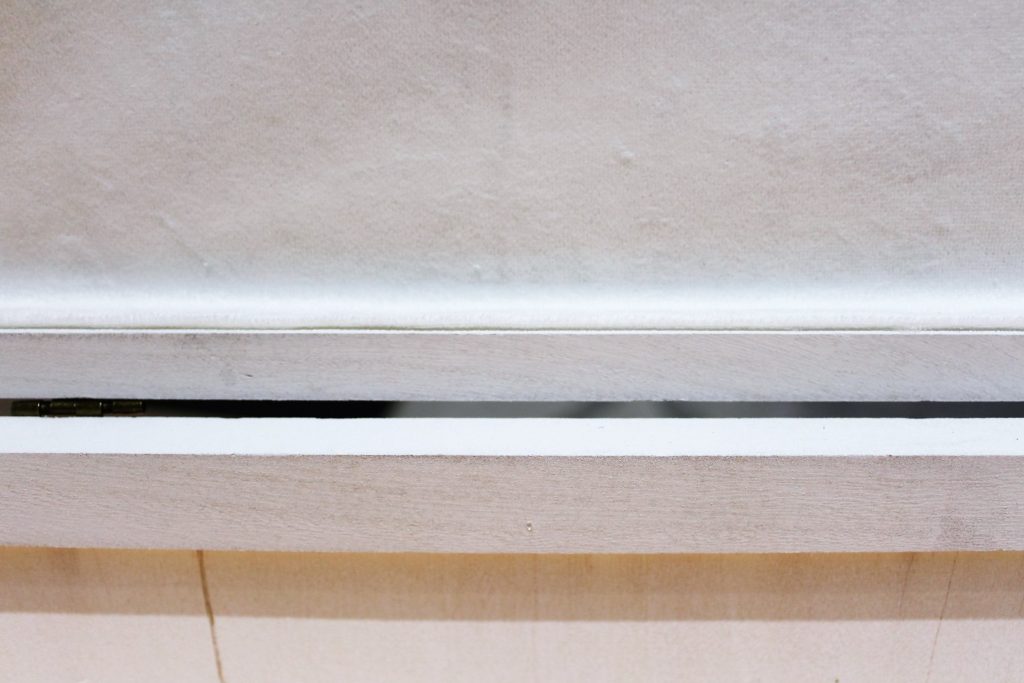 We held that in place with some laundry pegs – nothing too technical here! Once that was dry, we glued our KS 3.0 sized stones around the inside edge of the lid. This added a nice amount of bling to our case!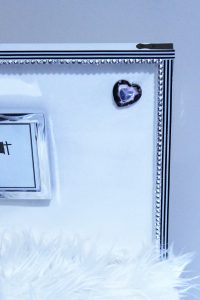 We also trimmed the outer edge with some ribbon we purchased from Kmart. Next we glued the purple love heart into the corner. (This was a pendant from a Kmart Necklace) We also deconstructed another necklace and glued the chain and the pendant on the front of the case.
We weren't even finished and 'Who' was hanging around waiting to test it! Because we spoil our Kitties, we wanted them to have every luxury, so we went about making them some personalized cushions.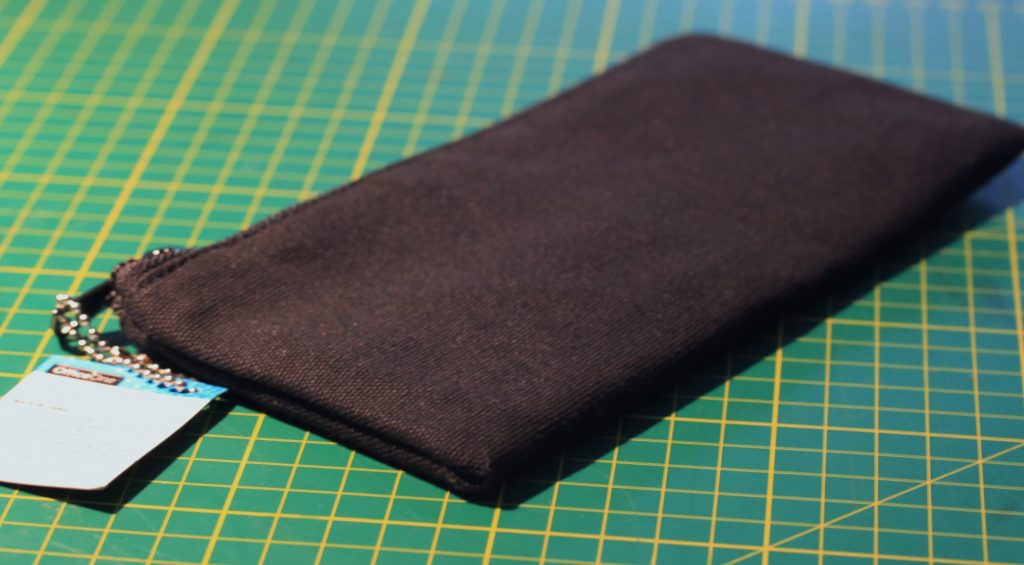 We found these pencil cases at Kmart for $3 and knew they would make the perfect sized cushion. First thing we did was open a word document, found a suitable font and wrote their names in a large size. We printed it out and cut as neatly as we could, around the letters.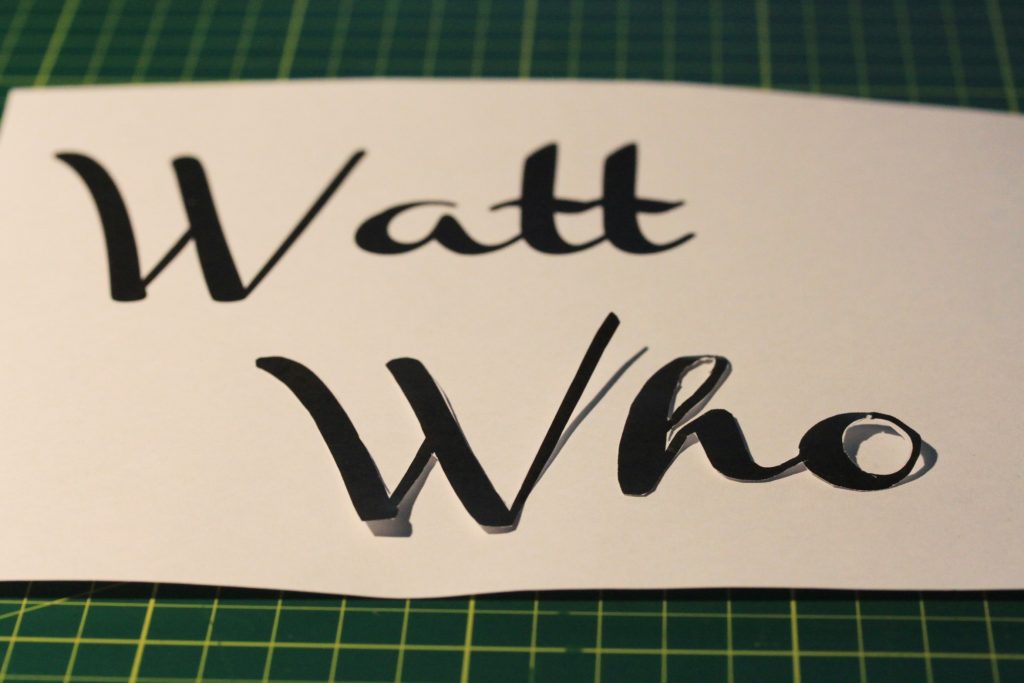 We traced around them using our wax applicating pencil (very gently) and now we had an outline we could use to lay the stones on.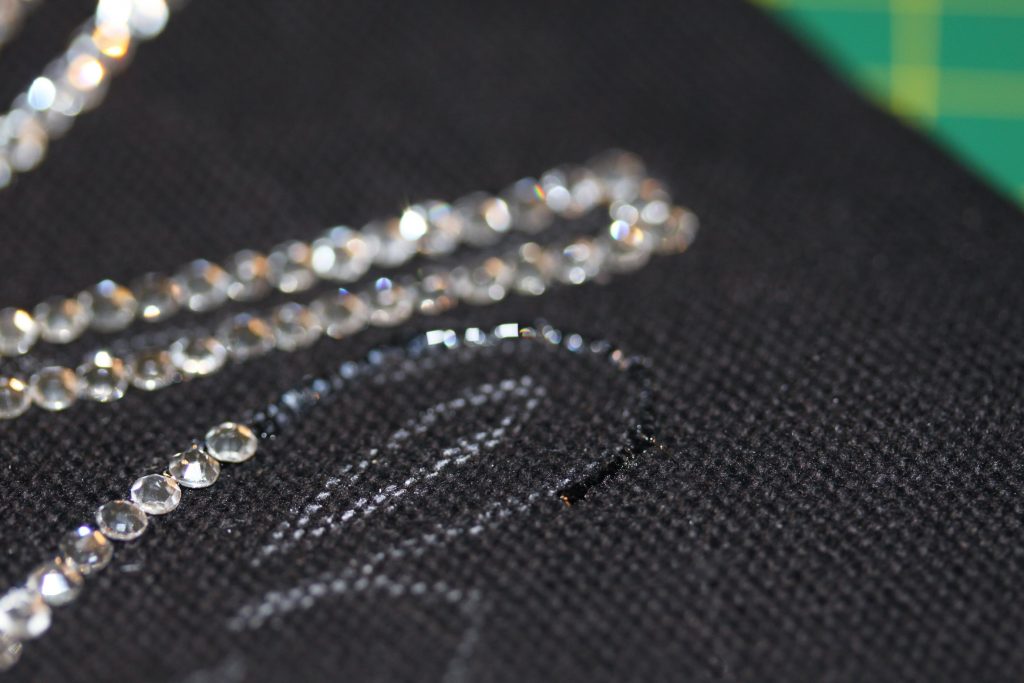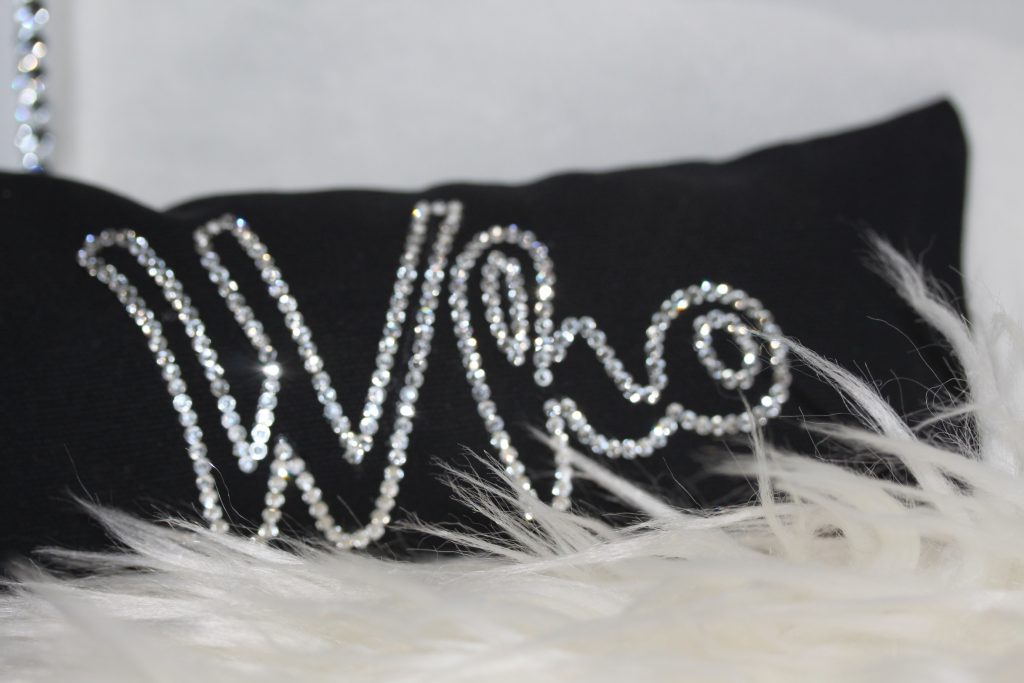 They look pretty special huh?!!
We also put Whos name inside a Kmart photo frame and glued that onto the inside lid as well.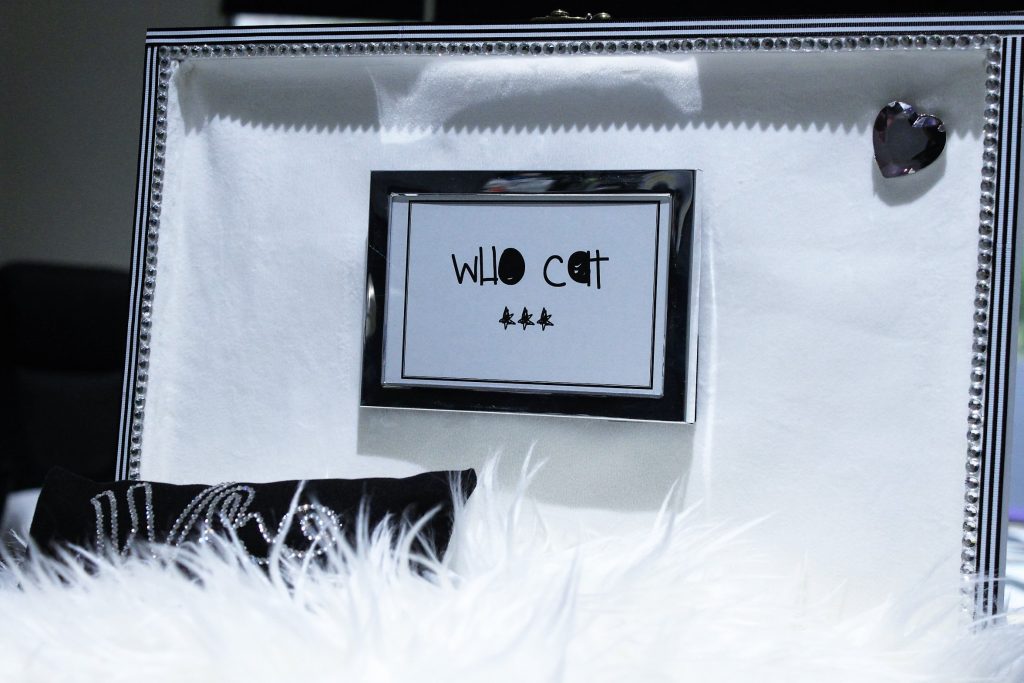 We finished it off by placing a Zsa Zsa Faux Fur Cushion (retails $12) on the inside which acts as perfect bedding for Who!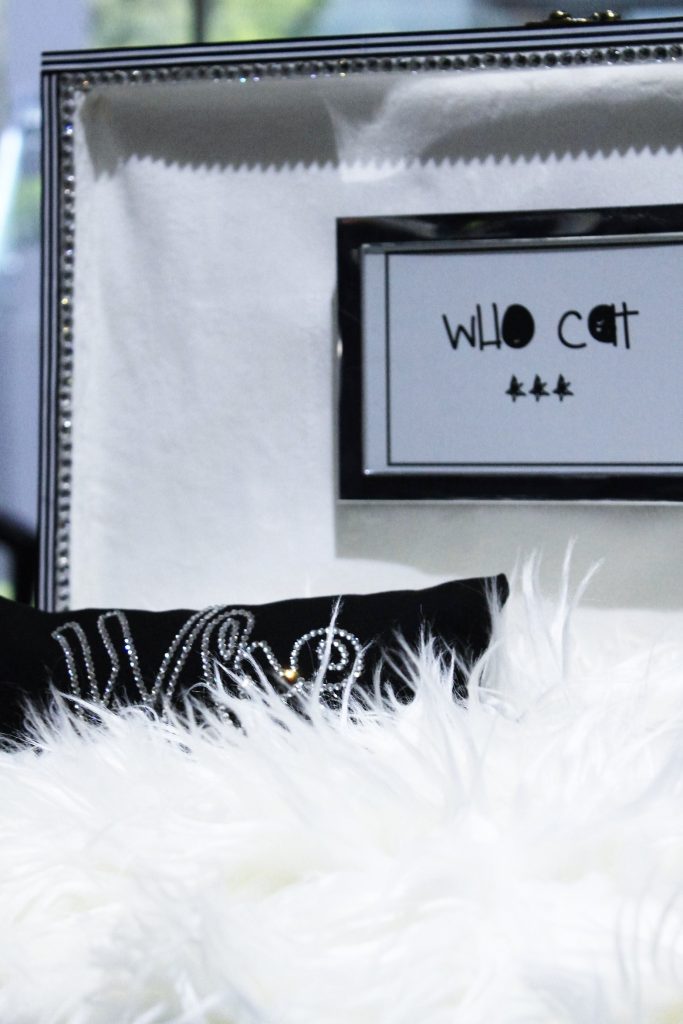 We love this transformation and so does Who! She refuses to share it with her Sister, Watt, so that means we're back to Kmart for another large case and another make-over!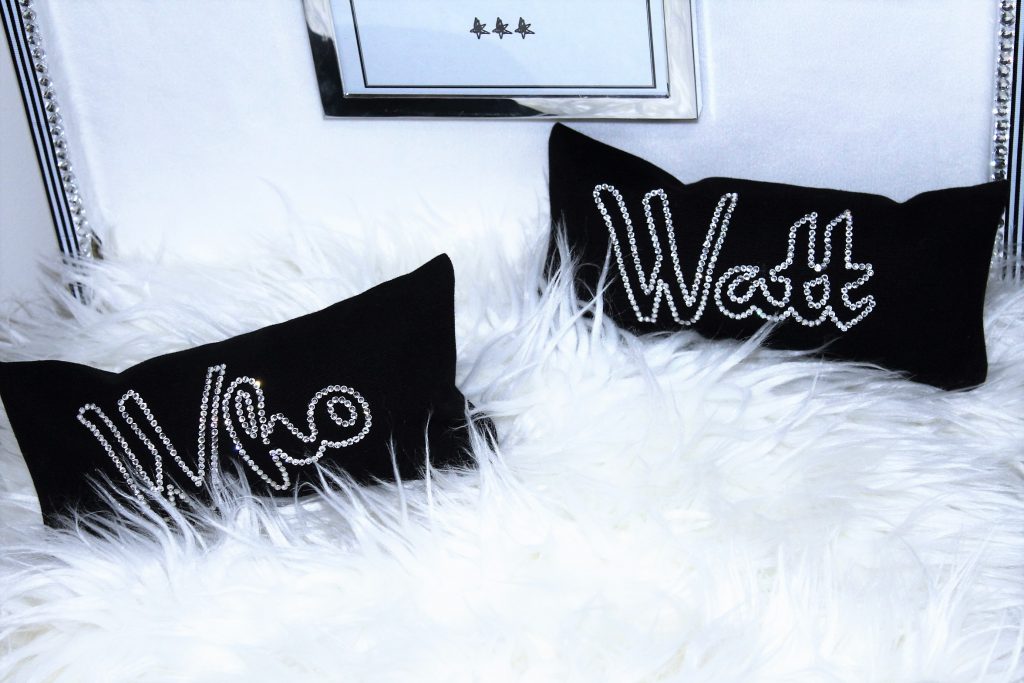 We used our largest stone, the KS 3.0 on the lid and we used our KS 1.0 stones for the cushions. One packet of each will be ample for this project and are available here from our store.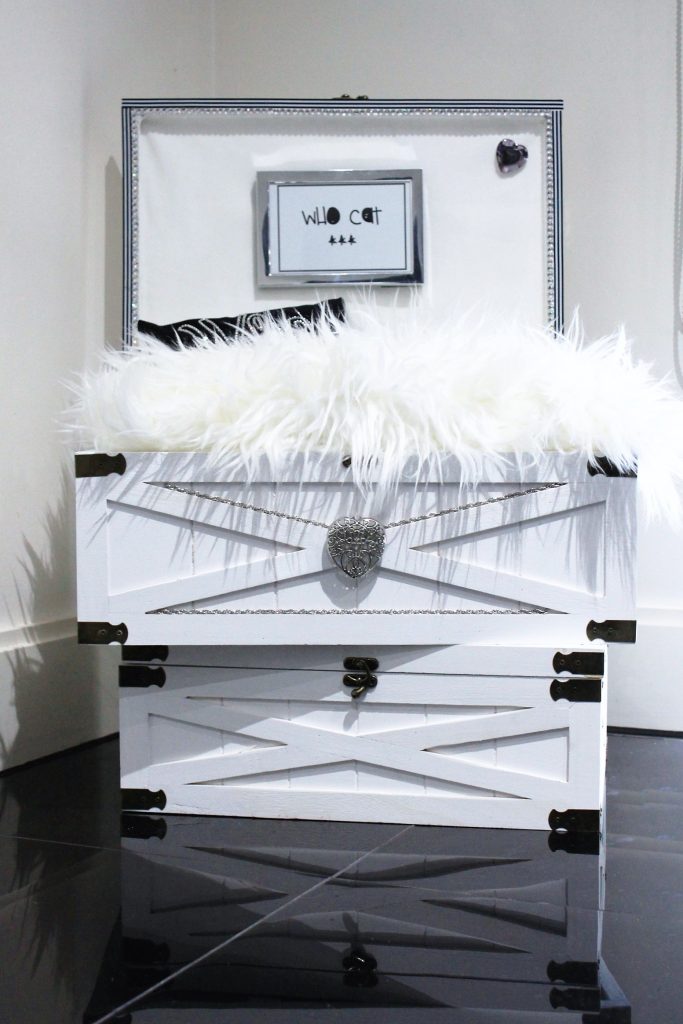 Don't forget we love social media and seeing your creations. Upload your photos and use the hashtags #kmartstyling and #kmartkraze that way all the other @kmartstyling_official followers can see them too!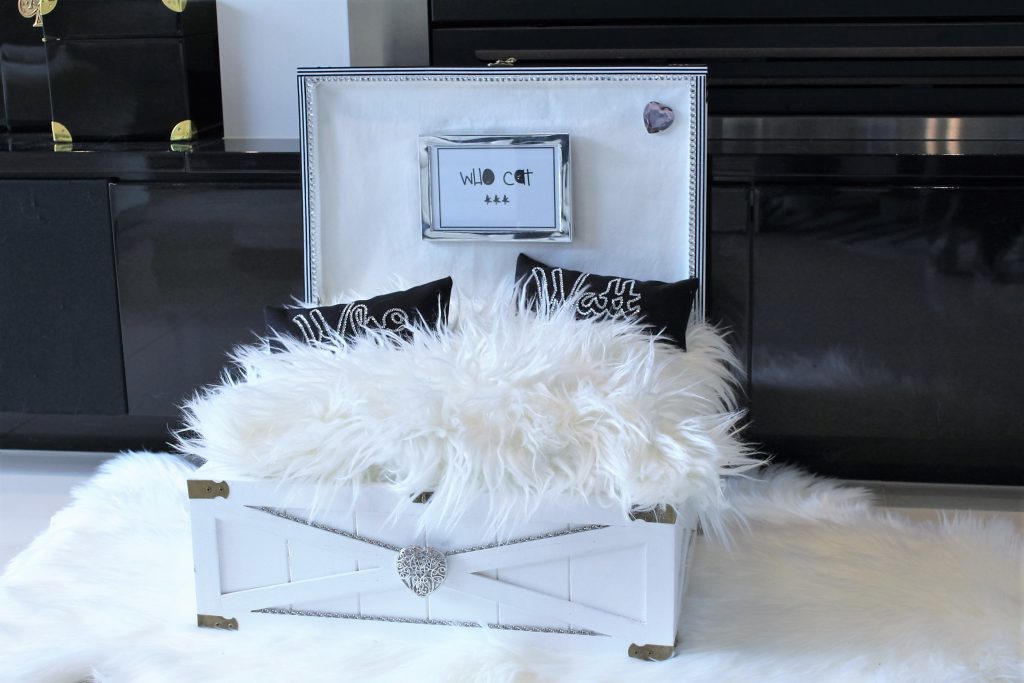 As always, have a blinging great day!
Categories: Pets