You're Wedding Day is one of the most special of your life so why not surround yourself with beautiful things throughout the whole day?! We've come up with some special accessories for the Bride on this wonderful day.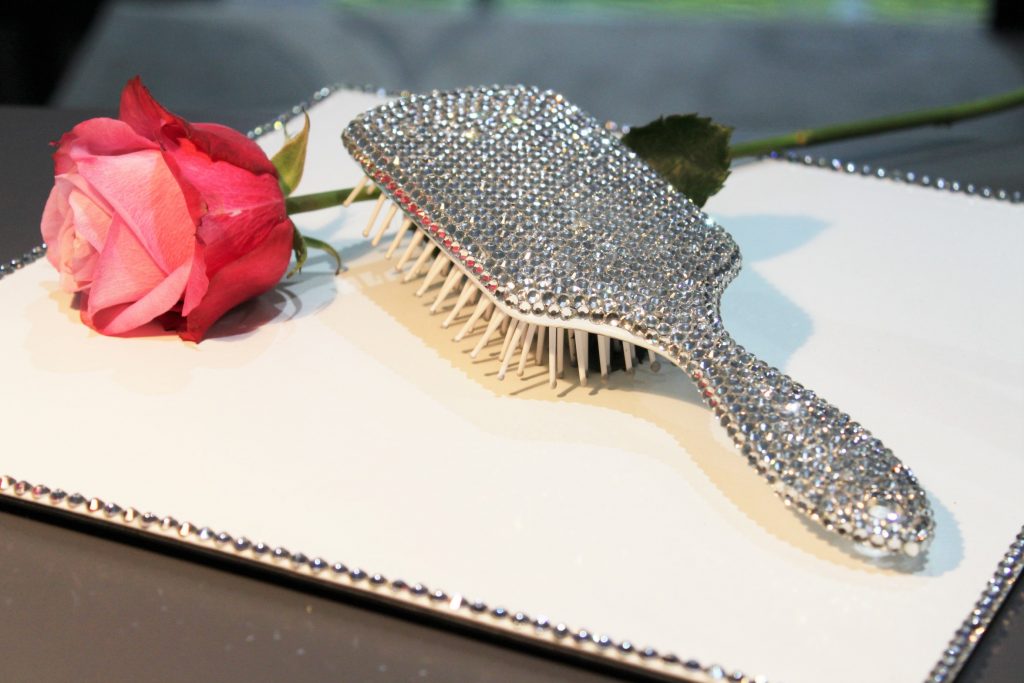 We've glammed up the Square Brush in Silver ($12) with our KS 1.2 Stones. It takes about 2 ½ bags of these stones to completely cover the entire back surface of the brush.
The results are stunning and who wouldn't feel like a Princess using this?!
Total finished cost for this was around $30 – and don't forget after the wedding, it will make a gorgeous vanity table accessory!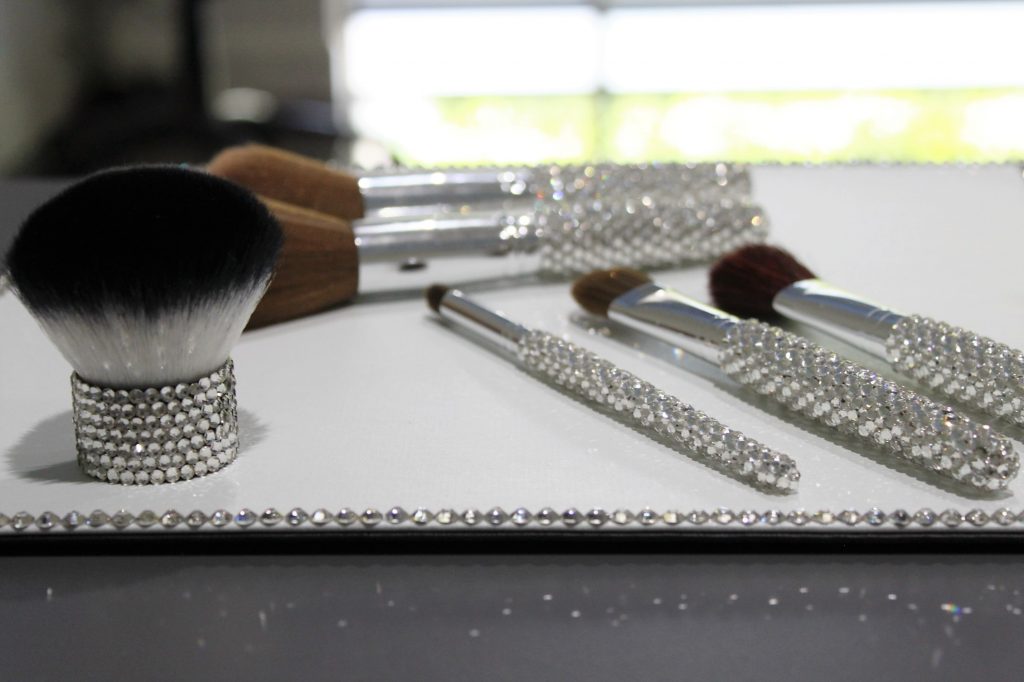 Next we've included our beautiful Elf Brushes. These start retailing at $3 and look an absolute treat when they're done.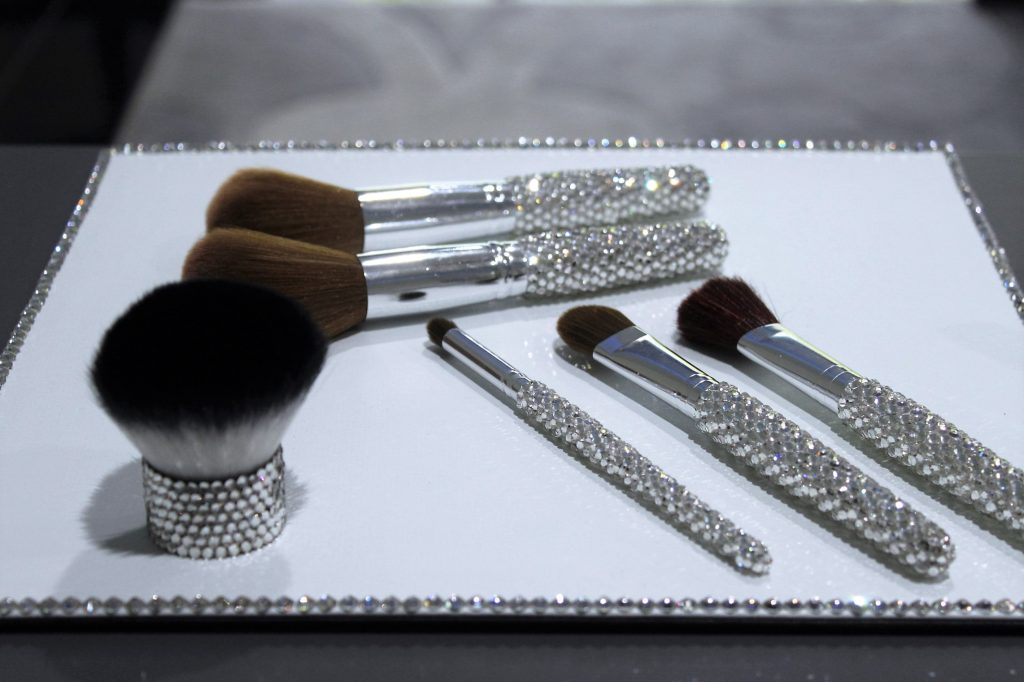 The full instructions on how to make these can be found here.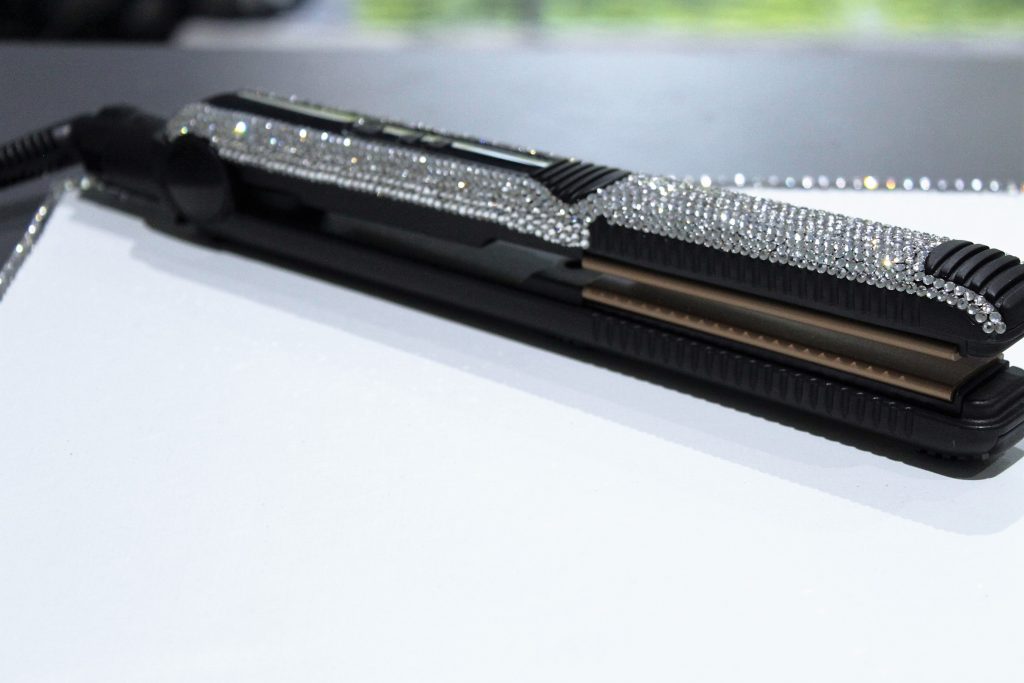 Next we took the Slimline Hair Straightener $25 and gave that a generous coating of sparkle!
We used our KS 1.0 Stones and in total used approximately 3 full bags to cover this, but the results are fab …. So many stones creates major bling!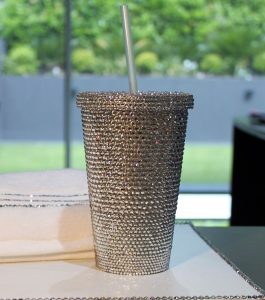 Brides don't want to mess up their Lipstick, so we've included our stunning Plastic Cup with Straw $3 in this group of Bridal accessories.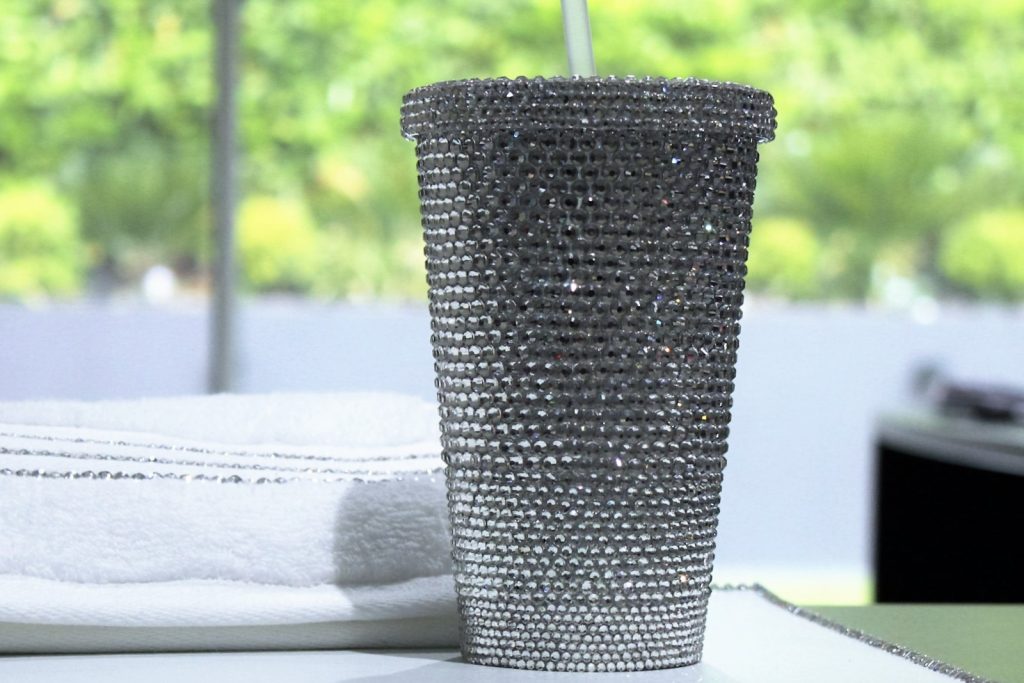 We've got all the details on how to make this stunning cup over here.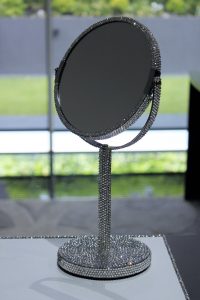 Our listing of beautiful bride accessories wouldn't be complete without adding our stand out beauty mirror. This piece has created quite a stir, and it's obvious to see why!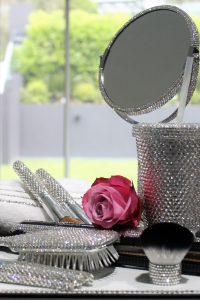 Everything you need to know to make this mirror can be found here. It takes a while to make this one, but the results are so worth it! Use it after the wedding in your bathroom for a real Hollywood look!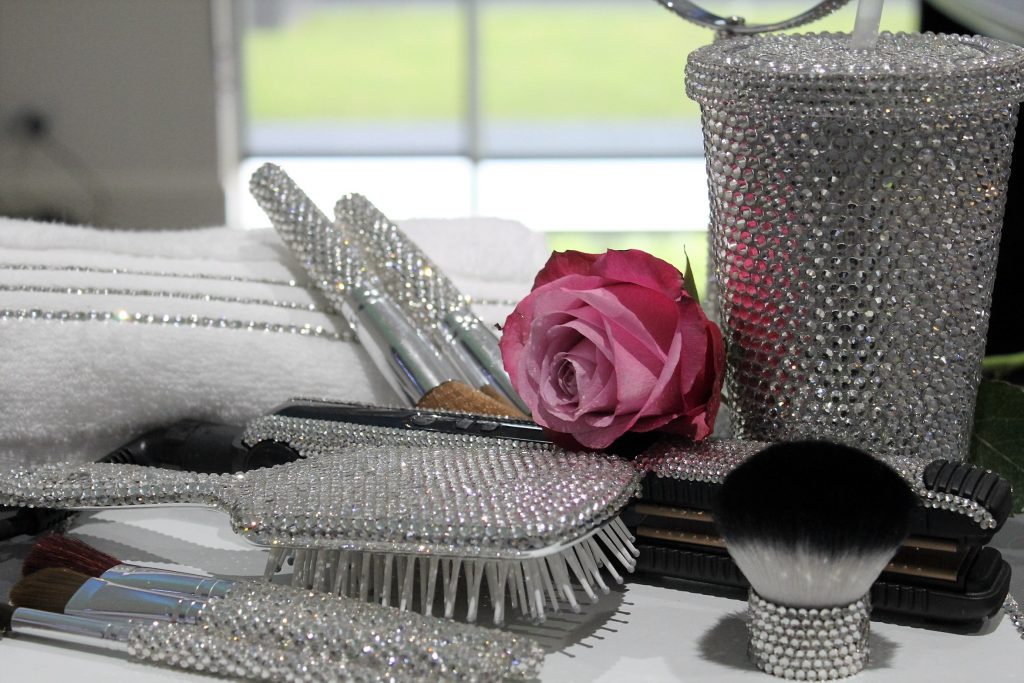 These are just a few ways you can use our stones with Kmart goodies to create an absolutely amazing array of stunning items. And we know they're going to look great after the big day when you use them in your bathroom and vanity area.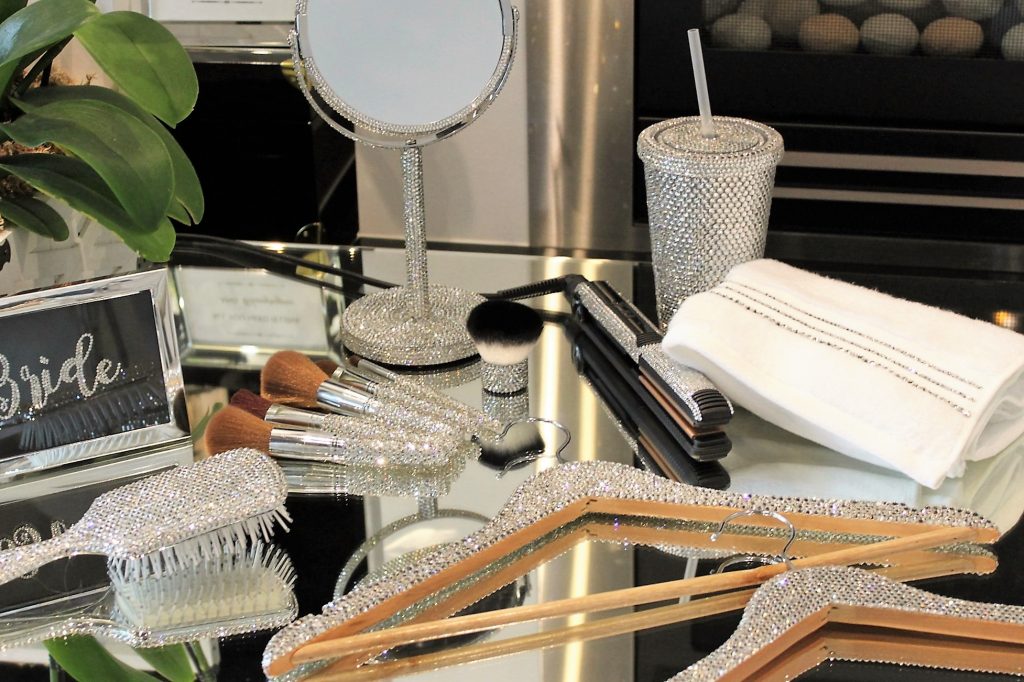 If you use our E6000 glue with our stones, you can attach them to almost anything! You could personalise a bath robe, handkerchief or hand towel – the possibilities are endless.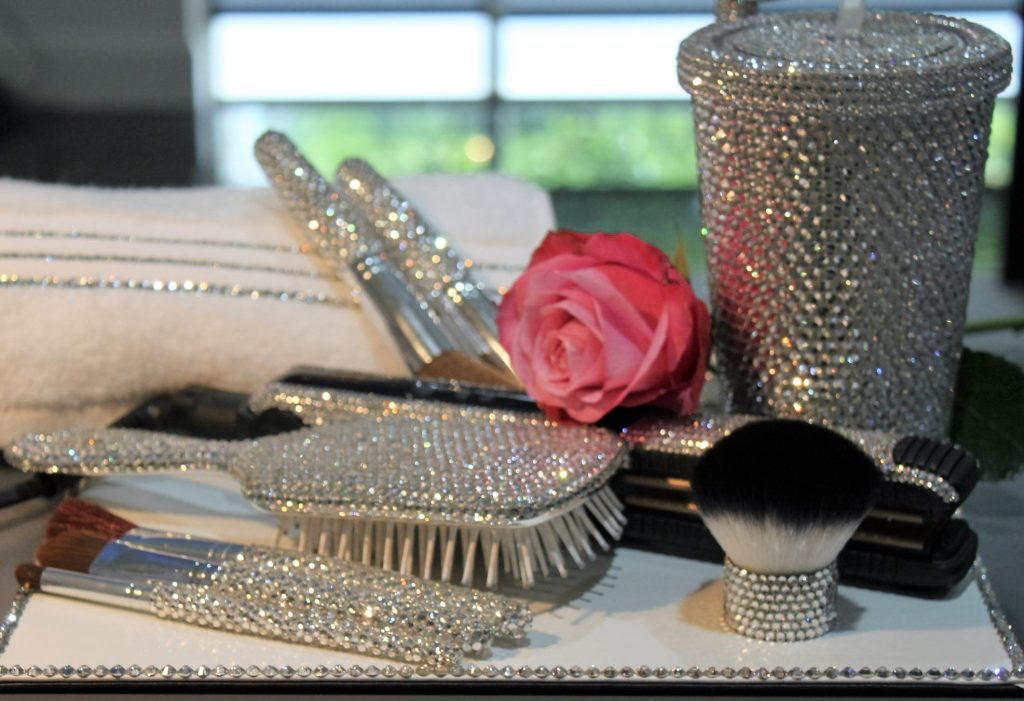 We hope you've enjoyed our special Wedding Project. Don't forget if you use any of our ideas to tag us in your photos. We love seeing your creations and how you use our stones.
As always, have a blinging great day!
Categories: The Ultimate Kmart Wedding